Danger and Fun: Nature World Presents Made Before Sound at 1720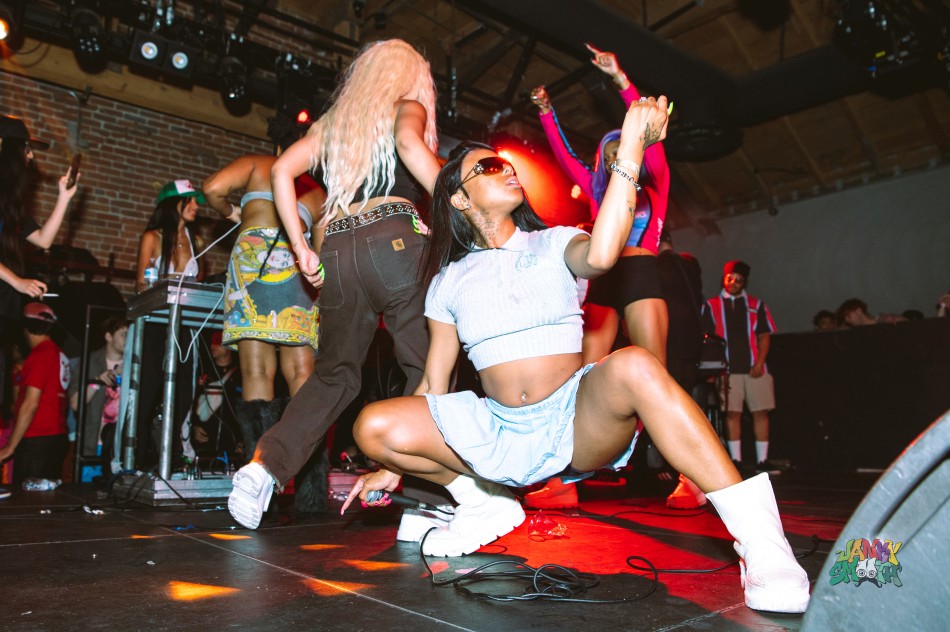 It's never been more punk to attend a show. Sure, in the 80's there was the threat of being stomped out by skinhead mobs or having beer spit in your face for wearing the wrong band shirt but today, a respiratory virus can actually reward your daring for going to a show by permanently mangling your organs. You don't even need to be in the pit, you can hang back in the farthest corner from the action and still be just as much of a risk-taker as the next cat, crazy enough to test your luck and praying you don't come out the venue with a strange, dry cough.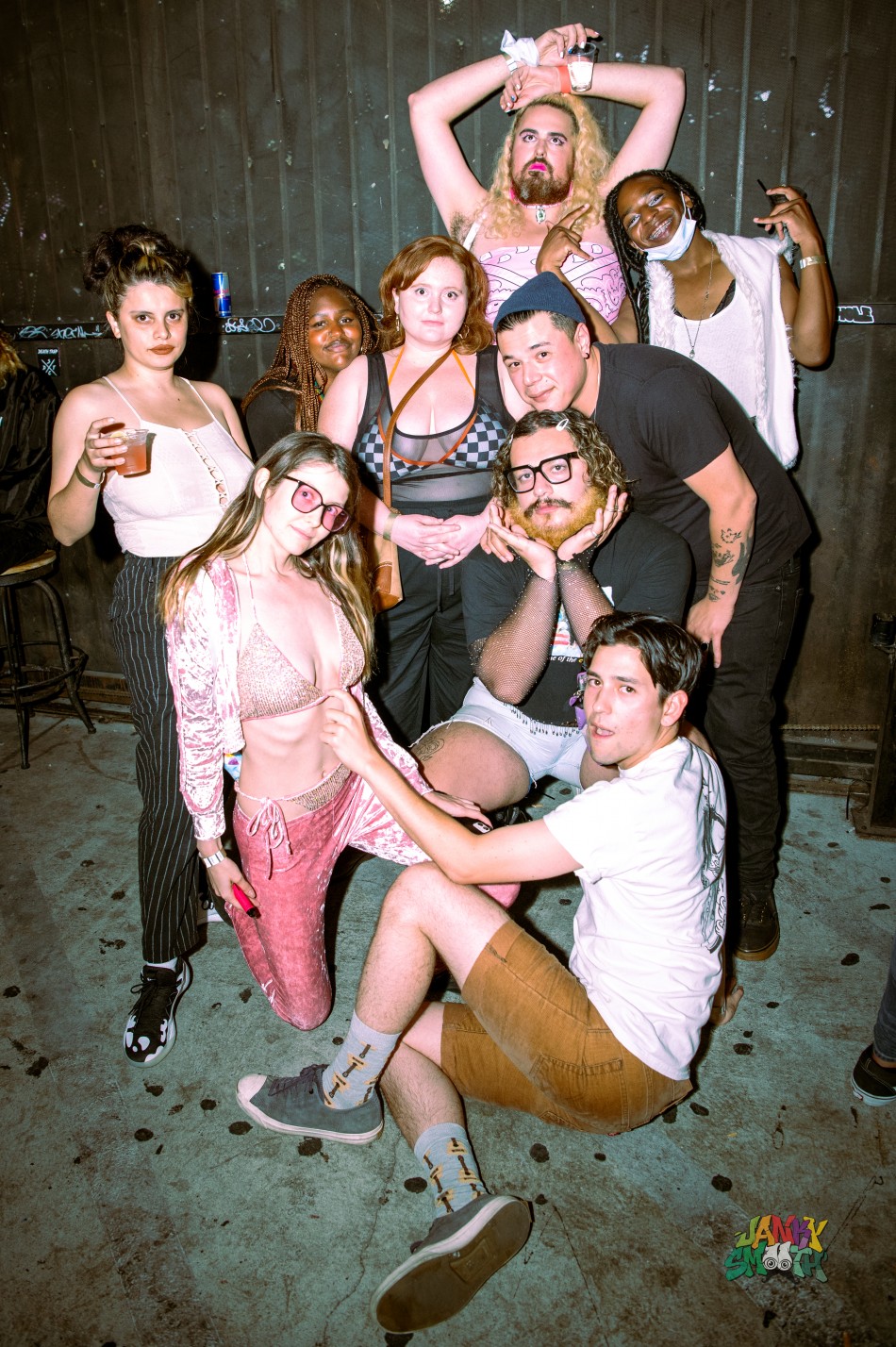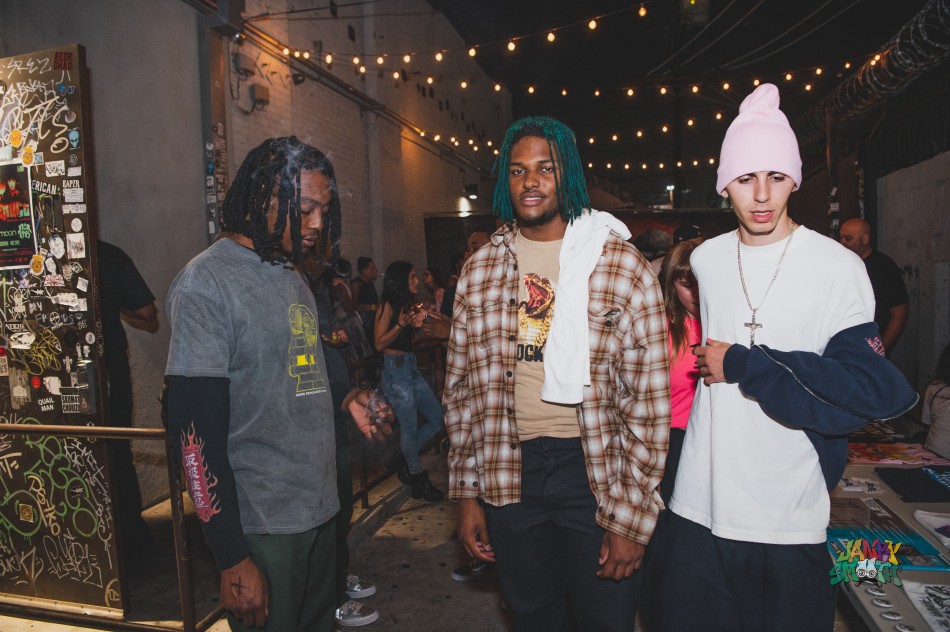 If you're going to die young because you went to a show, I could understand if it was a Nature World show. It's been awhile since this amazing name brought us a show, their Nature World Night Out festivals were enough years ago that we all started to miss them. What distinguishes Nature World from every other promoter is that they have one foot in each underground, punk and rap. When the two come together, you have mohawks bouncing to trap and dreadlocks moshing to hardcore. It's a beautiful thing to see, how so little actually separates us after all. 1720 is the perfect place for such a gathering, more than any other venue in Los Angeles, 1720 is tapped right into Los Angeles' underground youth culture's main vein. It's an essential hub for young people to experience the city. People still talk about the Whisky or the Viper Room's impact on LA music, but in a few decades they'll be talking about 1720 too.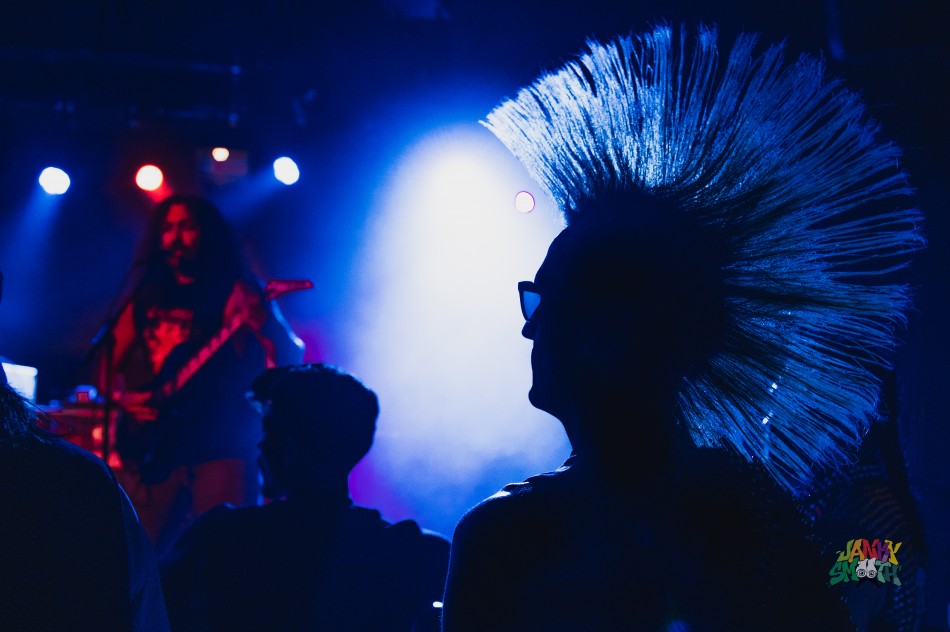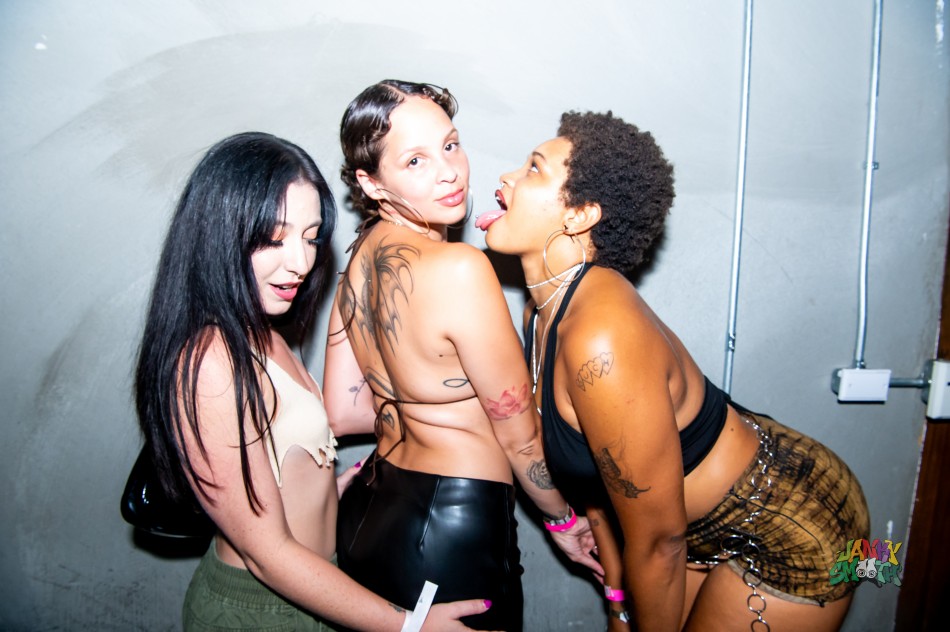 On this evening titled Made Before Sound, we would be treated to three punk/hardcore bands then four hip hop artists. California metal act Troncale took the stage first with plenty of chugging riffs that could bring the hardcore kids to mosh, accelerating with levels of intensity, aggression that would probably rival early Sepultura shows. This band is led by Chad Troncale, singer of Red Death, a band that gave Power Trip runs for their money as best thrash band back when the two both played Sound and Fury.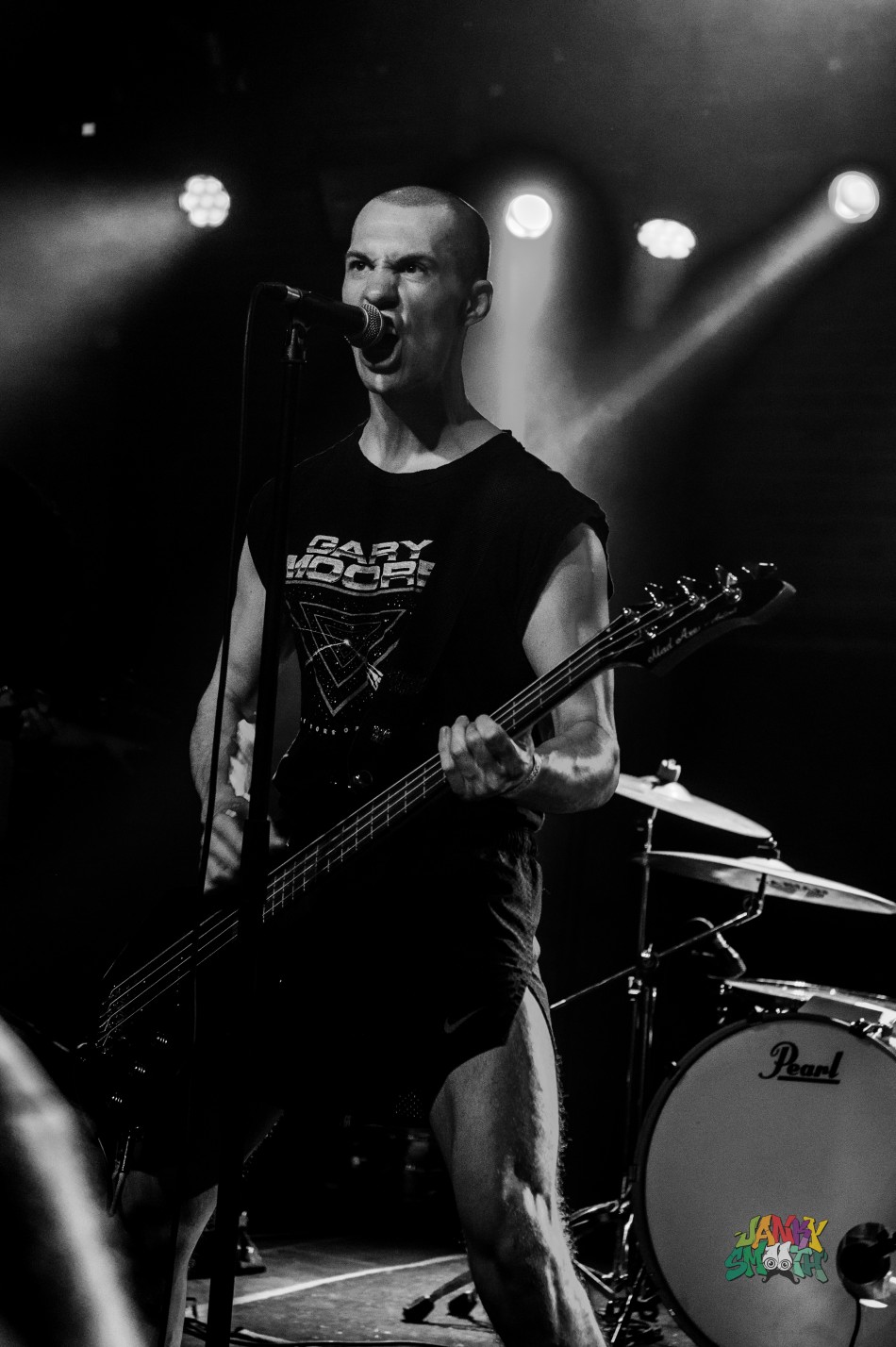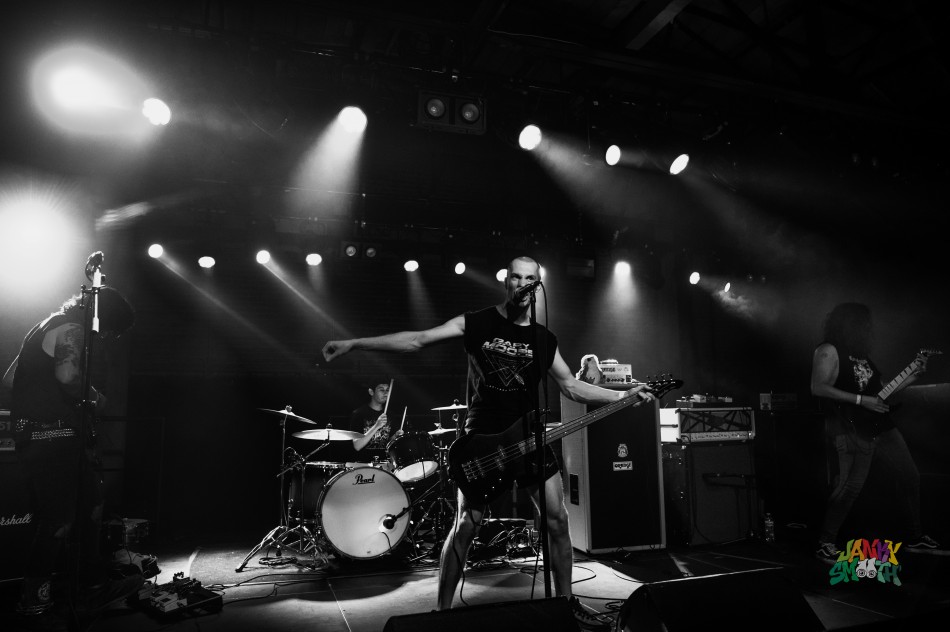 What I liked about this show is that it was a mainstream effort featuring the underground acts crazy and rebellious enough to have played the Covid circuit. Long before we beat the virus, you could see a punk show every week if you looked under the right rocks and bands like The Runts and Barrage were mainstays at these shows. Looking back on it now, I applaud them for their efforts. I'm not one to judge based on increasing potential for risk. If a band played in a volcano and people showed up, I'm not going to be angry at the band. They took the risk and it paid off because now they sound mighty heavy with all that playing they got to do while the rest of us slept. The Runts were second and they absolutely killed it, with energy that felt like you were watching Los Punk's answer to Minor Threat. Youth, emotion, aggression, truth, the band had all these things in loads and something about them felt like they were the perfect group to represent everything that being punk in Los Angeles is and means.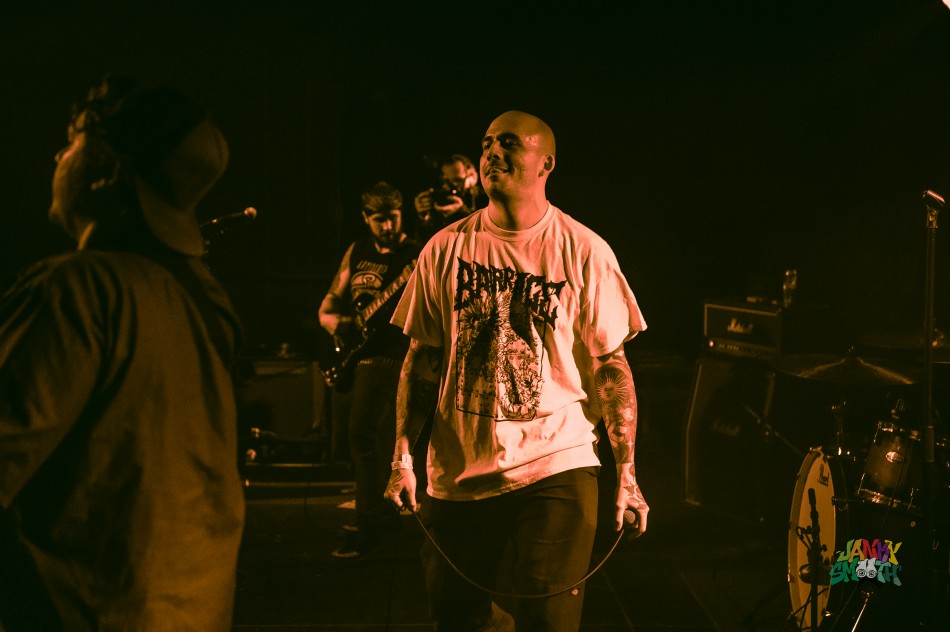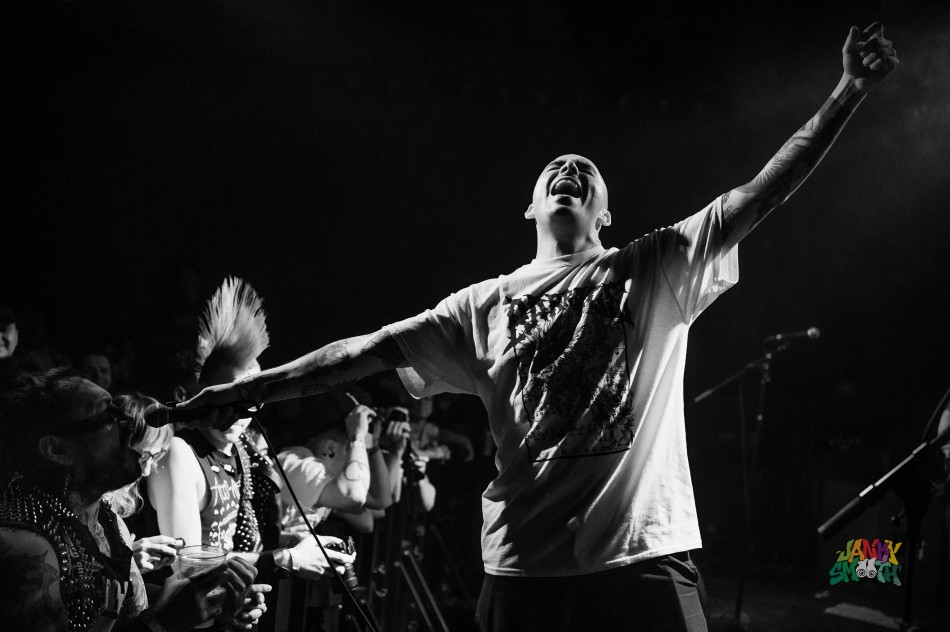 It's been awhile since I've seen a band as unflinchingly brutal as Barrage. Their name suits them well, seeing them is a very vulgar display, as certain in their heaviness as a bullet an inch from your brain will certainly kill you. They look like they're going to war when they take the stage with the proper face paint and attitude to take no prisoners and scare the fuck out of an audience before assaulting them. The singer is built like a tank, vaguely reminding me of Infest's Joe Denunzio. The band's sound is crusty, gnarled, and perfectly urban, hardcore that could rupture the plumbing. With drums that roll like thunder during a stampede of warhorses, there is something deliciously painful about seeing Barrage live–it's more addictive than entertaining and like getting tattooed, you won't forget them.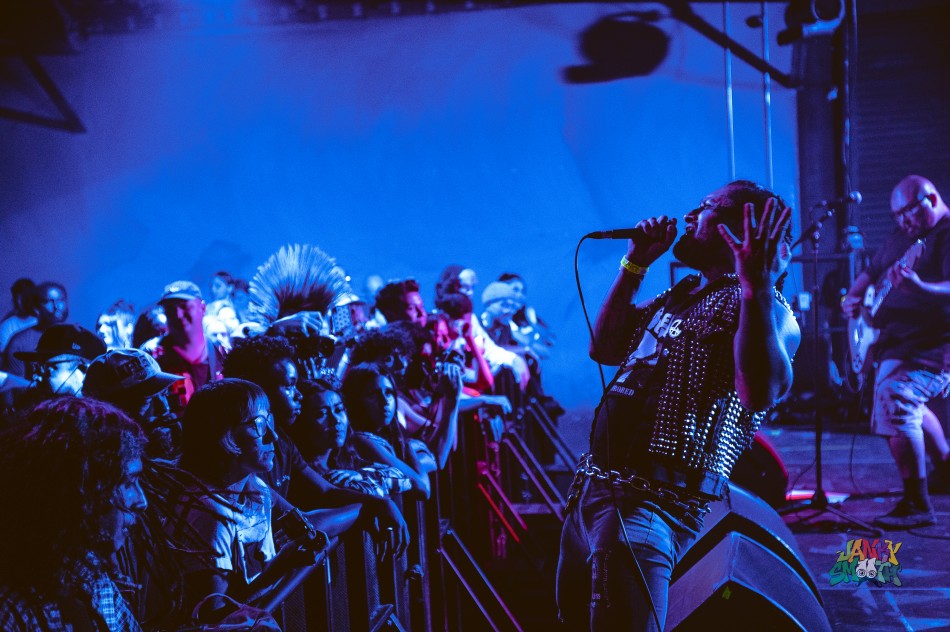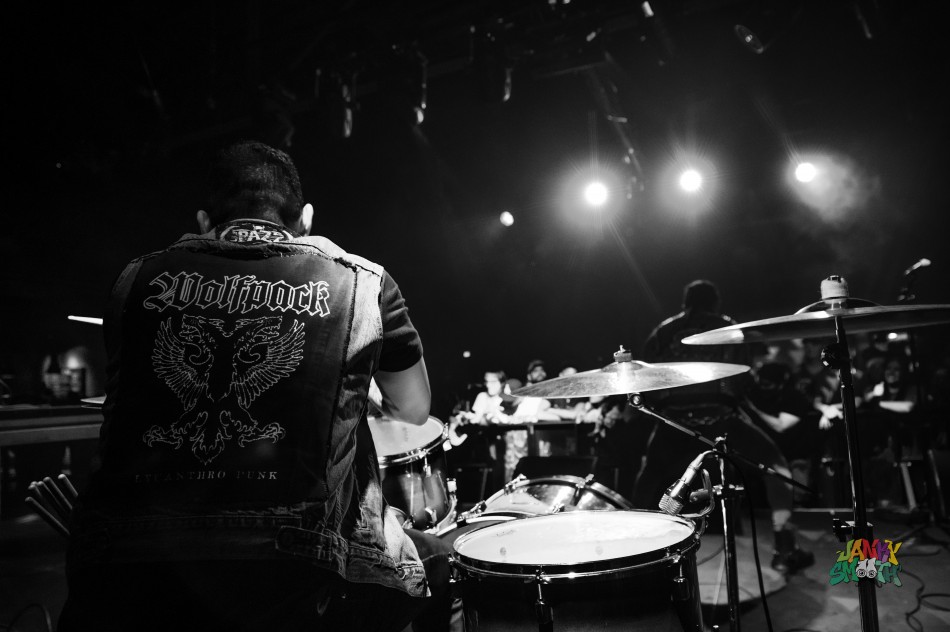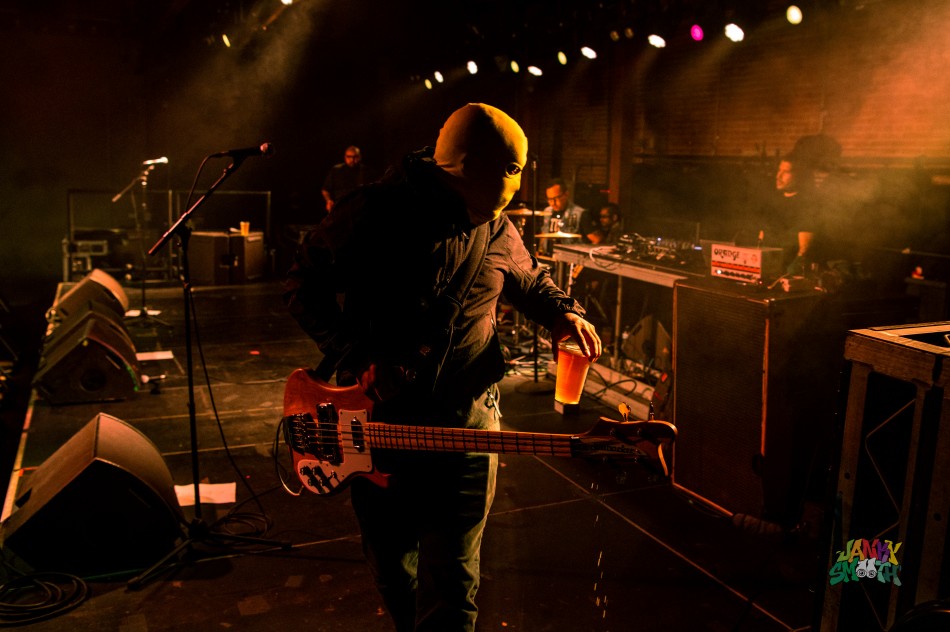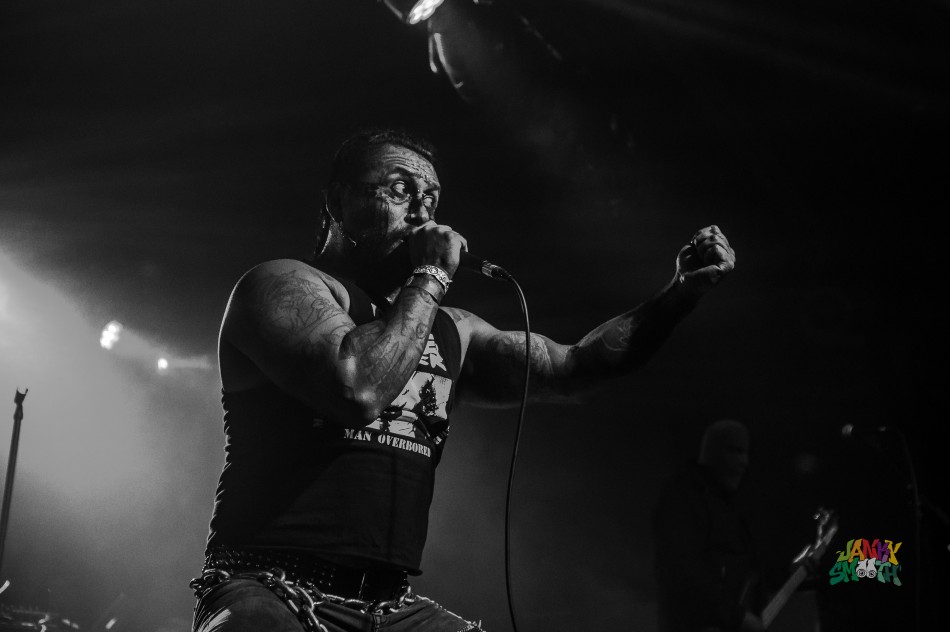 Bby Goyard was the first hip hop artist to perform and as many critiques of this generation have noted, this style of performance often has trouble hiding an artist's flaws and highlighting their strengths. One person on stage with a track playing in the background as they rap over the track, often times missing entire verses can be a real turn off to some, especially people that grew up on a different hip hop MC format. The internet exacerbates this problem because often times these artists will have acquired enormous followings on their Soundclouds but never cut their teeth performing live to develop a muscle for charisma or singing. In the case of Bby Goyard, even though the people I was around scoffed at the performance, plenty of kids in the audience were bouncing. The issue I'm bringing up is a well documented phenomenon at this point, I sound old expecting enormously passionate output onstage when so many zoomers don't seem to care but at the end of the day, artists with no interest to meet an old head's standards won't even know what they're missing until it's too late. RX Papi had a similar issue, he chose to bring so many people on stage to simulate a party that you had a hard time not being entertained by the antics. Some of the people on stage with RX Papi served no other onstage function than to be turnt-up. It looked more fun than it sounded. RX Papi is too talented to be hiding his skills behind these antics when instead he could be wowing us with raw musicality. We don't hate (most of the time) here at Jankysmooth, we just try to make sense of what we see, hear and feel.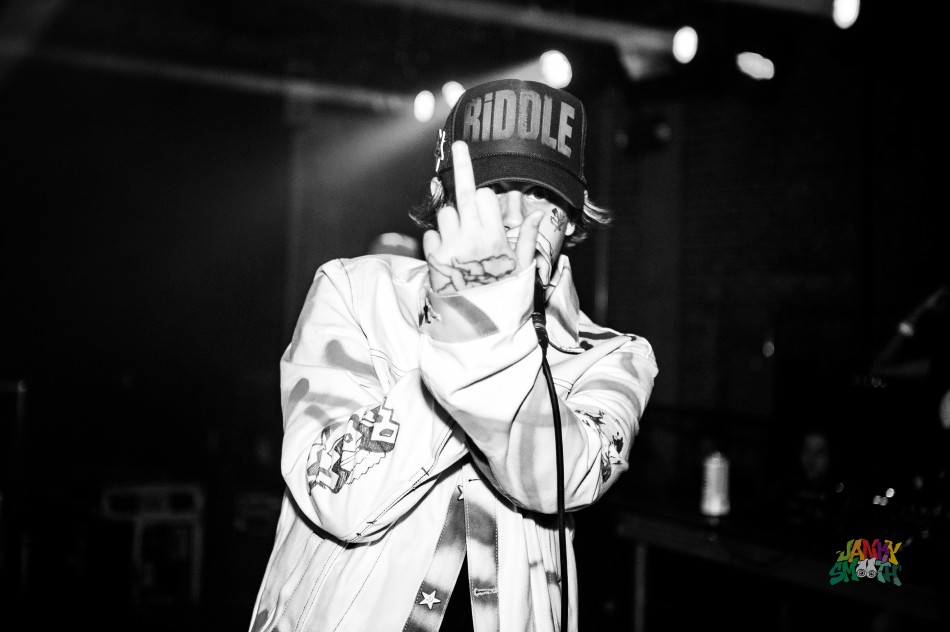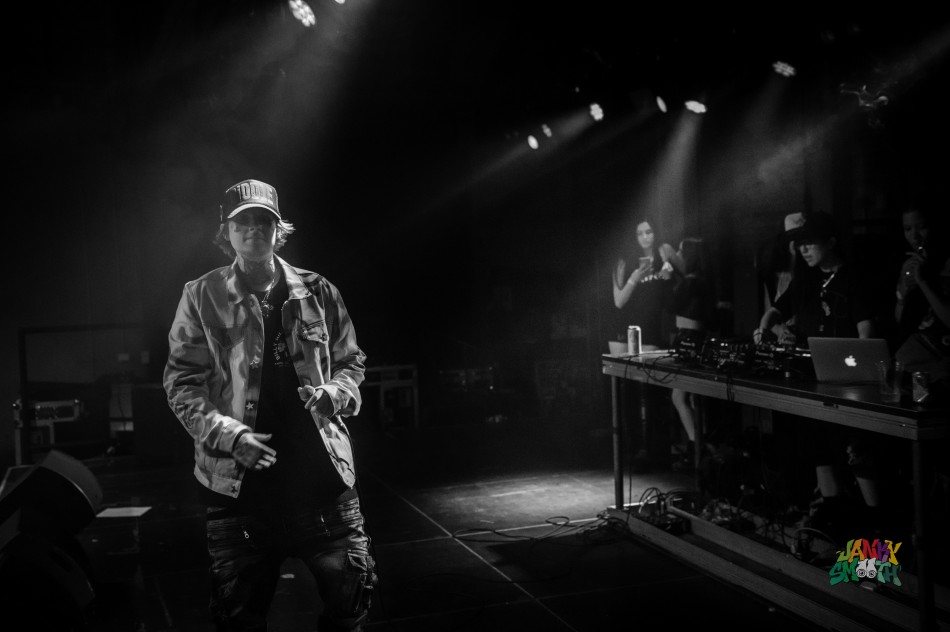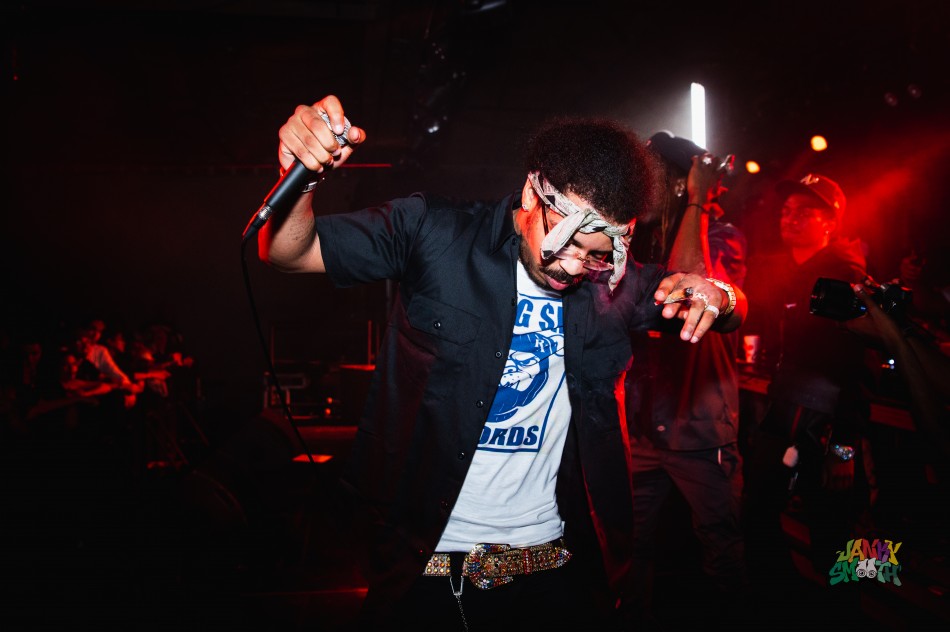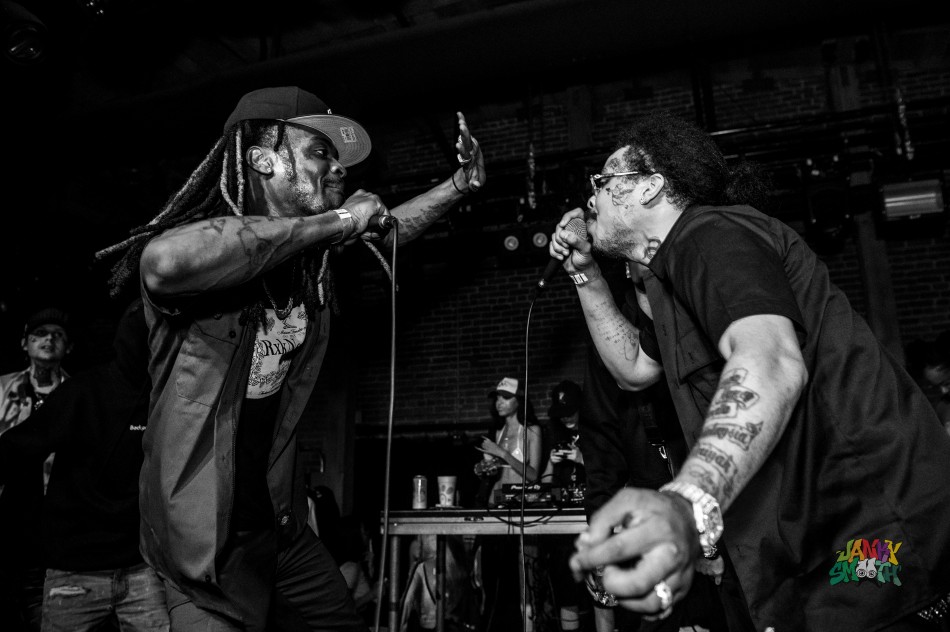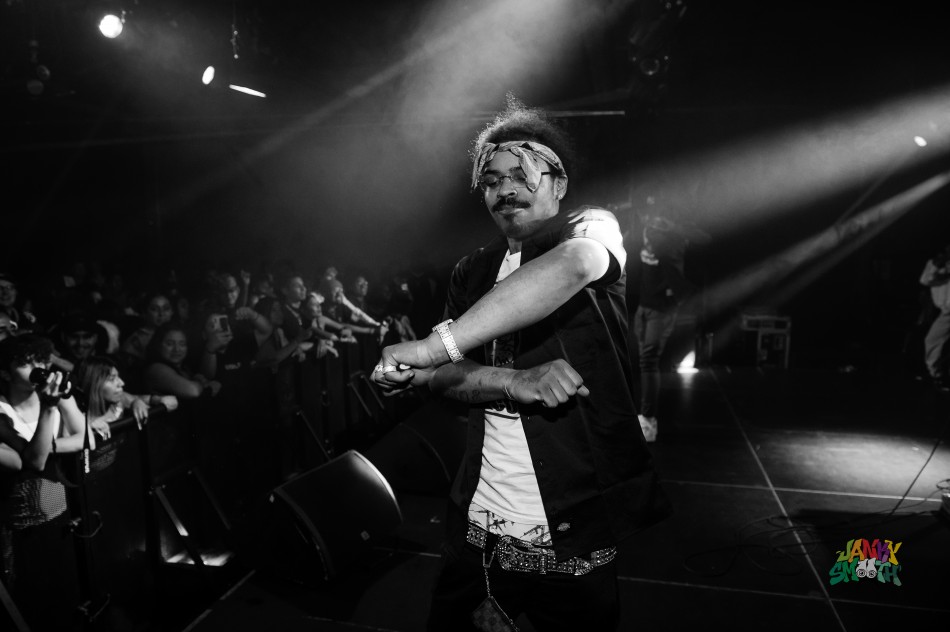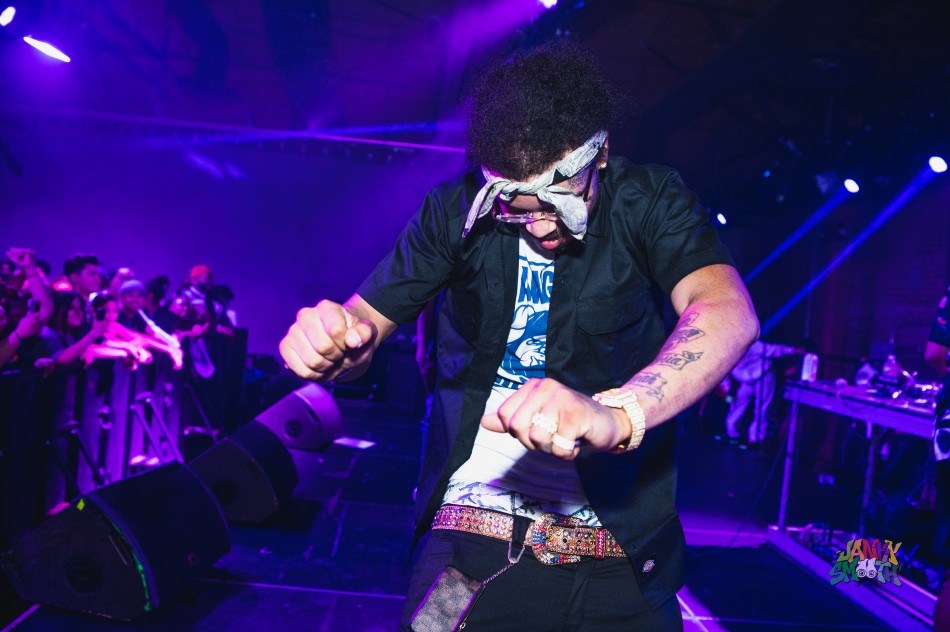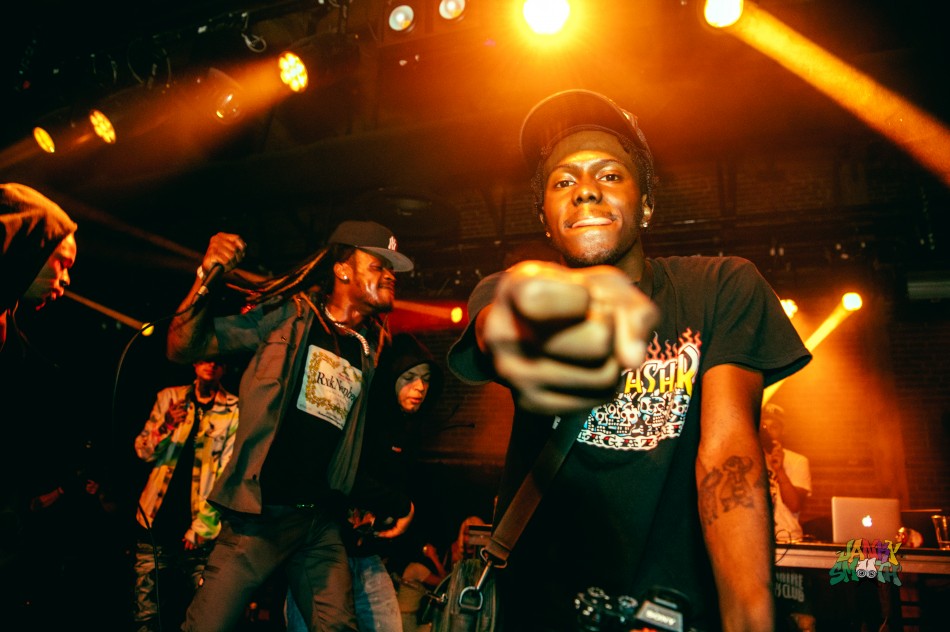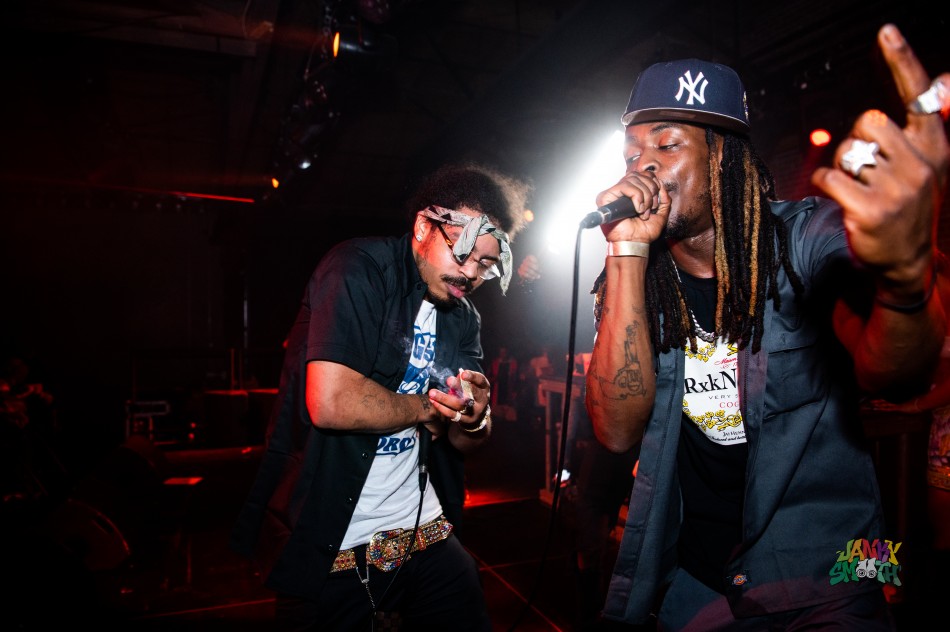 Hook got the party going so hard, her presence and charisma were impossible to deny no matter your scene, age, background, or blood-alcohol-content. It was almost as if she turned this night into the ultimate High School party scene from a movie. Onstage, she had both a raw sensuality and class that allowed her to crawl on her hands and knees while still feeling like a queen. Everything happening on stage only added to her performance, no single element subtracted or hid anything.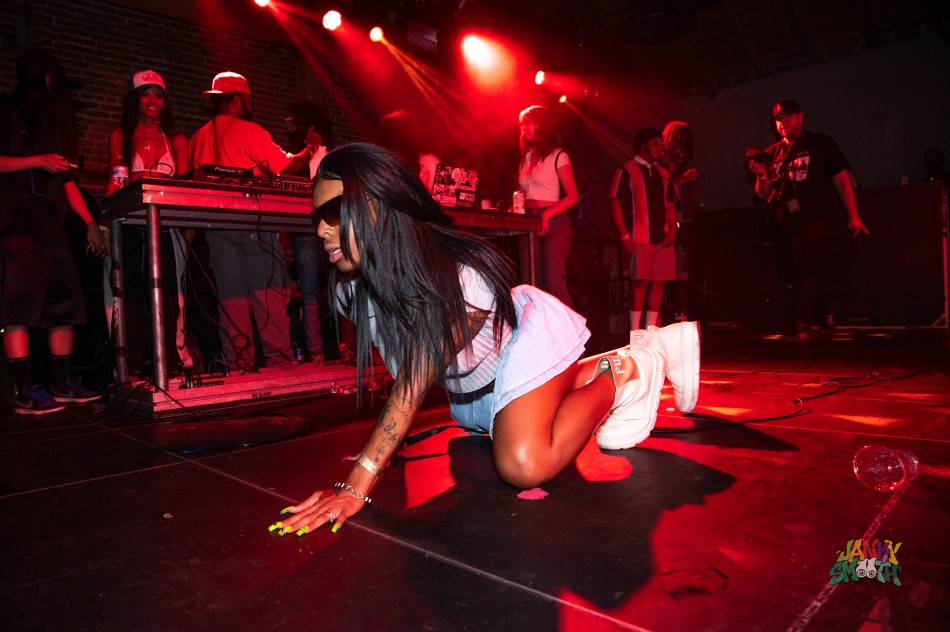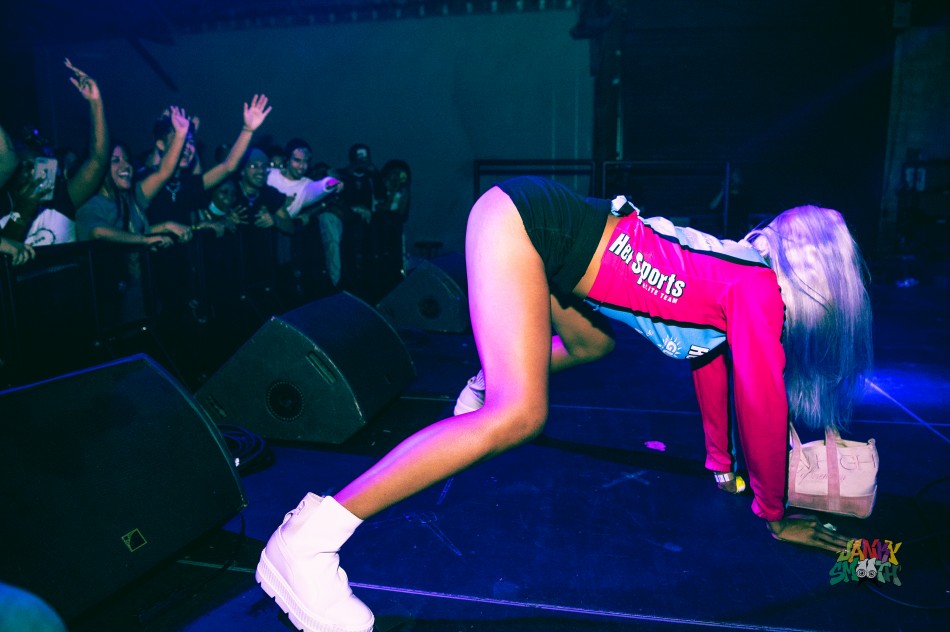 Father was the final performer of the evening, donning that unmistakably parental sock and sandal combo. Every young man and woman was called to attention for what was the highlight performance of the evening. It was just one man, rapping in this still young style of hip hop while still staying true to all the necessary elements of what being a true MC means. Young artists need to take notes and follow Father's teachings. There was a noticeable difference between this performance and that of the other hip hop artists, one that made us feel like we were only now upon Father's arrival in the presence of true greatness, whether that greatness is recognized in the present by 1720 or in the future by the punk and hip hop masses on the horizon.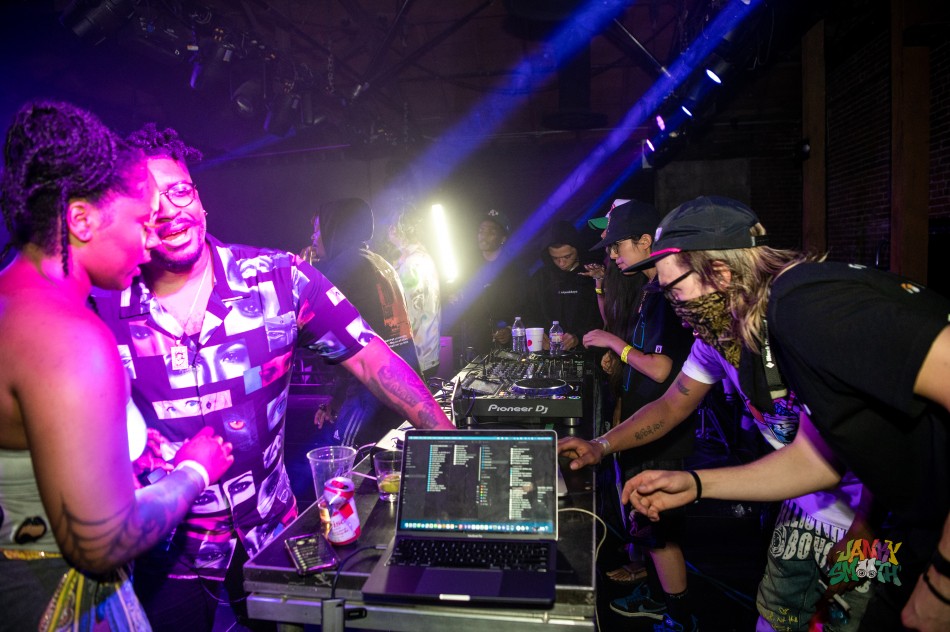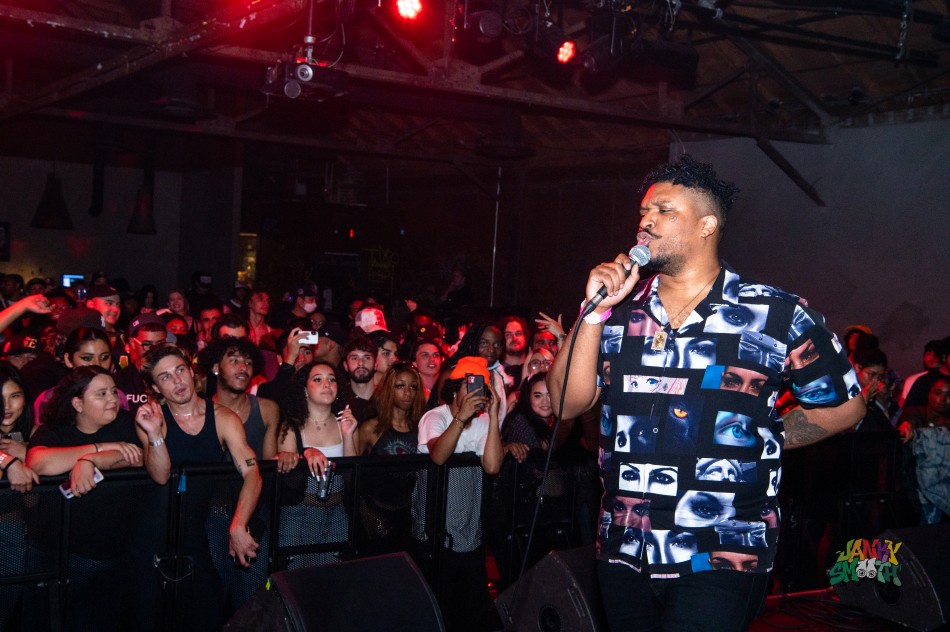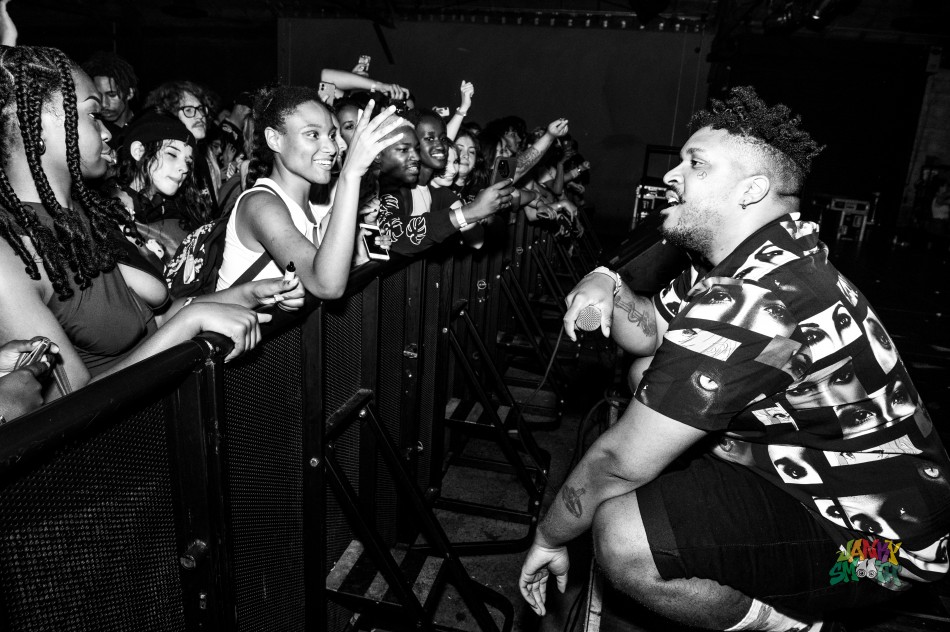 Words by: Rob Shepyer
Photos by: Taylor Wong