Roxy got her Nails Done With Leikeli47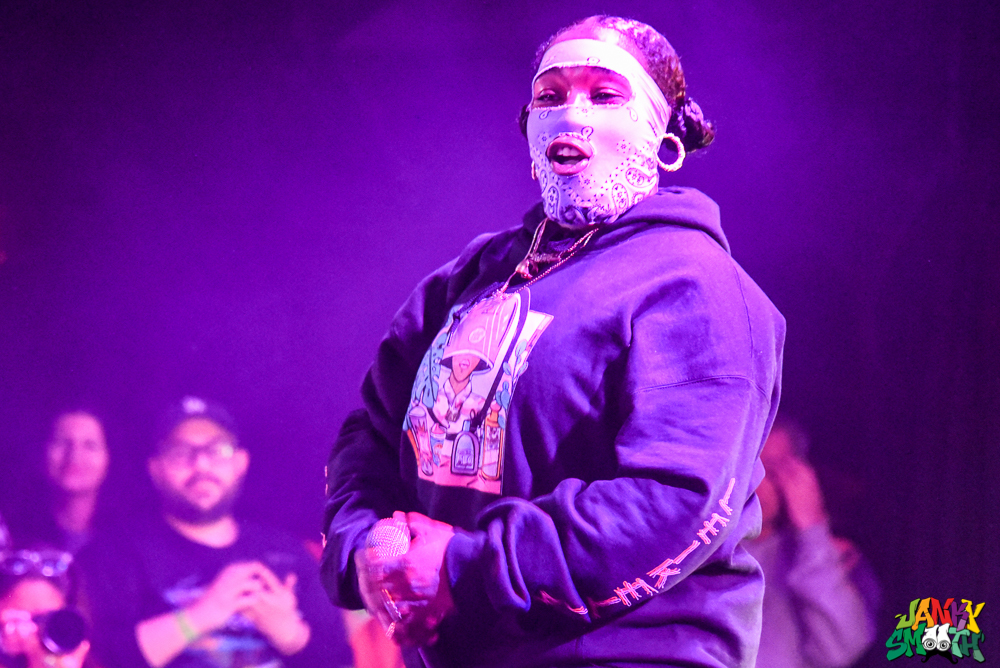 How do you expect a rapper to look? Leikeli47 hides her face underneath a bandana mask to make you ask this question and never receive an answer. Breaking the mold of expectations, her outside the box appearance, flow, and lyricism brings together every other kind of person that may consider themselves outside the box too, for a musical experience that is more inclusive and real than any rappers in the game right now.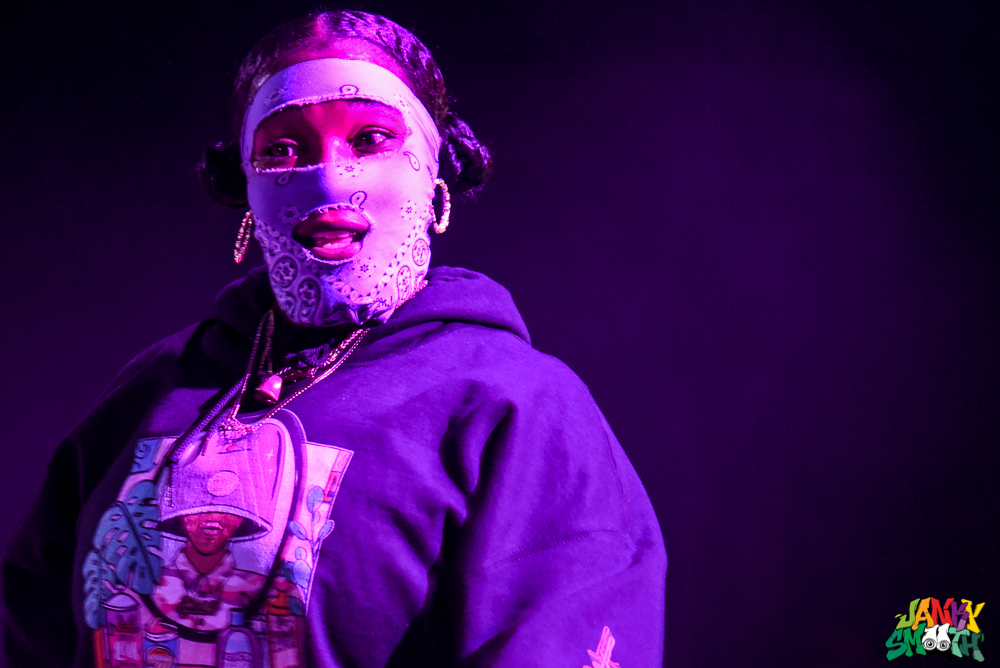 Her second full-length album, 2018's Acrylics features songs that empower black women with lyrics about simple topics that audiences can relate to whether they be on "Money" or "Girl Blunt". Topics like camaraderie or daily survival. Her must-see tour landed in Los Angeles for a show at the Roxy and it was as fun, energetic, and diverse as a show can possibly be.
Beginning the evening's music was the soulful vocals of JAMESDAVIS, a sibling band of brother and twin sisters. This family exhibits classic talent with passionate delivery and songs about positivity that can help you get through the bad but also praise the good. Their music connected the audience to a kind of R&B and soul that they rarely get the chance to appreciate with so much hip hop to choose from. This was soul food made music.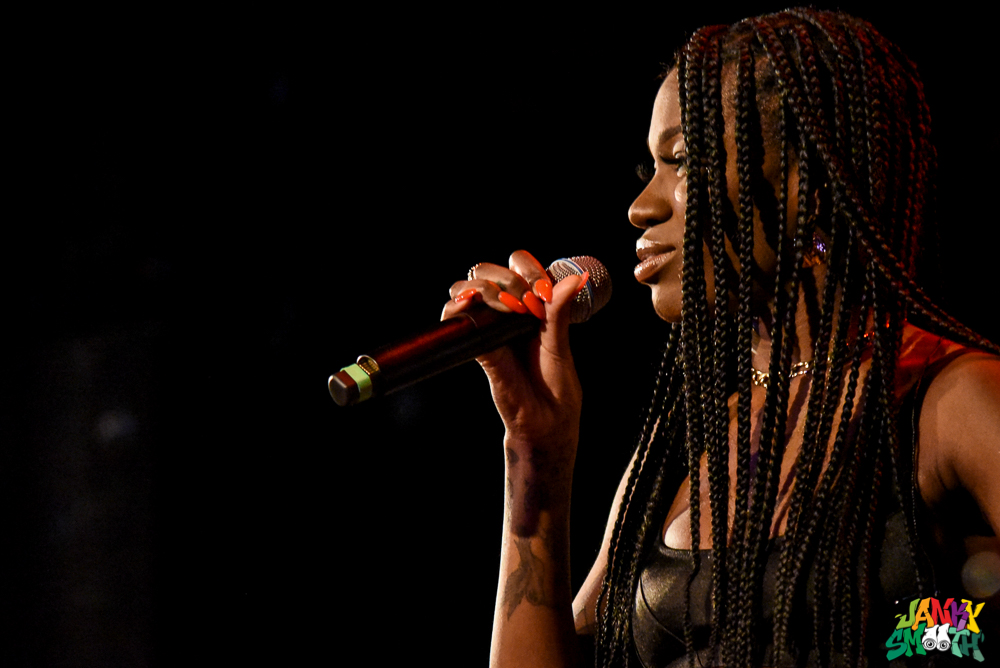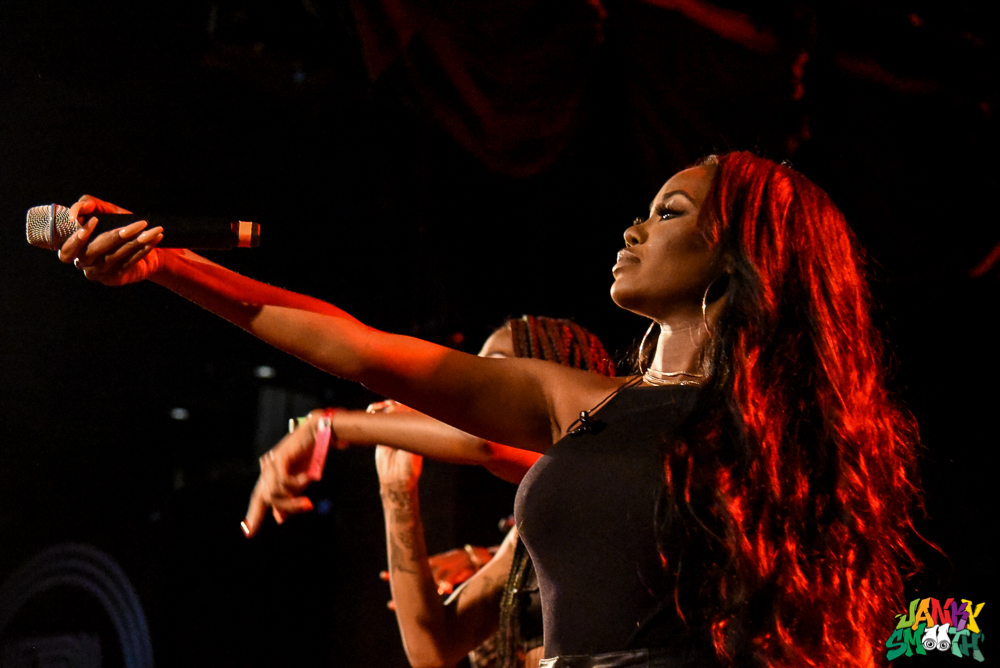 Yung Baby Tate was a show stealing support act with her ability to rap like a gangsta but sing like a nightingale. She can hit high notes the likes of which harken Mariah Carey but then twerk, dance, and joke around in ways not fit for any Christmas album. The whole audience was impressed by her set and from then on, we could point to her as "That Girl", the most talented in the bunch. You all gotta check out her first full length, 2019's Girls.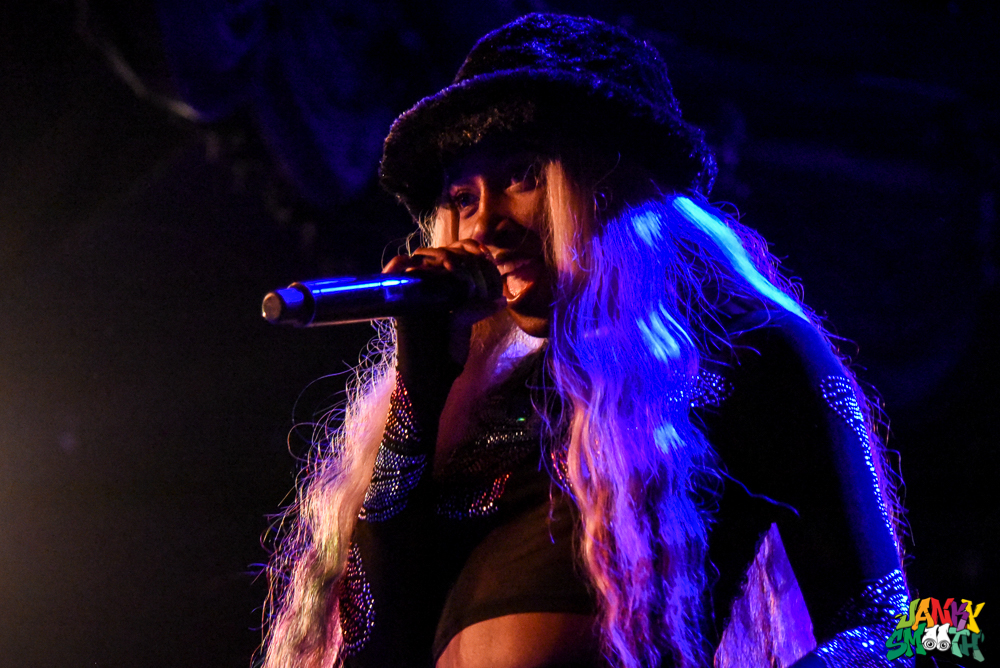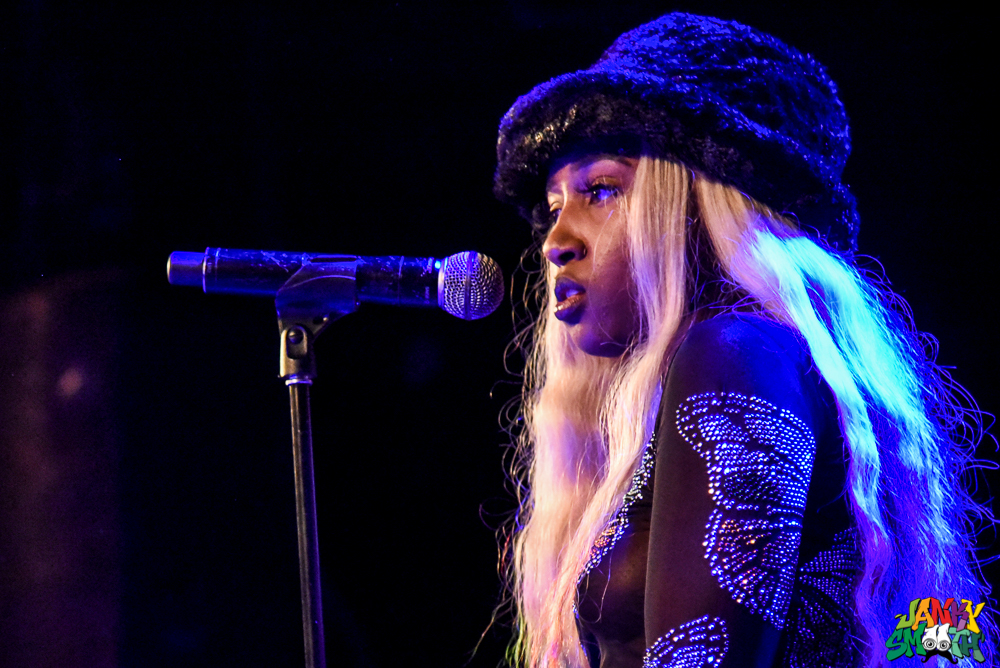 The audience that rolled out to see Leikeli47 featured men and women, black, white, and brown skin, tall and short, fat and skinny, gay and straight, and in this artist, we all saw the opportunity to get down, dirty, and feel hard. Leikeli47's songs make you stronger without getting more toxic. Throughout her set, she had the audience engaged, clapping and dancing around her as she took the spotlight to flow and deliver her message which just amounted to 'be your damn self'. Beyond her alluring image as the masked rapper, the Zoro of the game, it's her attitude and confidence that draw people in so that they may absorb some of that energy and uniqueness for themselves.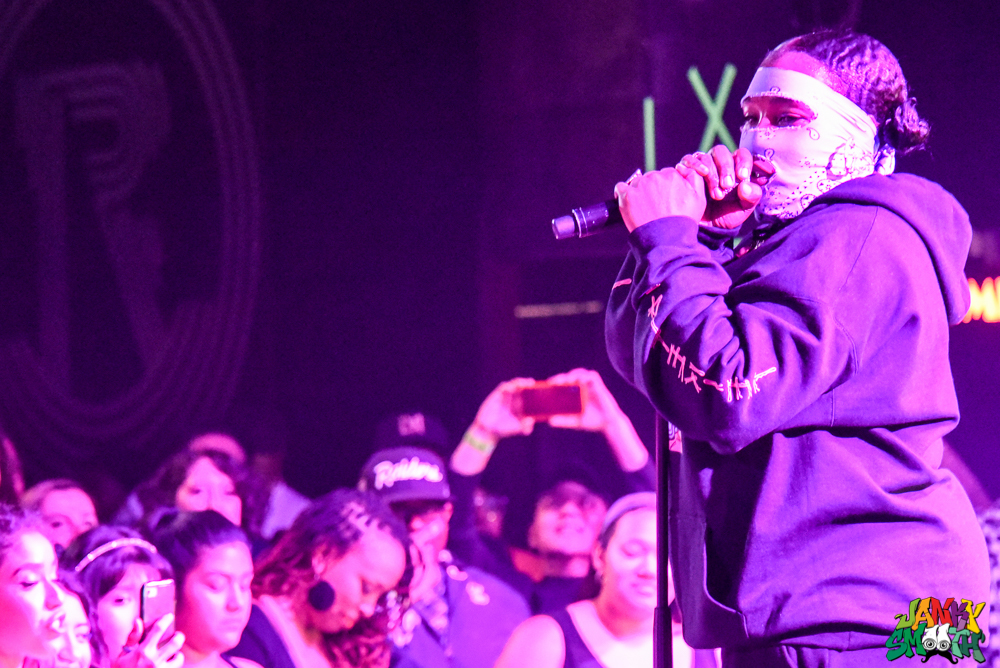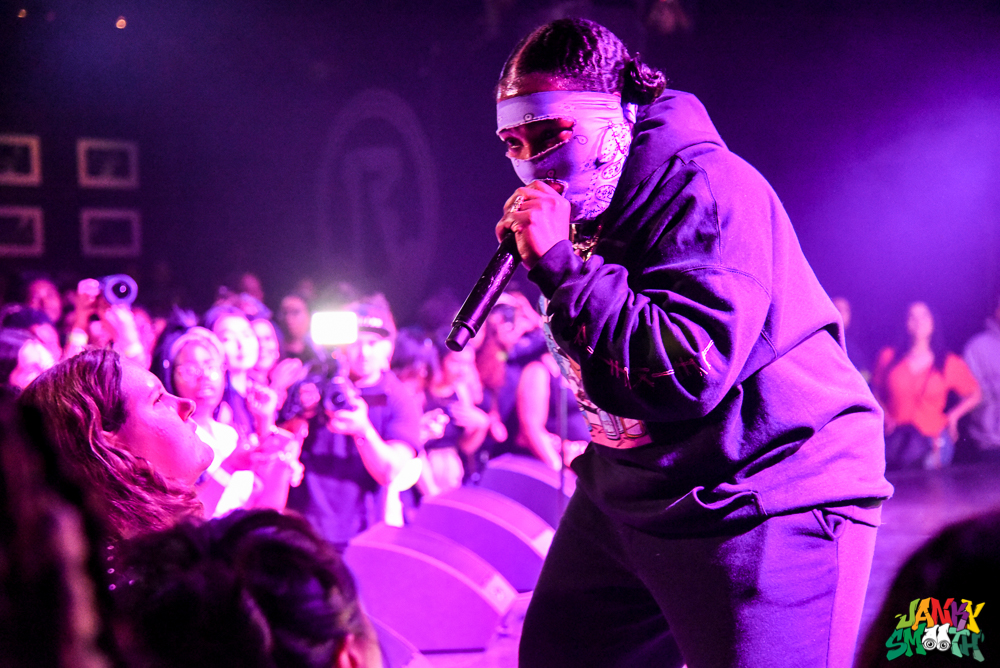 Words by: Rob Shepyer
Photos by: Maggie St. Thomas