Our Funny Valentine: Oliver Tree at the Roxy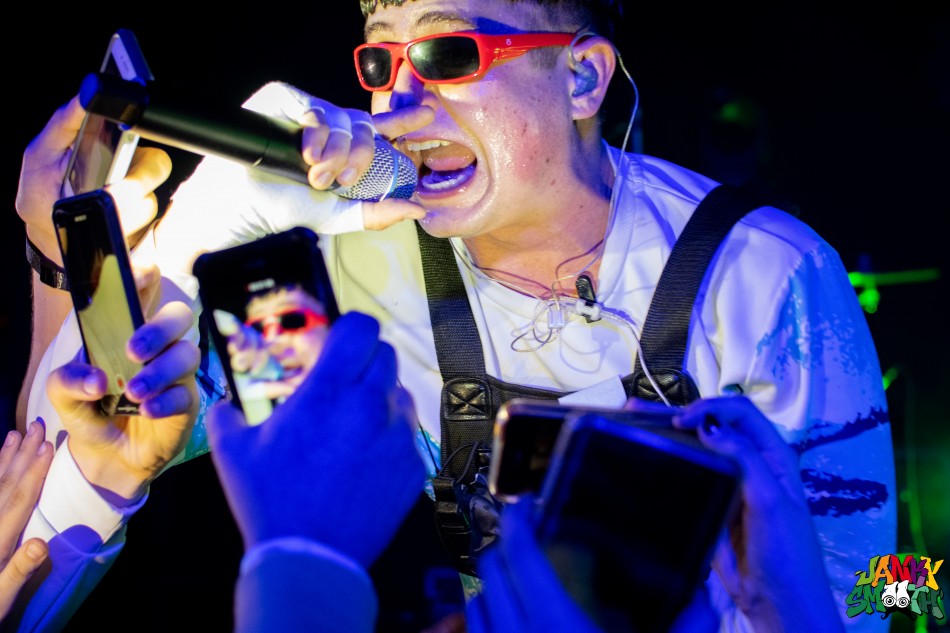 Written by: Aria Silva-Espinosa and Harley Moeler
Photos by: Marissa Torres
We've been waiting for Valentine's Day for months solely because Oliver Tree would be playing at The Roxy. After announcing the Ugly Is Beautiful U.S. tour in early December 2018, I had already named him as one of my artists to watch in 2019, knowing god damn well the kid would deliver. We saw him turn all the way up at Music Tastes Good in Long Beach last year, despite flying back from Ukraine the same day. Oliver Tree was filming the video from his latest single 'Hurt', featuring a series of oversized outfits and morbid scenarios.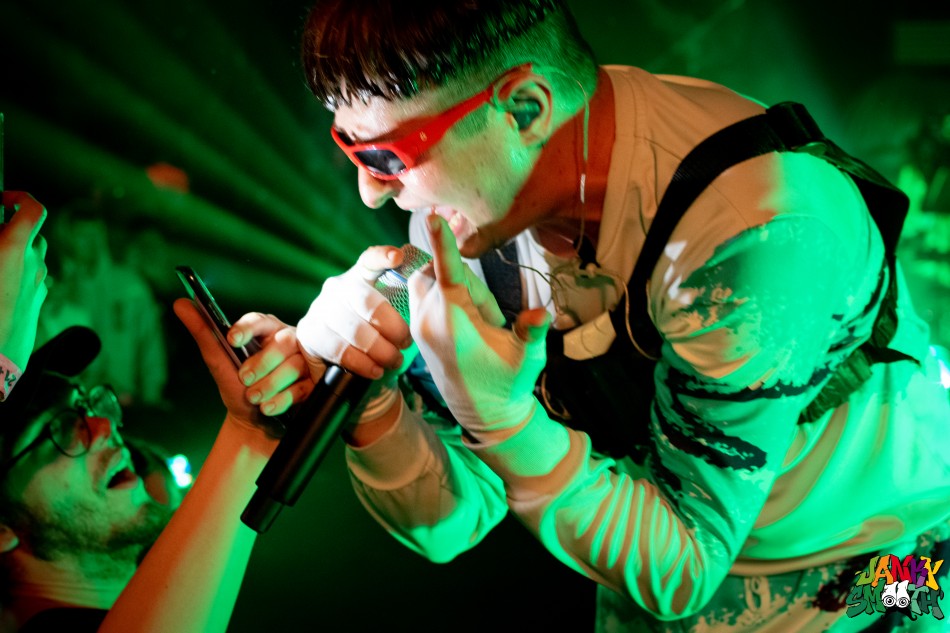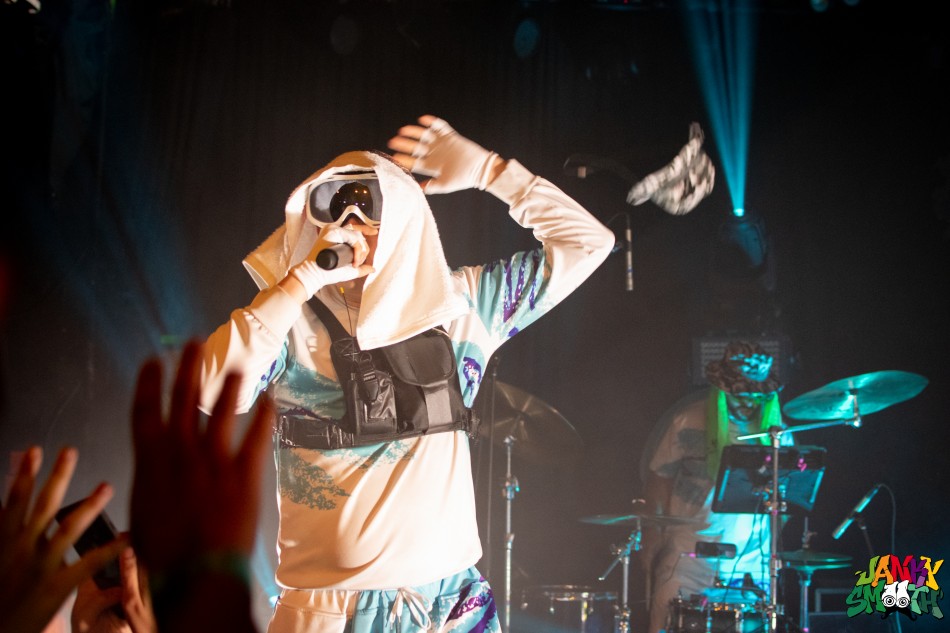 We can't help but notice that Oliver Tree dies tragically in every video he's shown us so far. Despite capturing attention as the subject of a number of bowl cut-related memes, Oliver Tree's music is a serious venture. If you take away the scooter, neon ski jacket and wide legged 90's rave pants, the sound stands alone as really good music. Some of his music is sort of indie rock-ish, like 'All I've Got' but Oliver Tree can definitely rhyme too, as demonstrated in tracks like 'Movement'. As a singer-songwriter-producer, Oliver Tree is really well-rounded as an artist and collaborations with mainstream electronic artists like Getter and Whethan have put him on a really great career trajectory for 2019.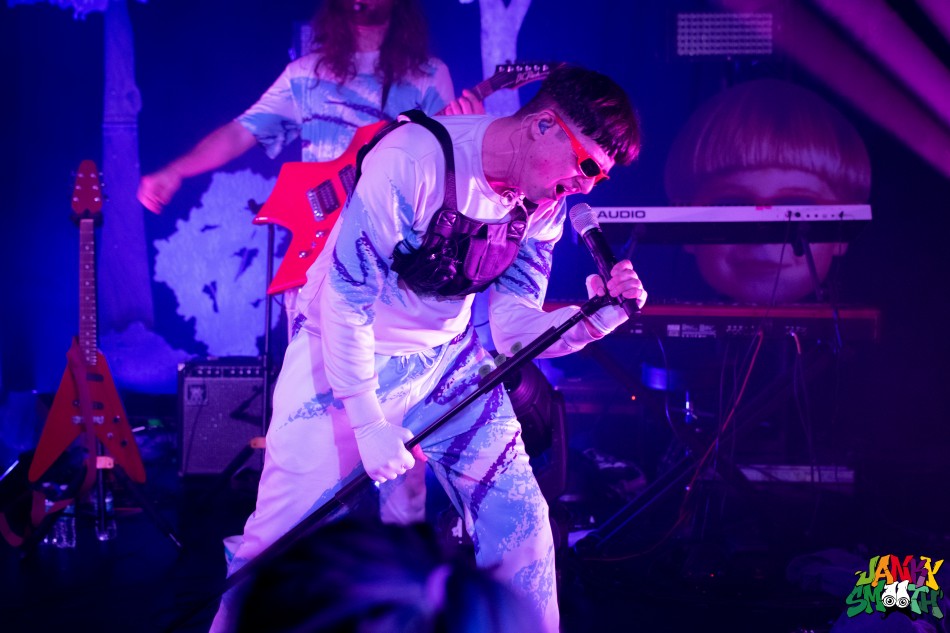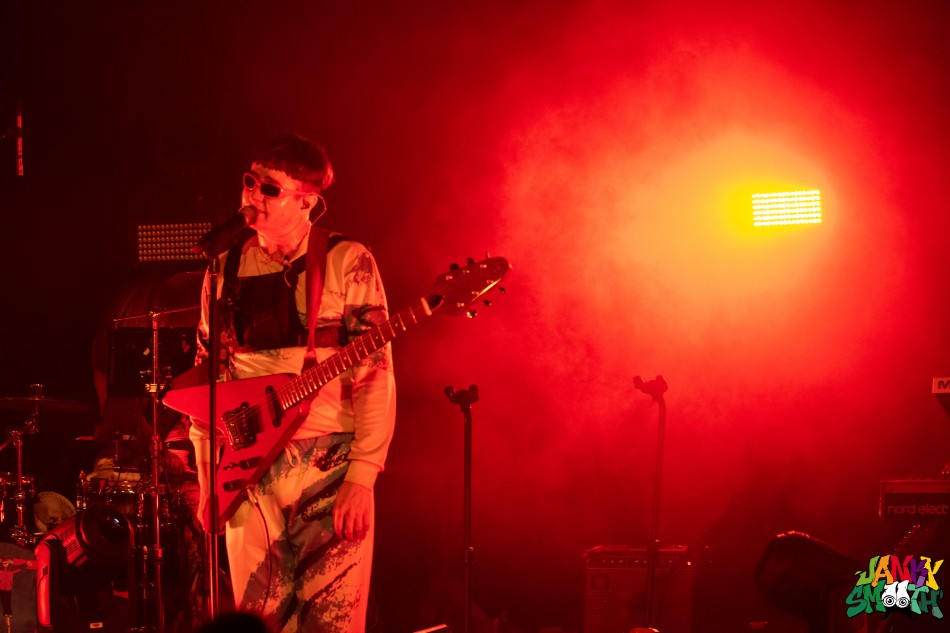 Oliver Tree's February 13th Los Angeles tour date sold out immediately and in response, The Roxy blessed us with a second night. The Valentine's Day show also completely sold out right away and we slipped into the packed venue to catch the show from the merch booth. It's hard to say what we expected the crowd to look like but I guess everyone hears and sees something a little bit different when it comes to Oliver Tree. "It's fucking amazing to be here with so many freaks and geeks. It's like a church" he shouted from the stage, greeting his crowd of all ages. He played almost every track from his debut album, including 'Alien Boy' and 'Enemy'. Since Oliver Tree was my most listened to artist on Spotify for the last year, I was stoked to hear all the songs I already knew. He even debuted some new music that we haven't heard yet that had a significantly less pop sound.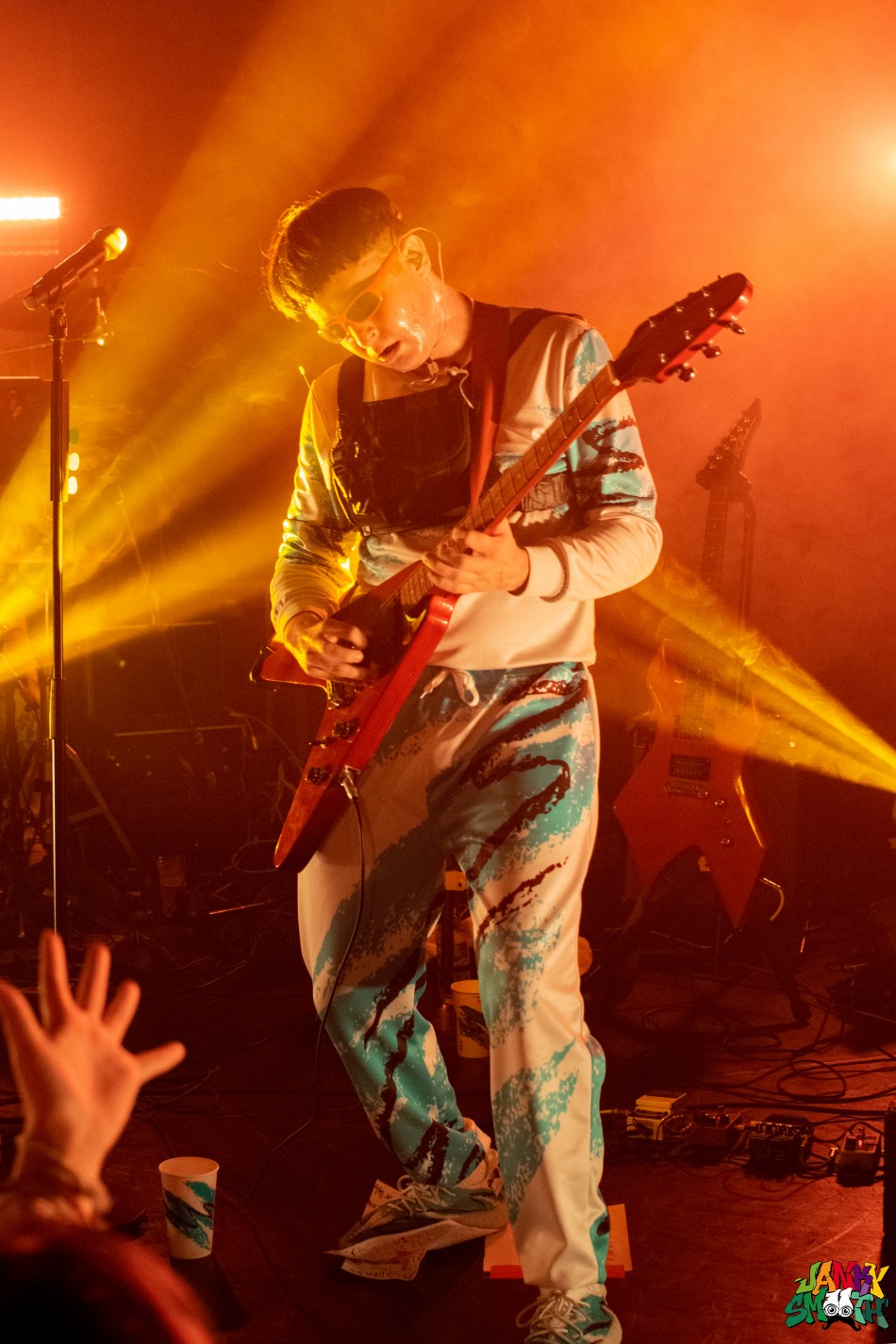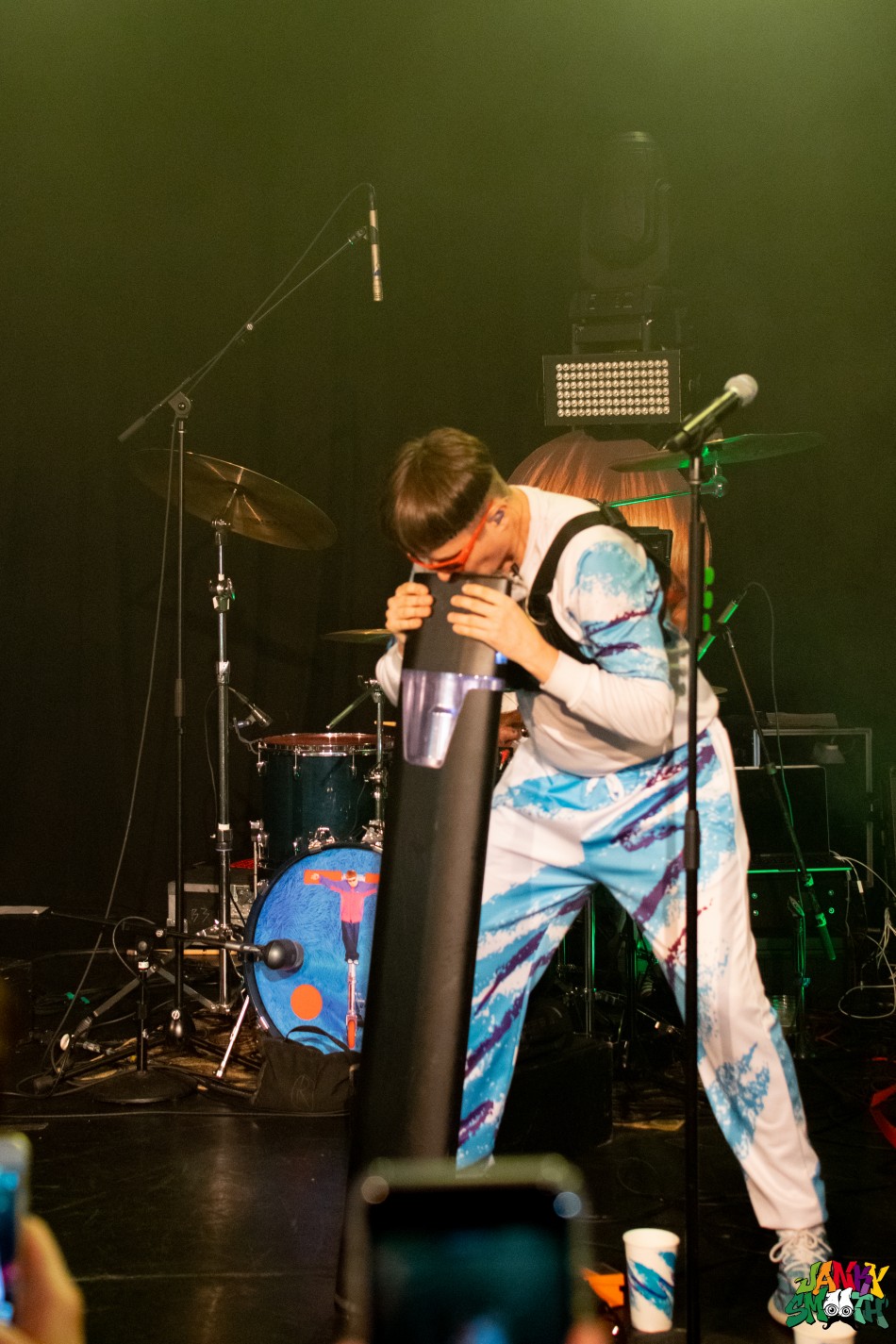 For us, the biggest question is if Oliver Tree's upcoming work is going to take a more serious note or if he's going to stick with the routine that's been propelling him into the spotlight. It's hard to take the guy seriously with the oversized outfits, the prescribed awkwardness in his presentation and his countless appearances in Instagram influencer comedy sketches but he really has a shitload of talent and a really unique sound that appeals to apparently a wide demographic. He's already played some of the country's biggest stages like Coachella and Lollapalooza so we can't pretend like the silliness isn't working for him. The wild self-presentation is the best marketing campaign I can imagine that allows Oliver the space to release crazy good music. Judging by the fact that we all showed up dressed in neon sweats and wide legged-jeans to The Roxy on a Thursday night is a testament to our enthusiasm for the sensational bowl cut scooter god.