Anarchy's Monarch: Scarlxrd at The Roxy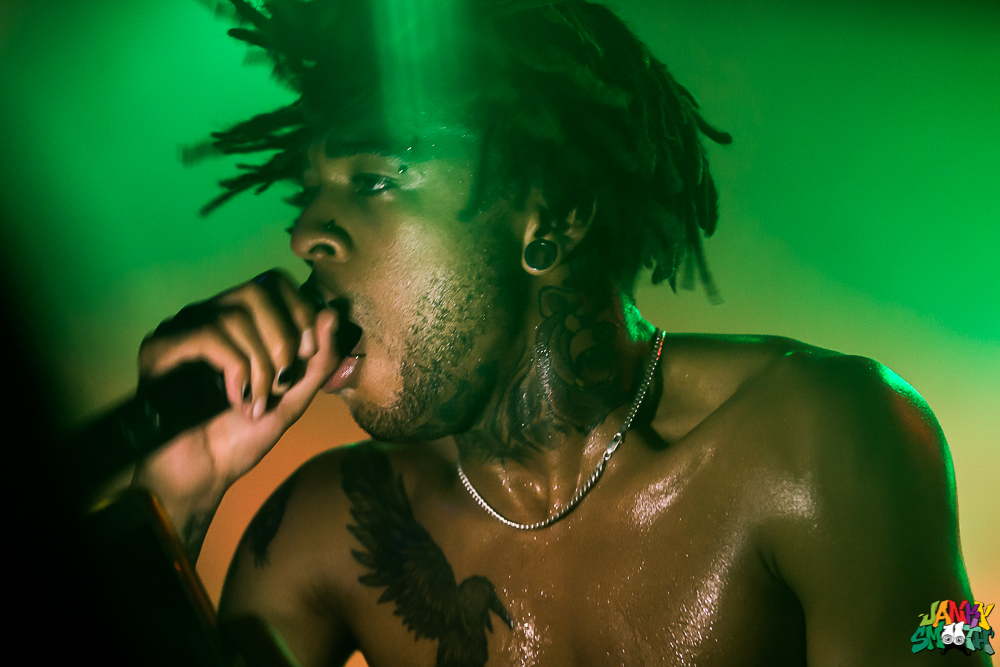 Arcing over the pond in a desperate fire bombing attack on American soil, the UK's Scarlxrd landed at the Roxy Theatre to light Los Angeles up for his first American show. With only him and his DJ performing, it was almost like a showcase for us foreigners, to see what secret weapon the trap game had up its sleeves. Or, to use an even more ridiculous comparison, it was as if Goldenvoice used a cheat code to select the secret character on the menu screen and we were facing Noob Saibot for the evening.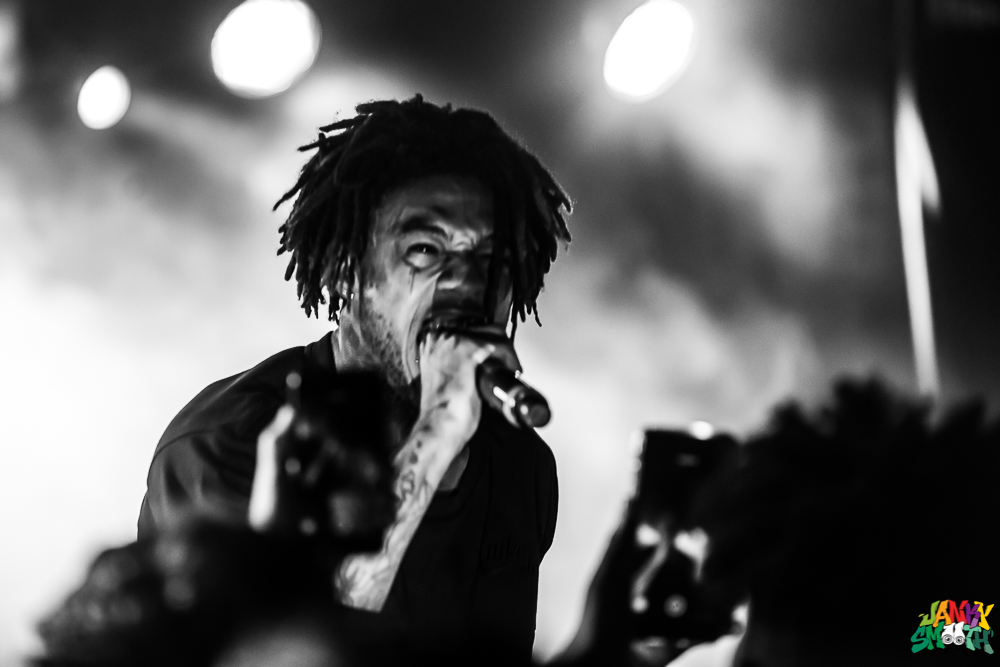 For those confused by my ramblings, Scarlxrd is a young, trap artist who's sound and image have captured young people's imagination and has garnered seals of approval from mainstream American taste-making institutions such as Noisy and Goldenvoice. What differentiates him from other artists in the game though, is the undisputed aggression and anger in his music which most trap artists only try to give the impression they can summon through their image. If trap and hardcore punk are on two opposite poles of a spectrum, Scarlxrd represents a point on that spectrum as close to the center as any trap artist has ever gone. Behind him are the likes of XXXtentacion, Lil Uzi Vert, Lil Peep, and others. Then past the center, just as far from trap as Scarlxrd is from punk, is Ho99o9.
The hardcore punk vibes were in order, this is the young generation's outlet for violence. There were unironic mosh pits and stage dives all night and the music was a proper fit for this outbreak of physicality and self destructive behavior. From the moment he appeared on stage, Scarlxrd was on a mission to unhinge the audience and reality itself just by singing and performing as intensely as he could. By the end of the show, I had to think his mission was accomplished, as the audience seemed in another world when they were piling out of the Roxy, most of them were drenched in enough sweat to make you think they went swimming with all their clothes on.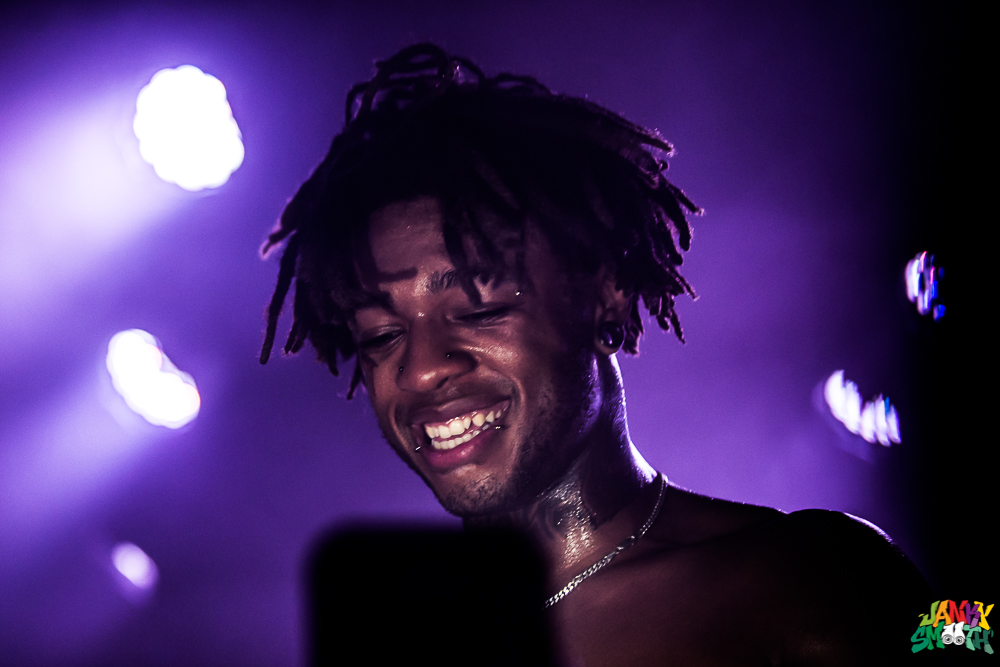 Words by: Rob Shepyer
Photos by: Jessica Moncrief