CHVRCHES Give the Greek a Religious Experience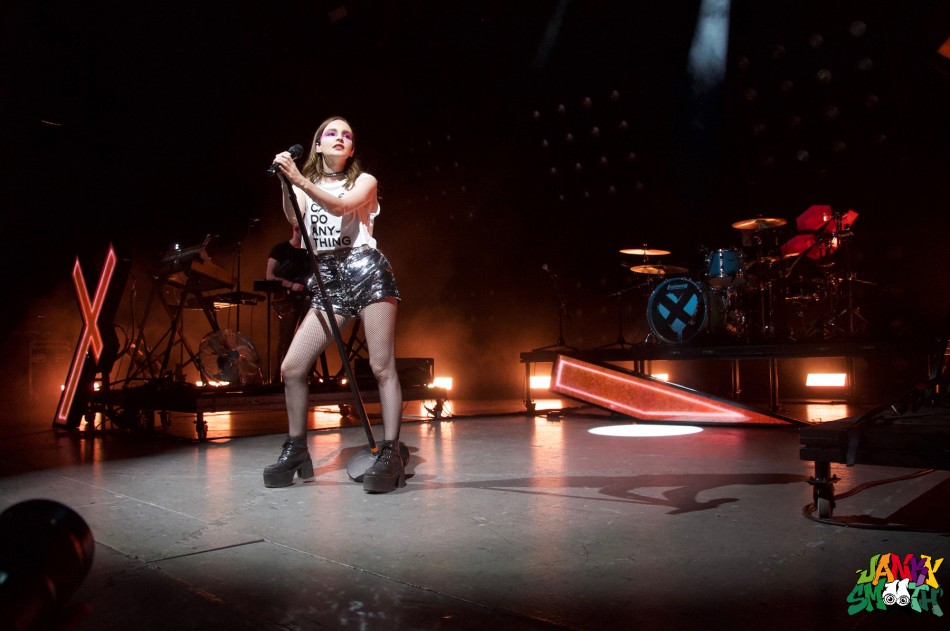 Sunday night's show at The Greek Theater brought a massive slew of concert-goer traffic to the thin winding roads at the base of Griffith Park, overlooked by the throngs of tourists lining the observation deck of the Observatory. Back in the day, you were permitted to abandon your automobile on the precipice of the canyon overlooking the city of Los Angeles, now you have to pay gratuitously for parking in less perilous locations designated by L.A. Parks & Rec. The Greek is an imposing white amphitheatre-style building, an open-air venue that backs up to the darkened cliffside. This makes for a long walk through sports arena-style seating to find your seat with the assistance of an usher or if you're like me and too proud to ask for direction, your cell phone flashlight.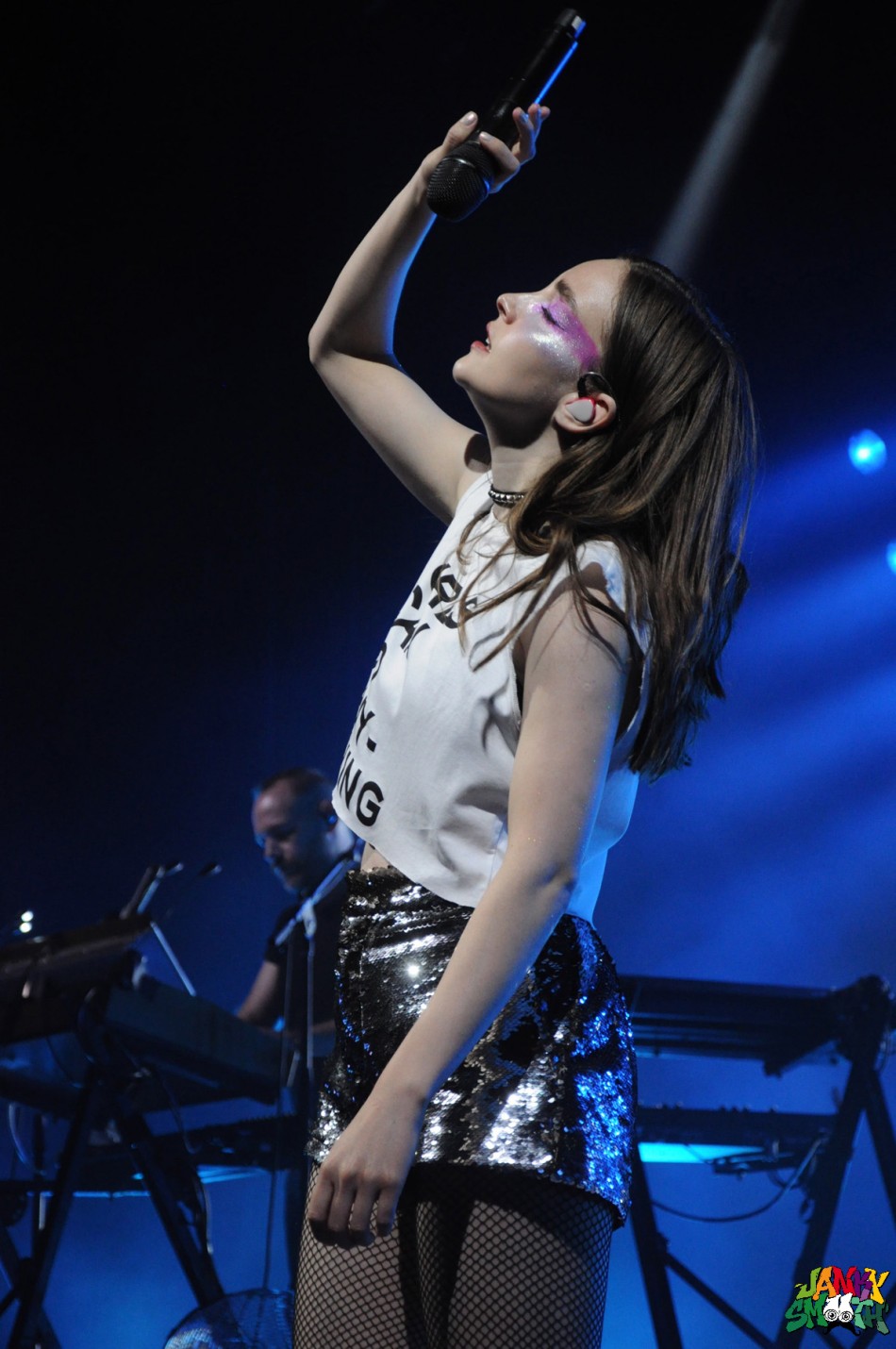 Fittingly, there was an almost full moon hanging in the sky on Sunday night. Lo Moon, the opening act from Los Angeles, delivered a fittingly lovelorn performance early in the evening. Lo Moon is a relatively new formed indie rock trio. Lead vocalist and guitarist Matt Lowell played the song "Loveless", which he had been writing and working on since 2012, for Cristanta Baker in hopes she would be inspired to lend her musical talents to the project. She fell in love with the song and joined the band as a bassist and keyboardist. They recruited Sam Stewart, the son of Eurythmics legend David Stewart to play as Lo Moon. The group was signed by Columbia Records, the song Loveless was produced by Chris Walla of Death Cab for Cutie and Lo Moon began playing major stages like that of the Governors Ball Music Festival in New York, Lollapalooza in Chicago and opening up for the sensational psych-pop group Glass Animals on tour in 2017. Tonight, they closed their set with a rendition of Loveless to the delight of many who seemed to be hearing Lo Moon's unique sound for the first time live.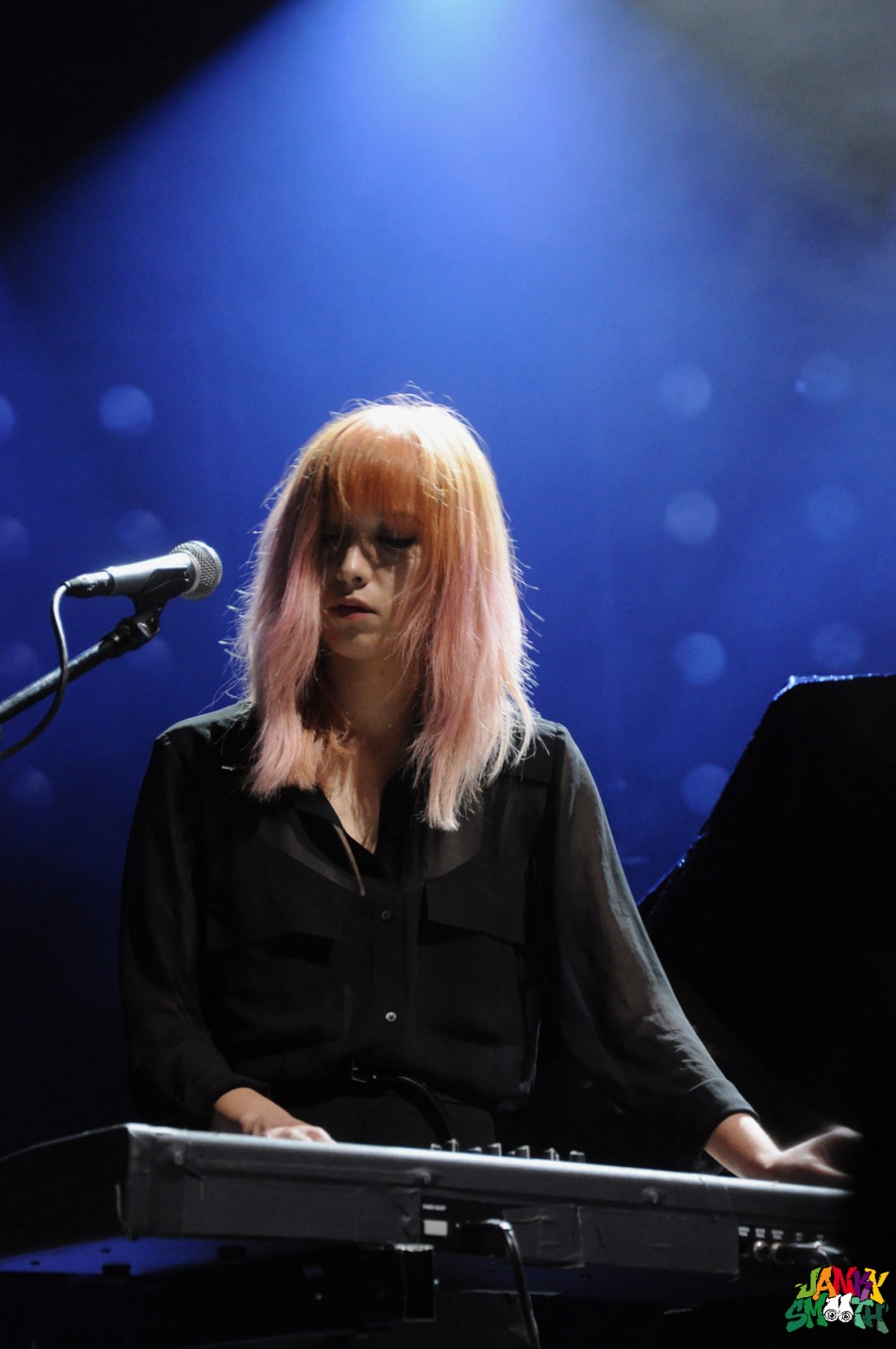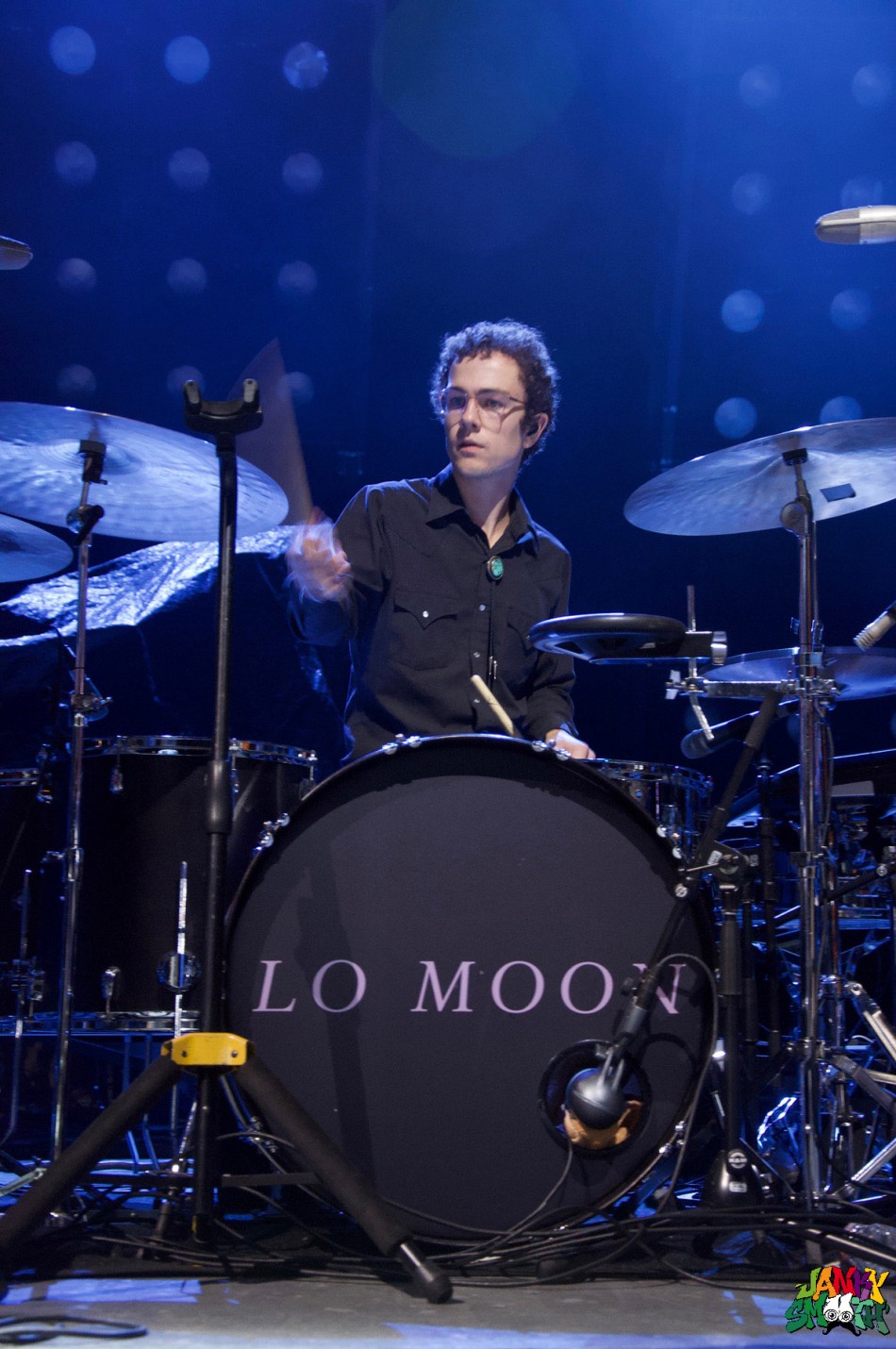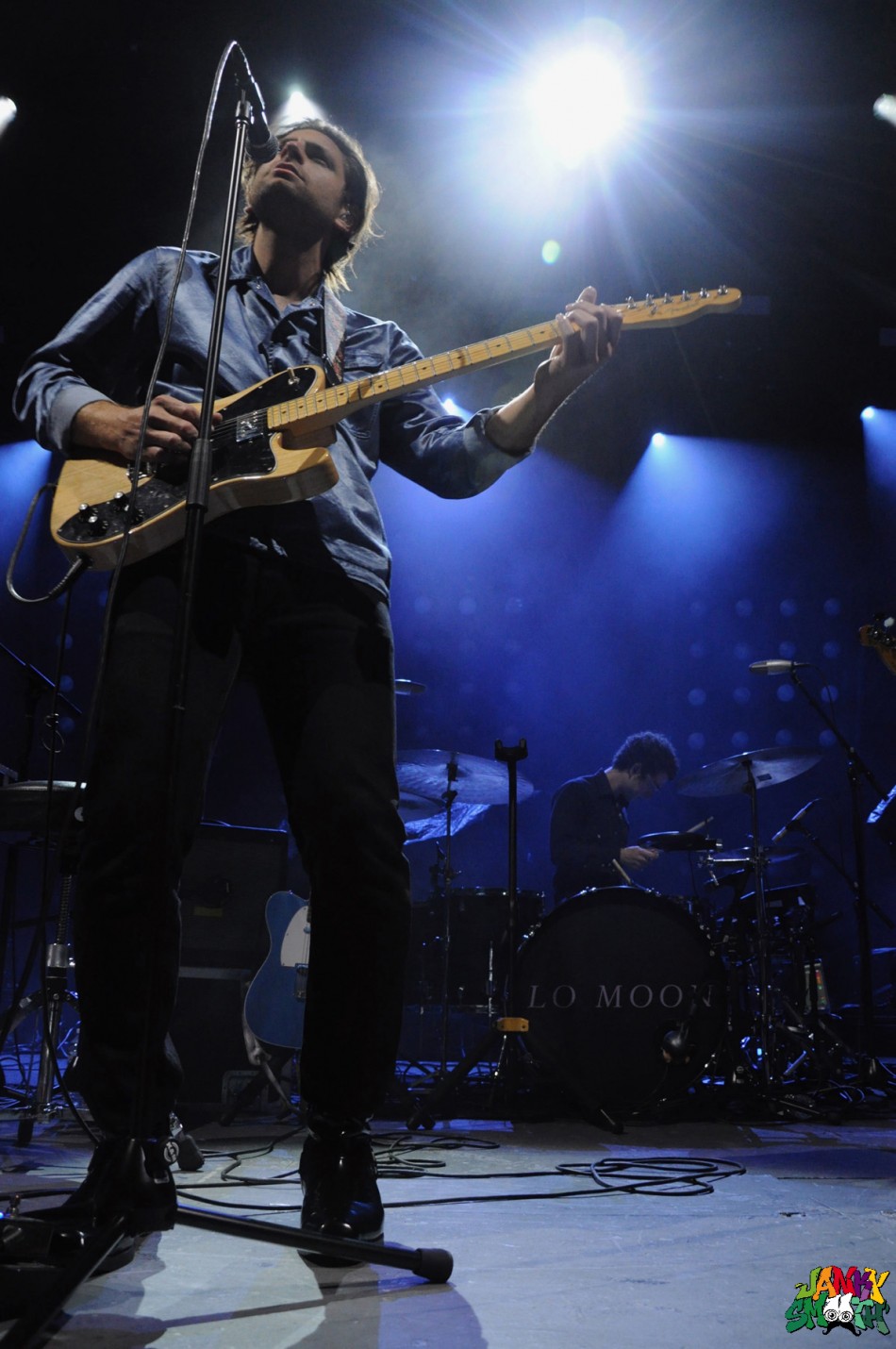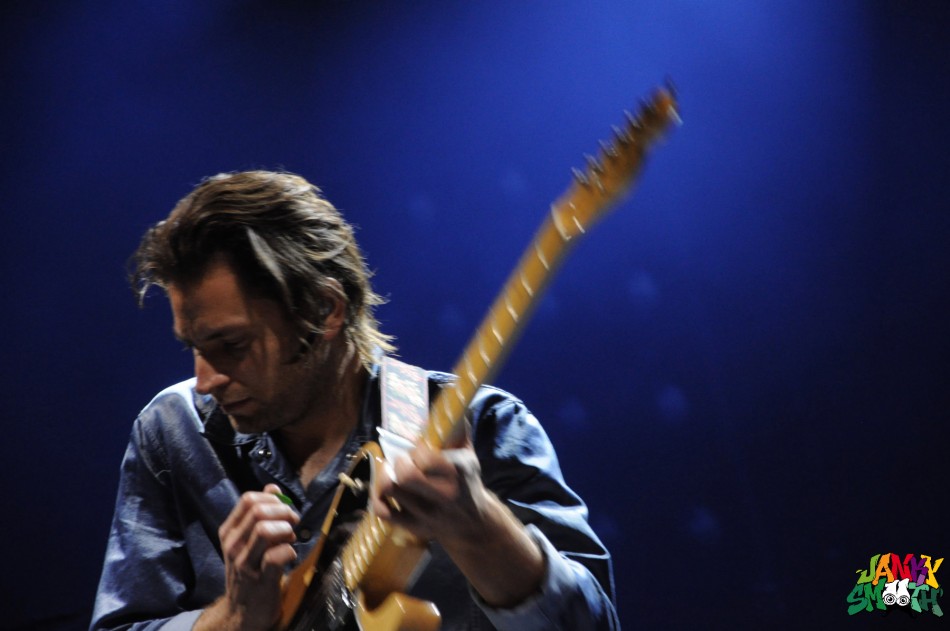 Scottish synth-pop group CHVRCHES struck gold with their 2013 debut EP titled The Bones of What You Believe, which featured seven singles out of of 18 total tracks that landed on international charts all over the world. This first album earned accolades from respected media outlets like Stereogum, Pitchfork and NME who all placed this album on their Top 50 Albums of 2013.
The song from Chvrches that most people can recall is titled "The Mother We Share". It made the UK Top 40 pop chart, rendering it their highest-charting single yet. Even now, 5 years later that song has over 100 million Spotify streams, far more than any other song by Chvrches.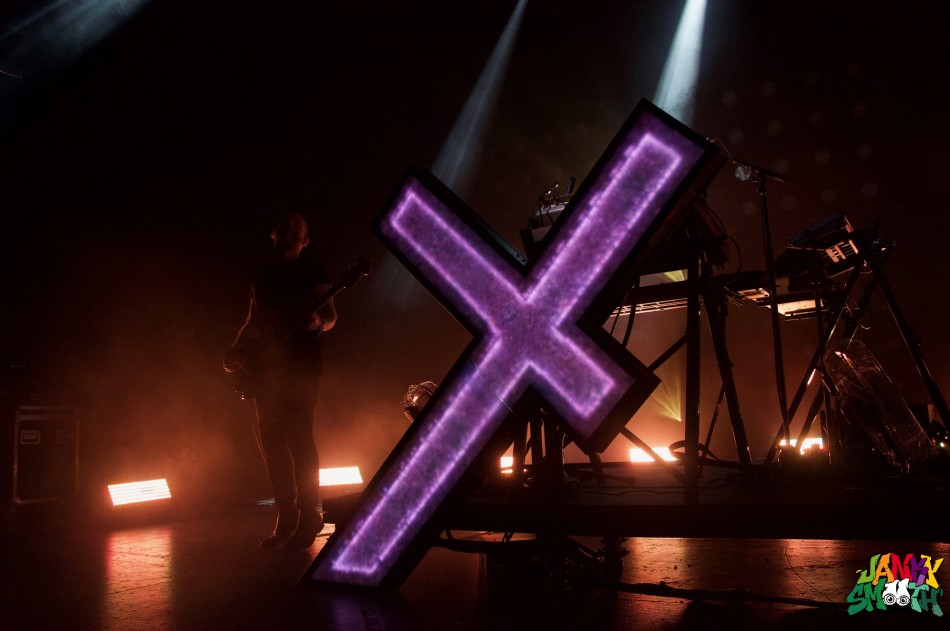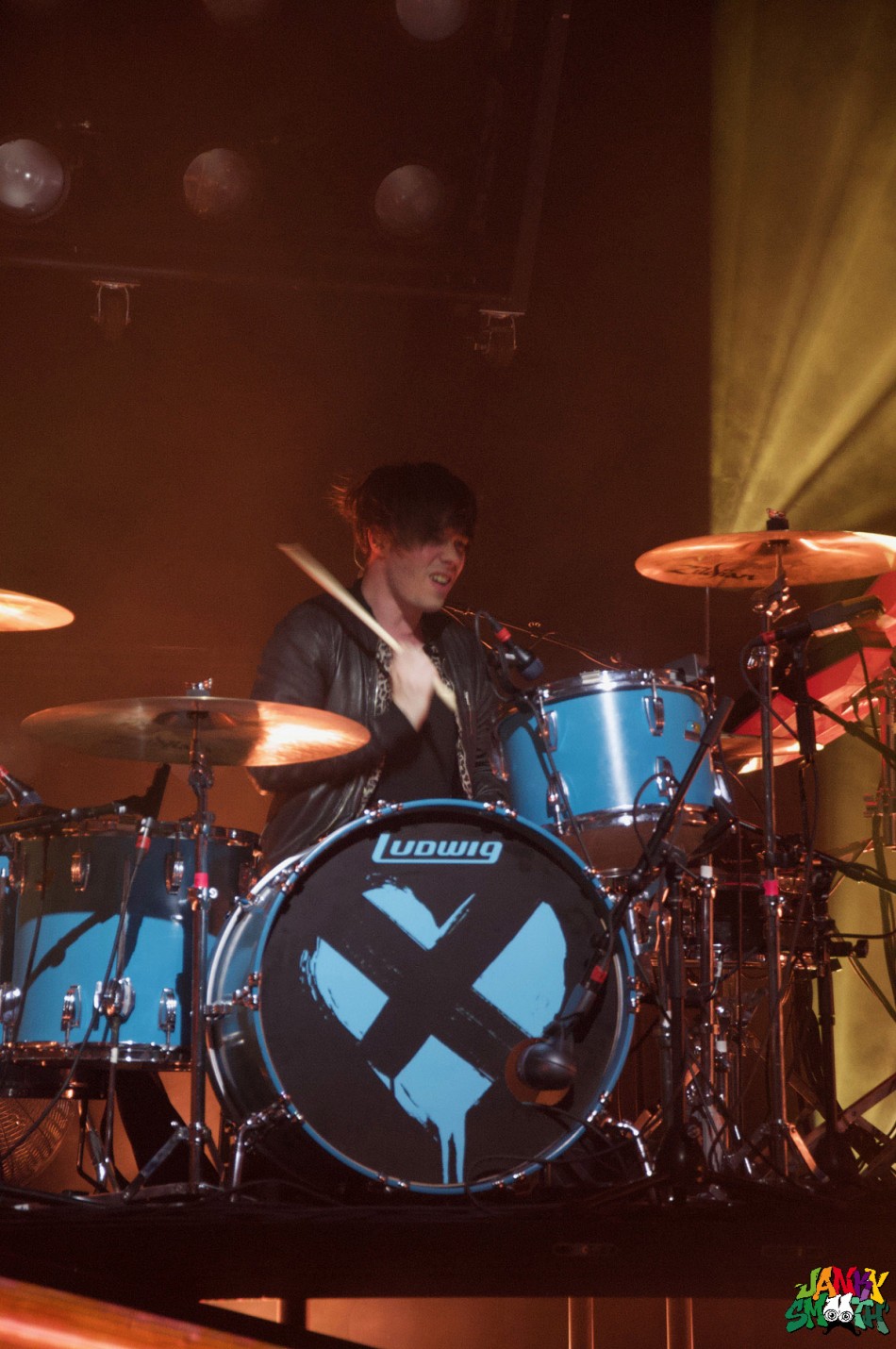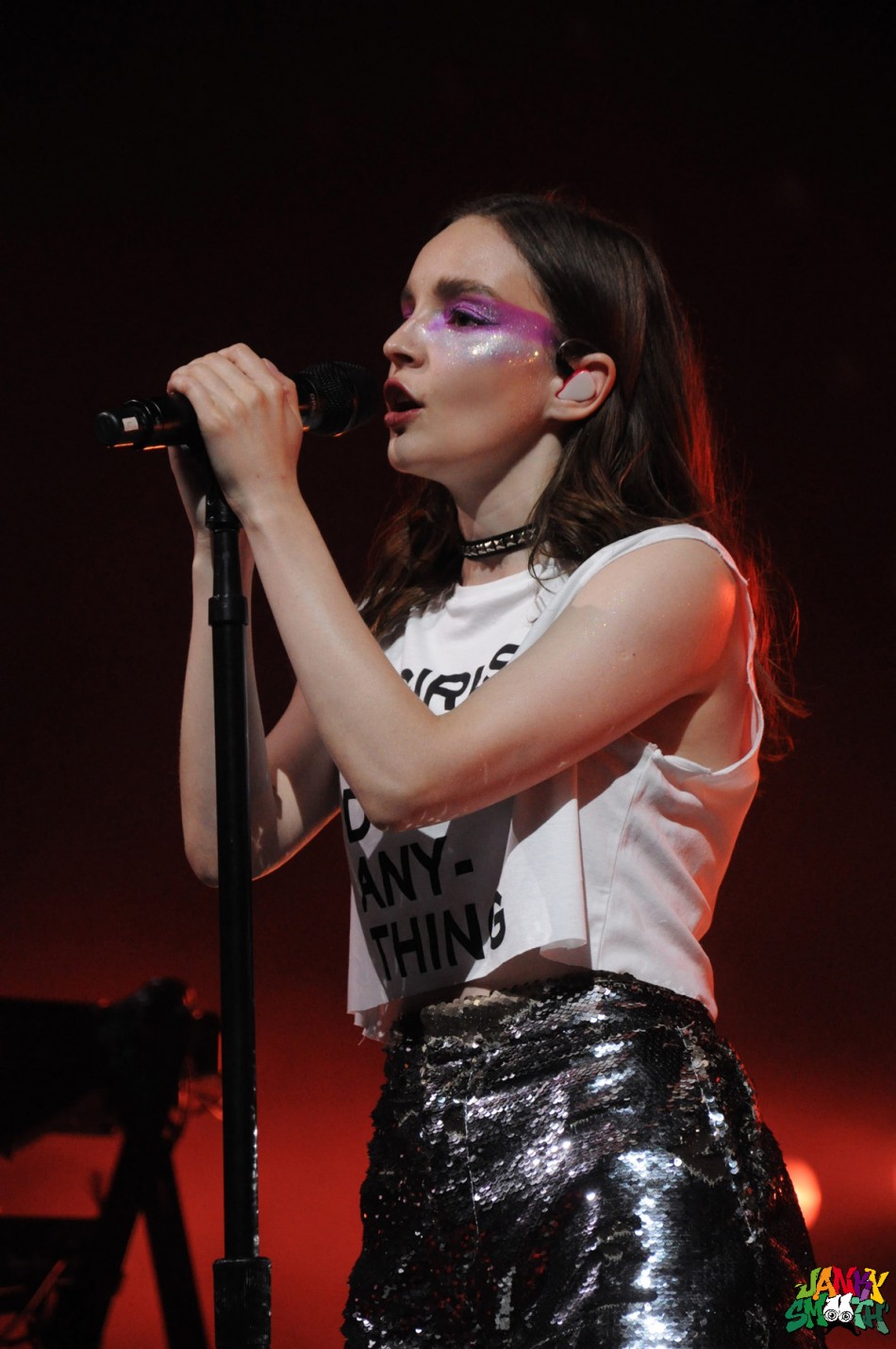 Seeing them play live, I can't understand why this one song is played so much more frequently than the group's other songs. It's a good song, catchy and fun to sing along to, but I've seen and heard what Chvrches is capable of and I can't believe that so few people hear the one popular song and aren't immediately immersed in the entire Chvrches discography. They're so much more than another indie Euro-pop collective, Chvrches has another hidden dimension to their sound. In 2011 Chvrches frontwoman covered Rage Against The Machine's "Killing in the Name", an aggressive protest song and a perplexing choice of songs to cover if you listen to Chvrches' poppy, capricious music from their albums.
Lauren certainly is a powerful presence. She comes to the Greek arena in silver sequins and a shirt that reads 'Girls can do anything' and her performance takes a page from the book of acts like Trent Reznor when it comes to a cohesive, transitionless set. The Chvrches trio plays amidst extensive production; two massive glowing pink crosses on either side of the stage and a strobe light warning posted in signs all over the venue. The crowd was intensely receptive to this performance and it's clear that Chvrches have grown into their performance space with a crescendoing sound that bounces off the hills of Griffith Park. Although you might not get a chance to see Chvrches in L.A. anytime soon, they're definitely worth checking out and catching when they come back stateside after touring Canada and the midwest. They'll be playing the Austin City Limits festival for weekend one along with some of our favorite acts like David Byrne, BROCKHAMPTON and Cuco.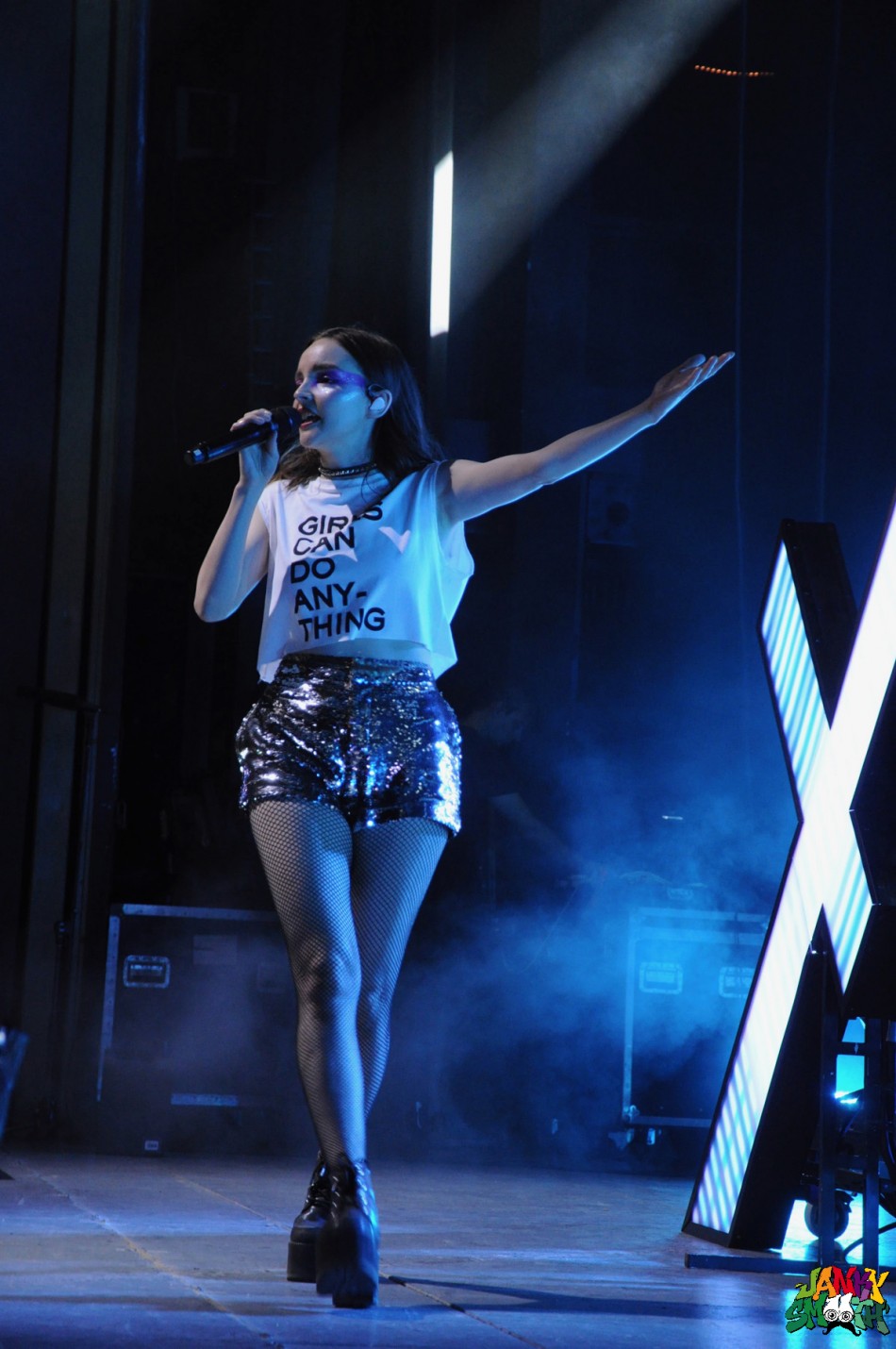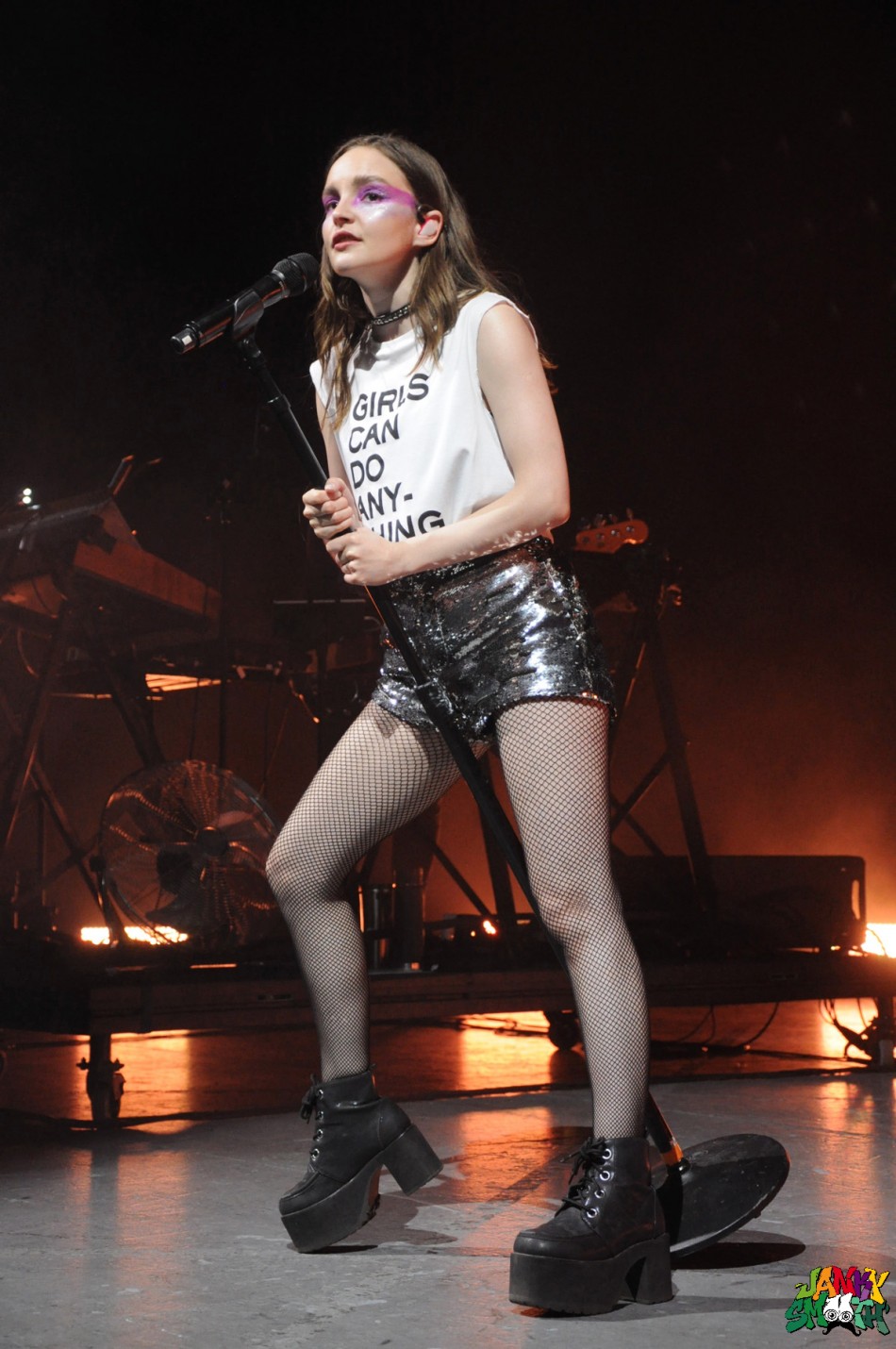 Words by: Aria Silva-Espinosa
Photos by: Maggie St. Thomas