Morning Stars Over Lodge Room: King Woman's "Celestial Blues" Release Party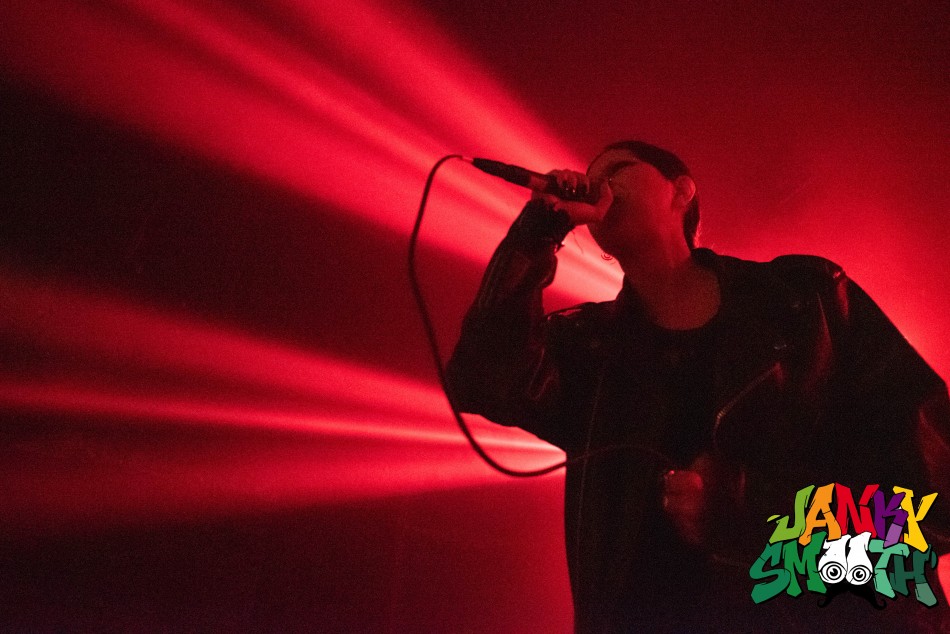 You've never heard an album more Chthonian than King Woman's Celestial Blues
What do I mean by that? I don't mean this is the most raw, underground punk sounding album ever. What I'm saying is that with "Celestial Blues" King Woman has lent a voice and story to all the mysteries working beneath the surface layers of reality around us, be they the internal workings of the body, the mysterious processes of the Earth, the unfathomable cycles of birth and destruction in the cosmos, or the interplay of good and evil magic with everyday life.
When King Woman closed out their Sunday night Celestial Blues album release party with a cover of the Stone Roses' "I Wanna Be Adored", I thought some kind of mind reading must've been at play because after seeing a full set of Kris Esfandiari's doomy siren songs, my main takeaway was being genuinely impressed with how much she is utterly adored by her fans. They seemed to have her back unconditionally and after every song when the band let it all hang loose, the audience was there to catch them in rounds of applause, whistles and cheers. All that was missing from the evening was a golden throne.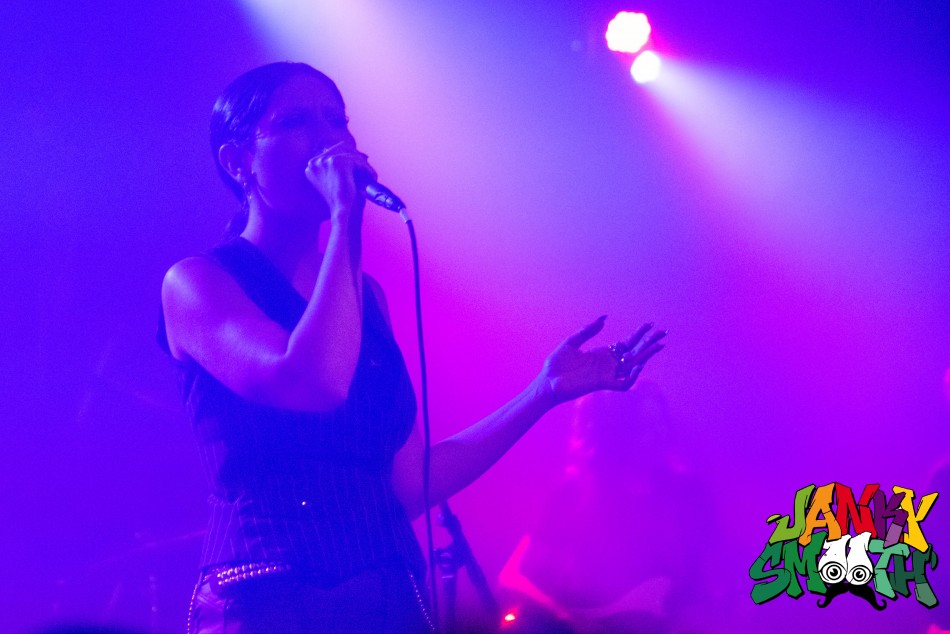 Listening to Celestial Blues in the car, I thought to myself this sounds like doom metal but feels spiritually closer to The Doors. There's some kind of thread between the two bands and how they use mystery, mysticism, and how they marry narrative with theme in both lyrics and music. With the reference to the Blues in the album's title, I think King Woman has outgrown the box that "doom" might put her in from a conceptual and spiritual standpoint.
The band hosted two sold out nights at the Lodge Room, where under twinkling star chandeliers, a uniquely inspired cast of openers was curated to play before them. On Sunday, the evening began with a DJ set from Boy Harsher. Cool to hear them spinning Ministry and Skinny Puppy, so if there was ever any doubt in anyone's mind that this incredible dark dance music duo were legit, their taste in music spoke volumes.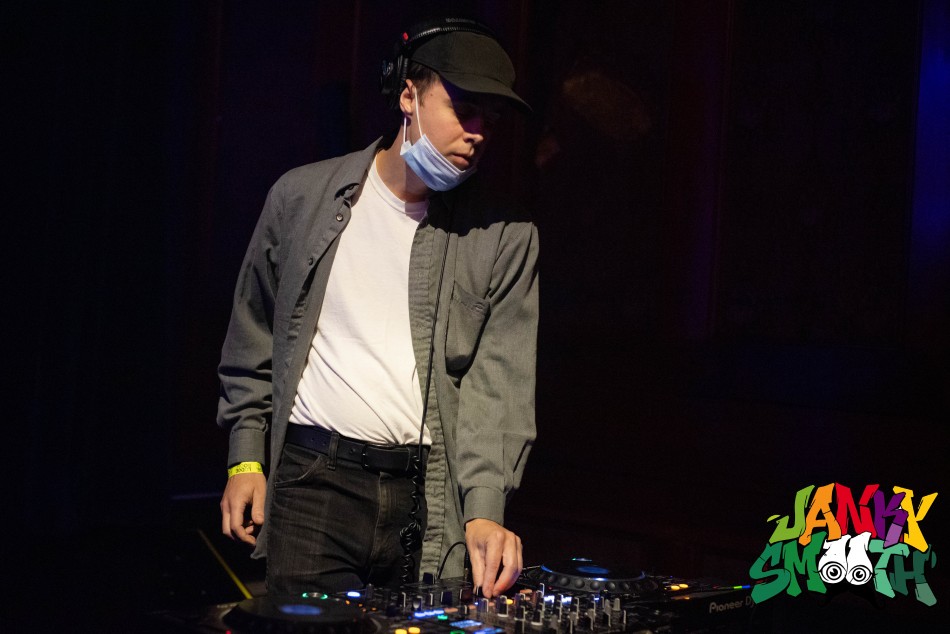 What I anticipated from Kris Esfandiari's aesthetics was something more gothy and post punk, but I even that was too basic because I was pleasantly surprised by Saturn's set. Introduced by Seven, Saturn connected almost instantaneously with the audience, first from genuine curiosity and then from pure organic fun and celebration generated by her attitude, music, and refusal to let us stand still. This set was so powerful because it's not often people see trans artists make music. They've seen trans representation in other art forms but those mediums play with a much more rational process of the mind where people can still refuse to like something based on reasons not having anything to do with the actual art. In the case of Saturn's music, we all understood and liked it on the higher, irrational level. And thus, we saw ourselves in her. She was fearless and with smooth, emotional jams to boot.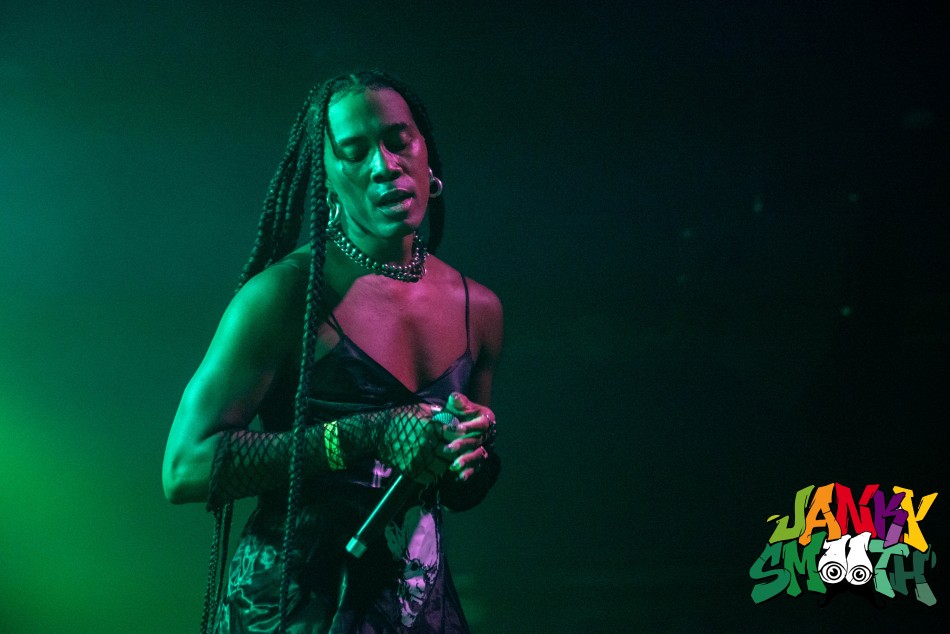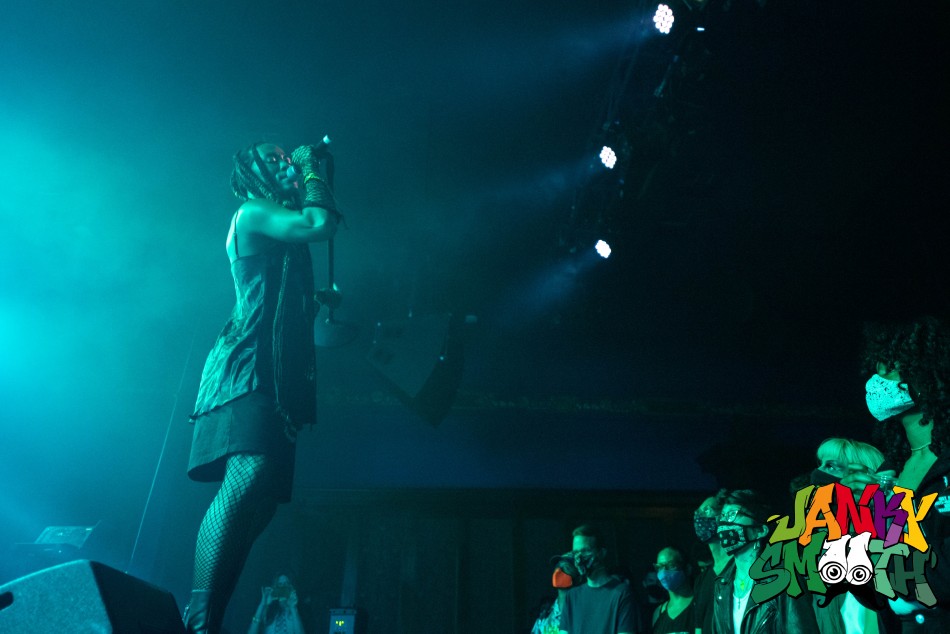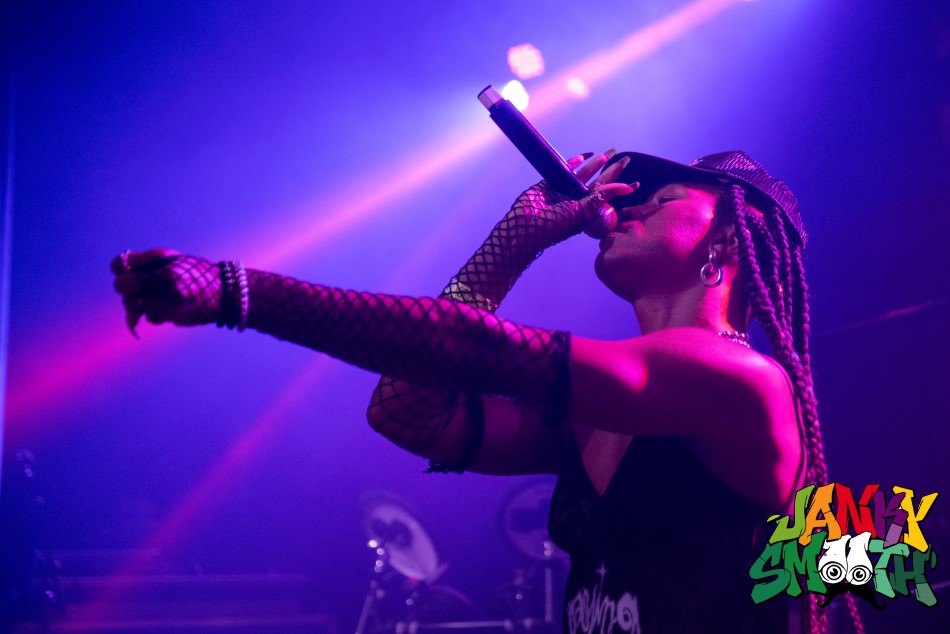 Aurat make some of the best modern death rock I have ever seen performed. It had thrilling bass, electronic drums kicking every song into gear, guitars that sounded hazy and ominous and harrowing vocals from a cyber punk nun at the church of death rock singing in Urdu, so the band can weave Pakistani mysticism into their sound. It seemed like the most proper punk to be played at the Lodge Room, a sacred space graced by a band that transmutes sacred imagery and icons into fast, darkmusic.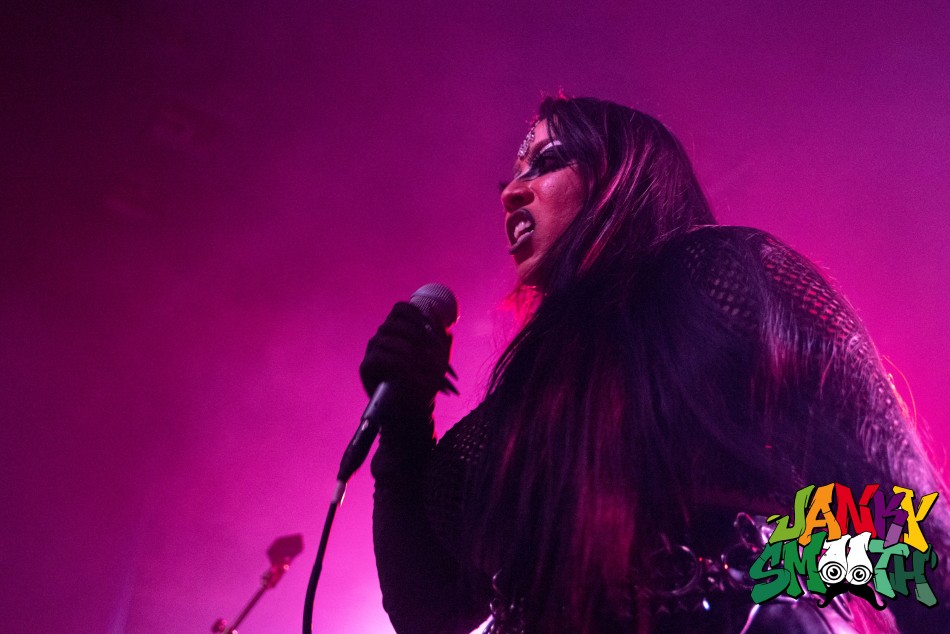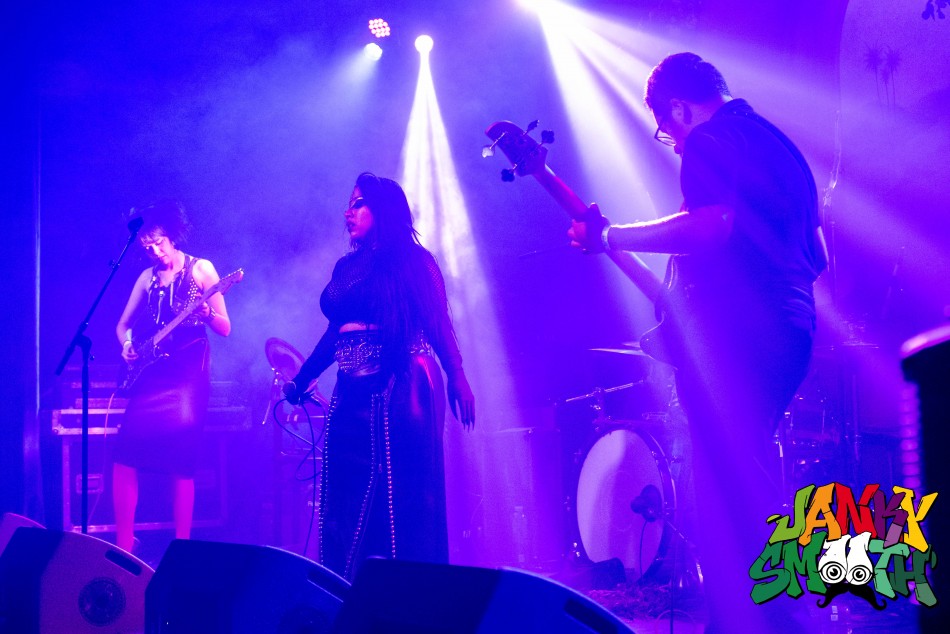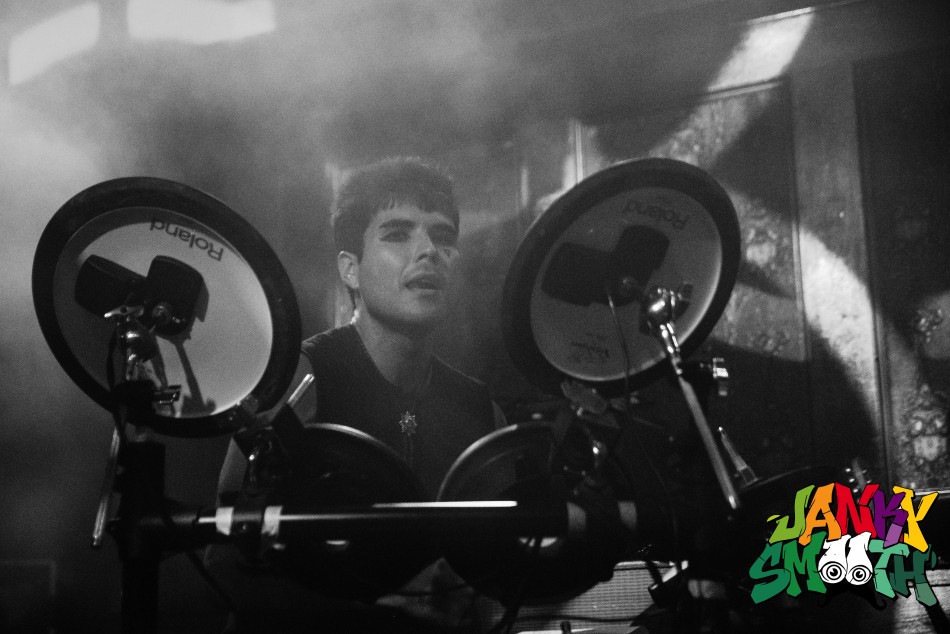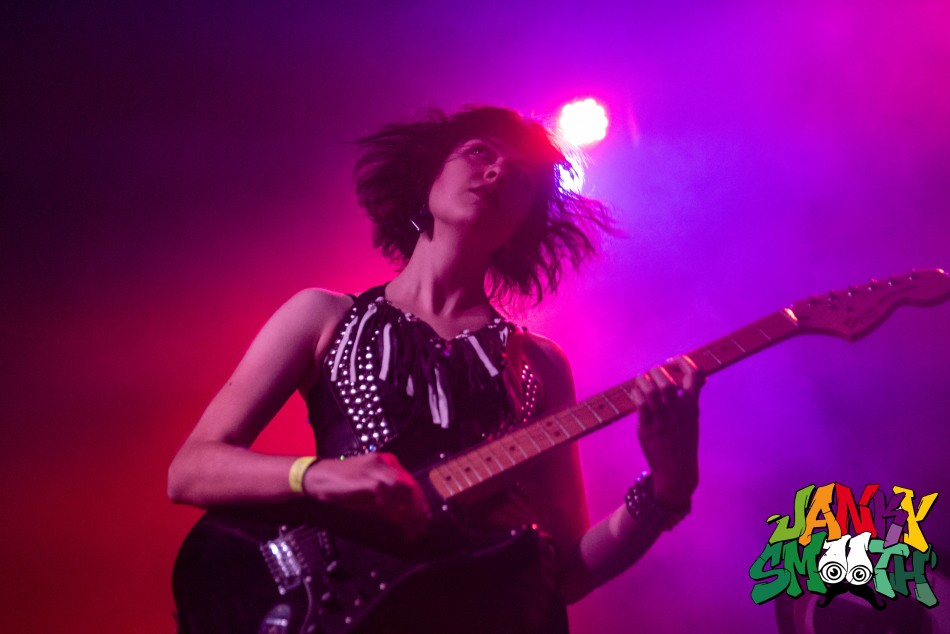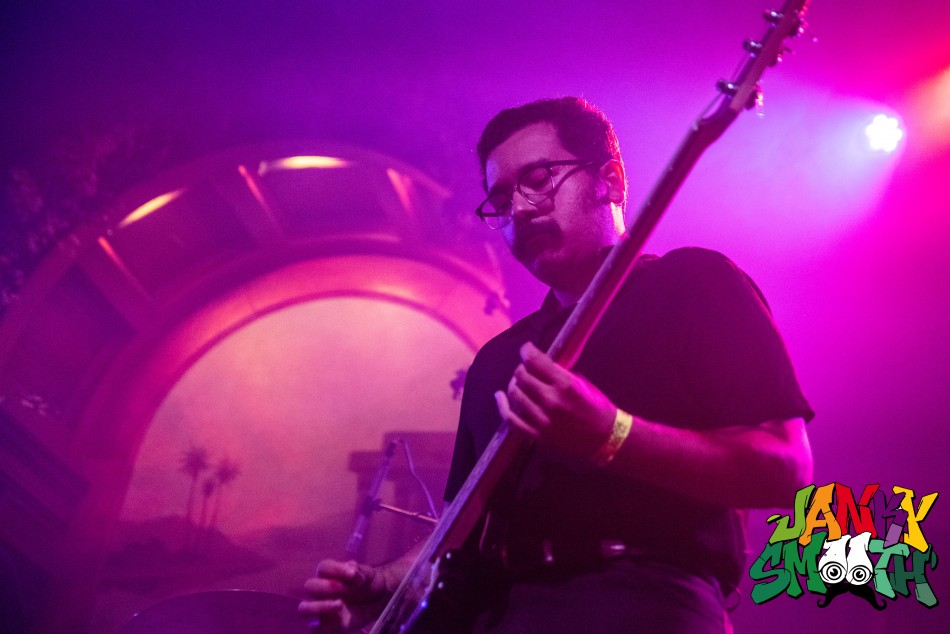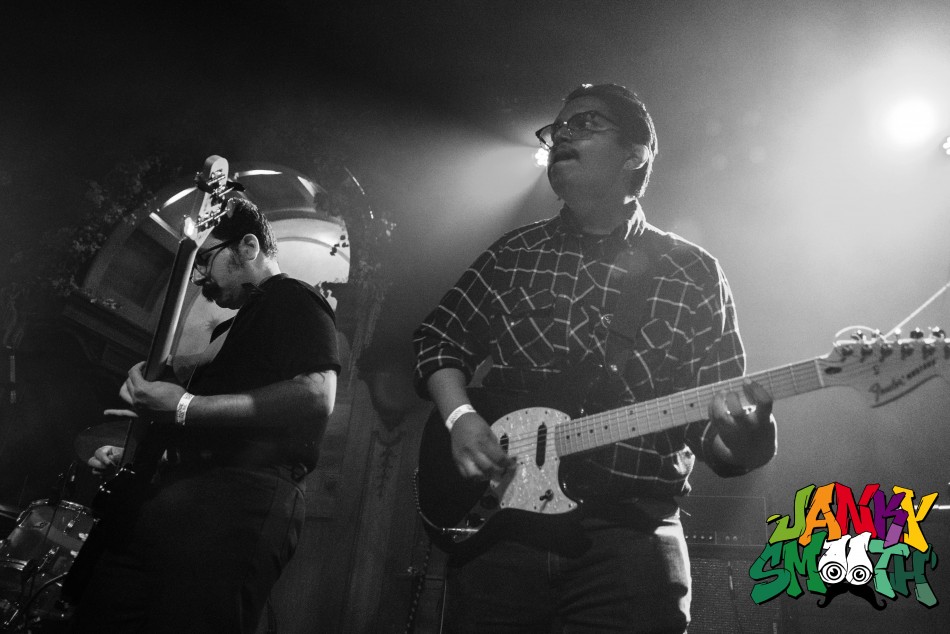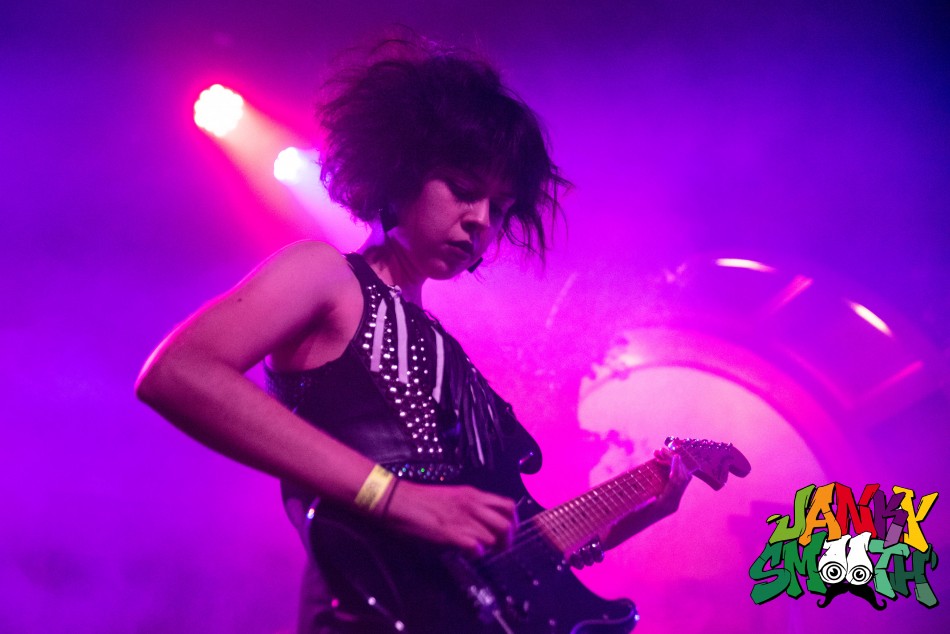 King Woman live is pure talent and natural genius with no gimmicks or frills. The content around King Woman's Celestial Blues offers a much more visually nuanced, new, mysterious and striking presentation of this artist. Just looking at the brilliant album cover shot but Nedda Afsari, I became very intrigued. Part of me was hoping there would be some kind of visual evolution to her show where I could see her cover come to life but perhaps that's a bit much to ask, for now that being, which can be anything from Kris Esfandiari's shadow to Lucifer, must remain chained to its two dimensions.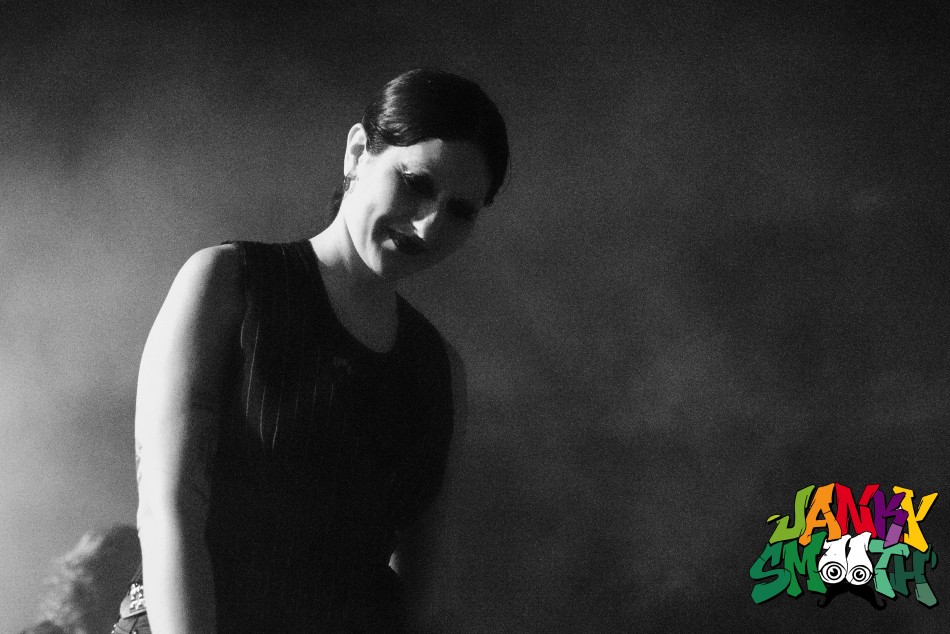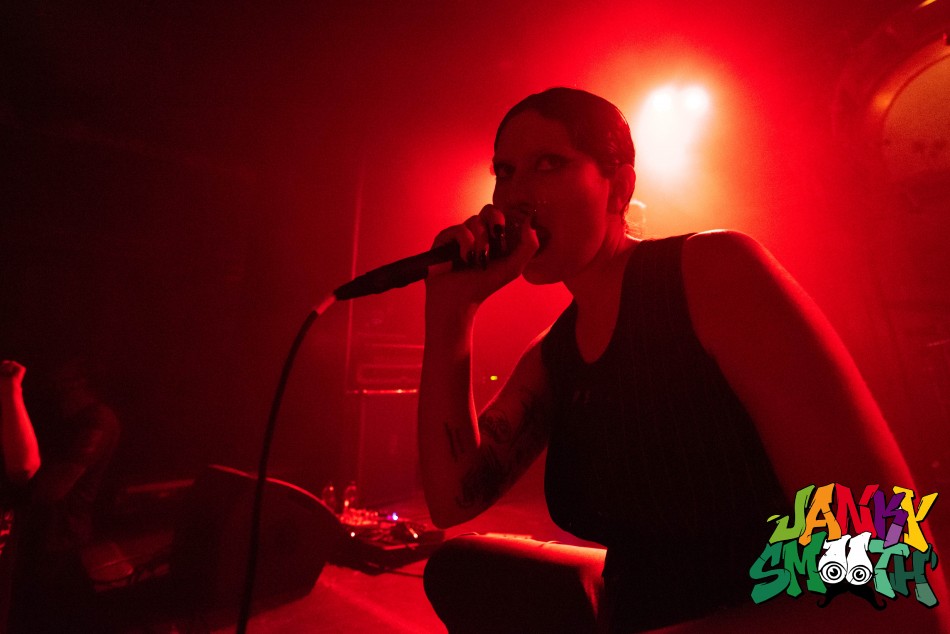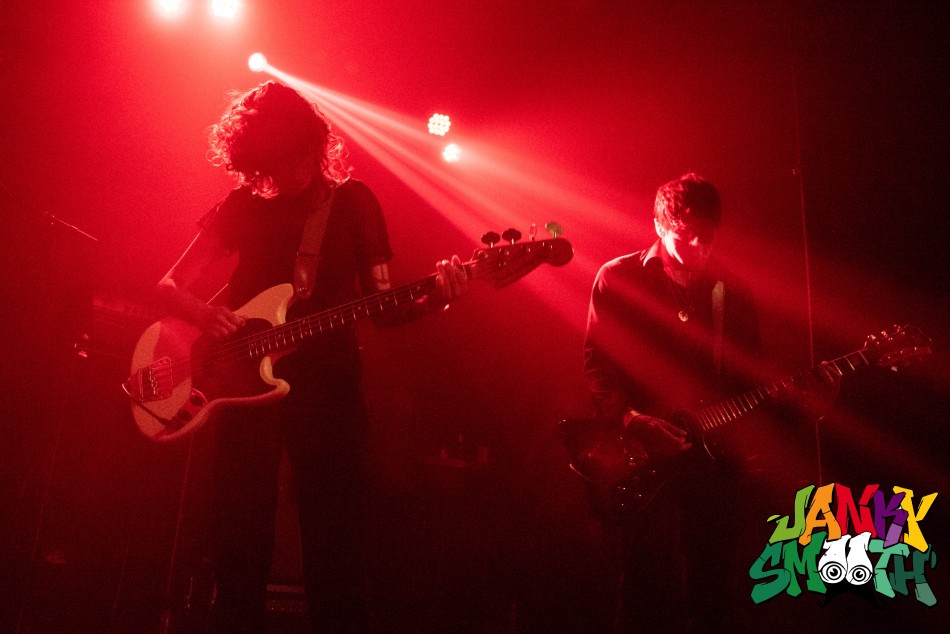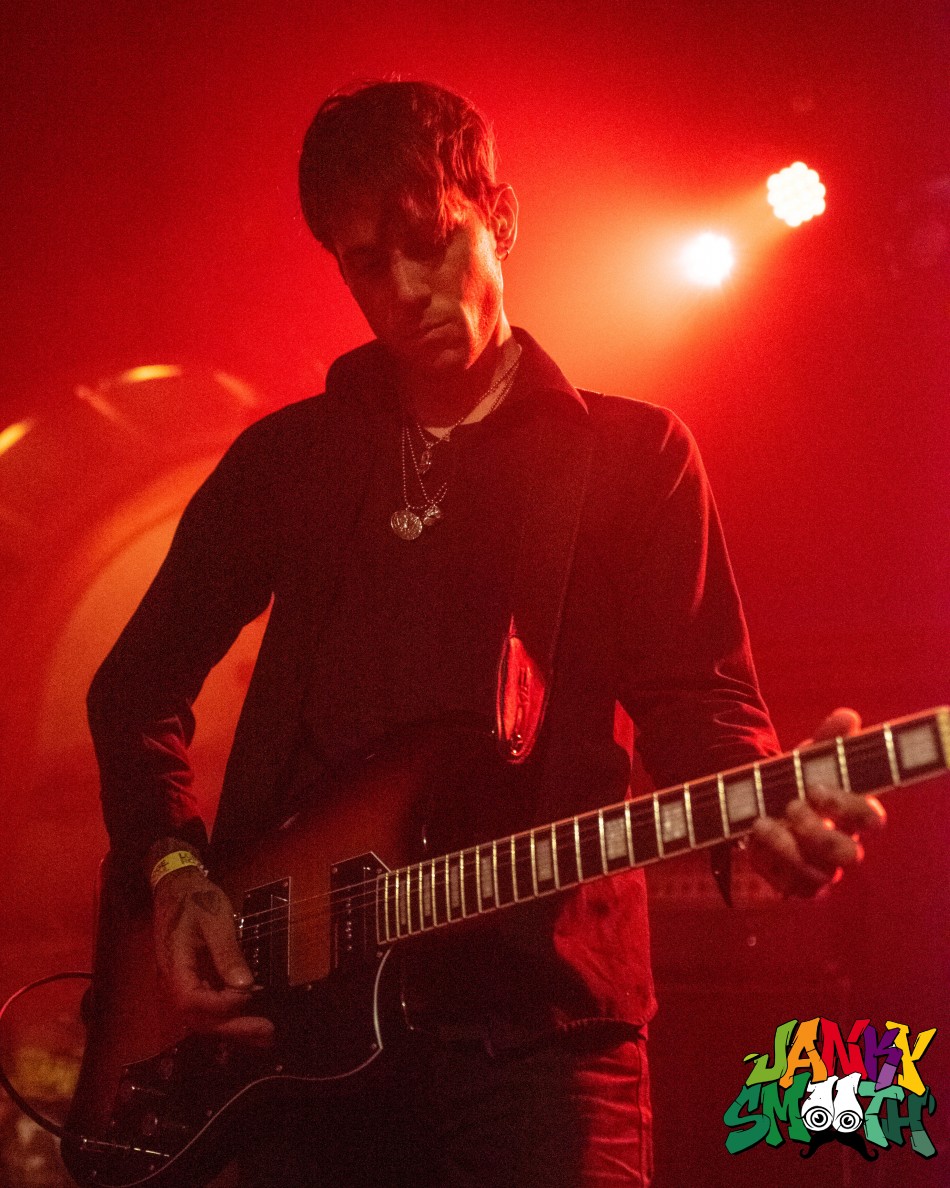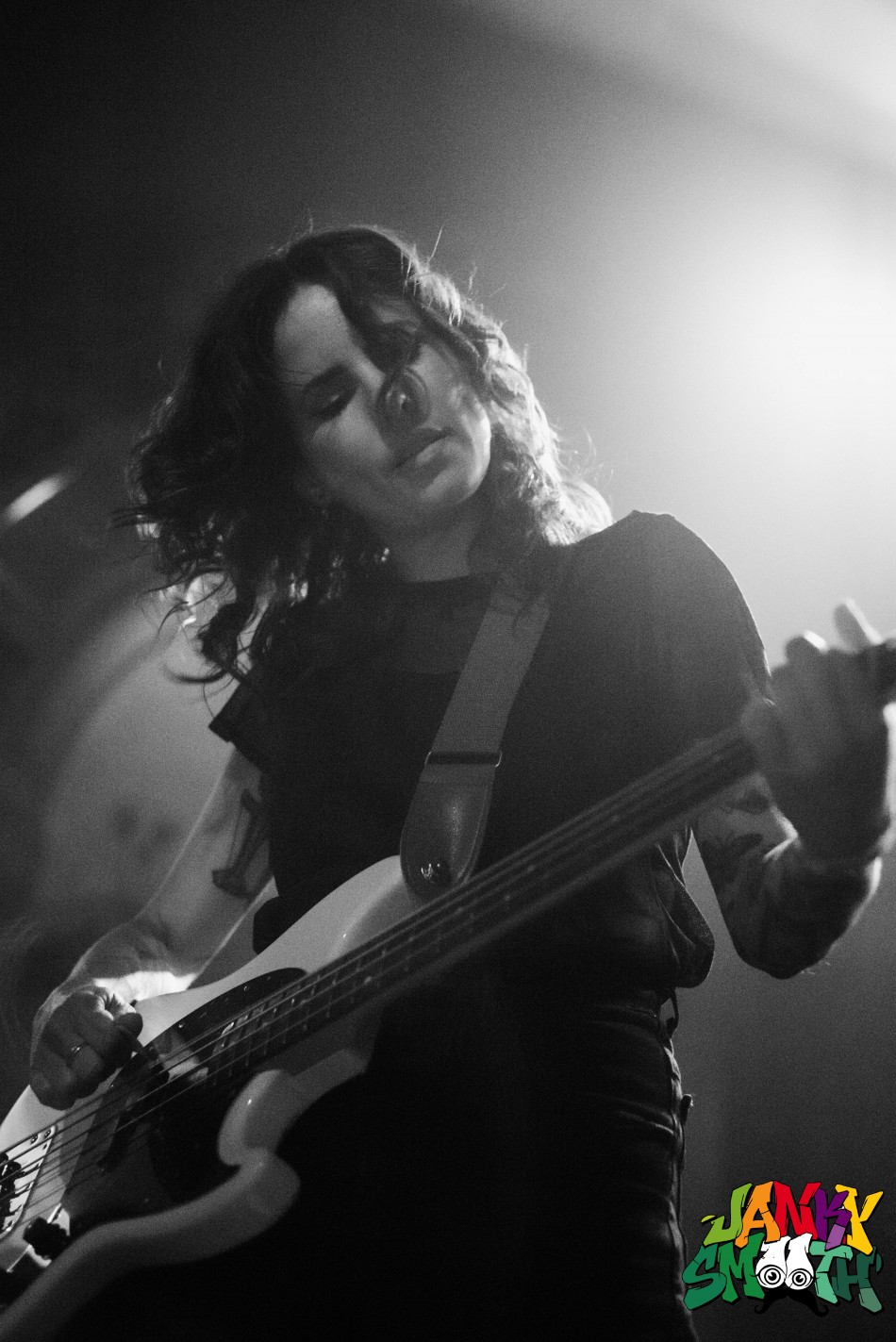 Musically, the show is tighter and more perfect, tempered by raw emotion. It's a phenomenal, powerhouse effort as a metal album but also as a work of journal and metaphor. From falling from heaven to reigning in hell, the sad tale of Lucifer acts as a vehicle for the band to explore personal and artistic transformation. This could mean spreading your wings as a complete misfit, burning bibles, preaching from bibles, or subverting every construct a corrupt culture tries to crown you with. It's as endless as an abyss, the depths of the doom and the interpretation of Kris' lyrics.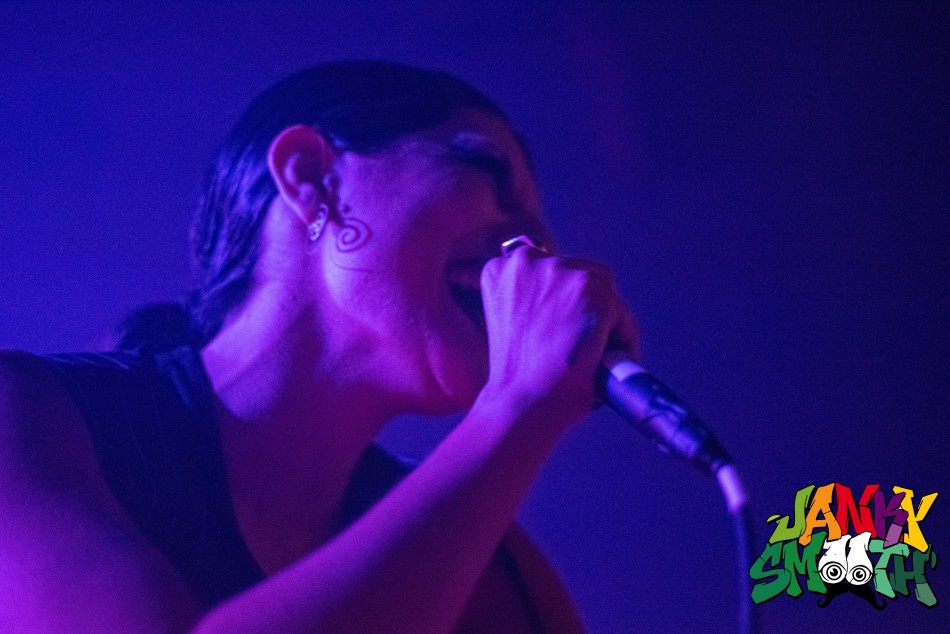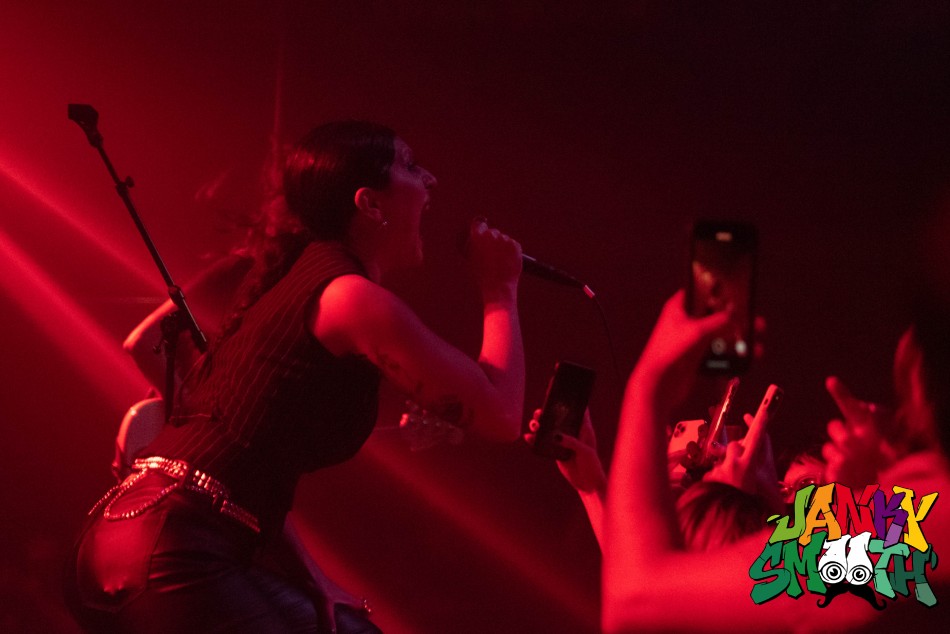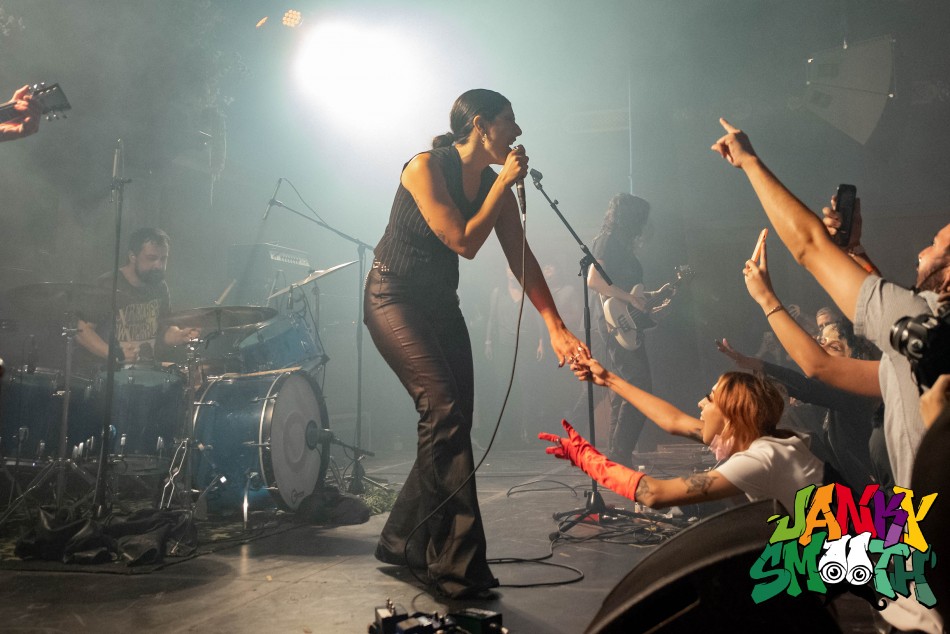 By the evening's end, every metalhead had their hunger for riffs satisfied and every poet had their bleeding heart tended to. Kris wrapped us all up in her mystery and we felt very comfortable there because in that place she is safe with us and we are safe with her.
Words by: Rebecca Cuellar
Photos by: Albert Licano