Overdose on Dance: Kelly Lee Owens at Lodge Room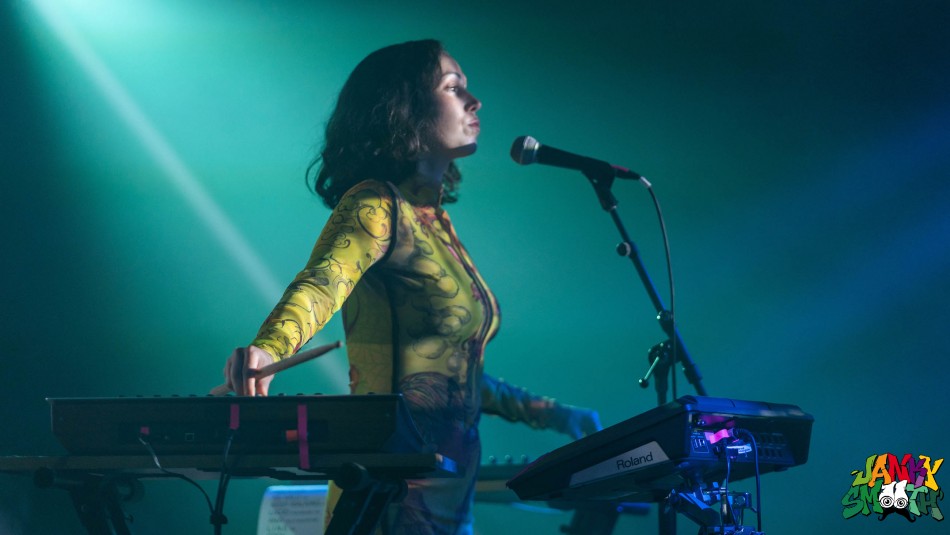 Words by: Rebecca Cuellar
Photos by: Manuel Arredondo
Listening to Kelly Lee Owens on record, I put her in this box of minimalist, electronica that borders on ambient. Yet, I got this vague sense that I was only hearing half the picture, that there's much more to KLO I could only know seeing her perform. This turned out to be true because in-concert, her music tickles every serotonin receptor in your brain to send all that joy juice shooting into every limb so you can dance with complete abandon. This is exactly the phenomenon I witnessed and took part in during her first of two sold out shows at the Lodge Room.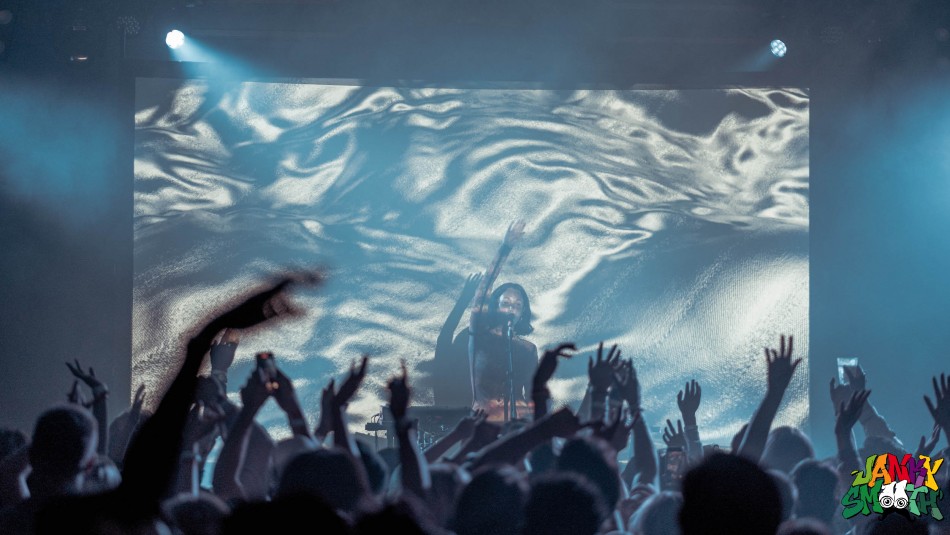 The night hosted two ambient openers to center everyone and tranquilize them enough that their third eyes could voluntarily blossom, instead of pry, open. The first of these artists was Olive Kimoto, a genius who's neon hair complements the vibrant life inside her heavenly vocals and music. The tones she summoned from the direct connection she fosters between heart and voice held within them a deep emotional range that spoke to the audience in various vague hints of love, passion, joy and reverie. This coupled with the trippiest visuals you've ever seen didn't just make this set transcendent, but unforgettable.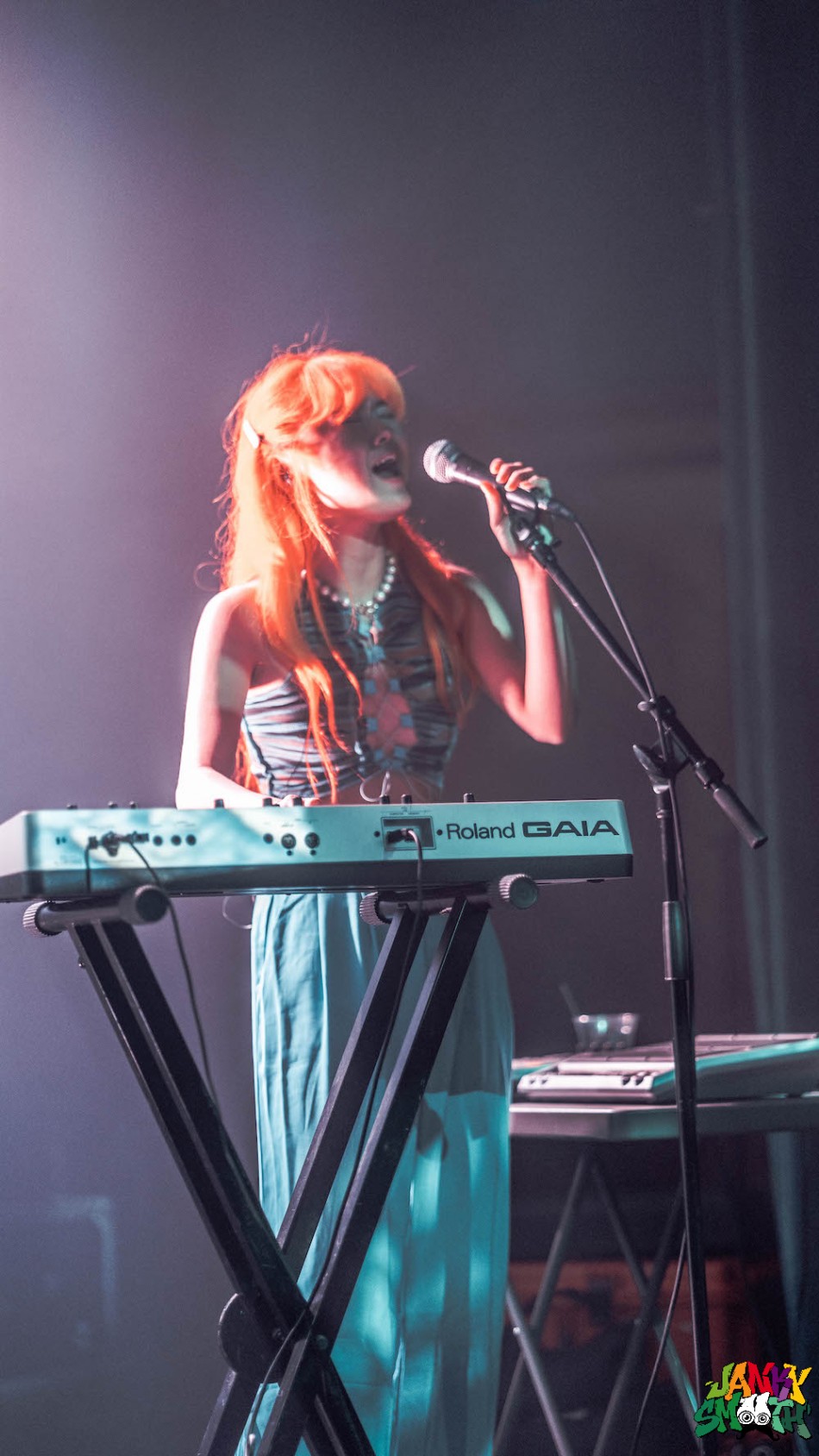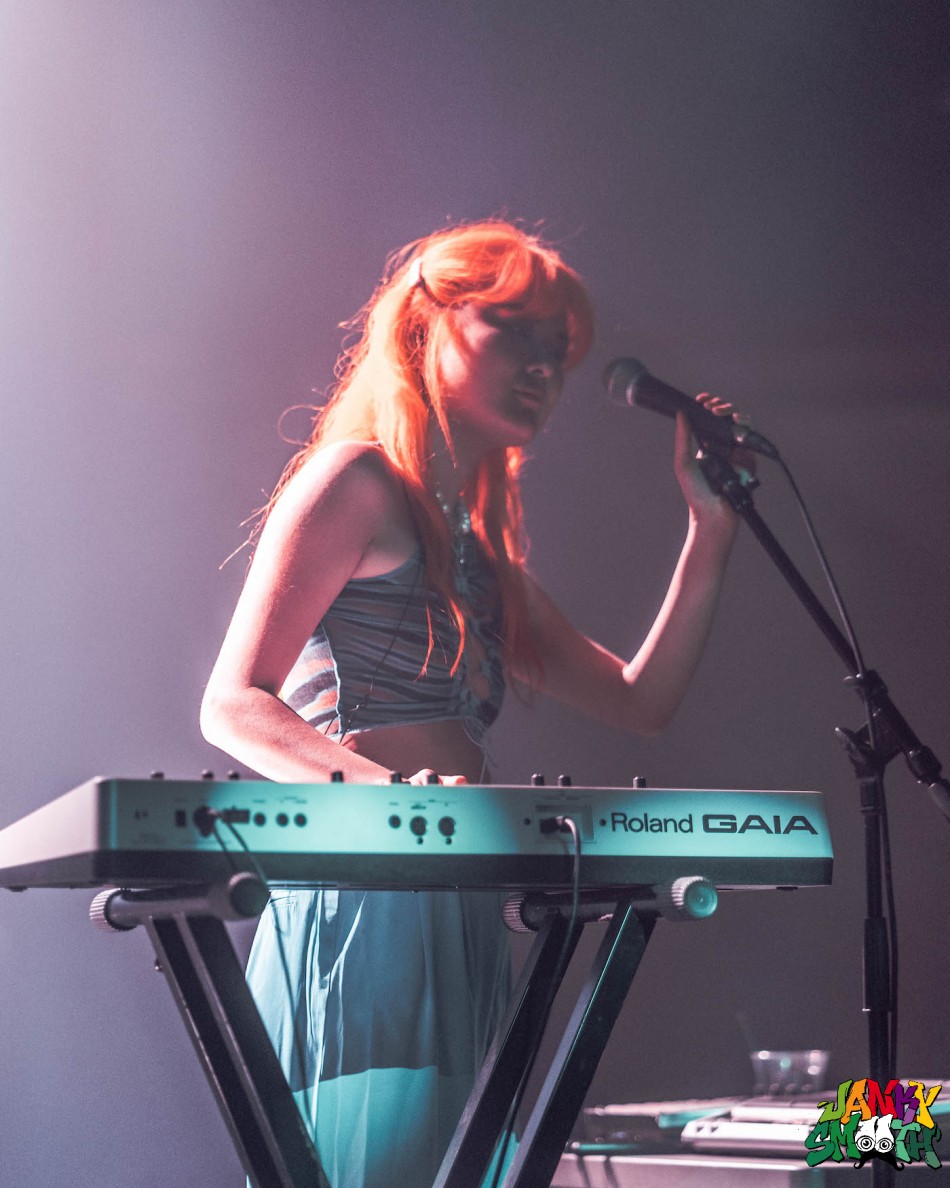 We love Body/Negative. It wasn't so long ago that they were cooped up behind the Lodge Room box office, waiting patiently for their moment to take the venue's hallowed stage. I imagine it seemed like some elusive dream at times, especially amidst the pandemic but through hard work, faith and patience, Andy realized that dream and got to open for KLO. They came on stage with a dress that was just as beautiful as it was dangerous. The serpents and thorns that adorned their body and the crown of silver rays that sat upon their head, gave them the vibe of being some kind of deity. The visual had some Godly logic to it, that threat and beauty could harmonize so soundly in one being. The music and vocals married together and made the hairs on our necks stand up, tickling our nerve endings with deeply emotional sonic landscapes. Who needs lyrics when your voice can do that? The sound was so thick and encapsulating that you could enter its realm and be stripped of this mortal form to see each person beside you as the spark of light they are underneath it all. Polishing off their set with a cover of This Mortal Coil's "Song of the Siren", you never knew there was more emotion to dig up from that song that previous artists missed.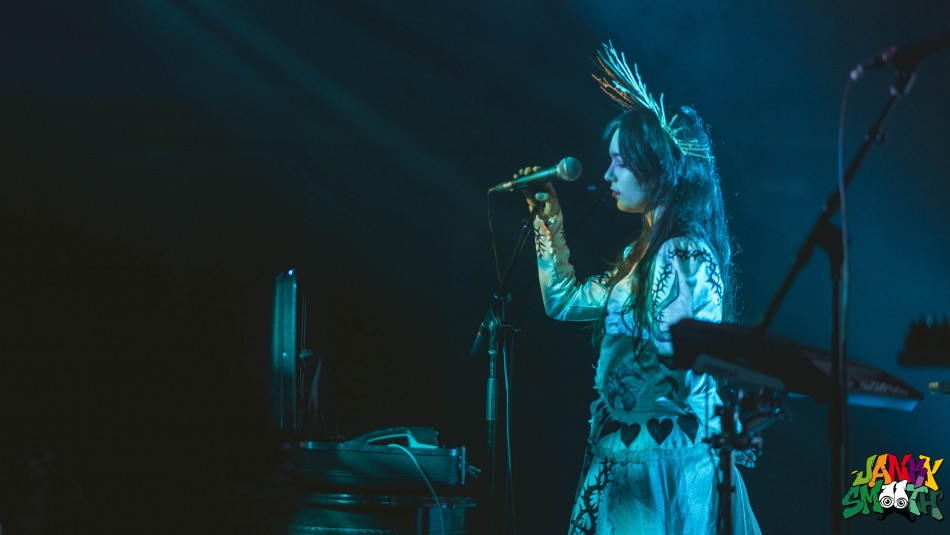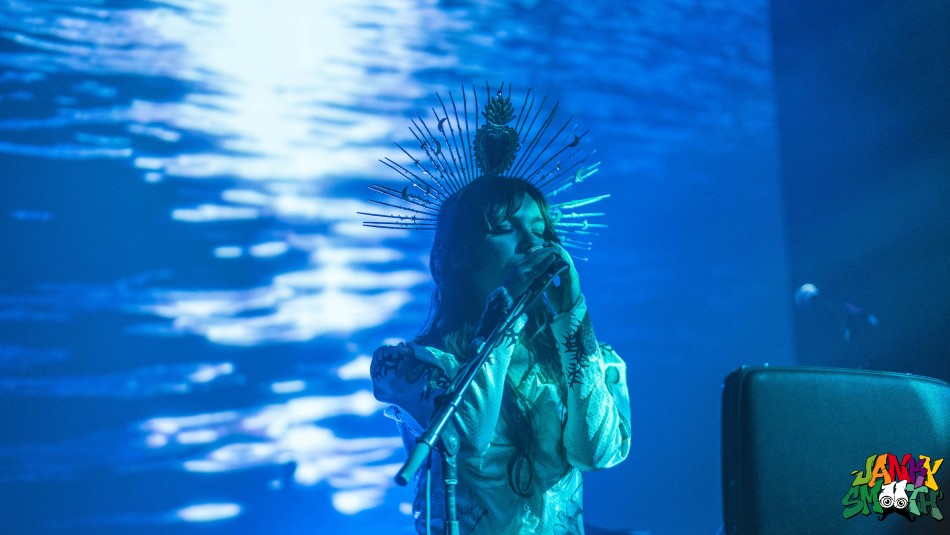 The projector began with the most minimalist images of white and black circles to usher in a hooded KLO before she proceeded to turn a classical composition into an electronic banger that rang the alarm to let everyone know the Lodge Room was about to pop off so completely that every molecule in the damn house was going to shake. Once she got into her groove, KLO dribbled between slow churning moody songs that bordered on religious experience to dance music that could not for a single moment be denied. The body had to do what the body had to do–dance like it was nobody's business. The set featured moments that defied logic and physical law, summoning the ghost in her machines to make sounds you've never heard at other electronic shows.
If there was a larger thesis to my experience with KLO, it's that there is much more to her than meets the eye and ear. I knew just listening to her songs on Spotify that there was much I could never know until I saw her live. The live manifestation of this was something no speakers could ever fully capture. It's just as much the feeling she fills the air with as the songs she brings to life.