Sane Clown Posse: ICP's Album Release at the Regent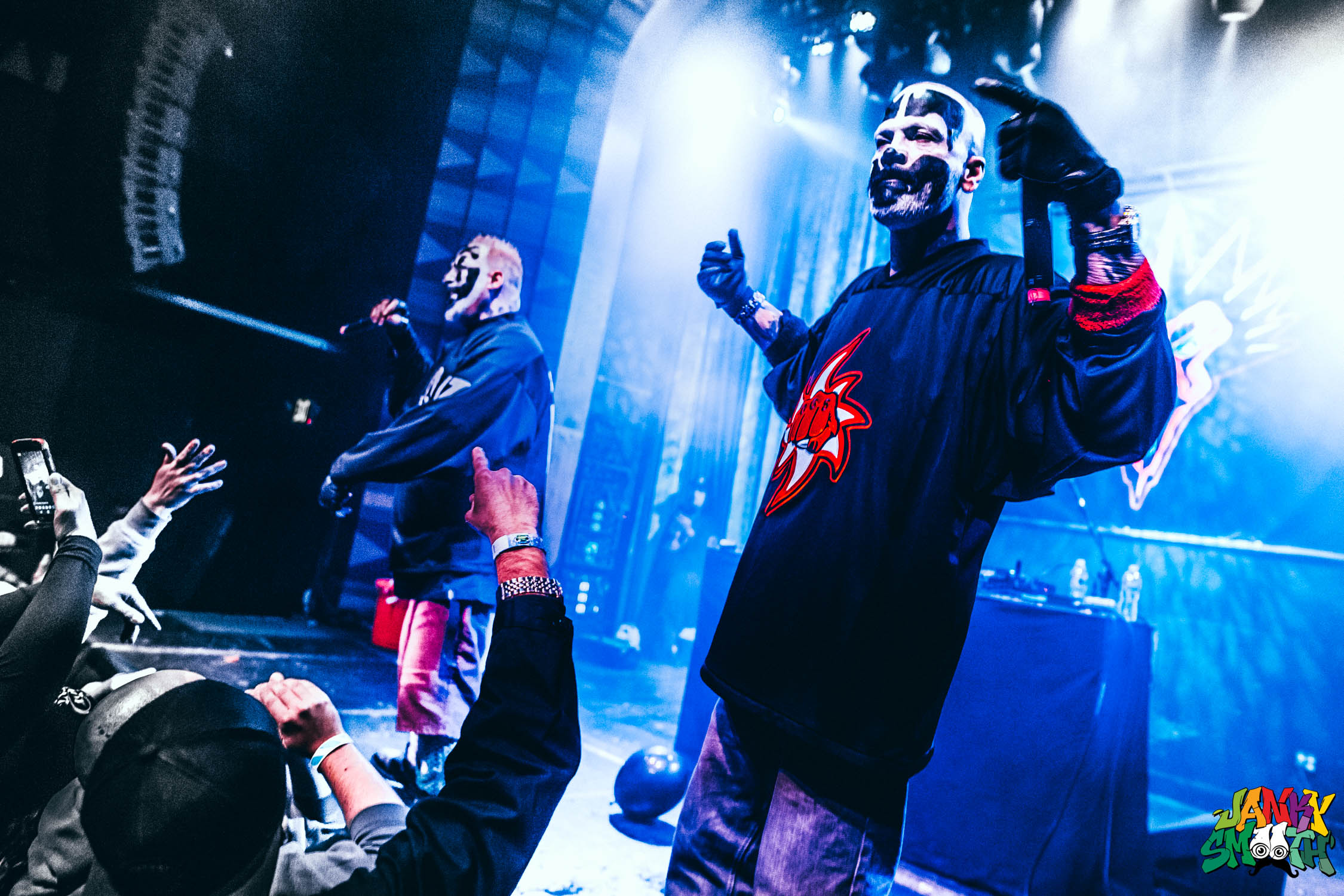 The Regent Theater in Downtown LA was recently graced by the gods of Psychopathic Records themselves: Insane Clown Posse. Making an appearance as the hosts of one of their many album release events nationwide on the night Fearless Fred Fury hit shelves, the most wicked clowns took the stage to show some love to the often neglected west coast legion of Juggalos.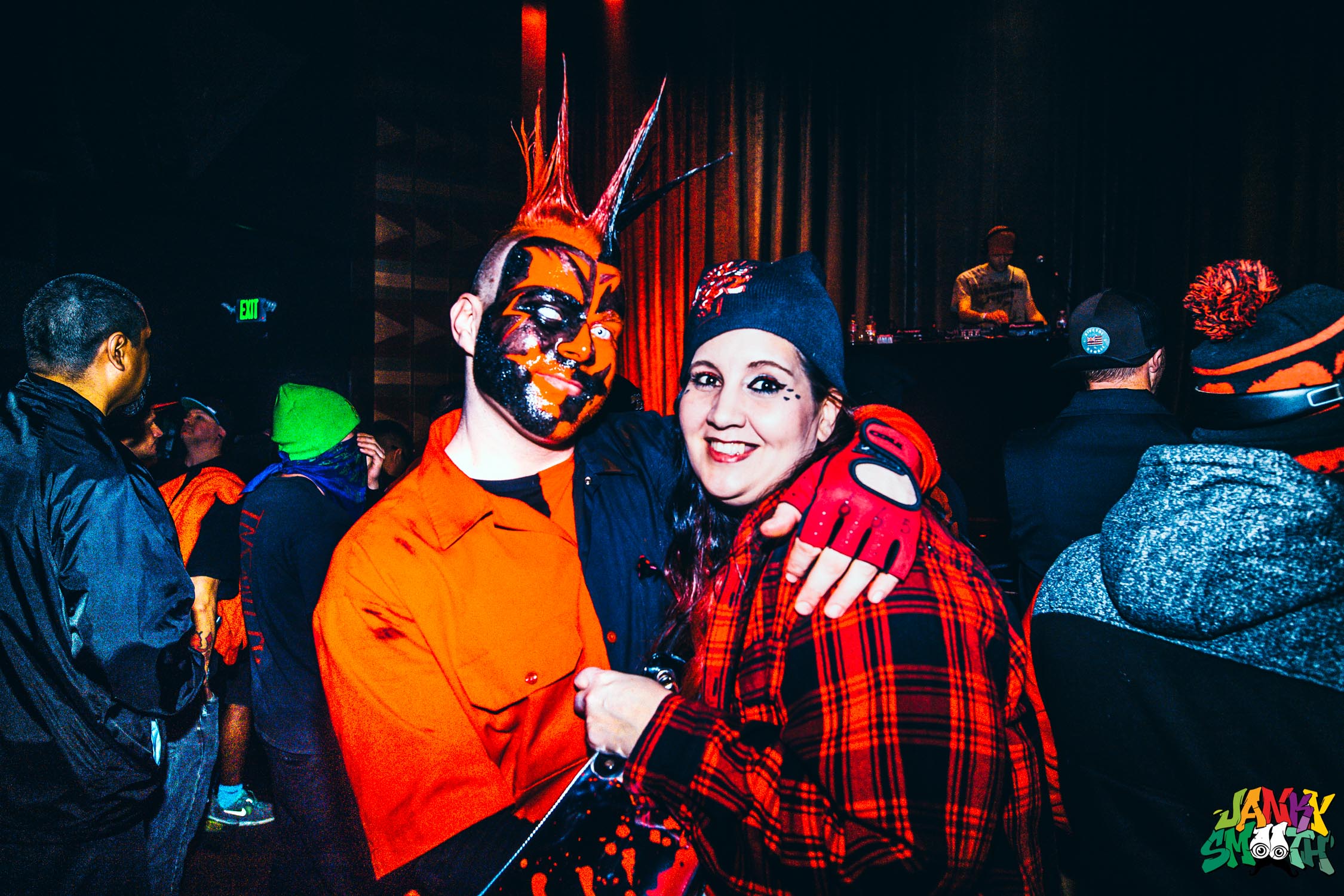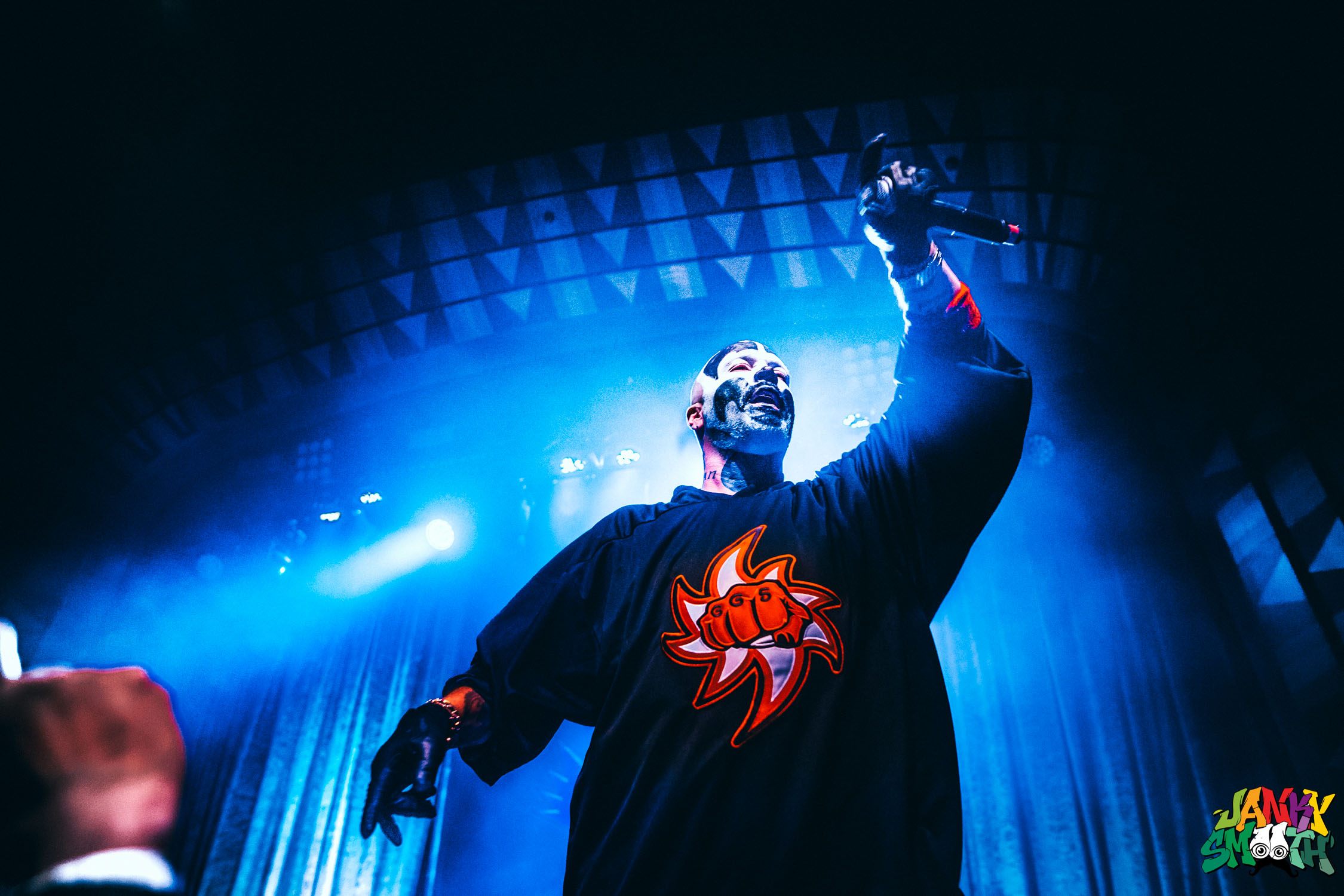 Of the many performances from various regional acts the most striking was theatrical industrial/synth duo Luna 13 who equally enchanted and bored the audience to tears. The edgy theatrical elements quickly wore themselves thin and all that was left was a series of monotone tracks that fell somewhere between Author and Punisher, Otep, and the clearance bin at Hot Topic. This was definitely not the show/audience for this band, but even if it were somewhere else a striptease isn't a substitution for inventive or soulful music in any situation.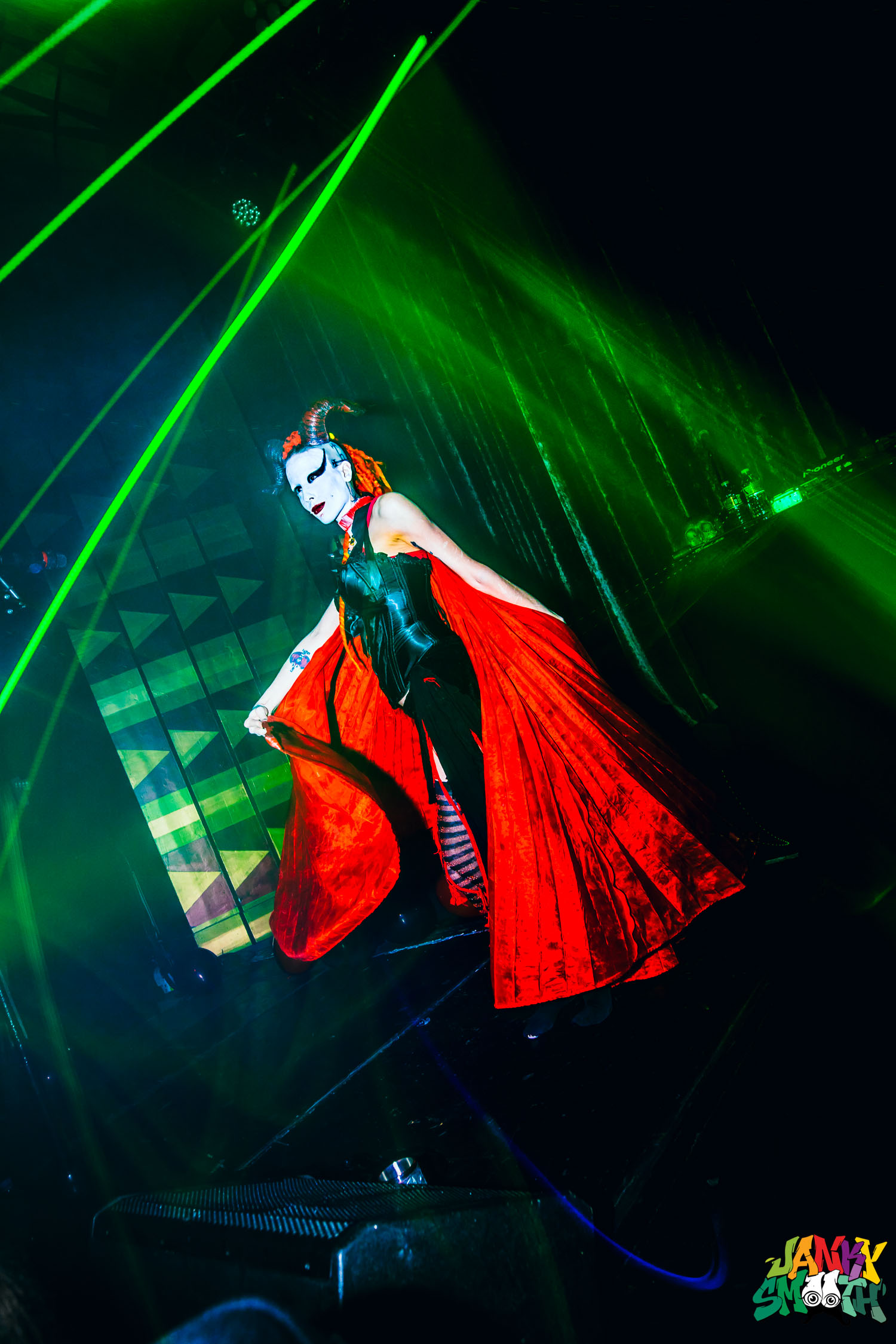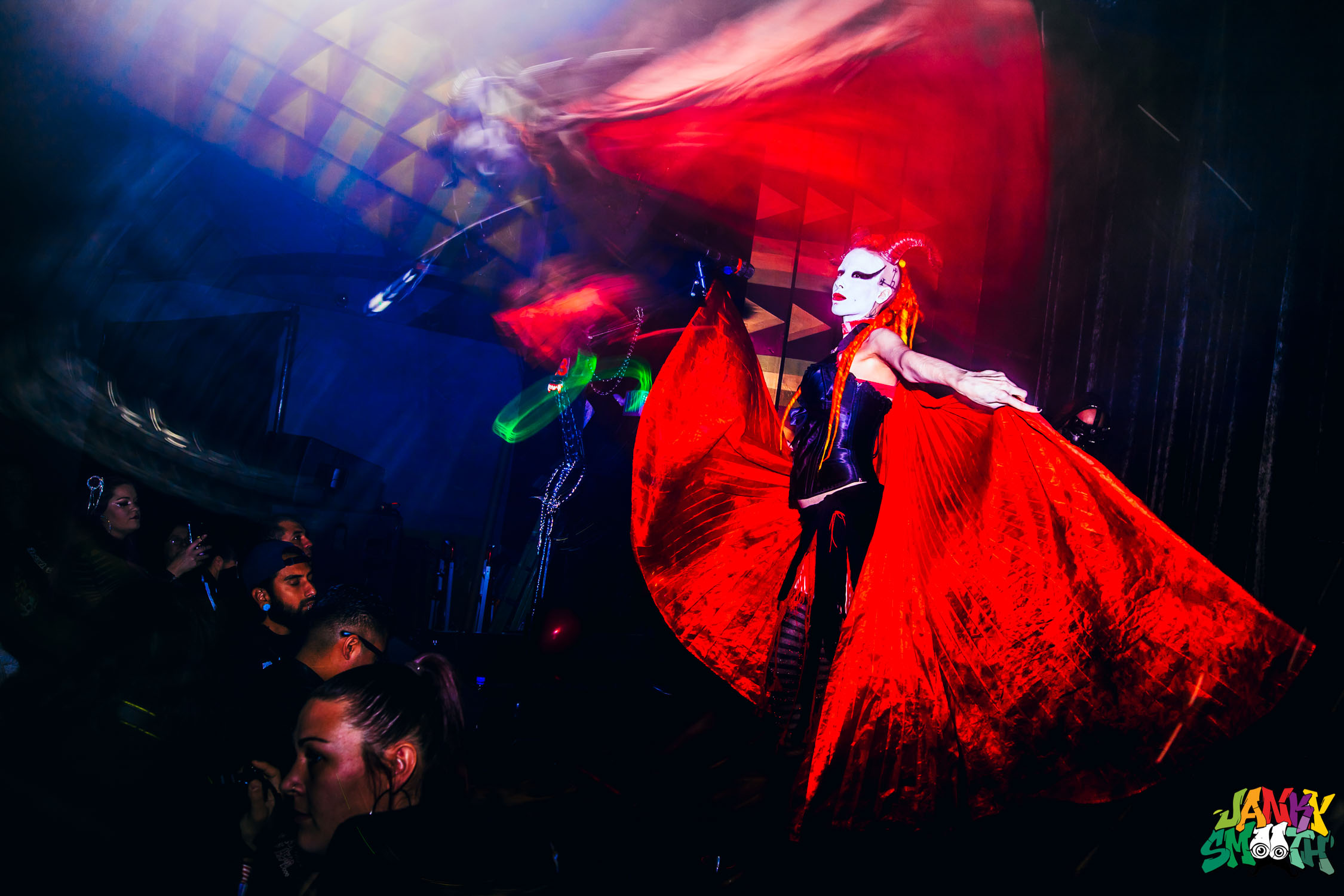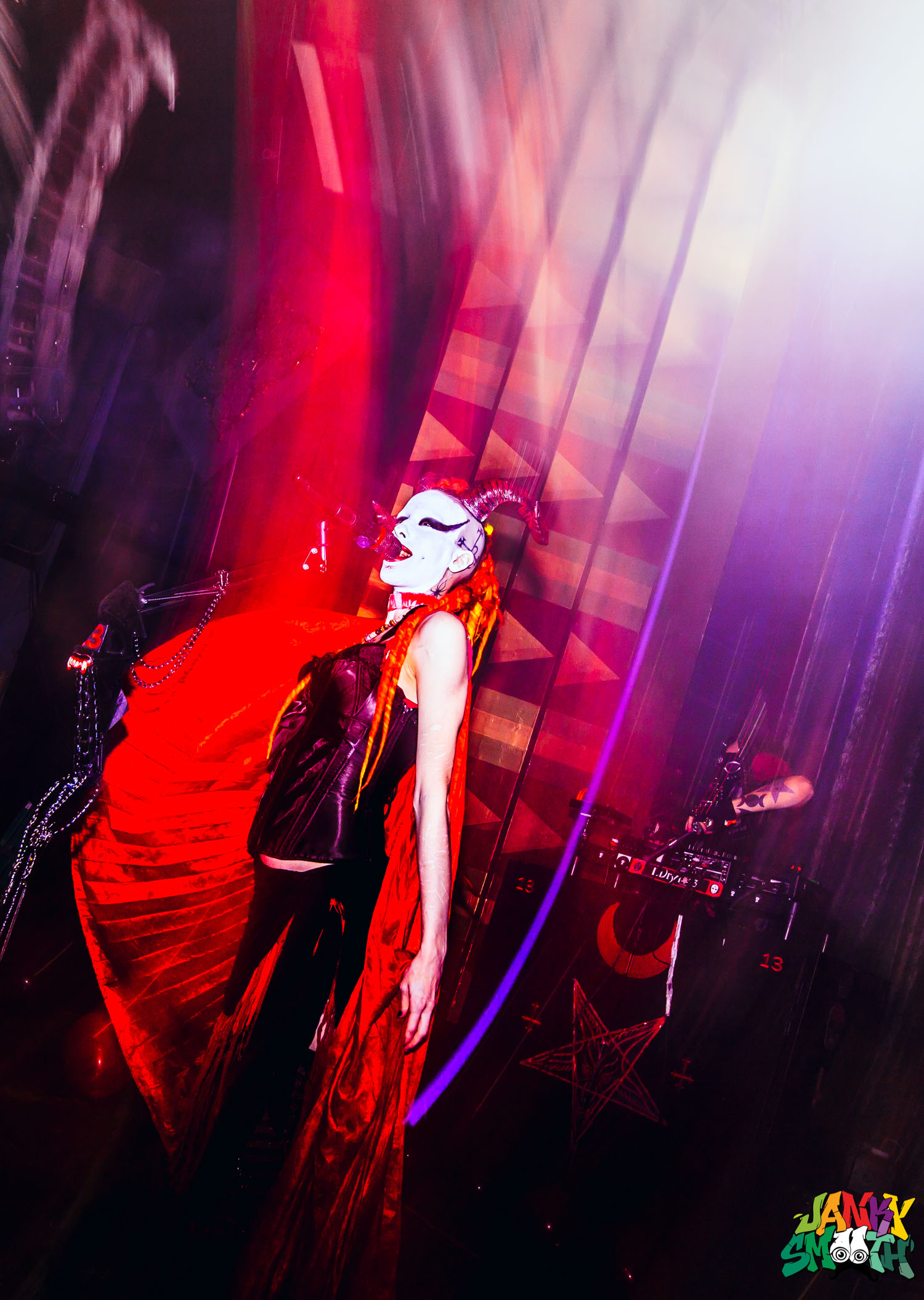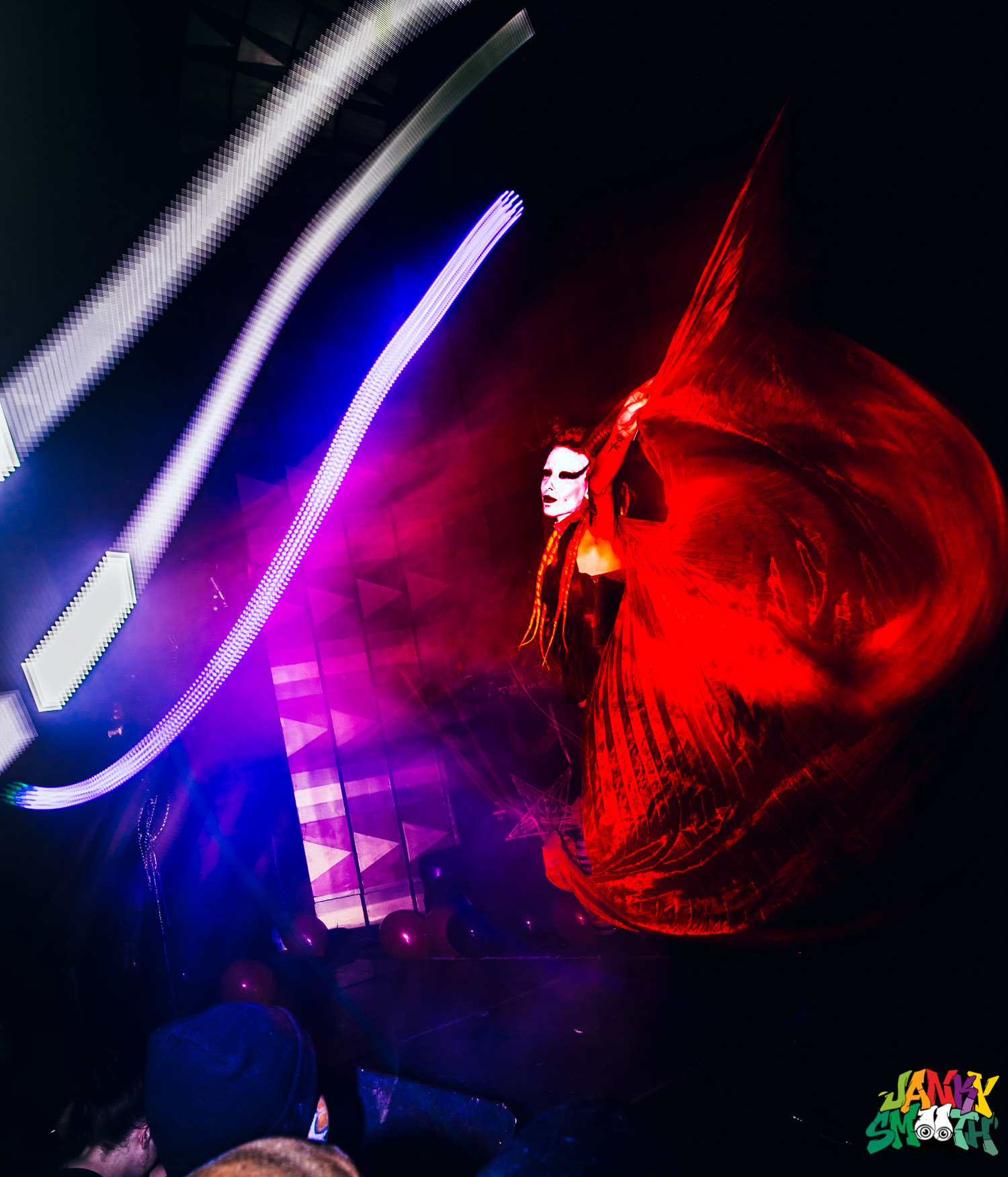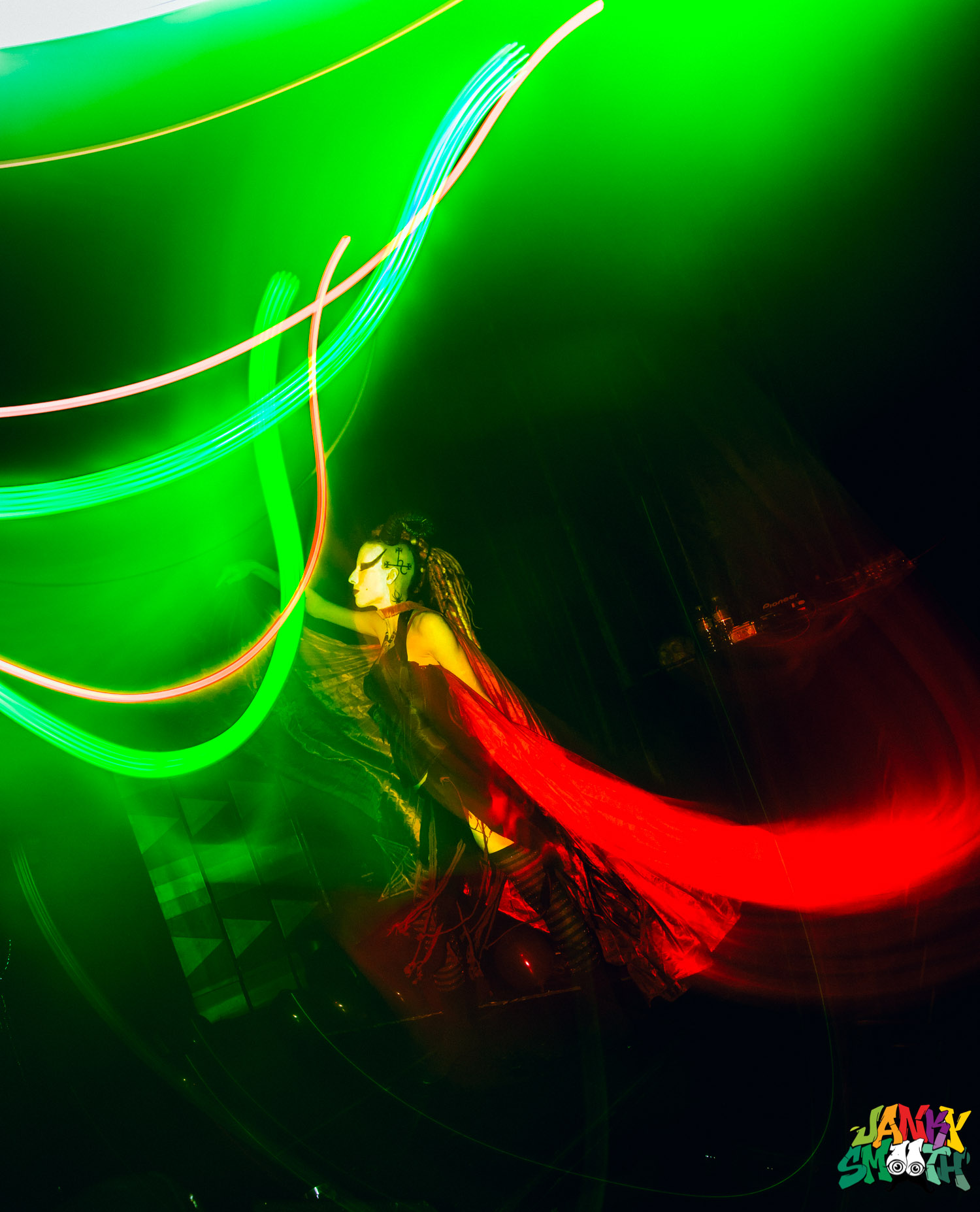 With the last minute announcement of the one off show and minimal promotion, most fans weren't even sure if ICP were actually performing or just showing up to pull a move similar to their younger counterparts by standing around to "party" while their music played over the PA. Eager to witness the Faygo Apocalypse, I approached one of the security staff members and asked if he knew if we would be blessed with the midwestern nectar of the gods that evening. His response: "God, I fucking hope not. They didn't give me any heads up last time besides handing me a poncho before the show and my new Doc Martens were filled with that shit for a week." Of course he mistakenly assumed I didn't want that experience because I was carrying a camera so I just said thanks and moved along. Honestly, the thrill of shooting in that environment and how the crowd reacts to all of it is truly next level and the stage show is an integral part of this act.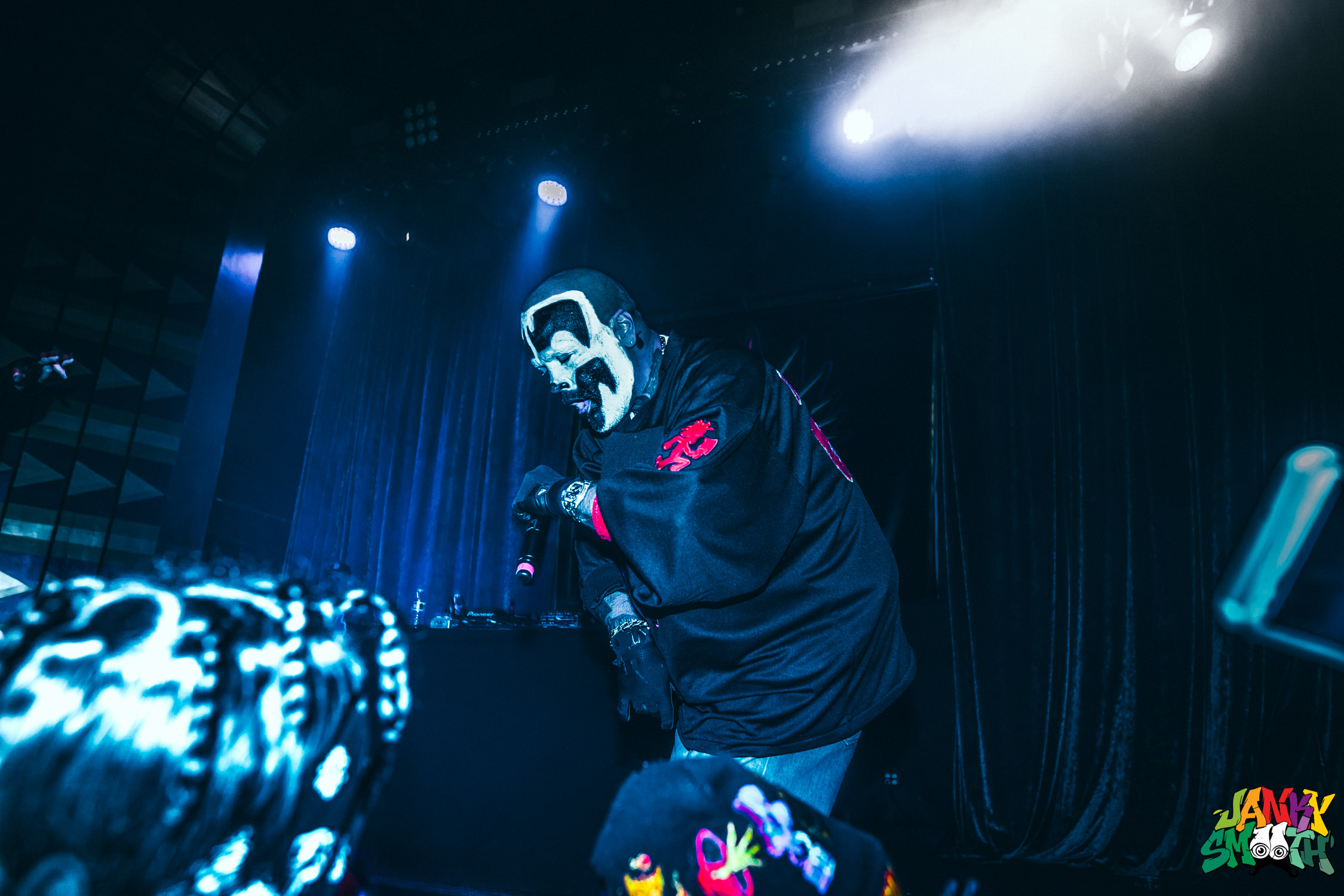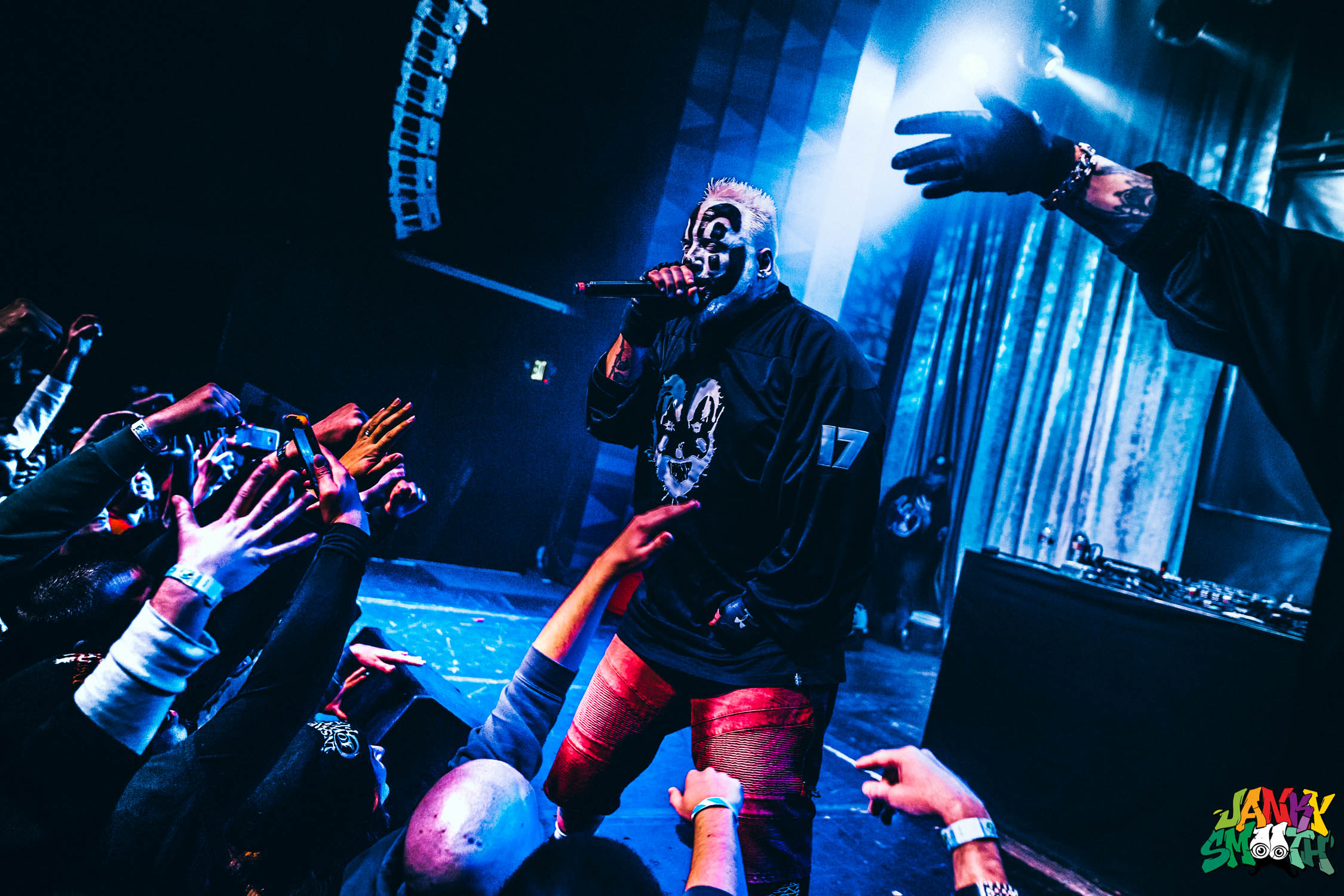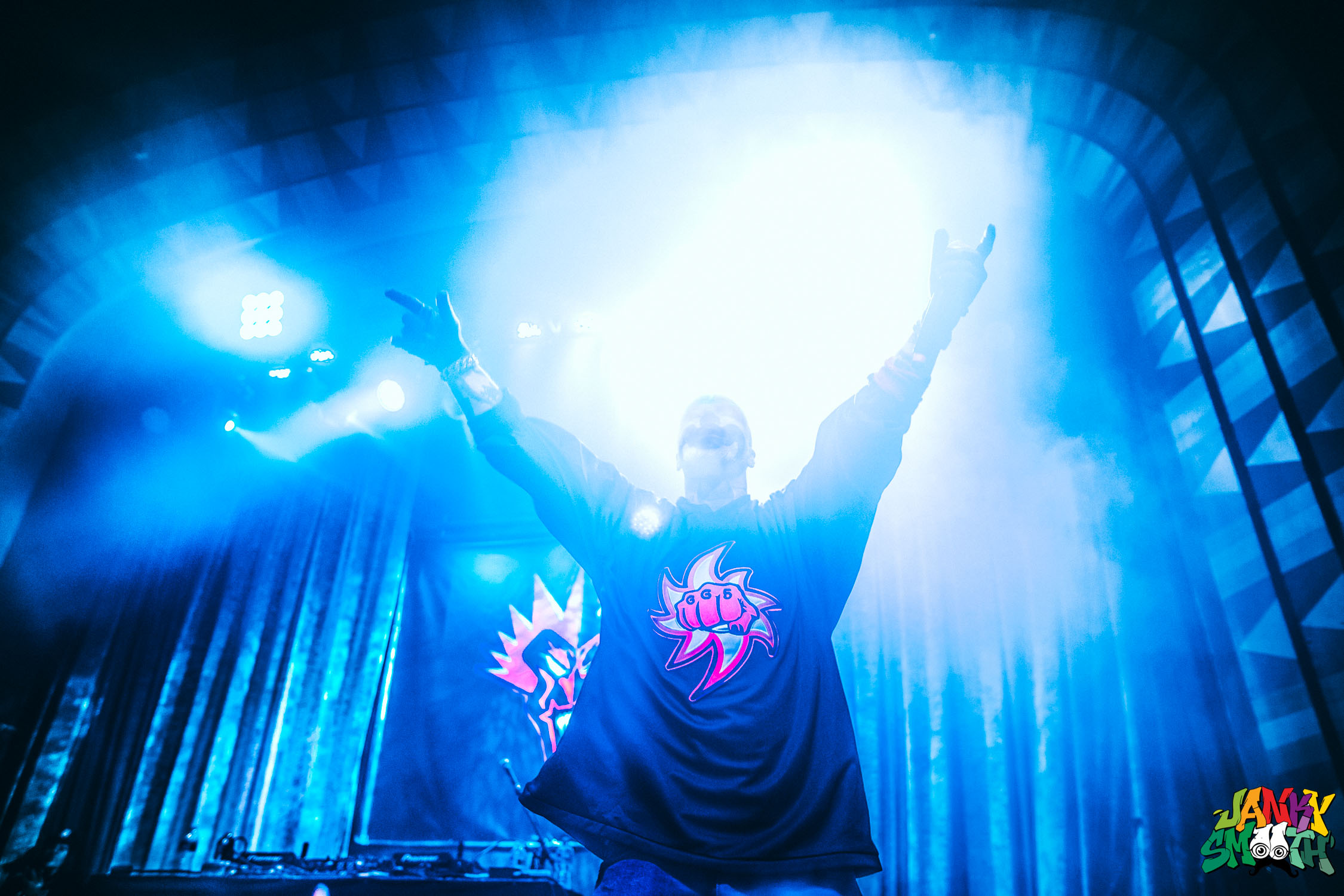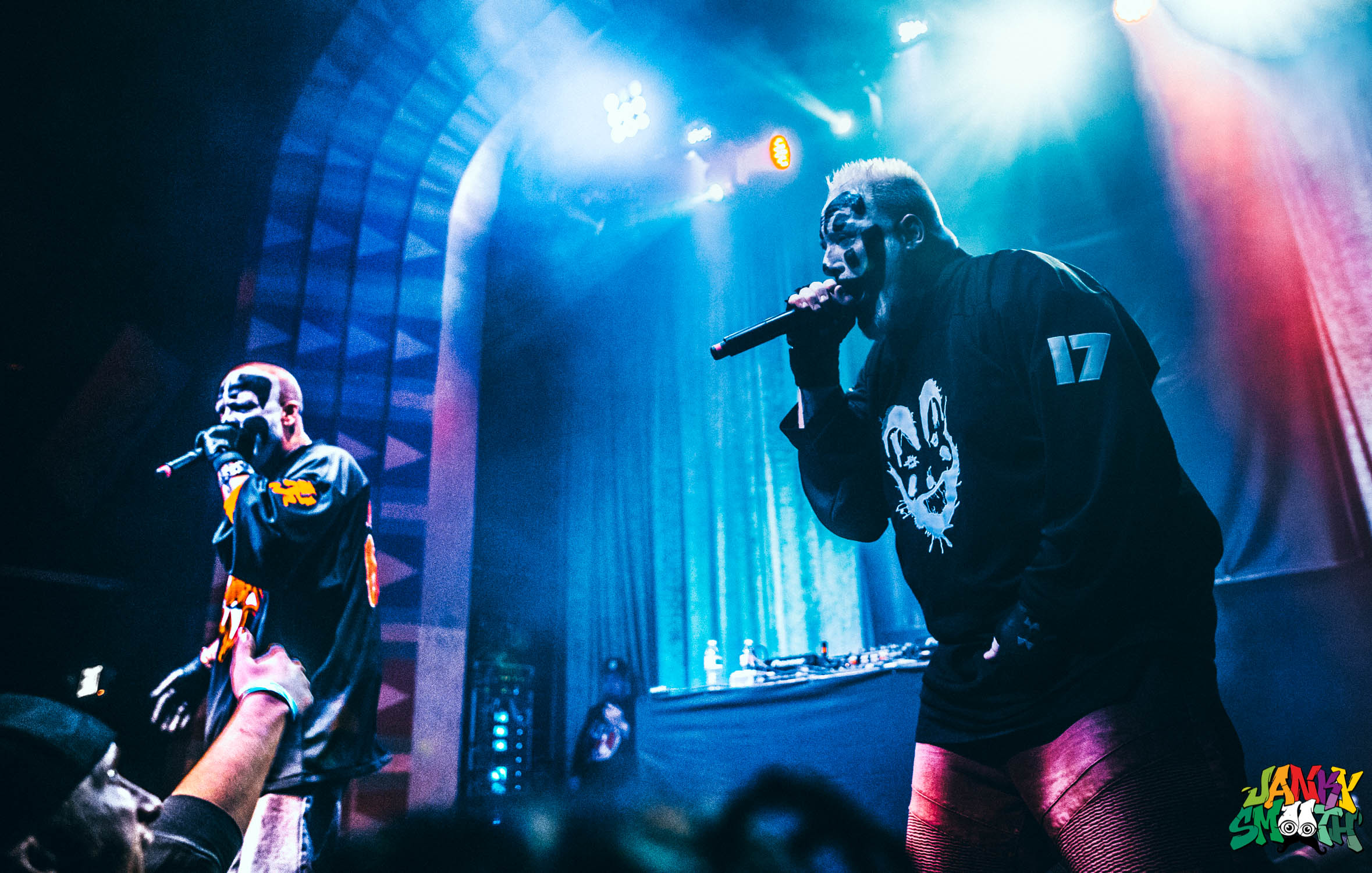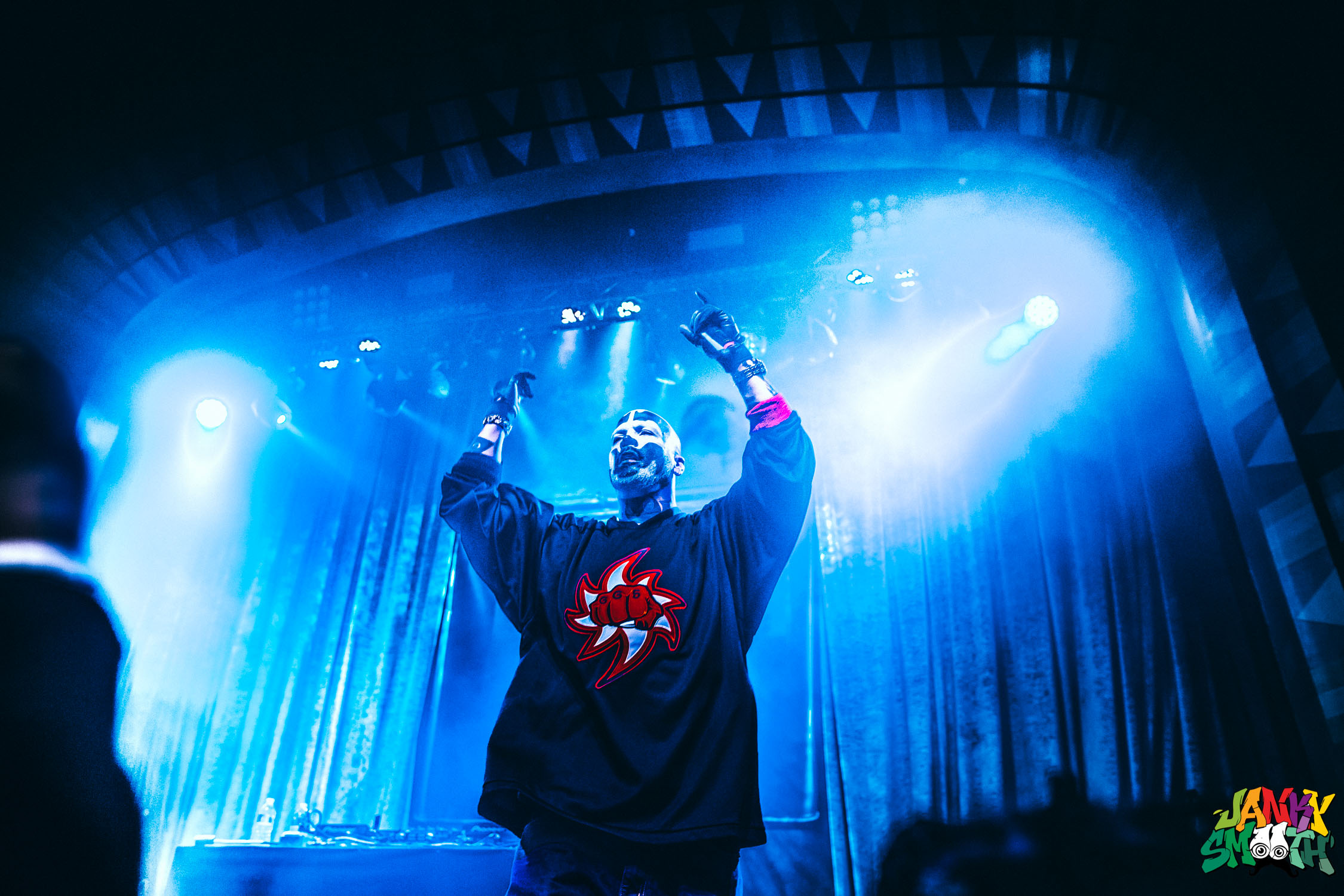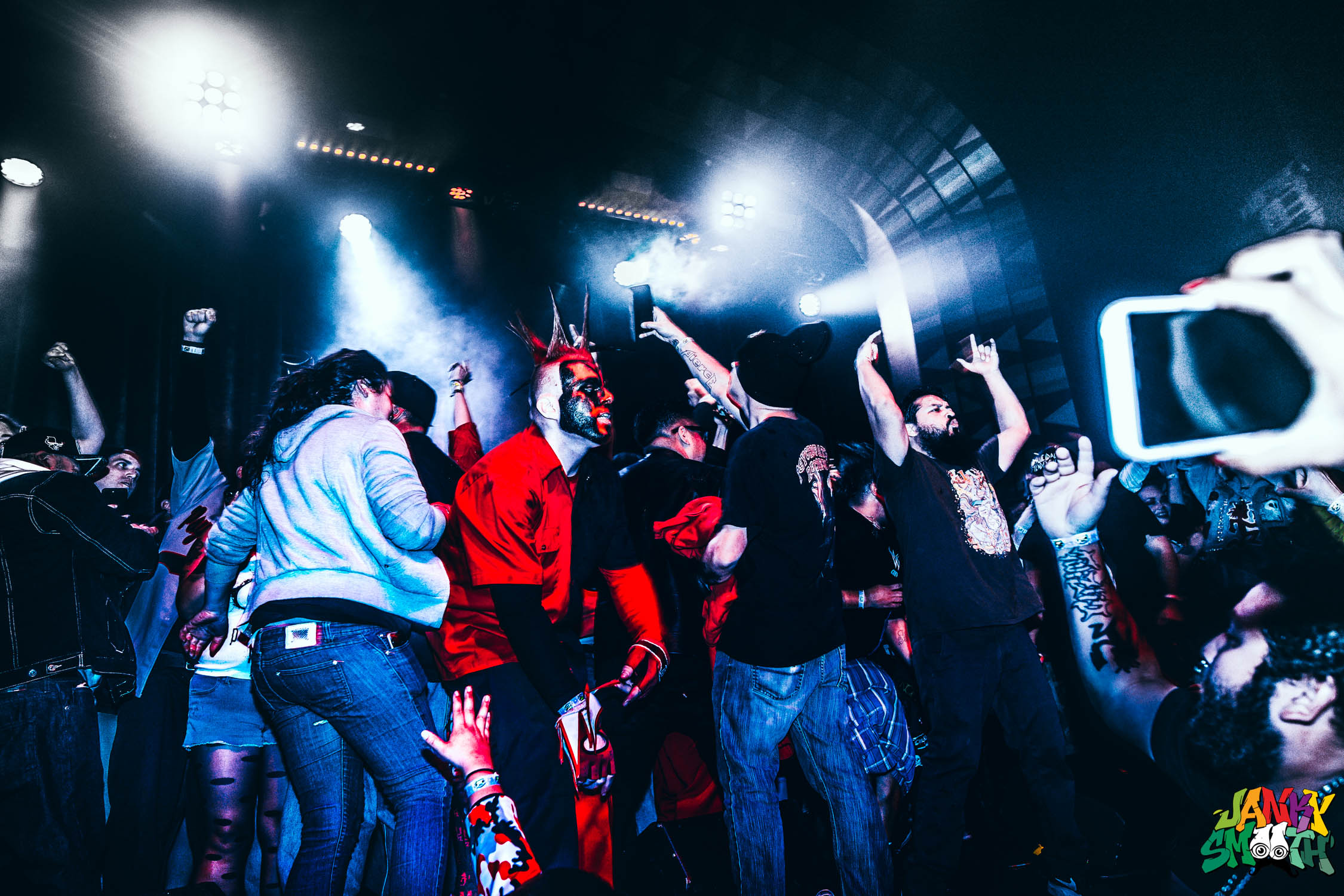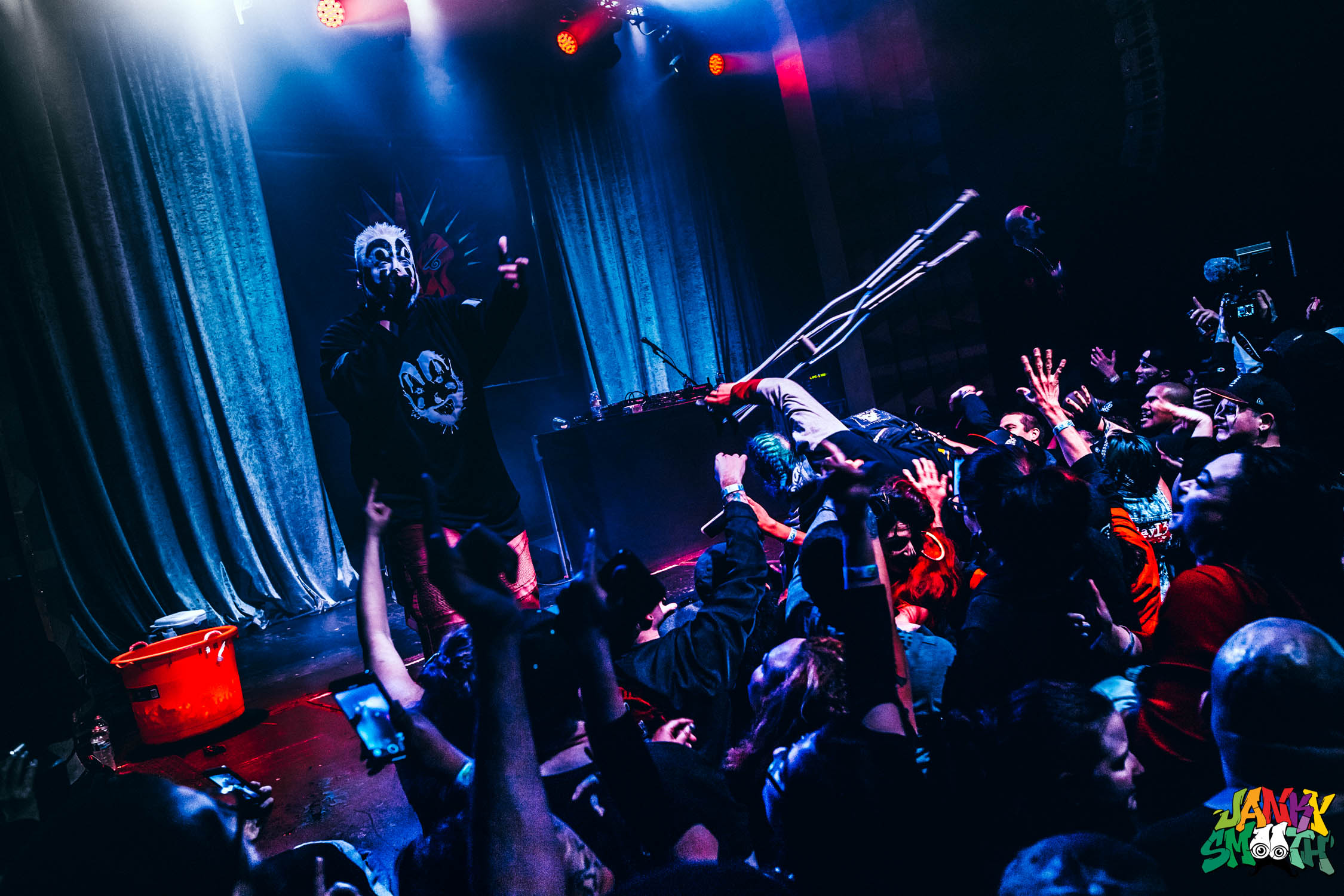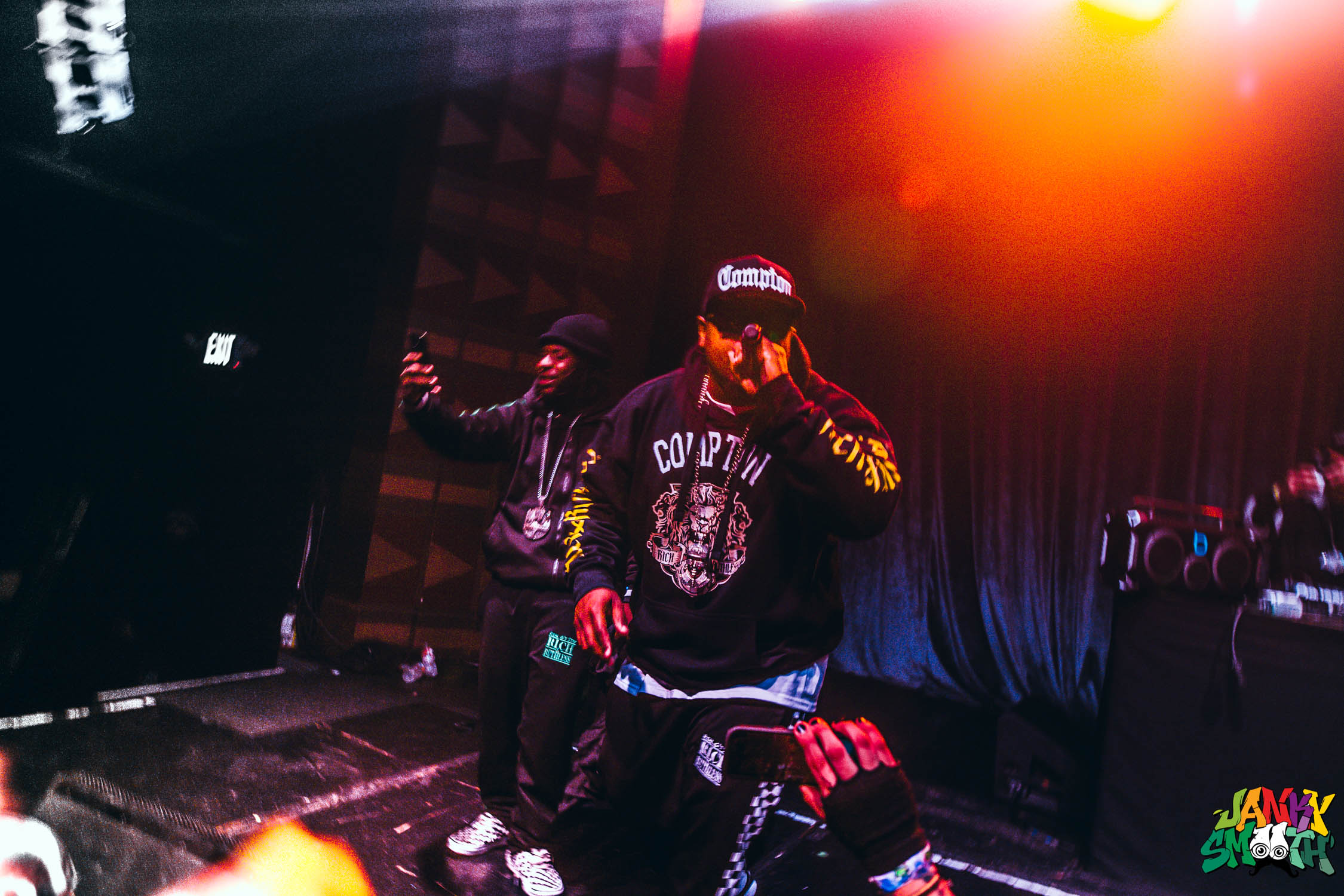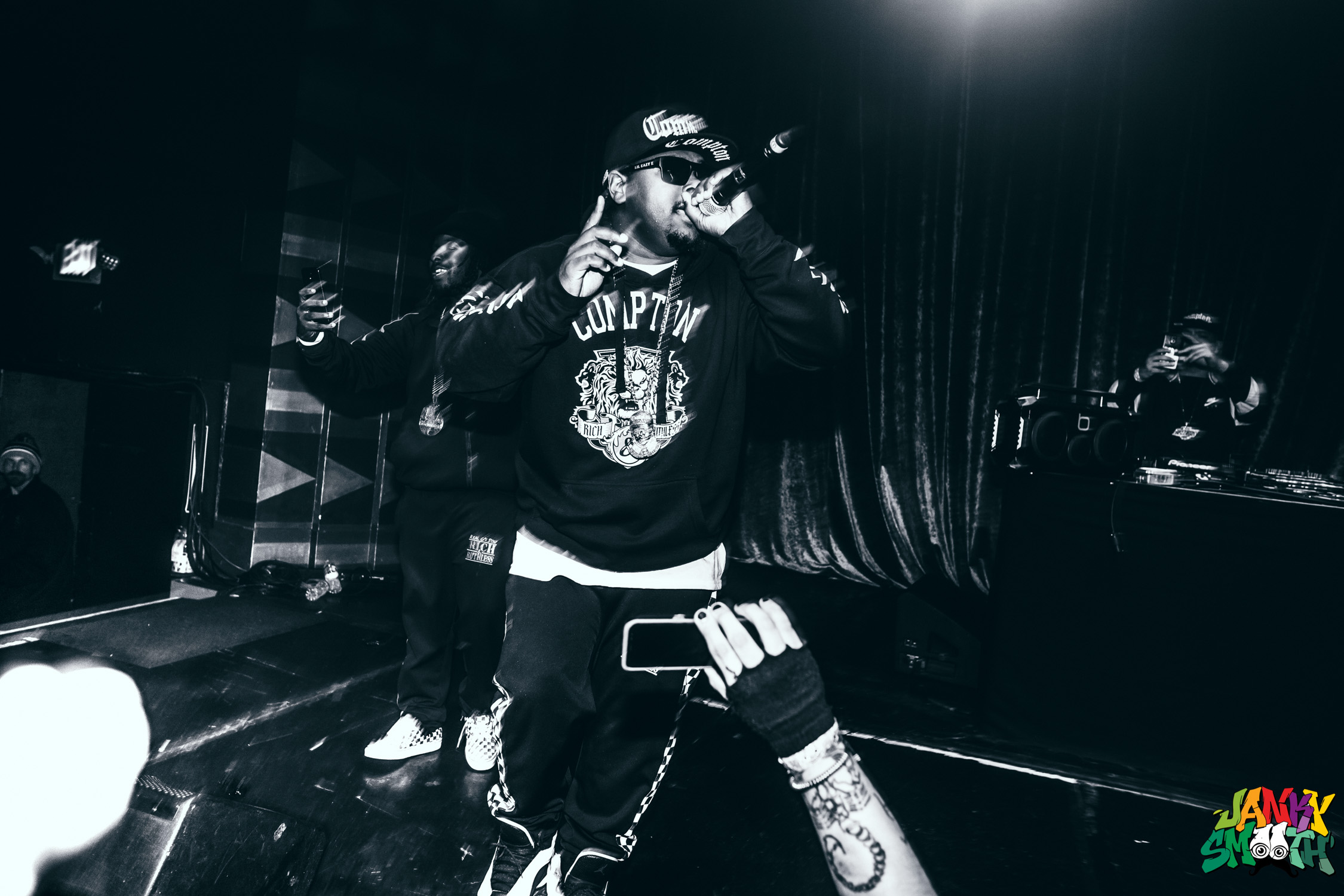 After what felt like an eternity between sets the lights with (understandably) impatient fans chanting "ICP" the lights finally dimmed and the opening guitar riff to Chicken Huntin' filled the room. Hearing that familiar melody was like being zapped back to life by a defibrillator; the audience was nearly combusting from excitement to see Violent J and Shaggy 2 Dope storm out on stage with a total no mercy delivery of one of their most iconic tracks. What followed were rapid fire performances of some of their greatest hits (including Hokus Pokus and The Dating Game) intermixed with Fearless Fred Fury tracks to cater to fans of all levels.
Words and Photos by: Dillon Vaughn