Los Angeles on Mushrooms: Infected Mushroom at Exchange LA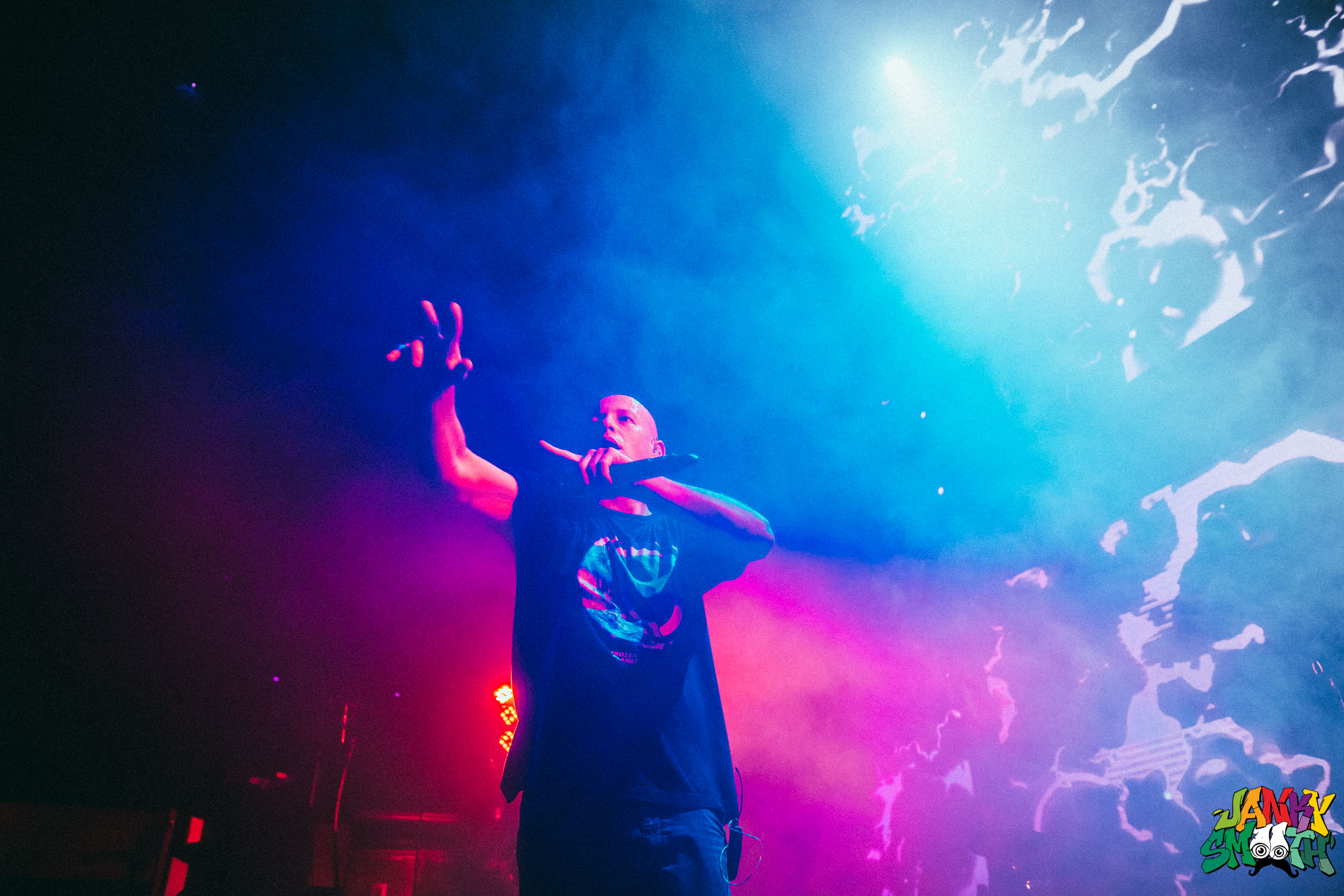 I have a long history following Infected Mushroom as a fan. I used to see them all the time, from EDC back when it was in L.A., to New Years Eve at the Hollywood Palladium, to Christmas Eve at Avalon, to Vegoose music festival watching them against a glossy Las Vegas desert background. Most of these shows were a decade ago and at that moment in music, EDM was taking over America. Infected Mushroom, with their live band component and Israeli sensibility, offered a unique style of trance that was exciting, metallic, and electrifying to inspire more than just dancing. Infected Mushroom was like the musical realization of the greatest video game ever that has yet to be made, it's like Castlevania meets Zelda meets Mario meets Final Fantasy… on mushrooms.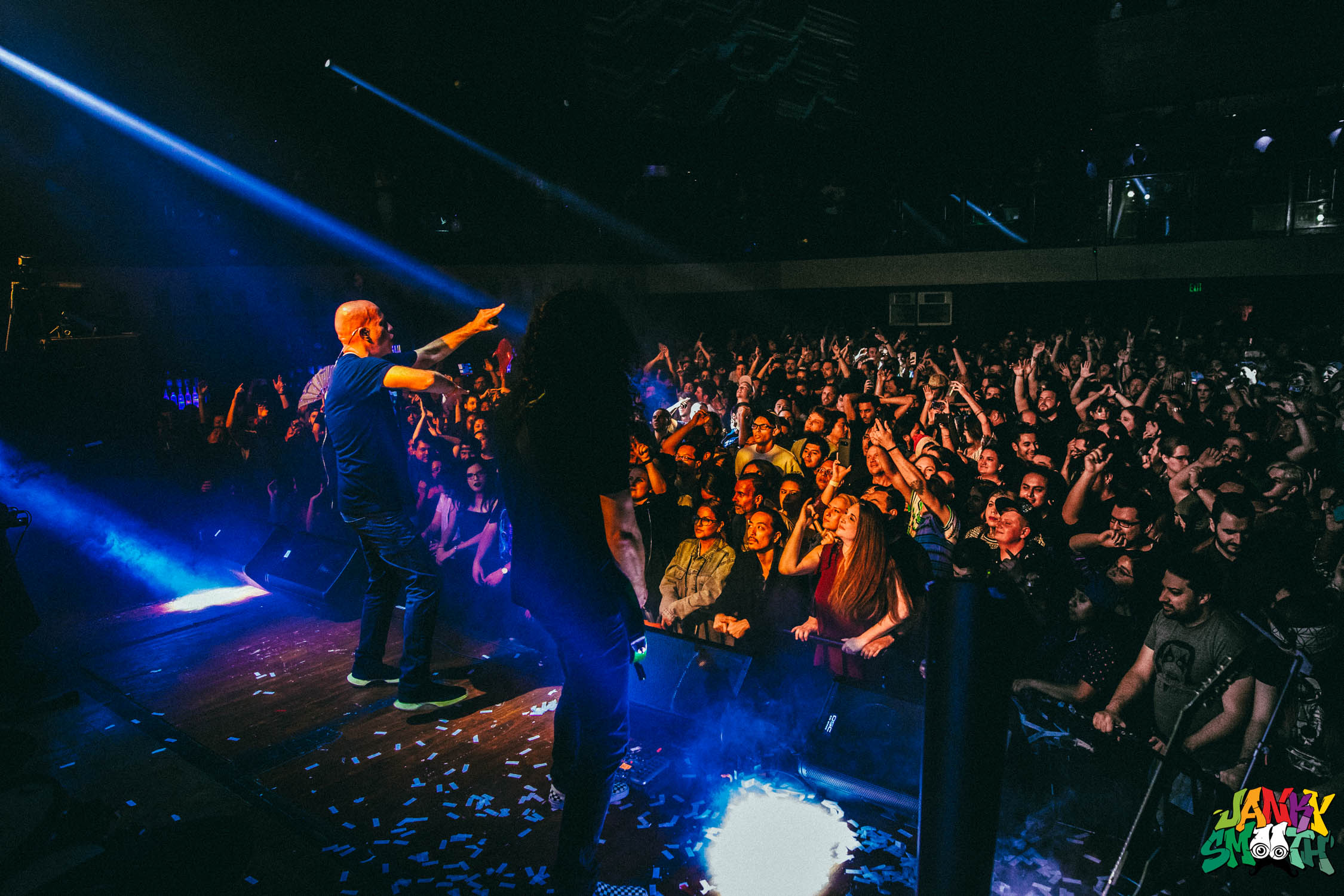 Most Jews I know hold a special place in their heart for Infected Mushroom, the most successful Israeli group of all time. When you travel to Israel and come to know the people, you can see how Infected's sound could've only come from that culture. It's a sound that has an appreciation for all others cultures, whether it be reggae in songs like "Where do I Belong", or Spanish guitar in "Becoming Insane", or hip hop in "Artillery". Simultaneously, Infected Mushroom created some of the most mind-being trance music you could ever hear. As if you consumed some infected psilocybin.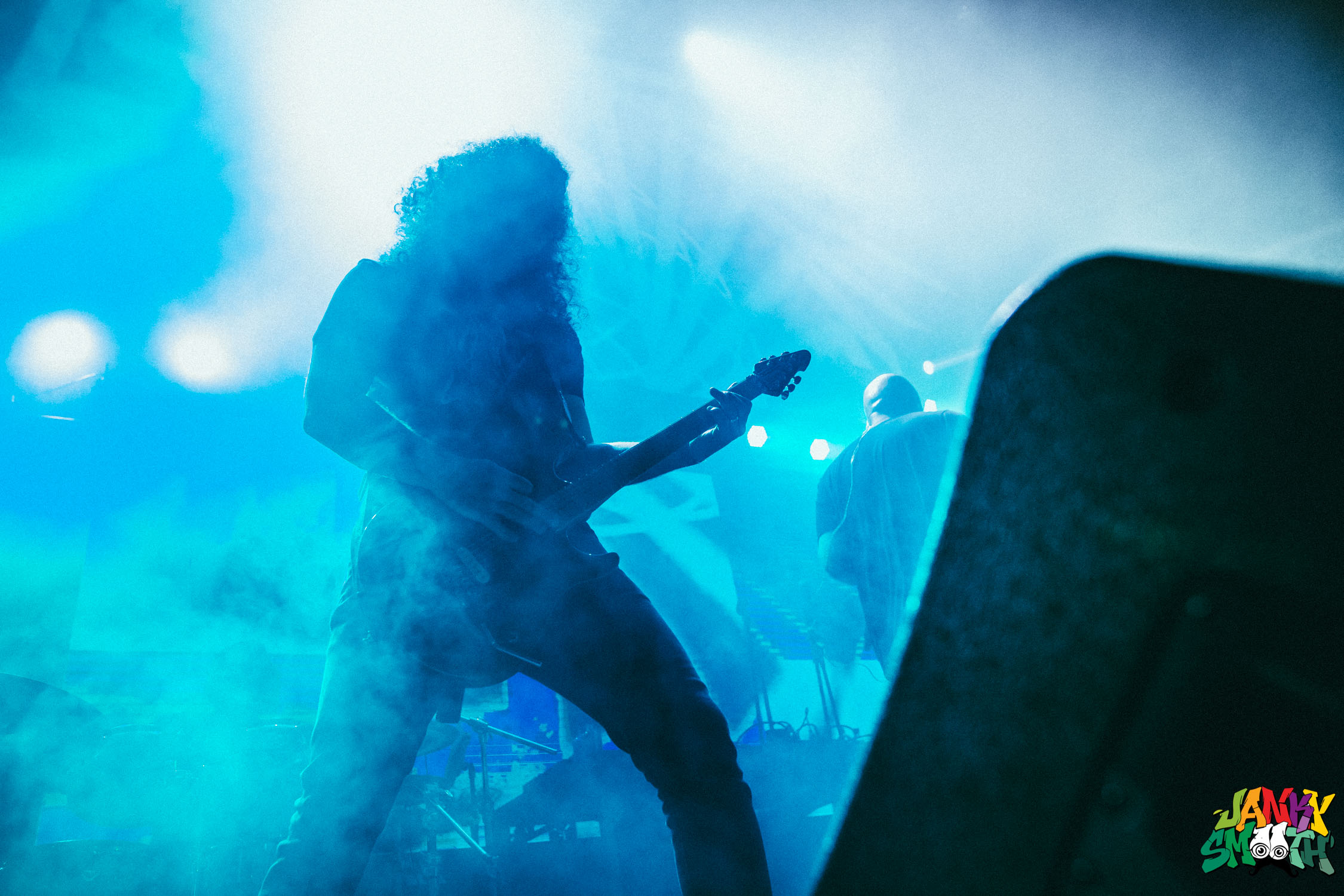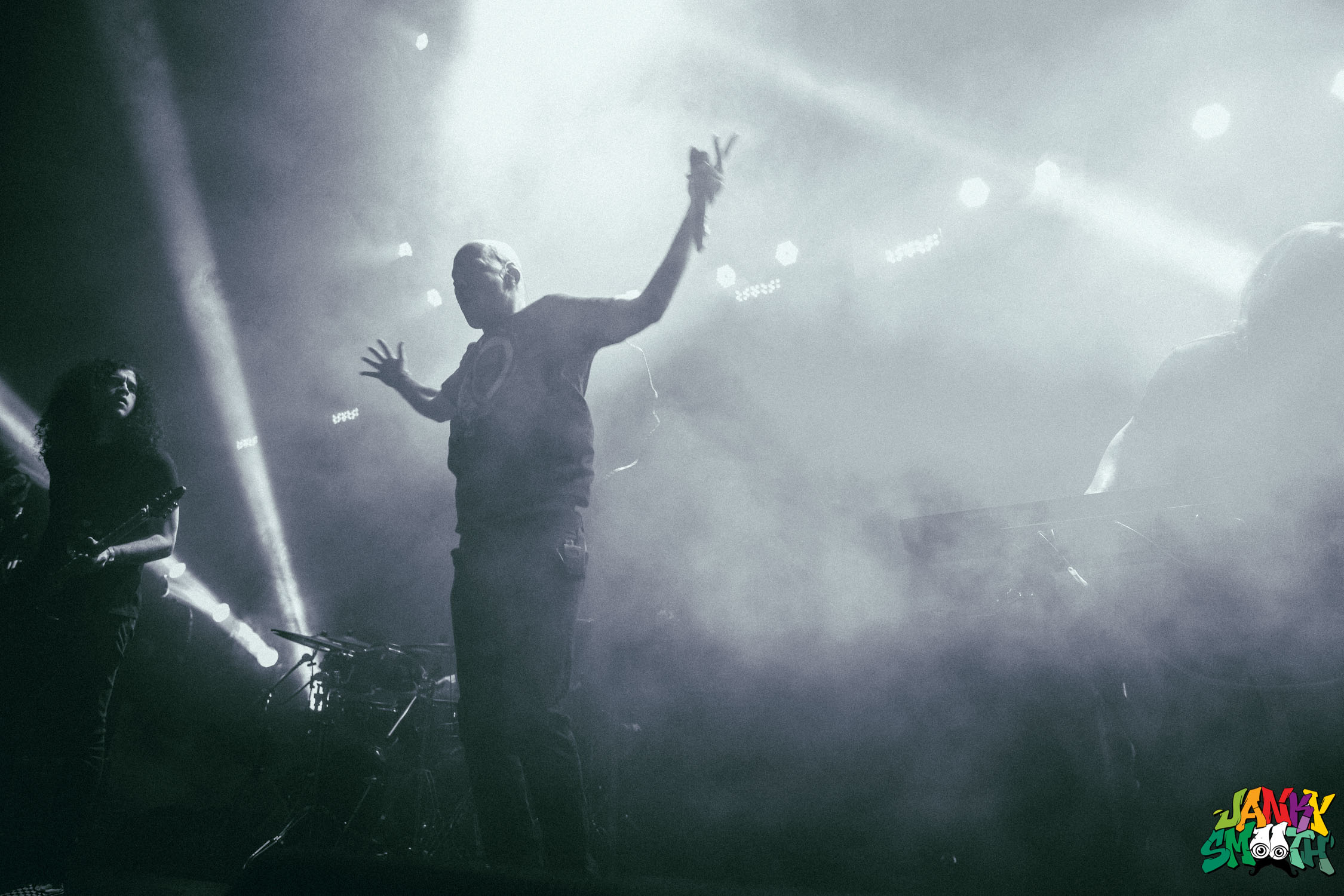 With 2018 coming to an end, I saw Infected Mushroom was playing at Exchange LA and felt that the proper show to send off the year. I need a nostalgic moment to bring in the new year. It had been years since I re-listened to those Infected Mushroom tracks and since EDM reigned supreme in America but as soon as I delved back in, I was feeling all the music really hard.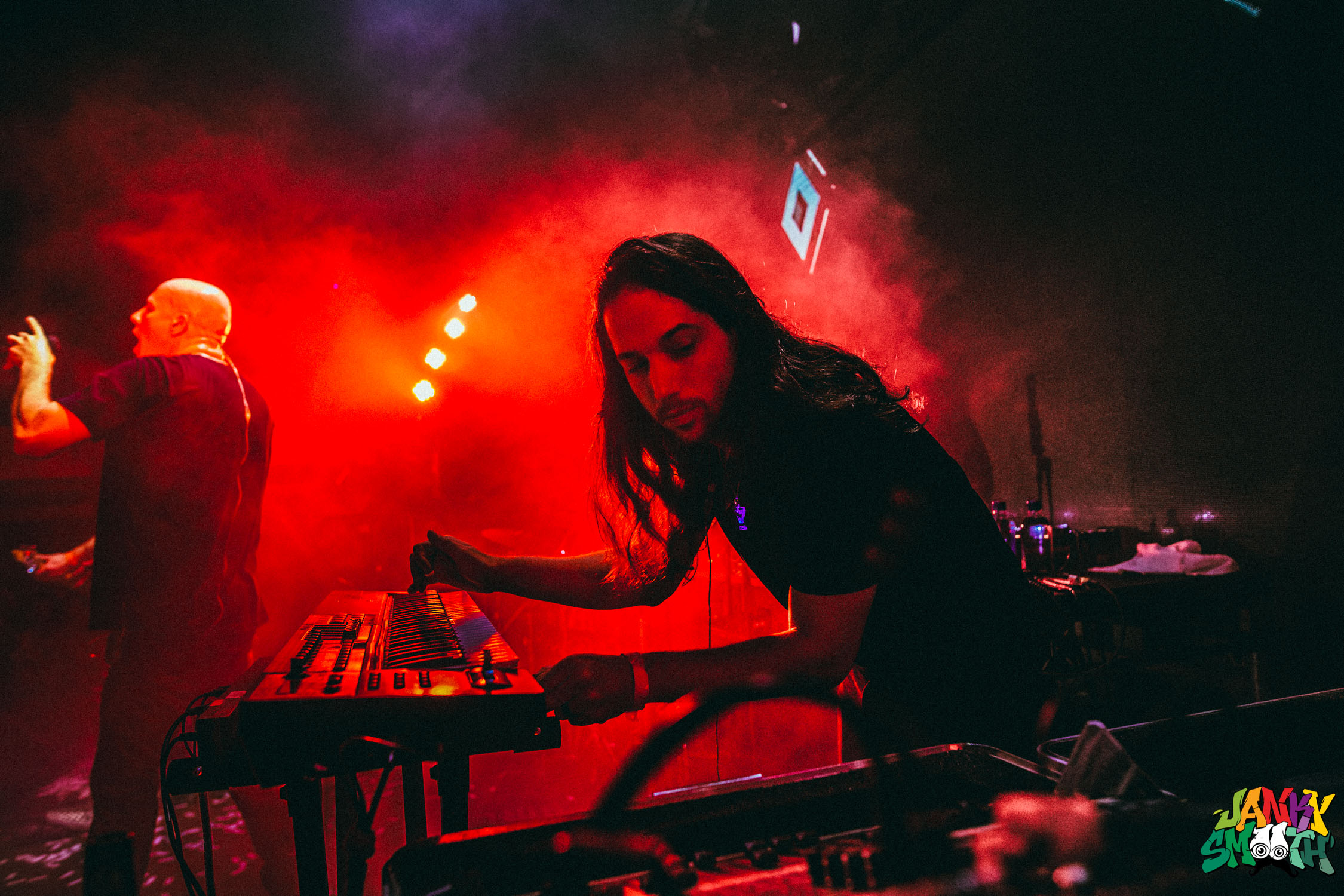 My first time at the Exchange, I realized it was one of the best venues in Los Angeles: two stories, huge video screens behind the band, an incredible sound system, and a dope VIP section. I thought about all the opportunities this venue was missing not booking rock bands since EDM and dance music pretty much have total control over the space.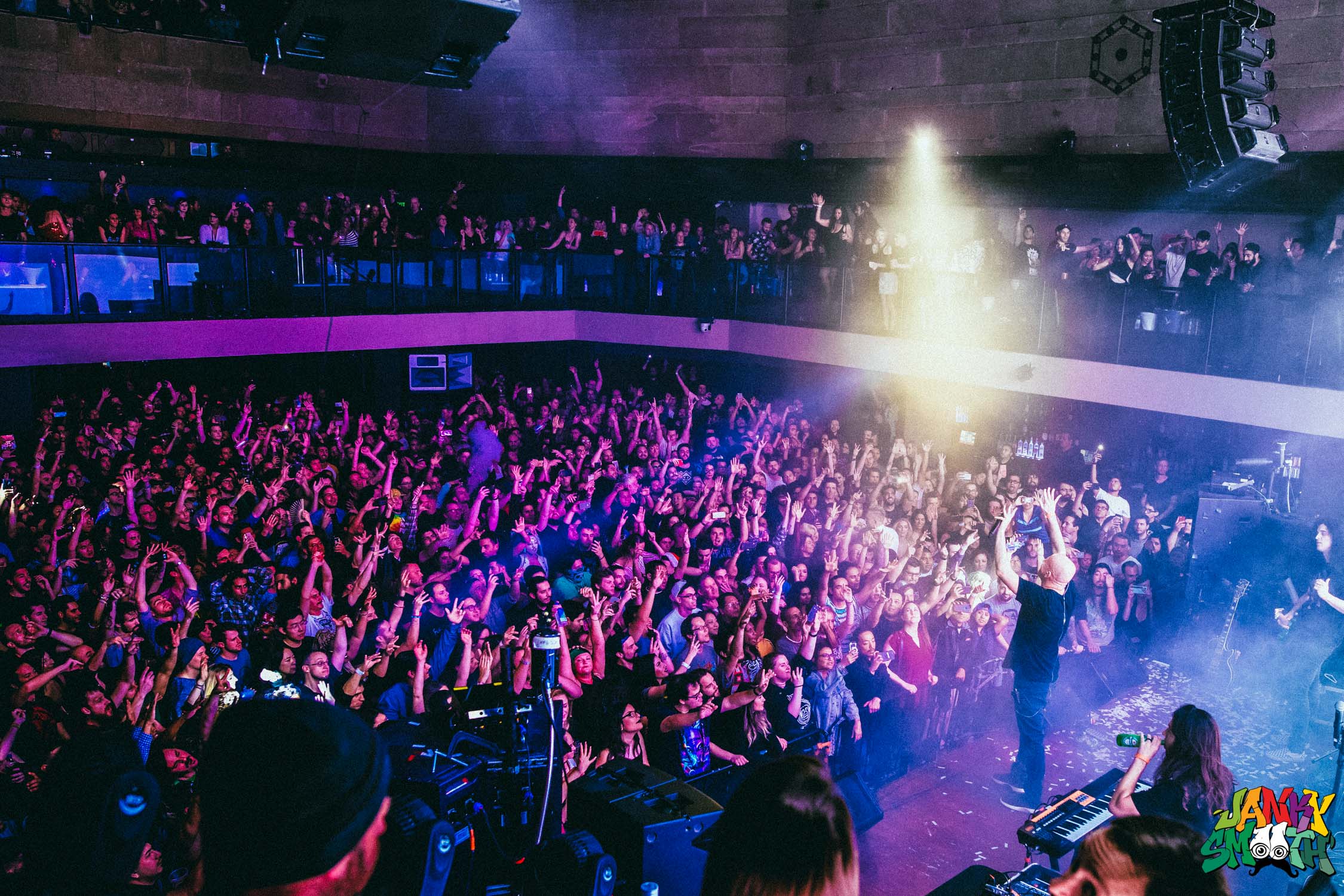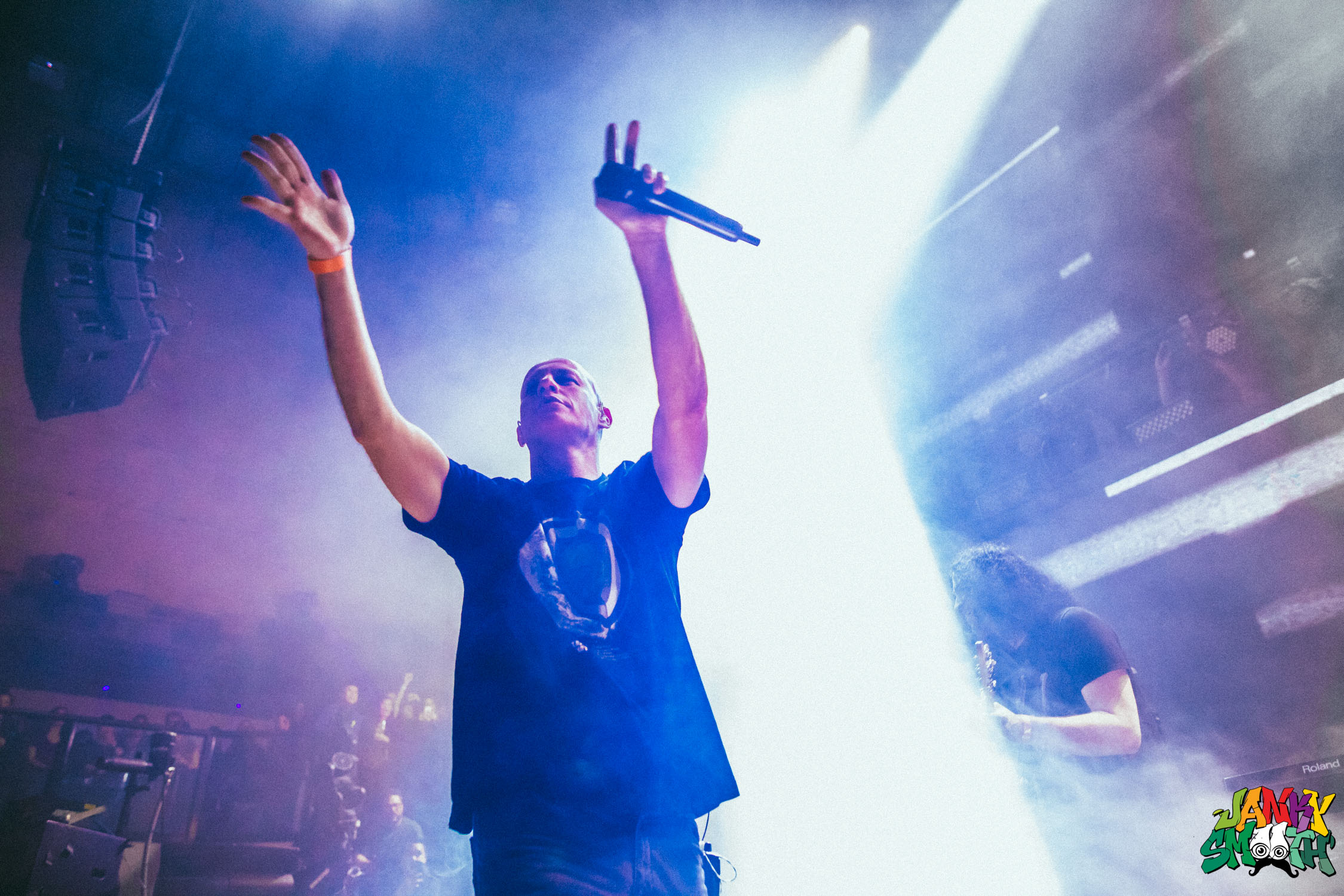 The night began with a Randy Seidman DJ set of trippy house that would build and build and build until the tension peaked to a holy summit until finally letting everyone go into a drop back down to their Earthly senses.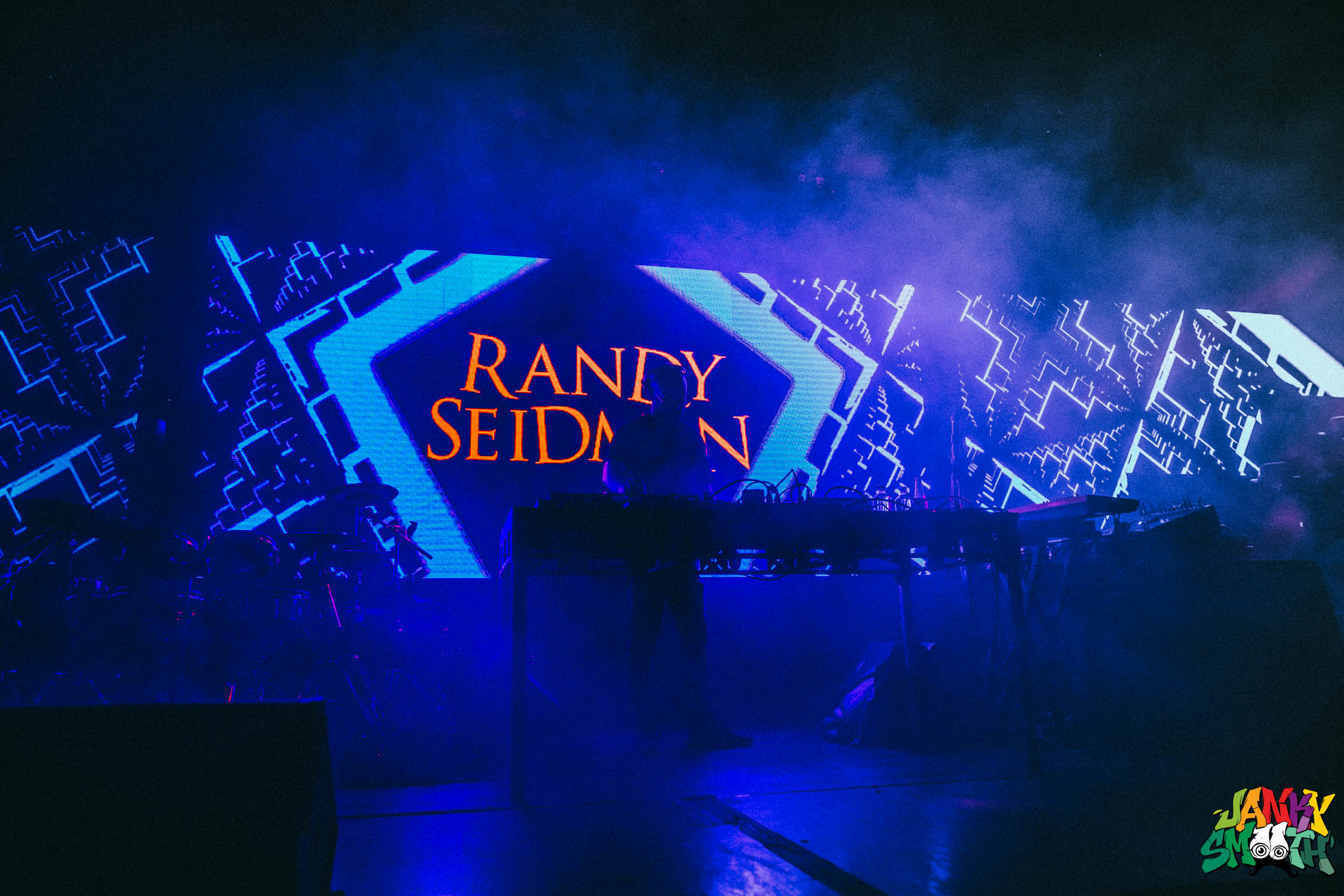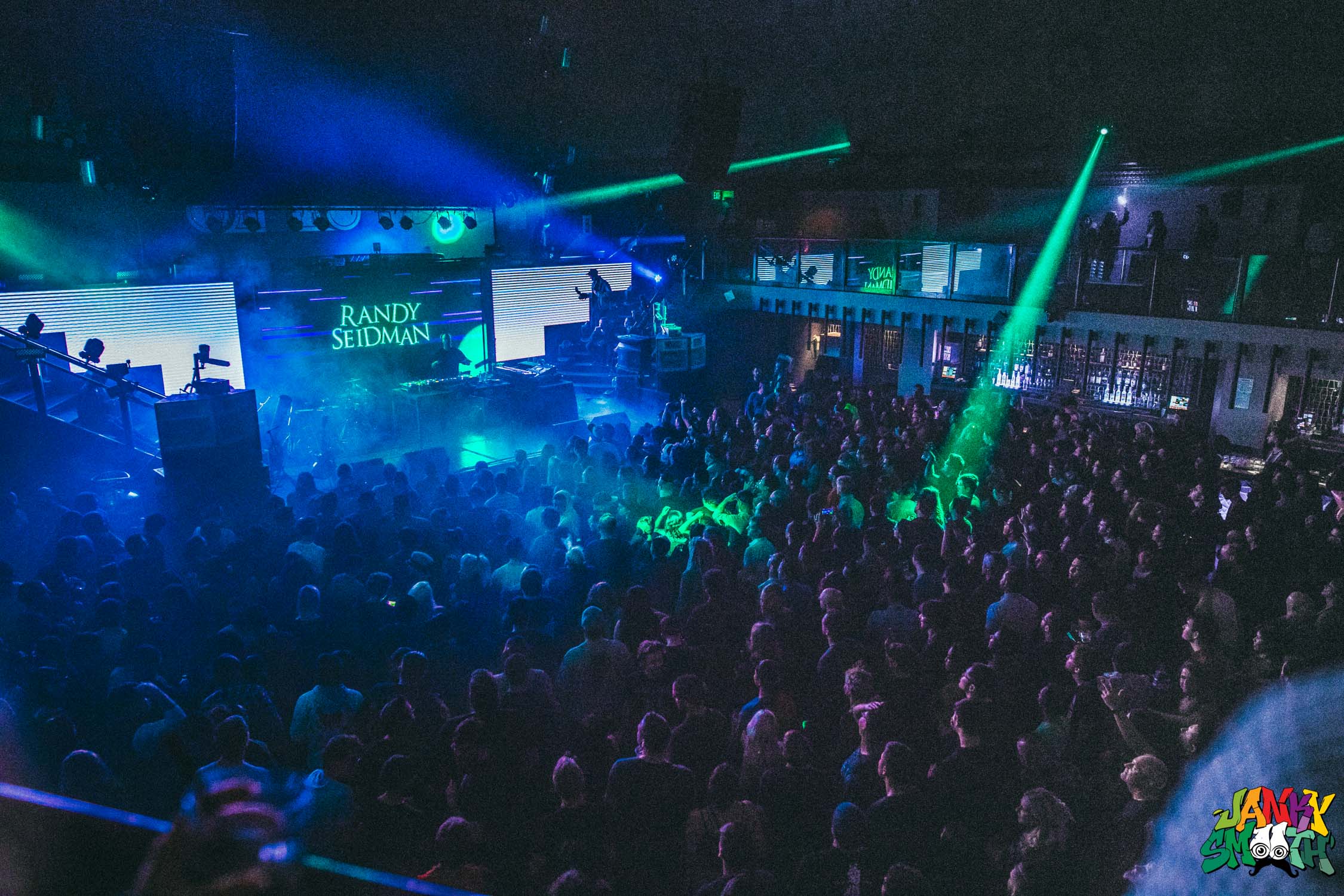 The bottom floor of the Exchange was completely filled with the various kinds of fans that represent the EDM scene. You got the kids that dress like video game characters, most of which are fans of Drum and Bass, then you got the Burning Man kids, wearing feathers in their hats that are mostly into trance, then you got anime lovers, and casual fans made up of every ethnicity but definitely with a large percentage of Israelis and Russians that fucking love the band.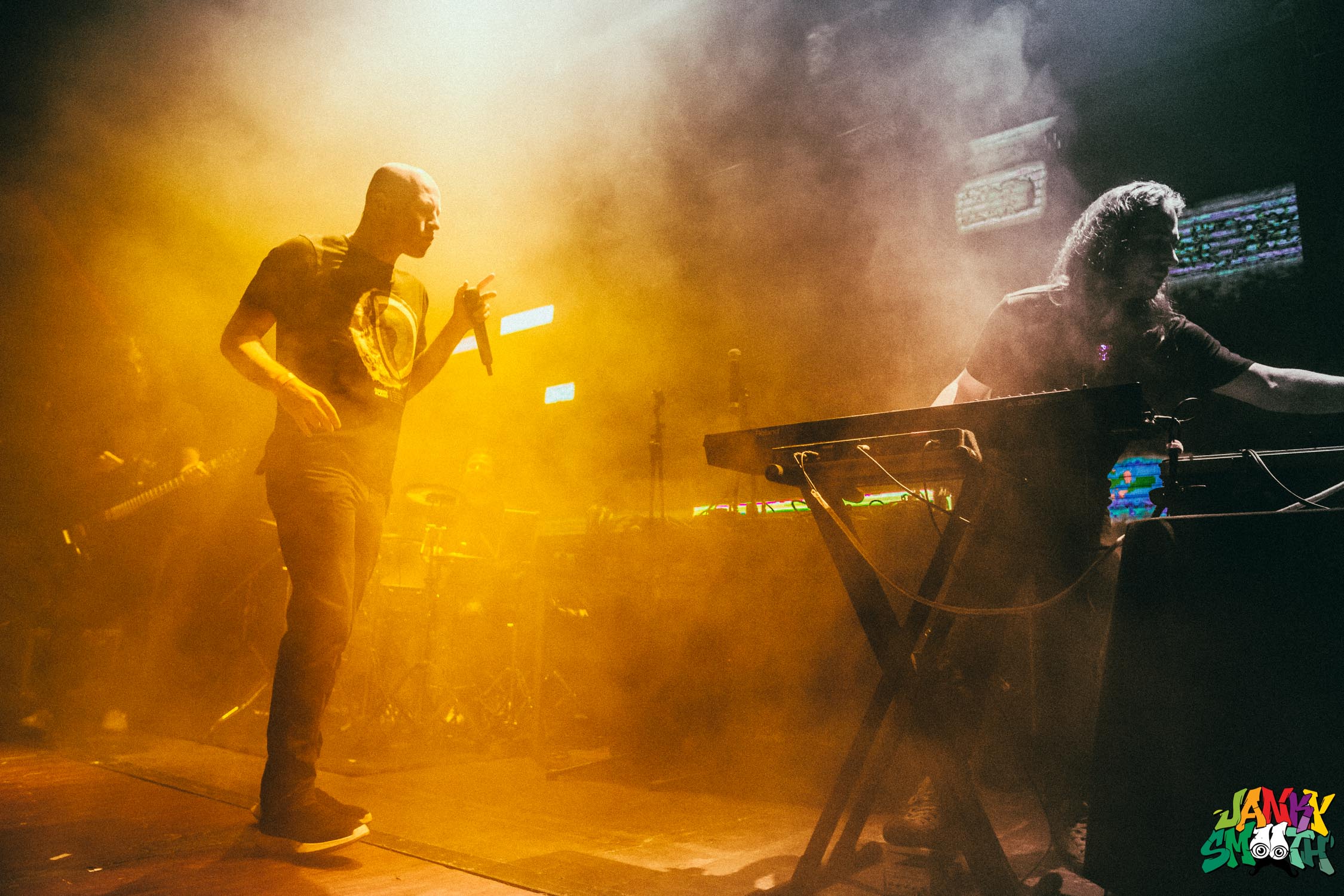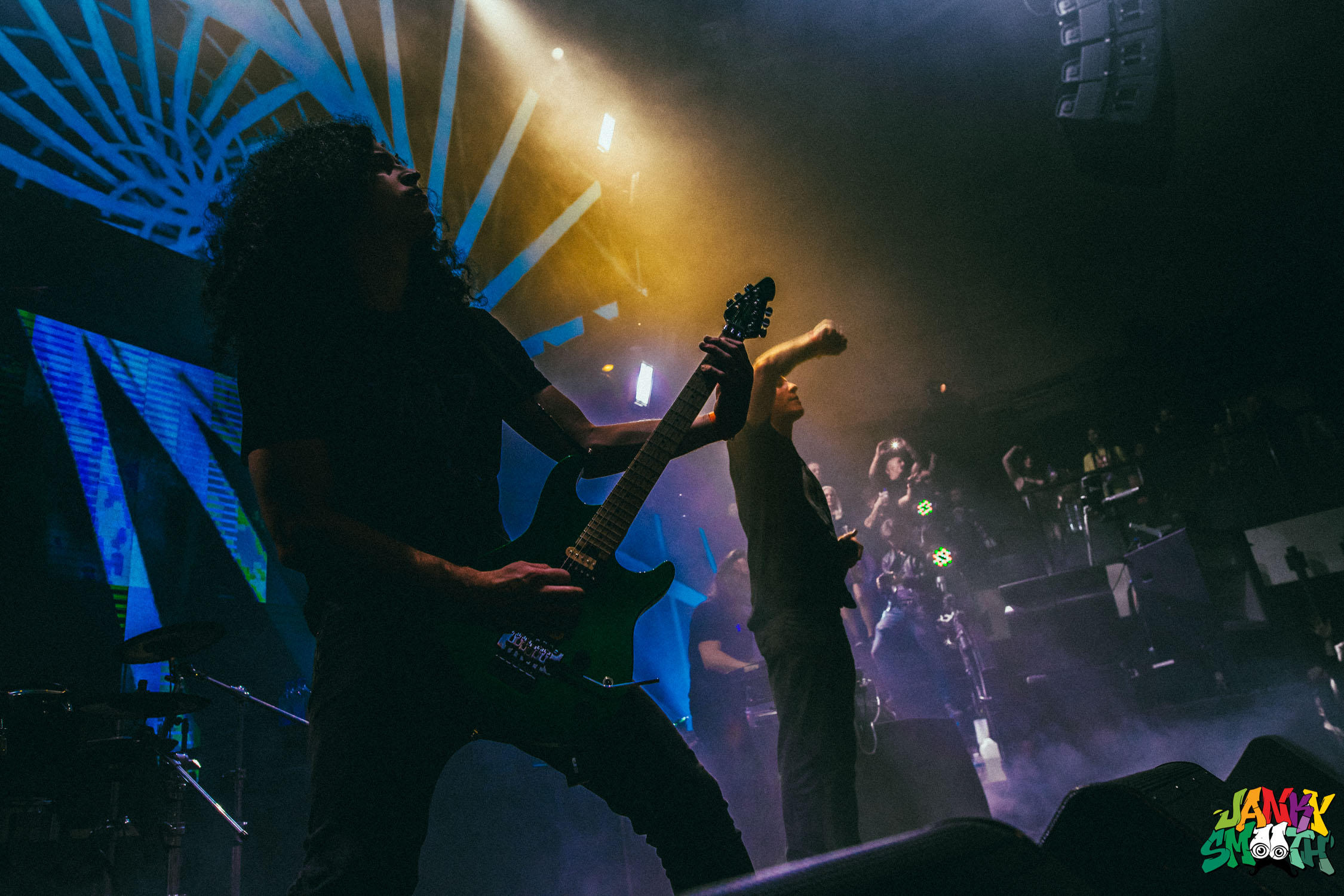 Infected Mushroom puts on an insane show with madhouse visuals of everything from mushrooms seeding and growing to insane geometric figures. Confetti and haze blasting the band and audience only heightened the mystique and intensity of the music. The band played all the hits from "Saeed", "Deeply Disturbed", "Becoming Insane", and "I Wish". As gripping as the songs are on record, singer Amit Duvdevani goes so crazy during the electronic interludes that it gives any club the chance to wild out that they couldn't within the restrictive structure of a song. His combined power with producer Erez Eisen make up the duo that is Infected Mushroom and together they are brilliant.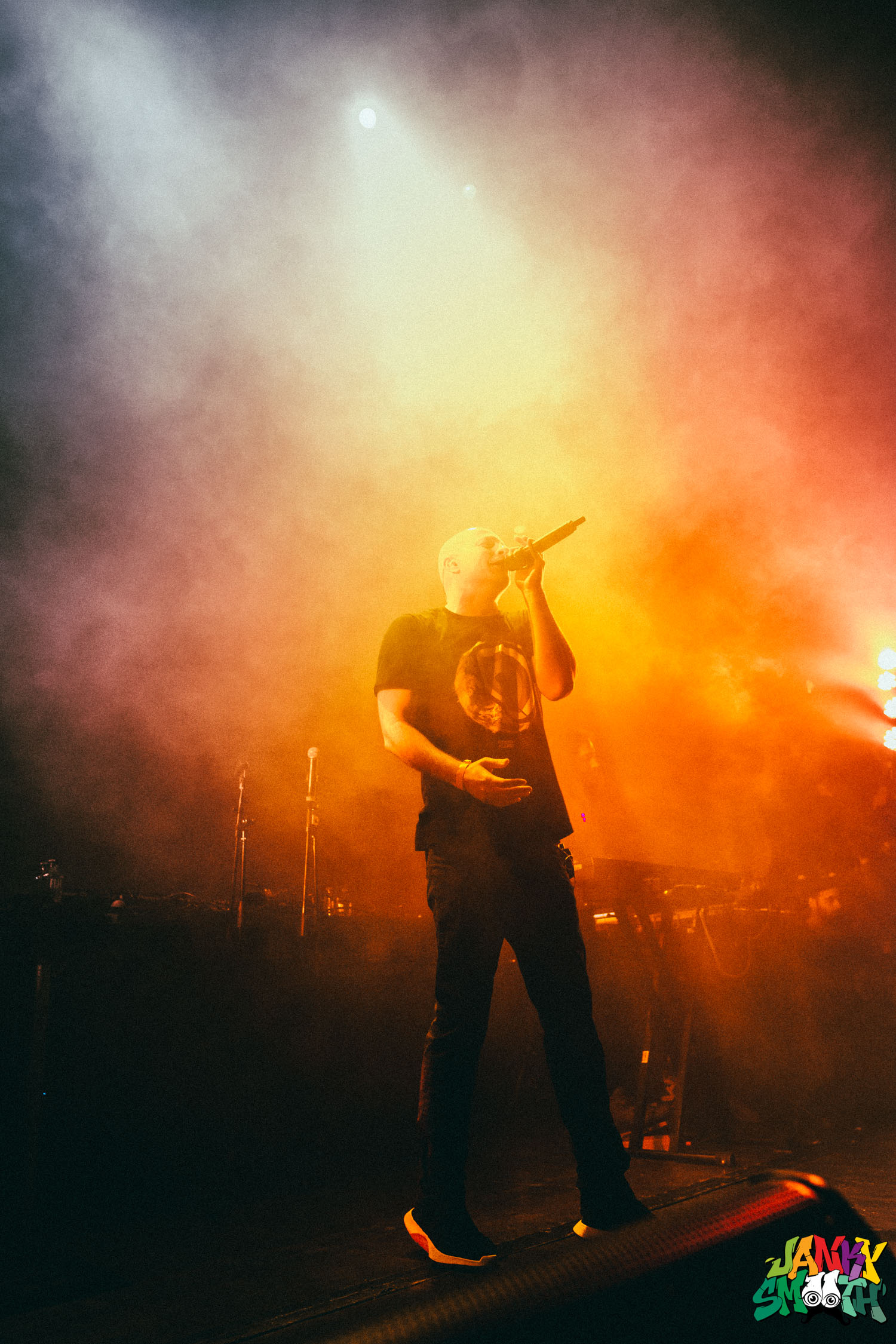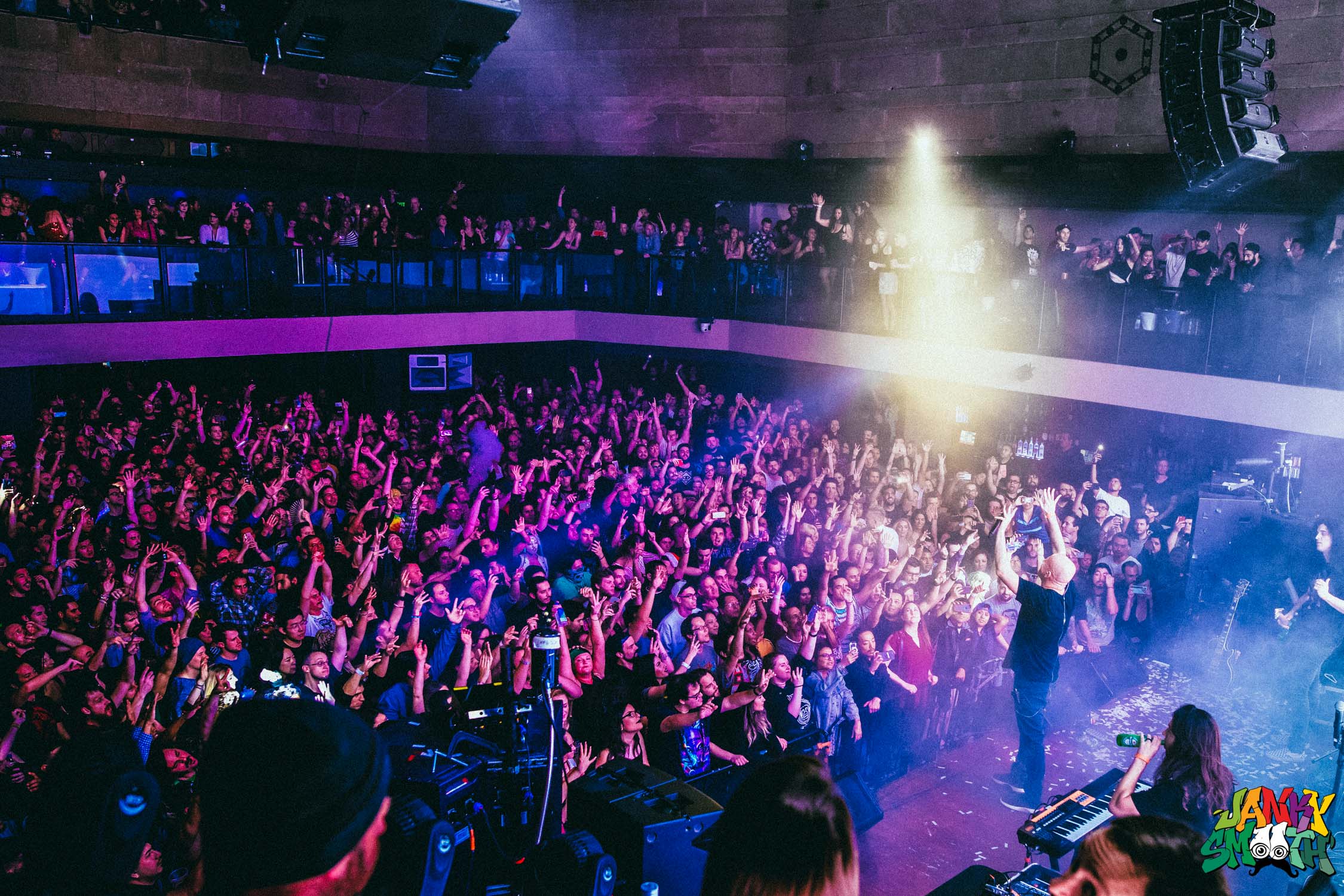 This is as metallic as EDM really gets, it lets you have the club experience and the arena rock, guitar hero experience all in one. It was such a great return to the band to see them at the Exchange for my first outing at the venue, it was the Los Angeles I have known all my life, only on this time, on Mushrooms.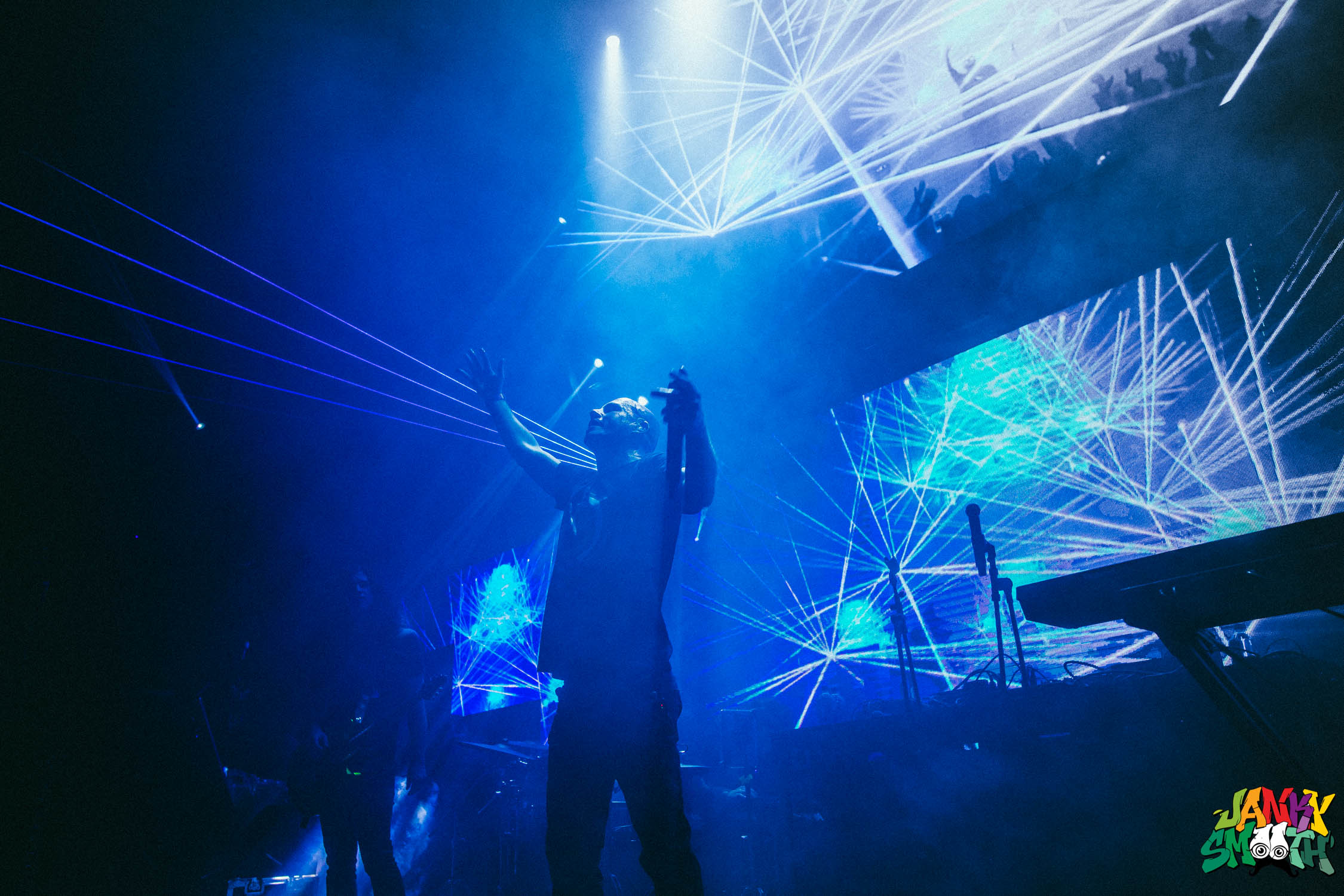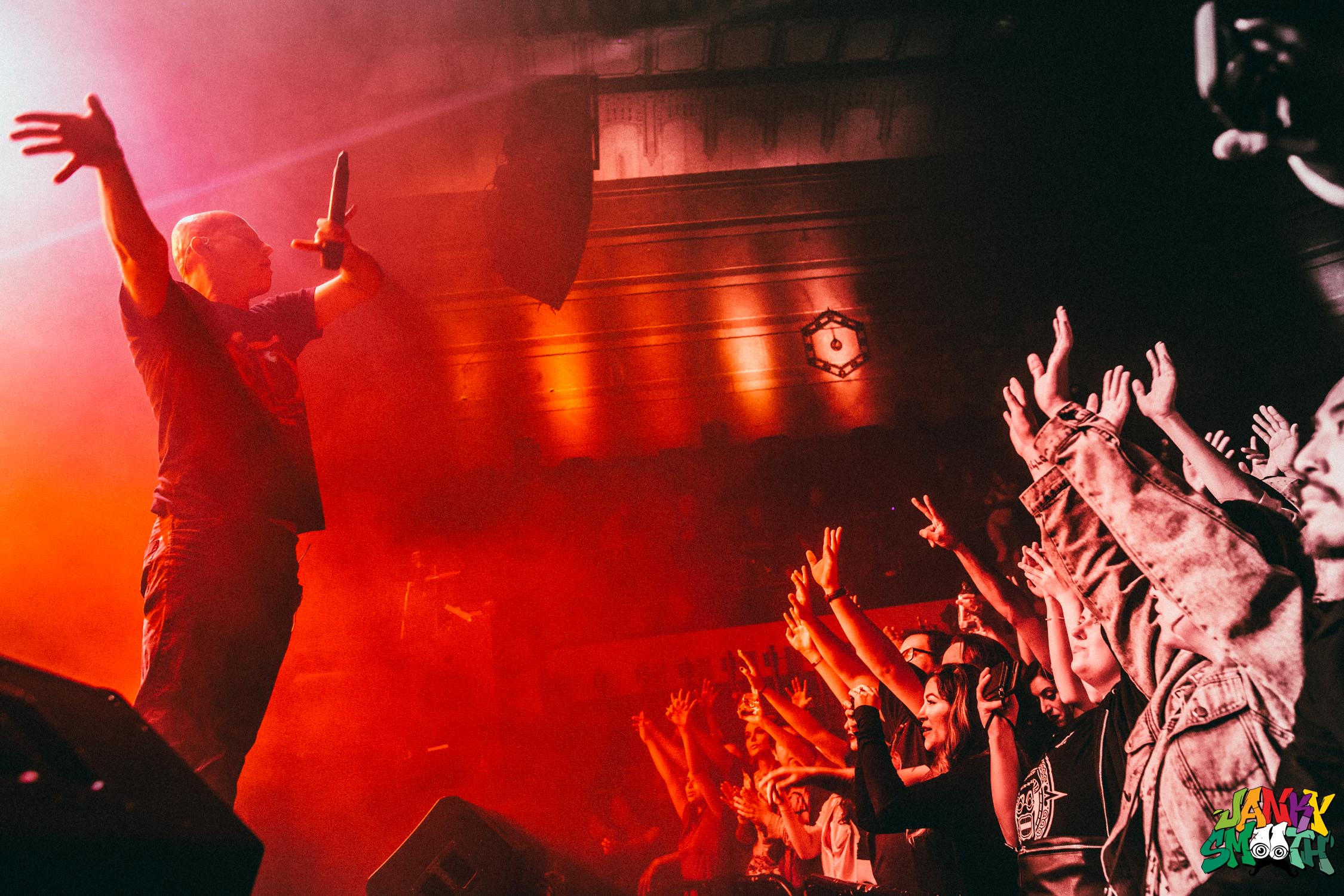 Words by : Rob Shepyer
Photos by: Dillon Vaughn