When Quaint Gets Core: Home Sick 3 at the Glass House Pomona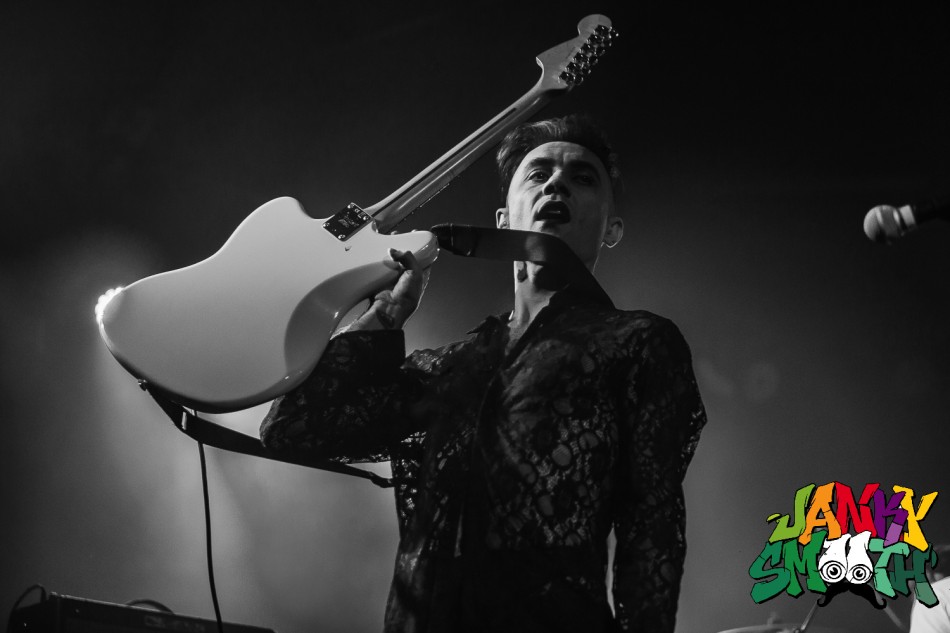 I remember the long drive from Los Angeles to Petaluma I took for Home Sick 1 in 2018. I wasn't sure what to expect from a small Northern California town and wondered why it was chosen to host a hardcore/goth rock festival like Home Sick. After a stroll around town, it didn't take long for me to figure out. The venue, the Phoenix theatre, as punk and skate friendly as it is, couldn't have been the only reason. Petaluma is a quaint, breezy getaway, a place where harp music fills the streets and bookstores are held sacred. Something about it feels like the age of Aquarius is dawning. This is where rich old hippies settled after the horrors of a career. There was total chillness around every corner, except Home Sick's.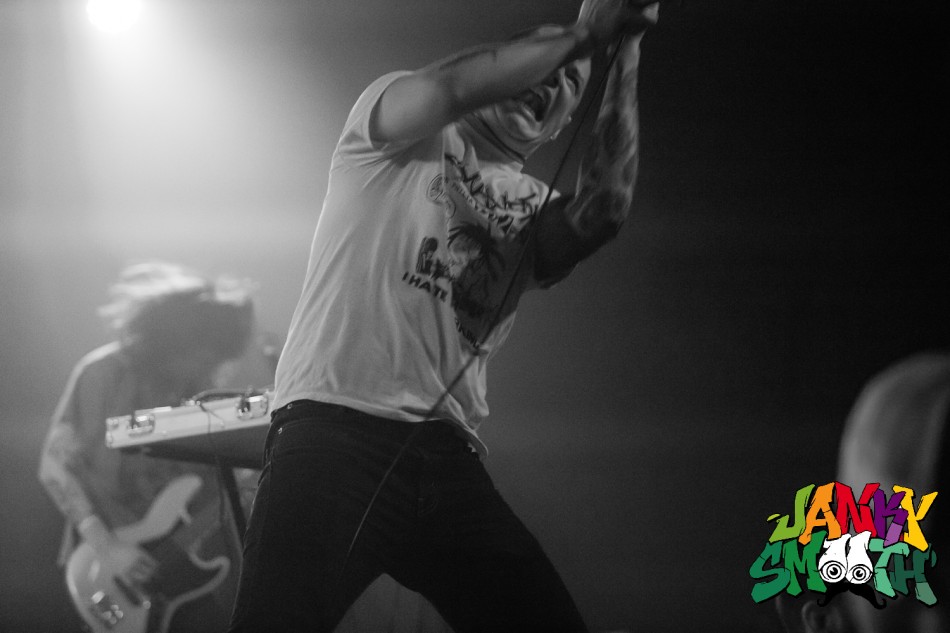 Pomona is more or less the closest thing Southern California has to a Petaluma. I got the same feeling walking through downtown to Home Sick 3 as Home Sick 1 even though they were hundreds of miles apart. There's something so joyous about knowing that in the middle of quiet Pomona, bands like Full of Hell and Ceremony are making kids go absolutely mental.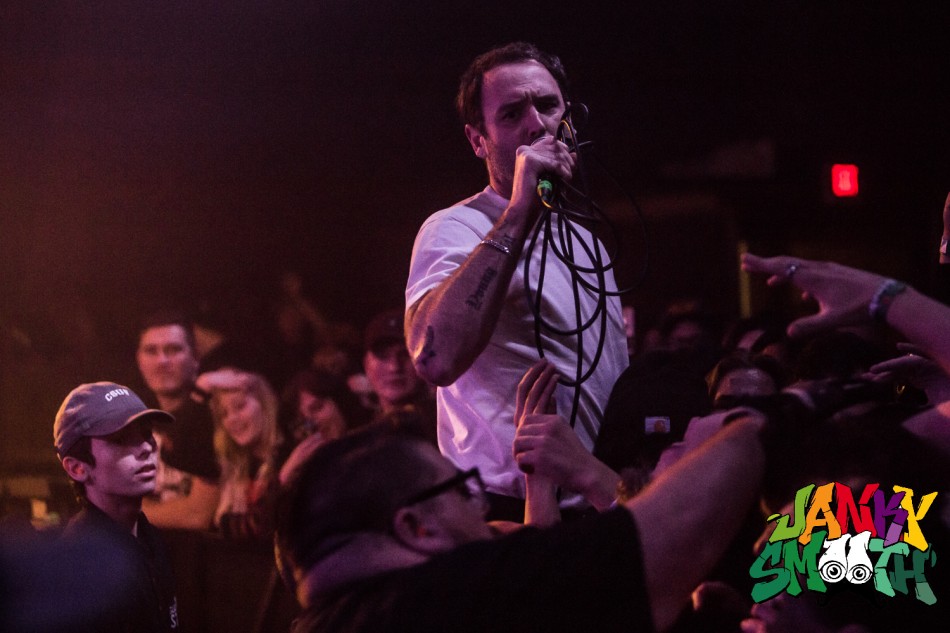 As Home Sick goes, you get various tastes of the underground, usually on the spectrum between hardcore and post punk. Anthony Anzaldo having touched both ends of the spectrum in his music with Ceremony, Anthony, and Ex-Youth likes to book current flagship bands of the genres. You can't get much more goth than Vowws and you can't get much more hardcore than Entry. Add a little touch of emo and grindcore and you got Home Sick 2019.
The first band to grace the stage were impressive enough for me to have wished I put them on our top 25 bands to watch of 2020 list. Nice are a Los Angeles hardcore punk band with guitars as noisy as Sonic Youth or Husker Du but with the swagger, edge, and bounce of canon hardcore bands like Black Flag. Add this to the list of female led bands that are changing the shape of punk but don't just add them, rank them higher than some of the go-to bands people think of when asked about women in punk.
Entry ripped the stage apart as always and you can't help but wonder how such a singer the size of Sara can pack such an insane and bestial voice and spirit. Her voice is so much more demonic than a multitude of her contemporaries that I feel like we should devise a measuring system to compare exactly how much gnarlier she is to everyone else.
Here's the thing about Gliterrer, Ned Russin is an incredible talent and Title Fight made straight up genius music, but I actually find it difficult to enjoy his new project Gliterrer. It's a one man emo band but not in the vein of emo-trap like Wicca Phase. All the instrumentation is pre-recorded and because of this, the music doesn't connect with the audience with the same punch the vocals do. Ned sings passionately but with almost cringe-worthy emo feels. If you're not into emo music to begin with, there's not an act you that would push you away further…. What is impressive though, is the courage Ned has to keep singing with so vigor even when the audience isn't feeling it.
Post punk power trio, Automatic were next and this band always delivers a perfectly timed and rhythmic art rock experience that feels so on-point it's like a sonic interpretation of Modigliani paintings. It's a more minimalist, tranquilizing Gang of Four, minus one member. All three women in the band exude rock and roll.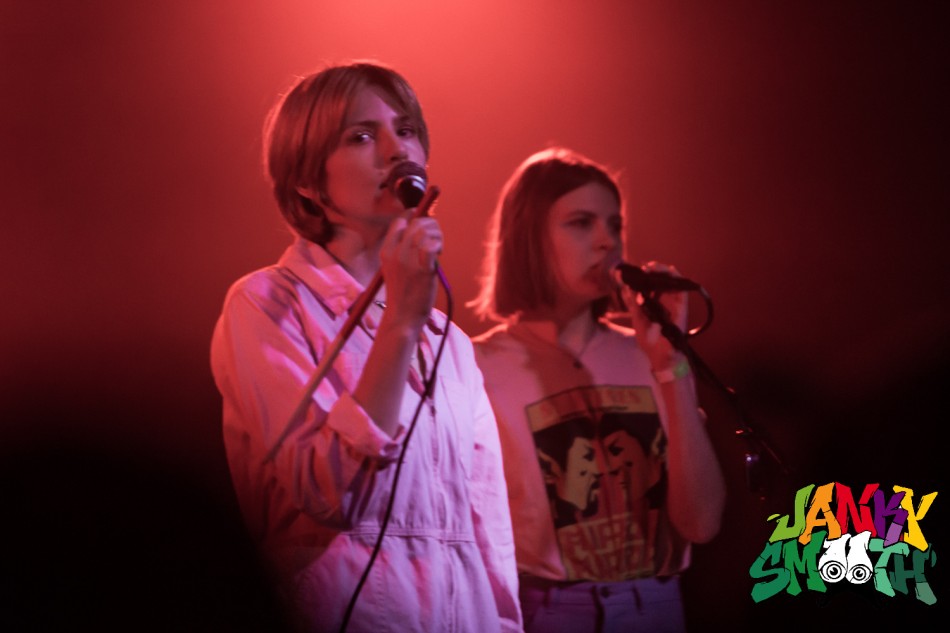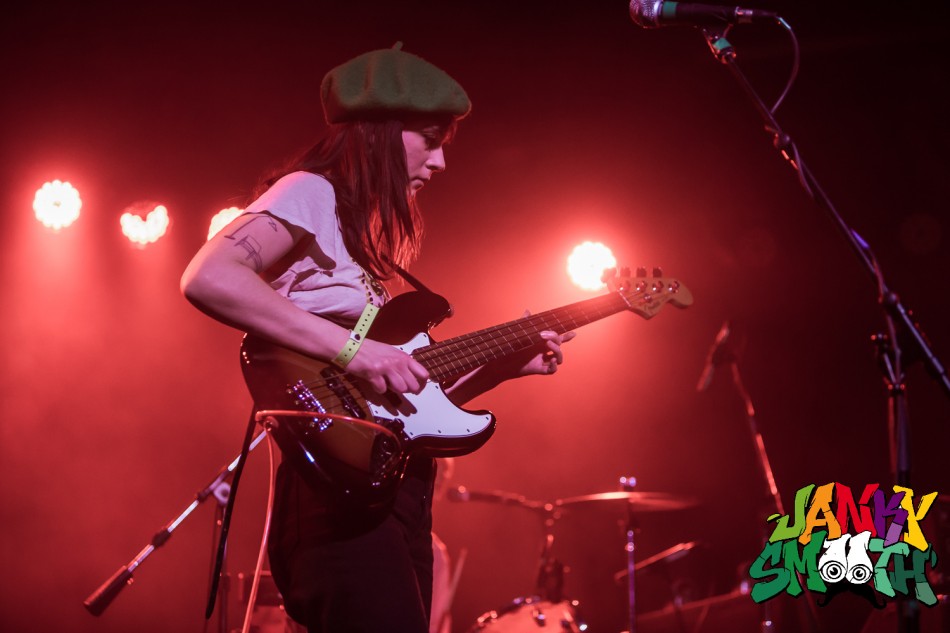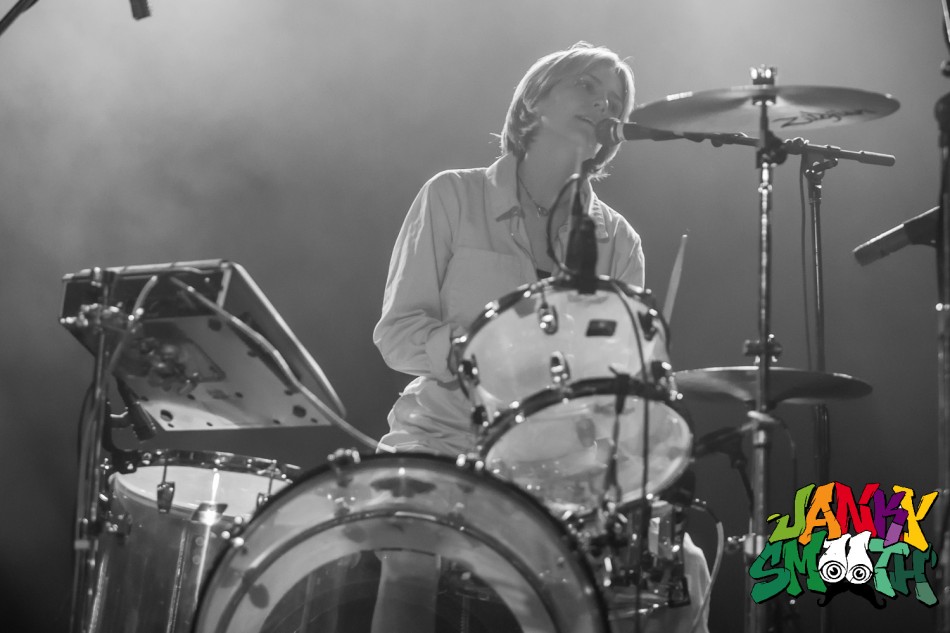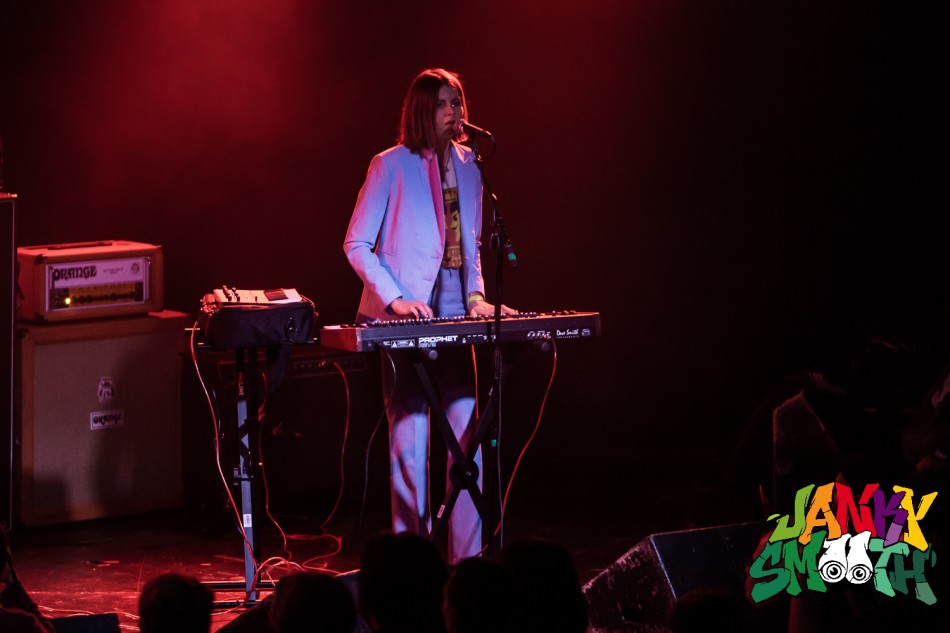 Australia's Vowws were the perfect death rock to stamp goth rock's place at Home Sick. Hazy, dark, vampiric, and filled with echoes that conjure up images like shadows in an empty room, Vowws makes music that takes you places. In 2020, I don't think there's a band that represents goth darkness as definitively. They're our Bauhaus. Somewhere in the audience after hearing this wide range of bands was the next Peter Steele.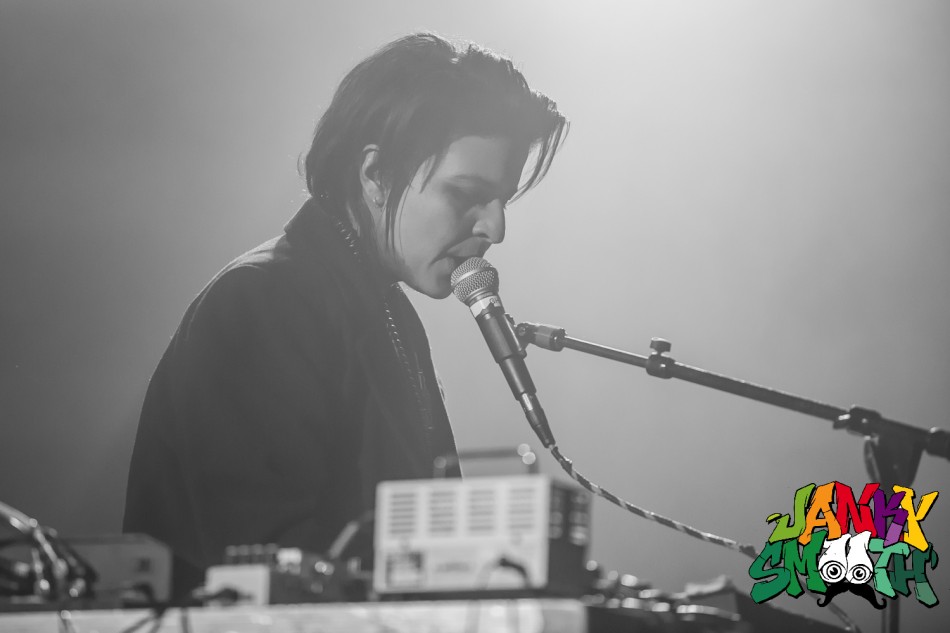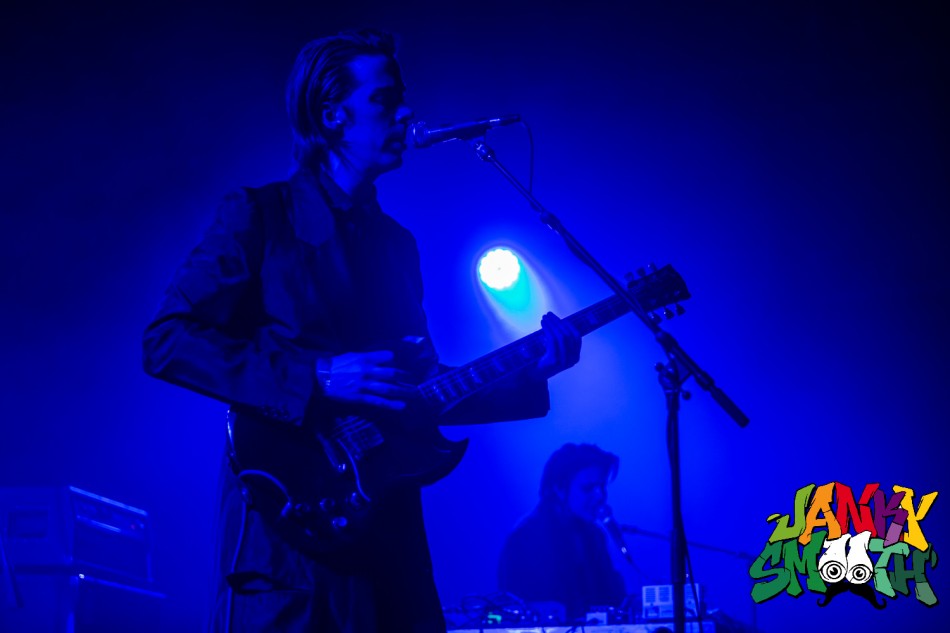 As far as I'm concerned, Full of Hell stole the show. It's not often they come to Los Angeles, so I knew this was going to be a treat but I didn't realize that it would be the most insane and jagged grindcore set I have ever seen. Give Cerberus the three headed dog a microphone and he wouldn't be able to belch and gurgle even half as hellaciously as Dylan Walker. The band's synergy can be felt from the very back of the room. Every player instinctually knows when to twist the music like a knife stabbed into flesh. Few bands can sonically disturb you on a sensory level, brace your nerve-endings, make your hair stand up, or trigger a gag reflex, but Full of Hell is capable of all that and more.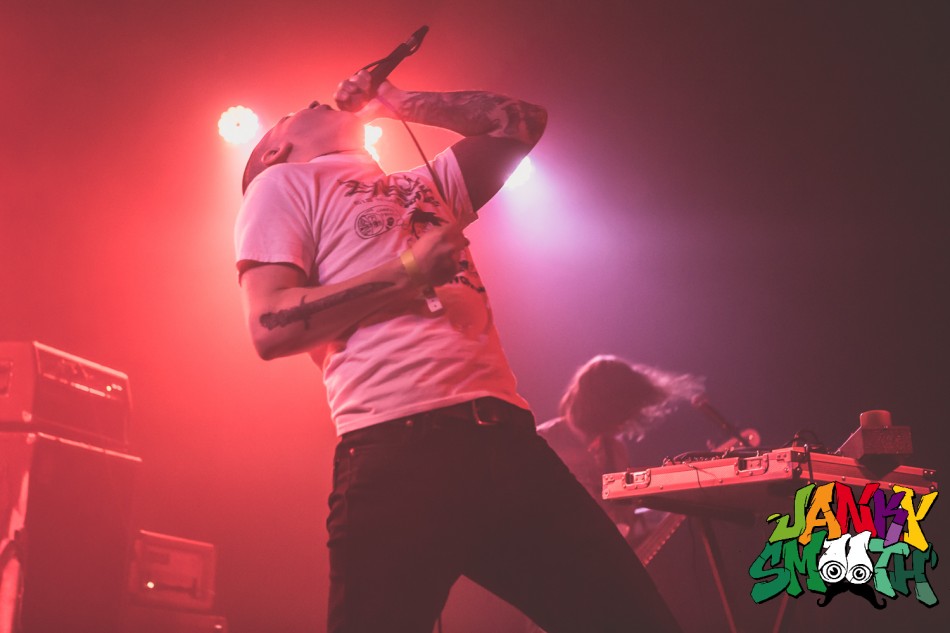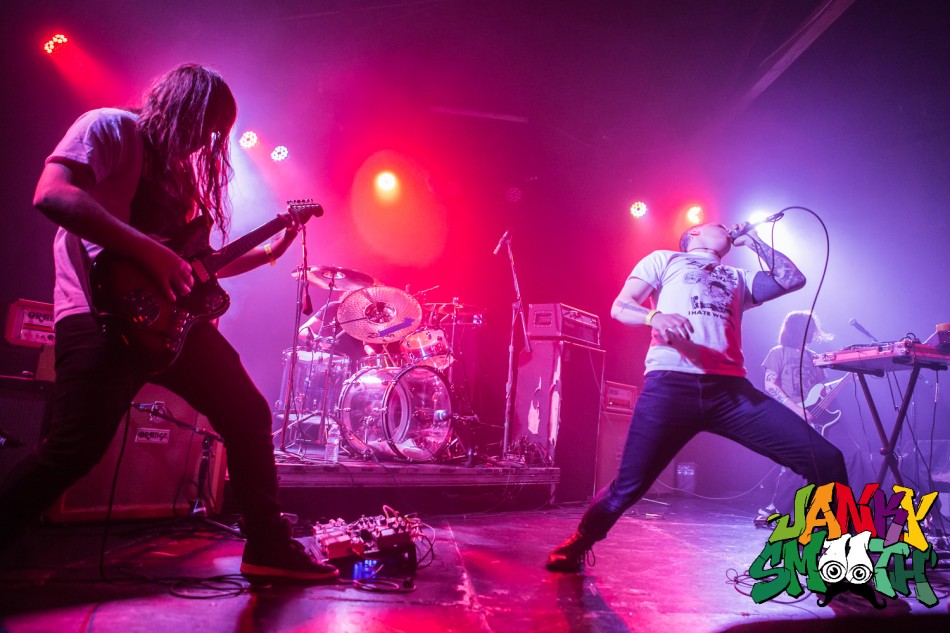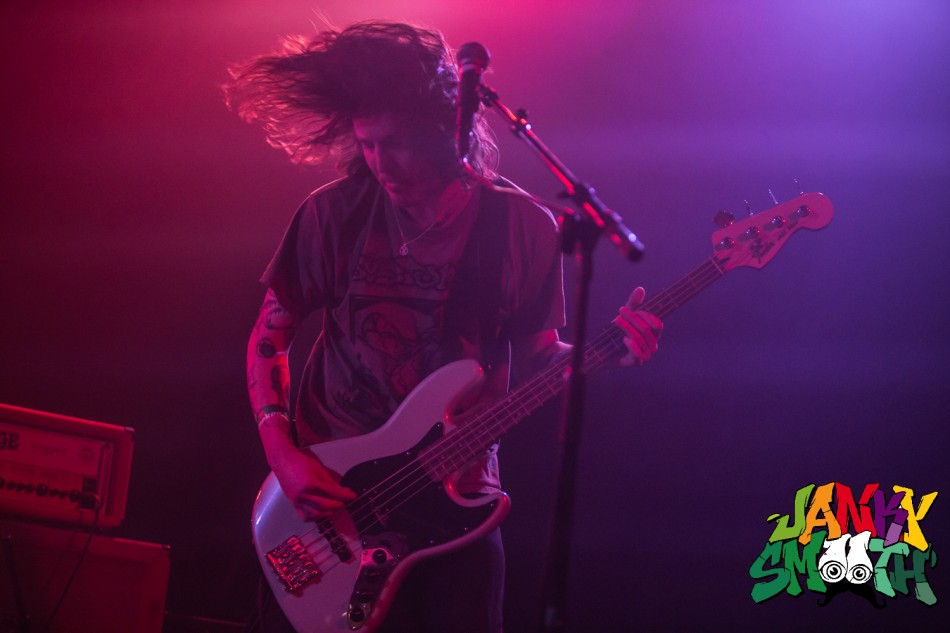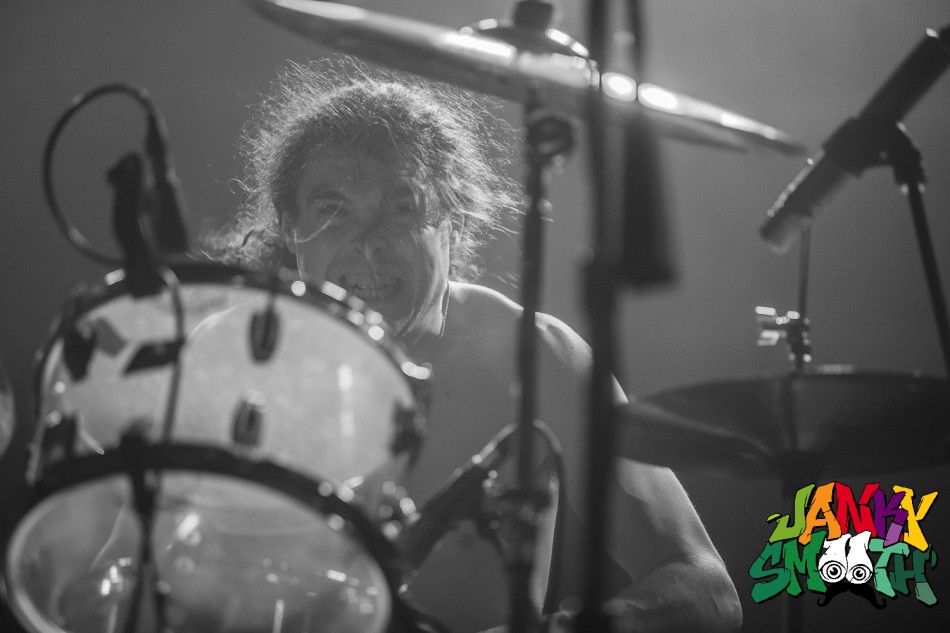 For Ceremony not to headline their own festival is a display of true humility, still they were the headliners in the crowd's hearts. With Ceremony's 2019 album In The Spirit World Now, the band treaded a new path into a kind of art rock that had few examples to borrow from. This was a wholly new sound for 2019. They always face criticism from hardcore purists in their fanbase but I for one know their performances are enhanced every time they change their sound and incorporate the "new Ceremony" into their set. Combining the deadpan post punk of The L Shaped Man, the synthy poetry rock of In The Spirit World Now, the pure power violence assault of Violence, Violence, and the suburban call for revolution in Rohnert Park's hardcore makes for one of the most profound musical experiences for this generation. The beauty of Ceremony's new music is that it still carries the hardcore ethos, something every other post punk band lacks. That said, if Ceremony ever loses that ethos, they'll lose a vital piece of themselves. So, having seen a photo barricade stop fans from having the true Ceremony experience which includes conquering the stage during "Pressure's On" and "Kersed", I worry that the band is changing too much. When friends in attendance asked me how Ceremony are live and I told them they have the most insane shows of any rock band you could see. That statement is true so long as there's no barricade.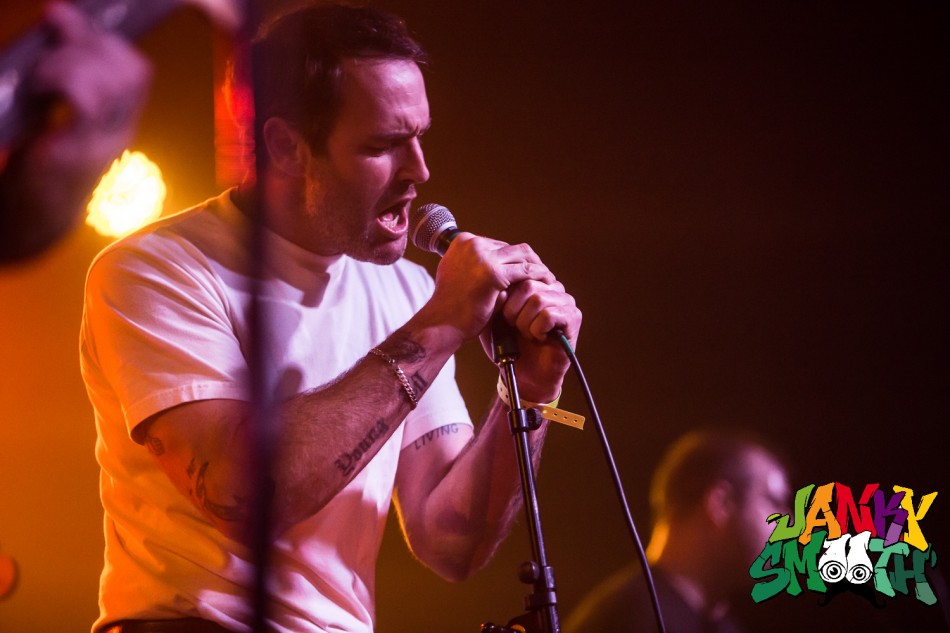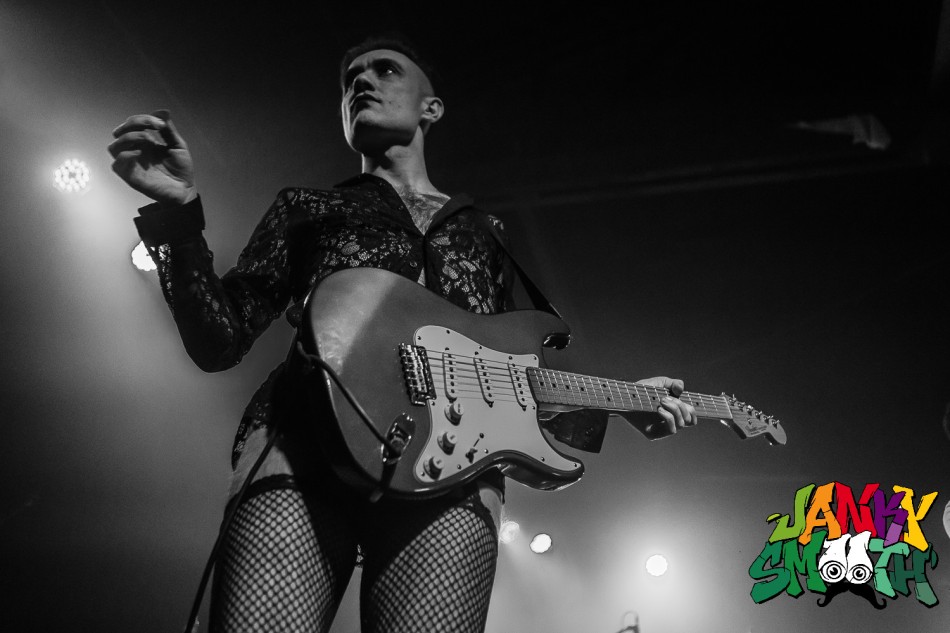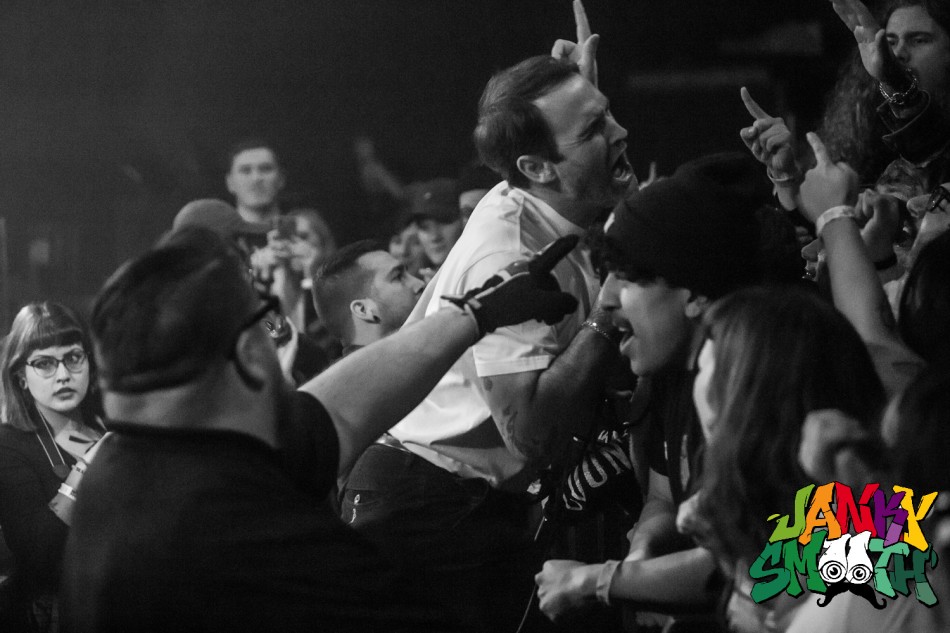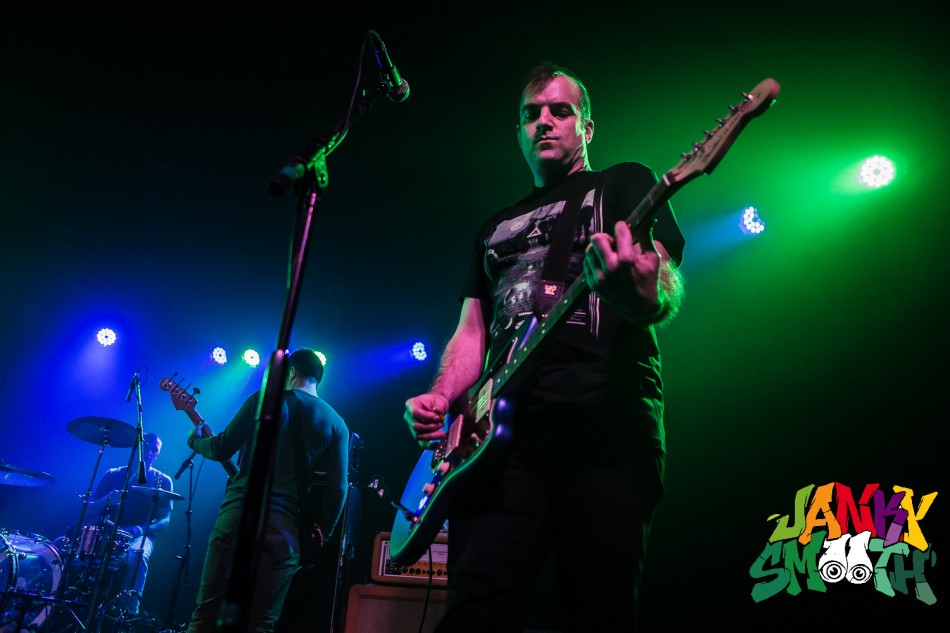 For me the festival peaked with Ceremony because going from insane hardcore to Drab Majesty felt almost like listening to goth elevator music. Without the visual component of their live sets, I'm the band couldn't thoroughly capture the audience's imagination. I wonder how anyone that arrived after Ceremony felt about this set, probably very differently. At one point during soundcheck, I heard Drab Majesty riffs played by two guys in normal clothes and imagined how incredible it would be to witness a stripped Drab Majesty set without the costumes. It would've been so fitting to see that at a hardcore festival but this would not be our fate.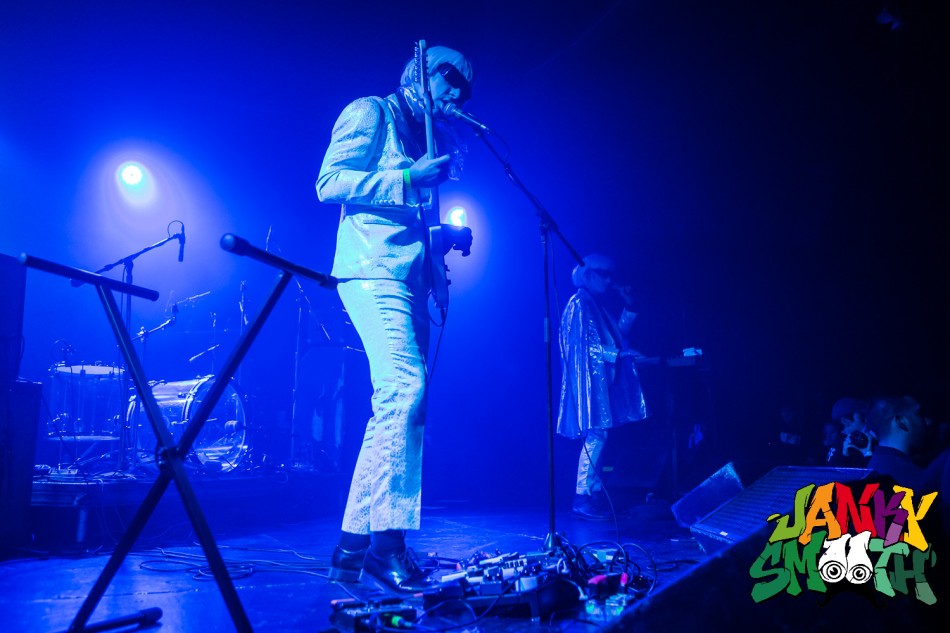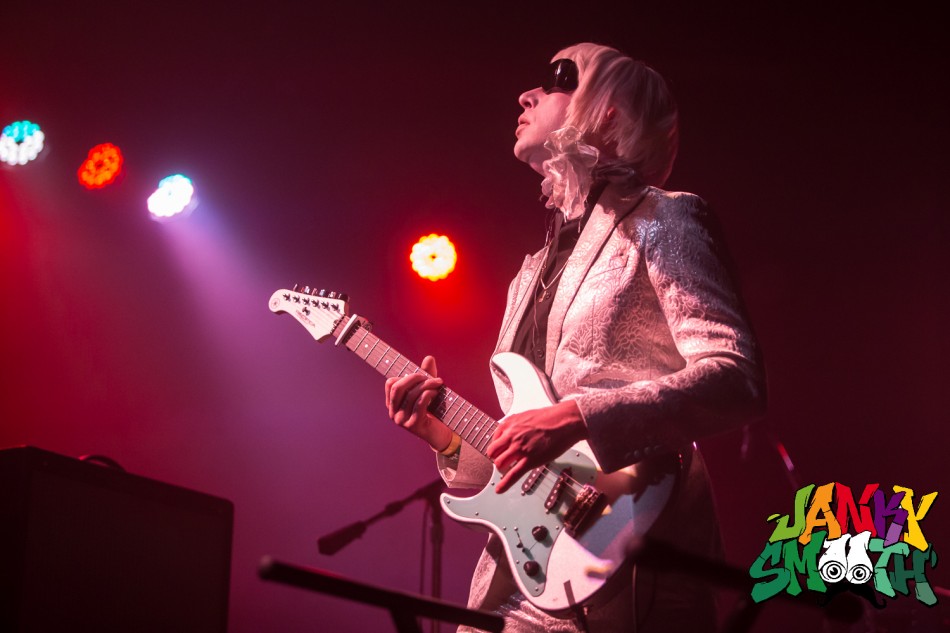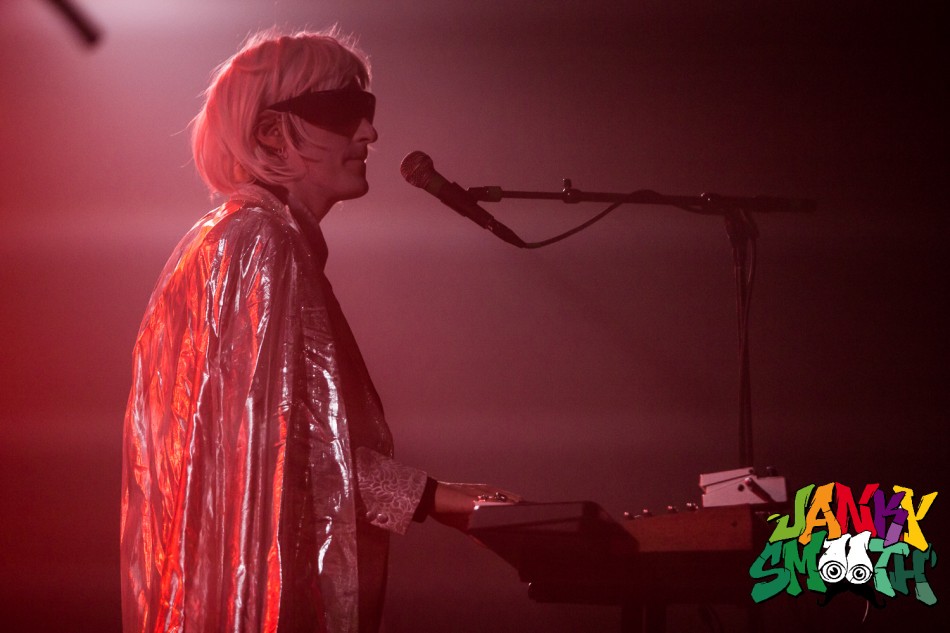 Joyce Manor's power to draw cannot be understated. This was Ceremony's festival but plenty of Joyce Manor kids, who cherished the band in their high school years, were present in mass. This set ended the evening on a high note, making everyone feel simultaneously young but nostalgic for youth.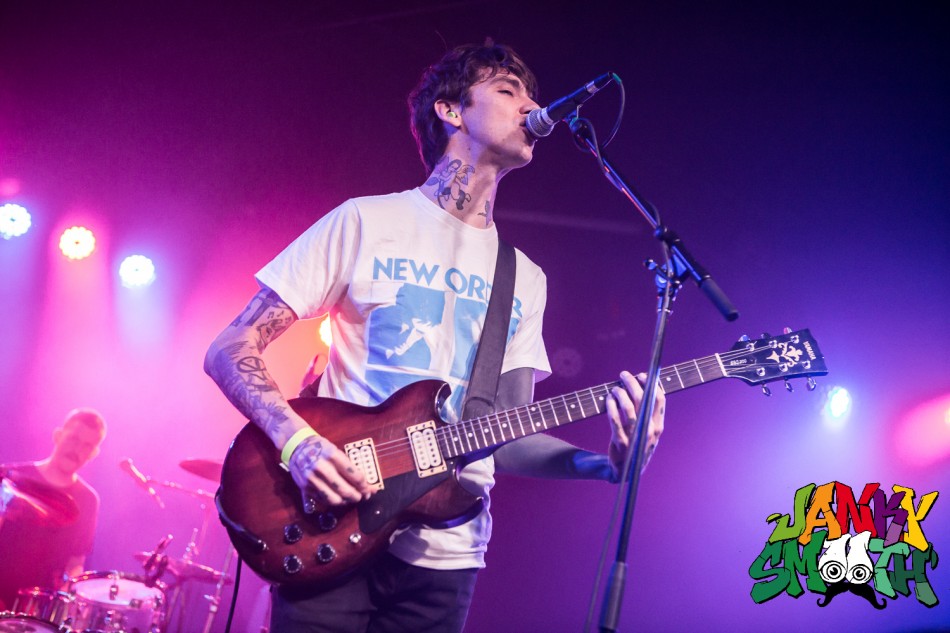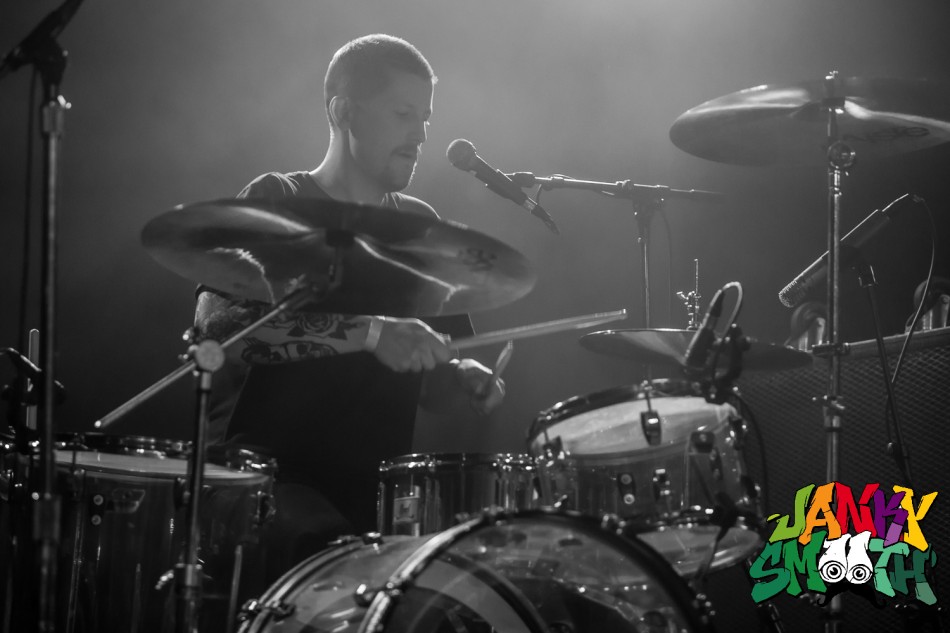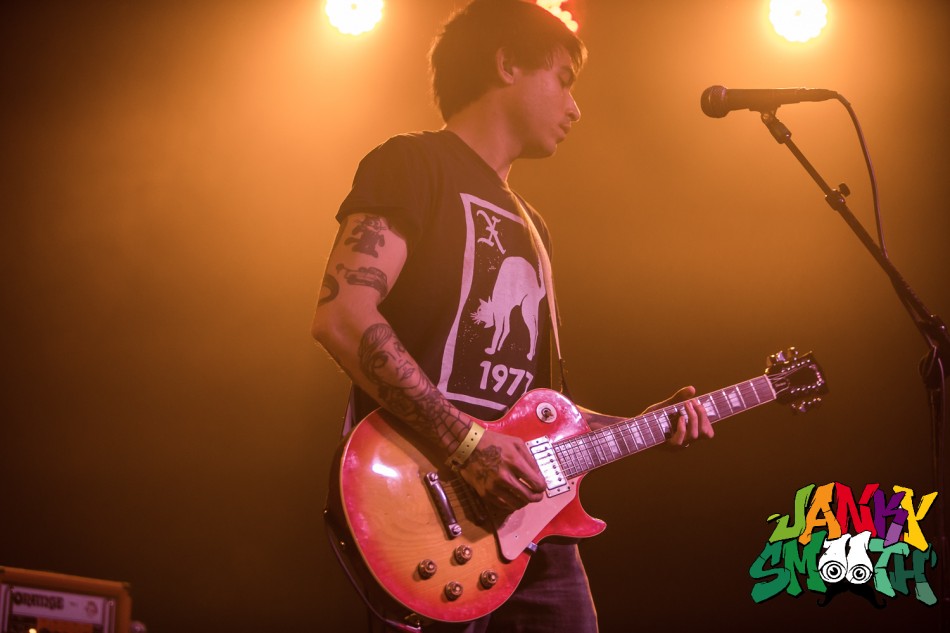 I feel sacrilegious writing ant negative criticism about Home Sick seeing as Ceremony is hands down my favorite band but like any festival there were peaks and valleys. Every band had something for someone out there and for another year, Ceremony reenforced themselves as one of the most important acts in underground music, always ahead of the curve.
Words by: Rob Shepyer
Photos by: Veronika Reinert