Dark Entries: Bauhaus at the Hollywood Palladium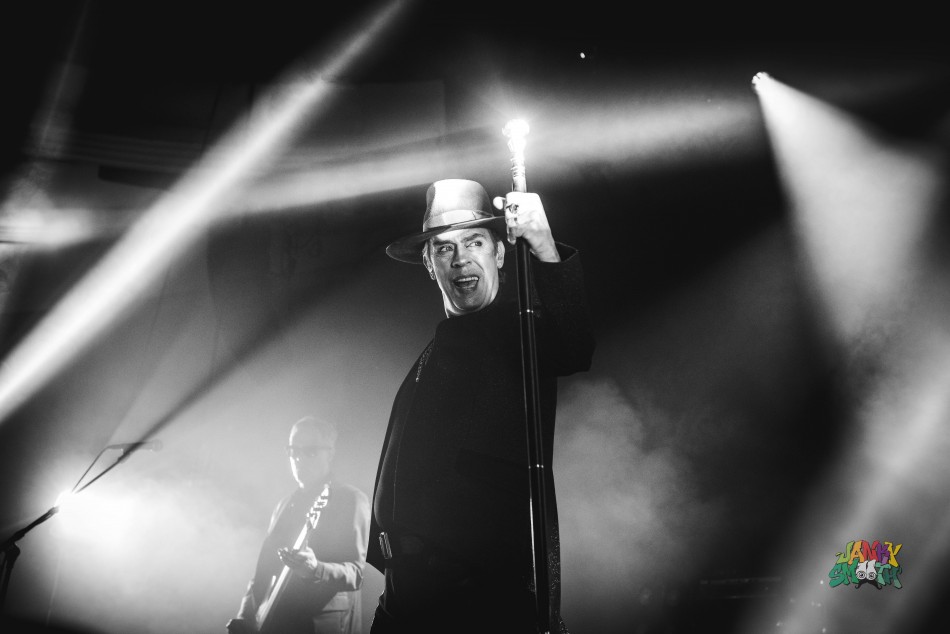 Entire schools of music, fashion, art, and world views owe themselves to a single English band known as Bauhaus. The music of which is noisy, wild, sexual, raw, bleak, and upsetting to any status quo the world over. So, it should be remarkable that a band like this, and the music they created, is so beloved that upon the band's reunion, they sold out two shows at the Hollywood Palladium with fans flying across oceans to see it.
Those who have been playing close attention might've had the feeling that Bauhaus would come together once again. Peter Murphy's last tour was an ode to his old band and featured former bassist David J. Haskins. So, perhaps bad blood wasn't the reason this took so long. Fellow art world nightcrawlers would see Kevin Haskins and Daniel Ash out and about in Los Angeles from time to time, whether it was onstage as Poptone or just enjoying the Los Angeles night. Who knows exactly what was the catalyst for these two shows taking place, perhaps Peter Murphy's heart attack forced him to look into the abyss and rather than just see himself staring back at him, he saw his band.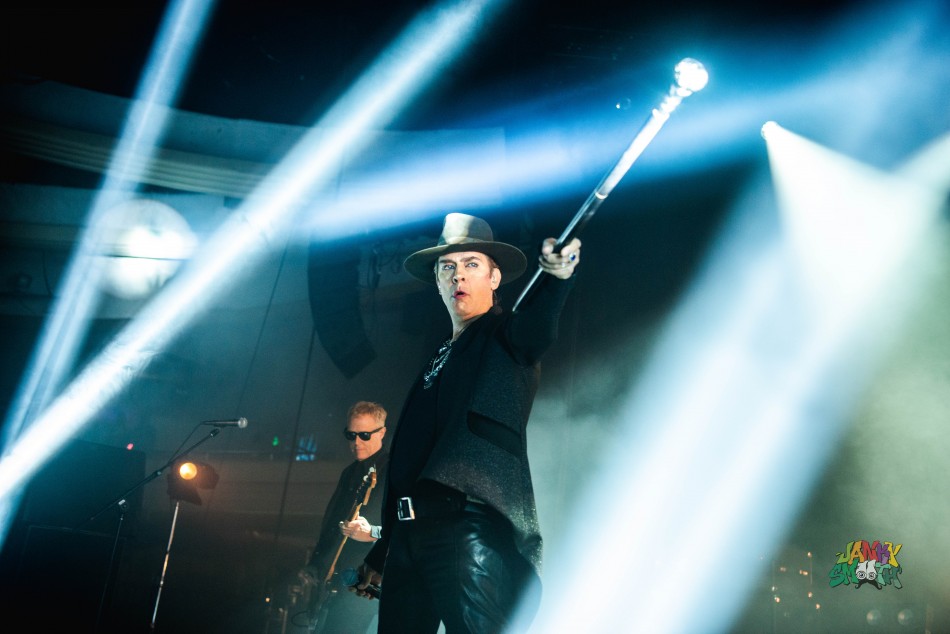 Opening up the show was Automatic. A young trio of women that will be pushing new boundaries of post punk with a rhythmic and catchy sound that gets under your skin to make you bounce and move. Drummer Lola Dompe is actually the daughter of Bauhaus drummer Kevin Haskins and you can tell she's been playing since her childhood. Bauhaus may be literally in Automatic's DNA but the sound of many post punk greats are sonically in the band's DNA. You can catch this trio at Ceremony's upcoming Home Sick festival where they will join the ranks of many post punk greats.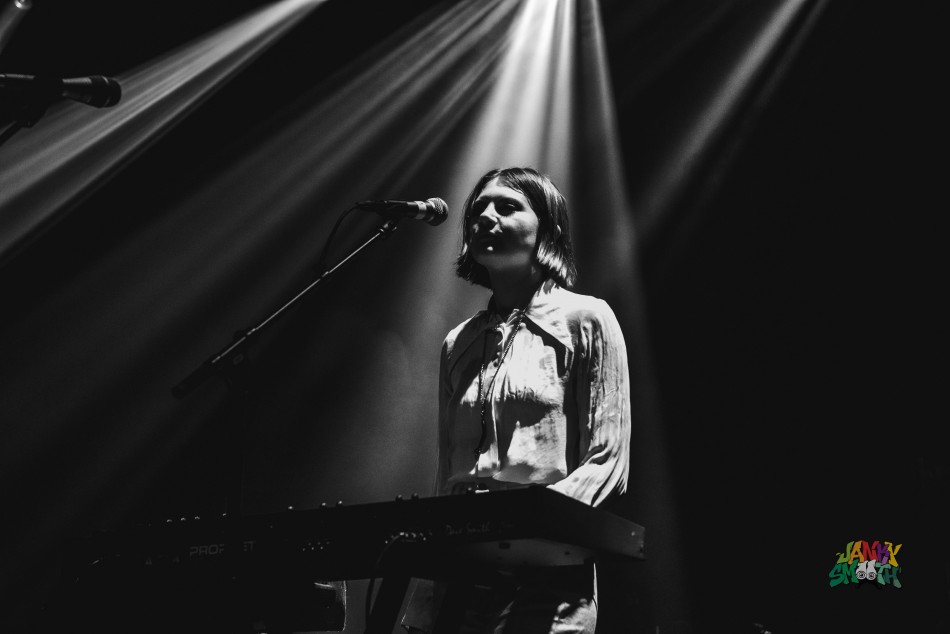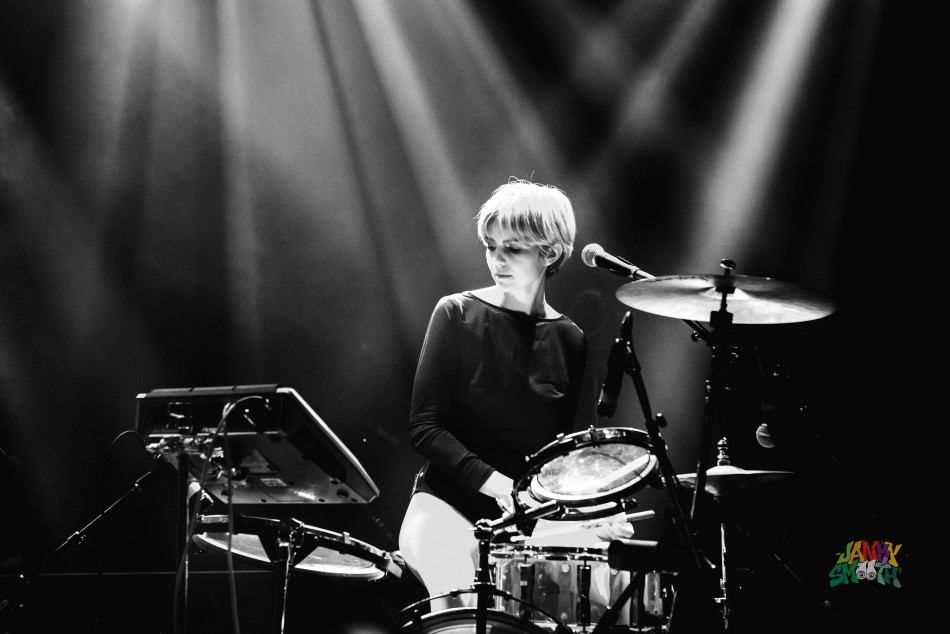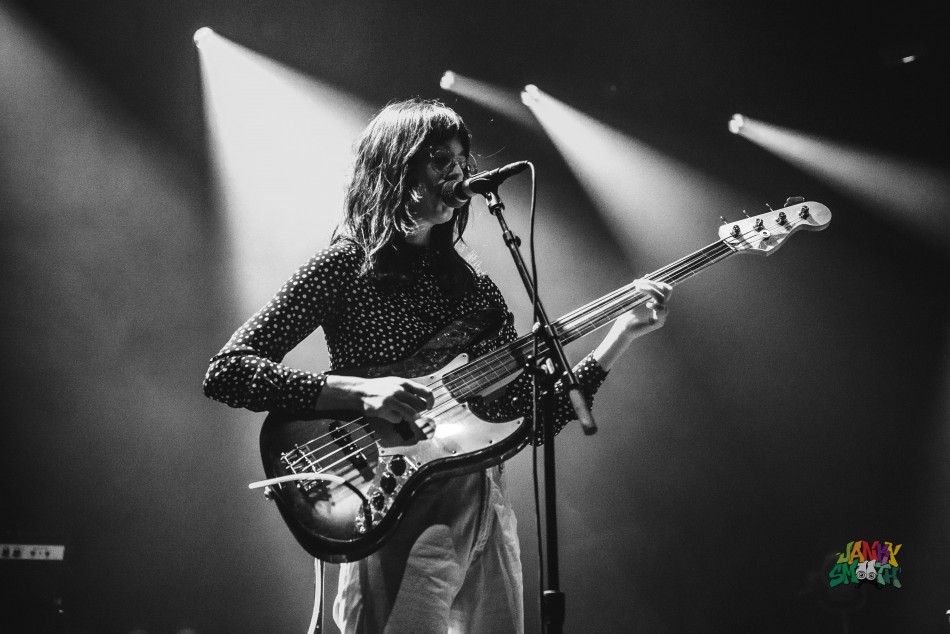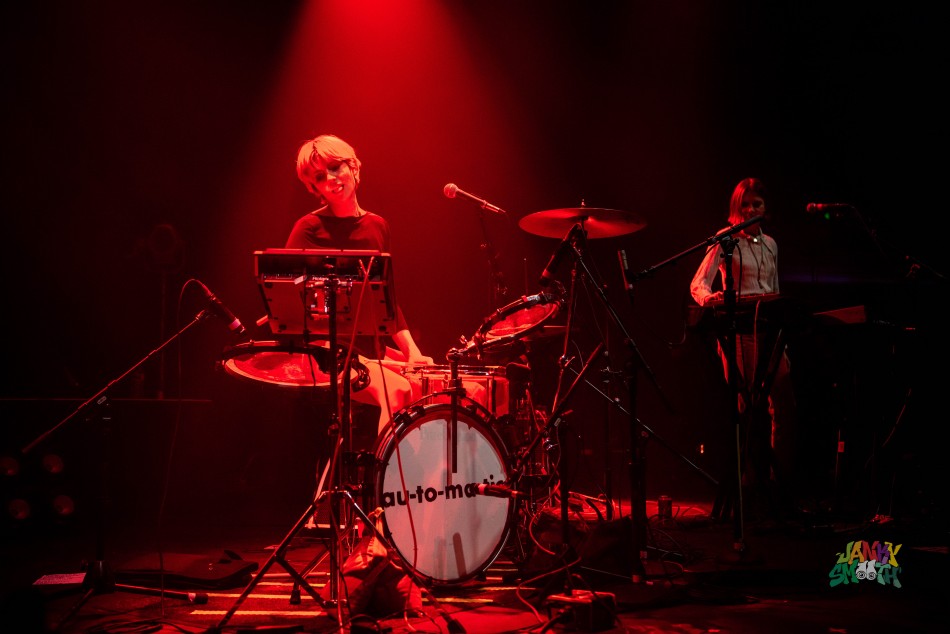 White noise was humming before the bands and in between, stirring something uneasy within every member of the audience. When the lights finally dimmed and the noise swelled up into music, Daniel Ash picked up his guitar, we were off and running. Peter Murphy came on stage with a black top hat and cane, looking absolutely devious like some kind of ring master leading a gothic circus.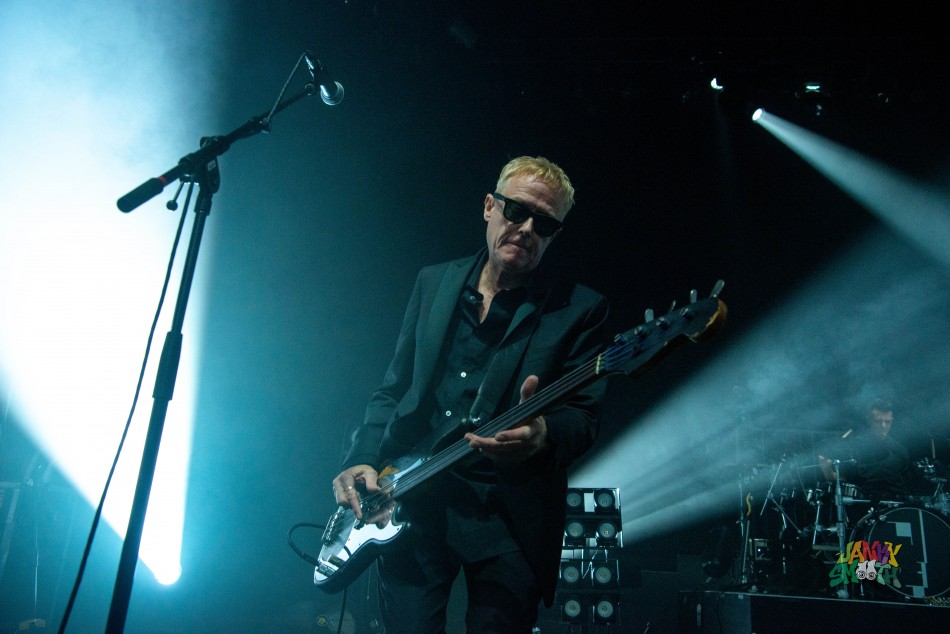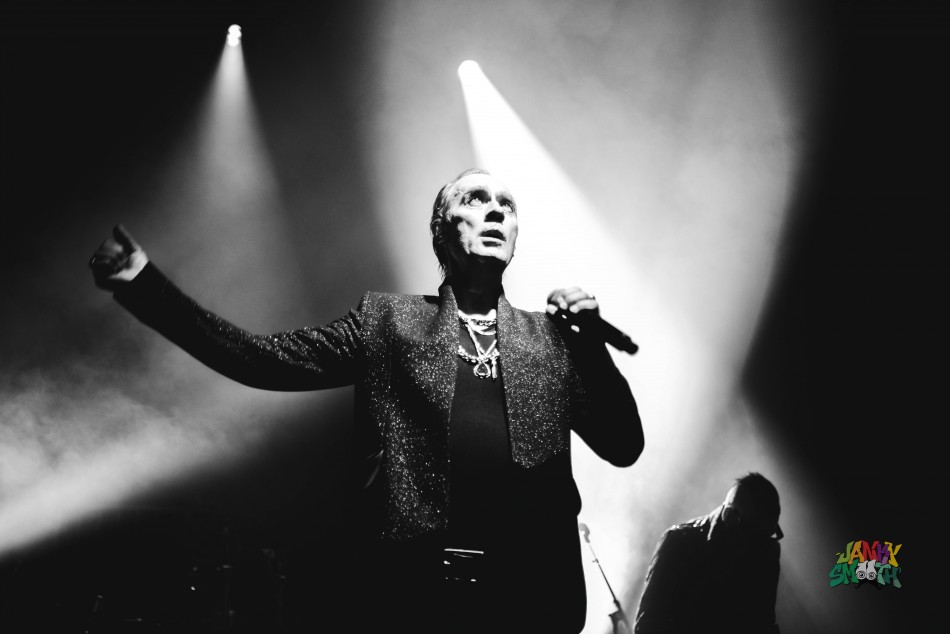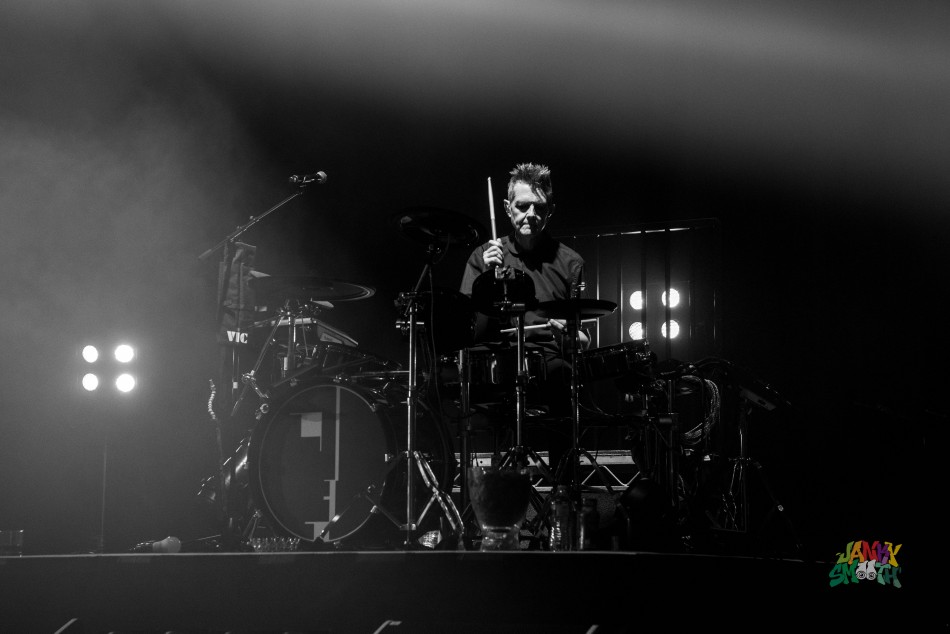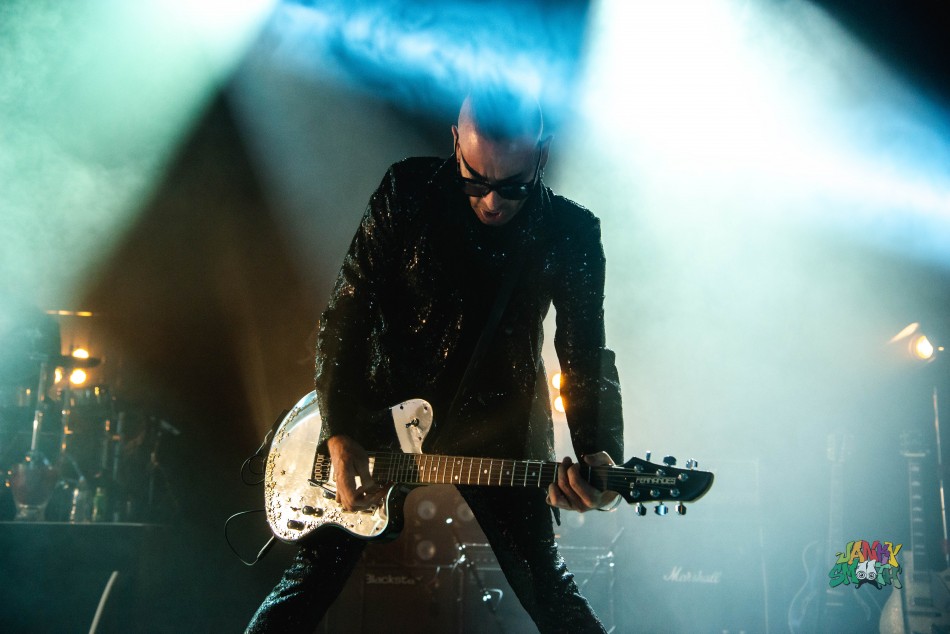 The set showed just how much range there is within this very specific genre. The band could play bombastic march music or muddy noise rock or dance-inducing bangers or underground classics. I was at Peter Murphy's Novo show where the music of Bauhaus made up the majority of the set and although that show was stellar, it didn't quite hit the unleashed levels of this. There's something special about the synergy these men have when they make music, they bring the best out of each other. Every note was like painting with music, making dark strokes with such depth, power, and history that you could feel.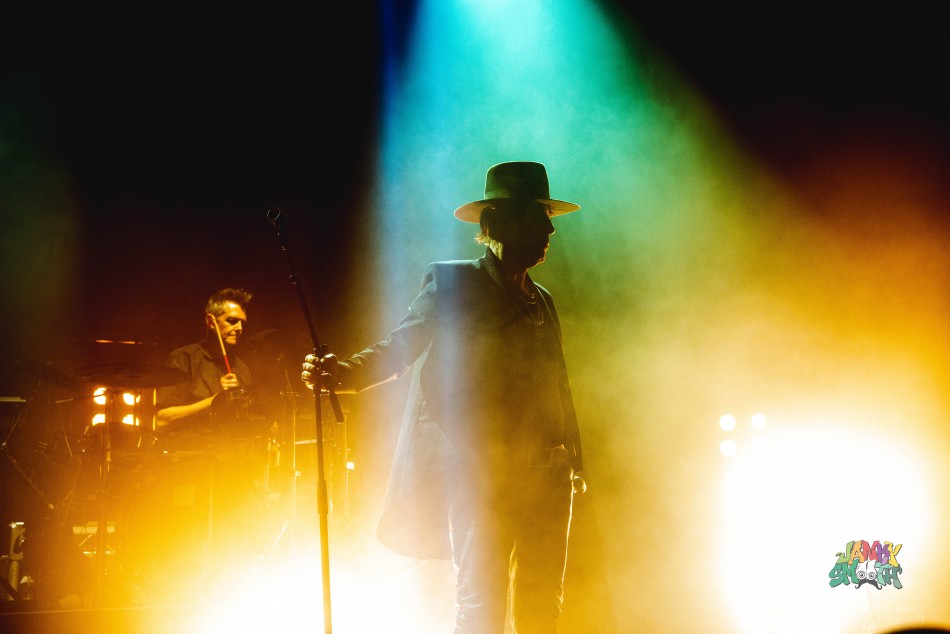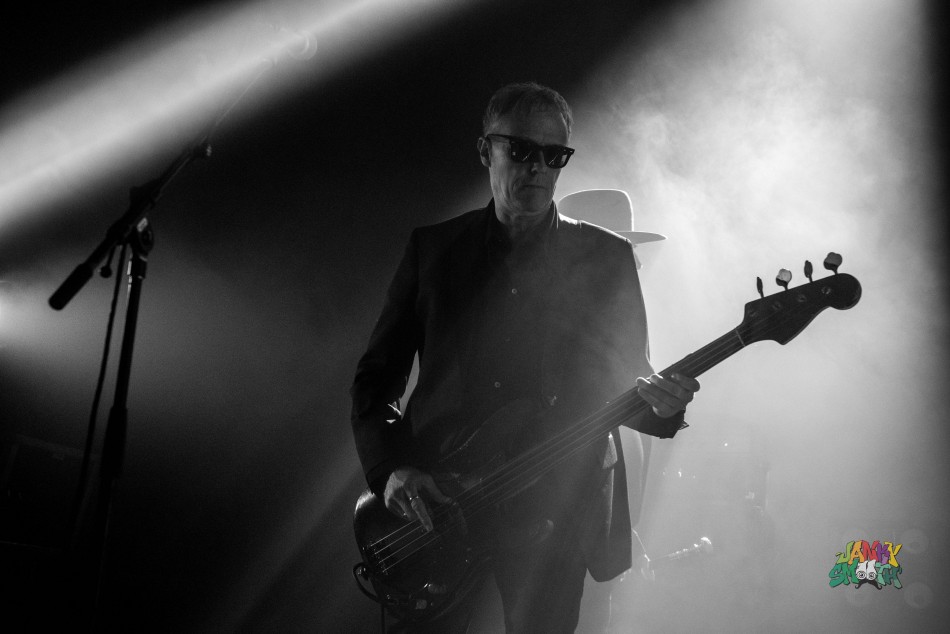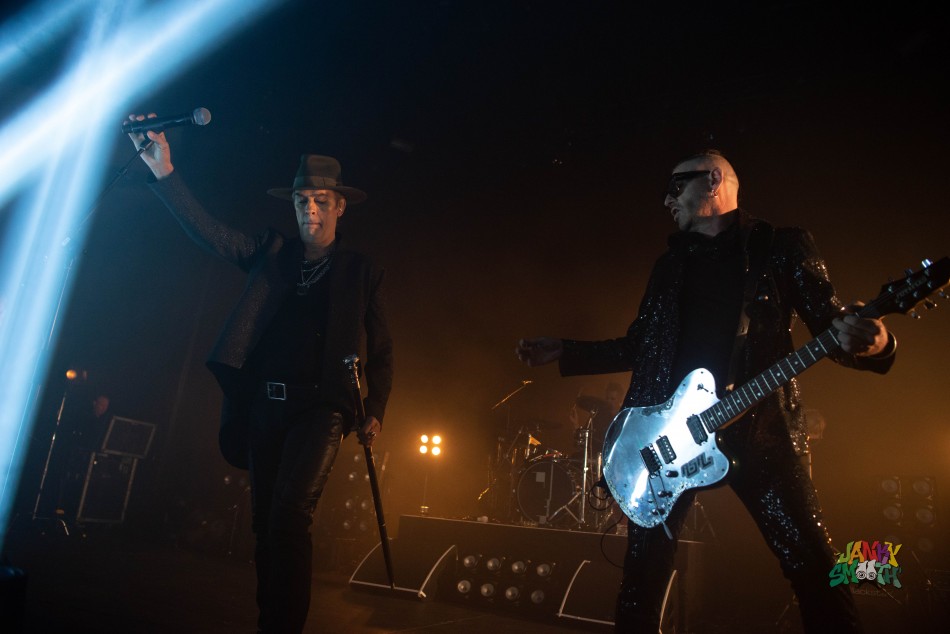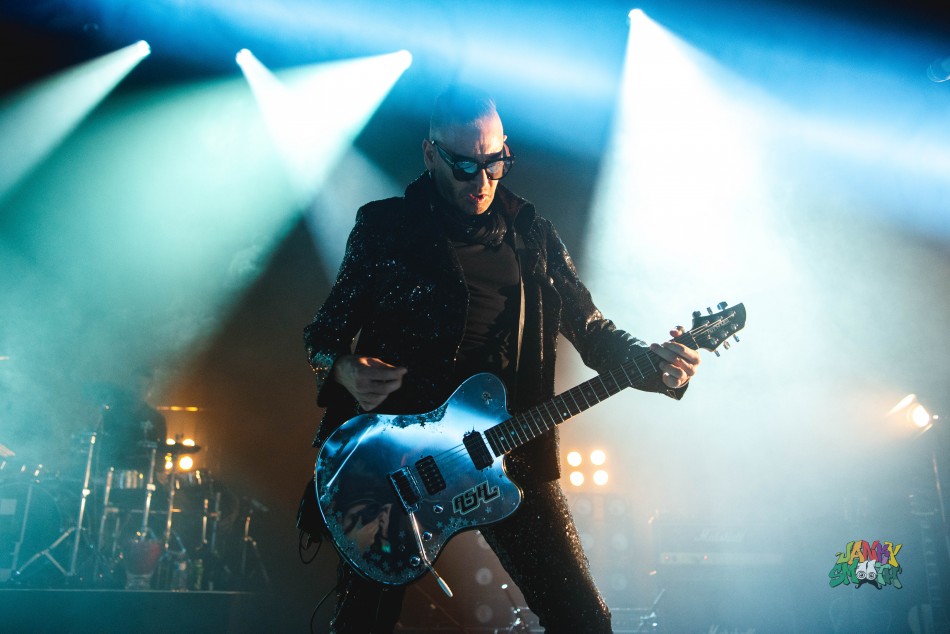 Some of the highlights were "Double Dare", "Spy in the Cab", "She's in Parties", "Bela Lugosi's Dead", and "Dark Entries" which featured a sonic breakdown with texture you could really feel. The encore featured two classic covers and one new one, Iggy Pop's "Sister Midnight" off The Idiot which I always thought would make a wonderful goth song. That was followed by T. Rex's "Telegram Sam" and of course, David Bowie's "Ziggy Stardust" which was as close to musical necromancy as a concert could possibly get.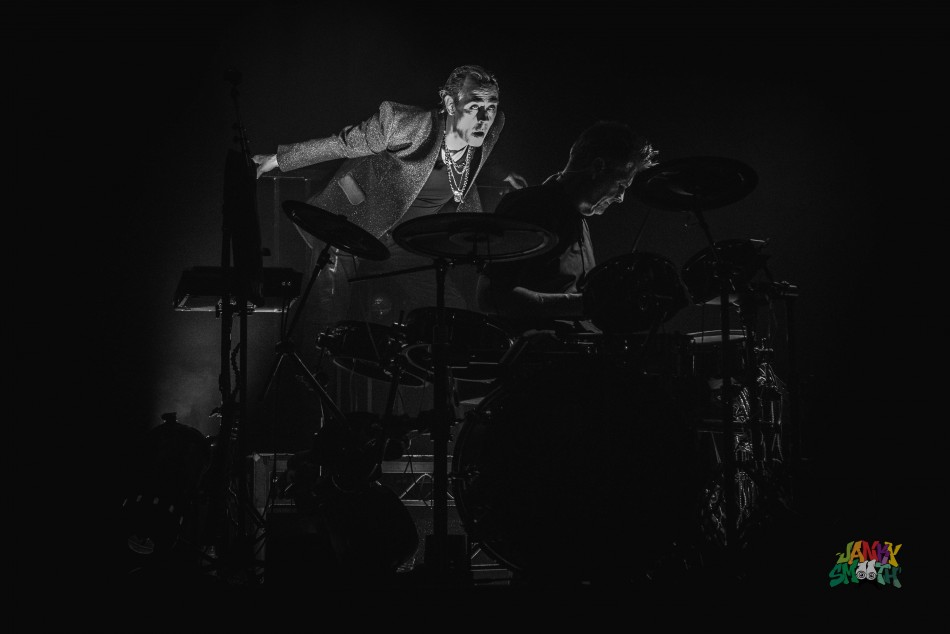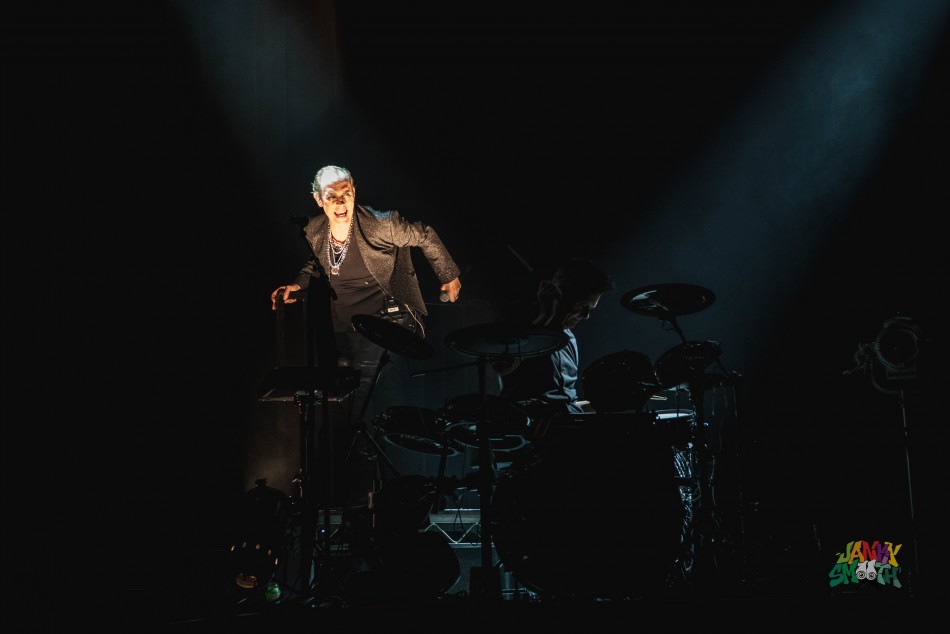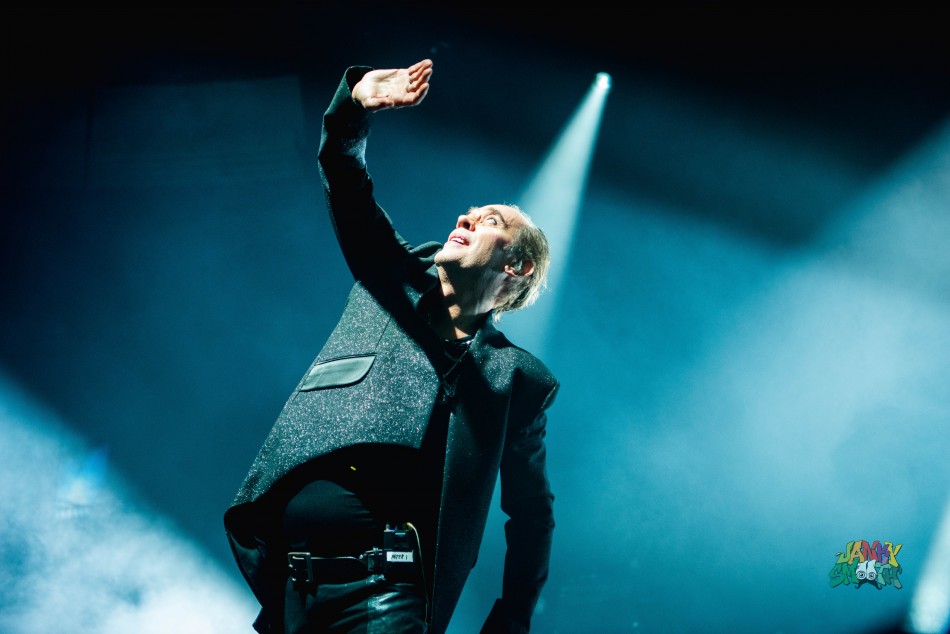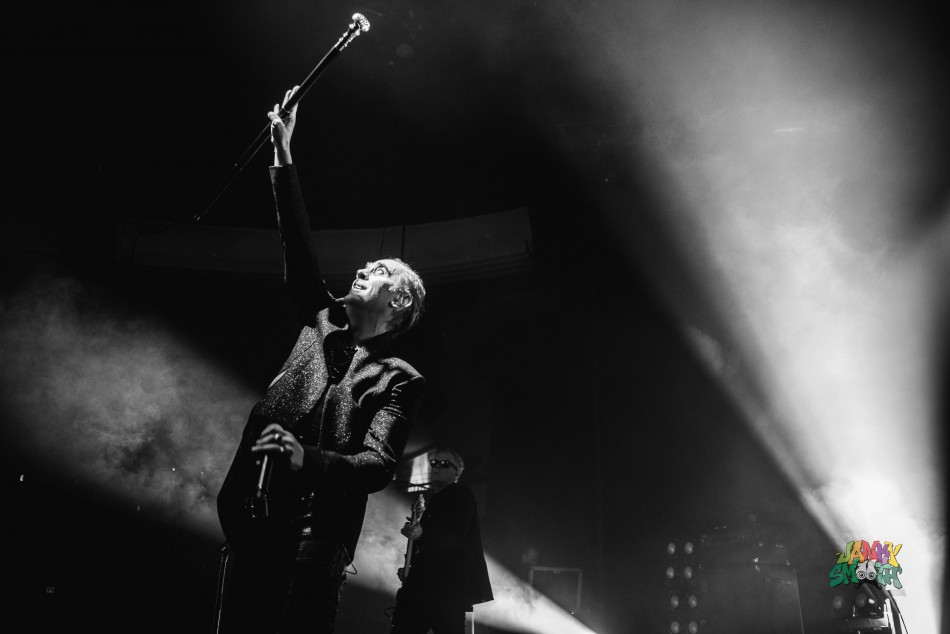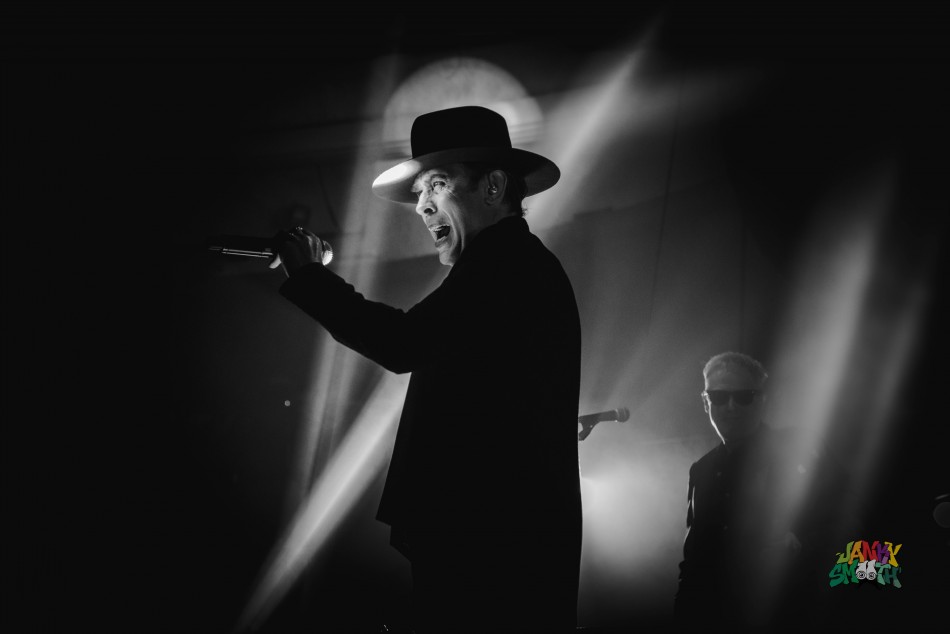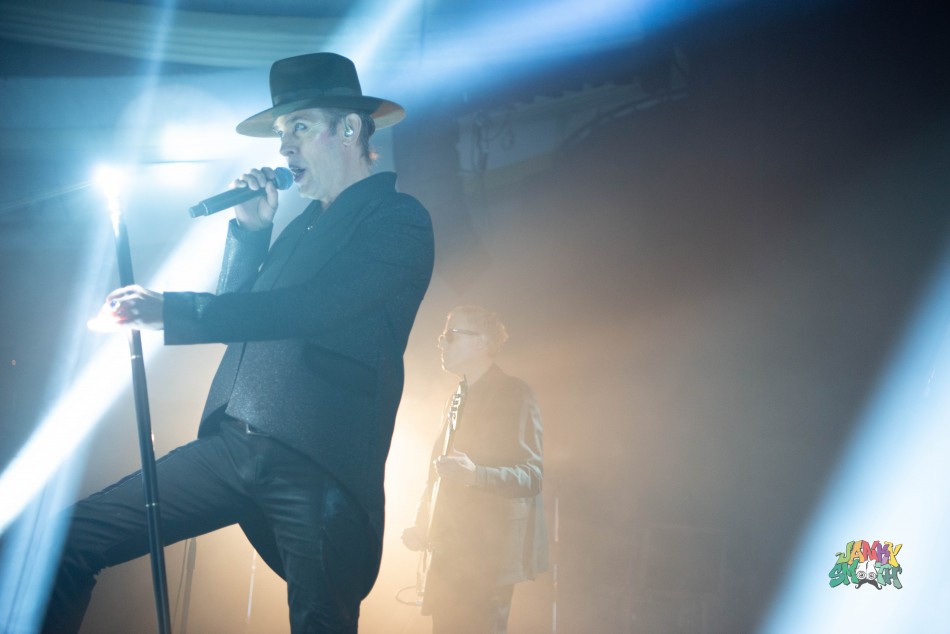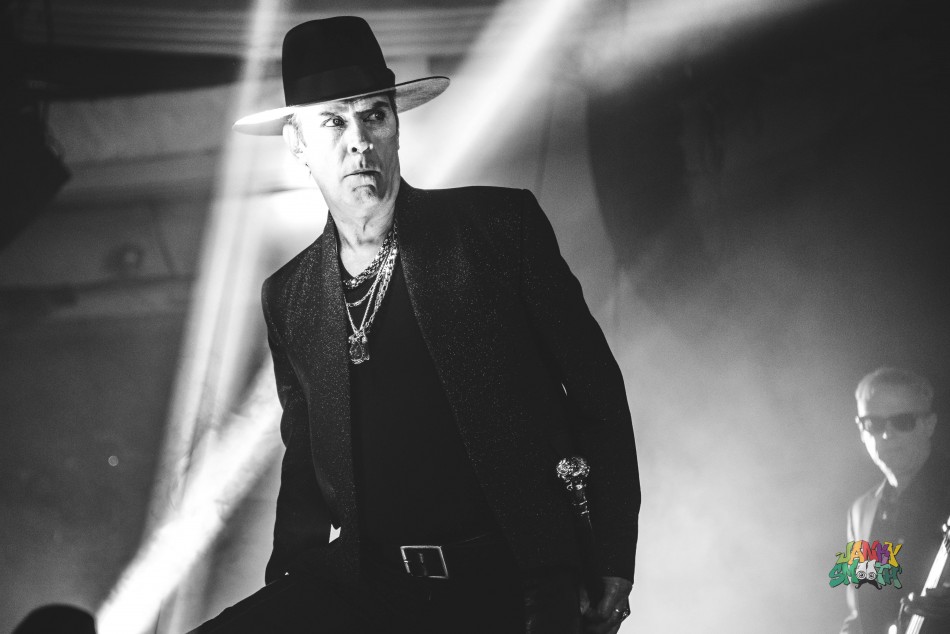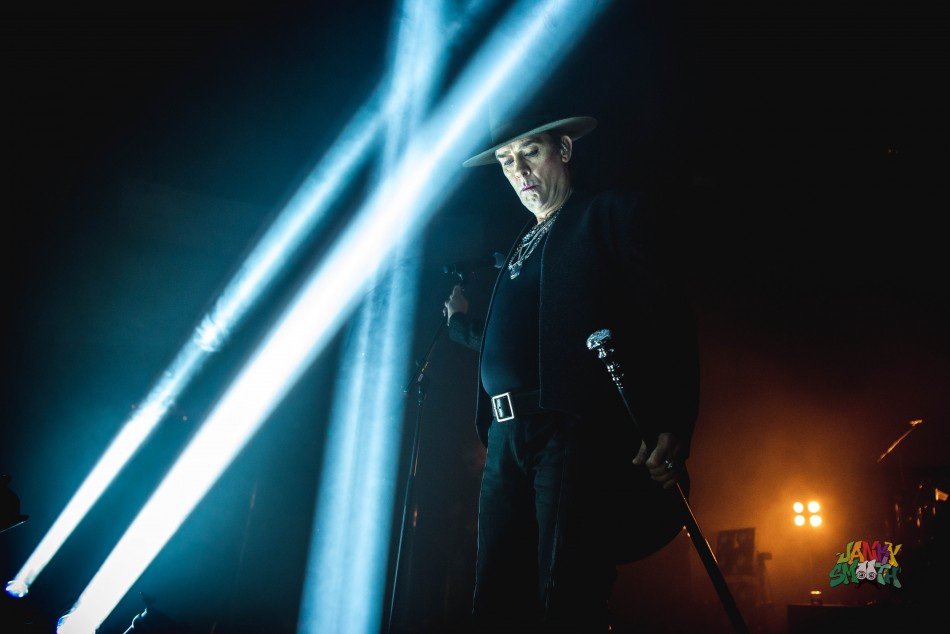 To be honest, I wasn't the biggest Bauhaus fan before this show, I preferred a crisper sort of goth music where I always considered Bauhaus a bit too raw and lo-fi. However, the quality of the music and the atmosphere created by Daniel Ash, David and Kevin Haskins, and Peter Murphy was undeniably incredible. I didn't just experience a great concert but more so a pinnacle moment in the history of goth music.
Words by: Robert Shepyer
Photos by: Giuseppe Steel