Dais Party: Drab Majesty's Modern Mirror Record Release at the Fonda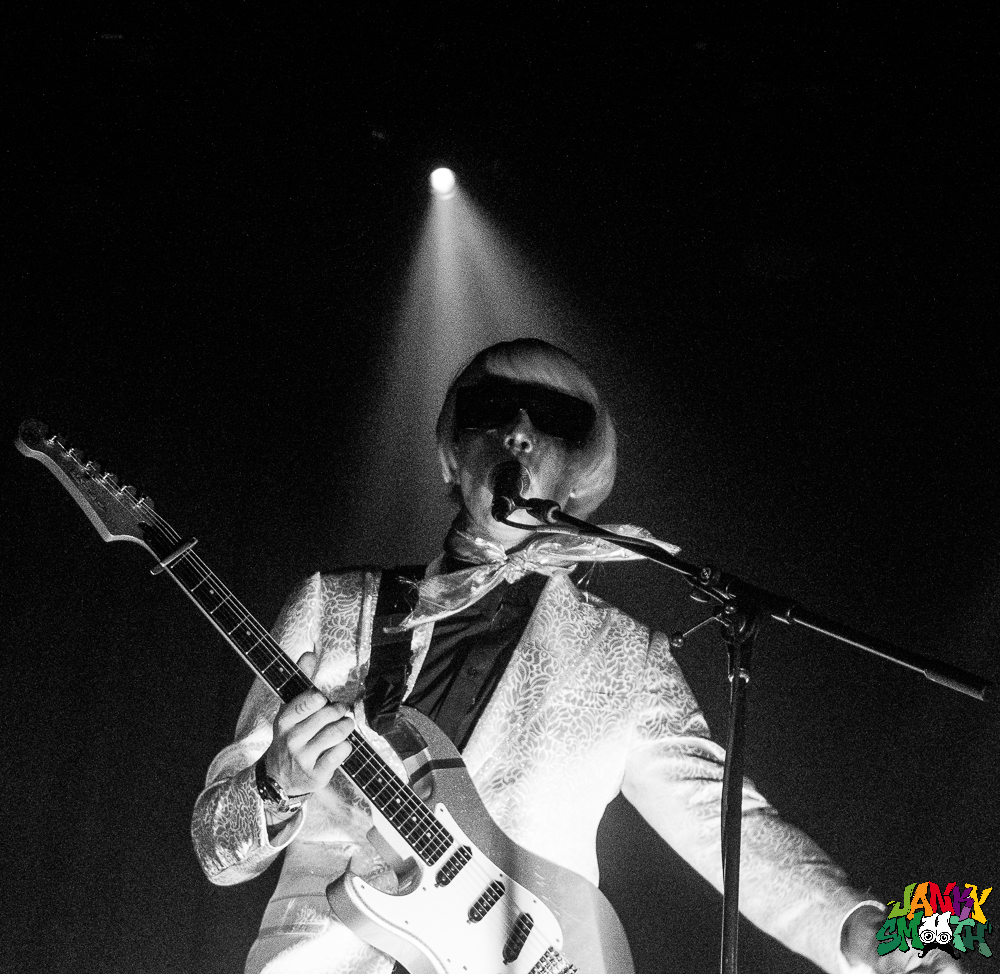 Since 2007, Dais Records has illuminated artists that challenge the audiophile's idea of post-punk, and the sold-out Fonda theatre's guests on July 26 were no exception. Los Angeles' own rising goth-gaze stars Drab Majesty launched their expansive tour of Modern Mirror, their third studio album, accompanied by the dynamic synth-pop brothers in Body of Light and the imposing industrial phenomenon, HIDE.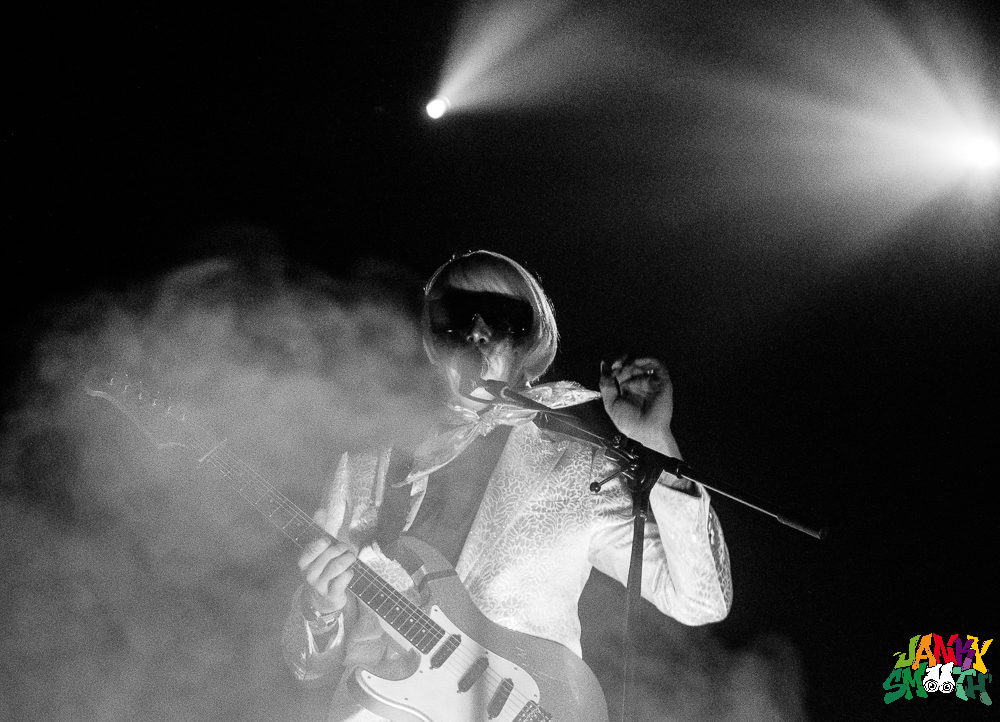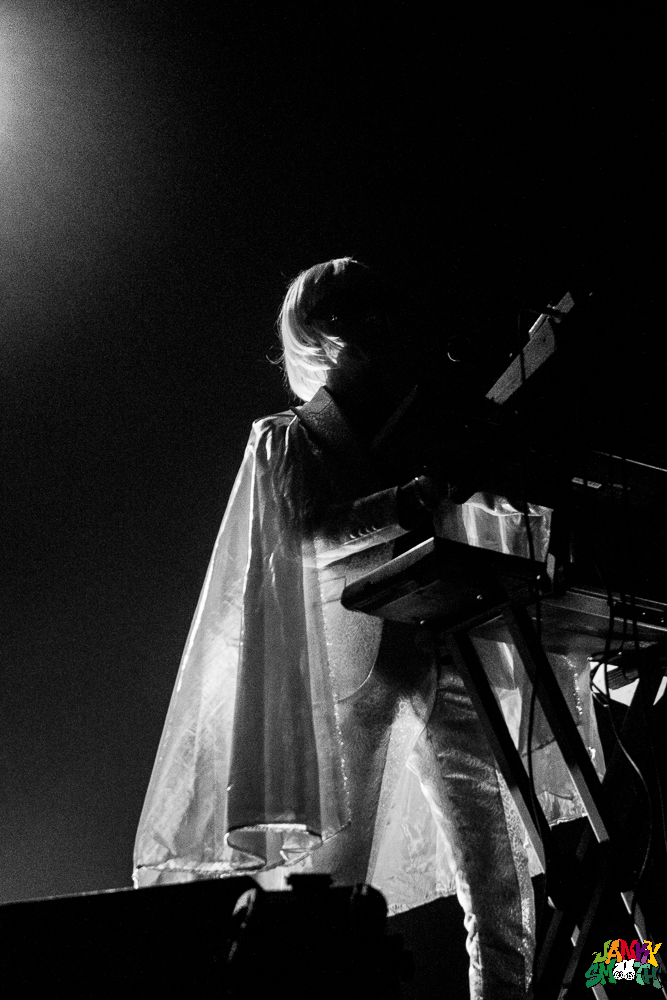 July 26 must have been a pivotal evening for Andrew and Alex Jarson of Body of Light, as it not only marked this performance, but also the release of their second album, Time to Kill. When synth player Andrew emerged alone, diving into an artificial and otherworldly-sounding interlude fit for an early '80s sci-fi movie, no one could have expected what would come. Suddenly, Alex emerged from a blood red fog while a synth-pop beat began to take form. Although initially reminiscent of Depeche Mode or Soft Cell, the duo has something that is distinctly their own: Alex's bursting energy. Going into the album's third track, "Don't Pretend," they were contained to the stage, but by the time they reached the chorus, Alex had jumped from the stage, into the pit, and back repeatedly with an arresting buoyancy bordering on the supernatural. With the idea of a "body of light"—meaning a consciousness beyond material reality— having its roots in first-century esoteric tradition, this idea is as old as time. Body of Light, the band, is its modern application, an equally meditative and dynamic experience.
Following Body of Light was a group whose fervor could never be hidden from view, despite what their name suggests. HIDE, a Chicago-based industrial duo made up of percussionist Seth Sher and fine artist Heather Gabel, took to a stage with a strobe as its sole light source. The limited visual cues allowed for the audience to focus on the voice recording that talked about the dangers of dehumanization. Heather then began to squirm and writhe and inch about in grayscale, as if possessed by something unseen or entering the early phases of rigor mortis. As Heather growled, "For all this time, for all this time, it was yours and now it's mine!" and Seth's rig reached piercing frequency, it soon became known that HIDE is anger personified exacting its revenge on an unjust world with electronic dissent. Though HIDE's music parallels industrial giants like Skinny Puppy or Einsturzende Neubauten, their female-fronted vocal and powerful lyrics provoke reflection on systemic oppression and senseless violence, offering to the post-human world a feminist sentiment not seen since Penis Envy-era Crass, and it could not be more timely.
Finally, the curtains lifted and shrieks of elation emanated from the crowd. When the cheering dissipated, two icy white figures emerged from mists of crimson and azure: Deb Demure and Mona D of Drab Majesty. Their presence commanded the stage; their regalia shimmered in the artificial moonlight as they stood in stoic equanimity on elevated platforms and chanted "A Dialogue" in unison. Drab's dreamy reverb-drenched guitar, the hypnotic textures of Mona's keys and drum machine, and the rising and falling cadence of both of their voices kept the entire crowd spellbound as they played the well-received album from beginning to end. When the two broke into "Ellipsis,'" already-iconic intro, the cheers started again and a fan in the front row shrieked, "Oh, I love this song!"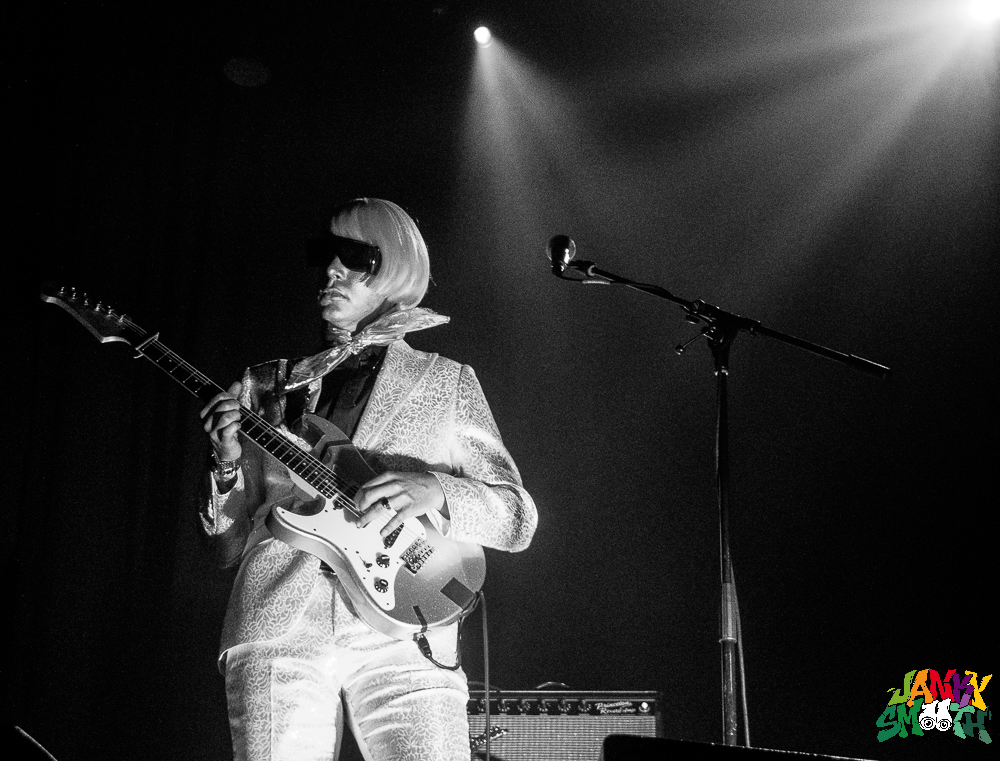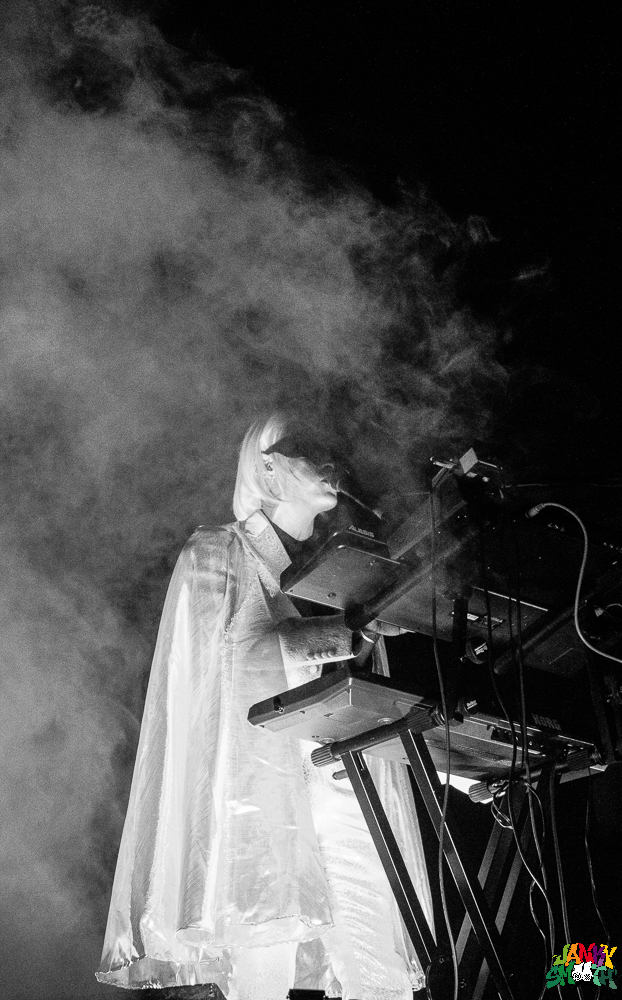 Drab Majesty are true masters of their craft. Their finesse makes the whole experience transformative, suggesting that in order to truly appreciate Modern Mirror's greatness, it must be experienced live. Of course, this grandeur is well-earned. As of July, the prolific duo has released three full-length albums, several EPs, toured Europe several times, and more recently, toured with the Smashing Pumpkins, and they are only looking forward. Although some aspects of Drab Majesty keep the sound of early '80s 4AD alive, they have also established themselves as an influential group whose contributions to the music world are both original and refreshing.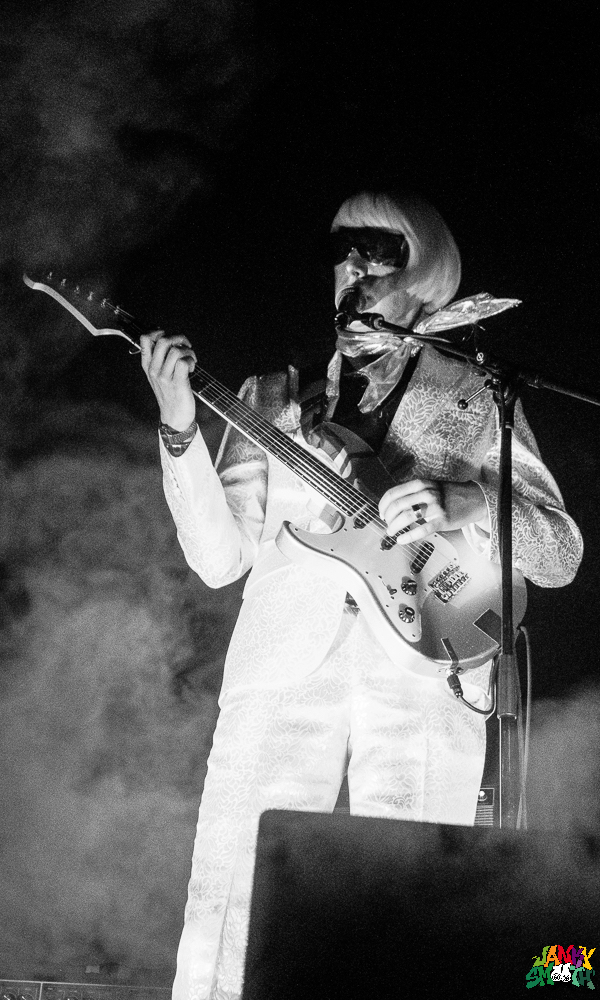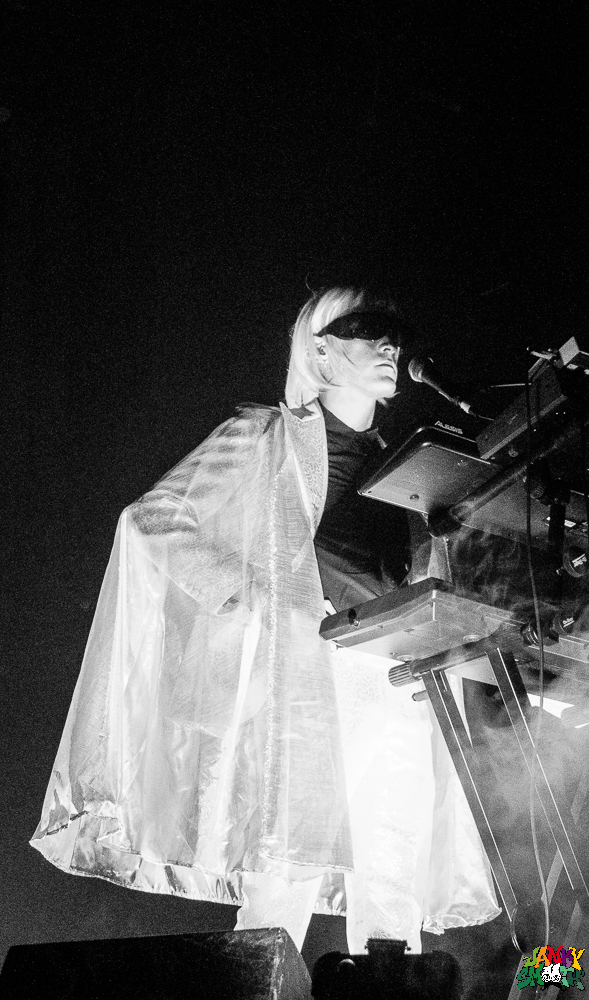 Seeing any of these bands individually would be a gift, but having the opportunity to experience all of them in one night it is an indelible experience that you do not want to miss. Be sure to catch Drab Majesty as they continue to perform Modern Mirror in full across North America and Europe in the ensuing months.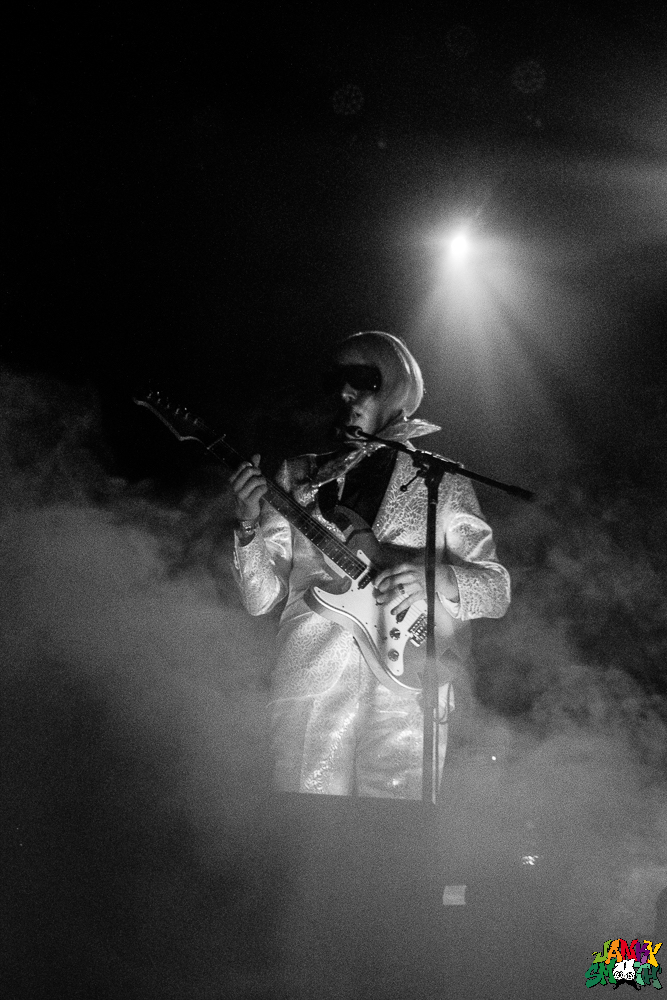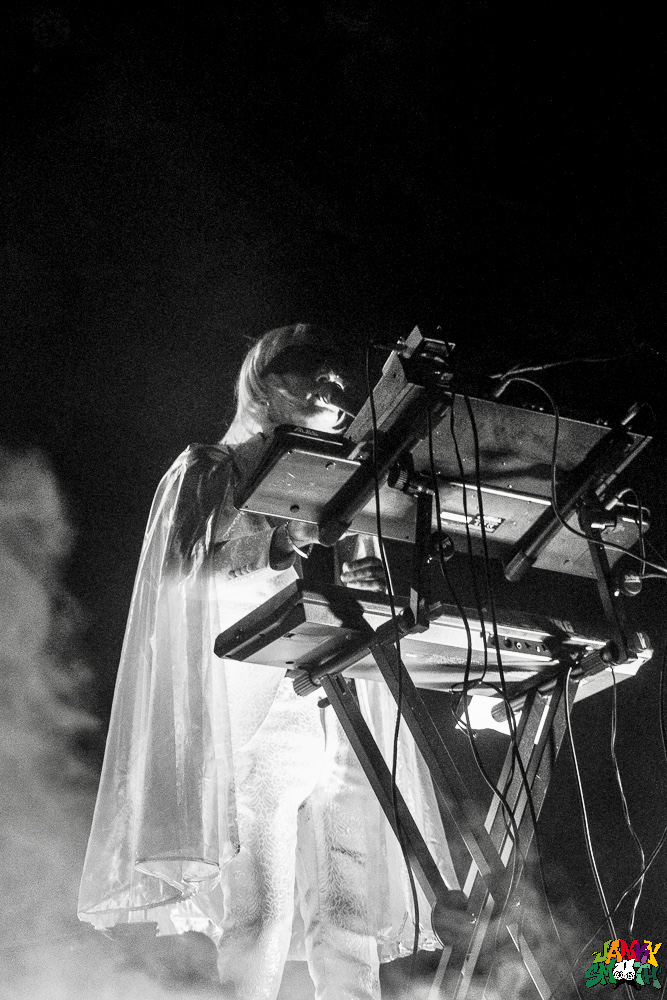 Words by: Audrey Kemp
Photos by: Lindsay Arth