Albert Hammond Jr Strokes The Teragram Ballroom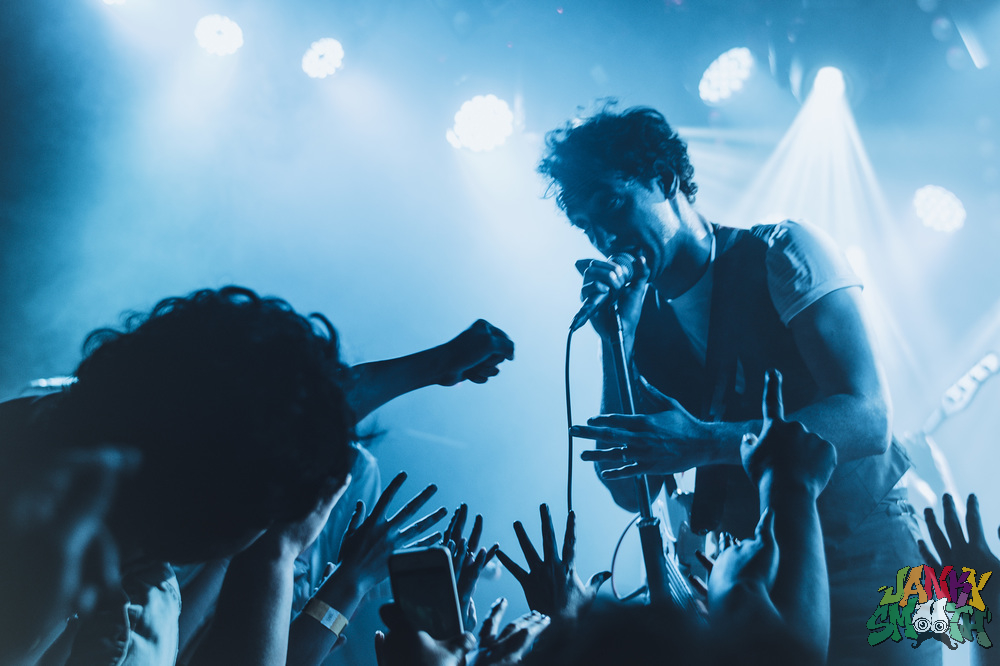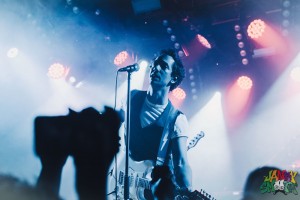 Albert Hammond Jr. headlined The Teragram Ballroom in Los Angeles Wednesday night in support of his third solo album "Momentary Masters".  Who could have predicted that one of the most anticipated shows of 2015 would have landed on a hump day? The record, according to Albert himself, was inspired by astronomer Carl Sagan's book "Pale Blue Dot", a book about space and the future of mankind. I can't claim that I have been able to make the connection, but I can tell you that Strokes rhythm guitarist Albert Hammond Jr. definitely composed and produced this album with an out of this world mentality. Momentary Masters is great, sonically, and the instrumentation is nothing short of spectacular, but it doesn't do their face melting live sound justice.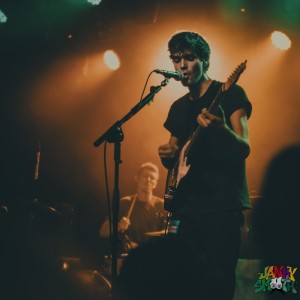 Directly supporting Albert were Day Wave and they played a tight set. I could tell that a lot of the audience members weren't too familiar with the band (The chick next to me kept referring to them as Date Wave to her other friend.  The band even repeated their name towards the end of their set and she still kept calling them Date Wave), the crowd seemed pleased with their set as they swayed their hips awkwardly and played finger drums with their pants. I've been excited to see this band for a while.  I discovered them through Majestic, a popular youtube channel that uploads a lot of indie music from all over the world. The band's instrumentation was impeccable and the five piece outfit have a superb sound.  They remind me of California's nonsensical weather (i.e. rain in the summer, 100+ degrees in the fall) but in a good way.  Overall a harmonious smile-inducing blend of noise that just makes you want to dance the night away over hipster craft beer and friends. It was a joyful start to the show before Mr. Hammond hopped on stage.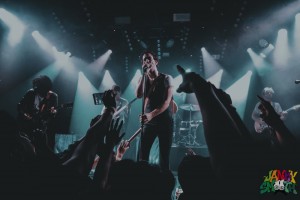 Being in the same room as one of the most iconic guitarists of the last 15 years was euphoric- a bold statement to make, I know, but i'm sure the crowd he brought Wednesday night would whole heartedly agree with me. Everyone was ardently waiting for the arrival of Albert Hammond Jr.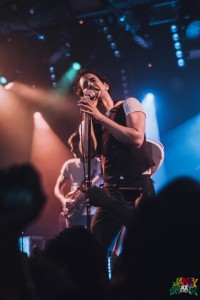 The best part of the Albert Hammond Jr set was his charisma and confidence- he's a great musician, yes, but he's an even greater performer, times infinity. So many kids hopped on stage to get a hug or even a dance with Albert that I started to question whether I was there to watch Albert or sweaty 19 year olds. Im only teasing of course, the wild and aggressive crowd made the show a lot more enjoyable than I expected. The drunk dancing and humid room made for a very punk night.  I felt all of my problems disappear as I danced and sang my heart out to "Side Boob". Speaking of side boob, a teenage girl decided to hop on stage and pull out a marker almost out of thin air with the hopes to get her left breast signed.  Her wishes came true and Albert eagerly marked her skin in the middle of the set.  I already know for a fact that she won't ever wash that boob again. Another audience member jumped on stage and decided to attempt a selfie with Jr., my anti-climatic prediction was that Albert would've given the 8 megapixel camera a smile and then the boy would have left the stage with gold. Instead, Albert grabbed the phone and tossed it in the crowd, and the crowd went wild. The kid ended up getting his phone back, fulfilling the optimistic anti climatic in me. You can watch full video on the Albert Hammond Jr Instagram.
He put aside the joking and banter and went out of his way to thank everyone for the immense ammount of support he has gotten for his solo project. Hope to see you again soon, Mr. Hammond.
Words and Photos: Johnny Ramos
 [Not a valid template]