Gogol Bordello at The Wiltern: Gypsy Punks 10 Year Anniversary Show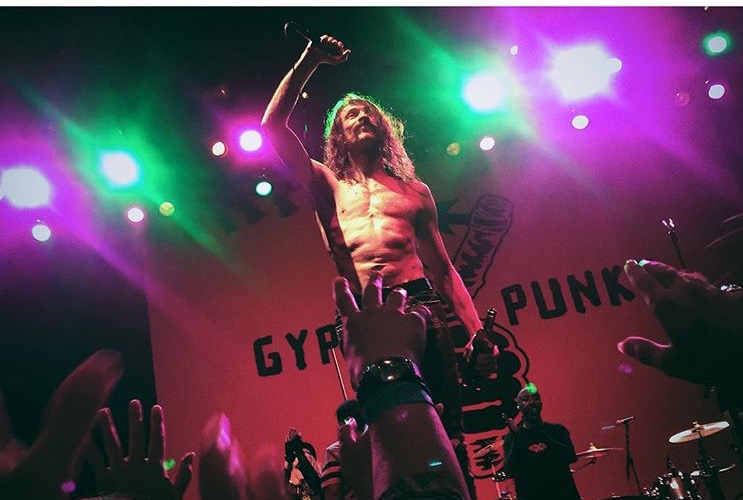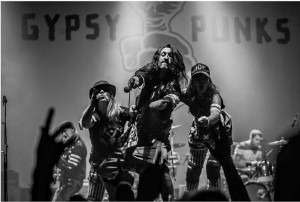 "If you do it yourself it means that you are doing it and loving it and love is the biggest engine in the world. There is nothing bigger, thriving and lasting than a connection with your own passion" -Eugene Hutz
There is something that happens at a Gogol Bordello show that is hard to find in most places in the world- a sense of community that doesn't exclude anyone from the joy that is produced amongst it's members. This past Friday night, Gogol Bordello's tour celebrating and commemorating the 10th anniversary of the Gypsy Punks album stopped at The Wiltern in Los Angeles and the amount of joy produced in that room was a bit overwhelming. In a world that sometimes paralyzes it's denizens with fear of their fellow man and woman, Gogol Bordello and namely, it's General, Eugene Hutz brought their message of brotherhood back to Los Angeles, along with one of the best live shows I've ever seen. I have long contended that Fishbone is the best live band of all time. These types of proclamations are not thrown around lightly. So, it's with great sincerity and thought that I slide Gogol Bordello into the top spot as a co captain, after seeing them for the 4th time this past Friday.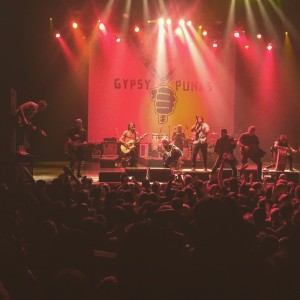 Gypsy Punks is my favorite Gogol Bordello album and is a perfect example of the "lightning in a bottle" metaphor. Eugene Hutz and crew were in the perfect corner of the world, at the perfect time to capture the imagination of music lovers- Williamsburg, Brooklyn.  When the album was released in 2005, prior to the explosion and re mergence of releasing up and coming bands on cassette tape and in the gaping hole which was once the music industry, was the only space you could fit these larger than life, rock mutts, in my opinion. Then again, if you've ever been to a Gogol Bordello show, you know that love for this band is highly infectious.  Hypotheticals are always tricky but I'm always surprised that Gogol Bordello is as popular as they are.  Let's face it- music actually being good is not a prerequisite for success in the music industry.
"…it is always good to be reminded that there are always 2 sides to the human spirit." -Eugene Hutz
The celebration that took place at the Wiltern on Friday was spectacular. There were times that the exuberant audience took it upon themselves to sing the lead vocal. Every section of the Wiltern exploded into a mass of swirling bodies. The stage was splattered with bright, vibrant colors of Gogol Bordello personnel and the beams of light emanating from the eyes of the band. Everything was illuminated.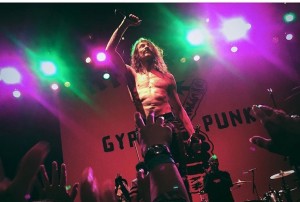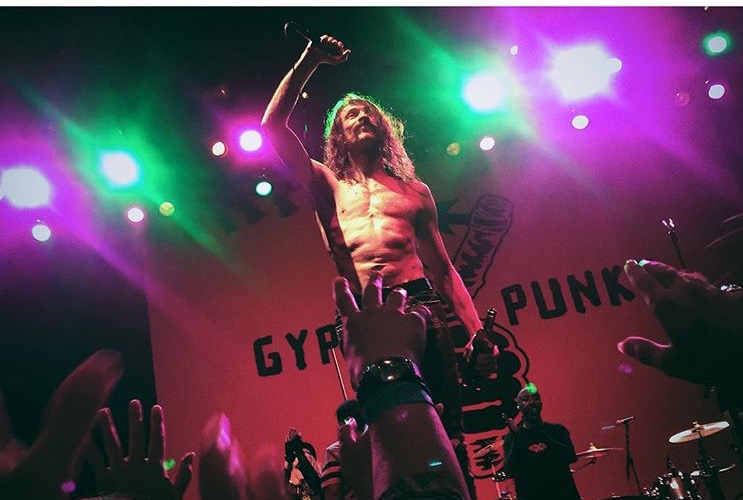 "A band alone is already super energetic and once I share it with the audience for me it is important where the energy goes. So I want to turn the audience into, I want them to connect with those specific frequencies which is quite high and quite loving and elevating. So that is where my ambition lays as a performer; it's elevating the people to the point of where I am at." – Eugene Hutz
After interviewing Eugene Hutz last year, he instantly became one of my favorite people. The way he discusses humanity gives me hope for all of us as our interactions with each other seem to be at their most adversarial. He is truly a citizen of the world. As soon as I saw Hutz's performance in Everything Is Illuminated, I instantly became drawn to his story. My dad is Ukrainian, by way of Odessa and my mother is a Russian. I was born in the states but I was the only one in my family.