Gogol Bordello at The Observatory: Elevated Energy, Bliss & Unity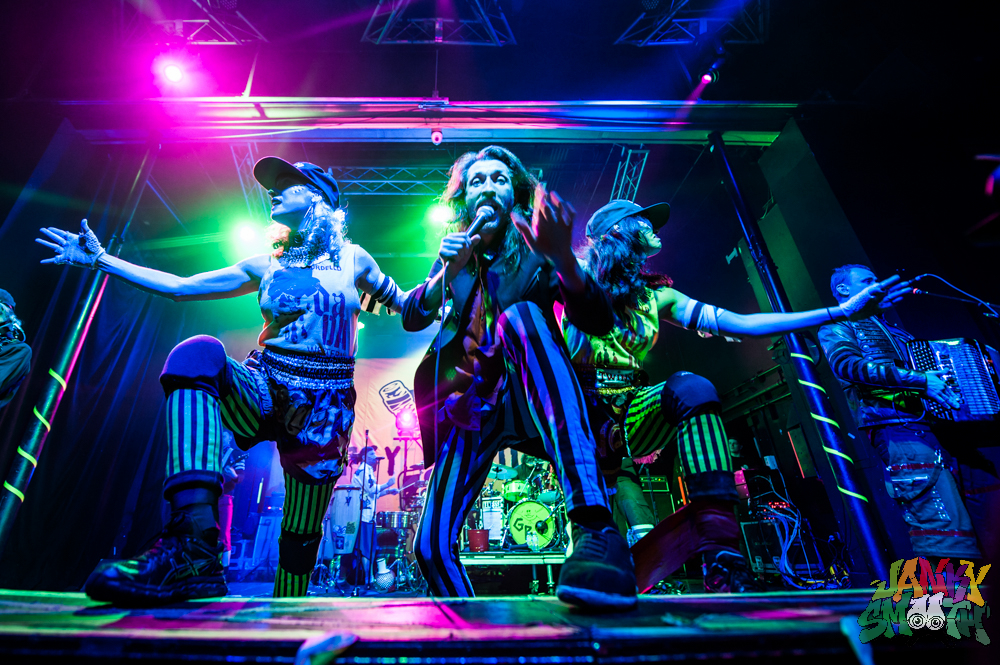 Fuck the Red party and the Blue party, what the world needs a little more of, is a Purple party! Angels don't always have wings, sometimes they drink vodka and play gypsy party songs. Gogol Bordello felt like saviors last Thursday, offering communion, an escape from reality, and a connection through an elevated energy that allowed us to feel complete bliss and unity at The Observatory in Orange County, if only for a moment.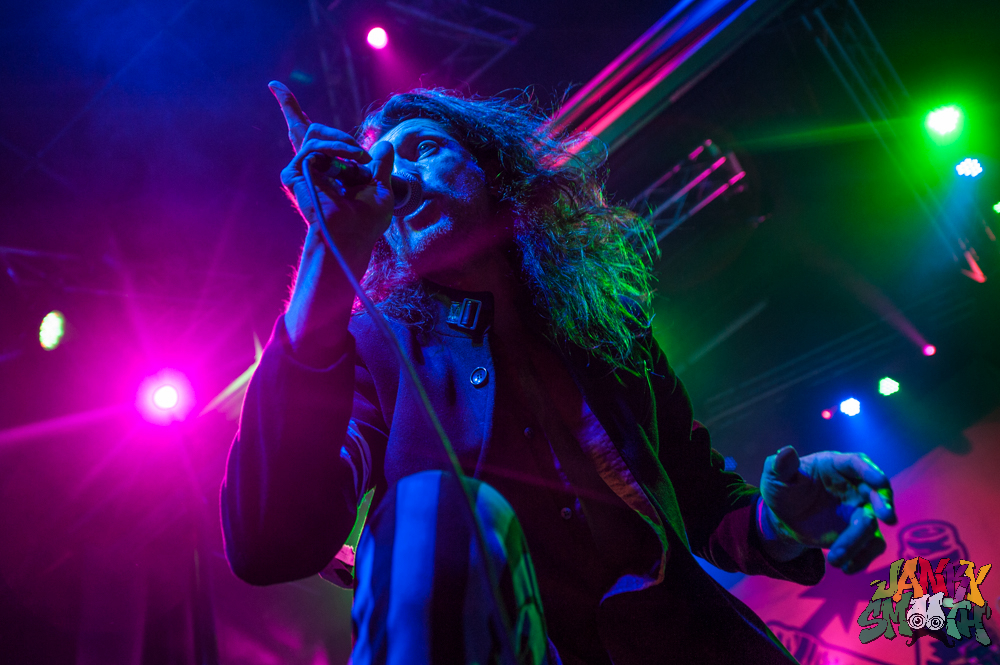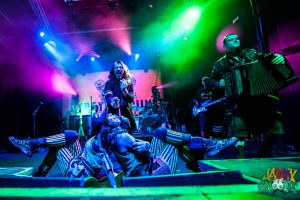 I could go on and on about the circus-like extravaganza that is a Gogol Bordello show but it wouldn't be anything that hasn't already been said before. I will however, mention a bartender that I chatted with who told me about a time years ago that he saw them open for Primus and said that they blew them out of the water. Basically, if you have seen them, you know- and if you haven't? Check out my 2 dimensional photos in this gallery and imagine that shit in High Def, with sound. Seriously, if you haven't seen them yet, get your shit together and do so the very next chance you get!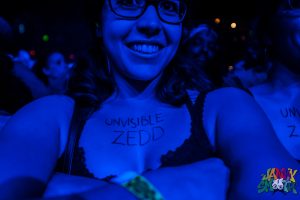 Gogol Bordello opened up their set with "Art Of Life" a little after 9pm. They wasted no time getting into character. From the moment their shoes hit the stage, their high intensity performance was enough to keep crust punks, nerd rockers, college kids, skins, hipsters and every other type of person you could imagine, dancing in unison for the next 2+ hours. I loved how the roar of "Immigraniada" sounded so powerful being chanted by hundreds at the same time. Another moment that really stood out was when Eugene Hutz sat on the edge of the stage and played a a solo acoustic intro into "Wonderlust King" before the rest of the band joined him on stage (i am assuming so that fans could catch their breath before things went apeshit again) Whatever the reason, it was a great take on that song and a highlight of the show for the folk lover in me. Of course, as always, the sound, theatrics and visual stage performance during the entirety of the show was absolutely off the charts. After more than two hours, a 20+ song set list, and two encores, the band took a bow and the house lights came on.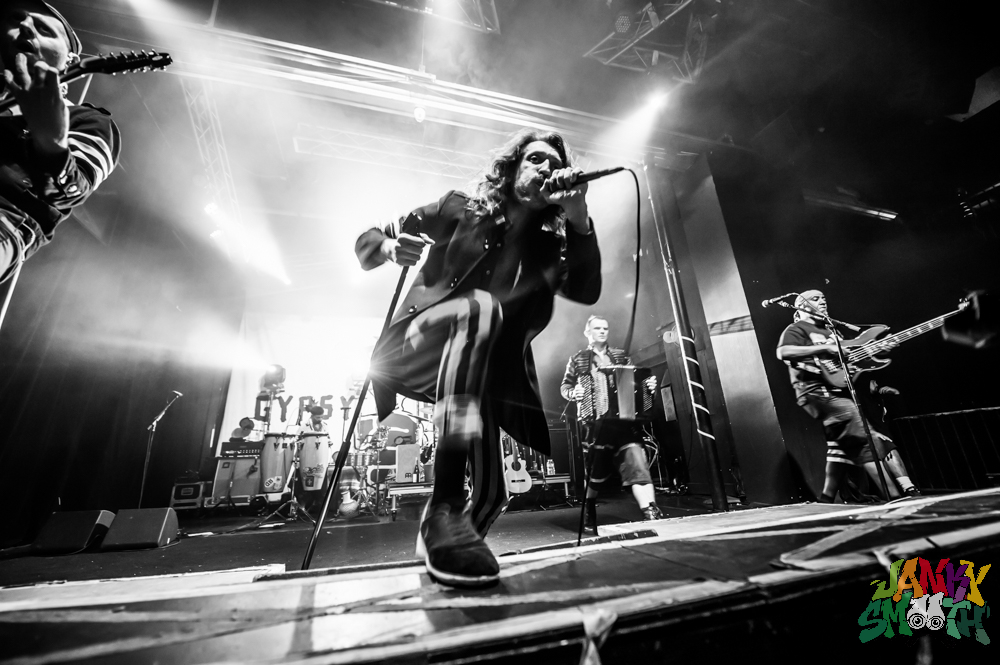 As Johnny Cash's version of "Redemption Song' Played over the loud speakers, I walked away feeling like my soul was a little lighter that night. A big thanks to Gogol Bordello for the much needed musical therapy!
Words and Photos: Jessica Moncrief