Decibel Metal & Beer Fest After Party: Ghoul at El Cid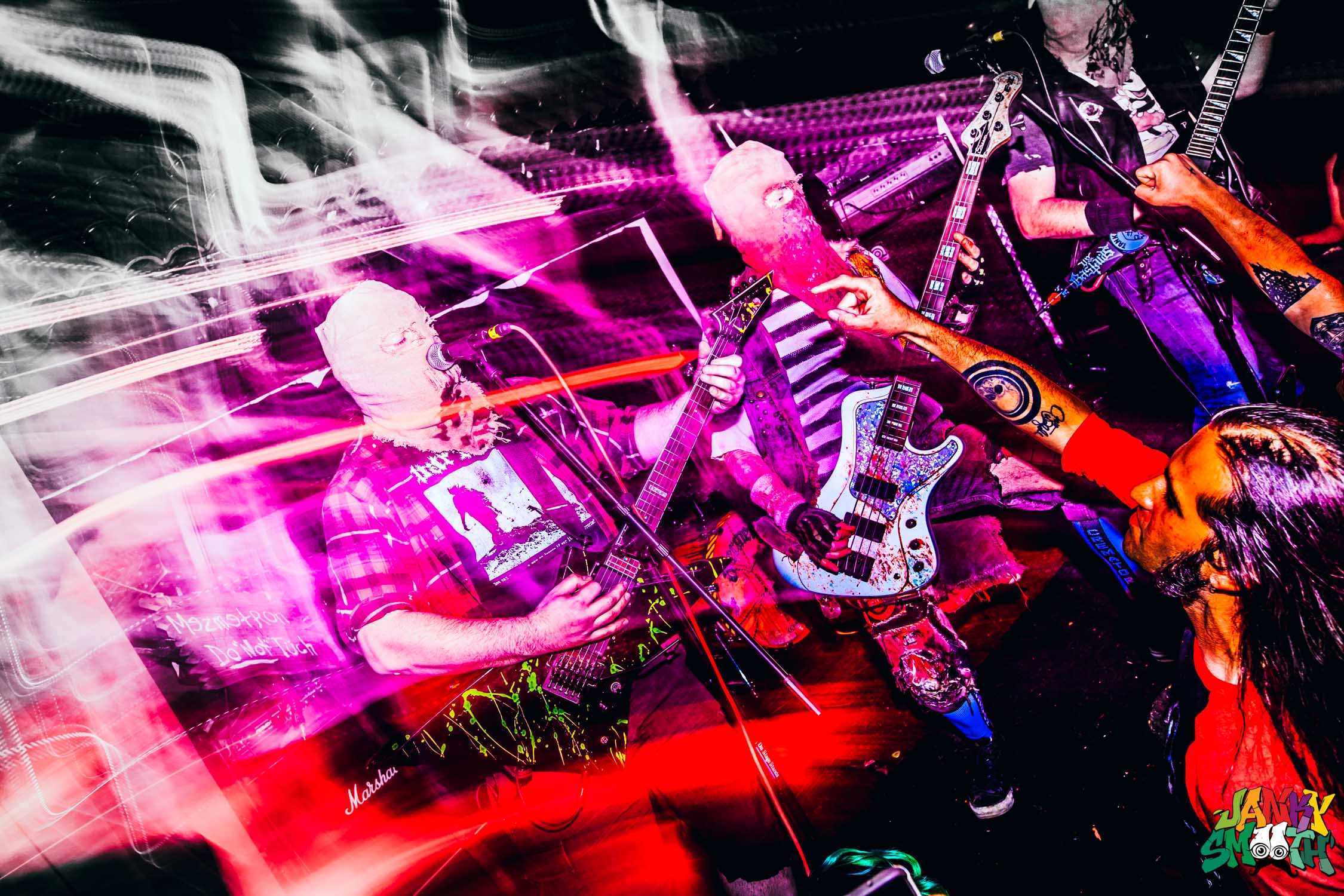 Night 1 of Decibel Magazine's Metal and Beer Festival polished off The Wiltern with a diabolically thrash set by Testament. Bodies were broken, souls lost, but the night didn't end there, the metal heads needed more, they needed blood. The die hards swarmed eastward to El Cid after the show where Church of the 8th Day brought Ghoul and Gost out of their cages to play the after show.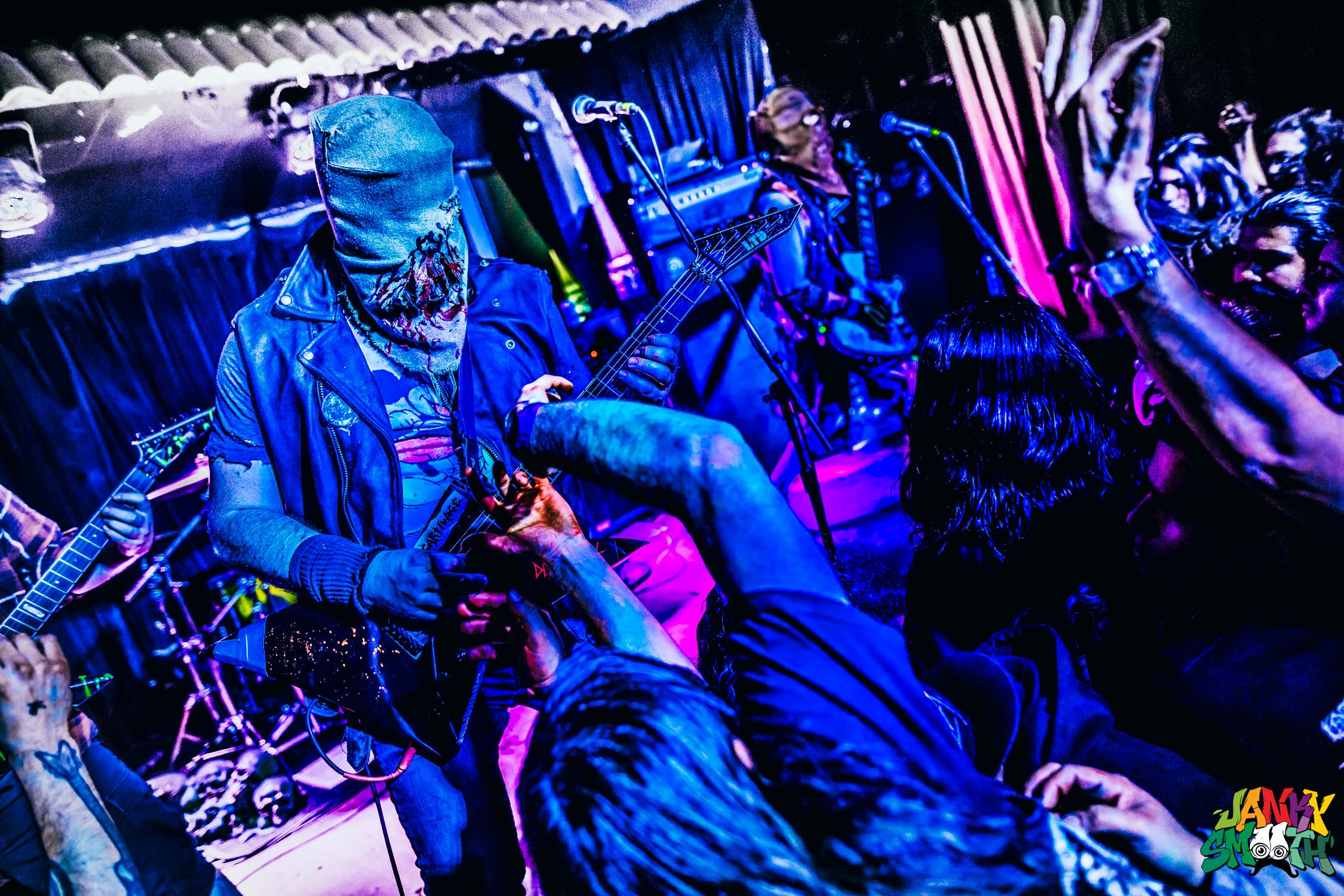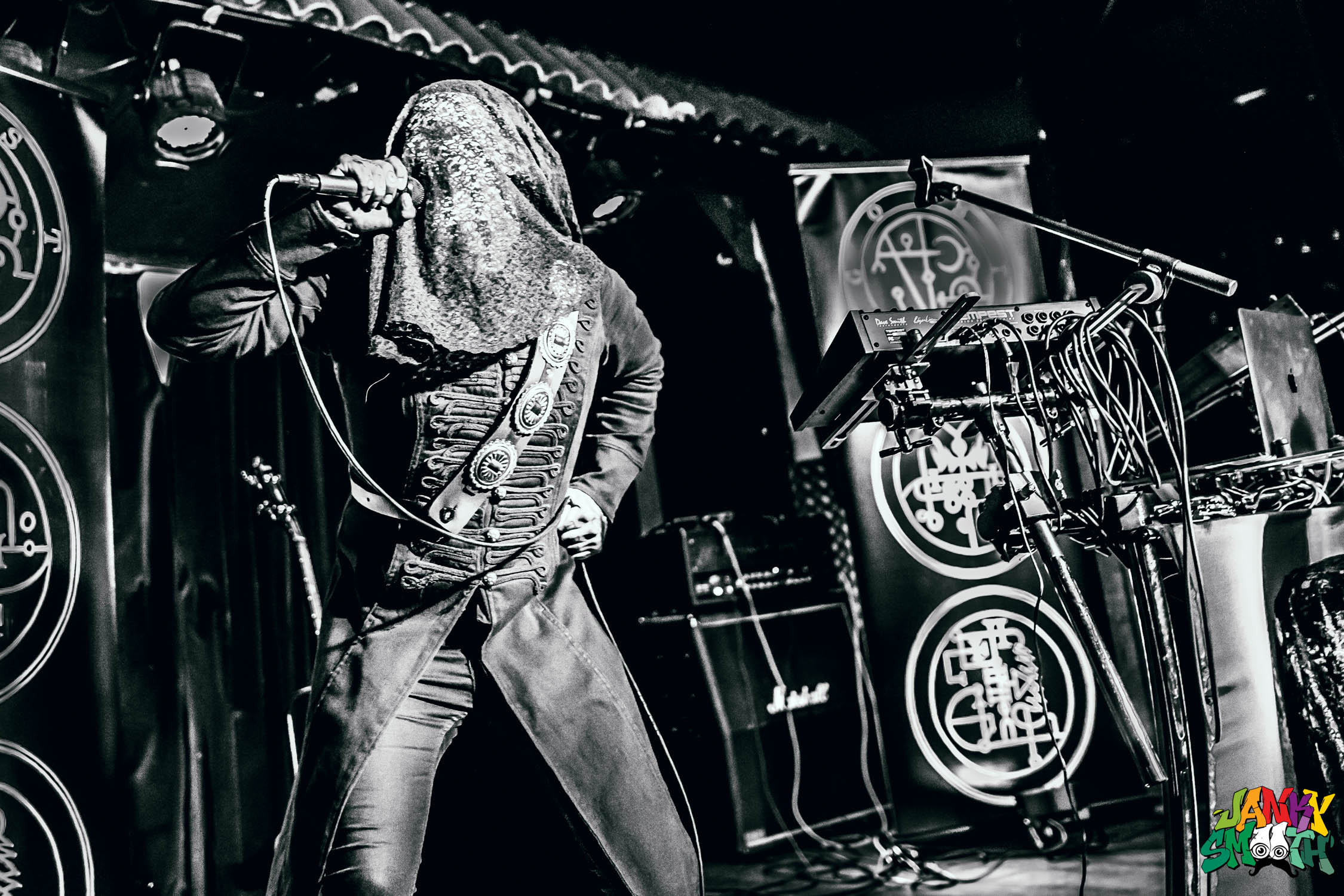 I hadn't seen Ghoul live up until this show and prior to it, they seemed to be getting hyped up to me from all directions. I distinctly remember being unsatisfied with Gwar and the lacking metal-feel of their show. It felt like metal for kids that weren't passionate about the genre. Nothing more than a break from bands that no one would ever call heavy so that they could feel extreme for the duration of a single set and go back to safer sounds. Ghoul, on the other hand, represents a true alternative in the world of comedic theatrical metal performance. The music was brutal and more death metal inspired. The comedy was blacker and against the grain of all politically correct standards. I fucking loved it.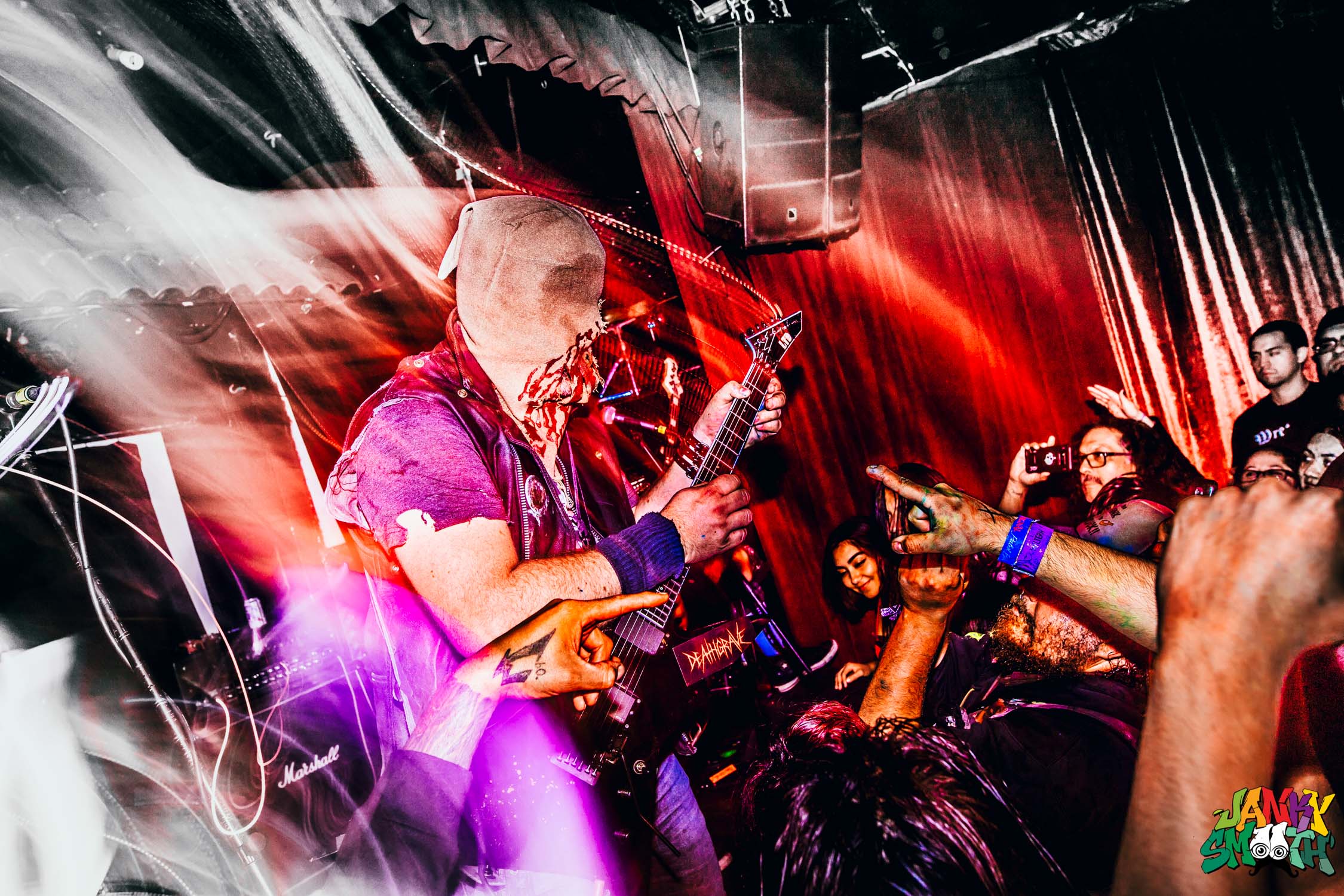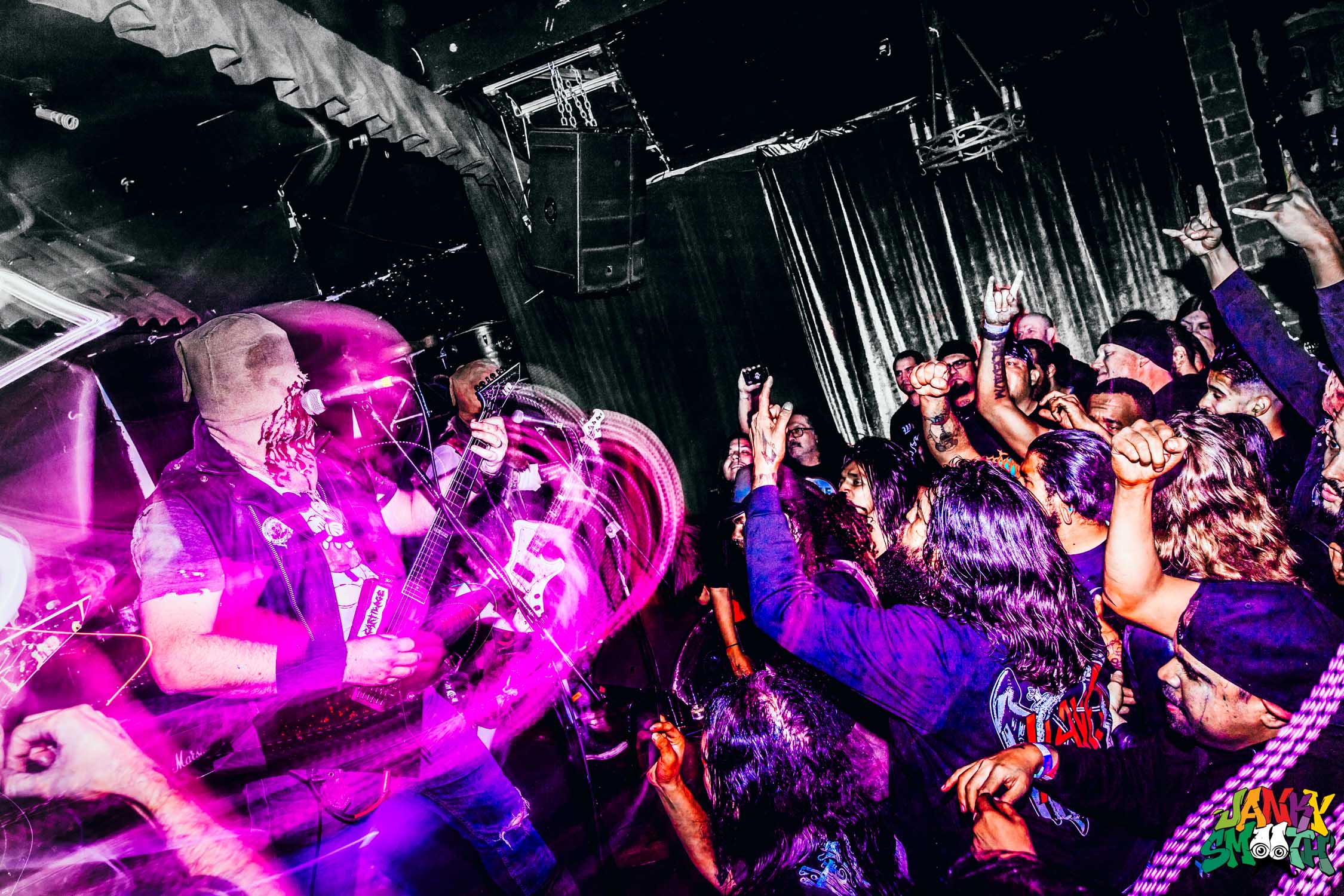 Gost was first, performing under a black veil and hood. Shrouded in darkness, his electronic metal blitzkrieg rang through El Cid's dance floor as if it was a little piece of hell. Closing his set with a blasting cover of Nine Inch Nails' "Head Like A Hole", we got to see another shade of Gost's influence. Whether shredding on his casket guitar, blasting electronic bangers out his electronics, or growling the fuck out of songs, Gost combines every kind of dark music into one monster.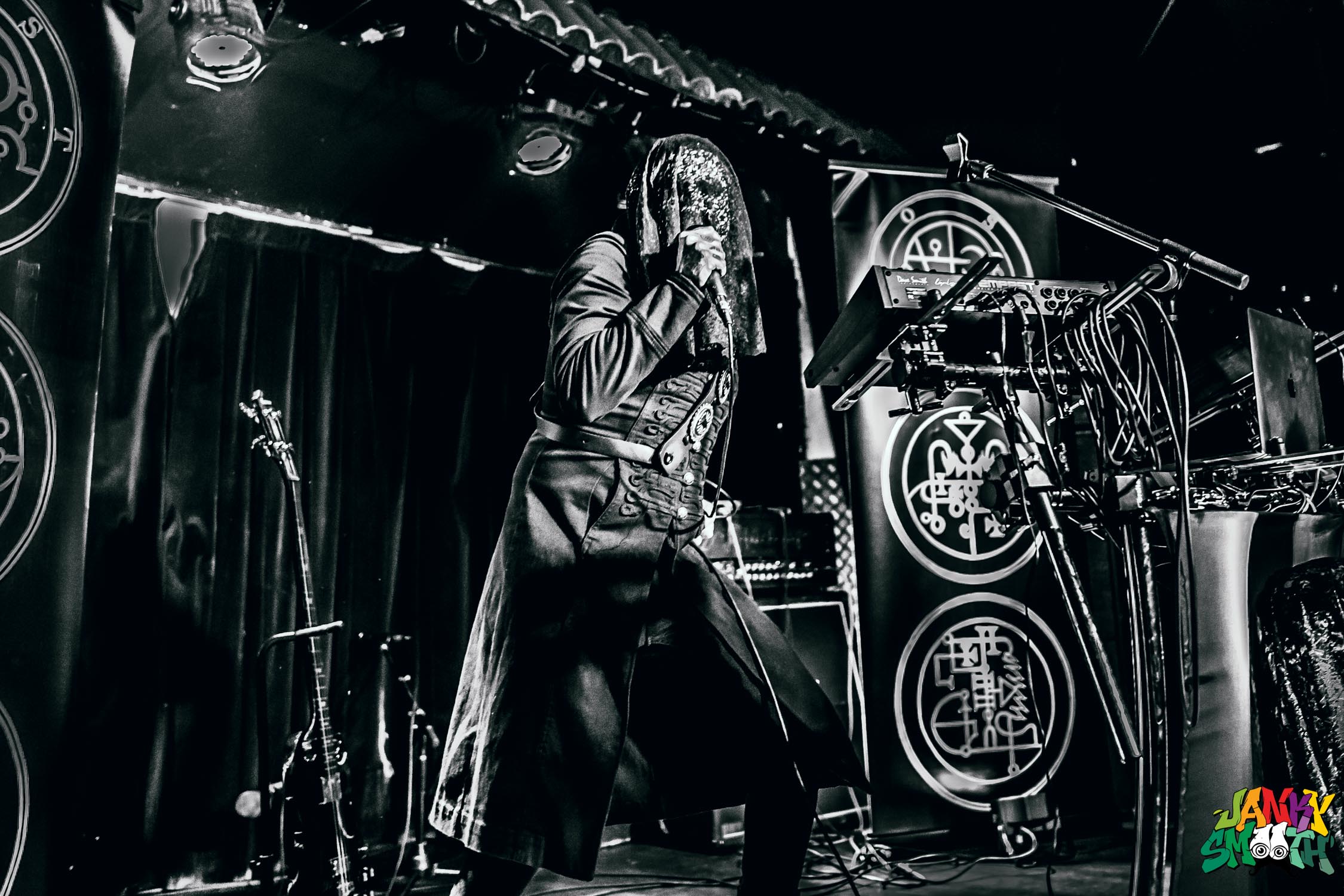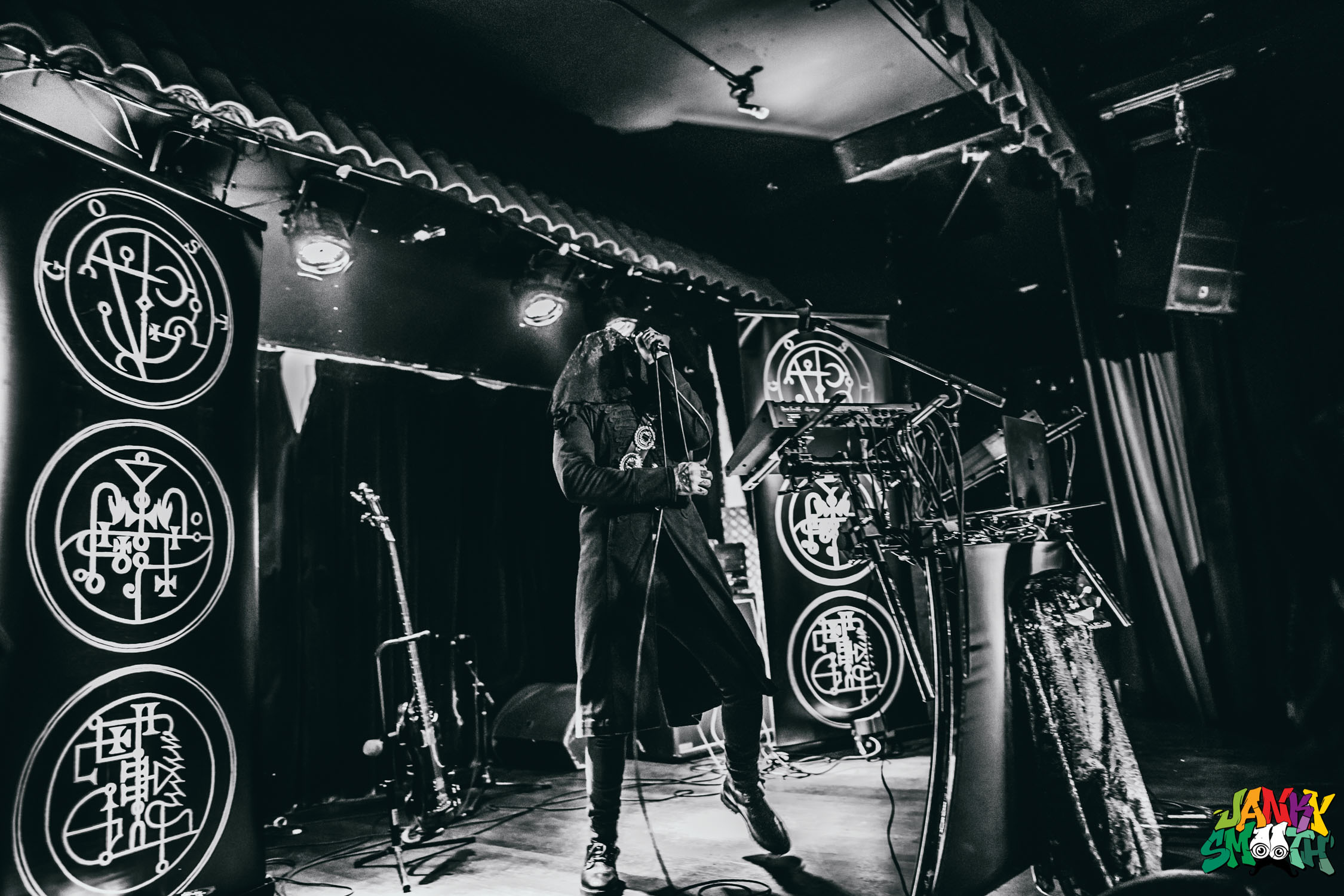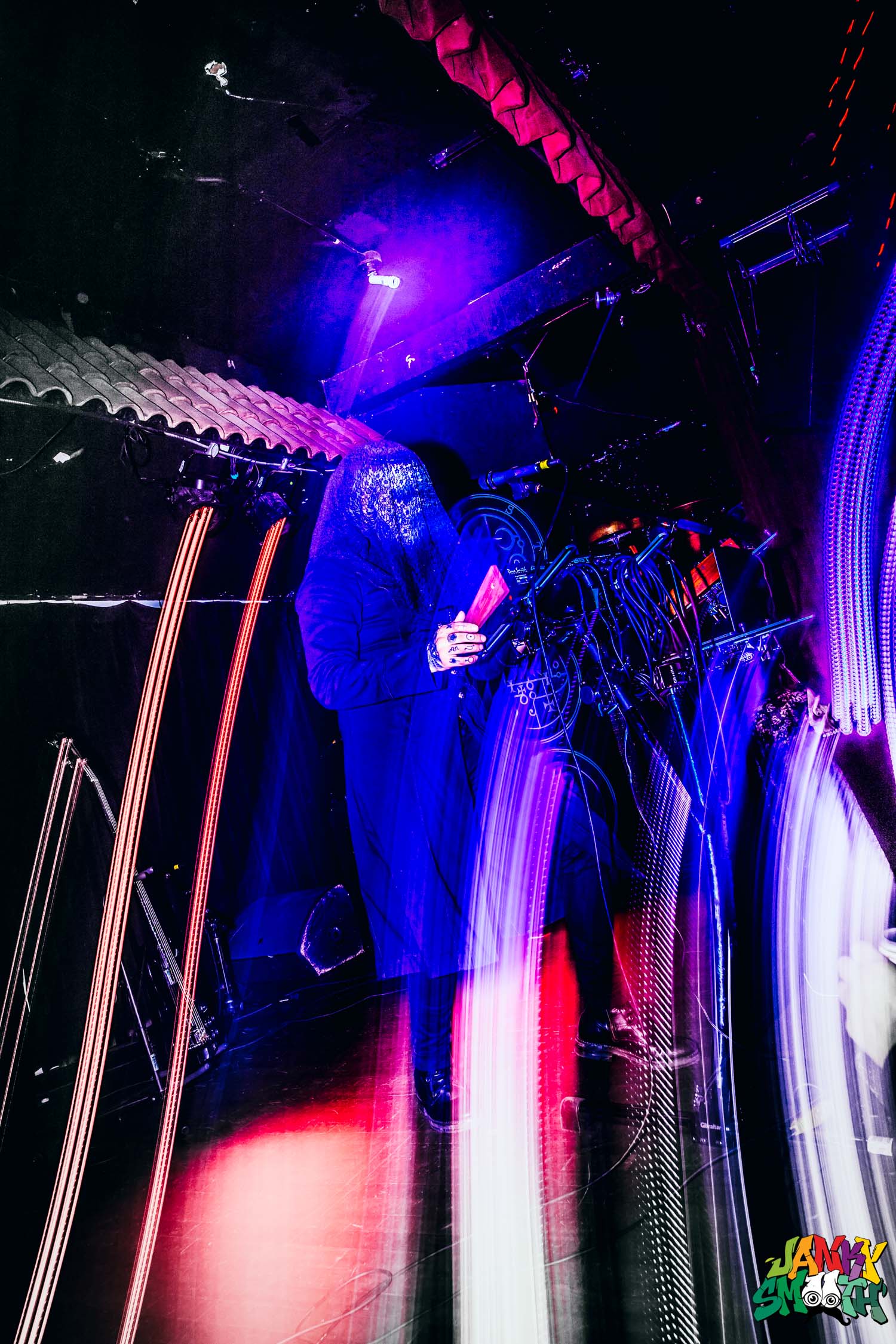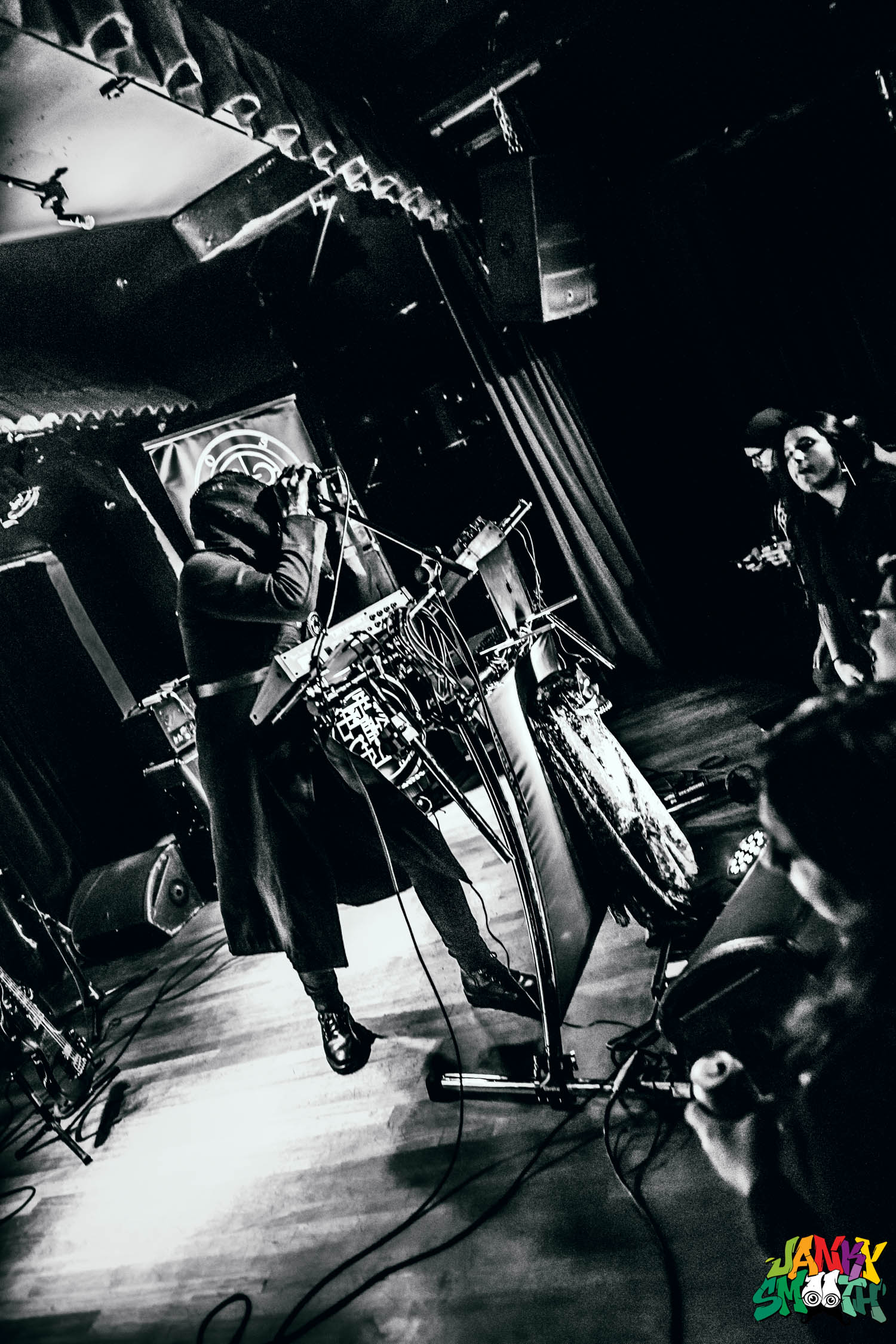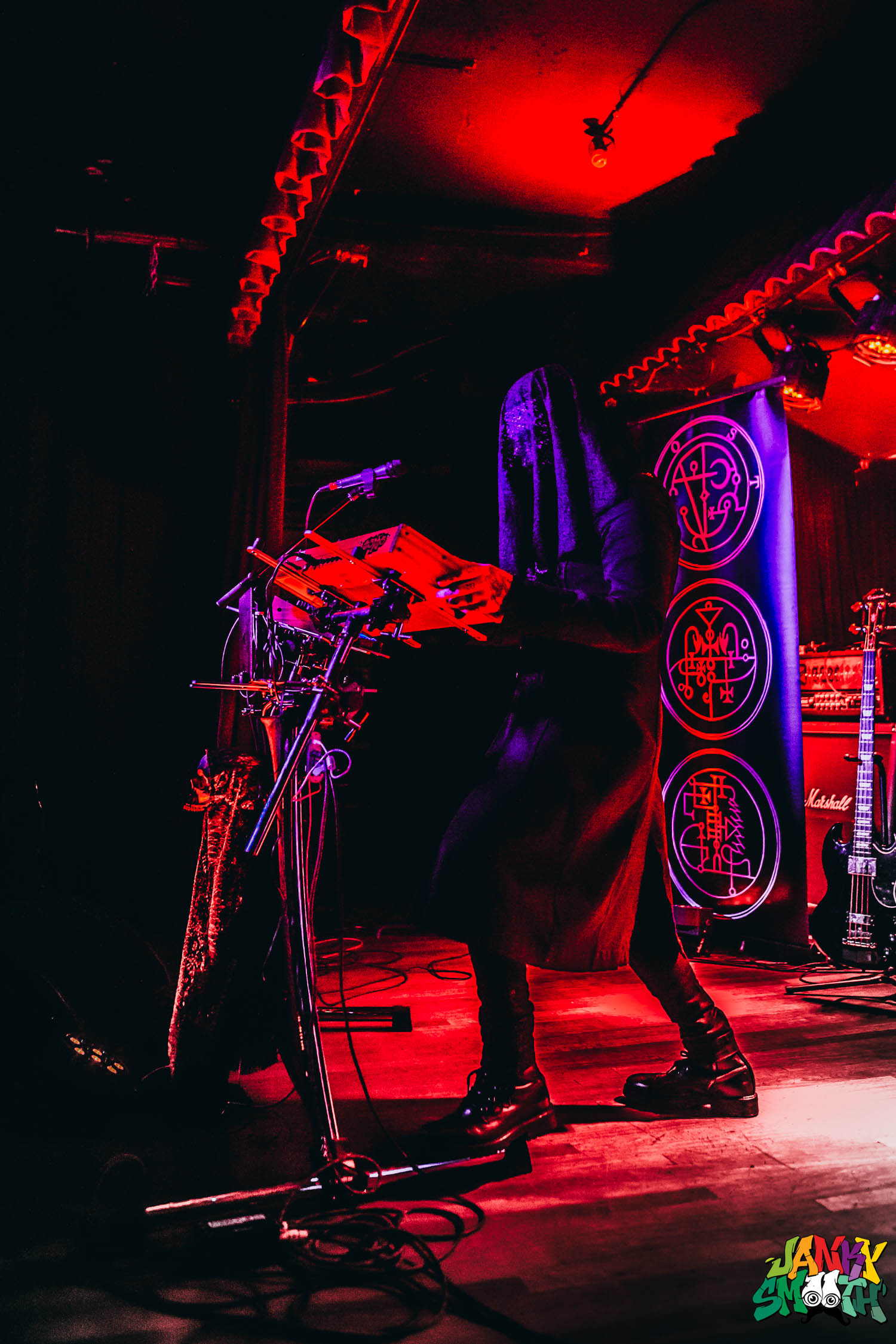 Ghoul's stage show began with a mustachioed man-baby wearing a diaper and over-sized foam head establishing himself as the show's villain. This man-baby wanted to steal Ghoul's Mezmetron in an attempt to seize control of the world. Using metal as their only weapon, Ghoul thwarted all this nazi man-baby's efforts in one hell of a performance. Blood was shooting out in loads right from the get-go. No one was safe, everyone got covered in liquids of every color, but mostly red, as faces were mutilated and appendages were amputated all over the stage.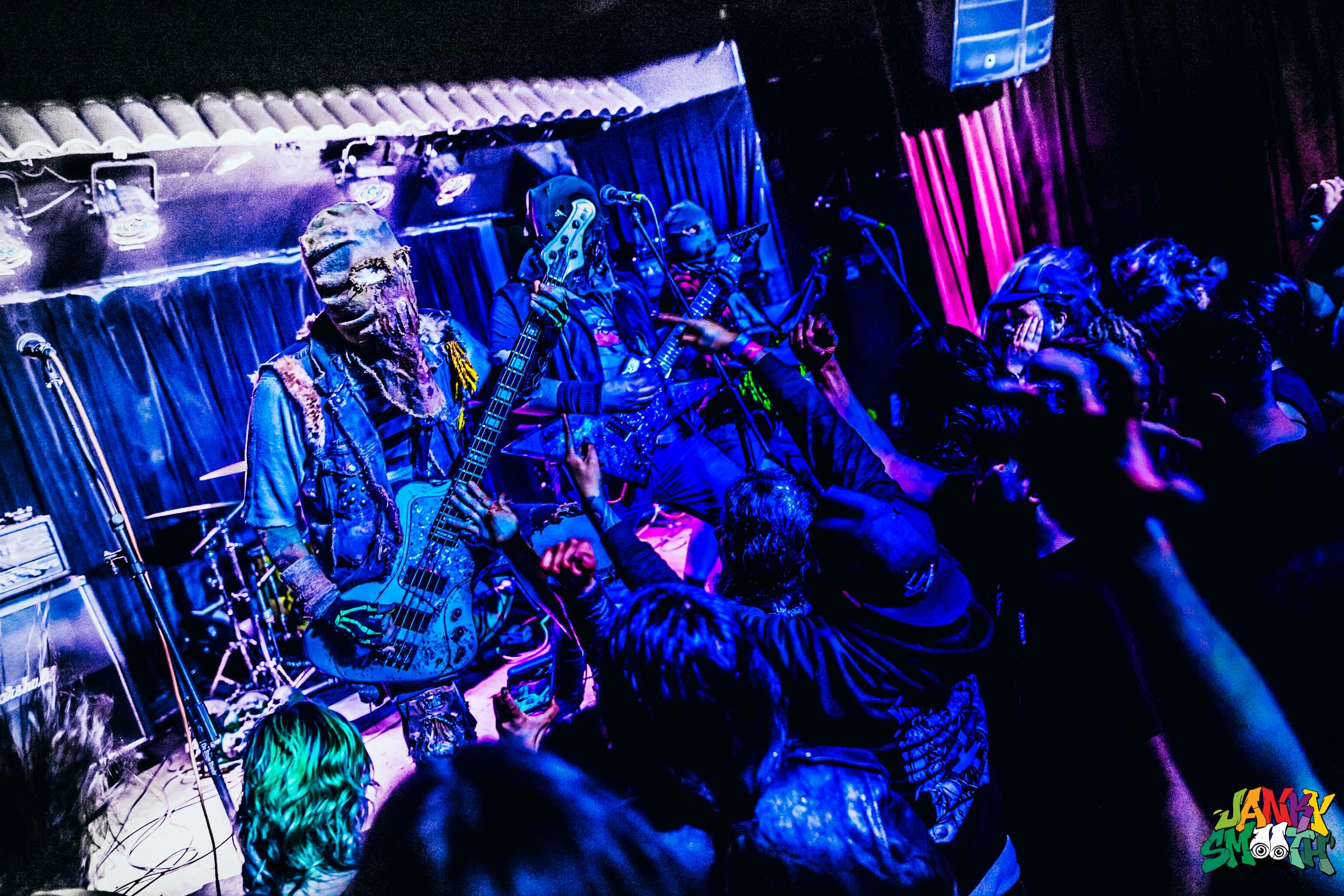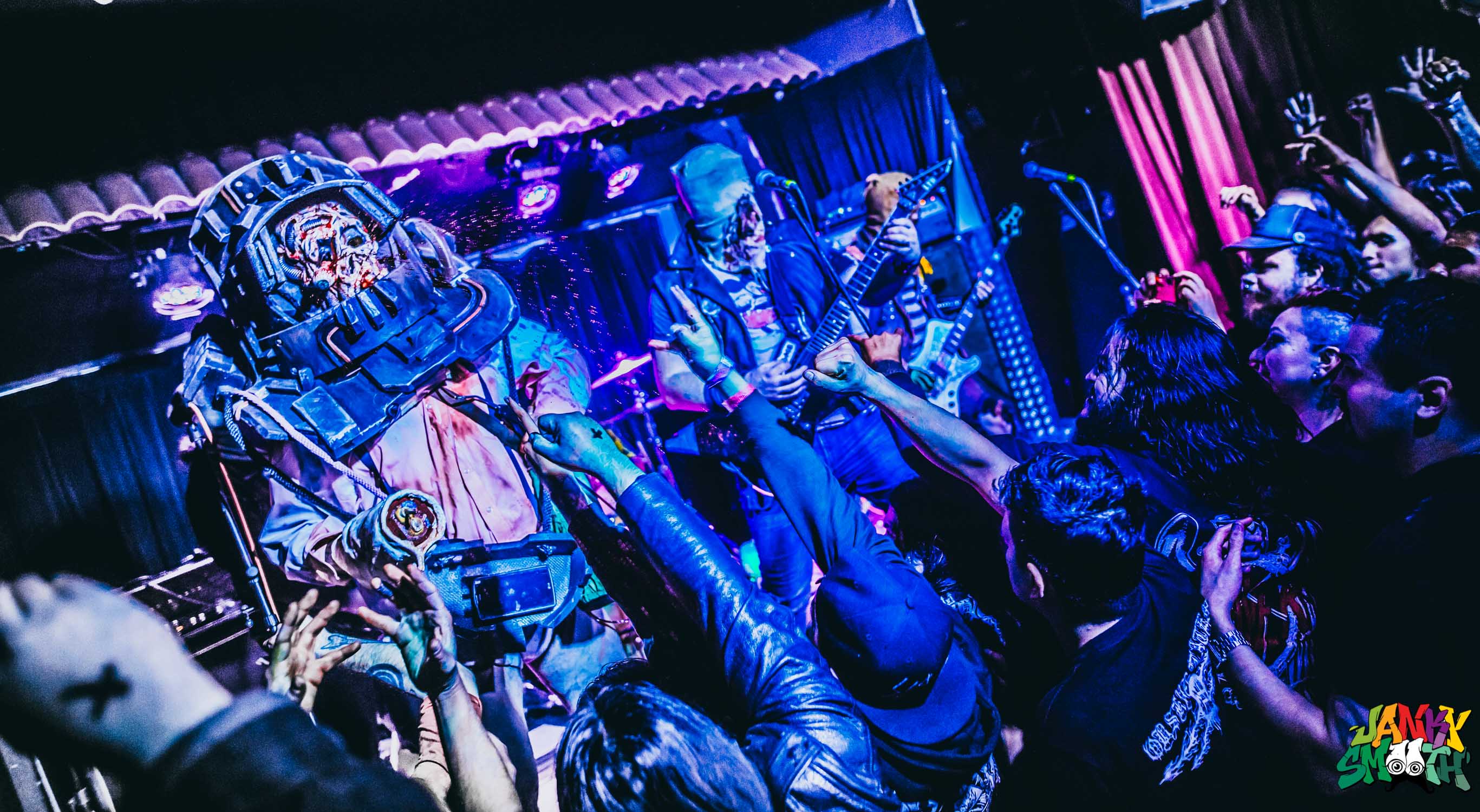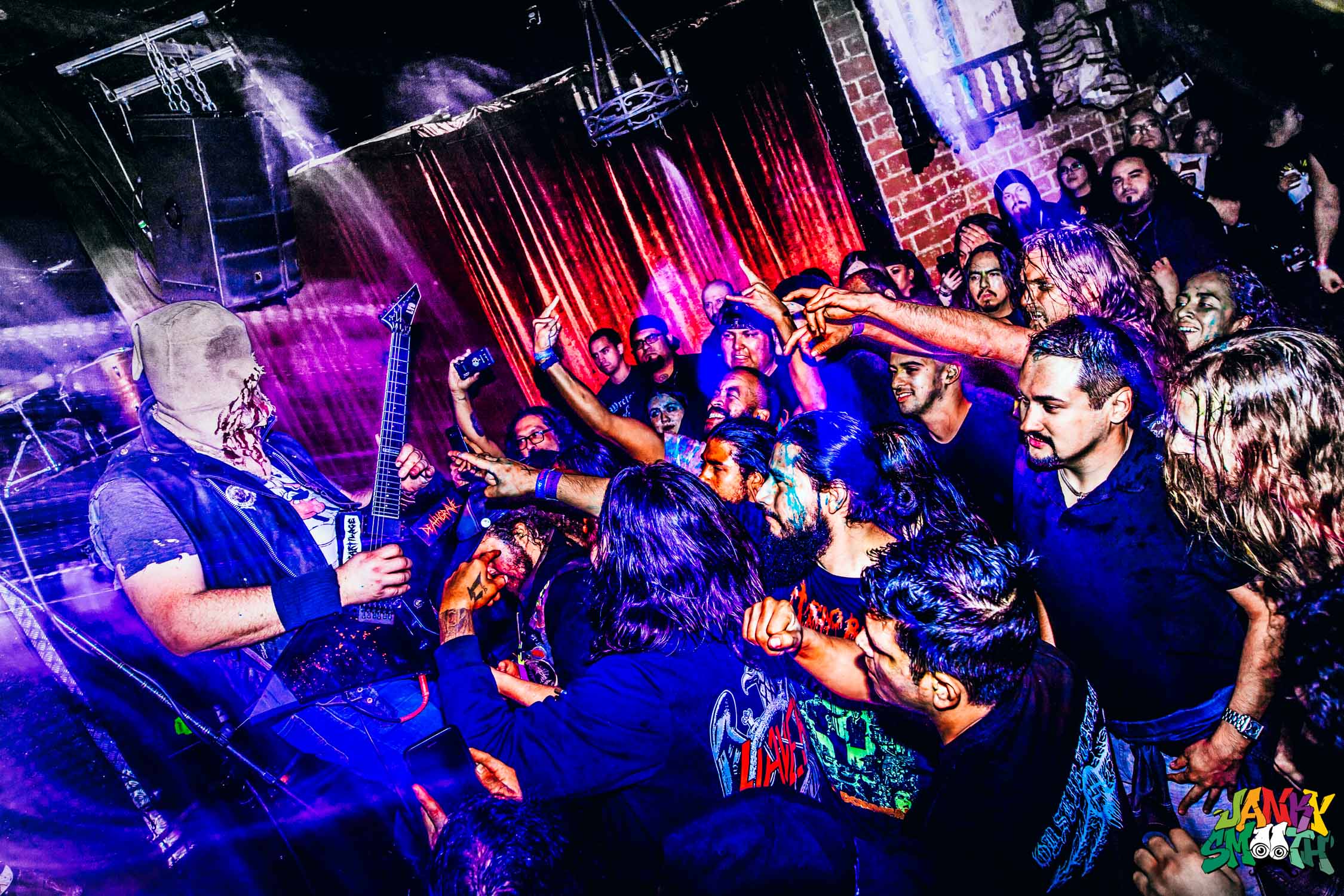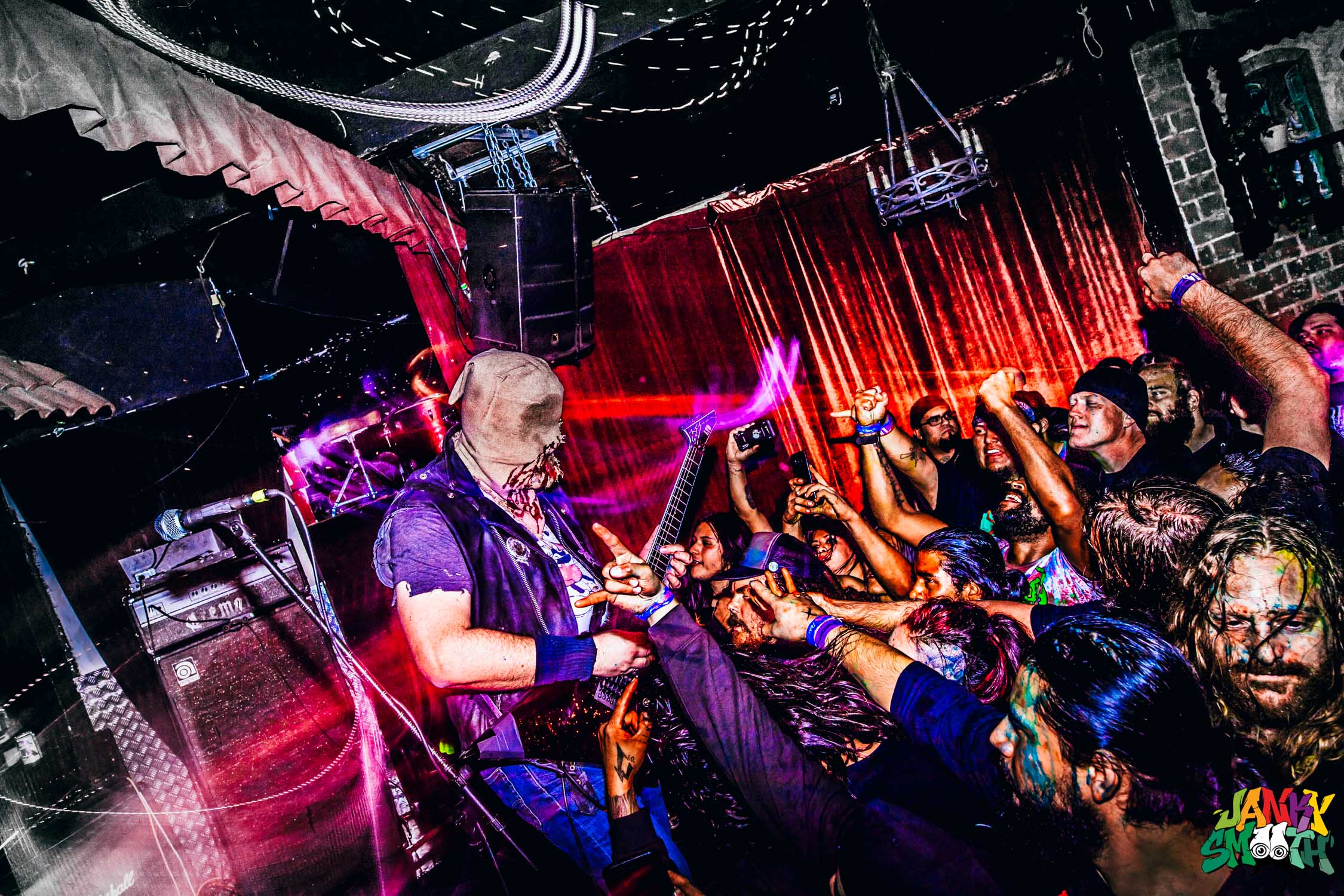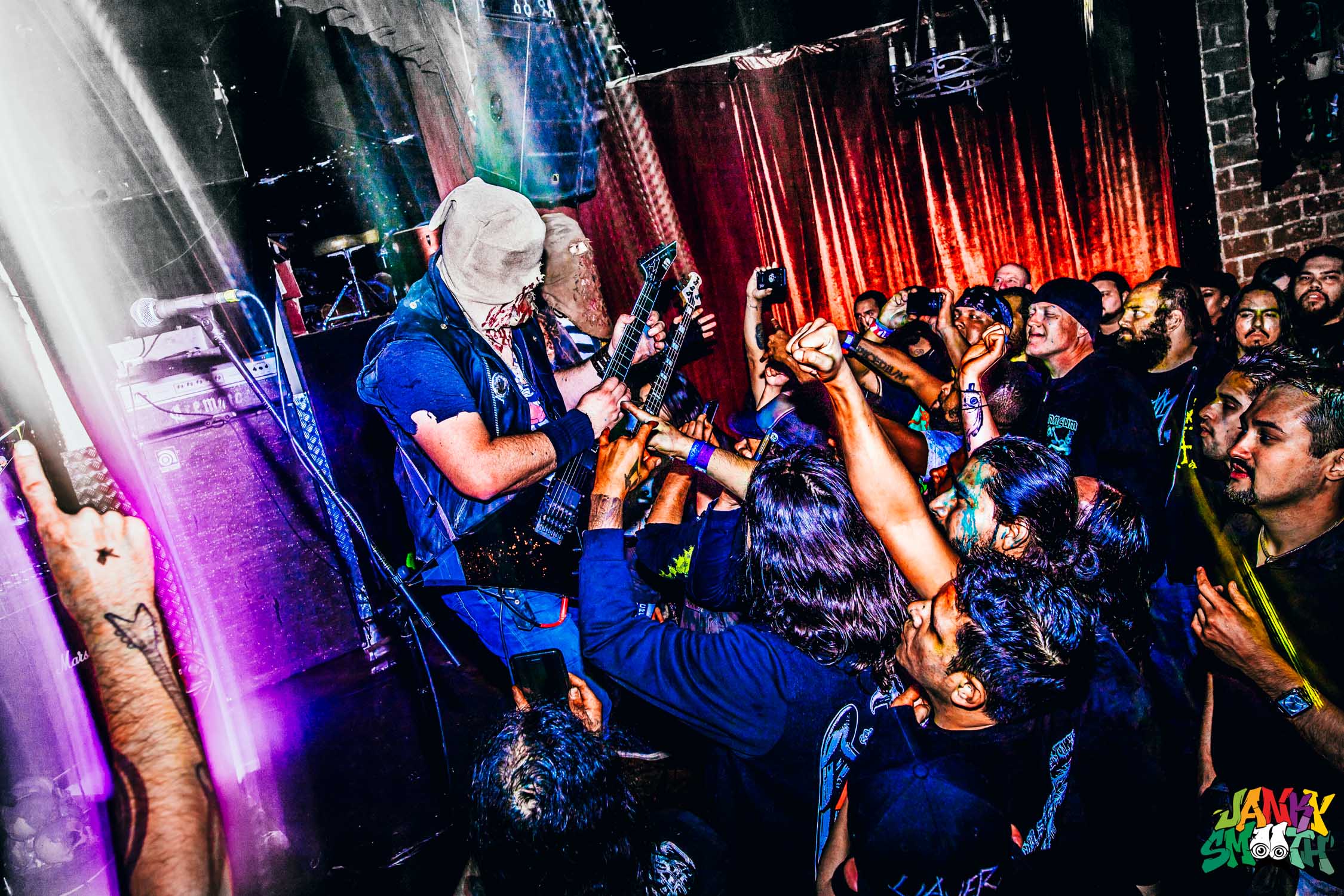 At one point, the man baby actually Sieg-Heil'd on stage and though it was shocking for a moment, I loved seeing a band take their show into such an insane direction. The band flipped the man-baby off and retorted with their song "Nazi Smasher". Smashing hate and winning the battle with one heavy foam fist that represented LOVE of course.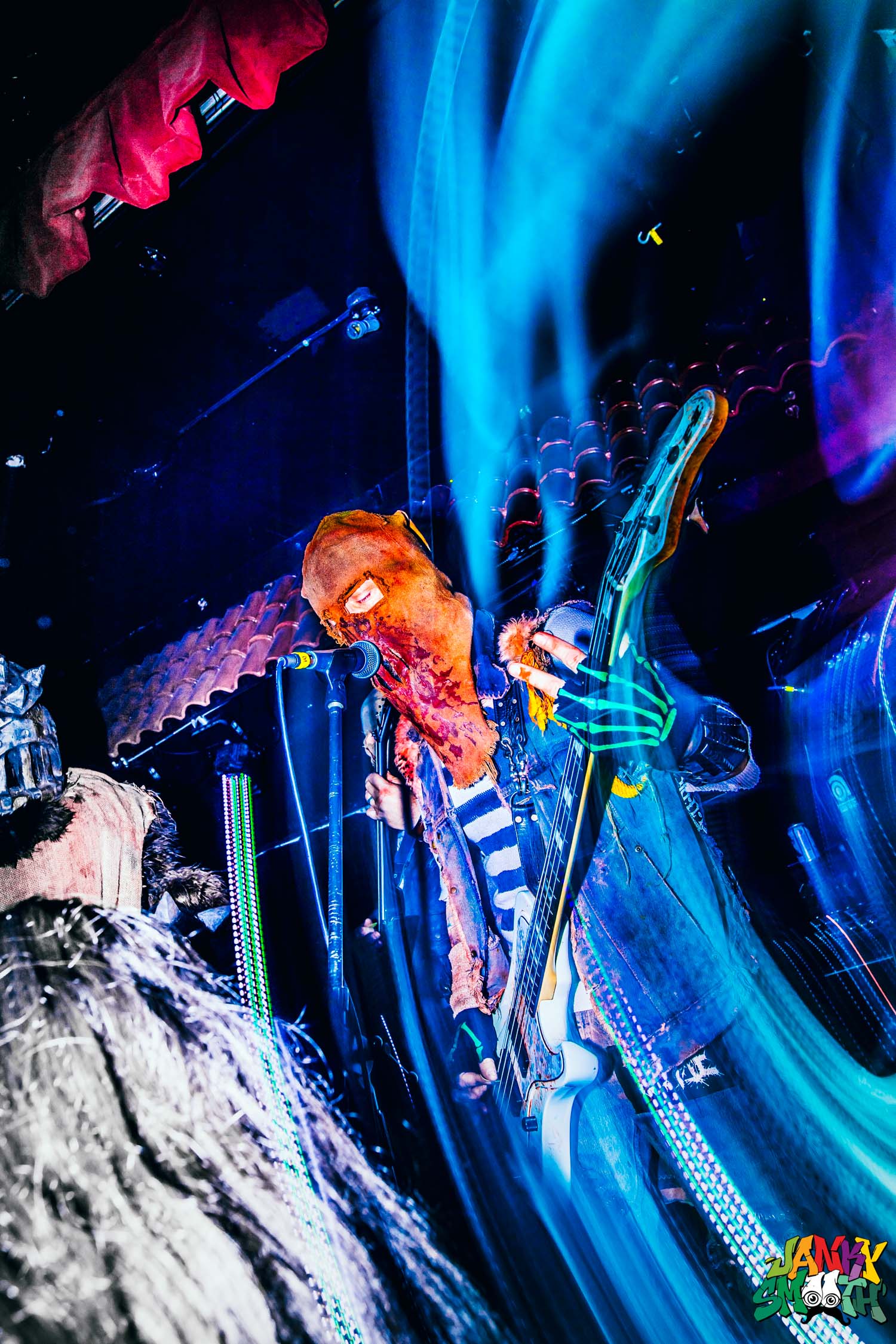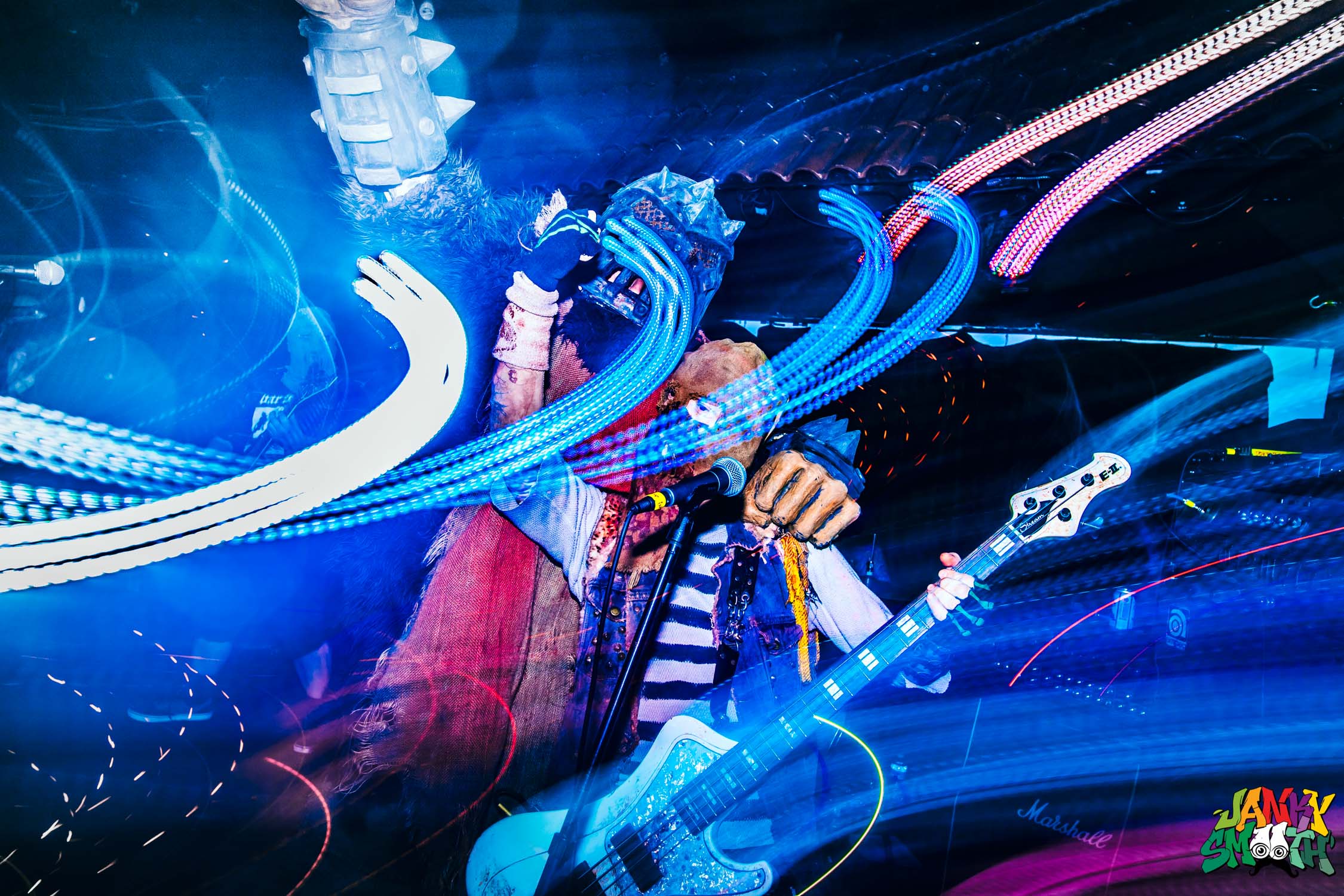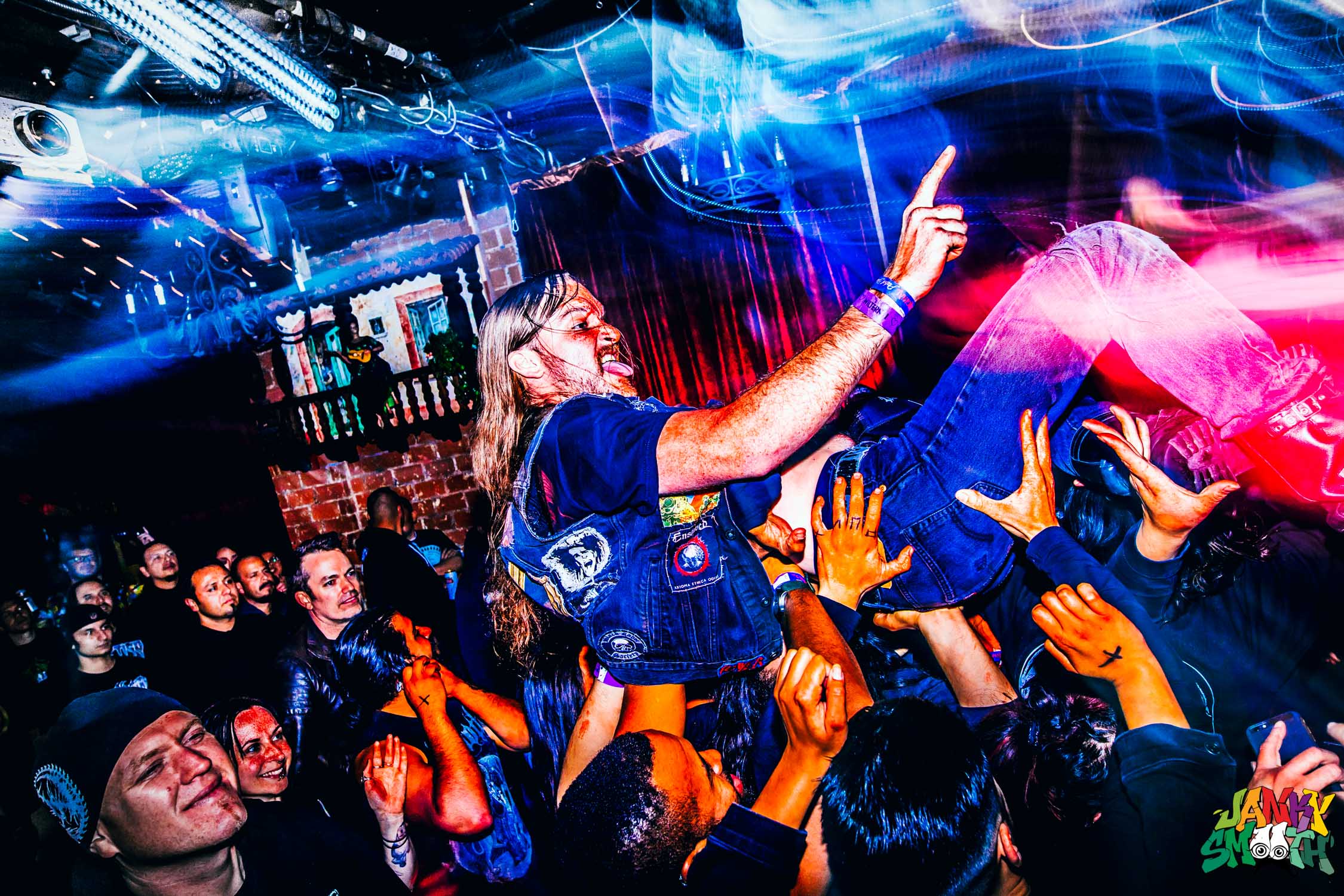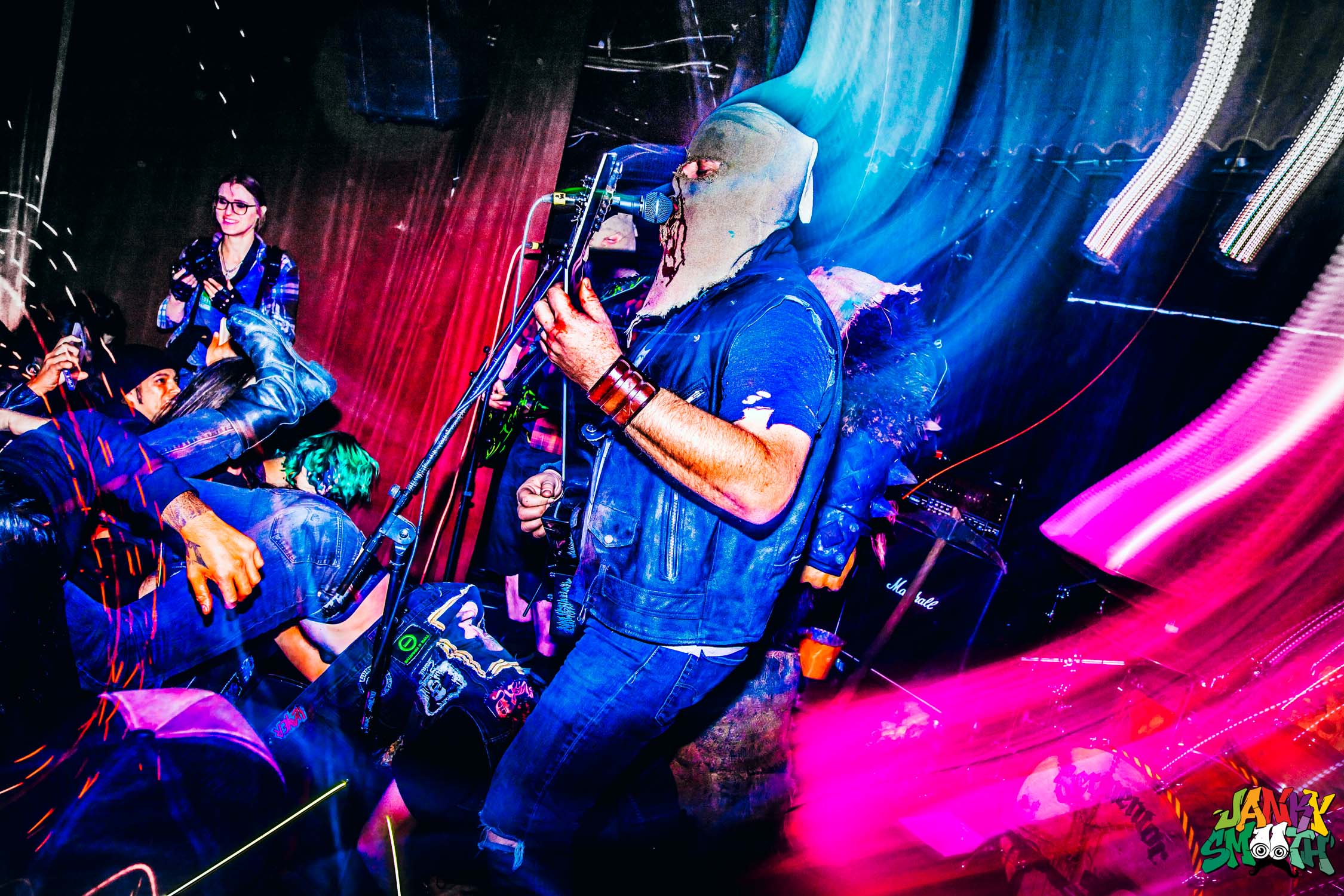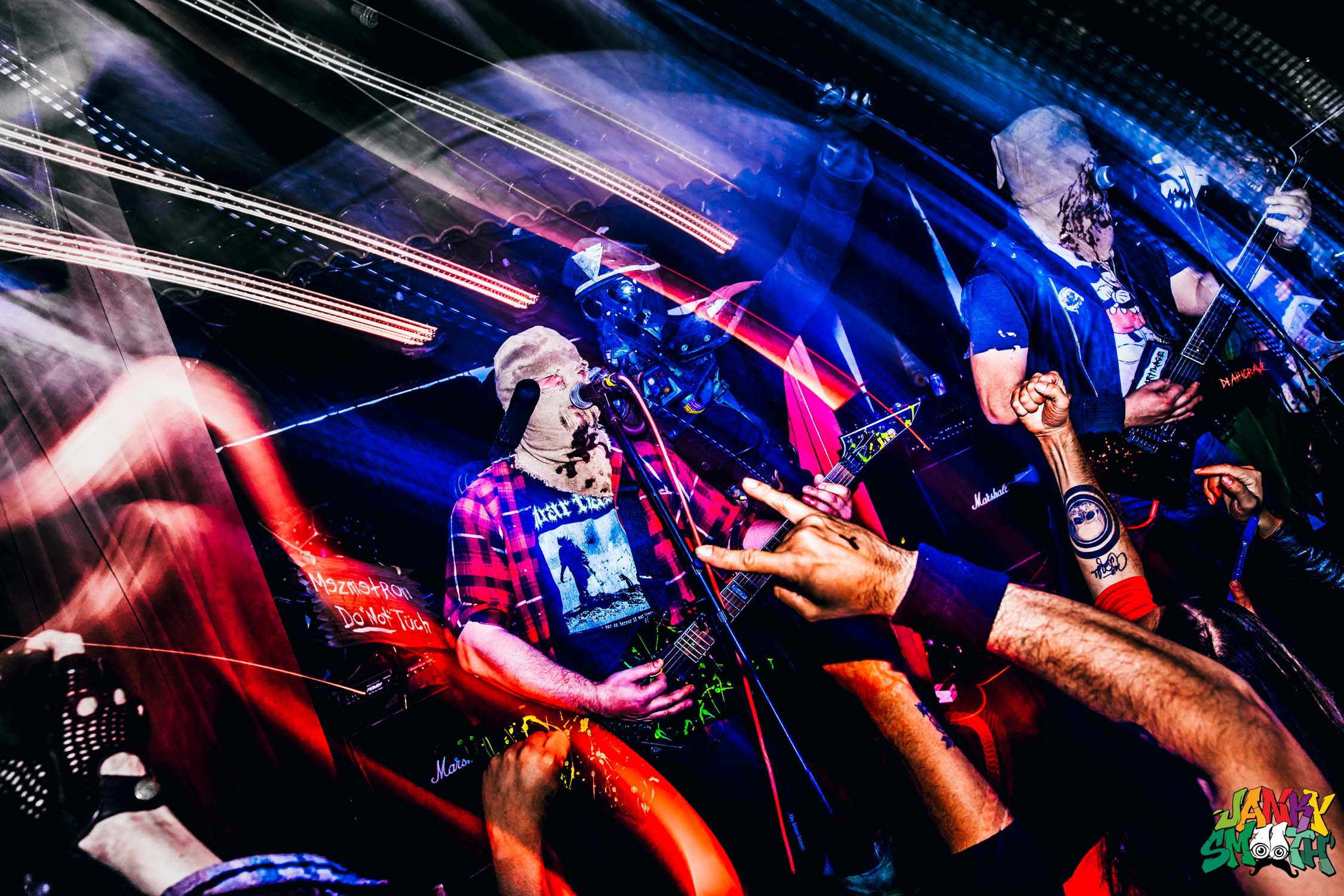 This was one of the most fun shows of my 2018 and the perfect way to close out the first night of Decibel's Metal and Beer Festival. Ghoul speaks to what heavy metal truly is at its core, which is being young. They made us feel like the teenagers we still were at heart.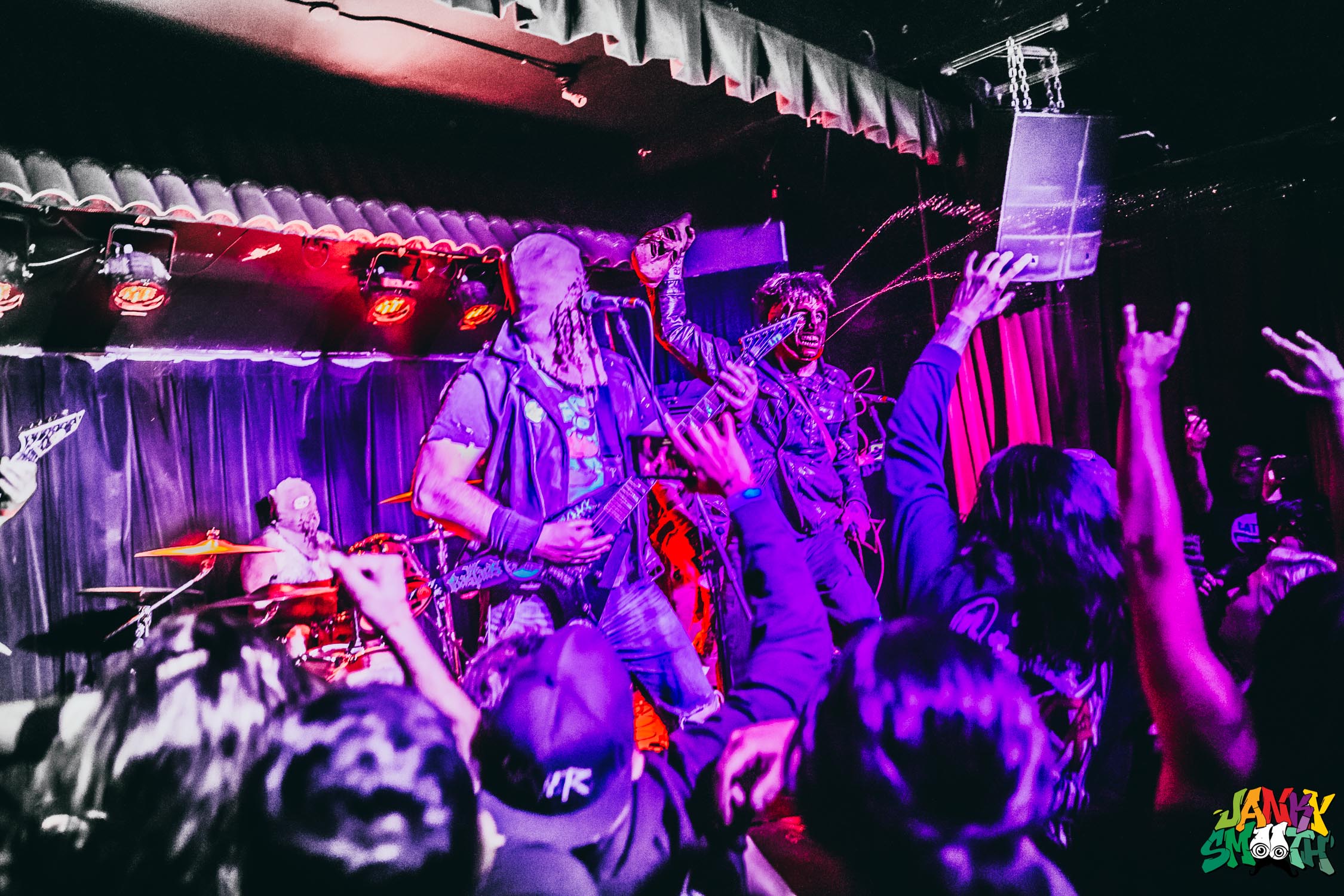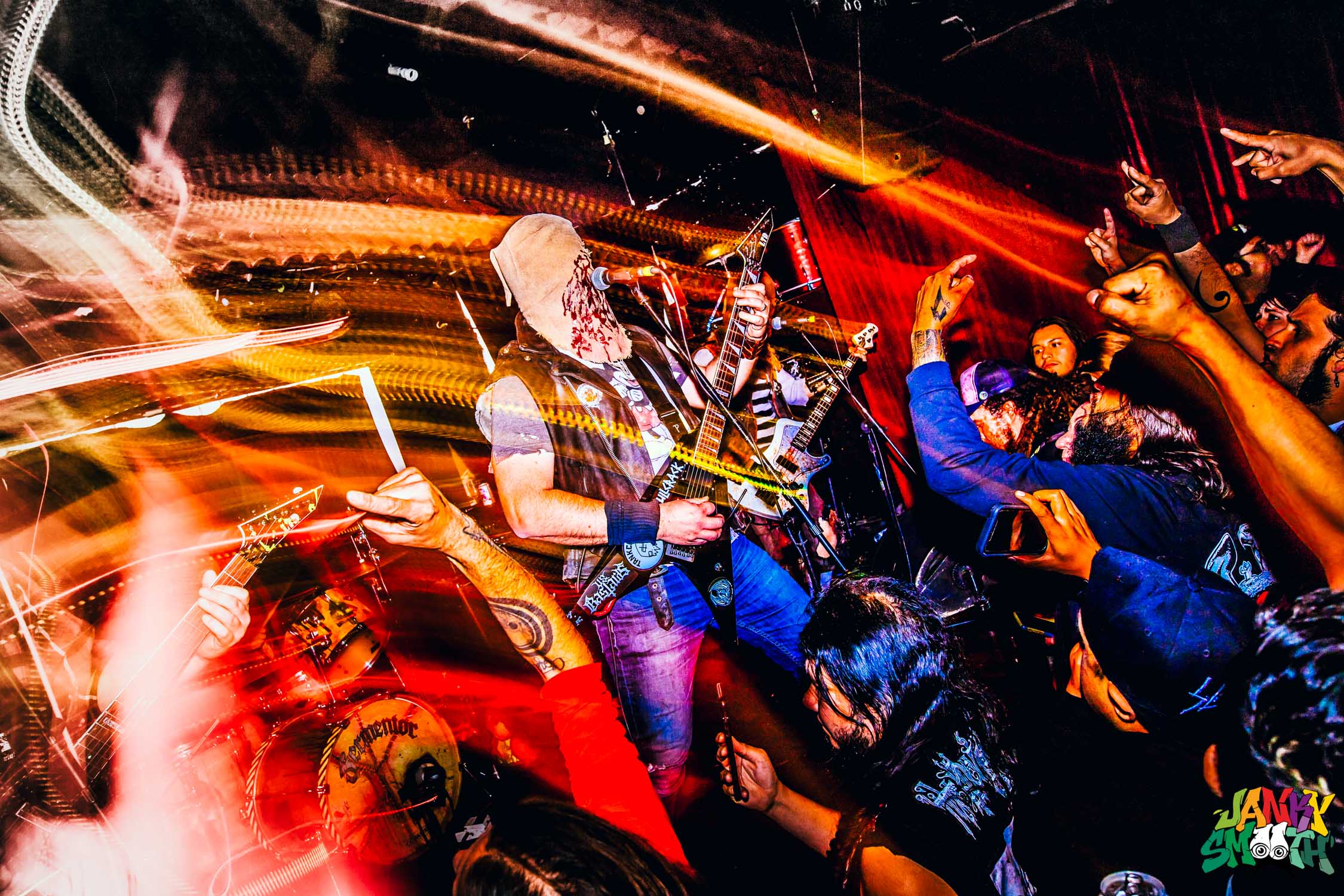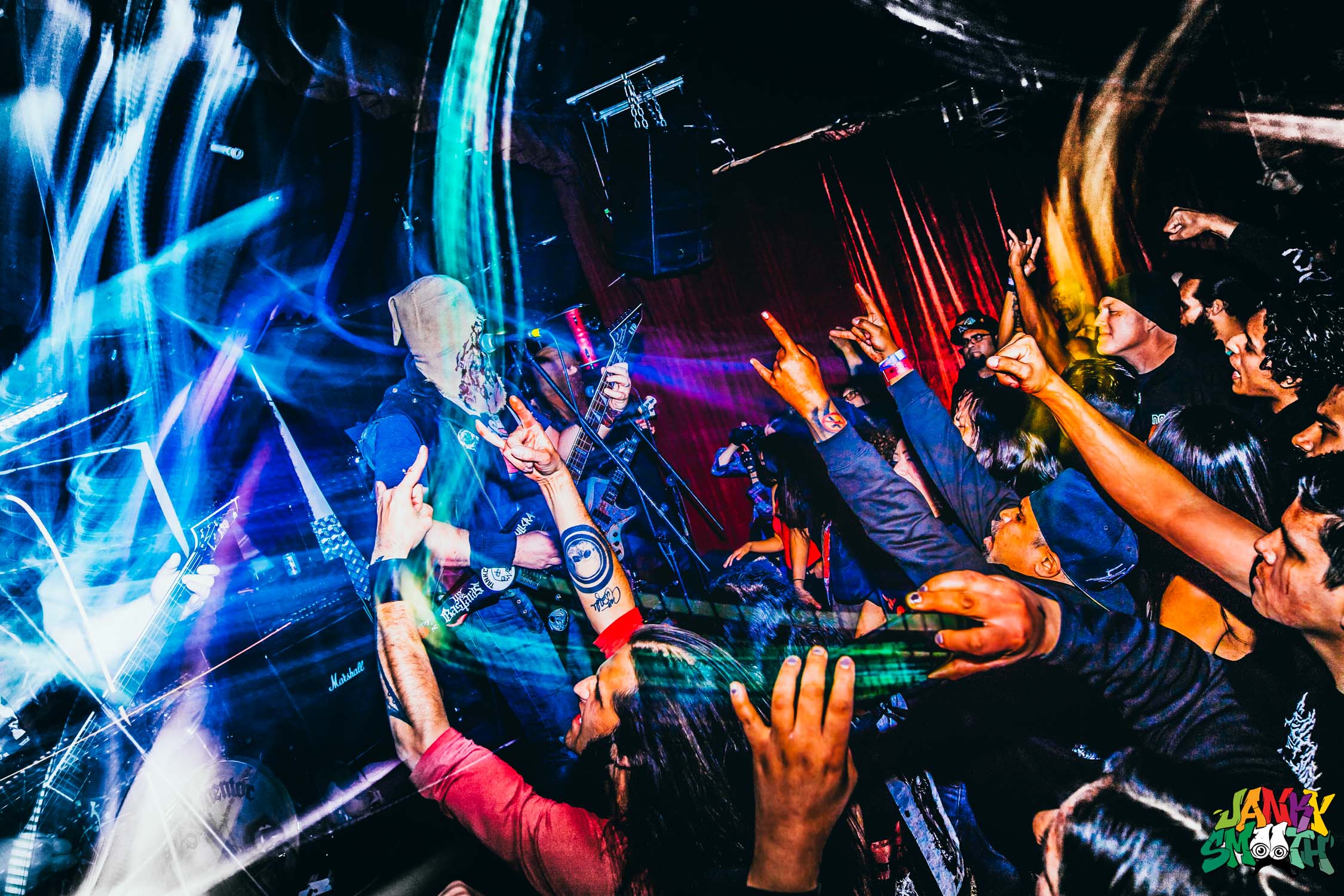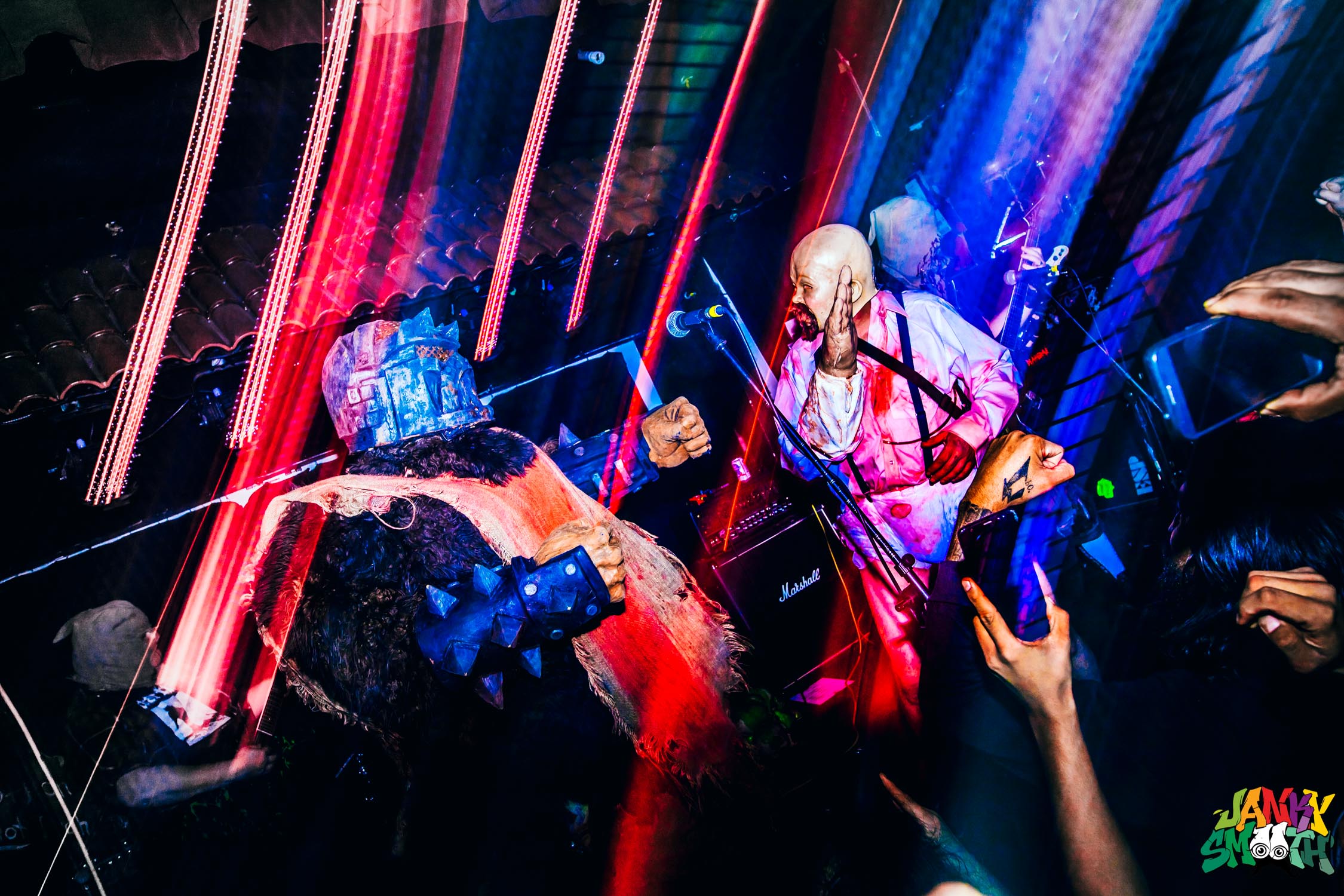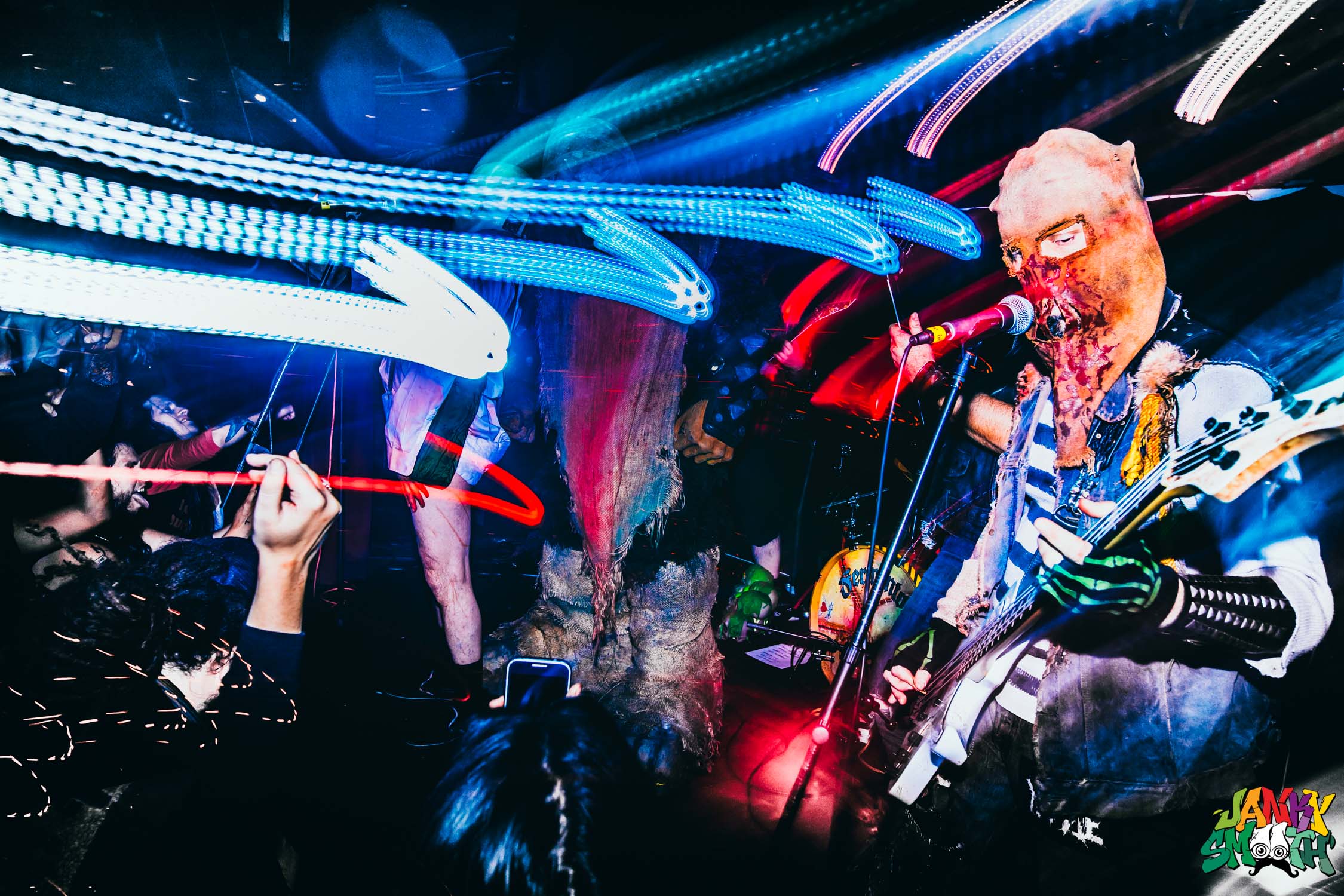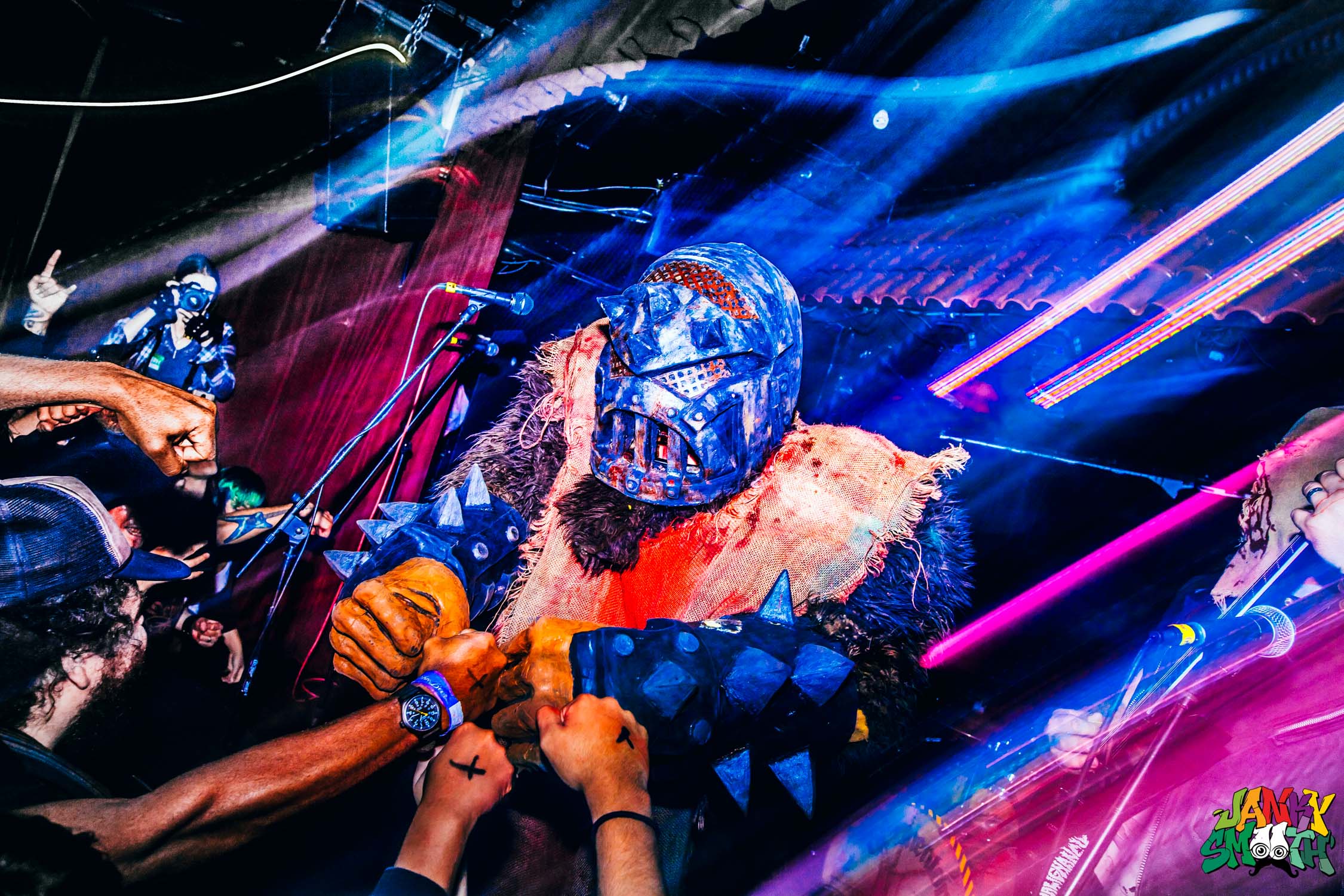 Words by: Rob Shepyer
Photos by: Dillon Vaughn