Learning Blocks: Karim Shuquem on 'Die Kunstkammer'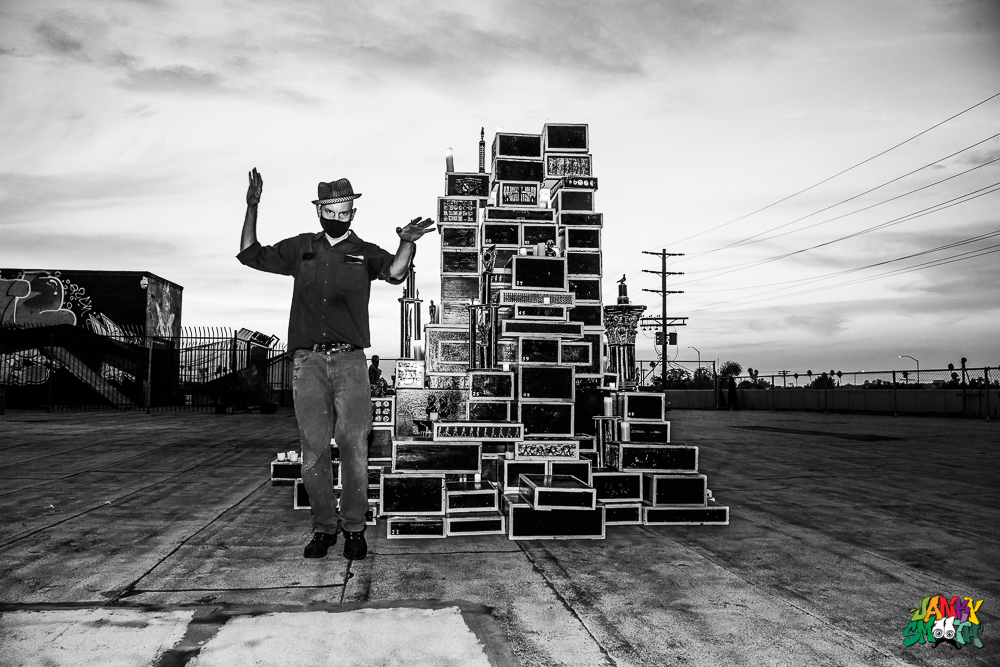 Karim Shuquem is always reaching for something: sometimes a trumpet or a microphone, other times a paintbrush or a black block. Far more often, however, he's reaching for things less tangible.
The tag Shuquem painted in alleyways as a teenager still aptly describes his chronic condition: "A-N-X." Angst. "There's this thing that's been bugging me about myself," the multimedia artist and musician admits. "When examining my motives, I wonder: 'Why do I feel the constant need to do something?'"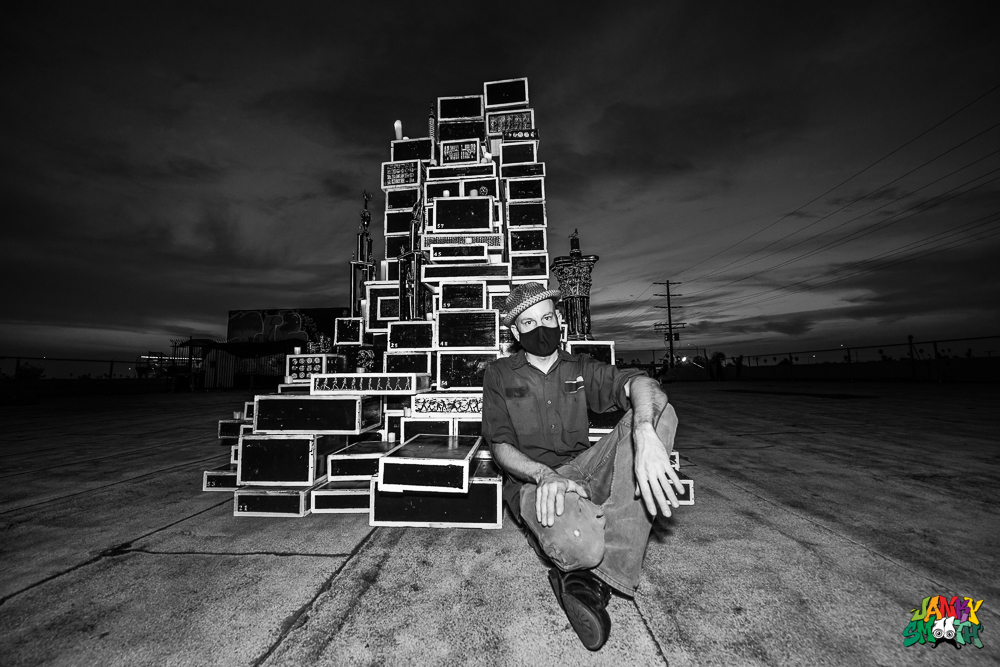 Doing something has taken innumerable forms over his decades-long career as an artist: graffiti; zines; music; performance art; graphic art; education; and most recently, ever-evolving sculpture. In October, Shuquem completed his most recent public art installation, Die Kunstkammer. The candle-lit tower of 100 black blocks, dark images and decontextualized objects currently provokes and spellbinds curious onlookers at Glendale's Adams Square Mini Park.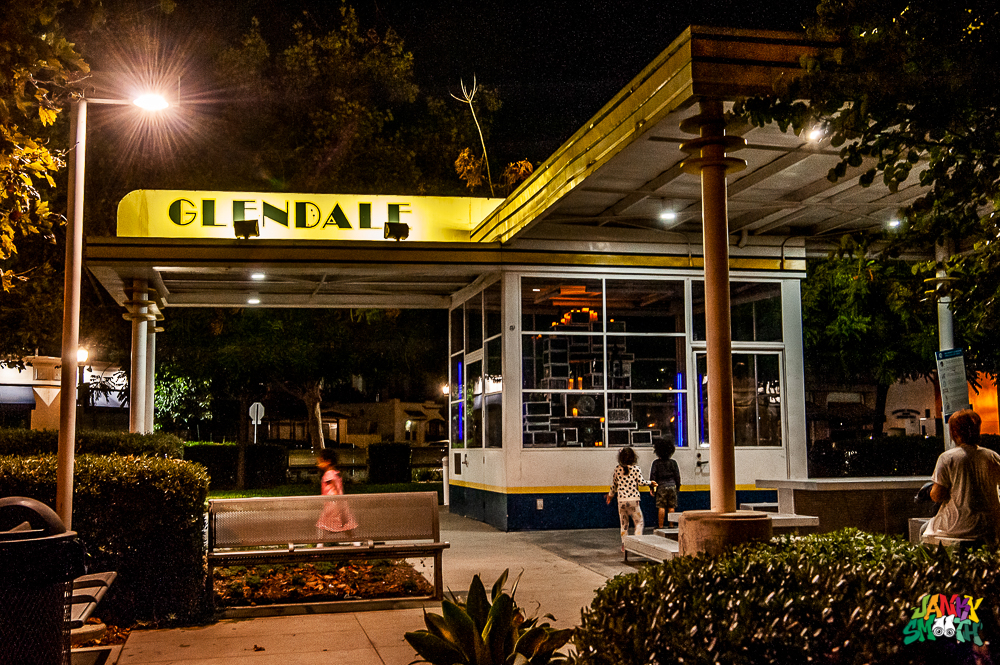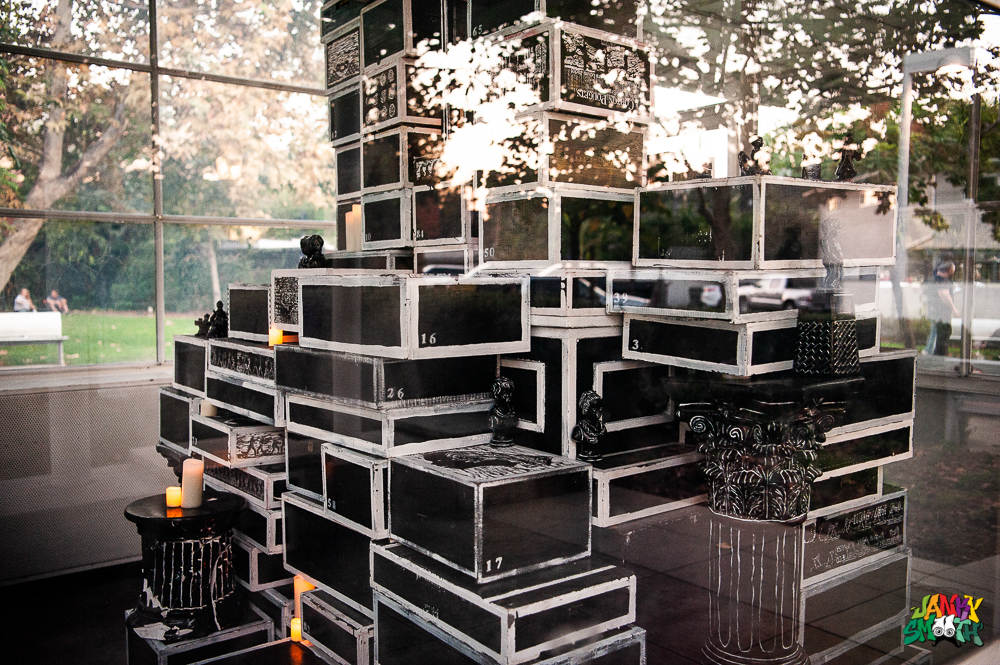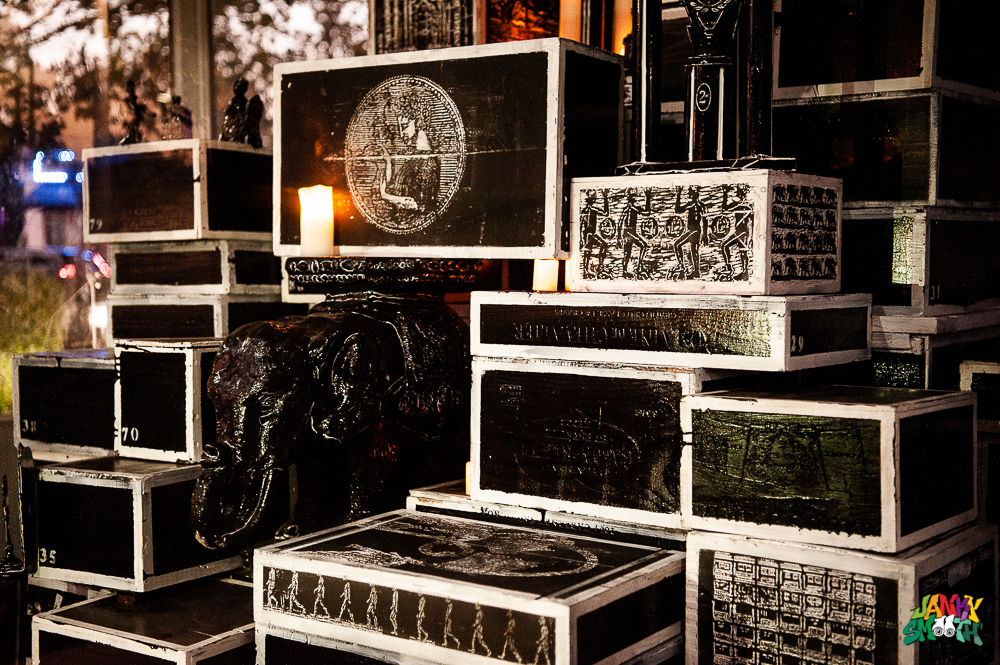 "It's a construction of matter or whatever reality is, but at the same time, it's physically interchangeable as they change position every showing, creating sort of a relational parallel to whatever thought processes there are behind the work," Shuquem explains.
Our readers may better know Karim Shuquem by his ghoulish, Dionysian, trumpet-playing alter ego, Loto Ball, who fronts The Phantom Limbs, a death rock band from Oakland, notorious for their unpredictable stage antics since 1999.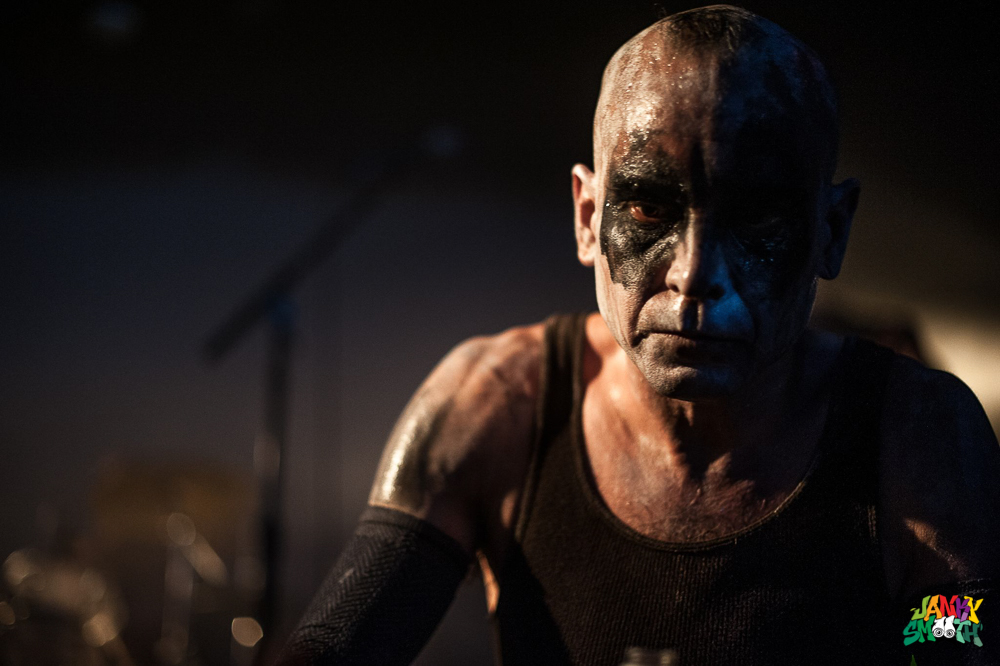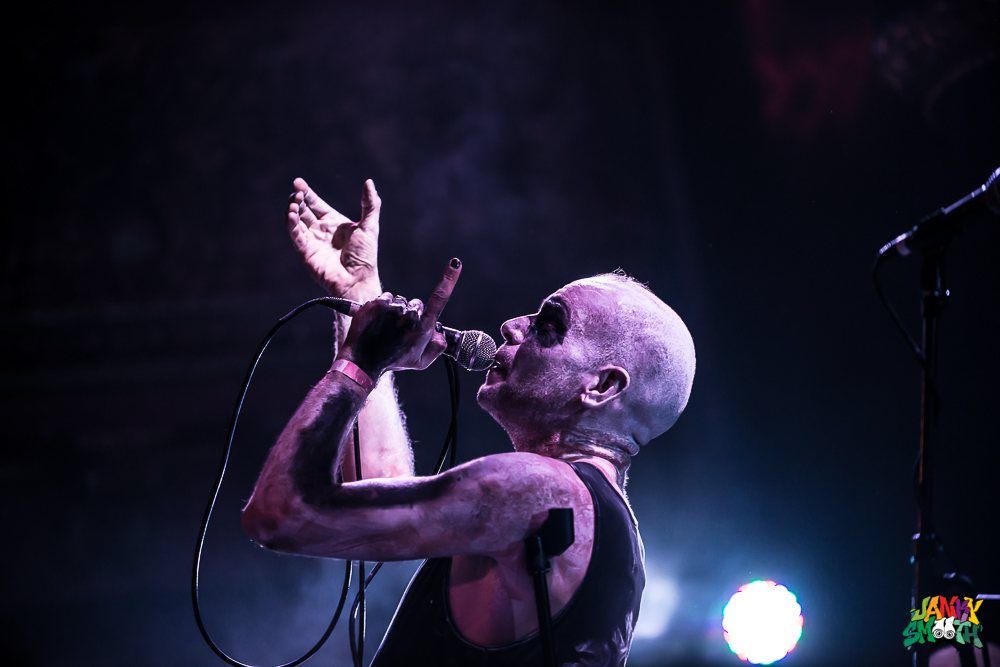 "Identity is another playground for discovering and learning. I want to see what's possible as far as who I can be and who we can be as a species," Shuquem explains, noting that through his work, he strives to understand the limits of his morality, values, and his physical and mental capabilities. "I like the operations of chance, just as people like John Cage or William Burroughs enjoyed the operations of chance. I think it has to do with wanting to discover something, and to be open, stretch yourself and allow for things to happen and see what you can contend with."
Die Kunstkammer is yet another means through which Shuquem explores the parameters of human morality and thought. Kunstkammers, or Wunderkammers, were the predecessor of the modern museum. Originating in the 1500s, these cabinets of curiosities were rooms filled with found objects, taken from different cultures, and reduced to oddities to be marveled at by the Christian colonial bourgeois.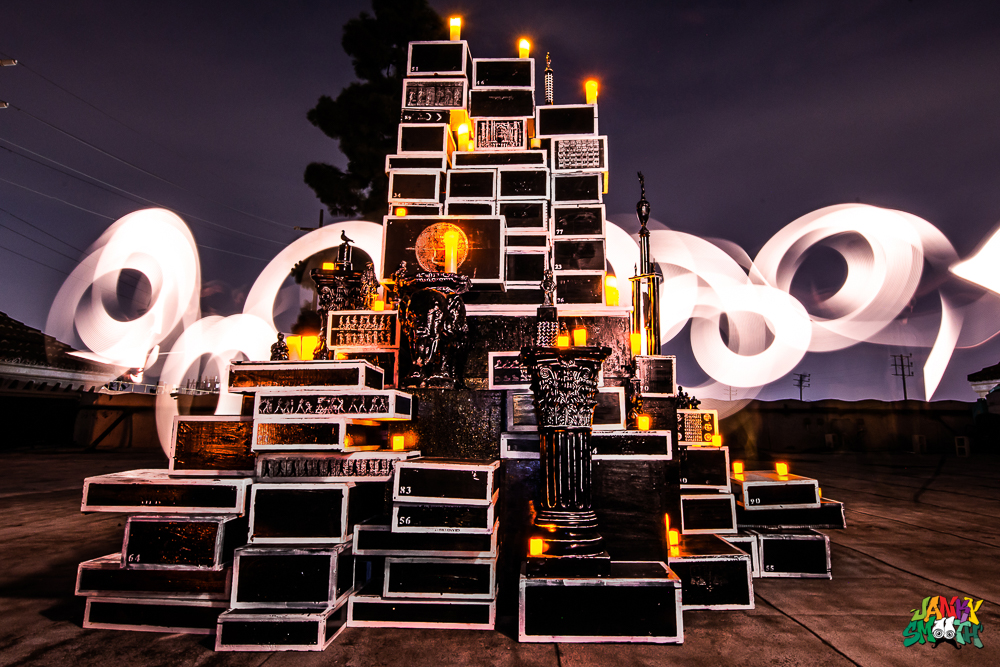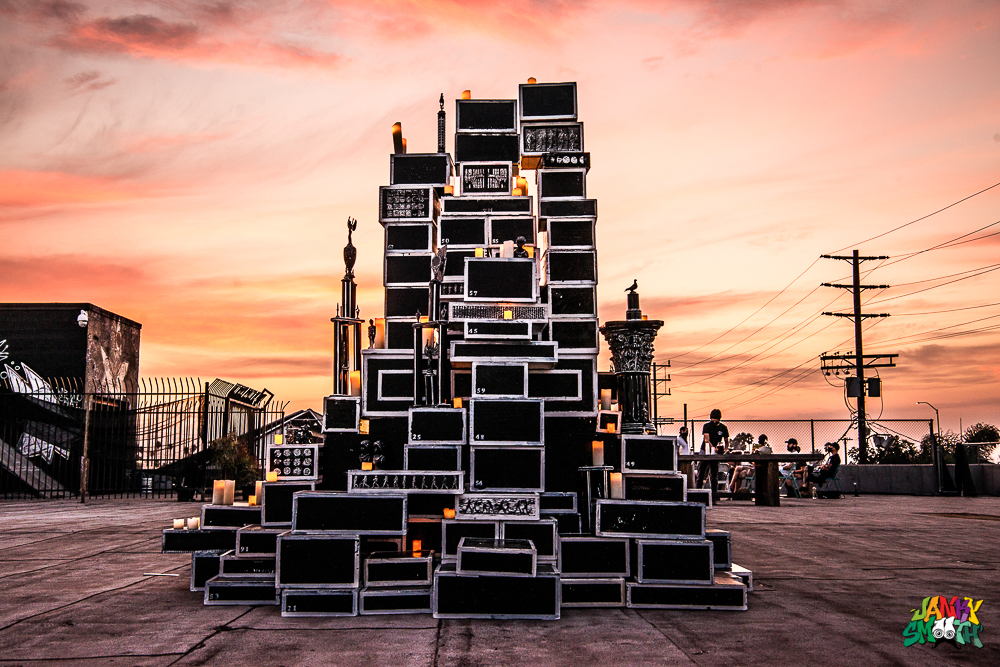 According to Shuquem, this exhibit is a meditation on the implications and motivations behind this colonial tradition. "I'm examining and uncovering the basis for this way of treating things," he explains, "whether it's tearing apart someone else's culture, taking apart the symbols that are powerful to them, or trying to change their religion and thought processes and have them perhaps go to your way of life."
Another aspect of Shuquem's interest lies in hands. His lifelong fascination with hands underscores his primordial urge to create, for their capabilities and associations seem to have no end. One hand can deliver a loving embrace, a violent blow, or bring something new into existence. It's also where The Phantom Limbs initially got their name from.
"It's about reaching for something, a kind of yearning and a striving," Shuquem elucidates. "Even when I was tagging in the alley, I felt like I was doing something, and in so doing, I felt less stuck, isolated, afraid and alone."
Certainly enduring 2020's barrage of historical events adds yet another painful layer to Shuquem's anxieties surrounding inactivity and "not doing enough." Quarantine, civil uprisings, a high-stakes election among so many other things, have the potential to make complacency feel harmful. In an endeavor he's dubbed Graphic Non-Violence, Shuquem currently devotes 24 hours per week to leading online art classes and workshops with an emphasis on civics and social engagement.
"I'm trying to get down to the root of activism because there's a lot of feeling of powerlessness, especially right now. Graphic Non-Violence is a response to feeling powerless," Shuquem adds, noting the storied connection behind graphic art and activism.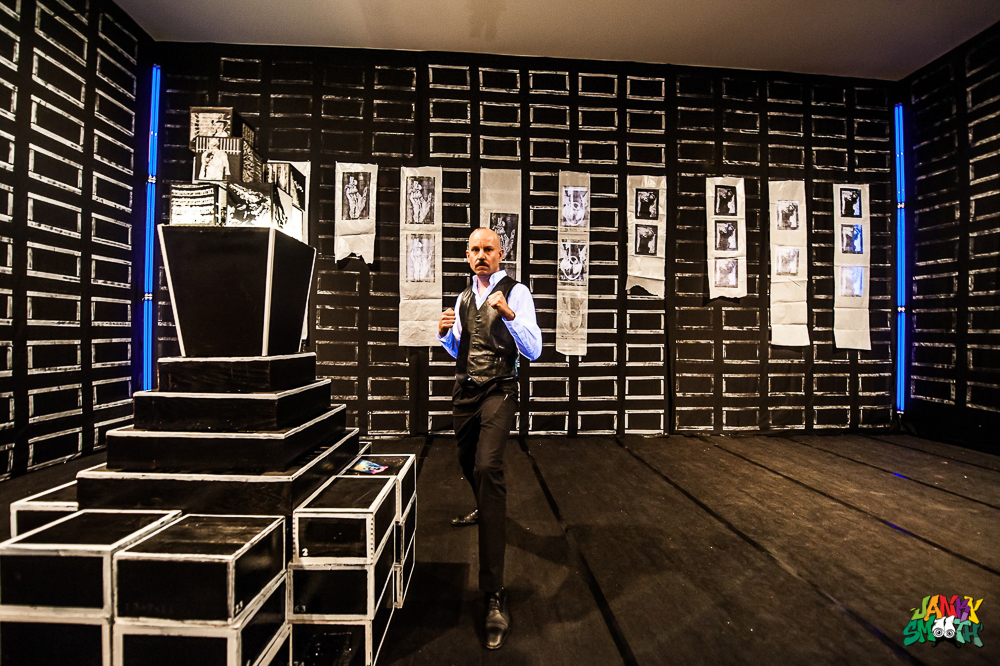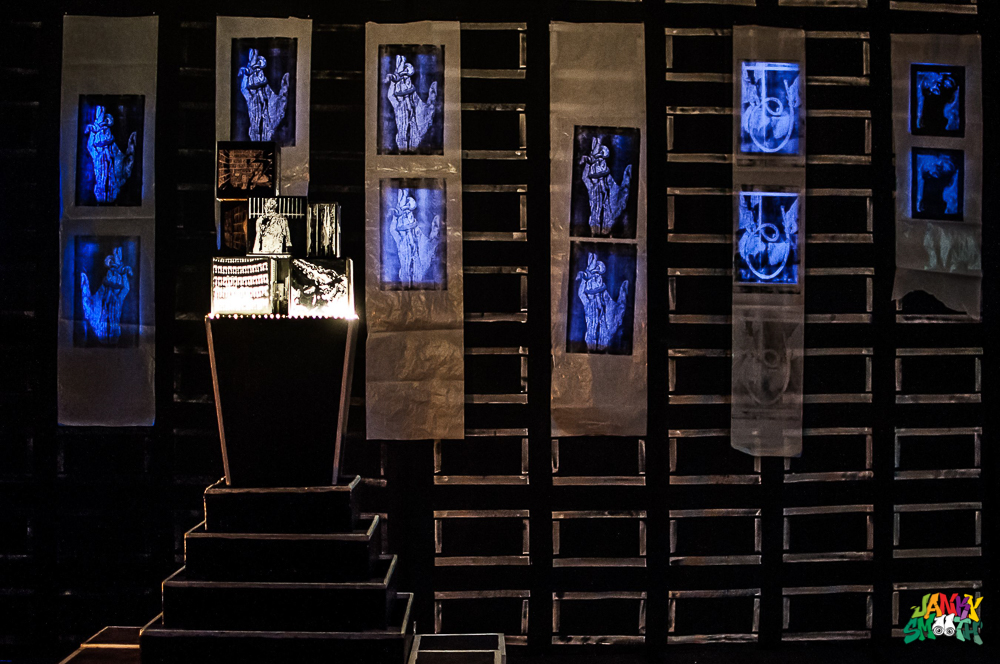 Still, art will always be a learning experience, an ongoing experiment, for Shuquem as much as it is something to share with his students.
"It's sort of a creative play. As someone who is creative, and as someone who likes to play, I have fun with it, just to see how I can respond to something unexpected," he says. "That also applies to making art, or music or interacting with a crowd with performance or even my teaching."
Ultimately, Shuquem believes the best thing we can do to reinvigorate ourselves and the external world, is create. "The learning comes years later, when you think about what might have been discovered in the process of playing or being creative." Shuquem says.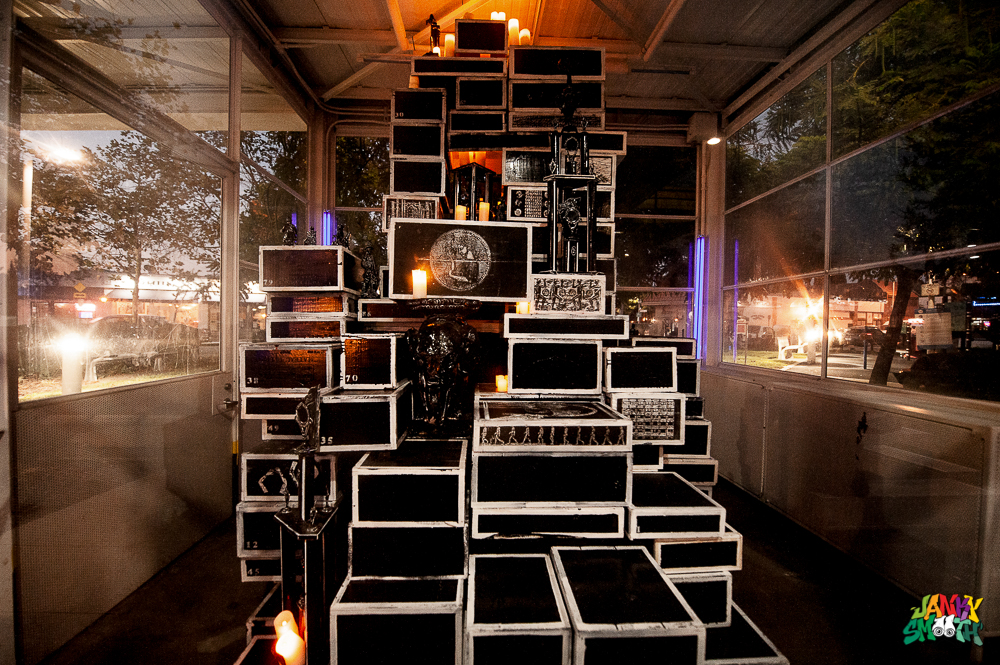 Die Kunstkamer, The Phantom Limbs and Graphic Non-Violence are but a fraction of what Shuquem has contributed to his community over the years, and far from the end of his creative vocation. "You will learn something about whatever you were reaching for. I think it really is enough to just be an artist, " he postulates.
The installation will be open and free to the public until November 12. Visitation below the tenebristic evening sky is highly recommended. For more information, click here.
Words by: Audrey Kemp
Photos by: Jessica Moncrief