At a Loss for Words: Explosions in the Sky at the Hollywood Palladium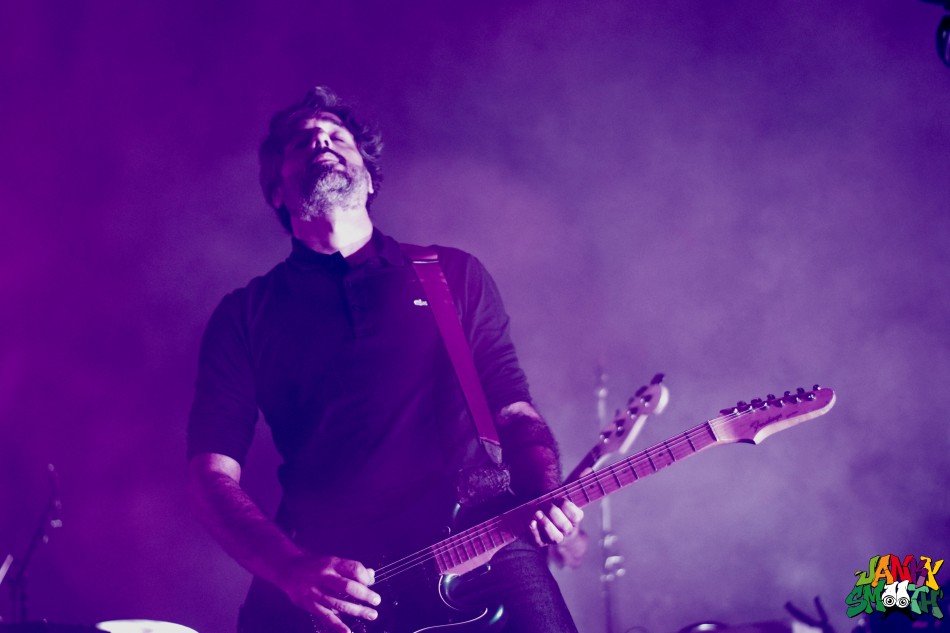 Sometimes the songs that speak to us the most are devoid of words at all. In a time where we are incessantly bombarded with others' words, instrumentation, with its ever-changing intensity, velocity, texture, and tone, has the potential to be far more evocative and emotive. The chamber music of Explosions in the Sky that imbued the Hollywood Palladium's walls on September 12 epitomized this idea.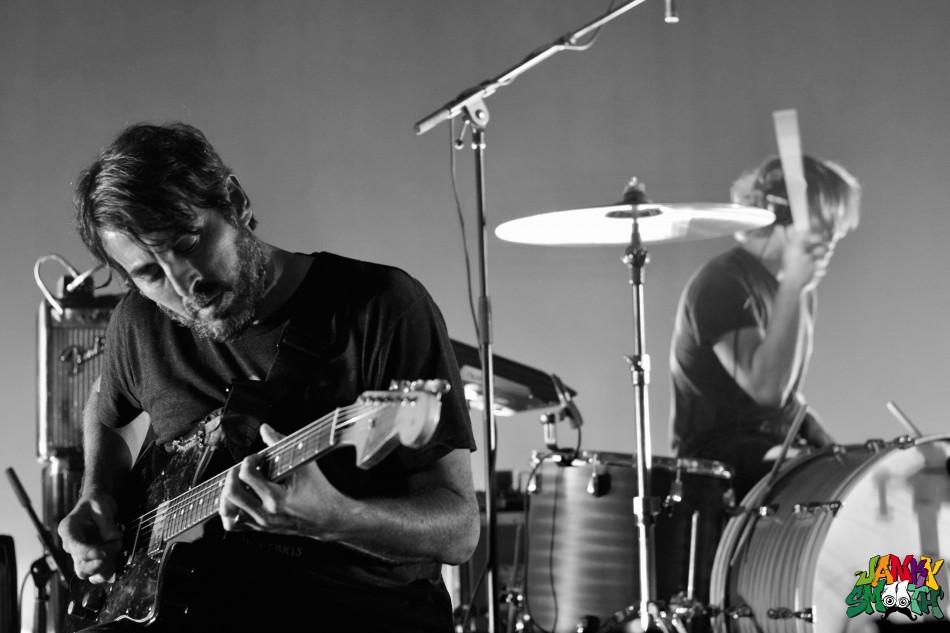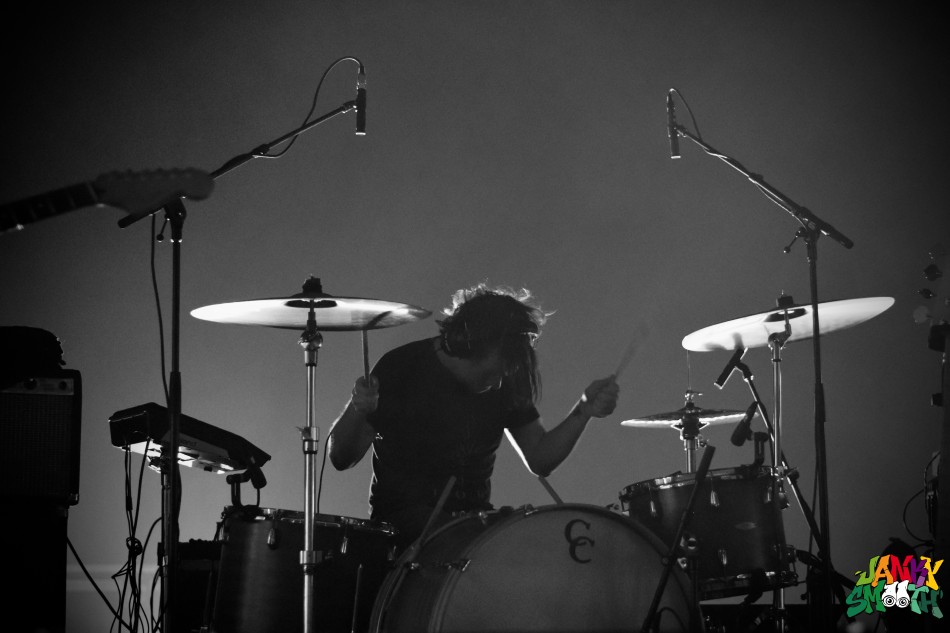 Starting on September 11, the Austin-based quartet Explosions in the Sky (E.I.T.S.) launched an anniversary world tour to celebrate 20 years since their inception. To further commemorate this milestone, they also reissued their debut album, How Strange, Innocence — the album that arguably put E.I.T.S. on the map as the poster boys of post-rock— just a month prior, as a rare anniversary edition on Temporary Residence Ltd. Apart from it being remastered and on icy blue vinyl, it's the first time the album has been available on vinyl period since 2004.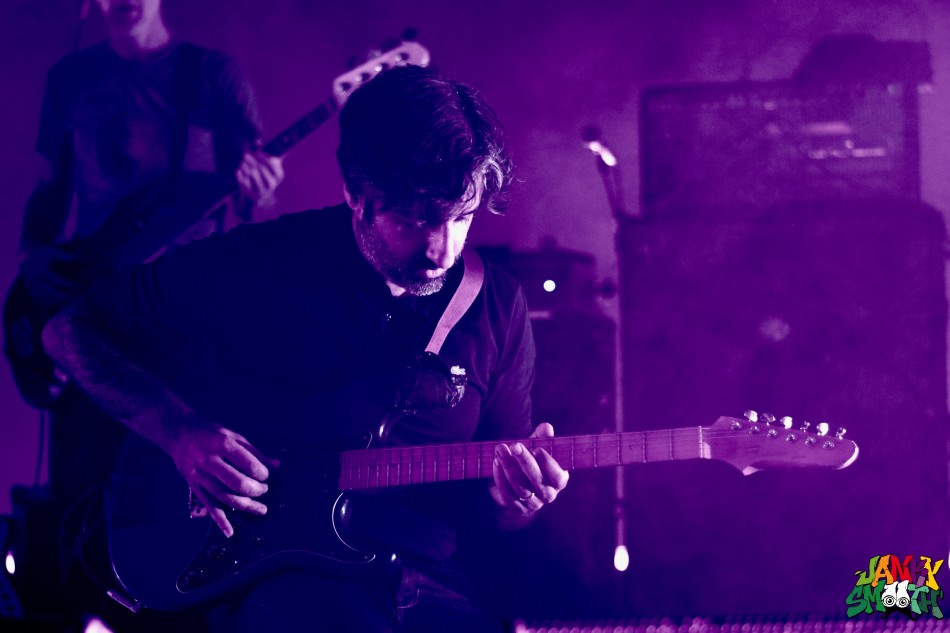 Accompanying them on their tour is Sessa, a São Paolo musician who is single-handedly putting a psychedelic twist on Brazilian jazz. On Thursday evening, Sessa, known for co-founding the acclaimed psych-rock group Garotas Suecas, was backed by three female vocalists and a minimalist drummer and performed primarily in Portuguese, save for a Helene Smith cover of "I'm Controlled by Your Love," which he sang alone and in English. Though listening to his accent vanish was fascinating, Sessa's charm shone the brightest singing in his native tongue, which those eager to listen can hear on his debut album, Grandeza, in which he draws from his nation's many jazz styles. As listeners, we do not need to understand the lyrics of Sessa's songs in order for them to affect us; rather, we zero in on the cadence, the ebb and flow of the voice, unconcerned with semantics. While their shadows danced and kissed the walls, Sessa's mesmerizing finger-picking, his aspirate voice and the harmonies of his maraca-bearing backup singers was enough to put the audience in a trance—it was bittersweet that Sessa would be the night's only singer.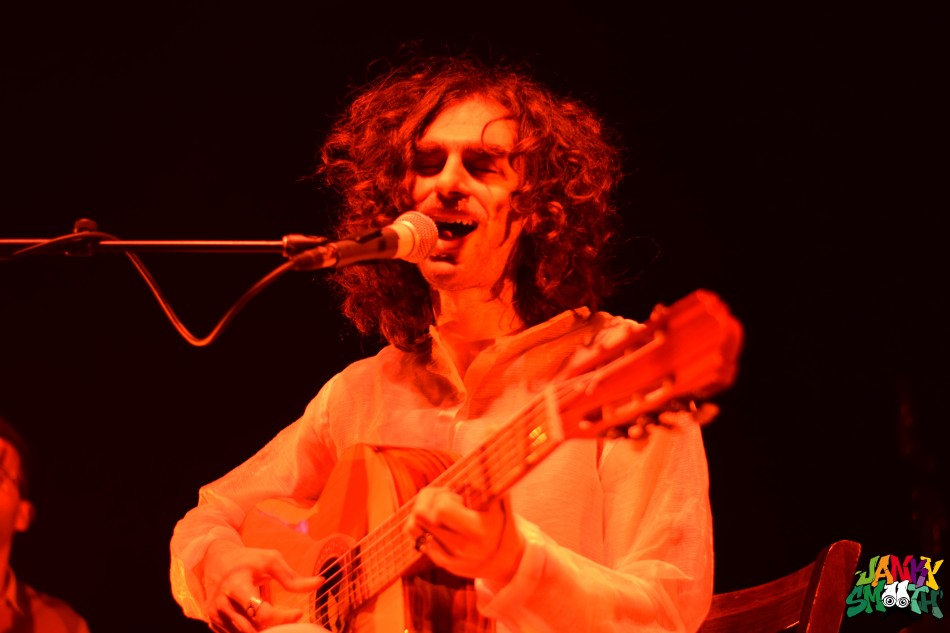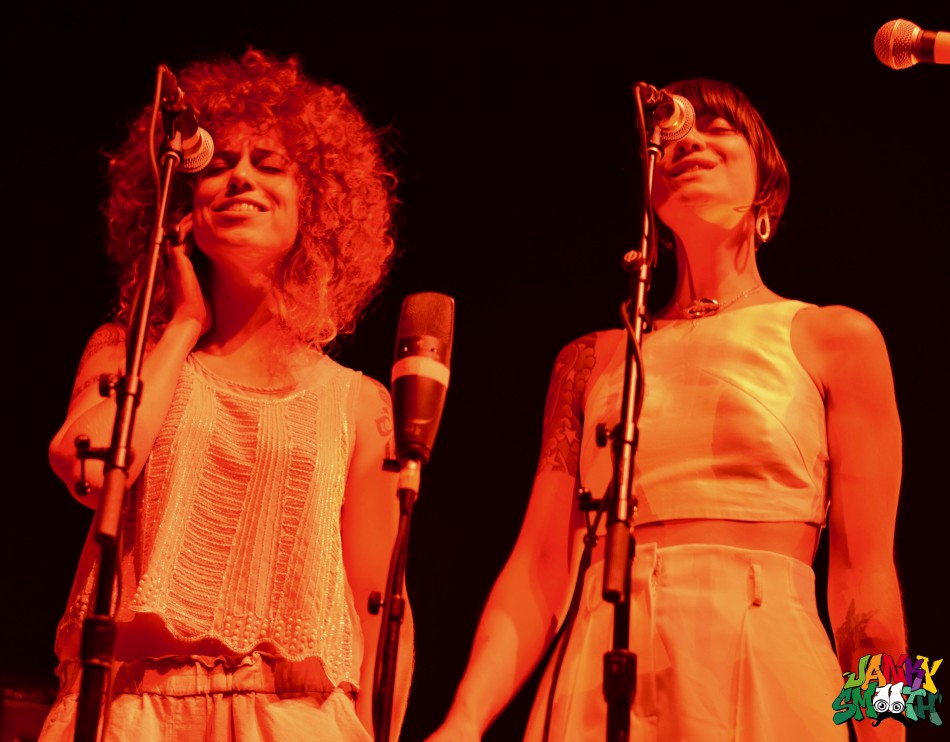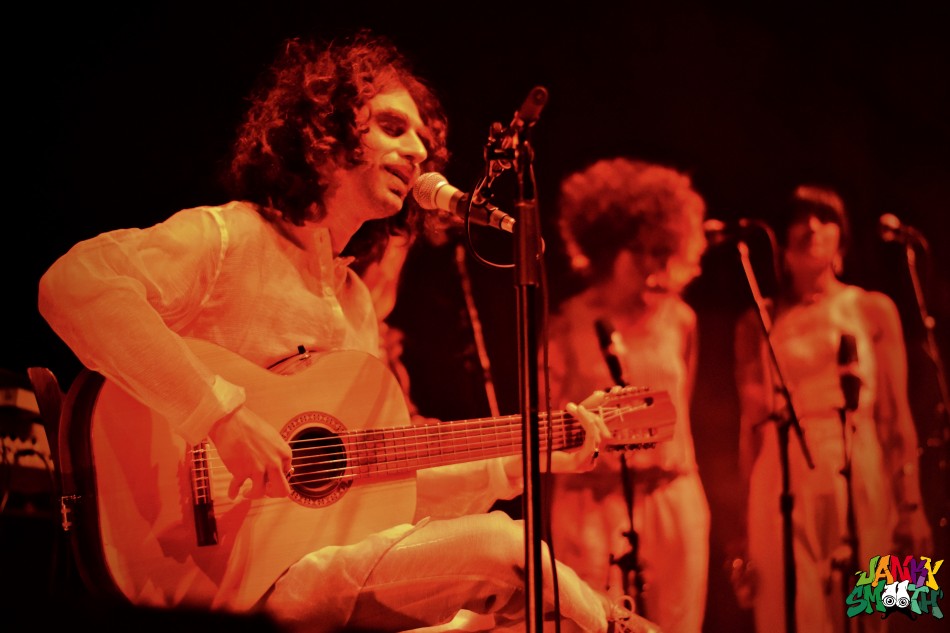 What initially attracted me to post-rock was how compelling sounds alone can be. Bands like Godspeed You! Black Emperor, Mogwai, and E.I.T.S. alike forever changed the gestalt of my music consumption. Unlike songs that are heavily reliant on vocals, instrumental rock of any variety opens the door for more experimentation and interpretation. Sound, without the confines of language, permits the listener to process music through their own subjective prism, taking them on a journey from light rain to thunderstorm, and back again. That's precisely what Chris Hrasky, the band's drummer, sought out to do when he moved to Austin, Texas and hung flyers in the city's local record stores bearing the hopeful proposition, "Wanted: Sad, Triumphant Rock Band." The year was 1999.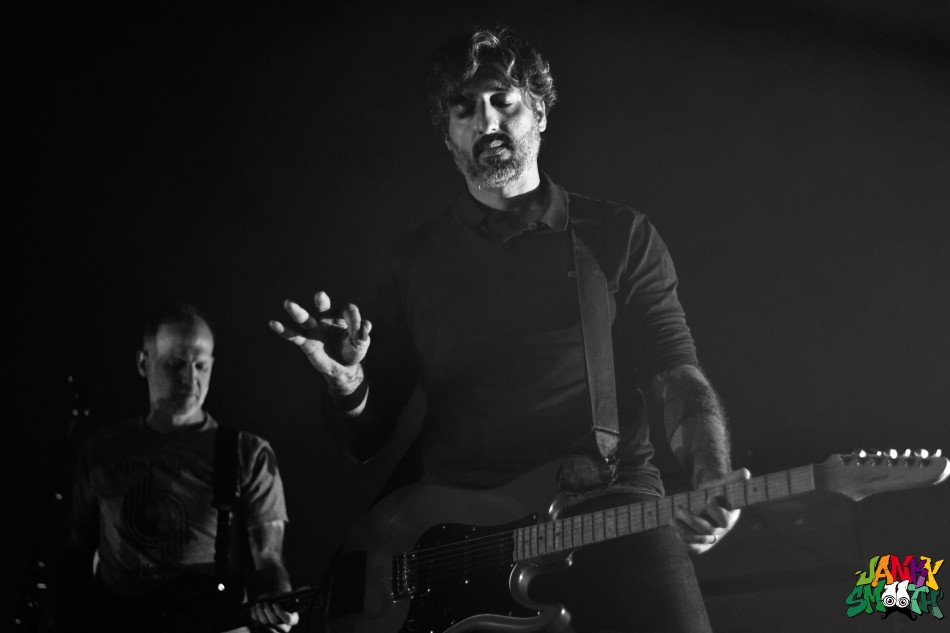 These open-ended ads would lead Hrasky to meeting three longtime friends—Mark Smith, Munaf Rayani and Michael James—over some cheap pizza, and over the next two decades, the four men would become one of the most successful instrumental rock bands of the past 20 years, famed for their progressive, narrative, yet wordless soundscapes. When we think of the music that affects us, we hardly take into consideration the instrumental music that makes up film scores or commercials. Unknown to many, Explosions in the Sky have become a secret hallmark of American culture, their music making its way into several films, TV shows, and commercials.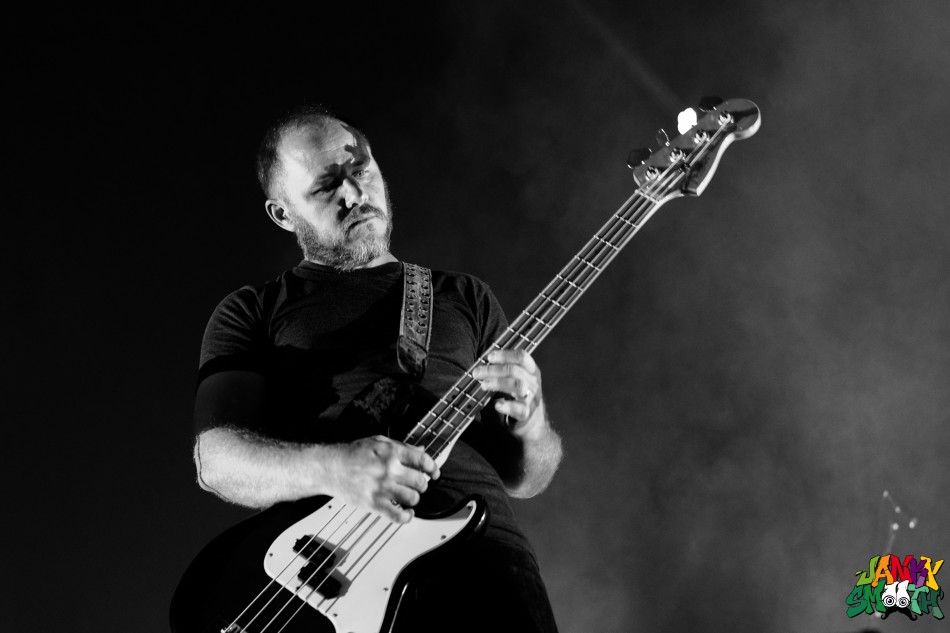 Notwithstanding, E.I.T.S. as a band is a true experience to behold live. The utter harmony and solidarity the band shares among each other is evident when they play. Munaf Rayani, one of the band's three guitarists, could be seen on more than one occasion with his eyes closed, his right hand gesturing, circling thumb and forefinger, as if signifying auditory perfection and that there was no place he would rather be in that moment. They played several fan favorites, including "The Only Moment We Were Alone," "Wilderness" and "Remember Me as a Time of Day," all of which with equal sensitivity and passion. The evening would ultimately come full circle, ending with an imposing live performance of "Disintegration Anxiety" off their first album. Explosions in the Sky will continue to play across the U.S. until October. By then, they are Europe bound, where they will be playing in Lisbon, Madrid, Barcelona, Milan, Paris, London, Zurich, Berlin, and more.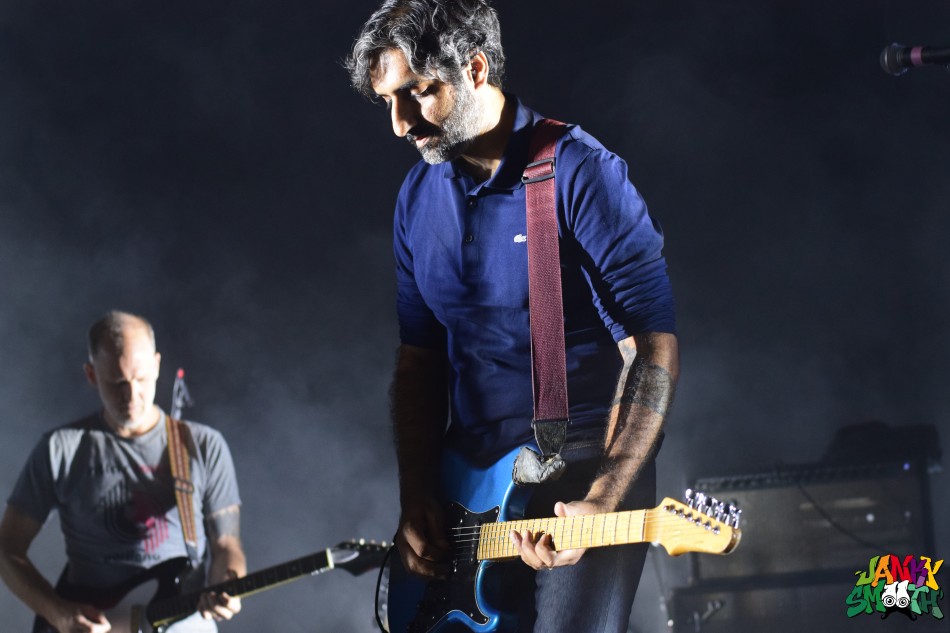 Words and Photos by: Audrey Kemp