Texis or Treats: Sleigh Bells at Teragram Ballroom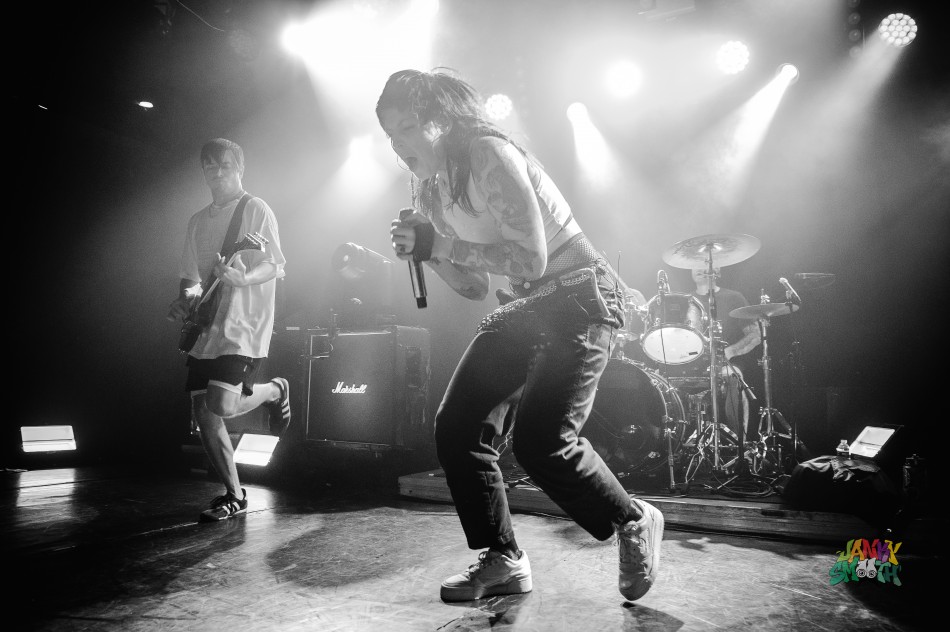 Sleigh Bells guitarist and arranger in chief, Derek E. Miller has come a long way from Poison the Well to meeting Alexis Krauss while waiting on her at a restaurant- and an even longer way from Treats to Texis. A wave of nostalgia came over me as Krauss referenced playing El Rey in 2011, because it was one of the shows that got me back into going to shows. Of course, at El Rey, it was just Miller, Krause, some hardware and a literal wall of Marshall cabinets that stretched from the floor of the stage to the rafters. On Thursday, Oct 21st at The Teragram Ballroom, Miller ditched the wall of cabinets but his affinity for tube amps remained in the form of a one piece Marshall. There was plenty of room for Krauss and Miller to add a live drummer, Chris Maggio and synth/ backup singer, Kate Steinberg. My feelings on the changes were mixed, along with the arrival of new album, Texis but before I get into all that, it is crucial for me to give opening band, Kills Birds a proper spot in this review- because they are a revelation.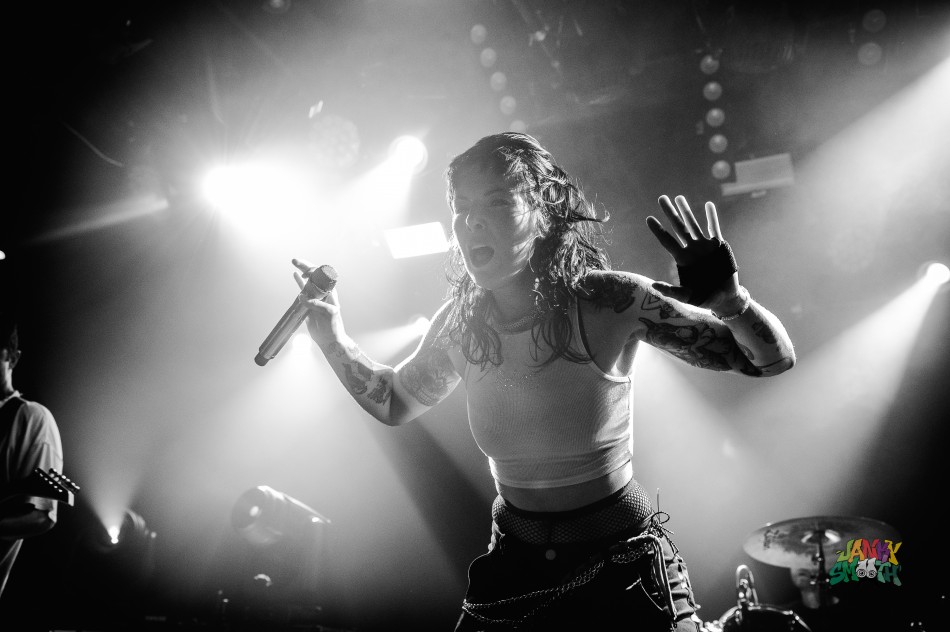 I didn't know who the opening band was. I didn't know what time they went on. But by the time they finished their set, I found a re-dedication to getting to venues early. My favorite way to discover new bands is to hear their music live for the first time. Not until they finished their first song, "Rabbit" (from forthcoming release Married, out Nov 12 2021) did lead singer and lyricist, Nina Ljeti tell us, "We're Kills Birds".
Apparently, Kills Birds are all the hype in OG Grunge circles. When I found out Dave Grohl personally endorsed them, I tried not to let that skew my perception of what I saw the night before without any pretense or background information. But I guess, in that context, Kills Birds do conjure the what if's of an Amanda Palmer as the lead singer of Smashing Pumpkins.
As much as Ljeti did her job by standing out, it would be bad form for me not to mention the airtight performance of the entire band. Fielder Thomas, Jacob Loeb and Bosh Rothman created visceral music arrangements and rhythms. This is a band to watch out for.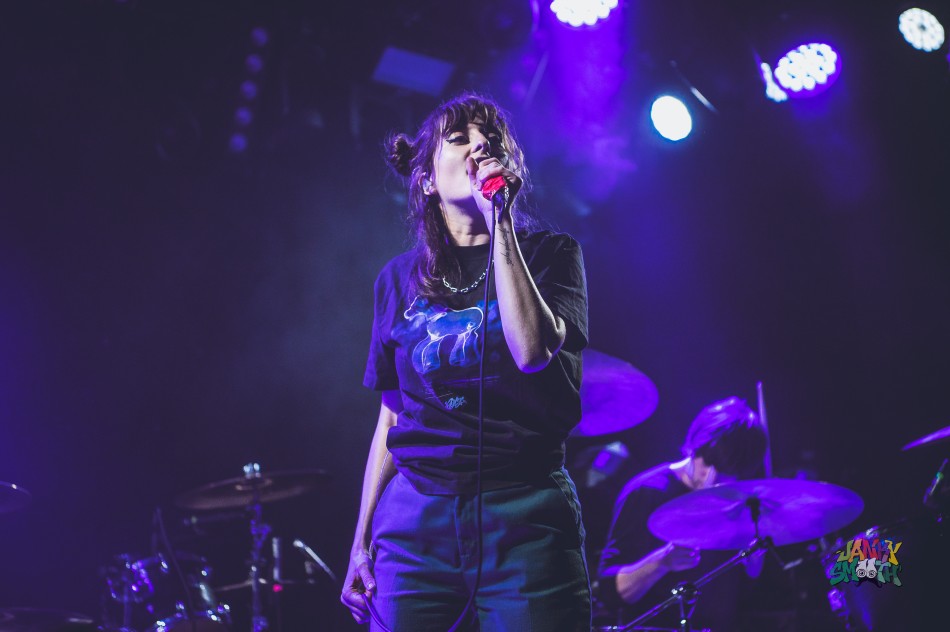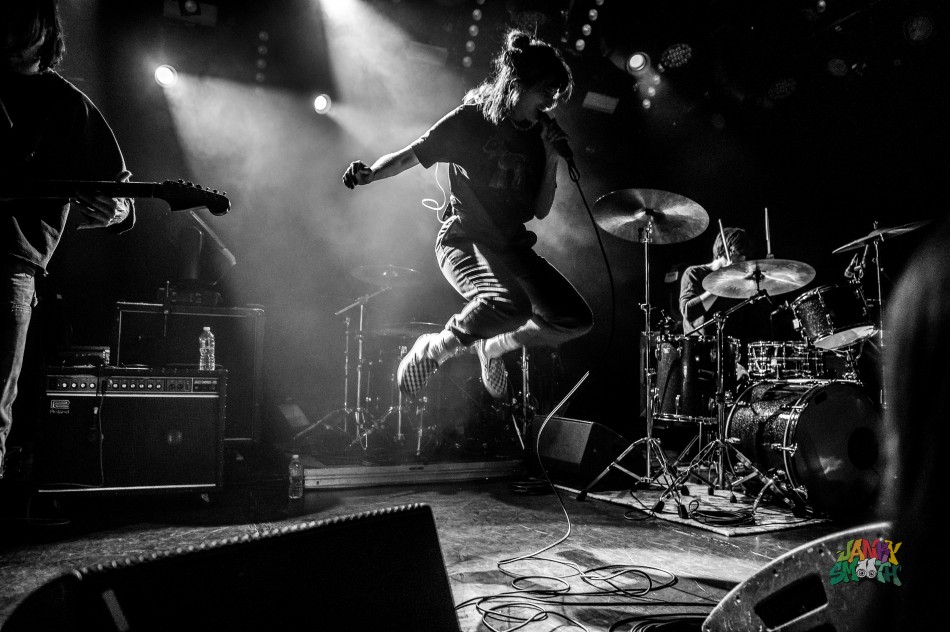 Sampling tracks off Texis the day of the show, the songs were not what long time fans came to expect in the 11th year since their seminole release, Treats. Doing some research prior to Sleigh Bells big night at the Teragram Ballroom, Google's predictive search suggested "Are Sleigh Bells hyperpop?" and it made me think- god damn! Sleigh Bells WERE hyperpop before such a term existed. And it seems, on Texis, they dove deeper into the genre they helped, if not single handedly created themselves.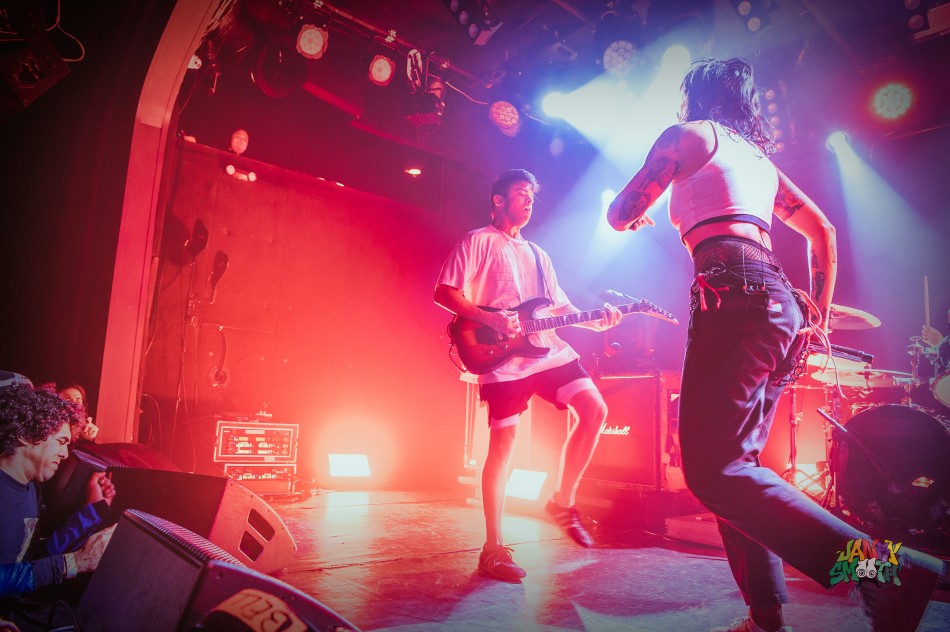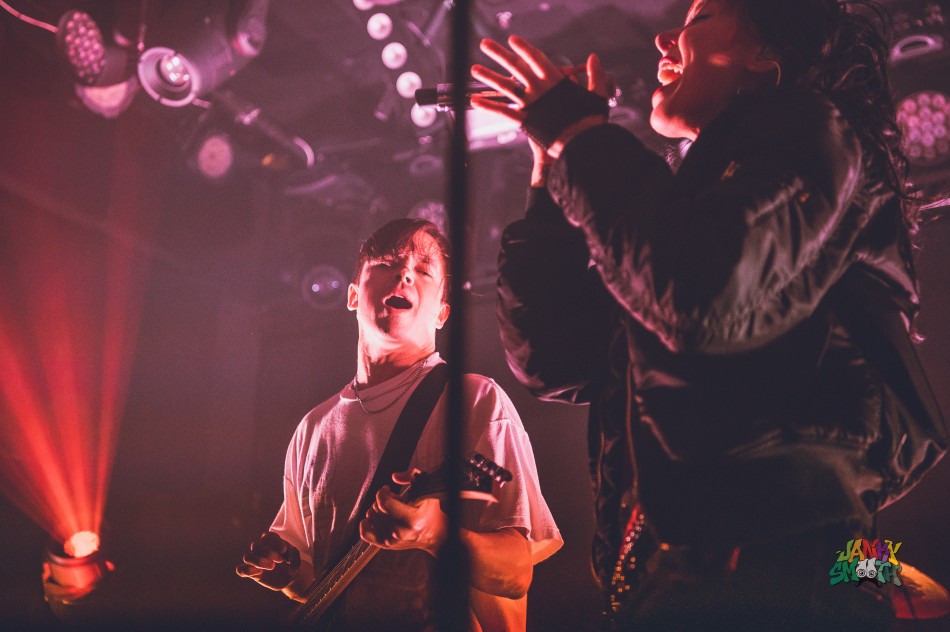 The band exploded into their set with new track, "Justine Go Genesis". Next, when Sleigh Bells busted out into "Riot Rhythm" they had the whole crowd moving and the booming bass and 808's slapped HARD, particularly so in the perfect acoustics of the Teragram Ballroom. By the time the band launched into "Kids", the benefits of drummer Chris Maggio became immediately apparent. It gave that track in particular, a different but not entirely unwelcome feel- at least in the first dozen or so bars of that song.
For some reason, Alexis Krauss was giving off an "Ally from A Star Is Born" vibe that night at the Teragram. Something felt different. I wouldn't call it a bad feeling, at all but Sleigh Bells have traveled an interesting road and it should be even more interesting to see if they can stand on top of a genre they helped create.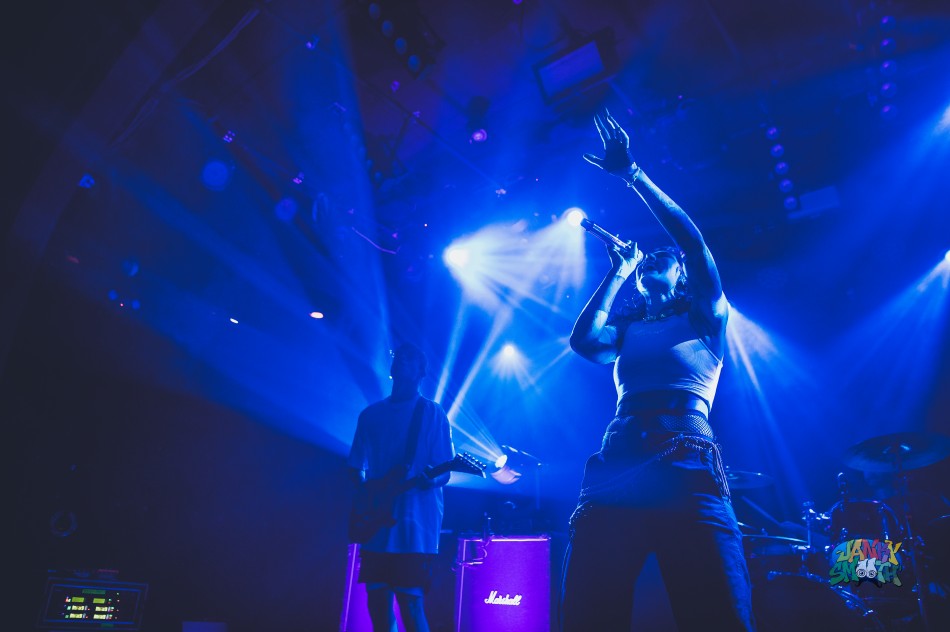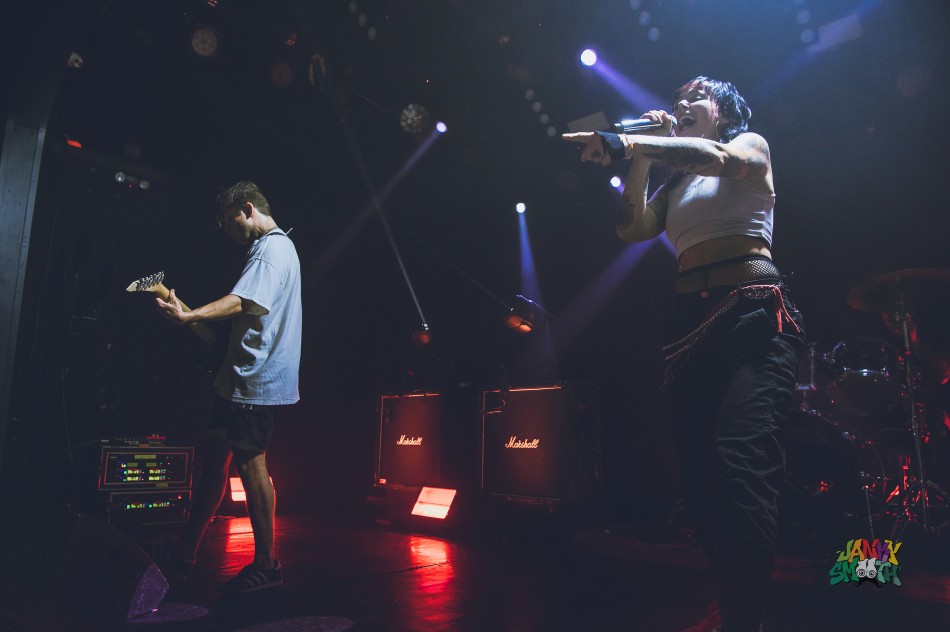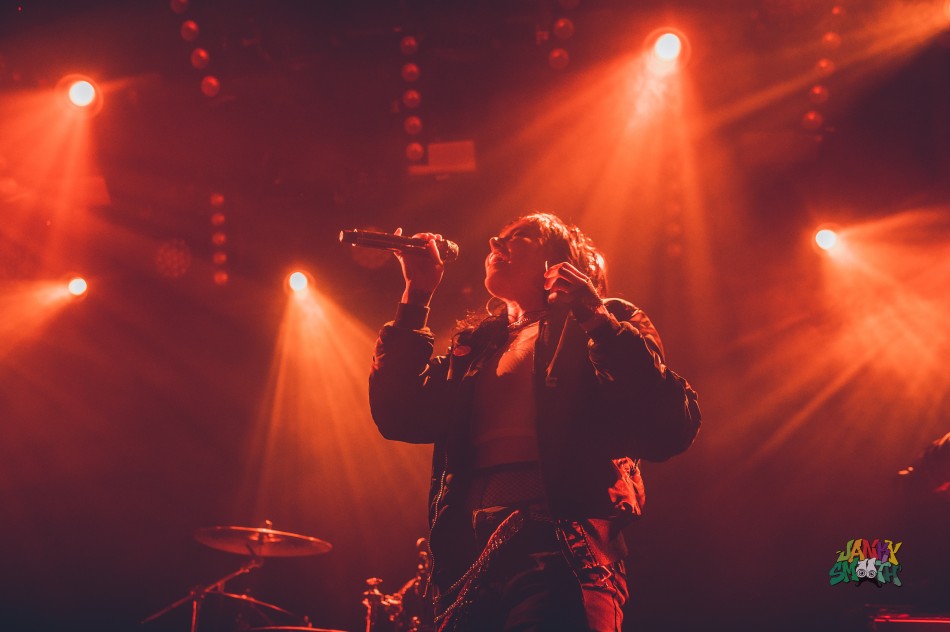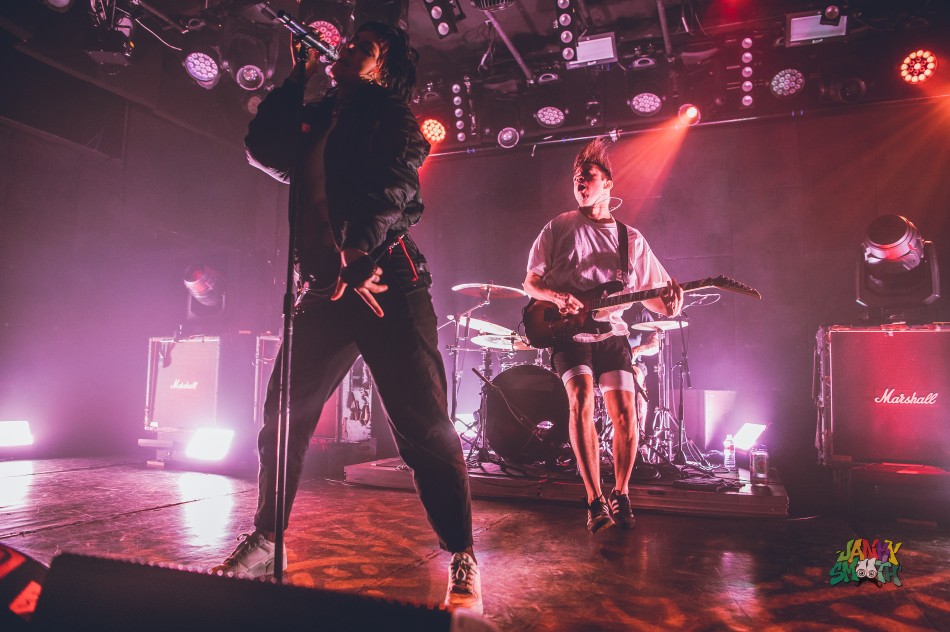 The new songs off Texis sounded better to me live than they did from their studio efforts but the thing I noticed was young fans of the band were seemingly there to hear songs from the new album. The age range of the crowd was diverse but everyone left happy and Sleigh Bells must've felt good about the LA stop of their current tour.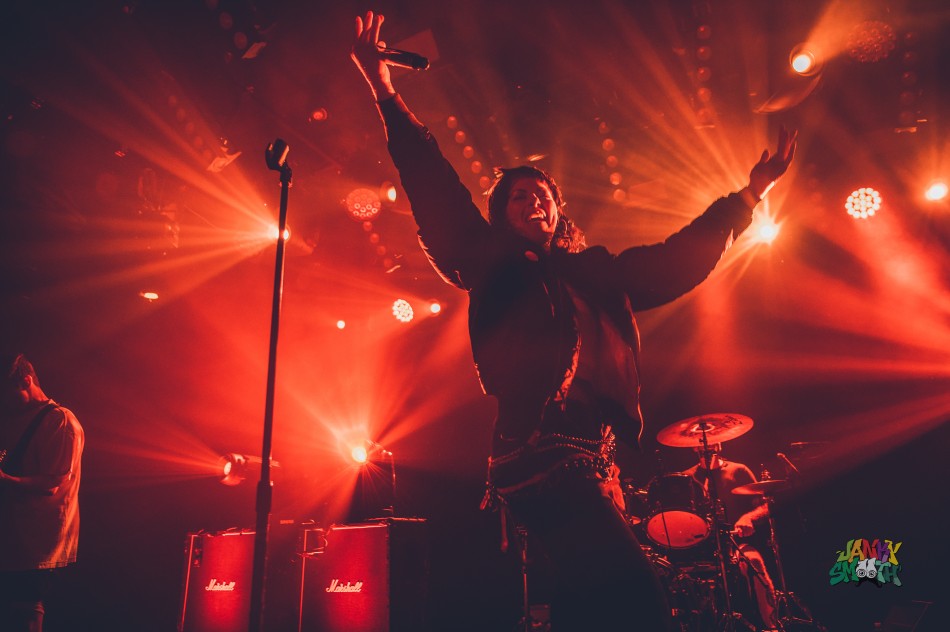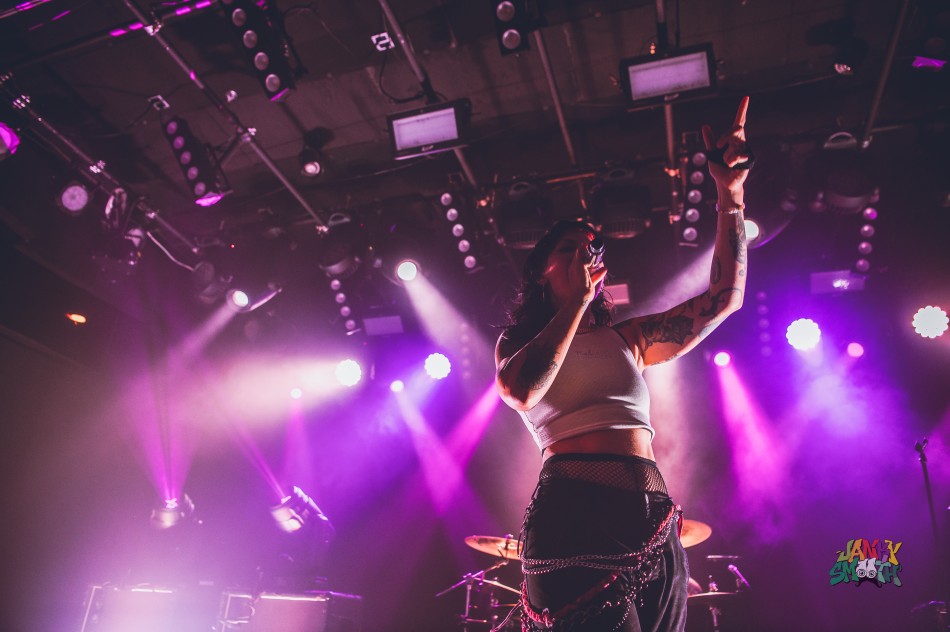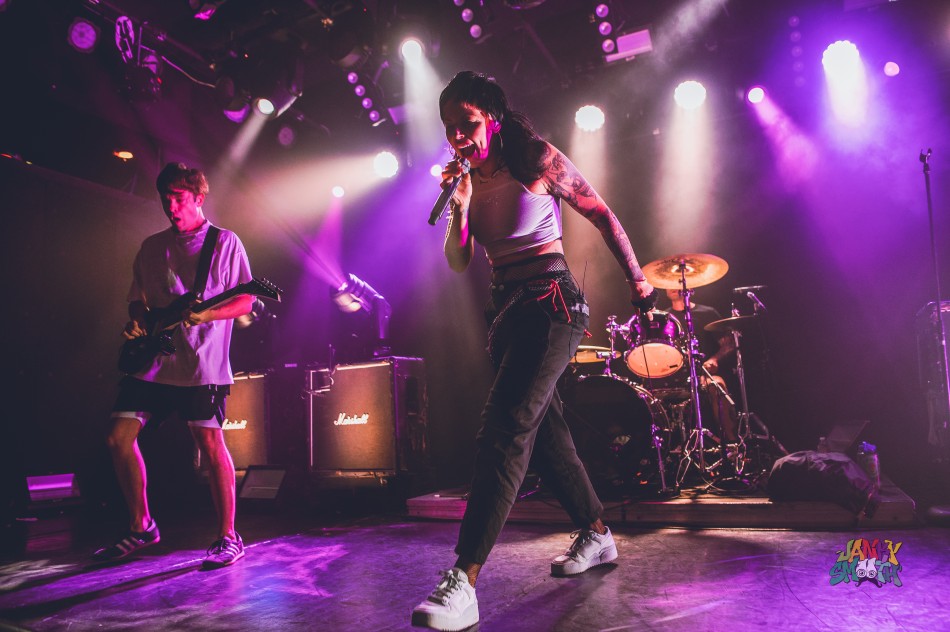 Words by: Danny Baraz
Photos by: Taylor Wong