Dressed to Transgress: Sex Cells Halloween at the Globe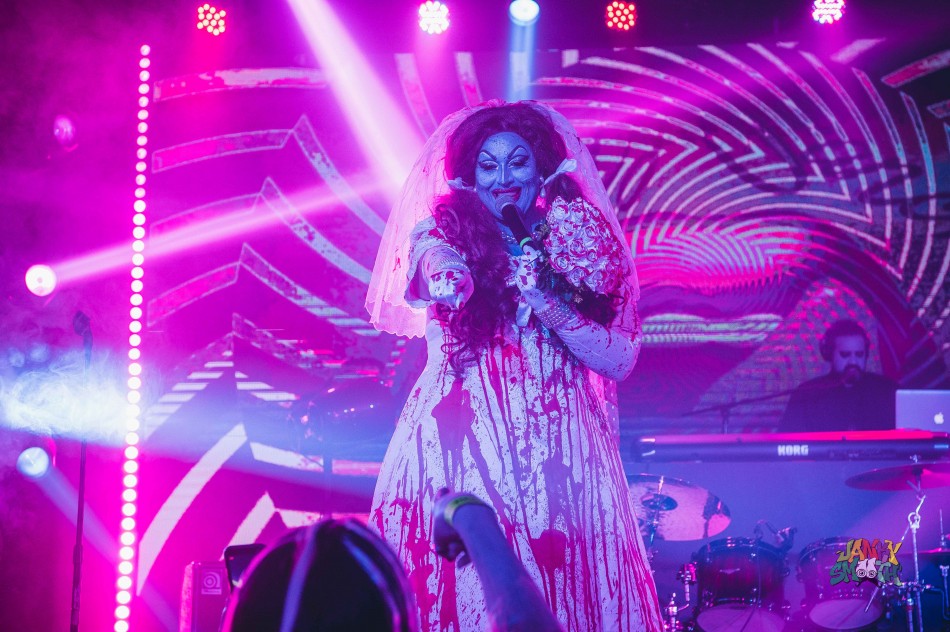 I don't think theres ever been a Sex Cells that wasn't just Halloween on the wrong weekend. Costumes, debauchery, candy, scantily-clad ladies and sexually deviant dudes are ingrained in the party's DNA. The Halloween edition of this masquerade was estimated to be Sex Cell's strangest, most insane installment.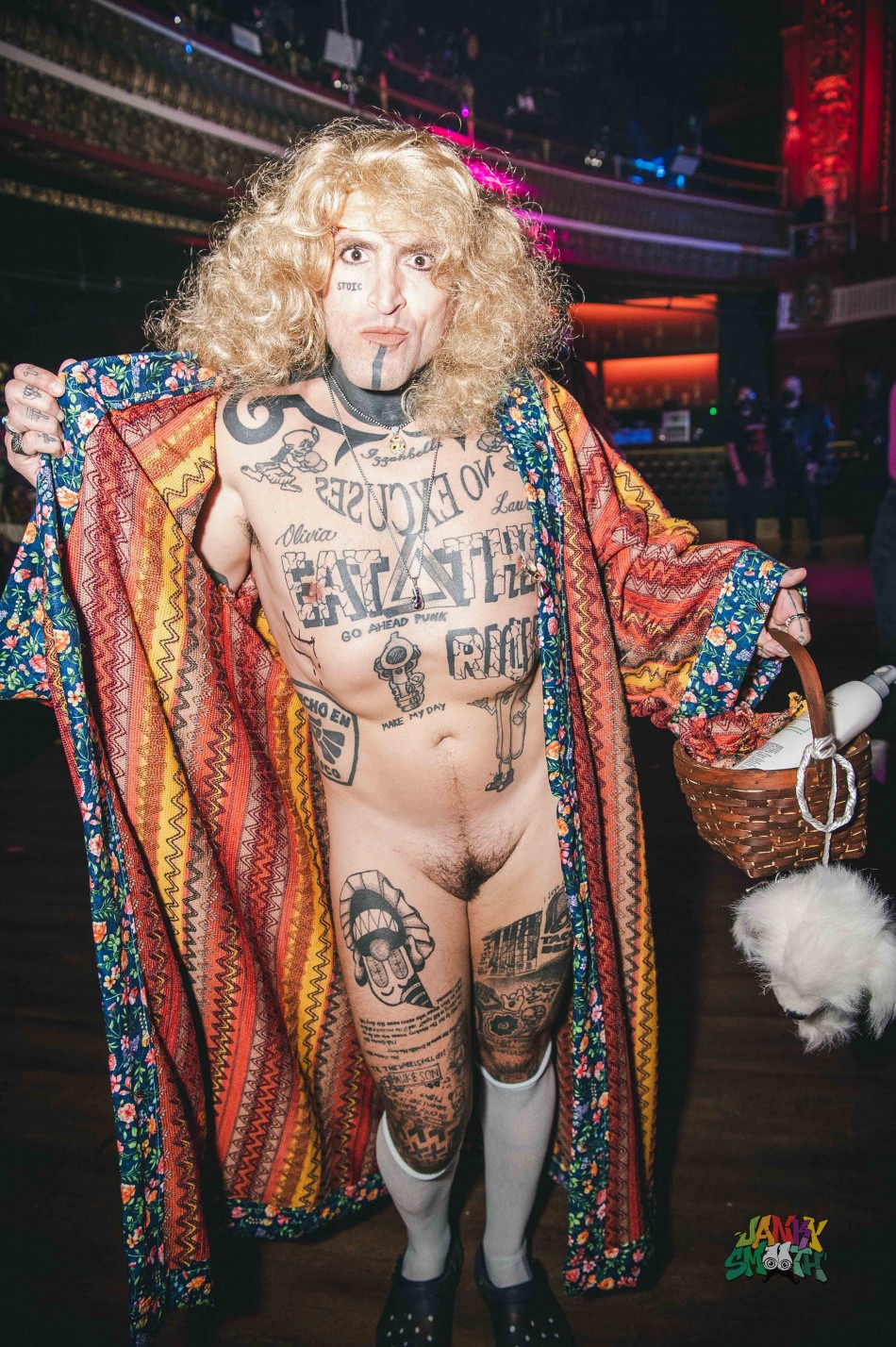 When halloween falls on a Sunday, you get at least three days to dress up differently. Since I was already Ace Frehley on Saturday, I got into the Gonzo spirit by cobbling together a Hunter S. Thompson getup and going to Sex Cells to score some synthesized liquid treats. As I expected, the kinds of creeps that came out to the Globe by 10pm after Lethal Amounts hosted night 2 of Danzig does Elvis, were all dressed to trangress.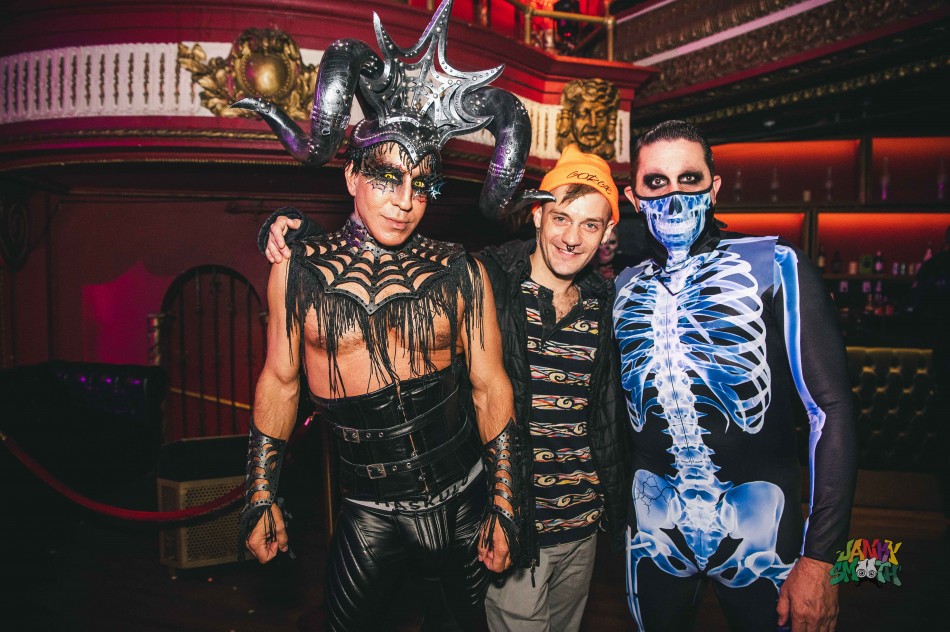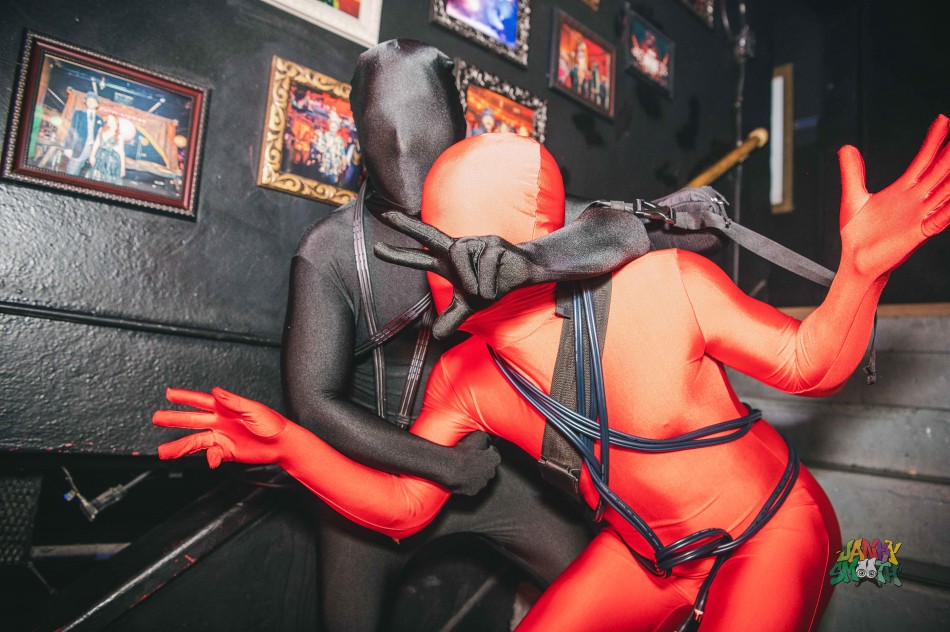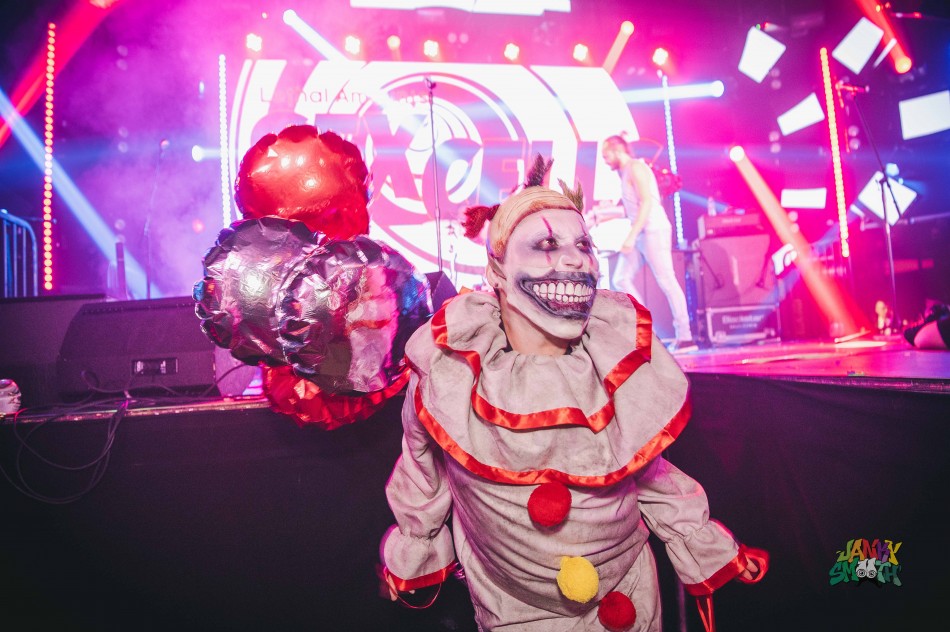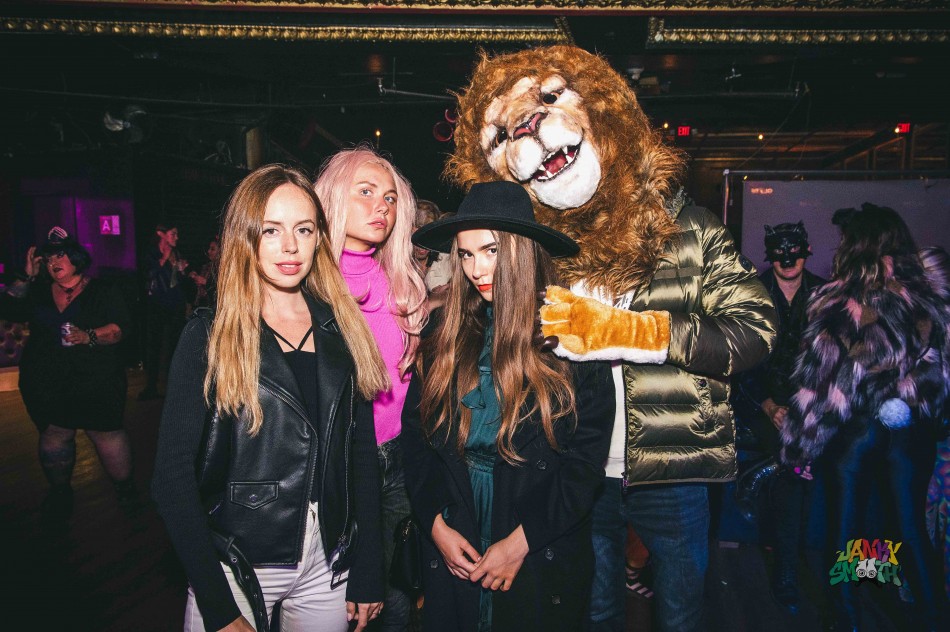 As we danced and pogo'd with Pogo the killer Clown, we were given the night's greatest treat, sweeter than candy corn and dressed as red as a Hot Tamale, Thee Teenage Werewolves took the stage busting out the classic Cramps tune– "Human Fly". This Cramps cover band is so good, they very well could be the most talented tribute act in all of Los Angeles. Although Lux Interior is worthy of hero worship, Jack Atlantis has a signature style and could hypnotize audiences with his own persona with any kind of music playing. His natural talent oozed out of every move he made with his classically skinny punk figure. Joined by two beauties dressed as beautiful Burlesque bimbos, the show became part circus, part punk rock force to be reckoned with. Whatever tricks Jack learns by playing Lux, he'll use one day to wow audiences under a new moniker that will be in the true, vintage spirit of punk.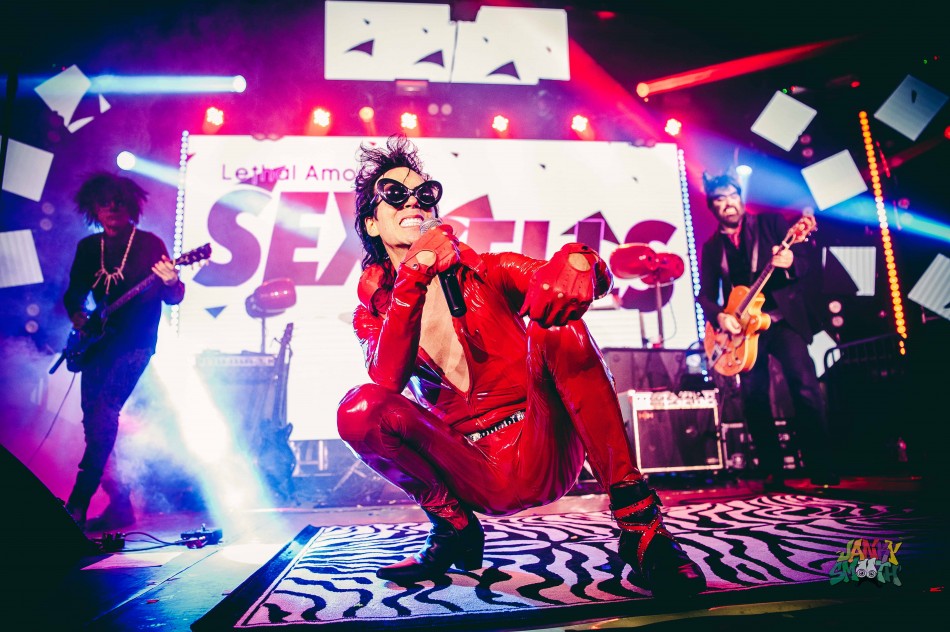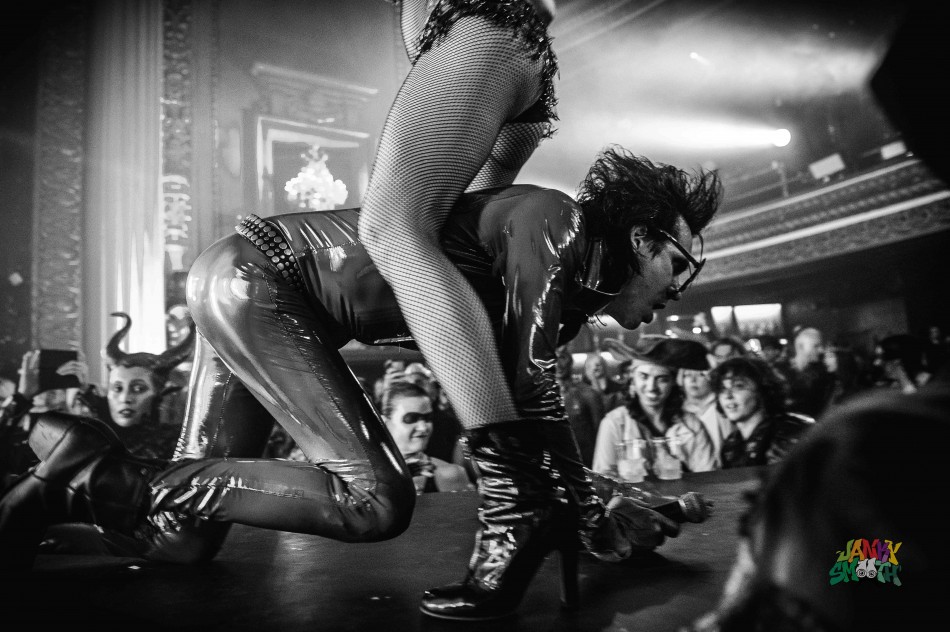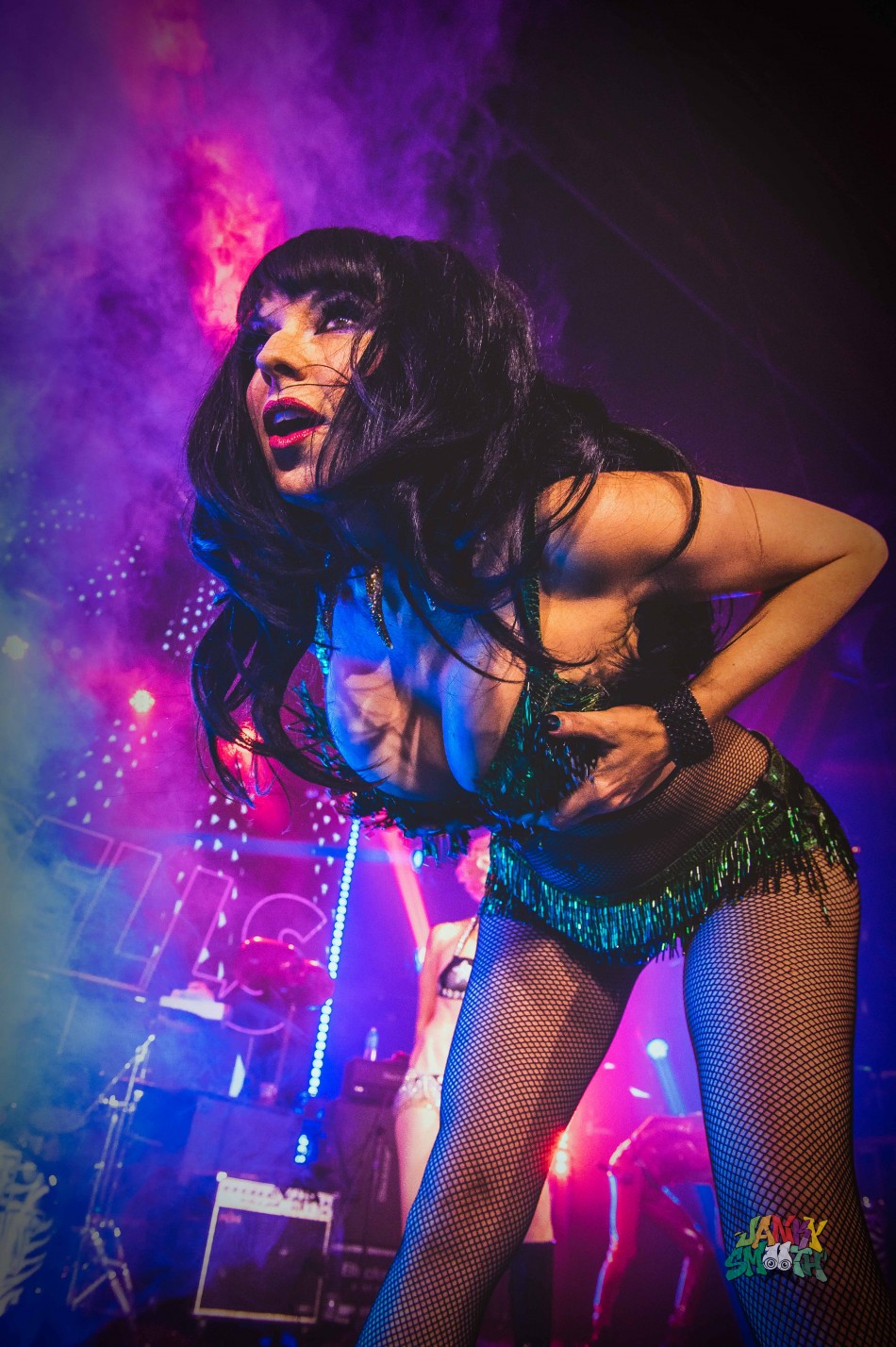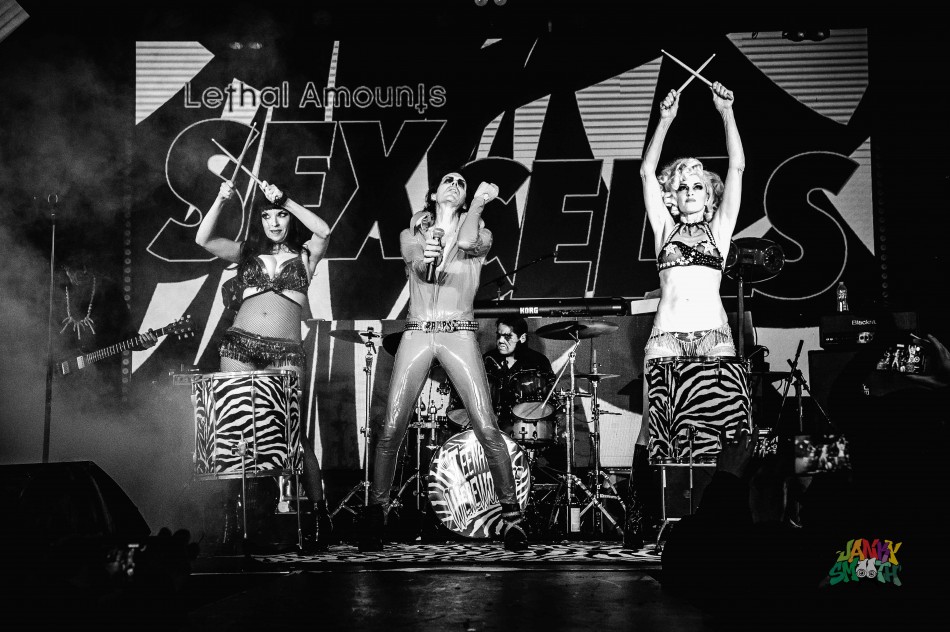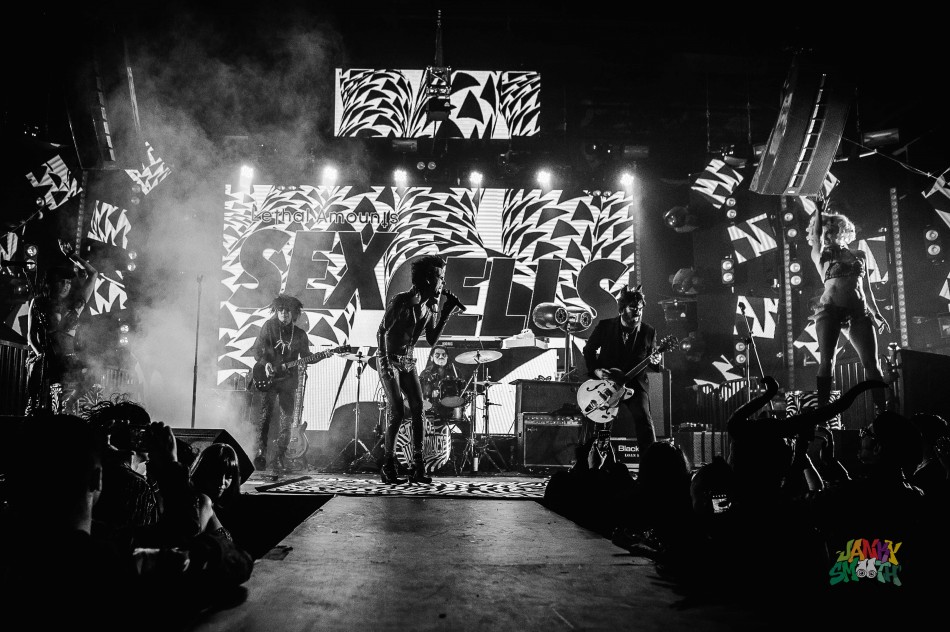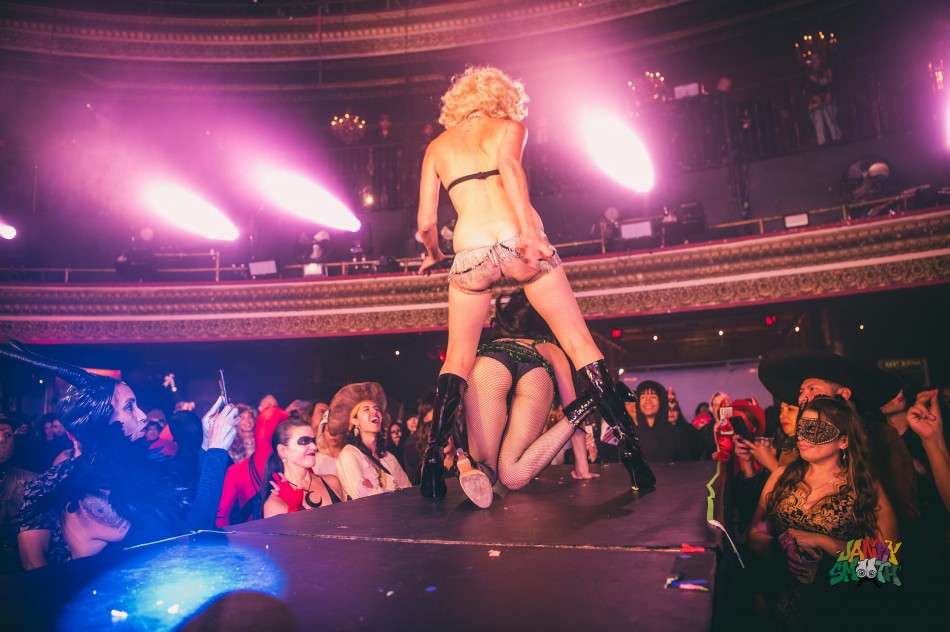 "Fucking on the Dancefloor" is a fucking classic. Los Angeles freaks and geeks have been waiting to hear that song live again for far too long and this Halloween we were all lucky enough to have our ear holes penetrated by that most lovely tune. Dirty Sanchez isn't just a band, they're an institution of transgressive party music. Booking like this is what makes Lethal Amounts so special, they bring you the right bands, the ones everyone is dying to see again whether they're aware of it or not. The holy trinity of Jackie Beat, Mario Diaz, and DJ Barbeau made the Globe Theatre jive in pure shock and awe as if Halloween could never end. Jackie Beat was in a full wedding dress, covered in blood, fulfilling her destiny to become the one, true salvation of Sex Cells' Halloween. There were plenty of guests staying late that had to wake up early the next day and work like productive members of society but most just didn't care and were willing to get fucked up till sunrise. It was a glorious sight to behold, if only real life could be like this every weekend. If Lethal Amounts ruled the world, surely this would be the case.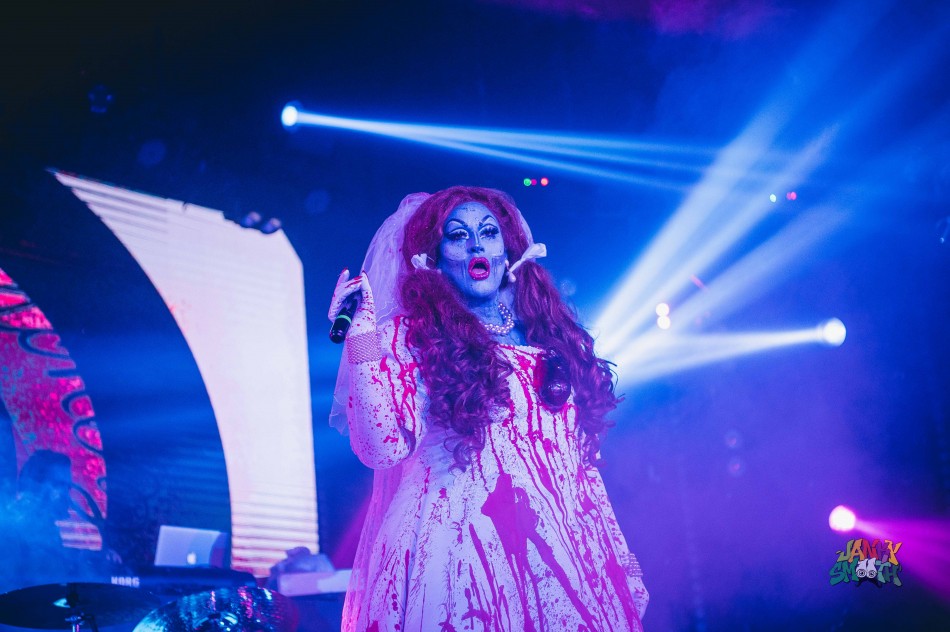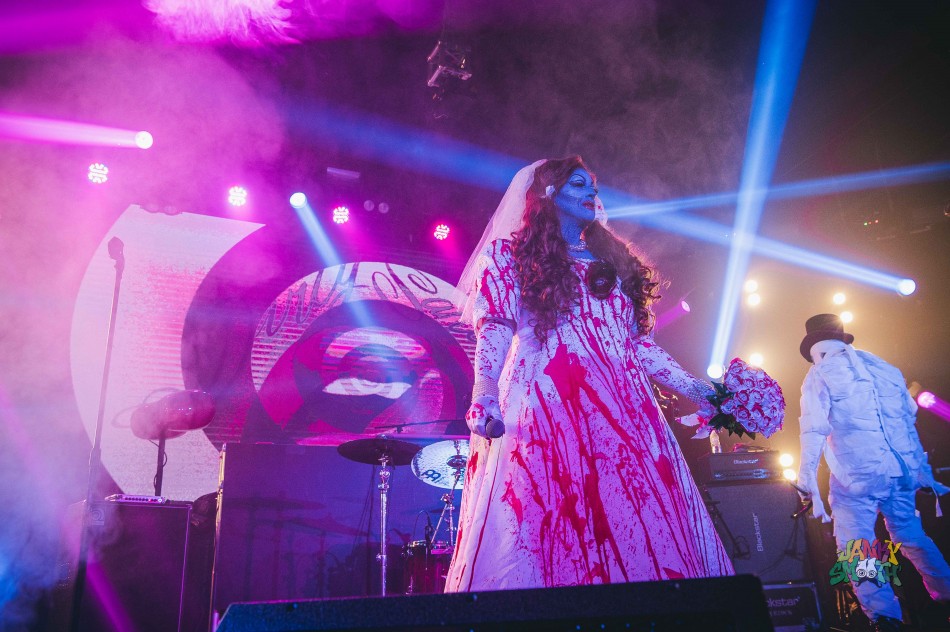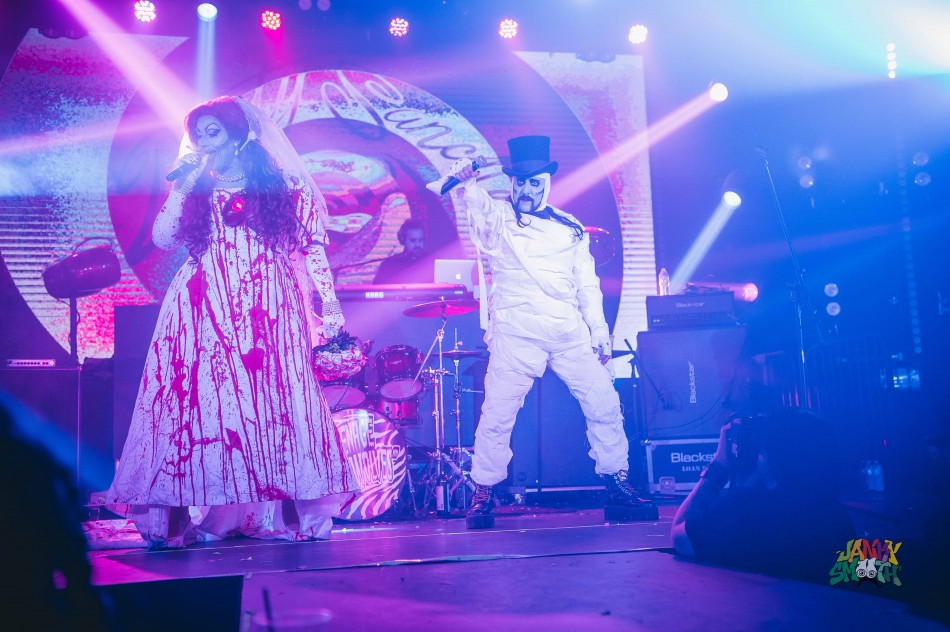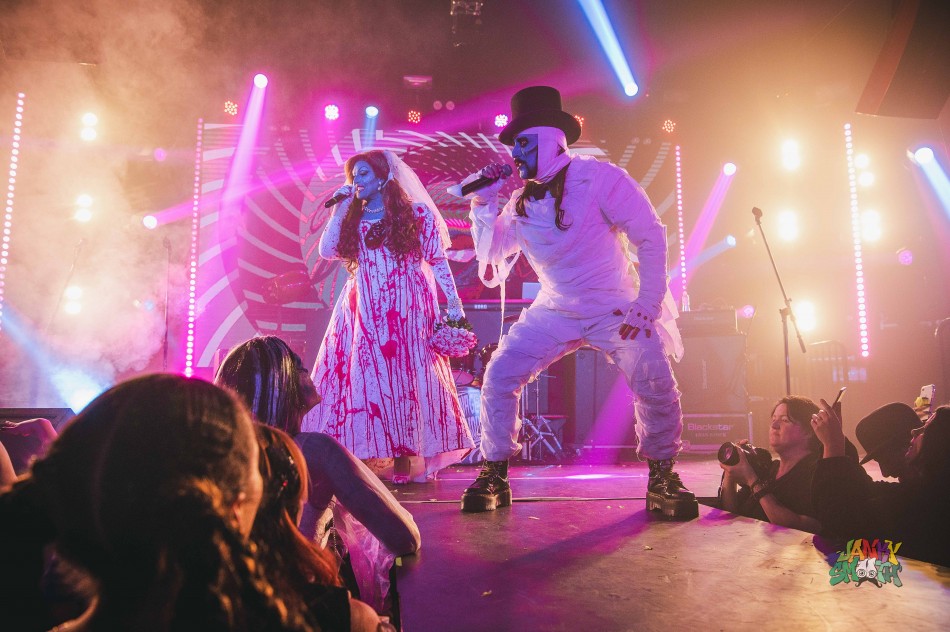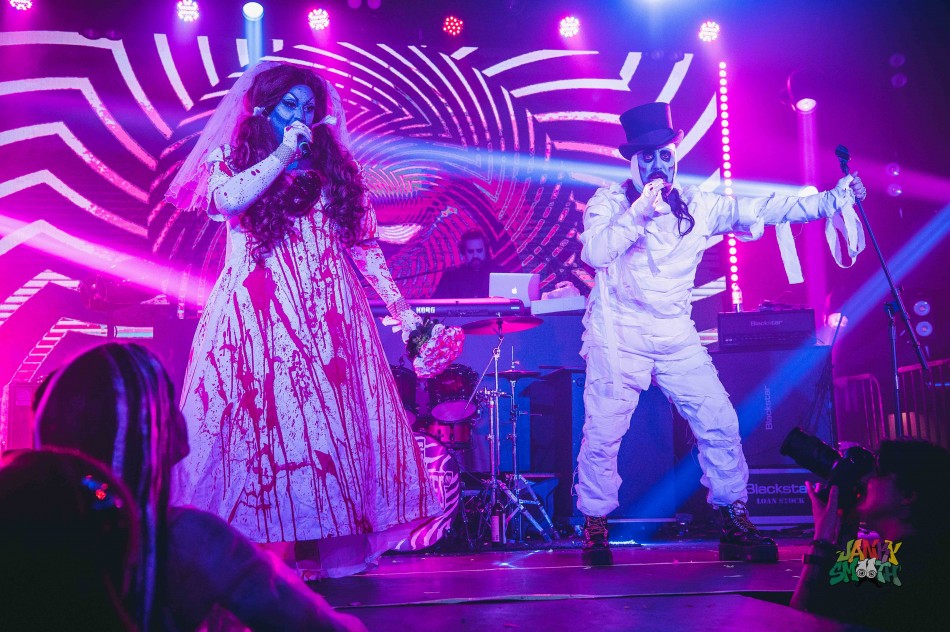 Words by: Rob Shepyer
Photos by: Taylor Wong