One Friday Night in Hell Part 2: Das Ich at Los Globos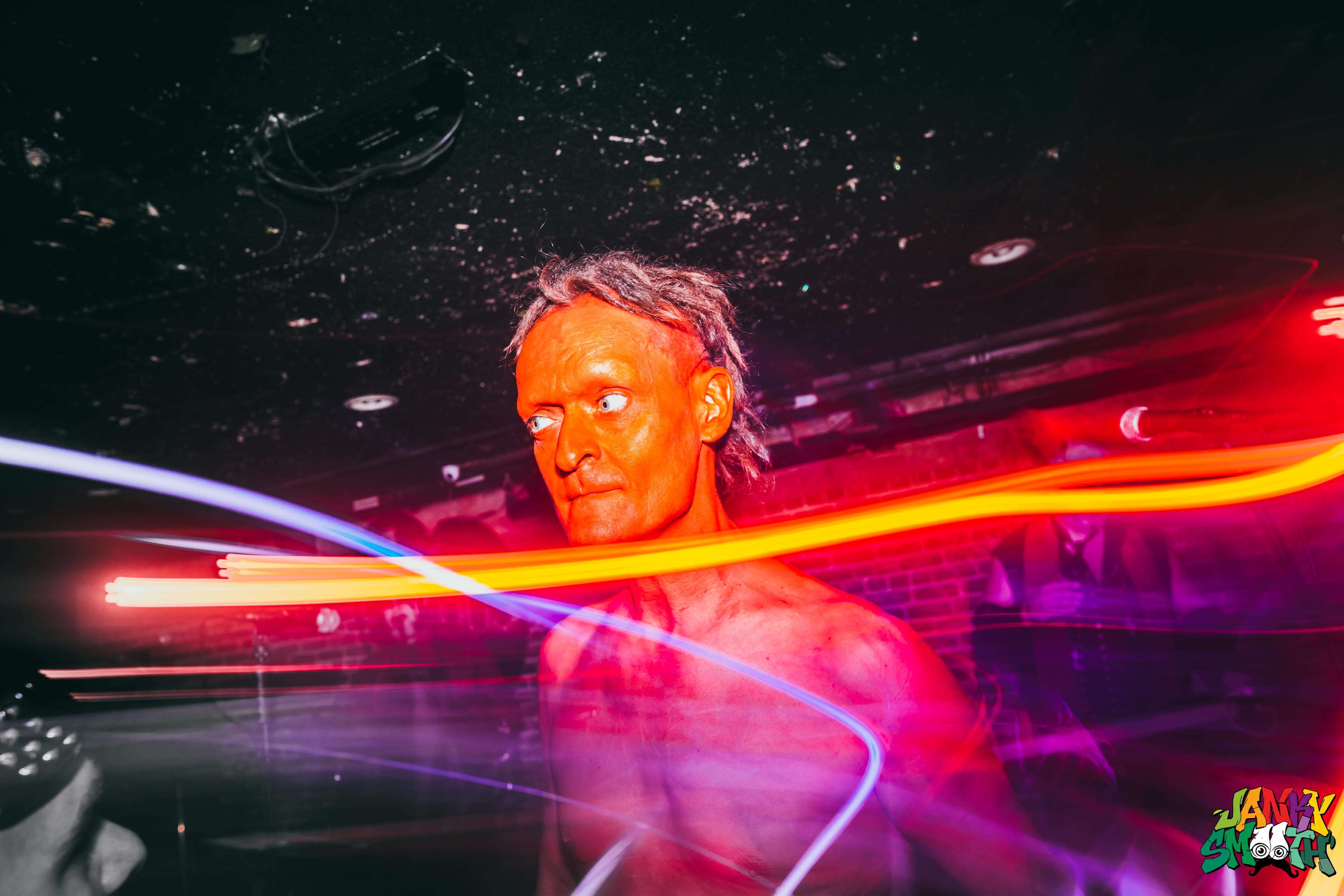 The second floor of Los Globos feels a bit like a bomb shelter. Claustrophobic, musty, crumbling. The perfect setting for industrial music. You want to dance among the urban decay. You'll feel the music more. This hellish Friday night had taken us from a hardcore concert to Das Bunker at Los Globos where we saw all sorts of black clothed boys and girls dancing in a way too complicated to ever imitate. Mechanical yet fluid, industrial dancing can be meme'd and joked about but never replicated by an amateur.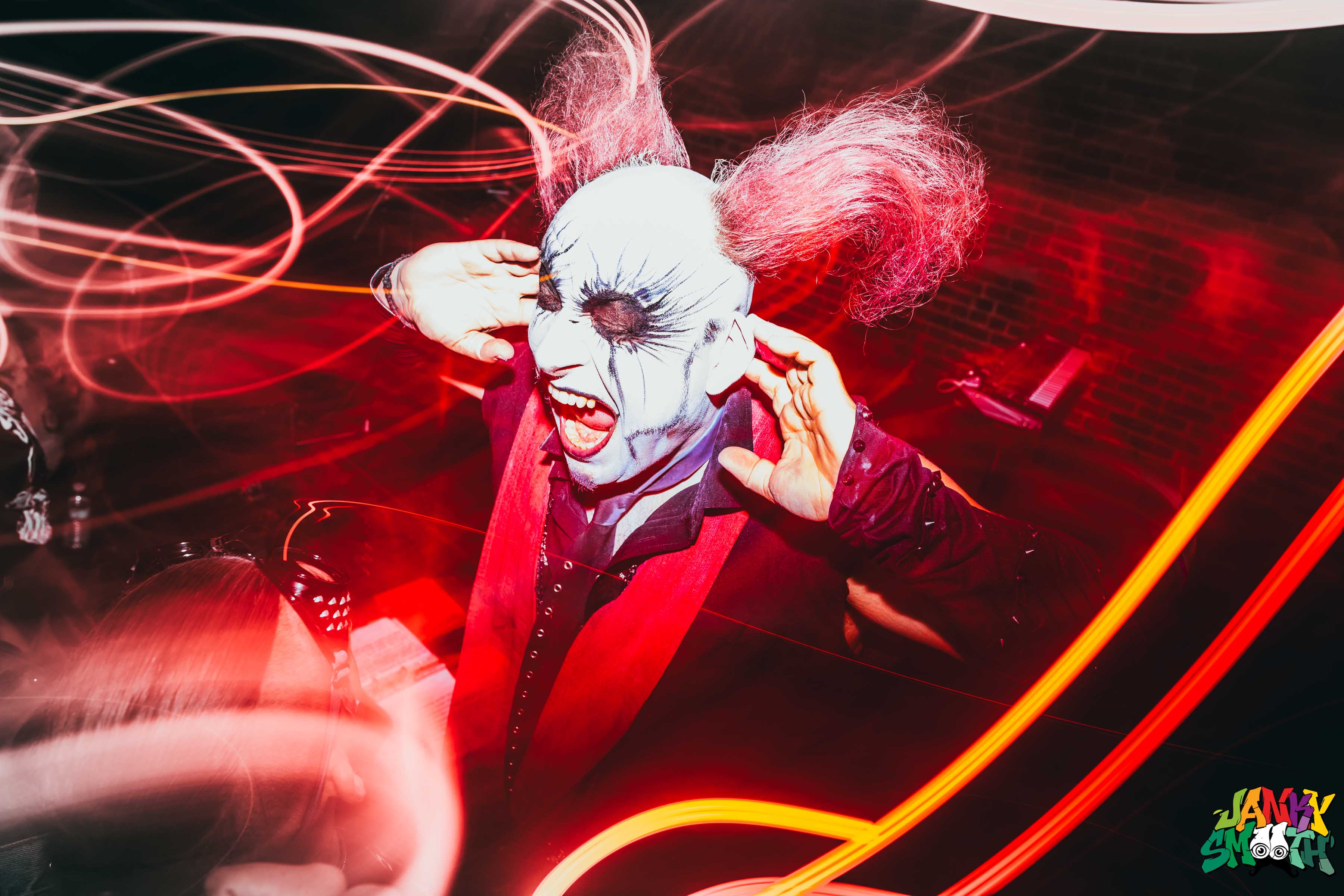 Inva//id was first to take the stage as the hungry dancers packed in toward the stage to get a good glimpse of the band shadows dancing under the strobe light. I had seen this group once before, last year at Das Bunker's anniversary show, where Das Ich also played. They harken back the better days of Ministry's Twitch era and early Skinny Puppy works back when it was still horror movie music you could dance to. Christopher Rivera's grizzled vocal style gives every twist your body makes some kind of apocalyptic, nihilistic nuance. Like we're dancing in spite of the world being over.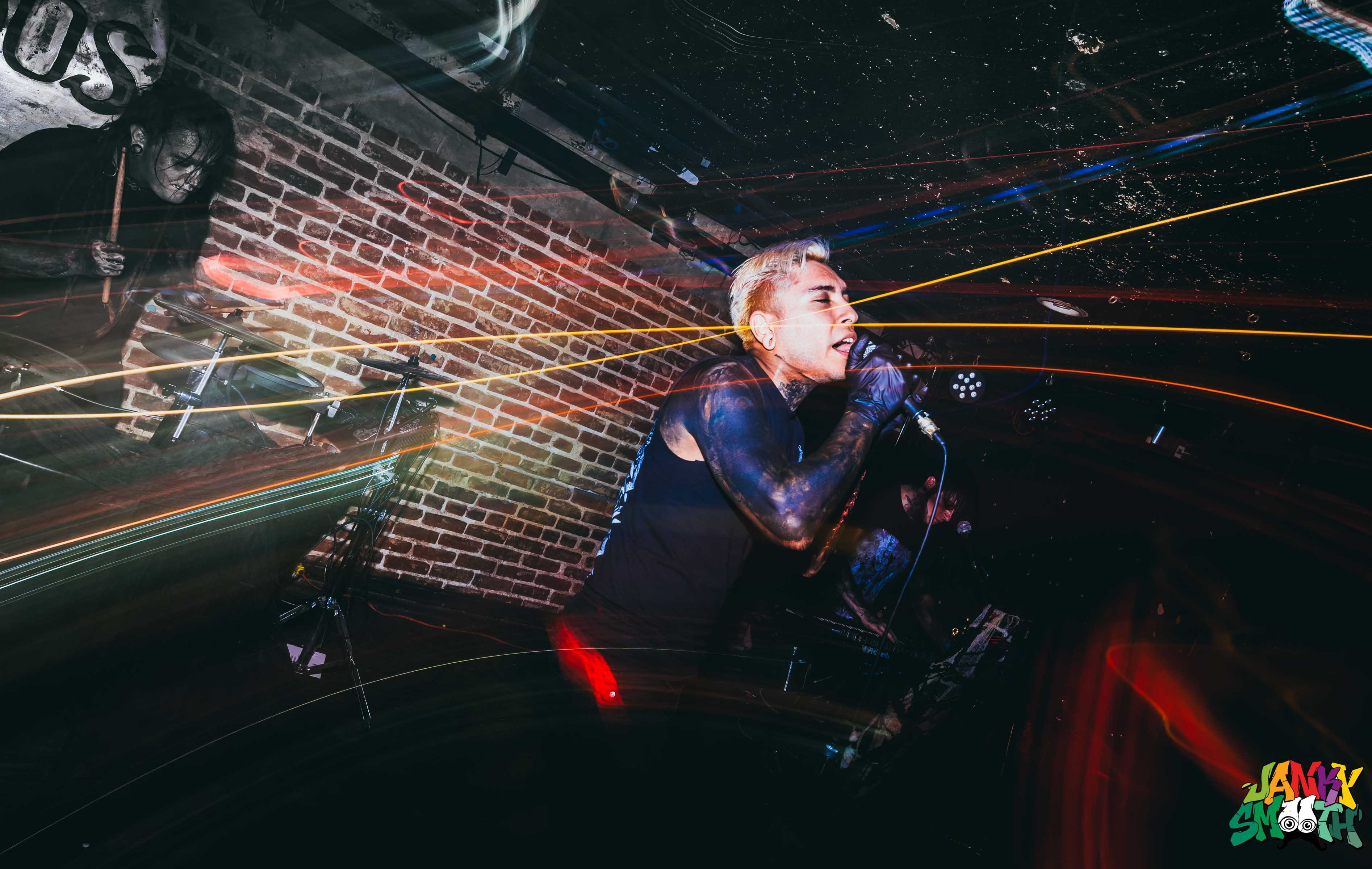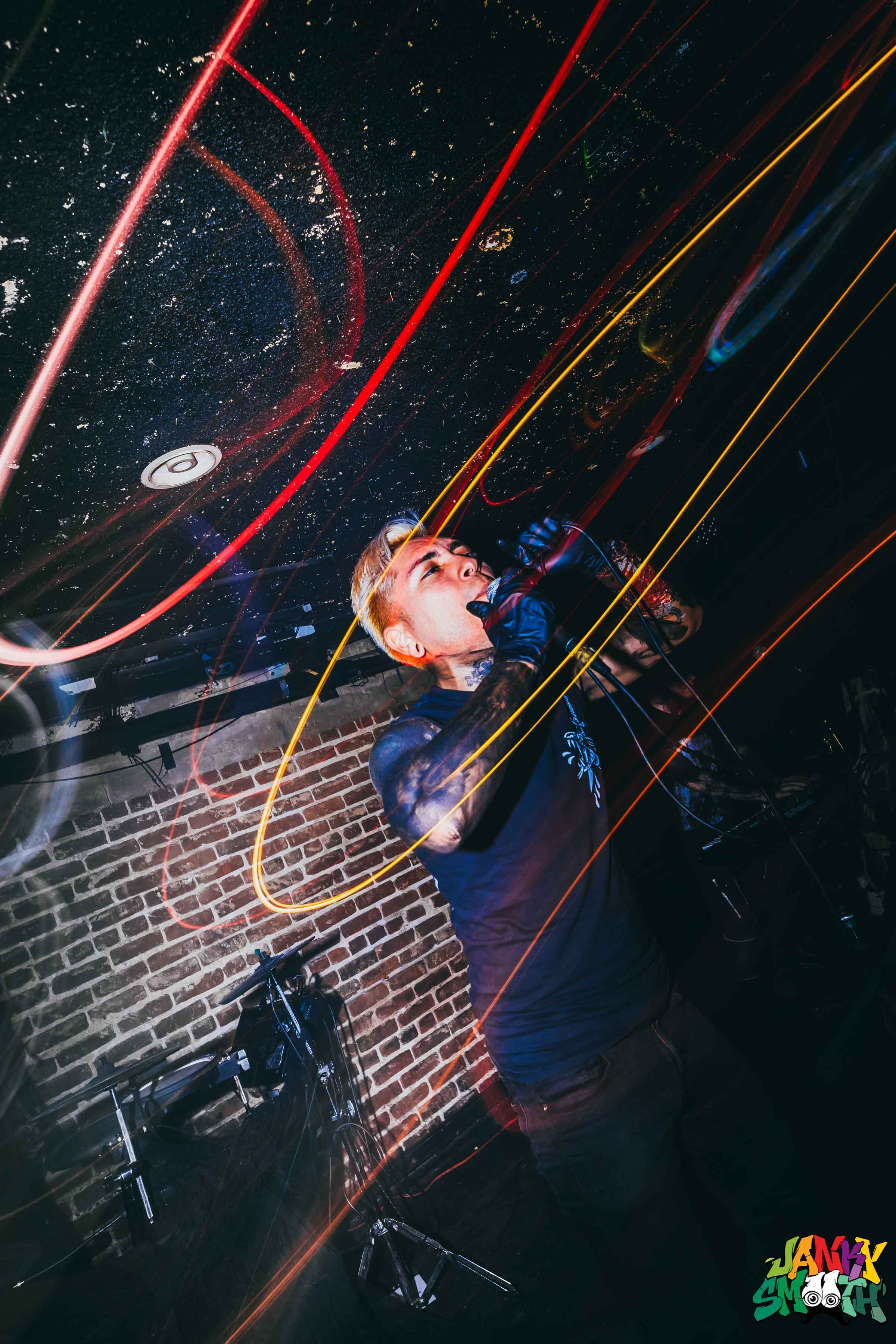 With Bruno Kramm dressed in his usual demonic clown priest getup and his partner, singer, Stefan Ackerman painted red as the German devil, the trio that is Das Ich came out to the blasting beats of German industrial dance. With arms clapping, we welcomed whatever onslaught the band would thrash us with. Stefan Ackerman is one of the most fascinating characters in underground music. With a background in theater he has mastered the use of his body as a means of communicating the poetry of destruction. How to use movement to speak about the end times. Waving dismissively at the sky, pointing at his brain, two fingers to his eyes then to the audience, you behold his presence and can't help but be inspired. Stefan would take the microphone stand and hoist it above the audience, bringing the mic up to the mouths of people in the crowd, trying to get them to scream and join in the auditory war. Most people got into it, screaming on cue, but others were totally caught off-gaurd, which was the point. Das Ich is gonna pull you into the performance whether you like it or not.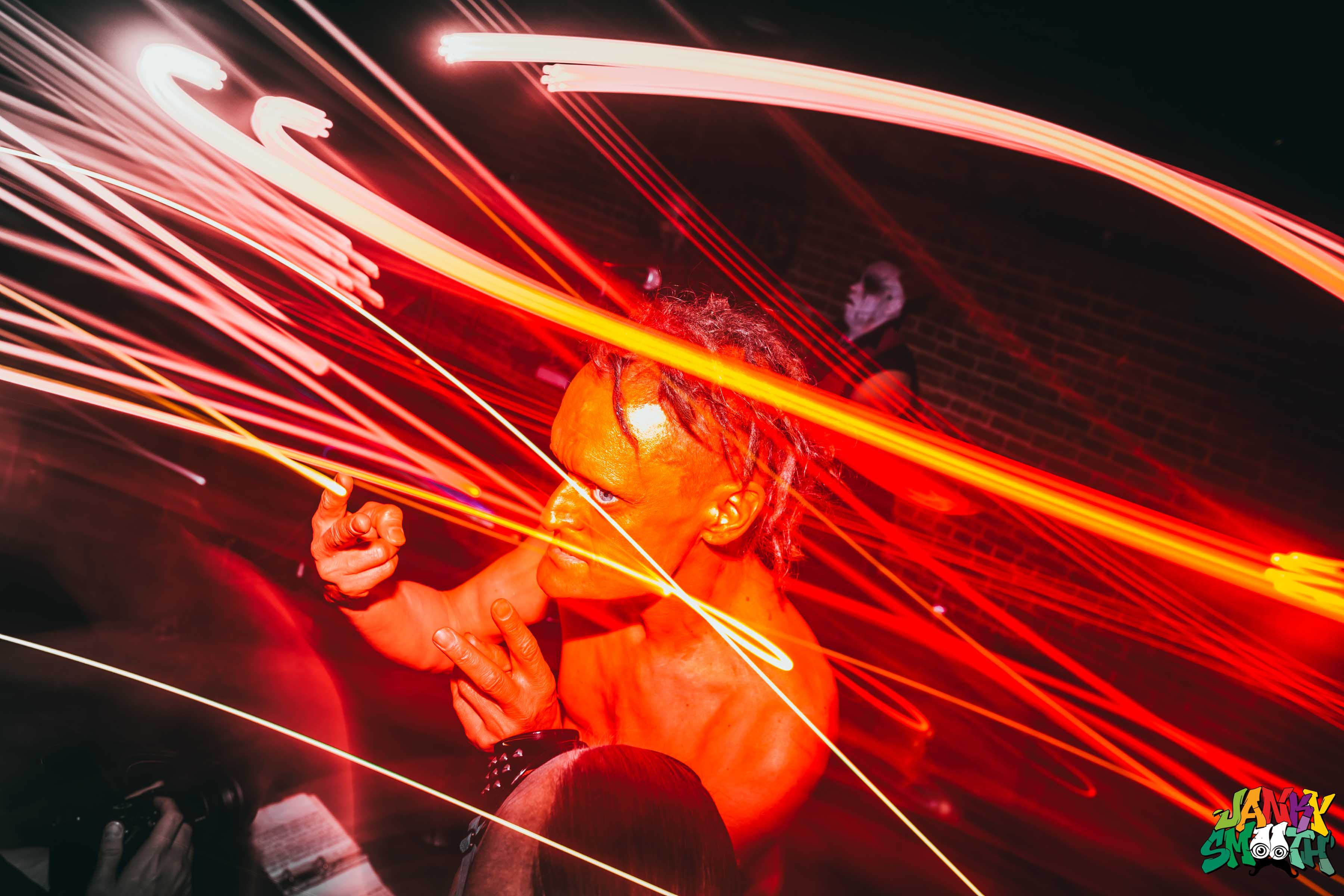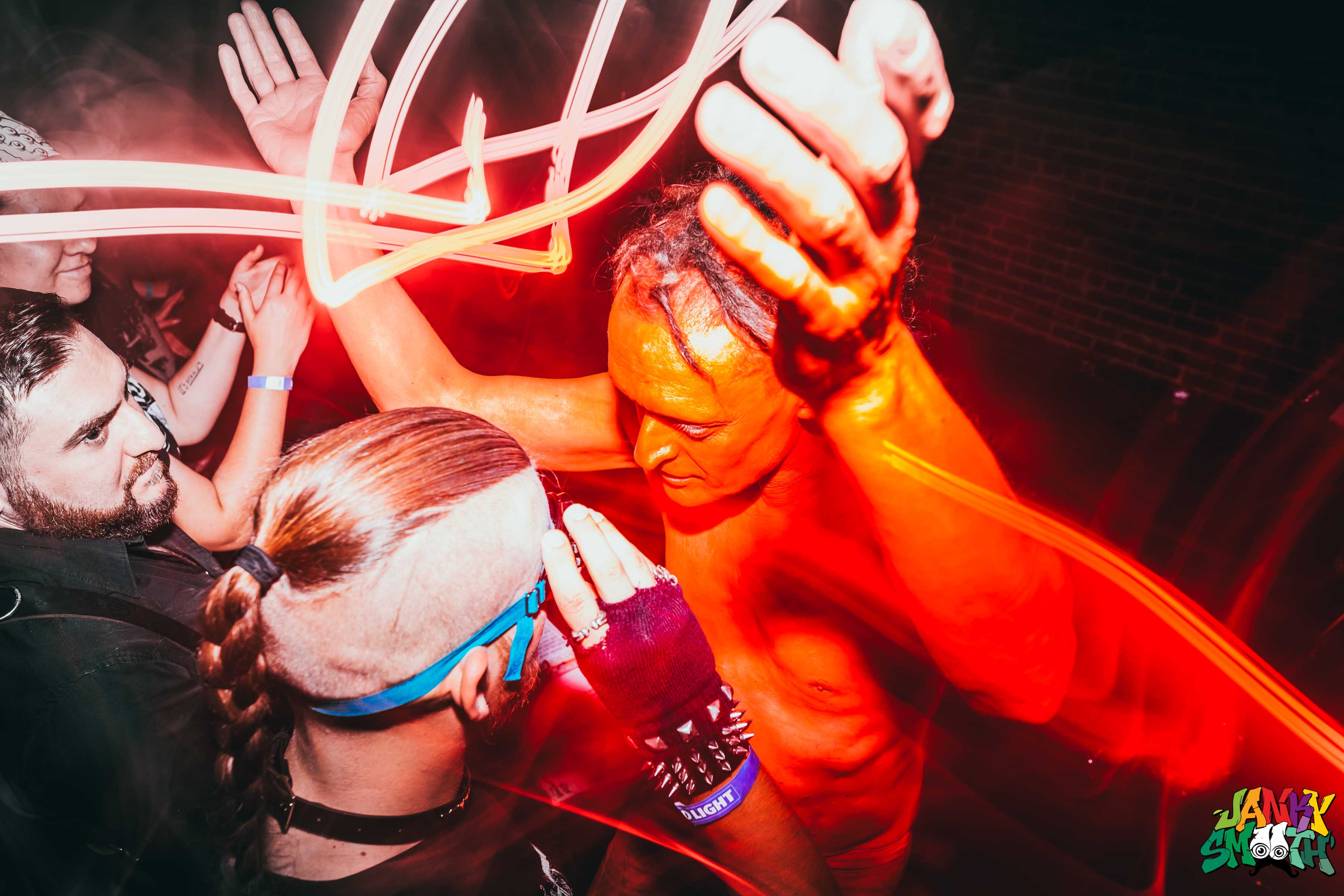 Inspired by some radical, jester energy, we took off into the Hellish Los Angeles night looking for more trouble. The city was still hard and throbbing and though the unnatural nighttime heat had set in fatigue, we weren't going to fall unless the city did first. So, off to El Cid we went, where a totally different scene was underway with bands more rambunctious than the serious art we had seen earlier in the night. The Zeros and The Flytraps had taken over Lethal Amount's Pure Trash at the midnight hour.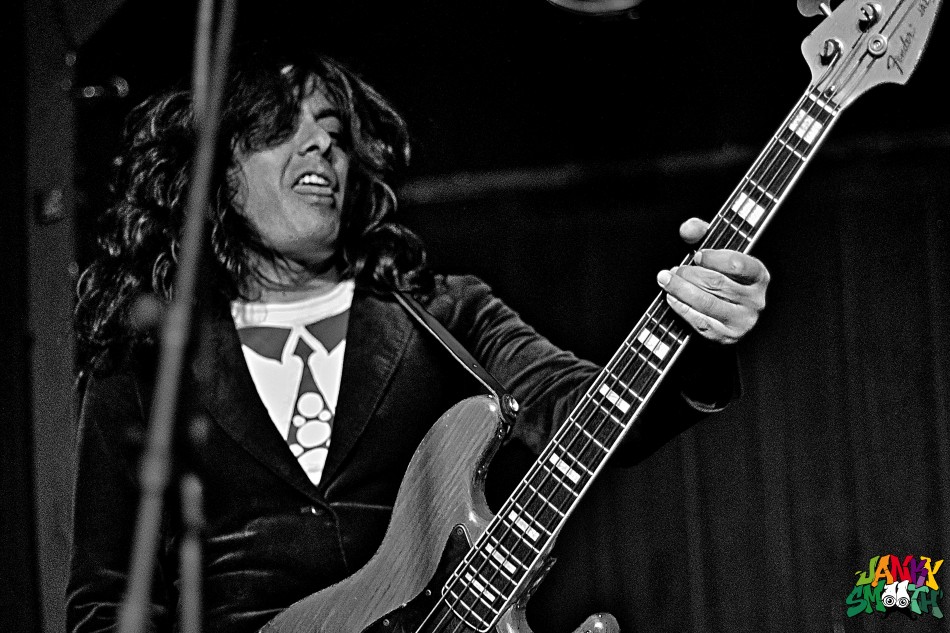 Part 3 of One Friday Night In Hell arrives tomorrow with our coverage of The Zeros at El Cid! Stay Tuned!
Words by: Rob Shepyer
Photos by: Dillon Vaughn