One Friday Night in Hell Part 1: Show Me The Body, Twitching Tongues, and Vein at the Regent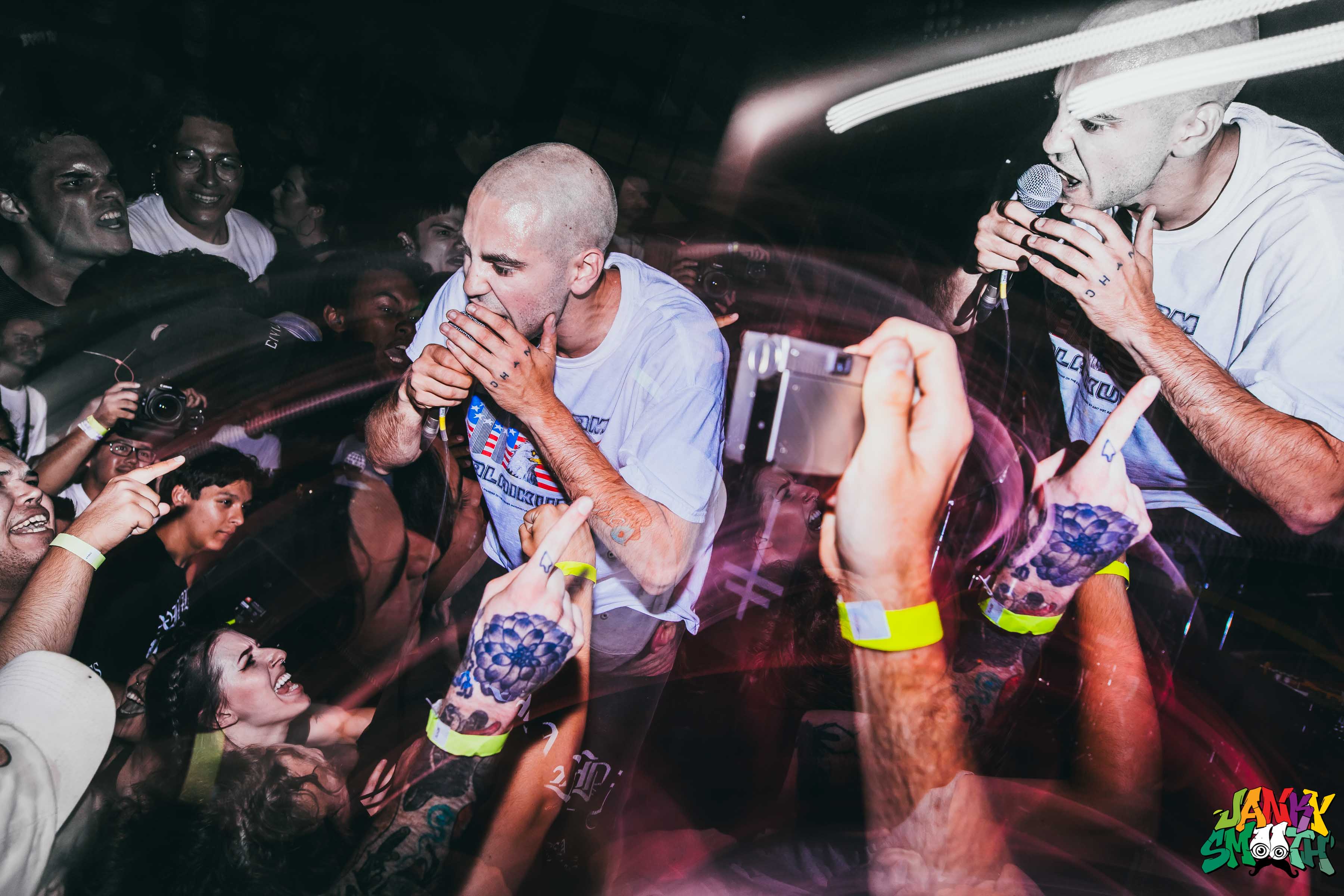 Last Friday was when all this heatwave insanity started. I swear, bad weather in Los Angeles isn't routine, it's regional illness, like the flu. And with the temperature outrageously into the hundreds during the day, nighttime didn't spell any relief for us with our without a sun to shine. A kid could be driven to do crazy things without air conditioning. They could find themselves getting into all sorts of trouble, trying to find a cooler place to hang. All the shows that were booked throughout the city on Friday ended up being havens from the boiling streets and so all the troublemakers were let indoors, to cause street havoc in the damn music halls.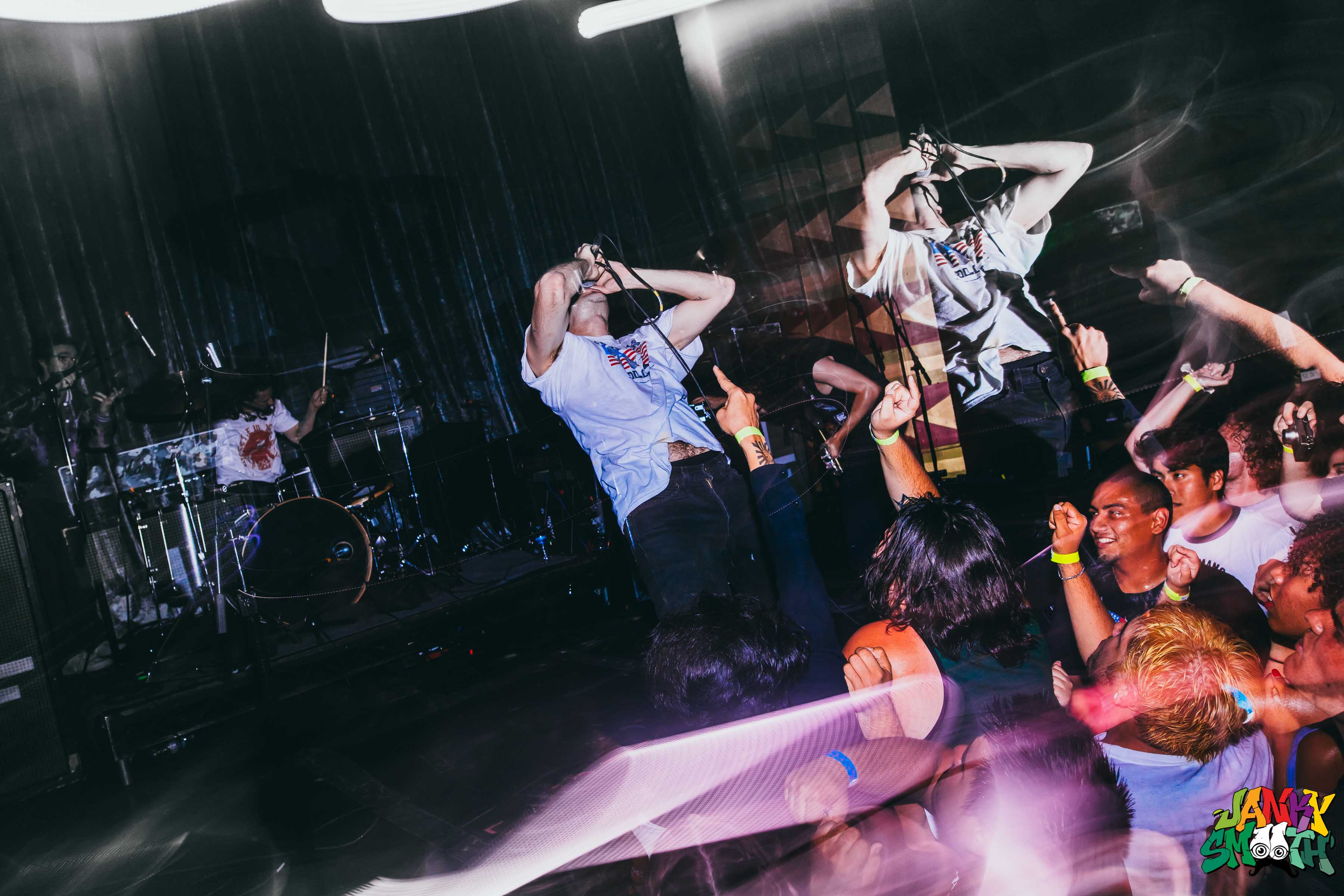 Weeks ago, Dillon and I decided to test ourselves on this outing and try to cover as many shows as possible. They were scheduled perfectly to hop between. The first of show of the night was fittingly hardcore at the Regent. No matter what happens there, the music would get our blood pumping to prepare us for any kind of band or audience we could come across that night.
Code Orange's sold out miniature festival of a bill featured enough amazing bands that I didn't feel bad about skipping out on the headliner whatsoever. Show Me The Body and Vein were all I ever needed. The AC at the Regent had the dial turned all the way to full blast but it still wasn't enough to keep us cool or sane because all throughout the night, I would see hints of people losing their minds. You'd see scenes that couldn't happen on any other night, bartenders breaking up fights instead of security and other such randomness.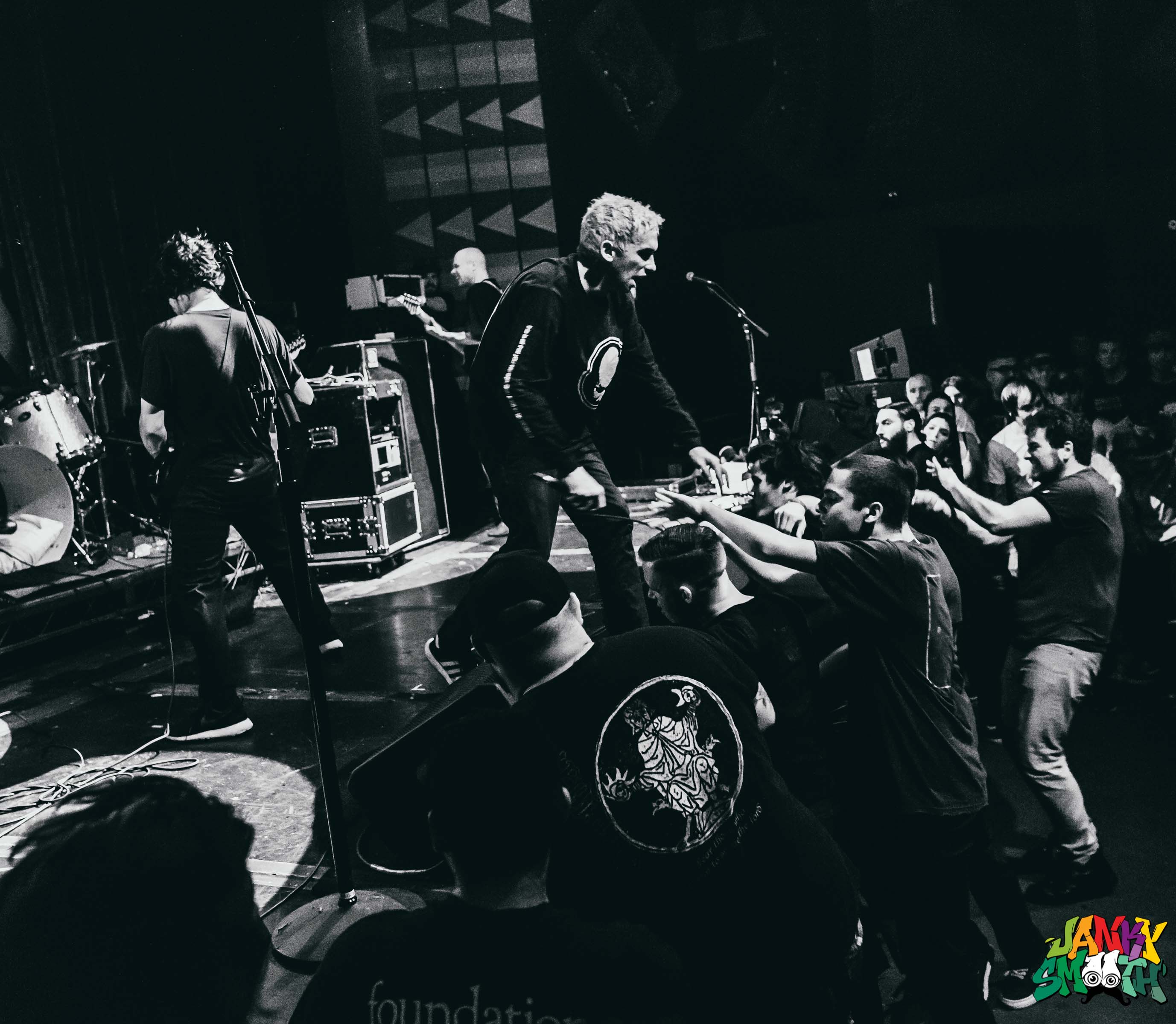 The first band to play the evening was Vein and if you haven't been exposed to the buzz that surrounds this band, I take it you're not into the genre to begin with. Ever since Sound and Fury last year, this band has become notorious for their jagged, snap-case sound and chaotic stage shows. Carrying the mathcore/spazzcore torch after Dillinger Escape Plan's retirement, this Boston quartet brings forth the same kind of energy from their fans. You get the sense that anything can happen at a Vein show. The lights strobe in and out and every moment of darkness could be followed by another body discovered on the floor as soon as the lights turn back on. It's only a matter of time until this band breaks out and starts making their mark on the greater heavy music scene. If there was ever a night or band to inspire you to go on a stabbing spree it would be Vein on a hot Friday night.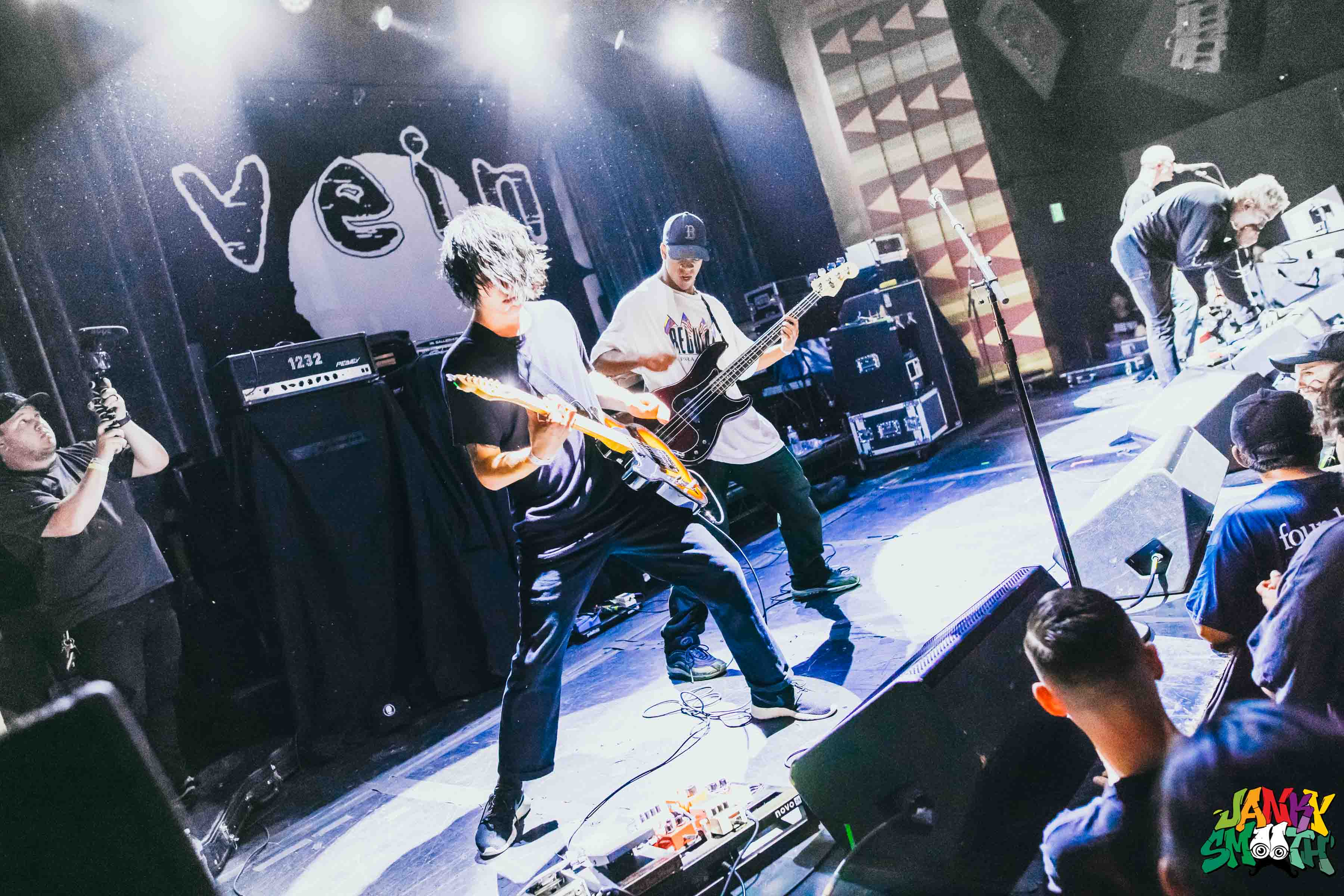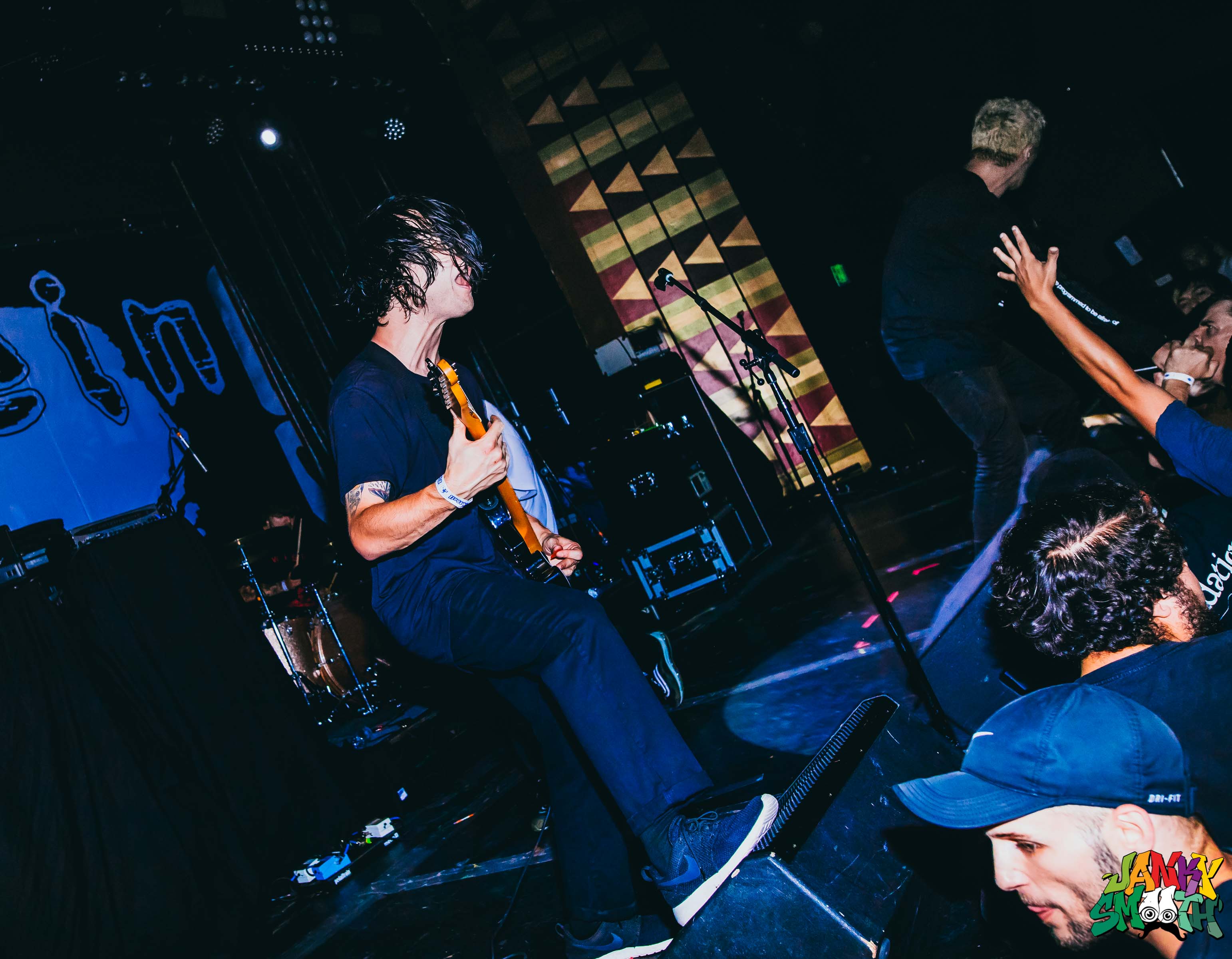 Show Me The Body is a band I had seen once before, at the first Nature World Night Out, and though I didn't catch their name at that show, I knew back then I was watching something special. I had that feeling reaffirmed on this night and came away with a whole new slew of music I needed to get into. Show Me The Body played one of those sets that catapulted them into becoming one of my favorite bands. They're an experimental hardcore trio from New York that incorporates electronics and a banjo to take hardcore into new rhythmic territory that almost gives it the feel of harsh trip-hop. Their grooves were infectious, their moves were kinetic, and so long as they play the audience don't stop. Each bandmate can play methodically or loosely, chaotically or controlled, it's a genius balancing act. They were unmistakably the best band that would play on this bill and though the other acts might have more mainstream popularity, it's only because the powers that be have to suppress shit like Show Me The Body at all costs. We showered this band with respect, they deserve nothing but. You could tell that to make music that sounds like this, they had to have lived through some shit. New York street shit, the kind of shit that terrorizes the most brutal Angelinos in their sleep. I'm talking about cadavers rotting in bathtubs in some hell's kitchen basement type shit. If there was a night to ever stumble across a sight like that, it was this unpredictable and despicable sabbath.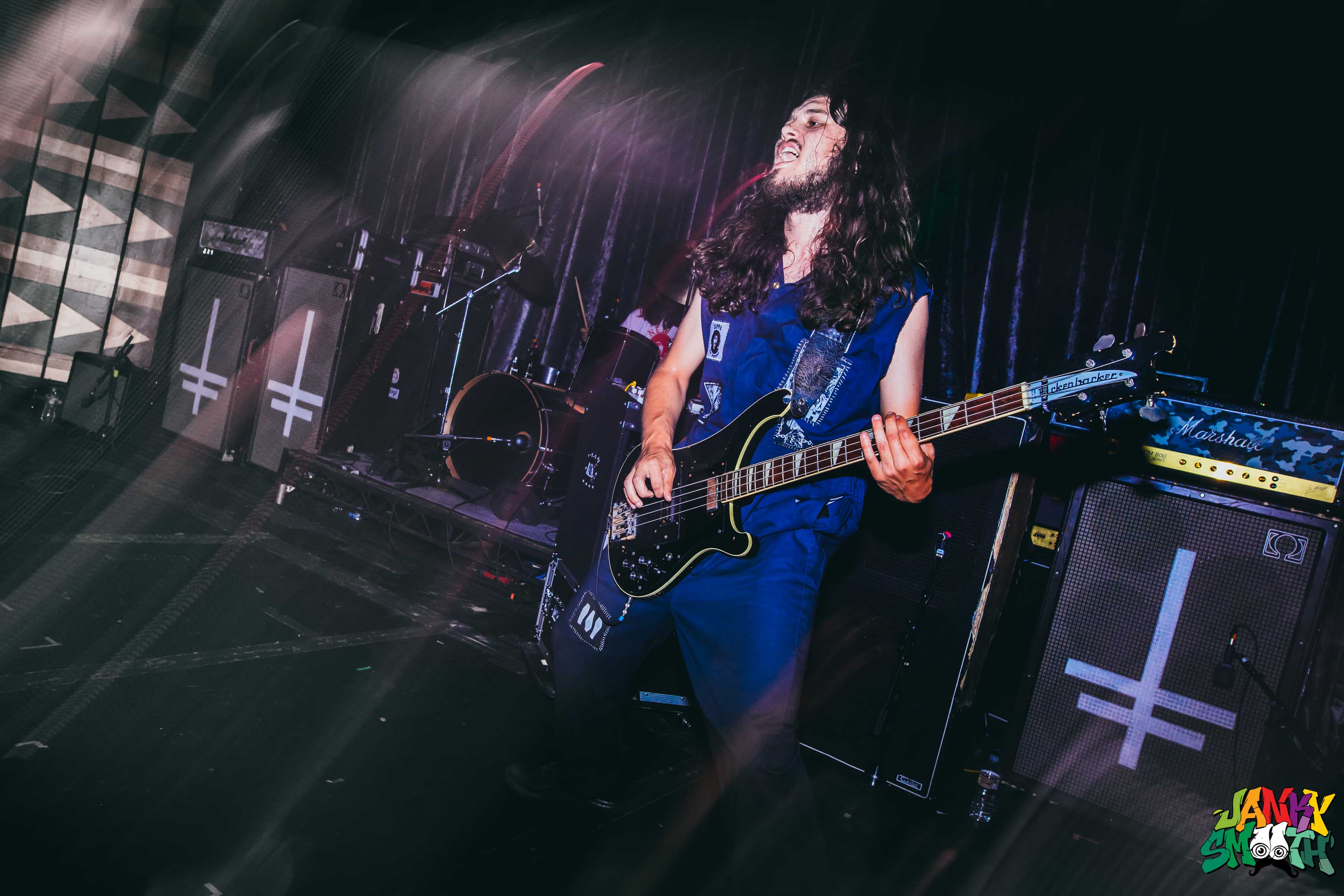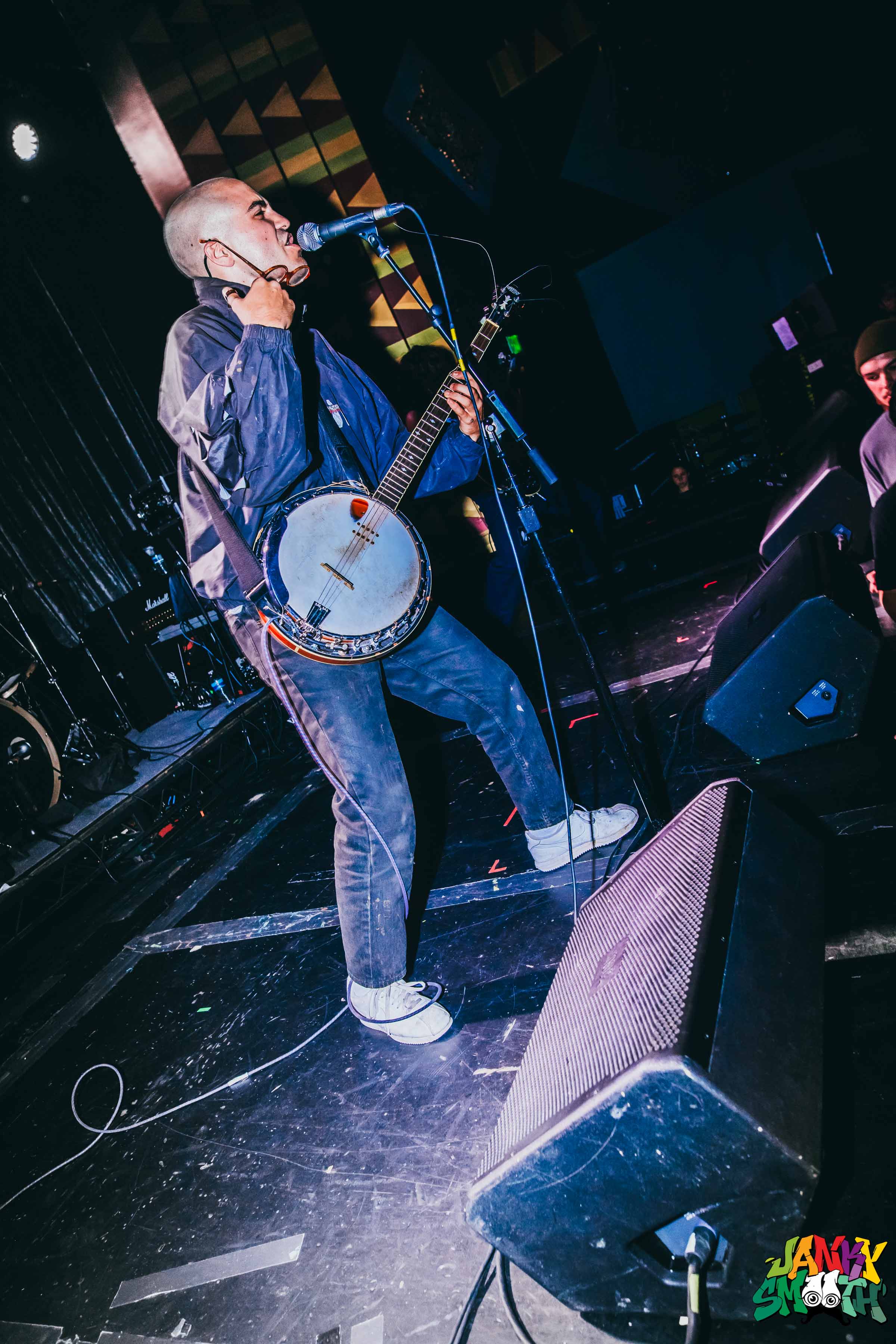 I've been a fan of Twitching Tongues since they released their 2018 album Gaining Purpose Through Passionate Hatred. Songs on that album reminded me of some of my favorite bands. "Gaining Purpose" could've been a Type-O Negative song and "Kill For You" could've been a Pantera ballad. Singer Colin Young is inspired by both Peter Steele and Phil Anselmo but often also faces criticism from the more cynical sector of fans that say he sings with a 90's yarl. After this set though, I don't think anyone could tell me that Twitching Tongues is the Staind of hardcore. Brothers Colin Young and Taylor Young, formerly of Nails, compliment each other well. Taylor shreds while Colin sings and kung fu kicks in traditional hardcore style. The songs can't be replicated the quite the same way live as they are on the album but they still make for powerful music as the audience charges into the pit and sings along.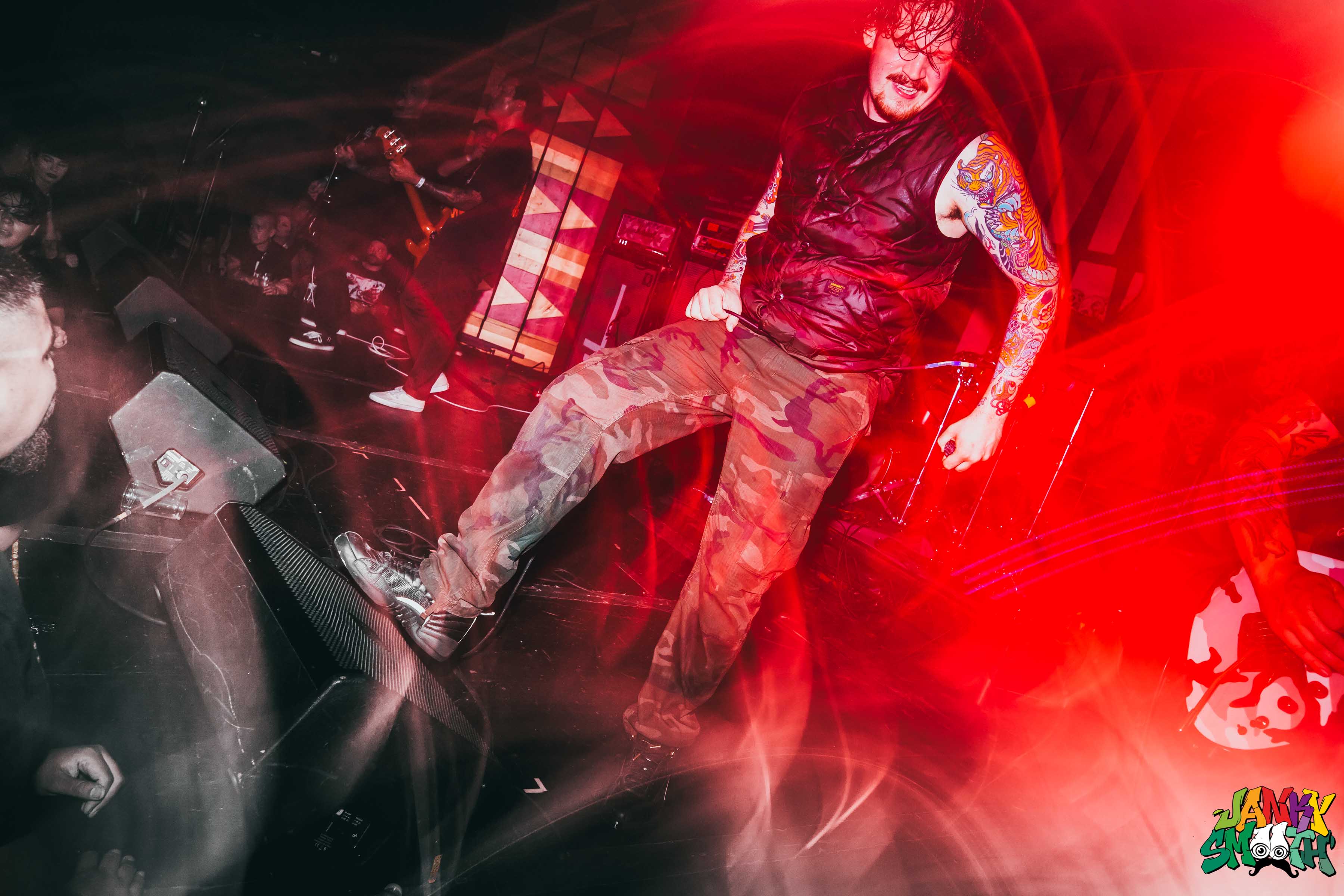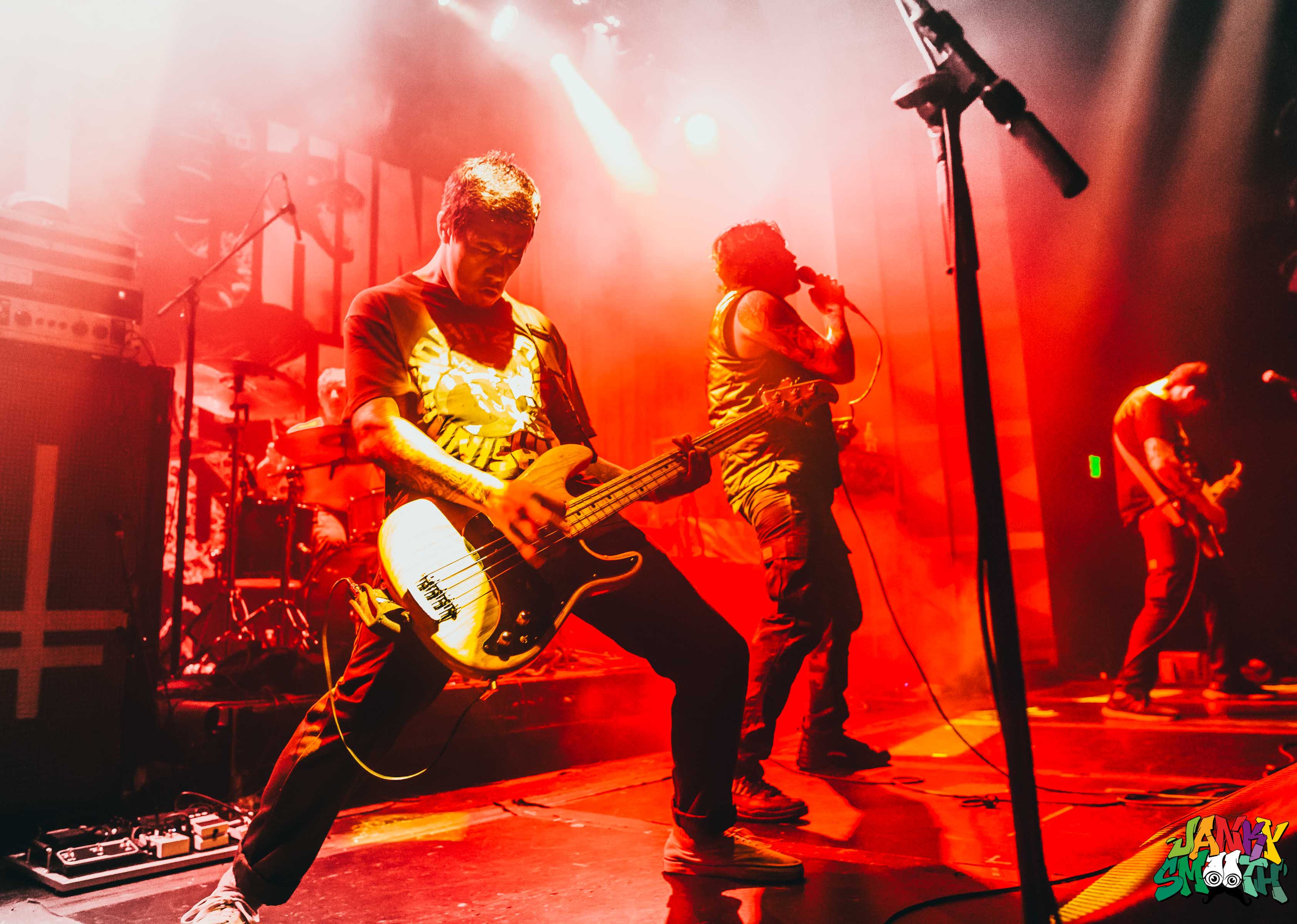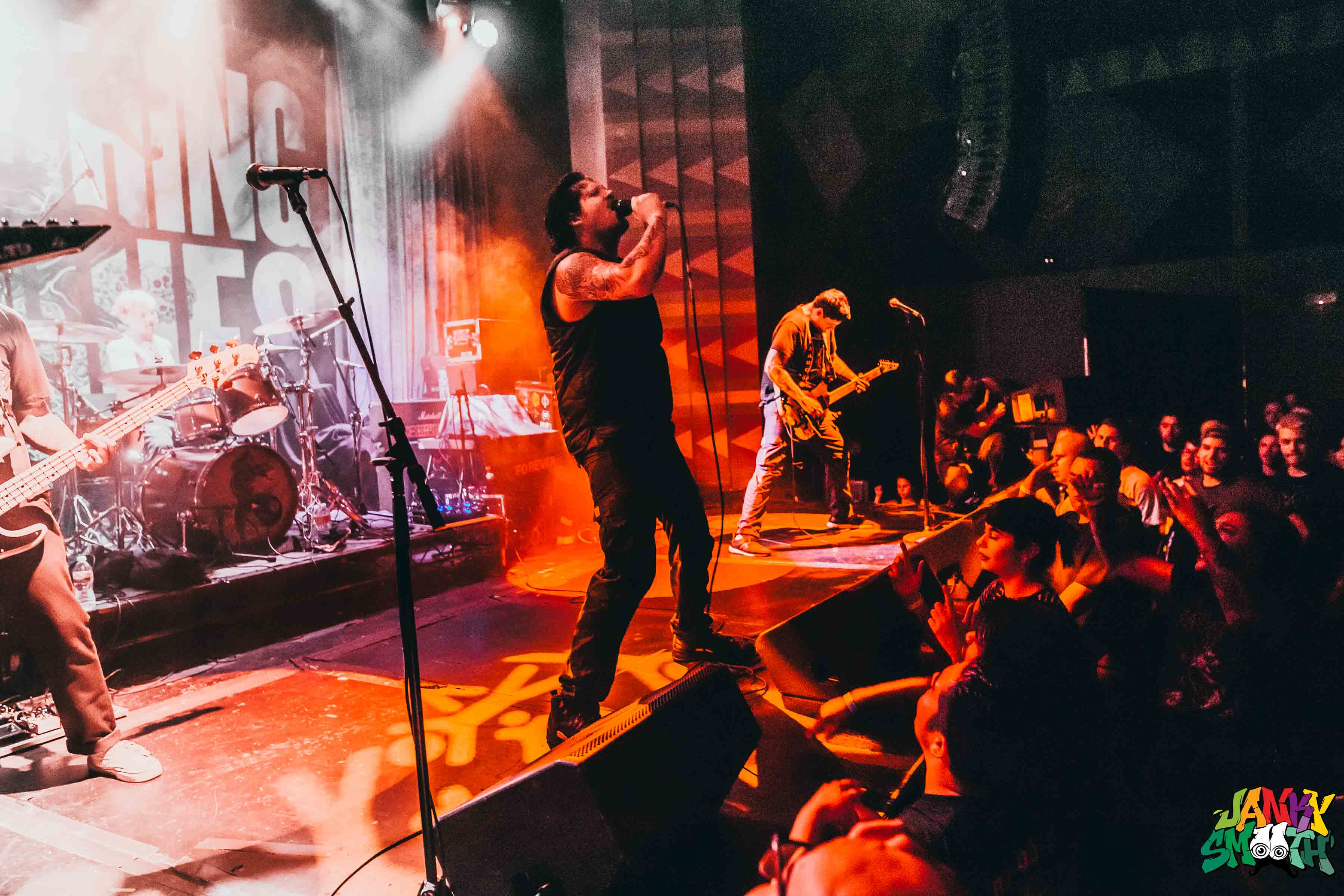 Having seen Twitching Tongues and felt the dire need to escape the cloud of sweat rising up into the Regent air, I knew it was time to split. I'd regret missing Disembodied, who only reunited last year but not seeing Code Orange didn't bother me one bit. You might consider me a hater and that's fine, I just don't think that band has earned the brand their trying to make for themselves as the hardest band to bring the heaviest hurt. Although, I will say their audiences sure bring the hurt and I mean that in a negative way. The mainstream fans come to the show and don't know the etiquette then the frat-bros roll out too and feel emboldened to send people to the hospital. I'm sure if I stayed it would've triggered some insane chain of events leading to the death of innocent people at the Regent and elsewhere throughout the world. Butterfly effect levels of chaos and evil were at work on this Friday night. Code Orange played a show in LA and so hundreds of people died by natural disaster in Tasmania.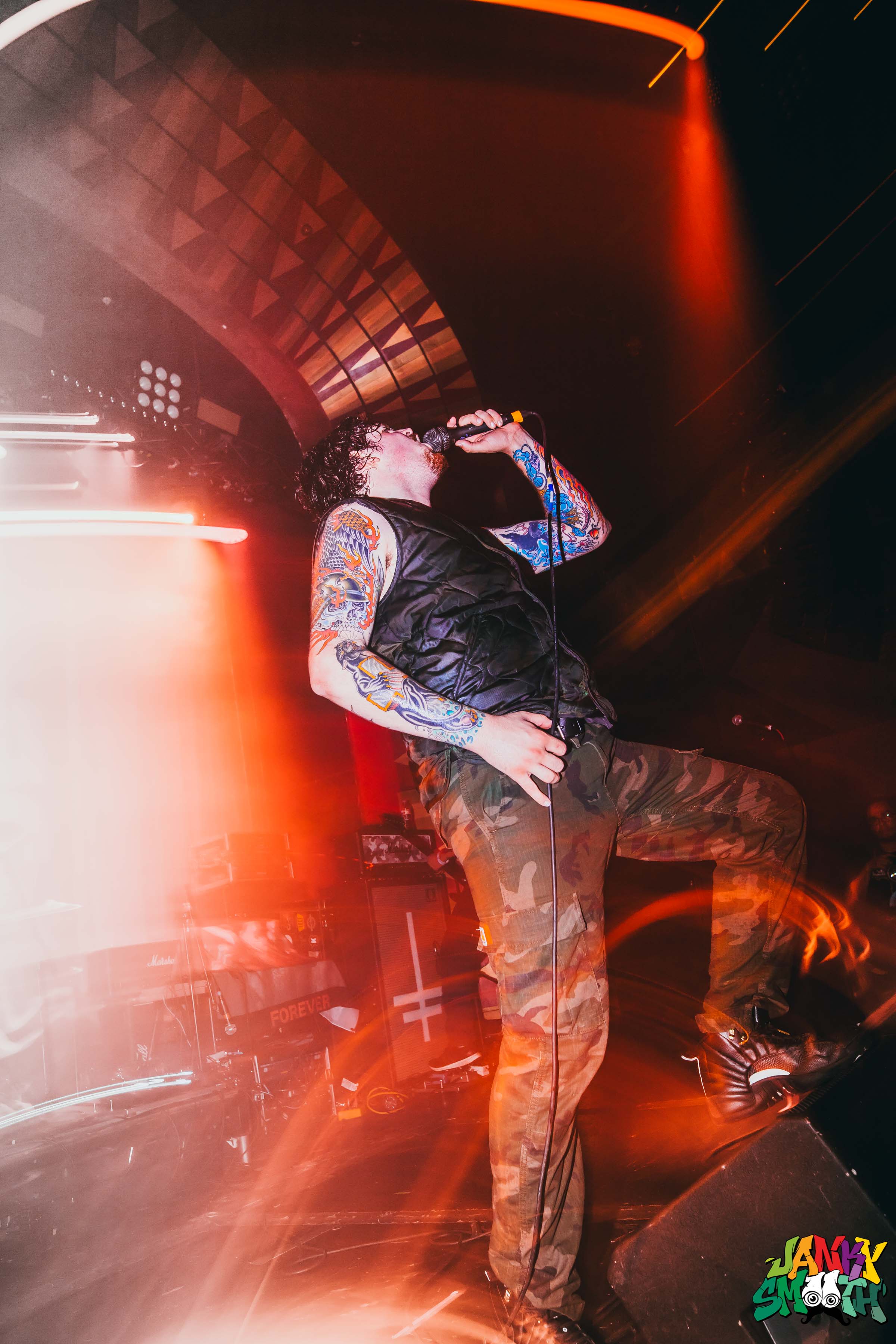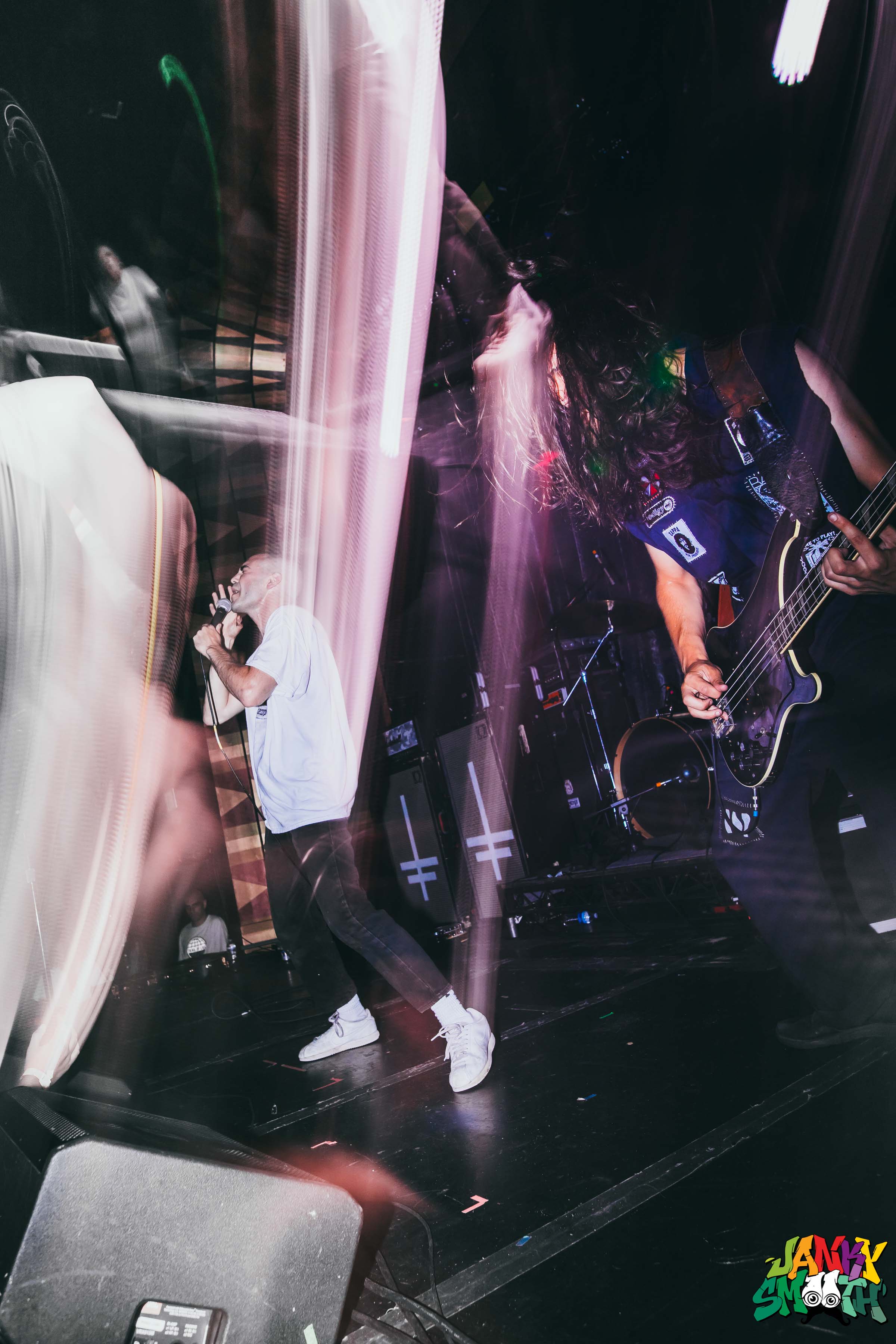 Dashing off on a hot whim back into the boiling Los Angeles stew, we made our way to Los Globos, where a totally different scene was dancing the night away without a care for how they might look. And if you ever needed proof that hell is a place of Earth, you need not look further than the band that would be performing. God has blessed many musicians with people willing to pay to see them perform but God has also forsaken other musicians and so they perform to rebuke God and that too, we will pay to see.
One Friday Night in Hell Part 2 comes out tomorrow with our review of Das Ich at Los Globos. See you again, in hell.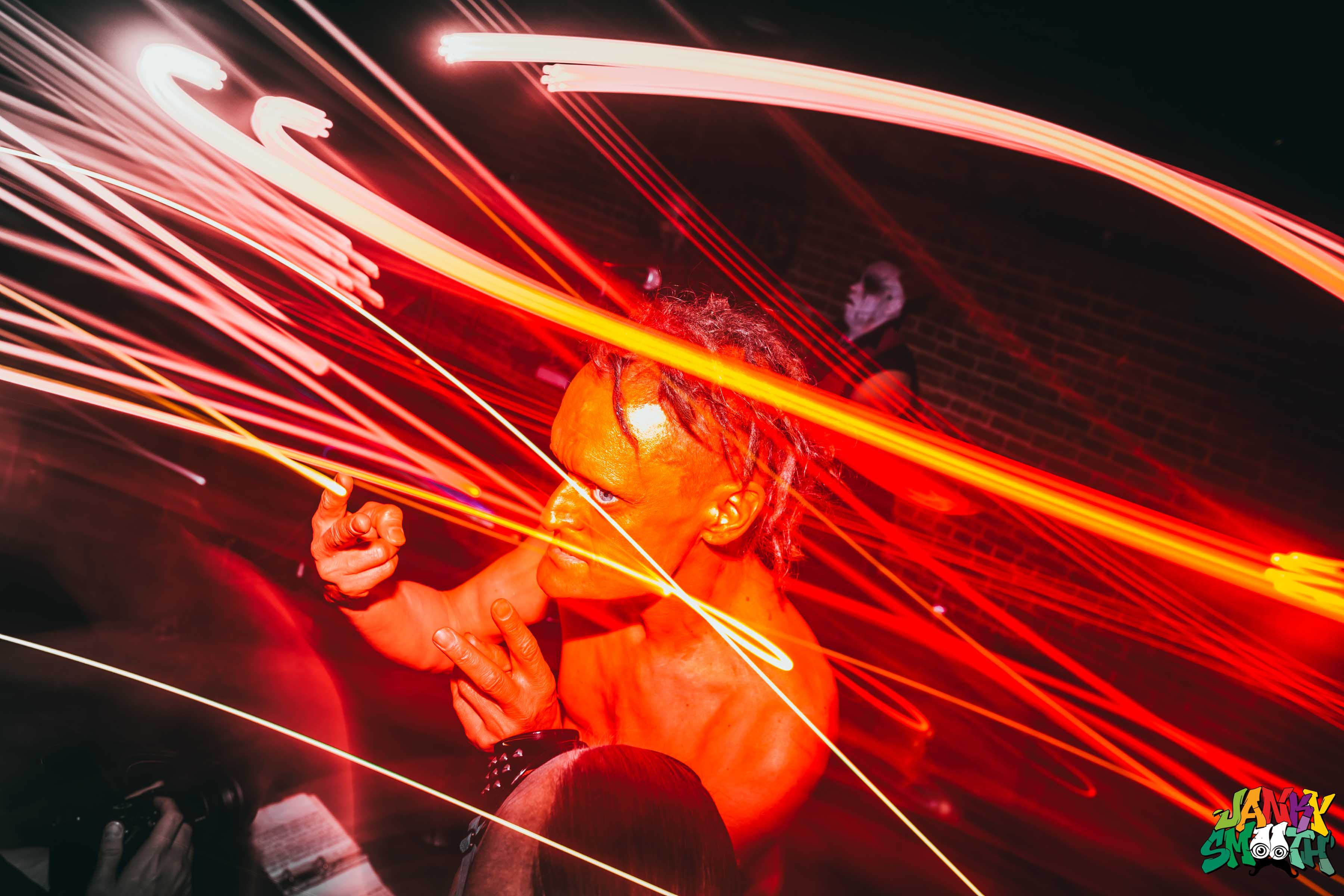 Words by: Rob Shepyer
Photos by: Dillon Vaughn