Cold War Kids Play an Intimate Gig at Red Bull Sound Space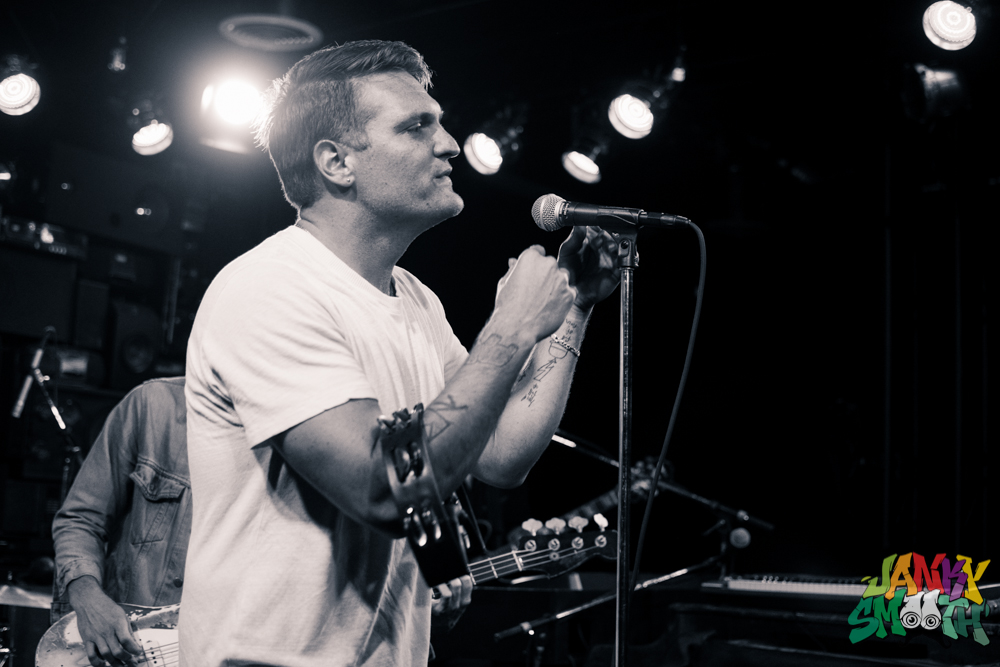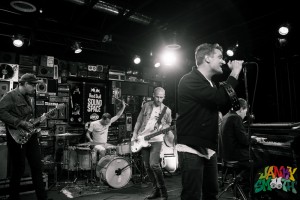 Cold War Kids took the stage, ready to dive into their set and play to this small, intimate room filled with only 275 people. Kat Corbett of KROQ had a different itinerary, instructed to perform her Q and A with the band as a part of this incredible music series in the iconic Los Angeles radio stations' space/collaboration with the ever evolving lifestyle brand, Red Bull.
Red Bull Sound Space, located inside the radio station was filled with the lucky fans who won their way into this rare, free concert from a band of the magnitude of Cold War Kids. Everyone stood and waited as Corbett clawed her way through some basic questions that were met with a bit of resistance and hesitation by Cold War Kids bass player, Matt Maust. Maust came off almost, "dickish" as Corbett attempted to plug Maust's collaboration with the launch of the What Youth Artist Series which features Maust's artwork. Corbett navigated the dead pan, one word answers like the professional that she is and prevented Maust from repeatedly shooting himself in the foot. Cold War Kids lead singer, Nathan Willett was less of a dick and a much better sport when fielding questions from the crowd, even though you could tell that he was ready to start the set. He fought through that to tell a G rated Penthouse Letters type of anecdote from his substitute teaching days that involved a group of cheerleaders and the poetry of Anne Sexton. Don't let your imagination run too wild. His story ended with him blushing.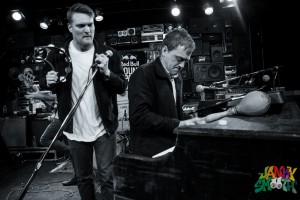 With no further delay, Cold War Kids started their set. I wouldn't call myself a huge Cold War Kids fan but after this intimate gig I think I would like to explore them on a level that is less casual. Previously, I had only ever seen Cold War Kids at festivals even though the band is local to Southern California. The sound at Sound Space is incredible and it amplified the pop/rock sounds of Cold War Kids so that every note, tone and word could be heard clearly.
In the end, Cold War Kids only played a 30 minute set in the middle of the day but fans who played hooky from work did not seem disappointed. This is the second Red Bull Sound Space event I have attended. Last month, I was able to catch Alabama Shakes at Sound Space in the same setting. I love what Red Bull is doing with this concert series. Whatever formula they have found to monetize events like this through their Red Bull TV platform are a god send to fans and music journalists.
Red Bull Sound Select: Corporate Music With Soul?
King Tuff and The Shrine in Venice for Red Bull Sound Select
Friday Night in LA with Kurt Vile (Red Bull Sound Select) and a Secret Show with Ariel Pink
Words: Danny Baraz
Photos: Taylor Wong