Lets go do Some Crimes!: Career Suicide at Five Star Bar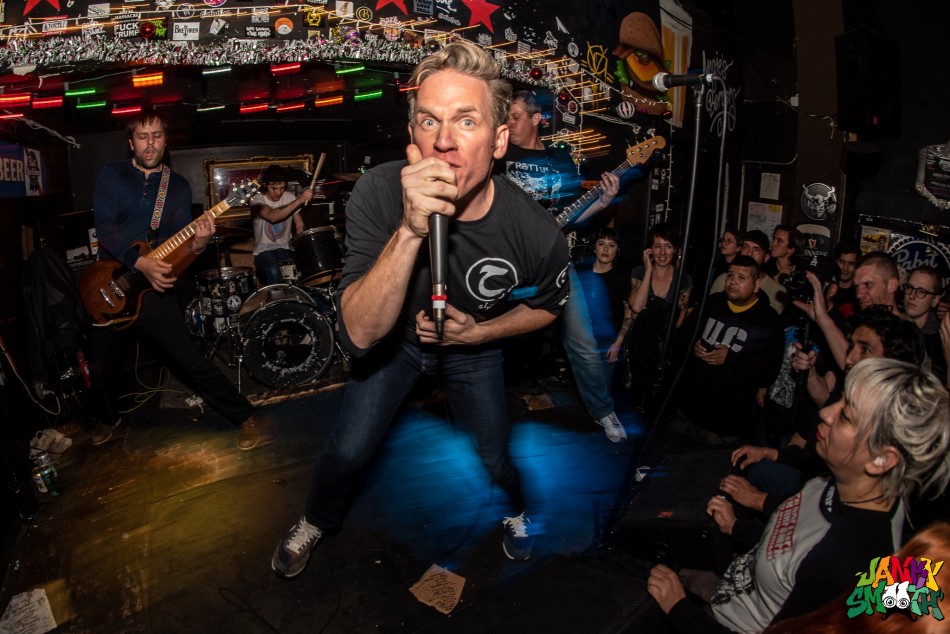 The most important ingredient in a good hardcore punk band is live energy. There has to be something special about how the band stirs up a raw, chaotic, spontaneous feeling in the venue that makes every punk one inch away from committing a crime, from vandalism to violence, whatever your fix. Only a couple bands truly and organically summon this feeling in all its purity, and one of them is certainly Toronto's Career Suicide. I feel like if they were an American band, they would be considered canon hardcore punk. I certainly feel that way. If Black Flag, Circle Jerks, FEAR, Bad Brains, and Minor Threat were canon hardcore bands of the 80s; Career Suicide, Trash Talk, and Ceremony are today's. Career Suicide often feels like a modern Circle Jerks.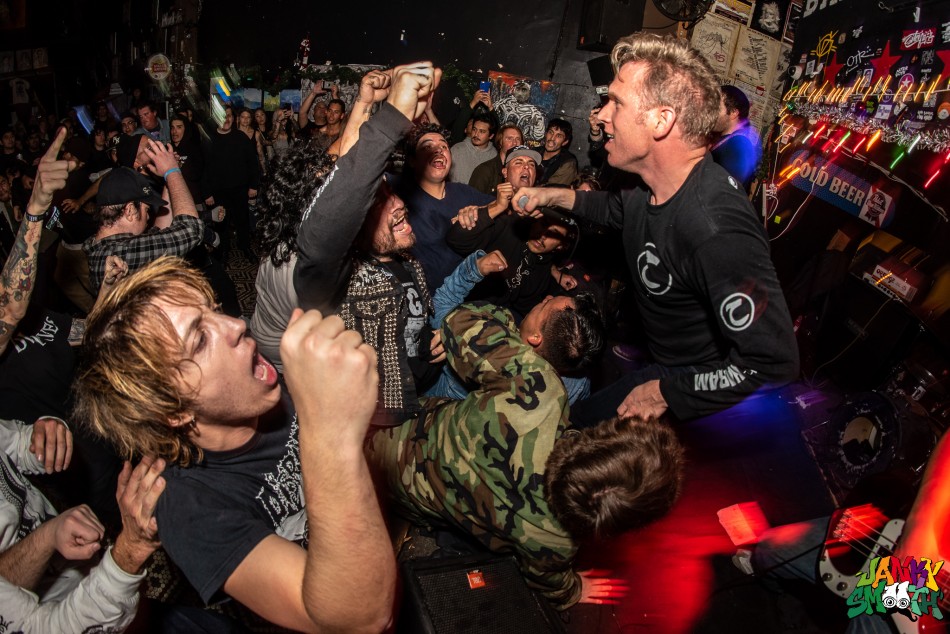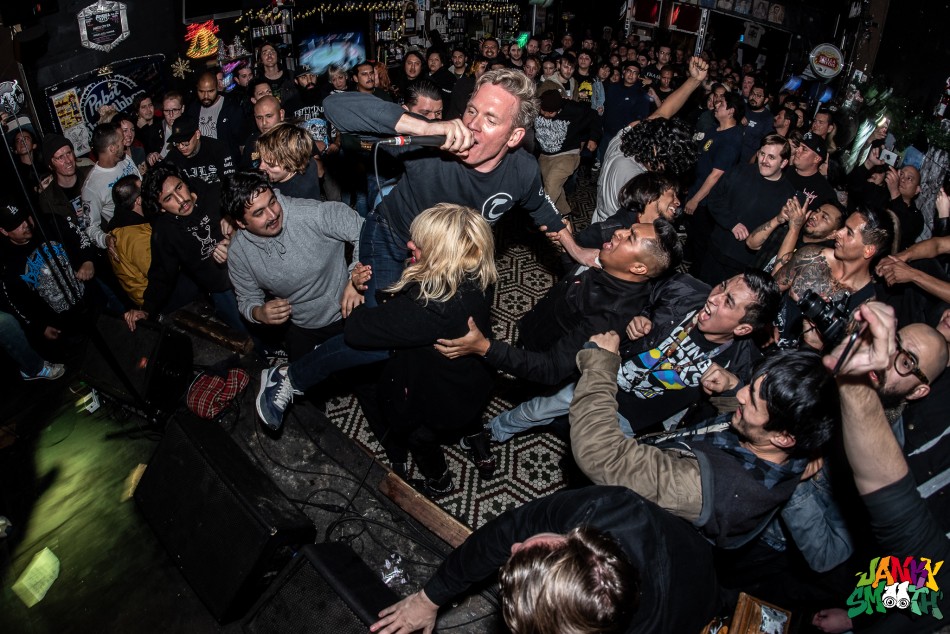 Throughout the night, Eighty-Four booking treated us to some of Los Angeles' most relentless punk bands. As far as I'm concerned, I think this is the best booking company in town, not just because of the range of bands they bring to town, all of which broaden punk horizons, but because they seem to always book my personal favorites. When they book hardcore, they book Judge. When they book punk, Career Suicide. Noise, Russell Haswell. It's like they've seen my playlist.
The night started off with Sweat, a new band featuring indy wrestler Tuna on vocals. All the power and malevolence Tuna has when she kicks ass at Suburban Fight shows, she channeled in spades singing for this band. Mixed with a healthy dose of glam rock stomp, you could hear some L7 love in the attitude and bravado.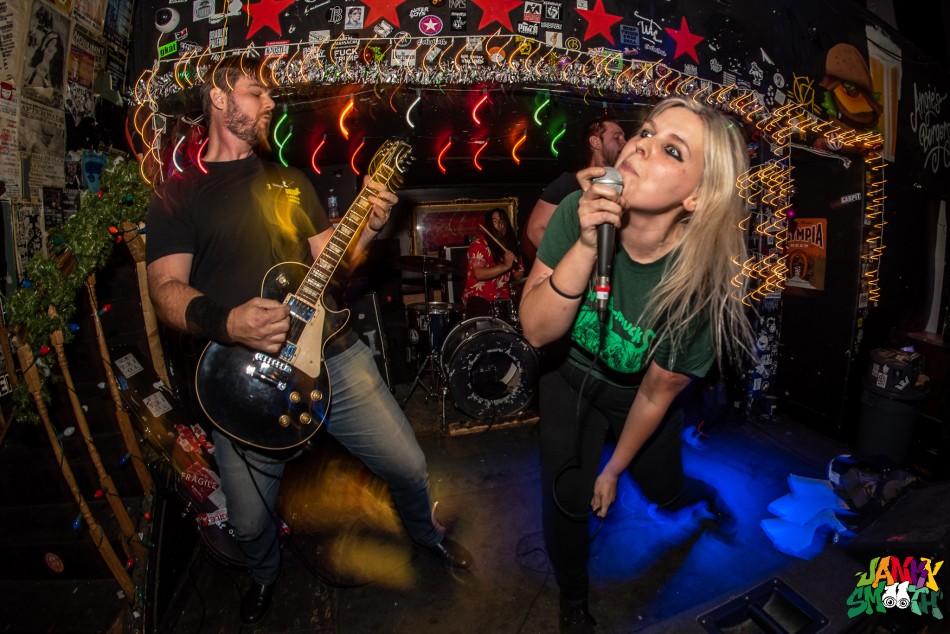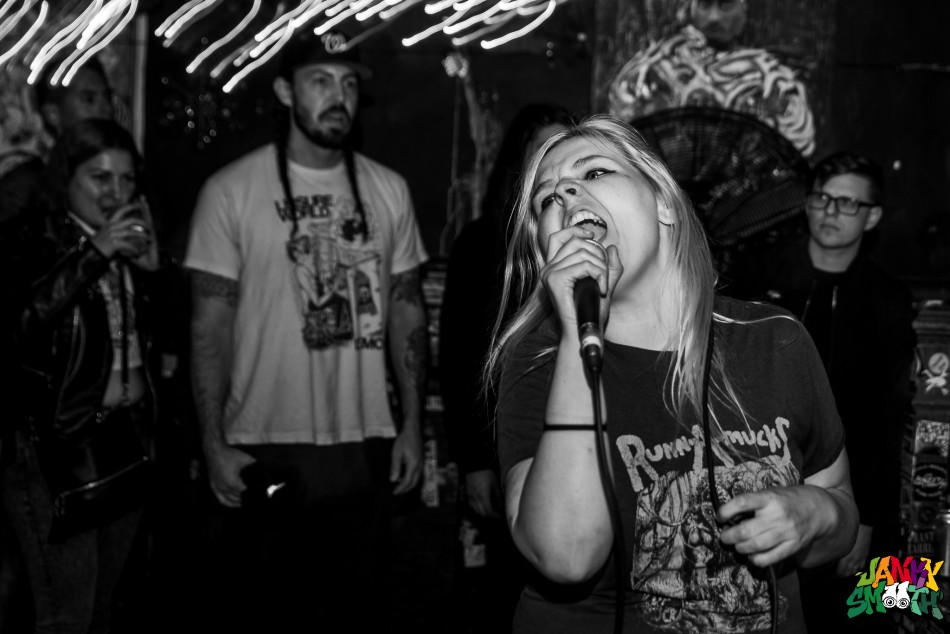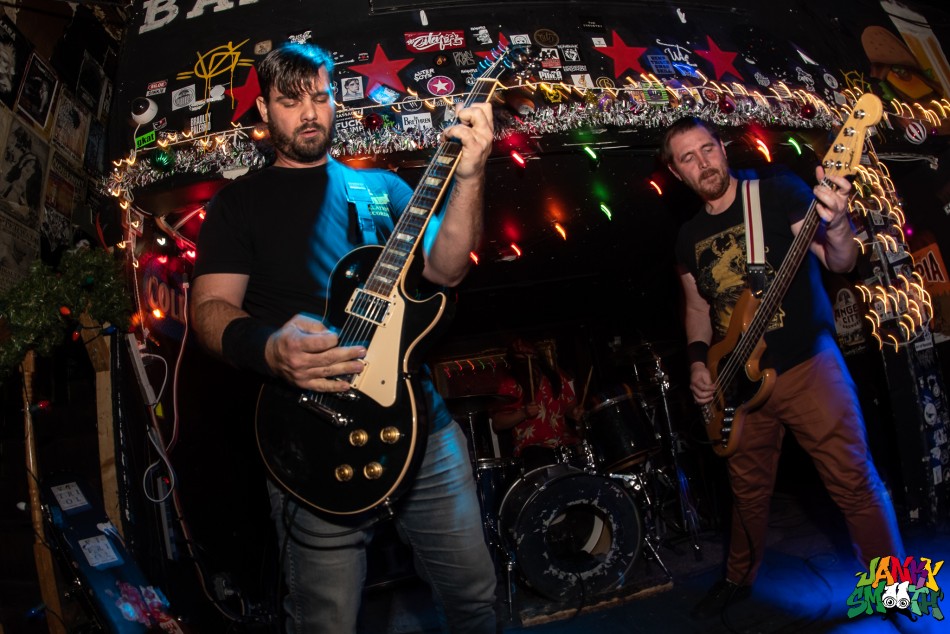 Next was Smut, a band you'll hear about whether or not you frequently attend shows just because people tend to talk about all the excitement they saw transpire and at the heart of that excitement is often times Smut. With pieces of anarcho, crust, and death rock inspiring this wild D-beat madness, you can't turn away when this band is playing, they wind up right in your grill.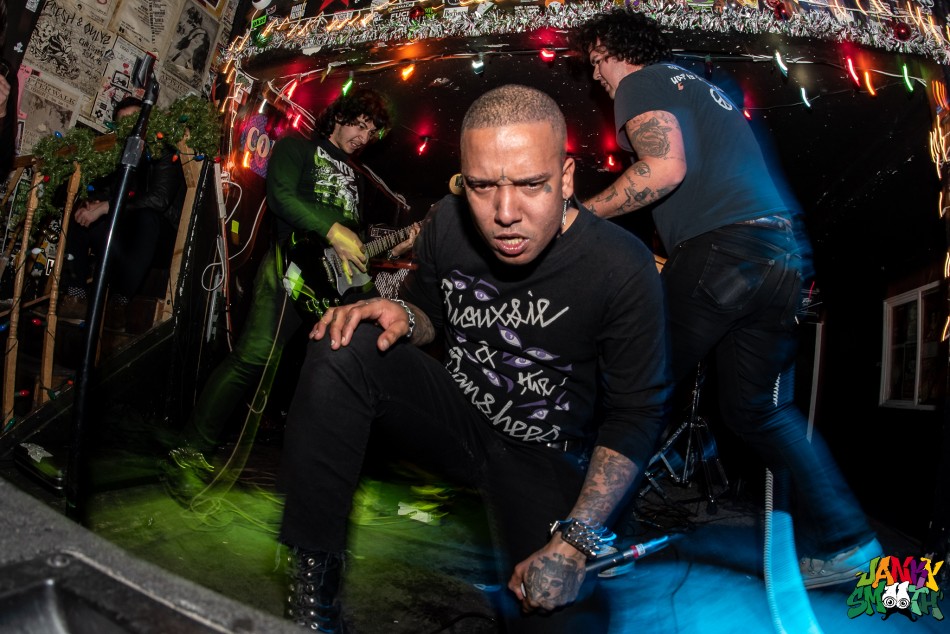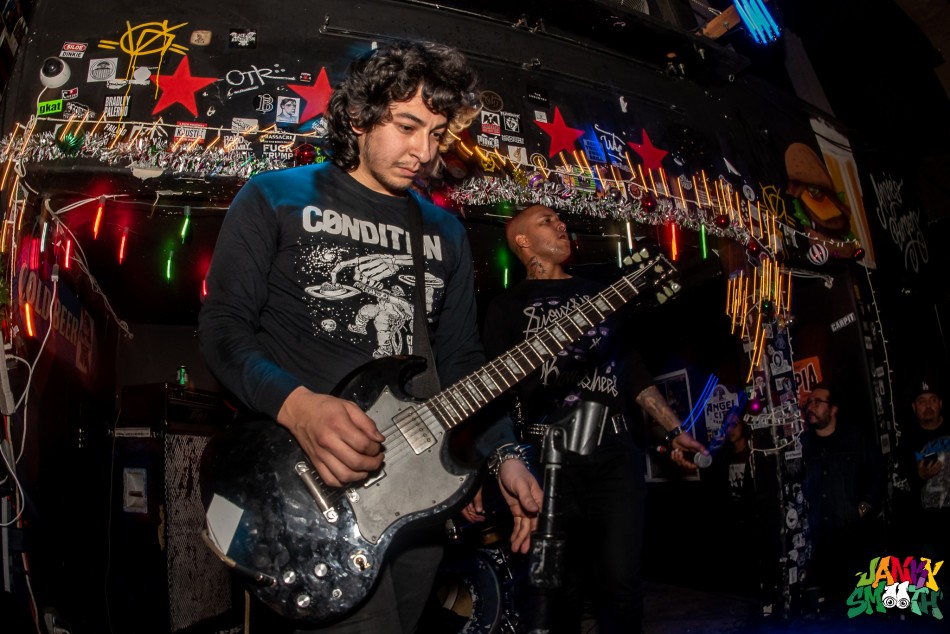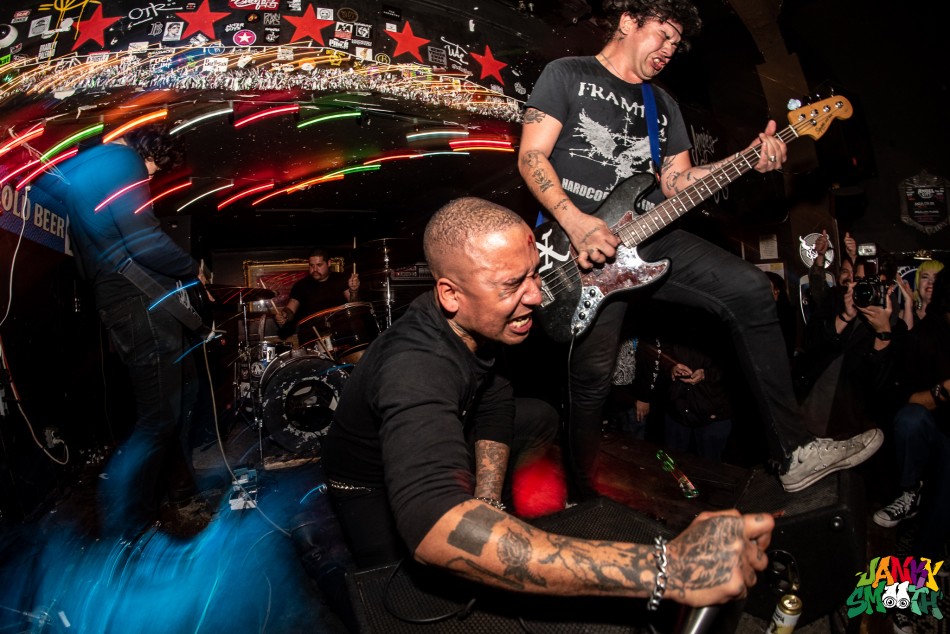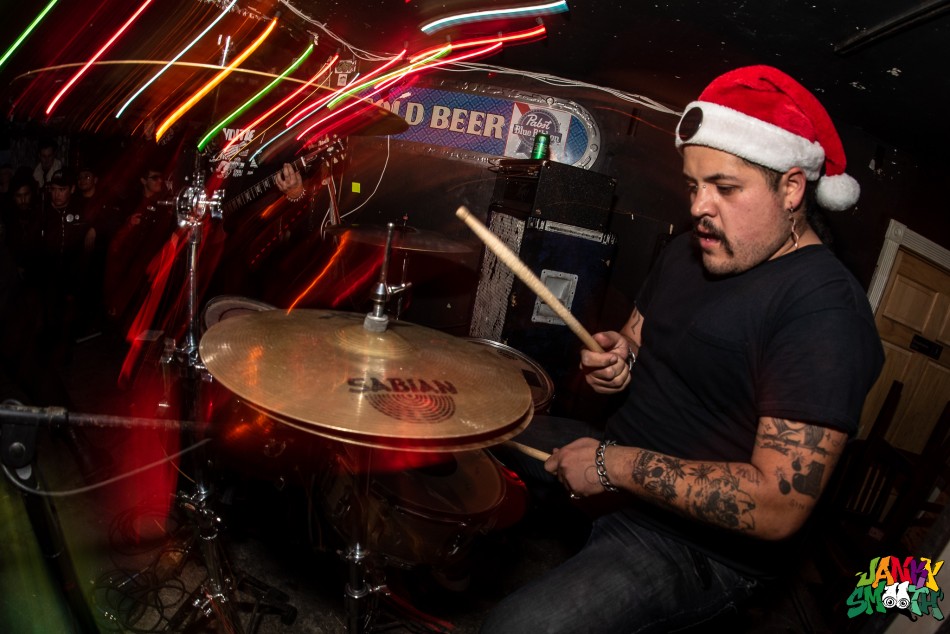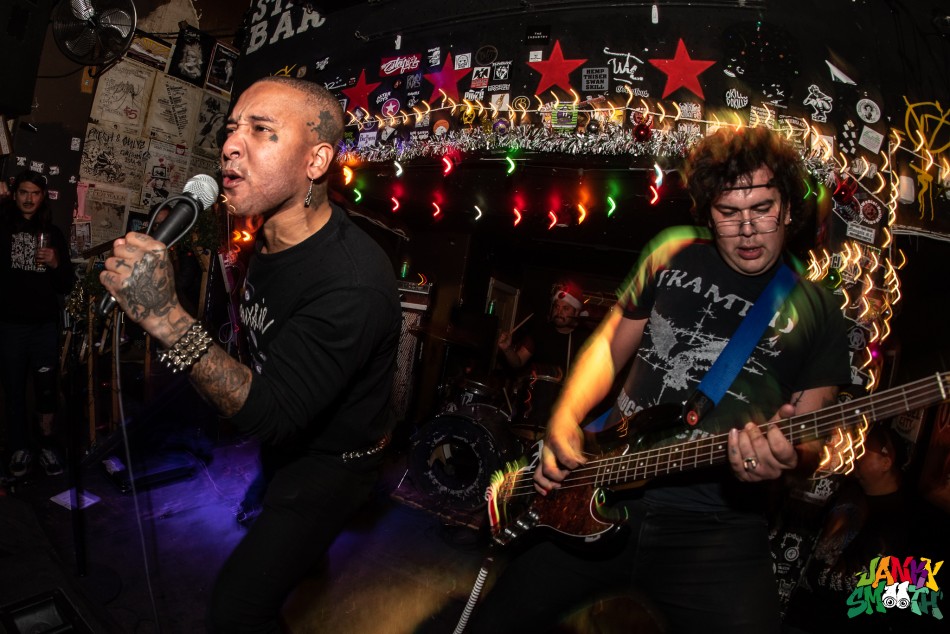 Hate Preachers followed and this hardcore three-piece wrecked Five Star Bar with a heavy, noisy, guitar driven assault. It's D-Beat punk but as noisy, dark and muddled as Celtic Frost. A bit more brazen than the rest, Hate Preachers is synthesis the savagery of Los Angeles punk rock. Discharge would be proud.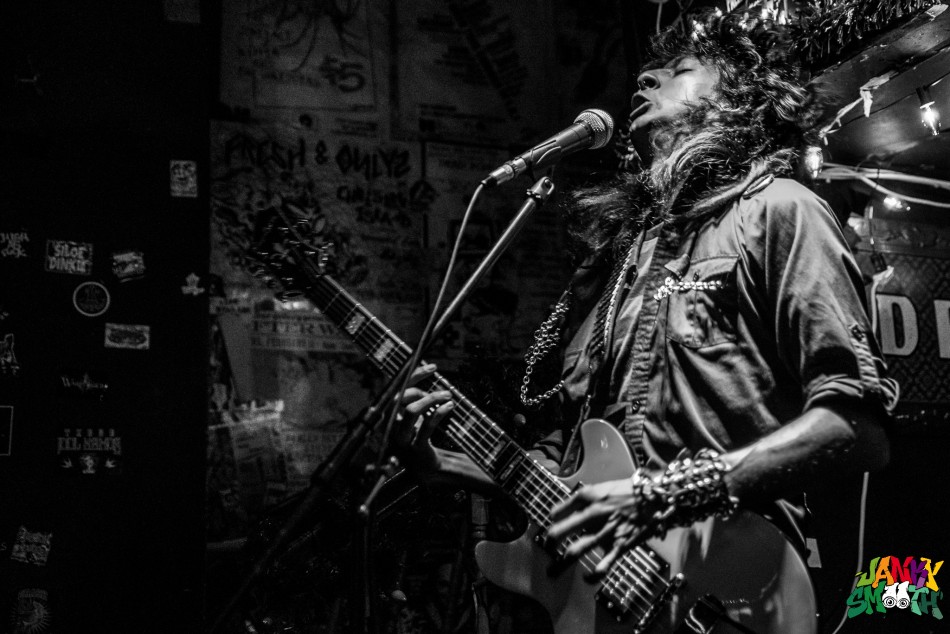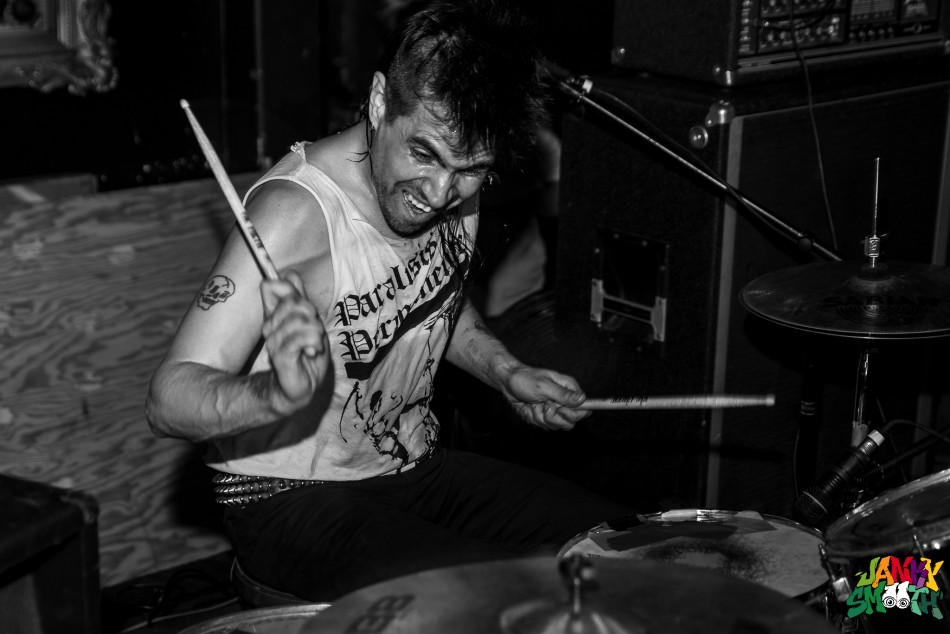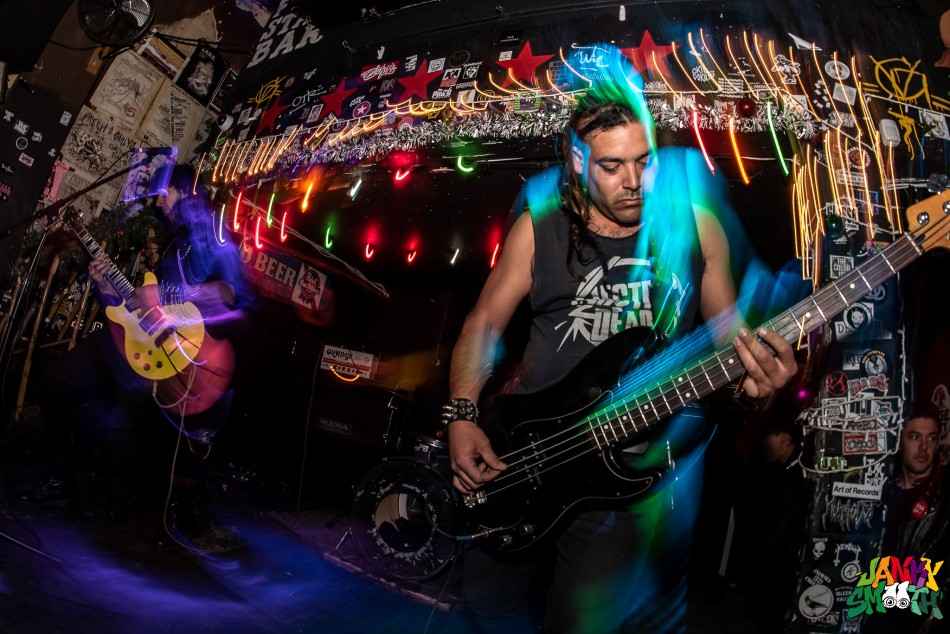 San Francisco's Warkrime entered the foray as direct support for CS and boy-howdy, were they intense. The band's singer, Brace Belden, volunteered to fight with a Kurdish militia in Syria. He even has a film slated to be made about his life with Jake Gyllenhaal playing the lead. I'm not sure if Gyllenhaal could ever conjure up this much punk intensity though, as Warkrime delivered a wild gatling gun assault of speedy and vicious tunes upon everyone. The source of all this anger and energy is experience of course, Brace is no stranger to battle whether it be against corruption, the status quo, or in an actual war zone.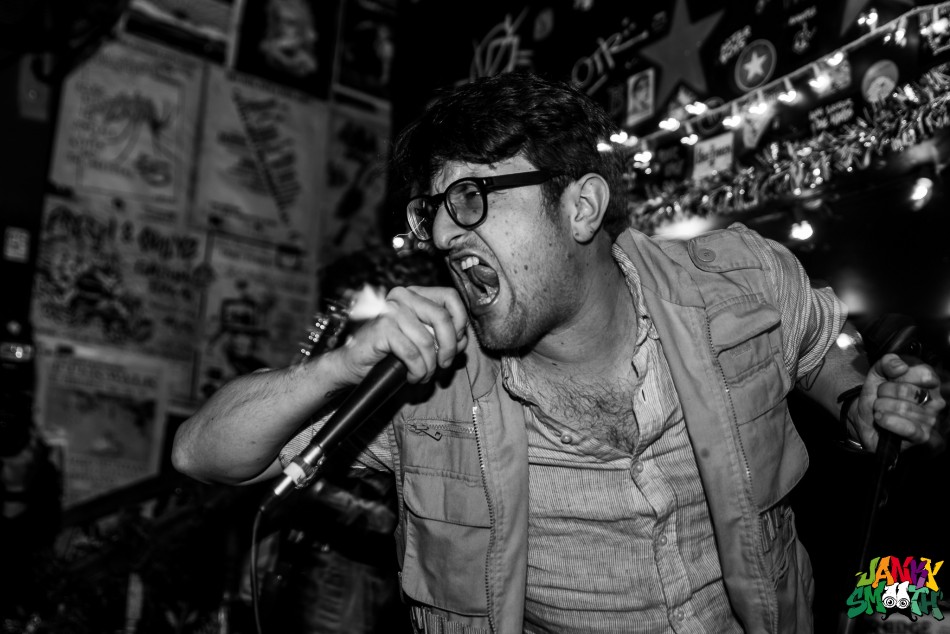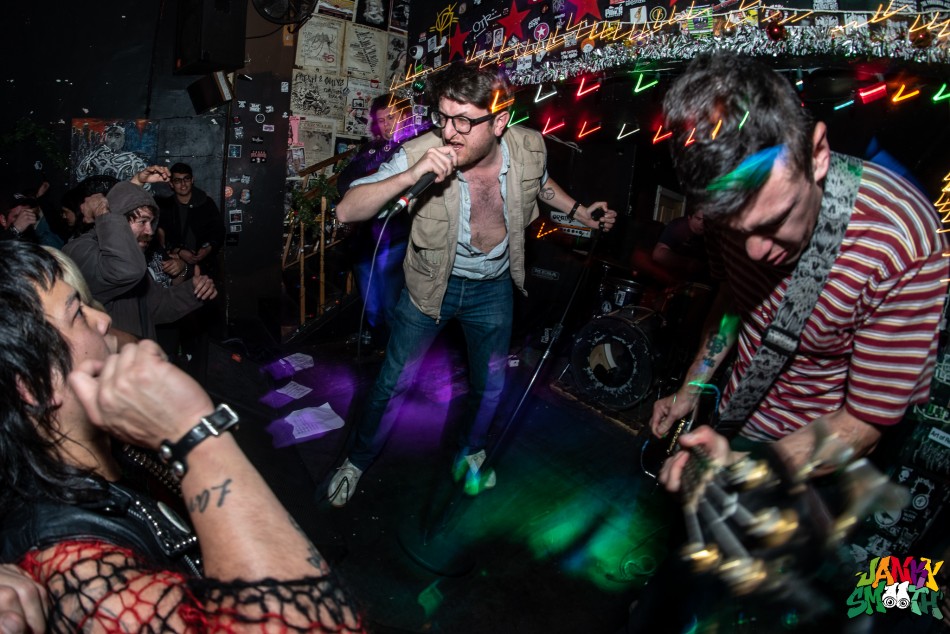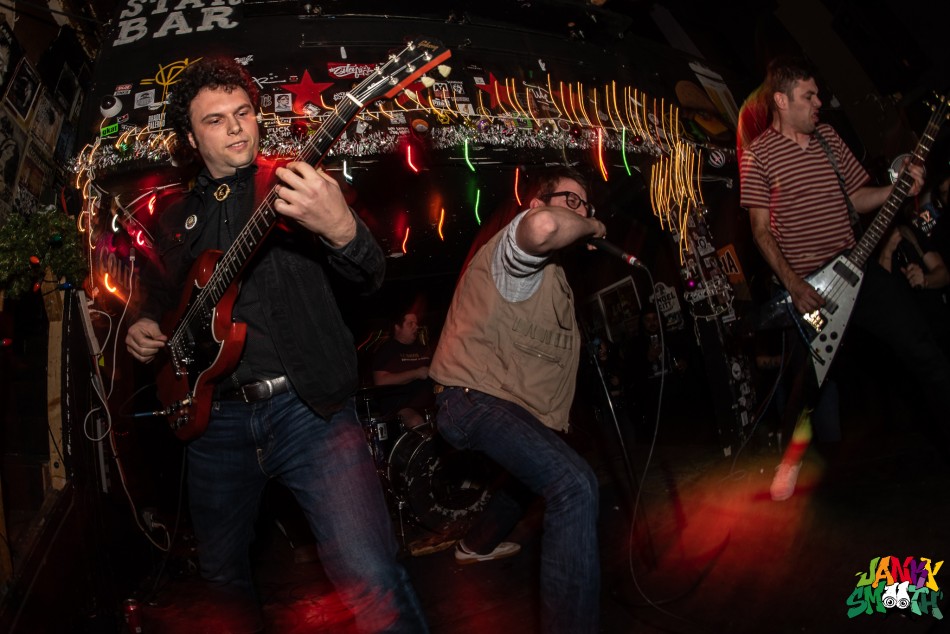 The moment they kicked off the first song, Career Suicide unleashed a mad panic in the Five Star Bar. We were near collapsing the venue in on itself with just how much we were smashing into each other. Part of the reason this band is able to capture such raw energy, is because soaring over the noisy crashing drums is this swagger-filled garage rock guitar, topped off with youthful hardcore punk singing. All of this culminates into the delivery of what is at its core a great song to begin with. Even though the band members are in their 40's, they've retained a youthful energy that bands half their age might not know how to tap into.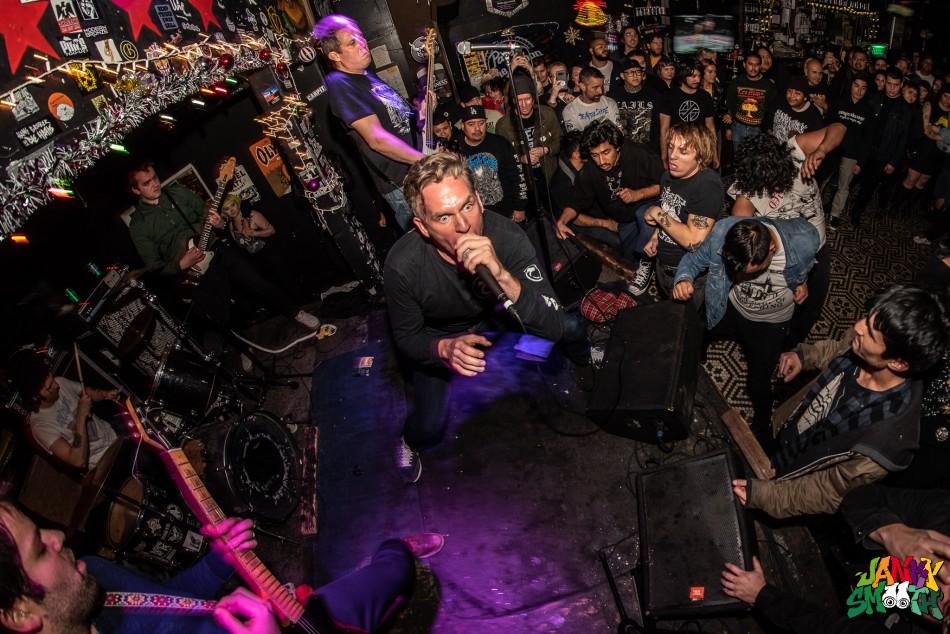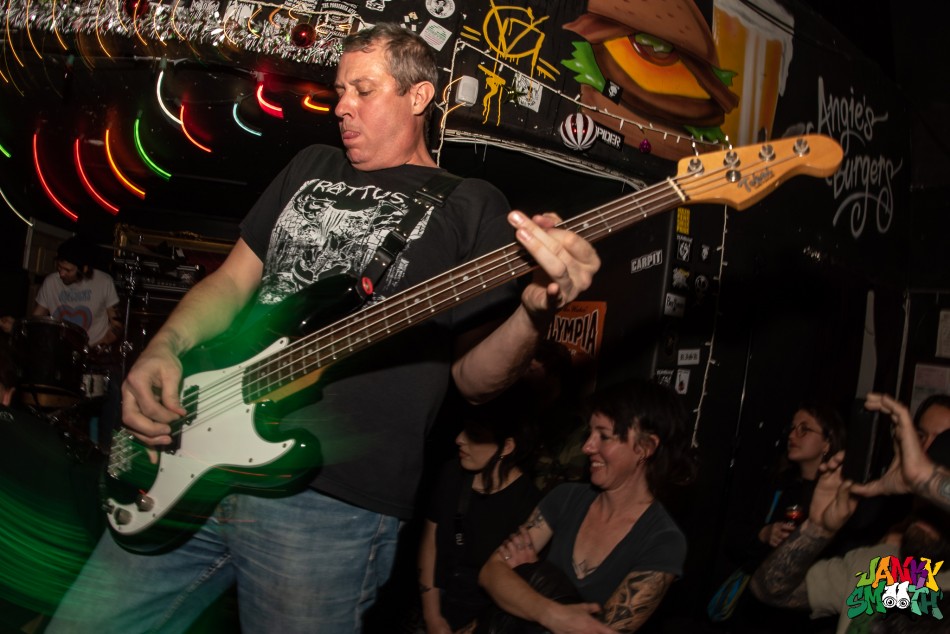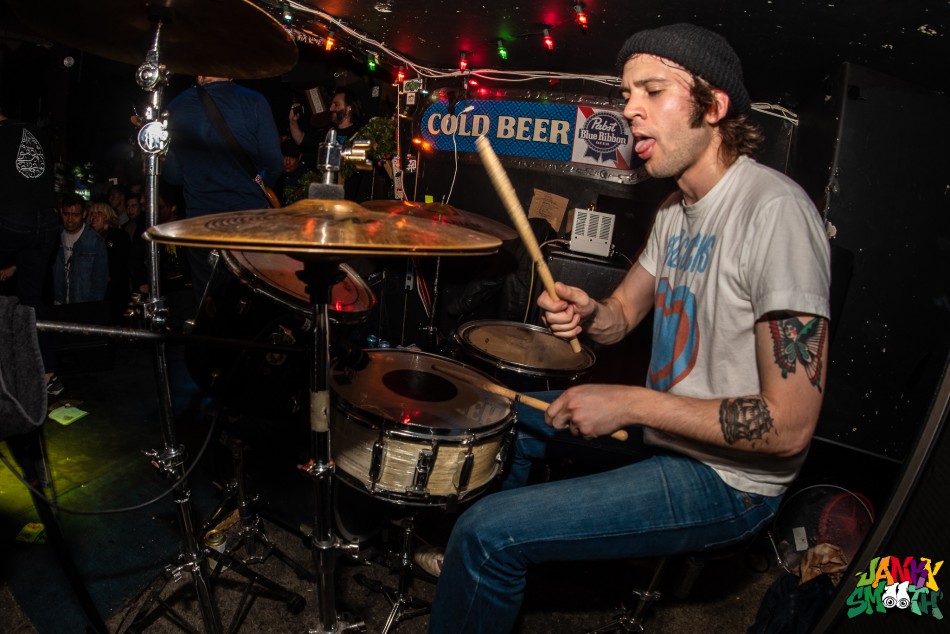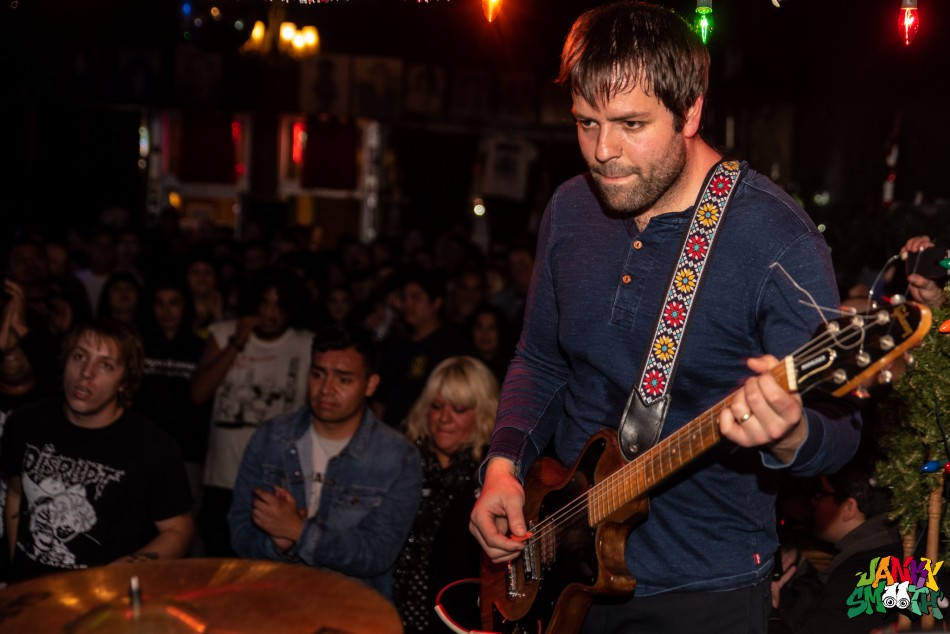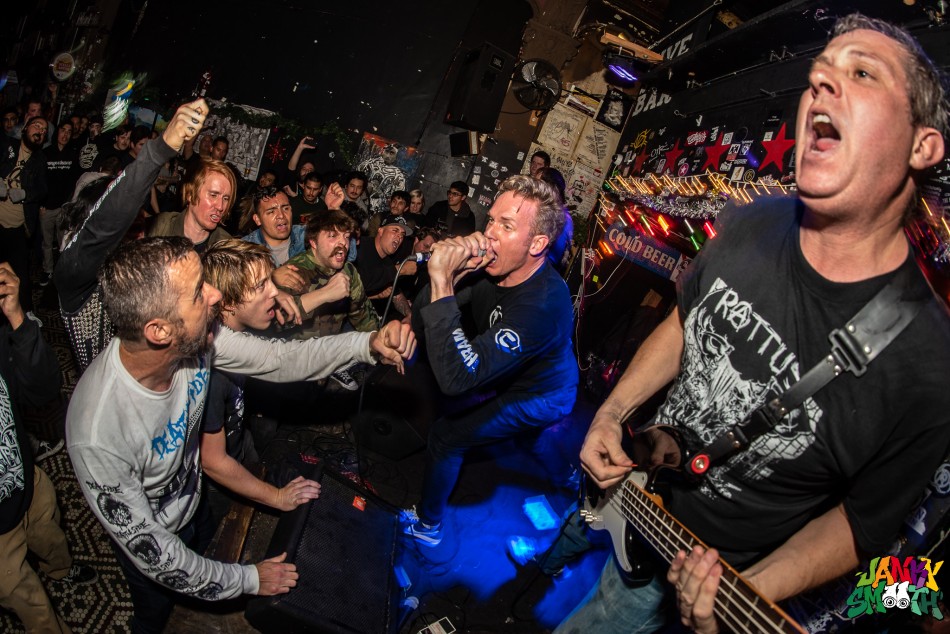 Song after song, whether they off 2017's Machine Response like "Cut and Run" or classics like "Quarantined", blew the roof off the joint and no matter how much energy we spent slamming or stage diving during the song before, this band always makes you find a place inside you that makes you keep giving.
Words by: Rob Shepyer
Photos by: Albert Licano