Beck Acoustic at The Lodge Room- A Storyteller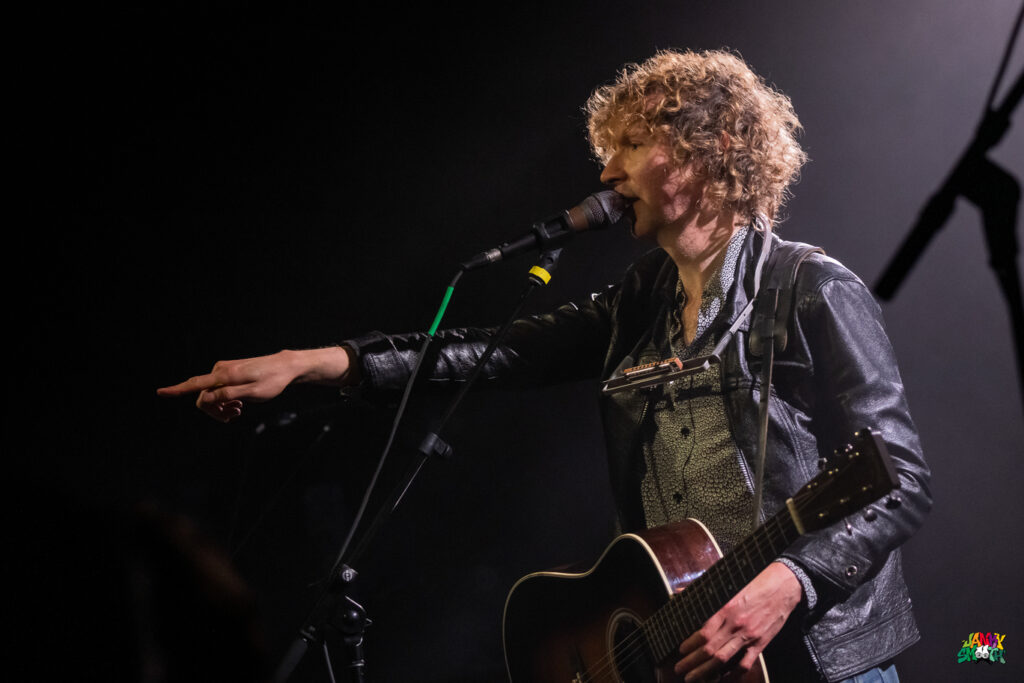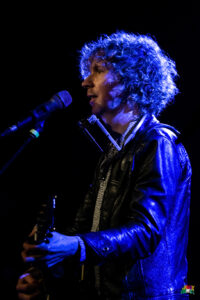 Acoustic performances are known for providing a more intimate experience that offers the listener a vulnerable look into an artist's relationship with their music, often having a lower energy than standard performances due to the quieter nature of the format. While diehard fans of an artist appreciate this personal encounter with their favorite artist, it's even more impressive when the performance is just as thrilling and exciting as their higher production concerts. Beck is the incredibly rare example of an artist that creates an acoustic experience so unique that the energy is higher than seeing him in a more extravagant setting, completely transforming what these types of sets are typically known for. His two recent sold out 2-hour performances at The Lodge Room in Highland Park were a twice in a lifetime event, feeling as if it was the ideal way to experience Beck in-person. Even if you aren't a Beck fan or a fan of acoustic sets, this show was easily one of the most memorable concerts that one could experience. This review is about night 1 of 2 performances at one of our favorite venues in Los Angeles.
related: A Love Letter to The Lodge Room Highland Park
It was raining hard as I approached the line outside of The Lodge Room, almost resembling a clown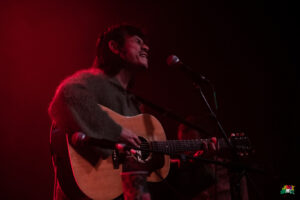 car with how many people were anxiously waiting to be packed into the tiny venue. With the opening act, Ging approaching their close, there was a worry in the air about Beck starting before everybody had entered the venue but thankfully the set times were modified because of this. The audience was a bit older in age and definitely leaned towards the hipster demographic, which means that it was probably the first show in a while for quite a few of them due to indie rock's recent decline in popularity. Needless to say, the anticipation for this rare experience was through the roof and the recent weather in Los Angeles created a cabin fever sort of excitement in the air that could be felt by everyone in attendance.
As soon as Beck casually took the stage, the energy in the room was already at a higher level than most barebones acoustic performances with how masterful Beck was in crafting the environment of the room towards any aesthetic or emotion he desired. Each track was introduced with a personal story related to its inspiration or just a random humorous anecdote that set the tone for what the room would be hearing next. I was personally skeptical of the legitimacy of some of these tales, but they were hilarious either way and immensely increased the intimacy of the acoustic atmosphere. I'd personally love to see Beck host a stand-up night or perform a storytime set in the future, and it's actually incredibly surprising that he hasn't before with his charismatic and ambitious personality.
related: Janes Addiction- Hollywood Royalty at The Palladium
Beck couldn't have picked a better song to start the intimate evening with, as he opened with "Pay No Mind" from his debut album Mellow Gold. The track is filled with themes about Beck's disgust of seeing fellow artists sell out to major record labels with lyrics like "Give your finger to the rock n roll singer, as he's dancing upon your paycheck". It almost felt as if he was flexing about still maintaining these beliefs 30 years after writing the song by opening with it, illustrating his mindset behind playing such a small venue in the neighborhood that his career started in. Even if Beck's sound has evolved in vastly different directions and he's grown to festival headliner status, he still has the same rebellious and independent soul that he had performing at underground and DIY shows in Los Angeles when he started out.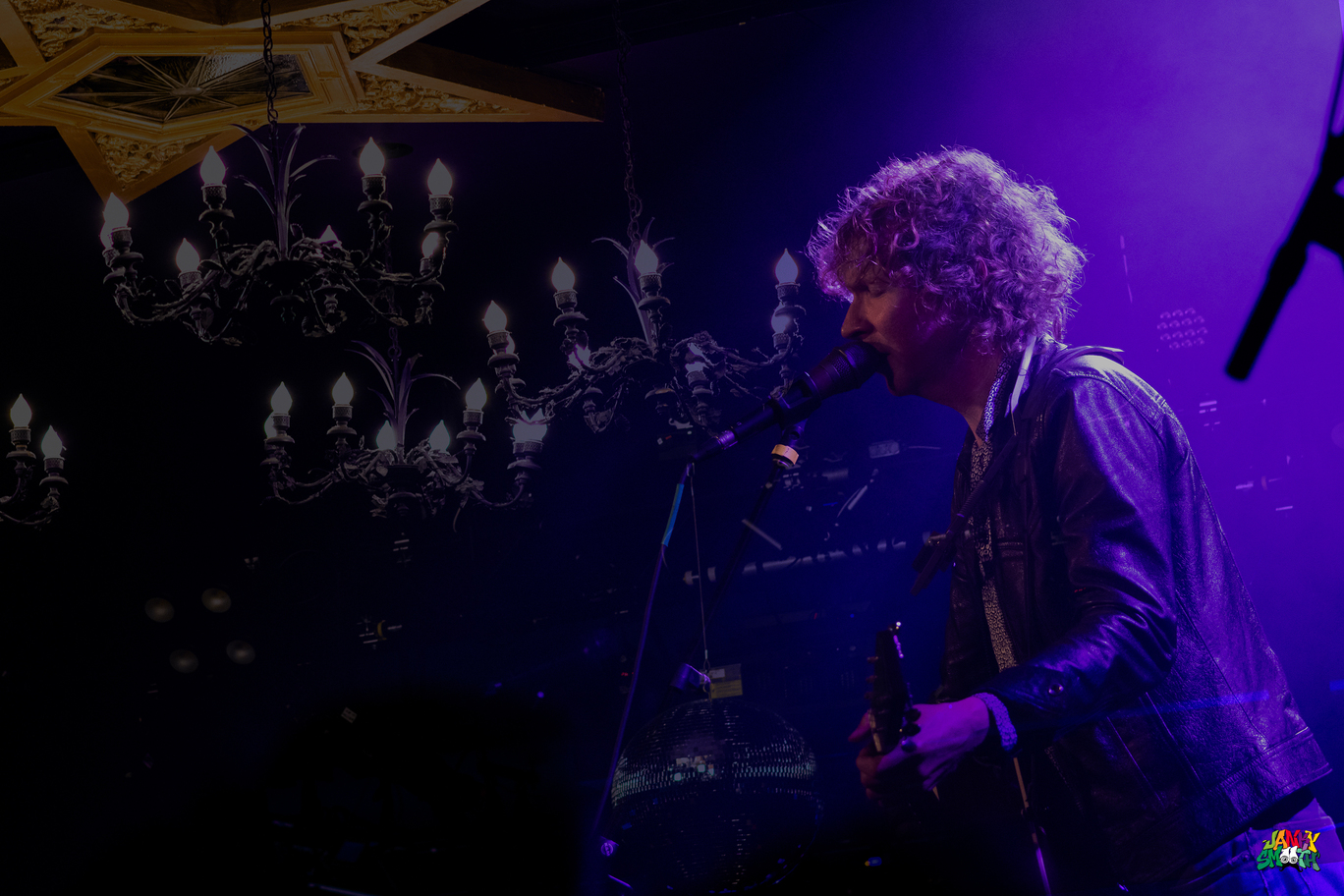 Even without the samples and vinyl scratching that Beck's early iconic sound is known for, he was an expert in transforming the acoustic performance into a massive sound through more
traditional means as he ripped the harmonica like a madman between verses. It was an absolute spectacle to see him simultaneously play so many different instruments at the same time, even sitting at the piano for select moments adding a completely new element to each song whenever he did. While the acoustic format did create a small and intimate environment, Beck is an expert showman with how he managed to add so many theatrical elements to the typically minimalist nature of the country/folk genre.
When Beck asked what song to play next, the audience exploded in screaming different requests as he almost seemed startled by the rabid response. The decision was "Gamma Ray", being a significantly faster and more upbeat track compared to the rest of the setlist, almost evoking Nirvana's iconic MTV Unplugged performance with the punk attitude that he performed it with. While I am not typically the hugest fan of most acoustic music and find it often predictable, Beck changed my perspective completely with how many different musical styles he ambitiously embodied throughout the extensive evening.
While the night started as a one-man show, Beck did eventually bring out some fellow musicians to play backup guitar, bass, and piano alongside him as he transitioned into playing more of his 2000's material. While it was entertaining and impressive to see Beck operating solo, the inclusion of other instruments did allow him to explore other sounds from his discography that wouldn't have been possible otherwise. One of the staples of a true music legend is when you can talk to multiple different fans and they all have a different perspective on what their favorite album is, and Beck transcends this standard with the endless amount of classics he's released throughout his career. One of the most distinct performances of the night was "Tropicalia" with its easy listening surf pop energy, almost feeling as if you were seeing a completely different artist. Even if somebody went to this show without knowing any of Beck's material, they would immediately recognize how many different directions he has explored and mastered throughout the years.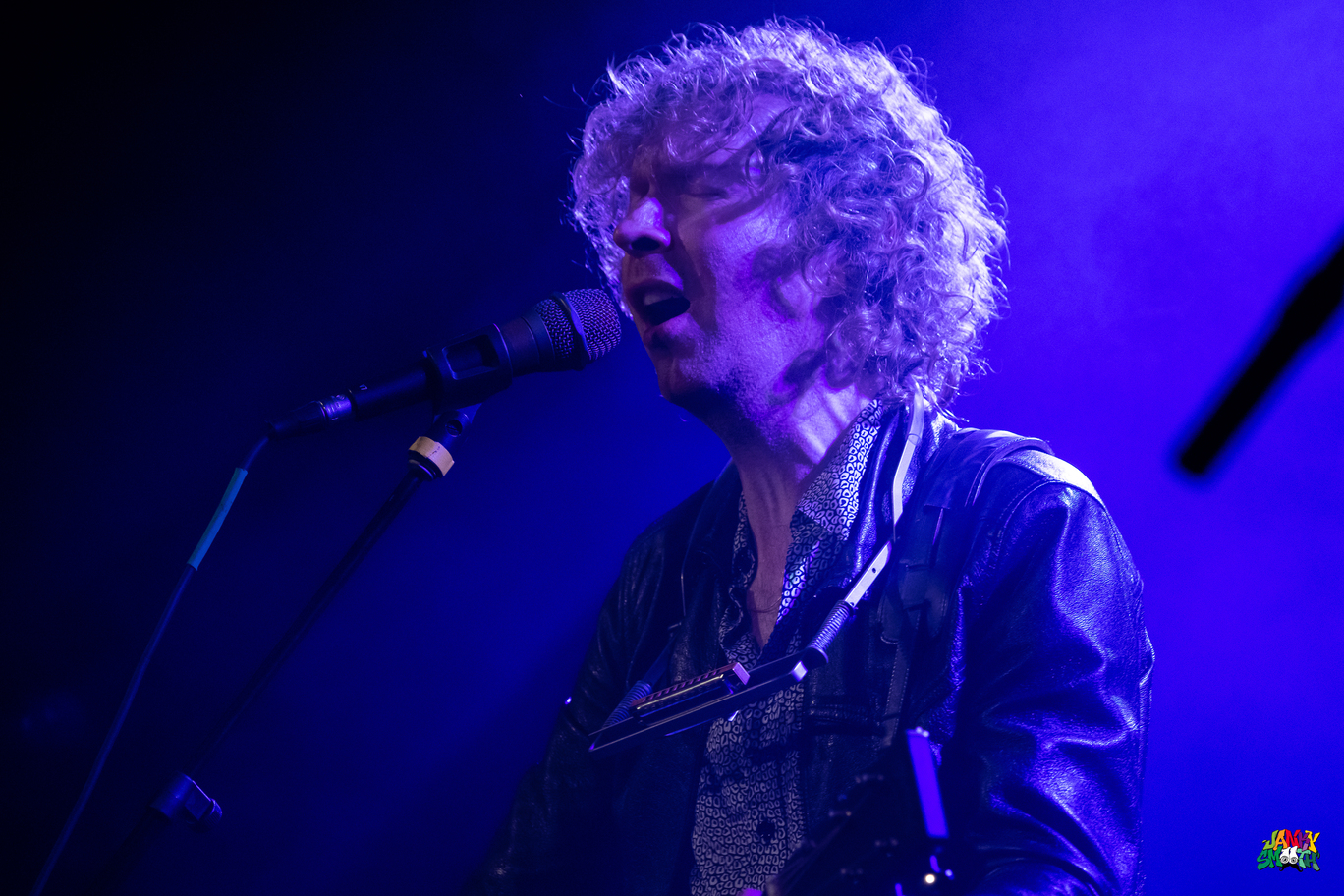 With Beck's passion for experimentation and representation of the underground, it was a bit unexpected when he broke into a cover of "Old Man" by Neil Young as it seemed like a more traditional choice for a cover song. Even with the track being played to death at acoustic folk performances, it felt natural when Beck took the risk of performing such a classic due to his extensive love for folk music. Even if he came out of a much more avant-garde alternative scene for the genre, it was sentimental to see the respect he has for the foundations of his craft. The audience agreed, with everybody singing along as loudly as possible like they were performing it at a karaoke night. Apparently this was Beck's first time playing the iconic track, but I would be surprised if it didn't become a regular occurrence for his sets. After experiencing the liveliness that sparked throughout The Lodge Room that evening, it was easy to imagine how incredible it would be in the grandness of a festival or stadium setting.
While it was a likely choice, the excitement in the room still had the energy of a surprise when Beck started playing his anthemic classic "Where It's At". If the crowd singing along was loud during the previous cover song, it could probably be heard outside of the Lodge Room through the pouring rain during the iconic chorus "I've got 2 turntables and a microphone". Even with Beck forgetting the words during some of the verses and laughing it off, it only made the end of the night feel more personal with the audience laughing along just as much. Although the set had reached over 2 hours by this point, the energy in the room was through the roof and there wouldn't have been any complaints if the party lasted until morning.
While there is always an extra level of excitement when seeing a massive artist in a smaller venue, it's leagues more compelling when their art was created to be experienced so intimately. Beck is the epitome of an artist that is meant to be seen in a personal setting such as this. It's not surprising that The Lodge Room has already scheduled him for a second upcoming acoustic set on March 26, and Los Angeles would be absolutely blessed if Beck decided to make more of these special appearances in the future.
words: Danny Ryan
photos: Jessica Moncrief