Beach Life Festival 2023: On The Shores of Greatness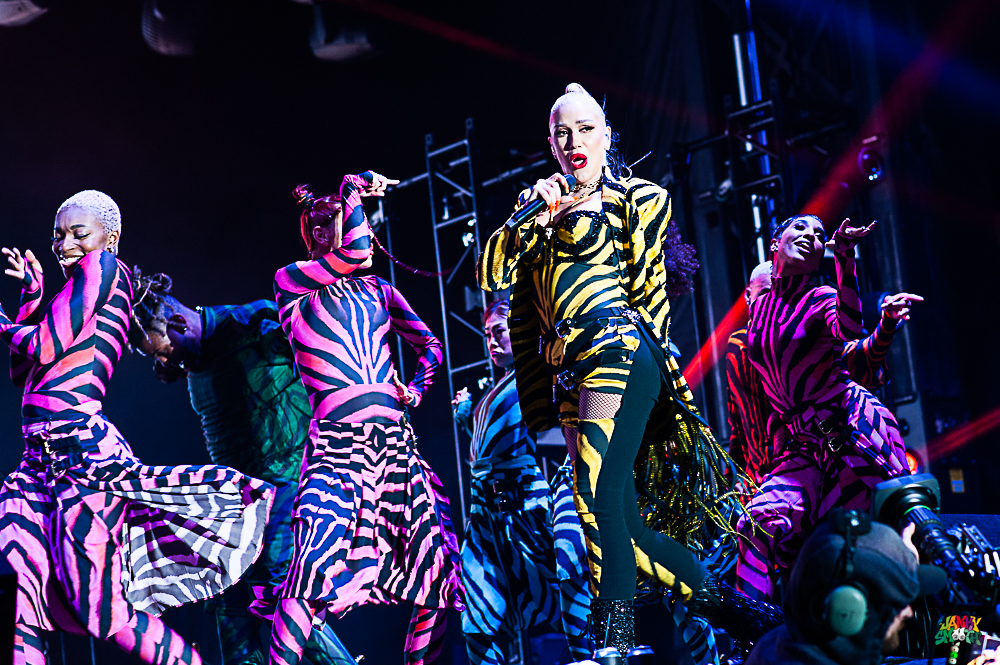 Beach Life Festival made its annual return to Redondo Beach, this past month, bringing its strongest line up to date in tow that included The Black Keys, Modest Mouse, Gwen Stefani, The Pixies, Band of Horses, The Black Crowes, Sublime w. Rome and Rock n Roll legend, John Fogerty…among many others.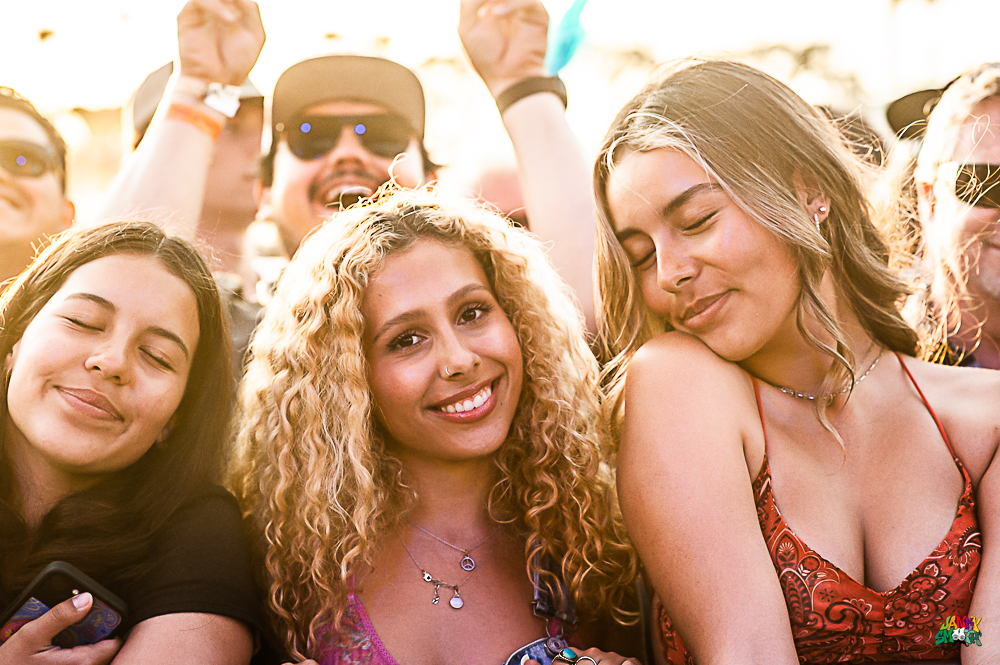 Beach Life has continued to include intimate solo performances from local favorites including Johnny Two Bags (Social Distortion), Zander Schloss (Circle Jerks), Jim Lindberg (Pennywise) while providing up and coming touring acts such as The Beaches and L.P. Humongous audiences of new fans to win over.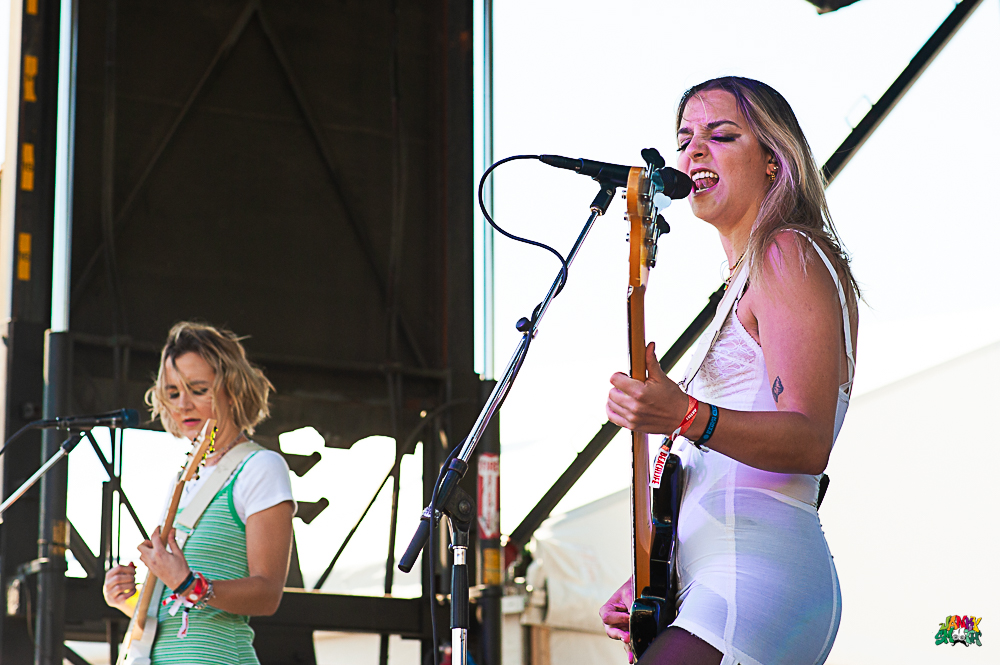 The most impressive aspect of Beach Life seems to be the atmosphere it provides attendees with its varying level of comfort options, varieties of local food trucks, art installations, and selections of top shelf alcohol including Kokomo Spirit: The Official Canned Cocktail of Janky Smooth (unsubstantiated). These amenities go far and beyond the normal festival faire, which makes this year's event itself so impressive given its A grade lineup, a noticeable improvement from previous years.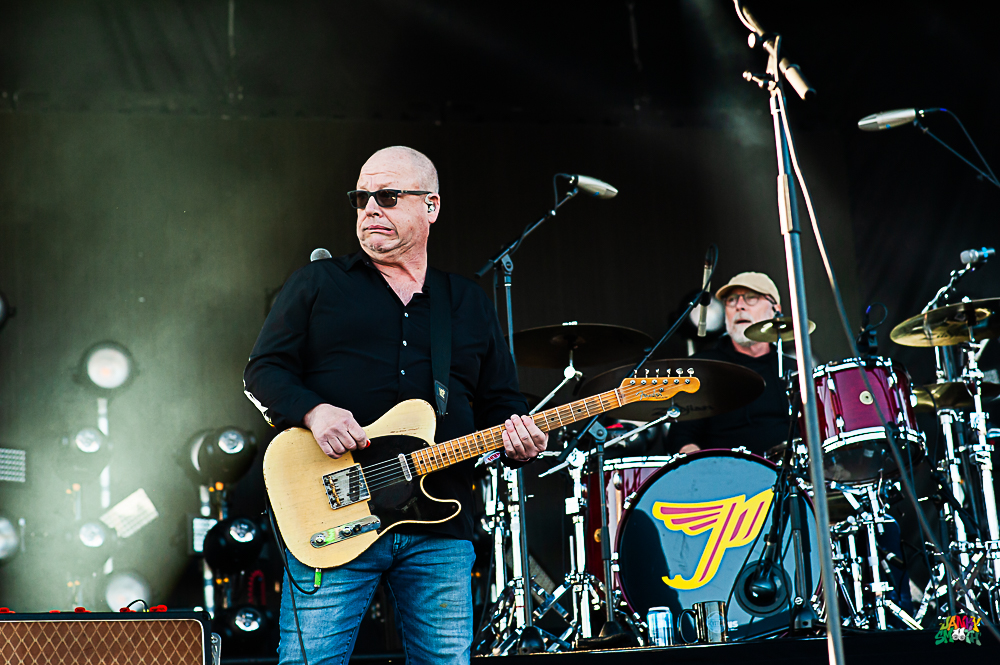 Friday's offering of The Pixies won the crowd early on, especially after a slow start by Kurt Vile, that saw the Tennessee native alternating guitars through his first several tracks, until he seemed to settle in after three songs and his performance of breakout single "Loading Zones", which woke up the daytime audience. Vile honestly would have fared better later in the evening's set times, but when you have a lineup as stacked as Friday's was, this is what typically happens.
related: Getting High at Low Tide- Beach Life Festival in Redondo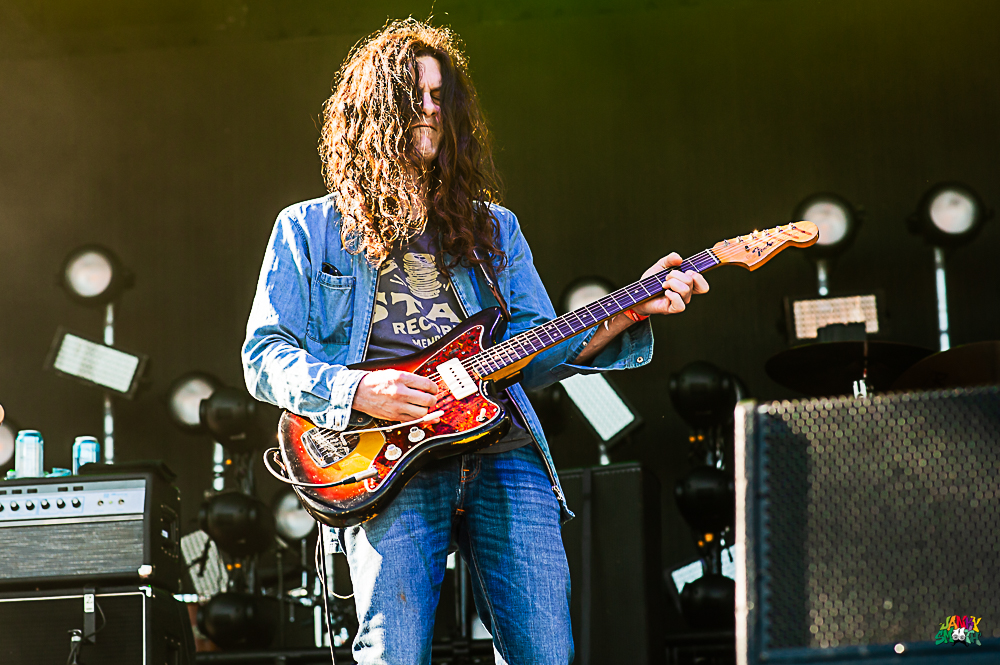 related: Friday Night in L.A.- A Secret Show w/ Ariel Pink and Kurt Vile in a Church
The Pixies followed immediately after with a lively set that peaked during renditions of "Debasser", "Monkey Gone To Heaven" and Where is my Mind, but it was Frank Black and Co's inclusion of Jesus and the Mary Chain's, "Head On" that stole the whole set early on and raised the volume to one of its highest levels I heard the whole weekend.
related: Heaven's Not Cruel- Just Like Heaven Festival
Modest Mouse kept the energy sandwiched in between The Pixies and The Black Keys, giving the indie rock loving crowd the throw back set they really wanted, including "Cowboy Dan", "Dramamine", and a rare closing performance of "Night on the Sun".
The Black Keys finished Friday's festivities with a singles heavy grip of their polished alternative-blues and night 1 ended on a high note. Though The Black Keys are clearly more popular amongst the crowd as a whole, the comparatively smaller bands such as "LP", "Tegan & Sara", and the "Beaches" all had dedicated fans by their stage, as well as many new ears who will continue to listen to these bands long after discovering them over the weekend.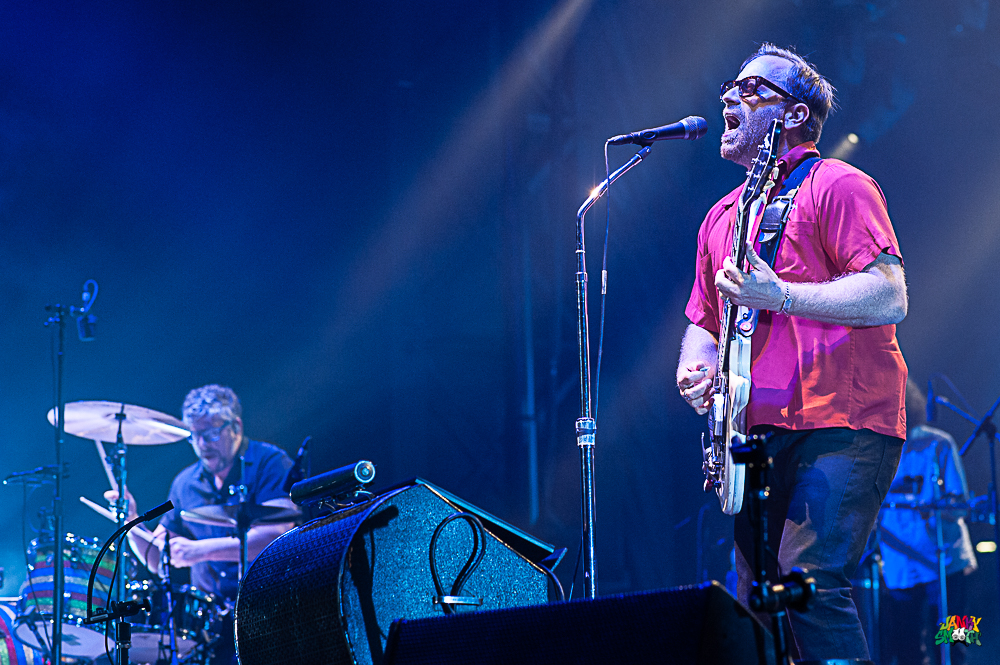 Saturday's show seemed to lag early on but Band of Horses & Sublime w. Rome, won over the Gwen Stefani obsessed audience. At this point, Sublime w. Rome has become an annual guaranteed event within any given 15 miles on this coast, yet they seamlessly win the crowd over year to year rotating which festivals they perform. This year they stuck out more so than previous performances I witnessed at Calivibes and other festivals. The band was so much more dialed in than previous performances and Rome finally looks to be an equal substitute for previous singer, Bradley Nowell, in the eyes of some who weren't there when Sublime was putting out new music. The band's performances of "Hope", "April 26, 1992" and "Bad Fish", highlighted a near 90 minute set that featured the entirety of the band's seminal album, 40 0z to Freedom. Encore performances resulted in the plug being pulled for the band's final rendition of "Santeria"…an occurrence much more common at first generation Sublime shows than modern fest appearances.
related: Band of Horses at The Observatory- This is Personal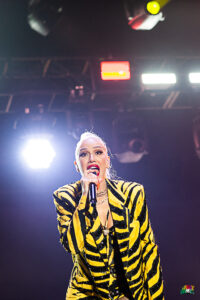 Gwen Stefani was the real superstar of the festival and her Saturday night set was filled with equal parts No Doubt and solo singles. Stefani gave the audience more than their moneys worth over the course of a near 20 song set, opening the show with solo hit "The Sweet Escape" and transitioning to "Sunday Morning" and "Bathwater" so seamlessly, that i forgot what songs were from her solo days and what songs were from No Doubt. However, in LA, where Stefani started her career with No Doubt thirty-five years ago, her real fans knew that they were witnessing one of the most No Doubt heavy sets of Stefani's modern era. Her closer "Spiderwebs", arguably No Doubts most popular early single, in addition to an encore performance of "Just a Girl" that peaked the festival and was the loudest moment of the weekend were major set highlights. Stefani ended Saturday with a throwback rendition of "Holla Back Girl", cementing herself as the queen of the weekend, well before Sunday's festivities had even started.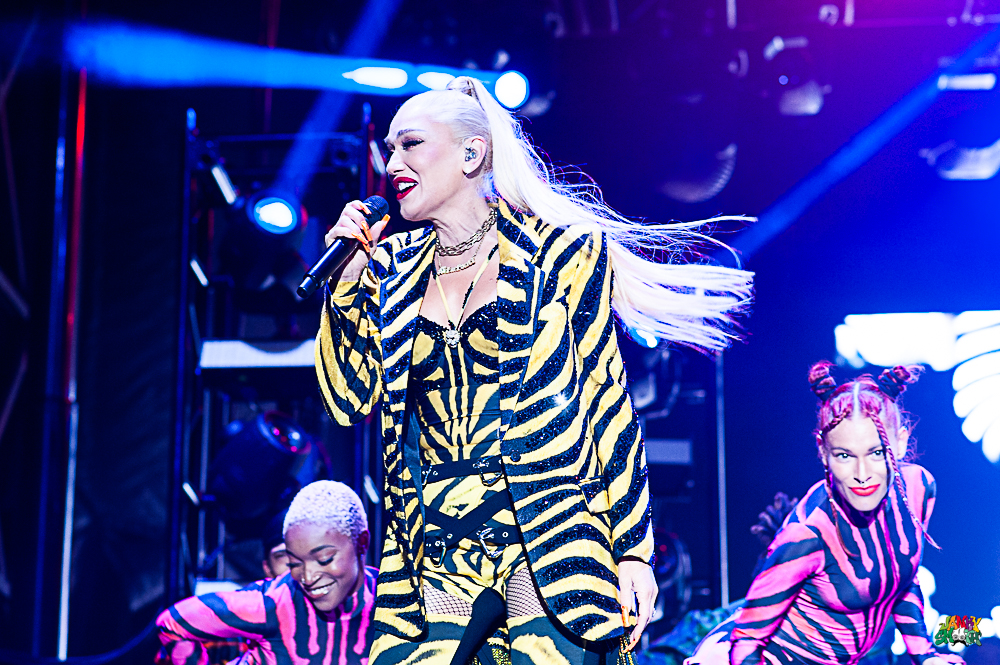 Sunday's sets were on the lower energy end, with bands such as The Head and the Heart as well as Donovan Frankenreiter playing early in the day, but it was the surprising inclusion of John Fogerty that really captivated my attention for the weekend.
Fogerty was celebrating his legal achievement of regaining ownership of his entire Creedence Clearwater Revival back catalog, and this festivals performance was significant enough for him to raise his fist and scream when explaining what it means that his family will never have to fight for the songs that carried his namesake. Fogerty's set featured most CCR songs including "Bad Moon Rising", "Susie Q" , "Fortunate Son", "Green River", "Down on the Corner" and "Lookin Out My Back Door"….After a while it just becomes redundant how many songs you know, and hear regularly, by this man, who for decades wasn't compensated and was at times forbidden from performing these classic songs. Getting to watch Fogerty up close, you really see the emotional toll this experience has put on him, and how truly grateful he is to be performing his songs under these new conditions. The band now refers to itself as John Fogerty's Creedence Clearwater Revival, and Fogerty remains the only original member. His two song encore of "Down on the Corner" and "Proud Mary" was such a surprise to die hards in the audience, and stole most of the thunder from the Black Crowes as the evenings closer.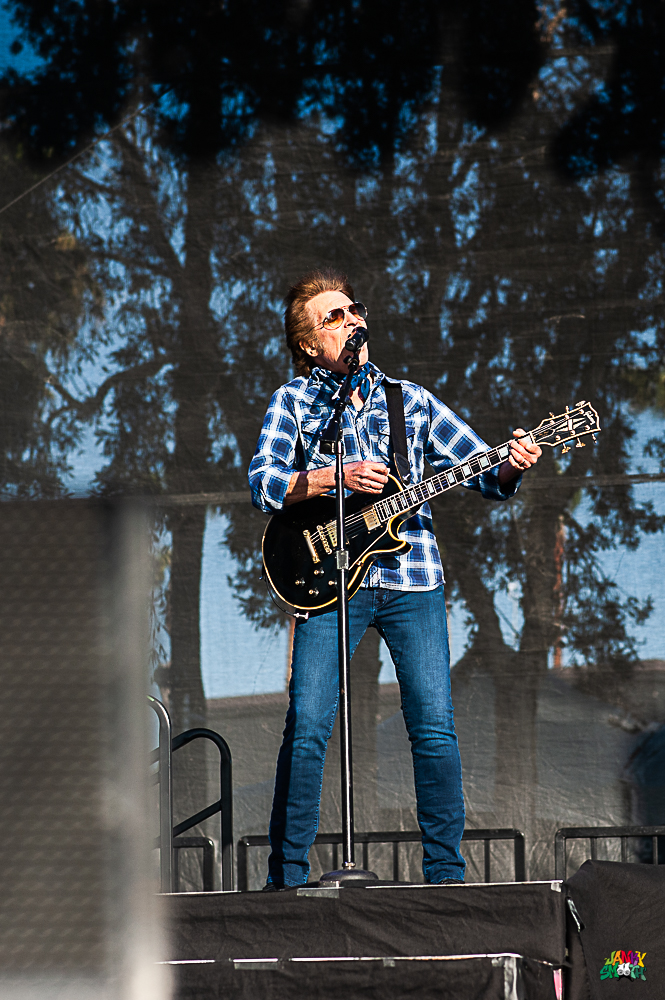 The ultimate highlight of the festival for me was on Sunday when I sat down with Beach Boys singer, Mike Love, to discuss his new canned cocktail, Kokomo Spirits. Though Love wasn't performing at the festival, the luxury cabanas that kokomo spirits sponsored at the festival proved the perfect location to sit down with one of my childhood idols, especially with my pregnant wife and two year old daughter in tow. I, like most amateur interviewers, immediately shared a lot of personal admiration with Love before allowing him the opportunity to share his cocktail brand's message, which in itself comes from The Beach Boy's chart topping single: "Kokomo". Sure I may have pivoted the conversation from Kokomojito, which i tried earlier in the day, and truly enjoyed, to discuss the stack of Beach Boys records that i snuck in with me, and watched in amazement as Love himself seamlessly went into stories from his early days with the band, commenting on the cars and clothing in the photos. We talked about Love's favorite Beach Boy's song, Warmth of the Sun, old Candix 45s, arriving at early Beach Boys performances greeted by parades, the garages in the city of Hawthorne and the band's 80s comeback single, Kokomo, which Love said, still gets the best audience participation of all their songs. Love explained his desire to create, a vacation in a can, something that can be enjoyed while you relax — "When life is feeling like its moving too fast, the Kokomojito is the perfect drink to: Take things slow, enjoy the flavors, and take in your surroundings."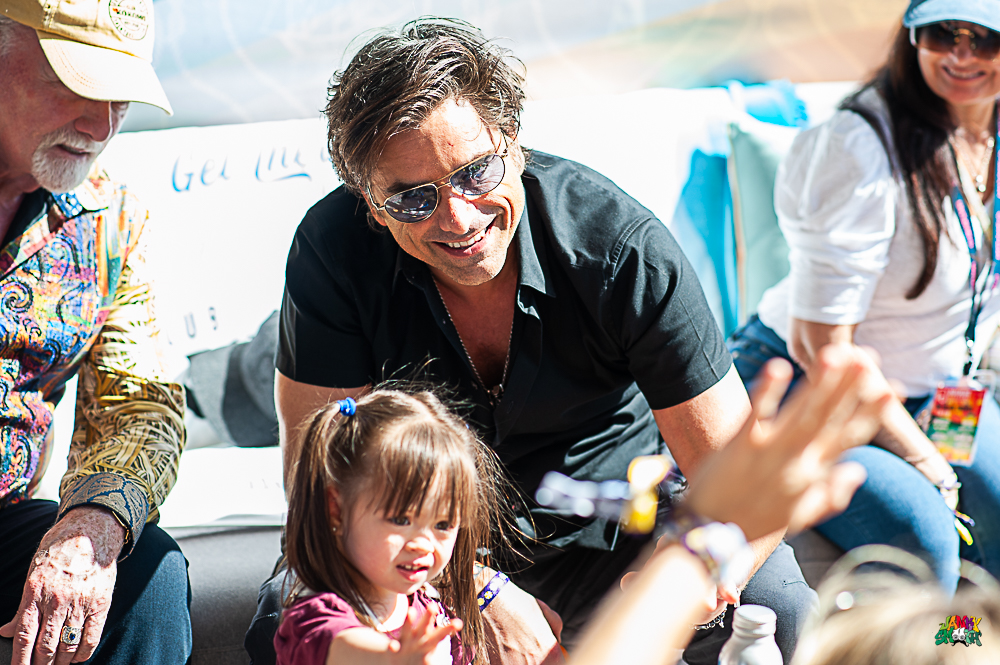 After the near 60 hours of over-stimulating music performances, art installations and food truck touring, when i saw my wife being tended to by sweetest woman in rock and roll, Jacqueline Love, and my daughter playing peek a boo with John Stamos, it felt like the some of the best advice i had ever received in my life.
Words and Photos: David Smith