Peter Murphy's Flawless "Stripped Down" Set at The Observatory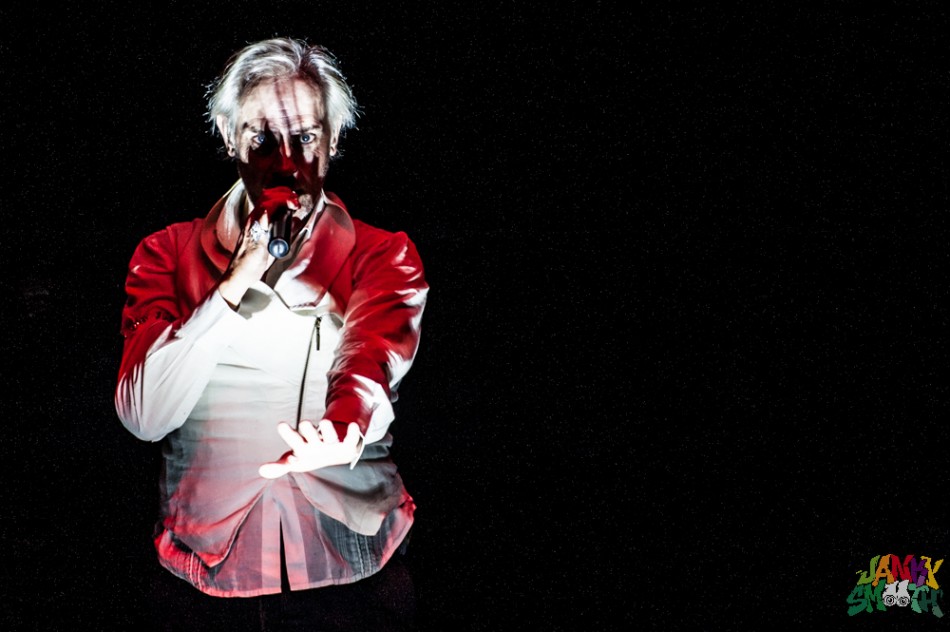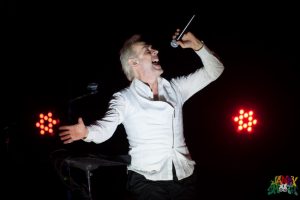 Our adventure started at The Observatory in Santa Ana—no way could there be any better way to begin our shenanigans than with a "Stripped Down" set by the Bauhaus godfather of goth himself, Peter Murphy. When your Darkside homegirls come to town to catch an icon like Murphy, you prepare yourself for a slightly degenerate, mostly legal, goth girls night out on the town.
After waiting for what seemed a lifetime, Peter Murphy made his way to the stage dressed completely in white with glowing, stark white hair to match. None of us have ever quite seem him like this and as if his appearance and voice weren't enough, he commanded all eyes to the stage during a diva moment when he poured his bottle of water on some dudes head whilst sharply reprimanding him for "talking and drinking beer" during his set. Sorry Peter, if people wouldn't have been drinking and listening to a DJ spin dance music for an hour and a half while waiting for you, they may have been less drunk and more likely to shoe gaze through your whole set.  It's always fun to see him lose it, though.  It made us giggle remembering the time he got pissed at our friend Rikki and his hat and Murphy ordered him to "Take that stupid fucking hat off!" at a performance in Bakersfield.
While Peter Murphy's current tour is named "Stripped Down" because of the acoustic element of the format, the performance was anything but. OG Darksider, Noelia Citialin had this to say about the show –
"His setlist was flawless. While he omitted "Cuts You Up," he more than made up for it with 'Hollow Hills' and 'Silent Hedges', the latter of which he got down on the tribal-esque drums for. Violinist, Emilio Zef's backing vocals were reminiscent of Daniel Ash, leaving no void in the Bauhaus songs—more than good enough for a night. Perfect Bauhaus Fix! Oh and let's not forget his beautiful rendition of David Bowie's 'Bawley Brothers'. With the sting of 2016's wrath still fresh, this song brought some to tears."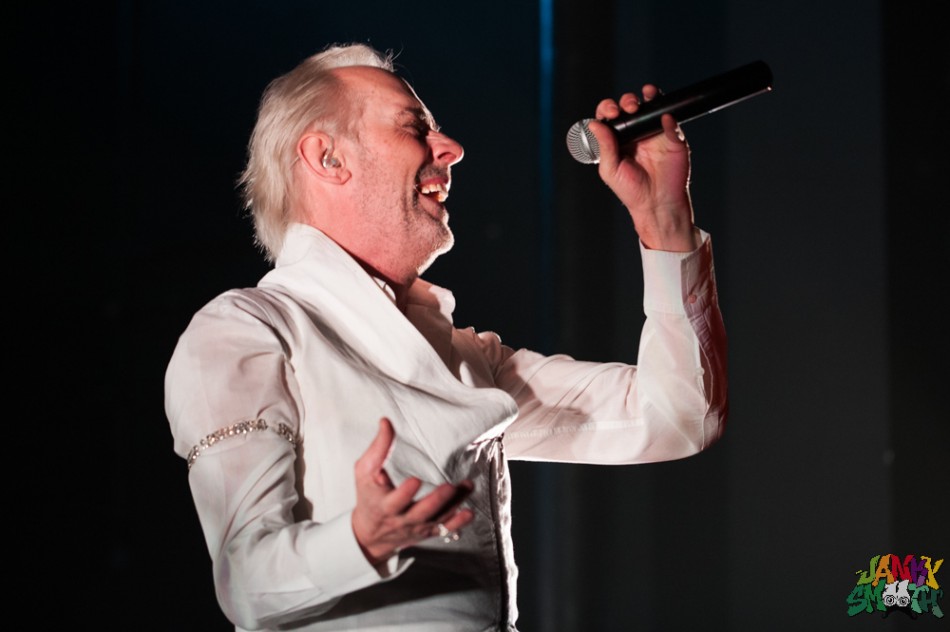 Of course no goth night would be complete without digging up the dead, so after marveling over a coyote carcass casually being stored in the truck of our friends car in the parking lot of the Observatory, we headed out on a mission to dig up our own bones. Luckily, I knew where a full untouched skeleton of a raccoon was. Making beauty of the dead, this little guy will live a second life as a wonderful adornment of some sort.
Setlist
Cascade
Secret
All Night Long
The Bewlay Brothers (David Bowie cover)
Marlene Dietrich's Favourite Poem
A Strange Kind of Love
The Rose
King Volcano (Bauhaus song)
Silent Hedges (Bauhaus song)
Never Fall Out
Lion
Encore:
Gaslit
The Three Shadows, Part I (Bauhaus song)
Hollow Hills (Bauhaus song)
Bela Lugosi's Dead (Bauhaus song)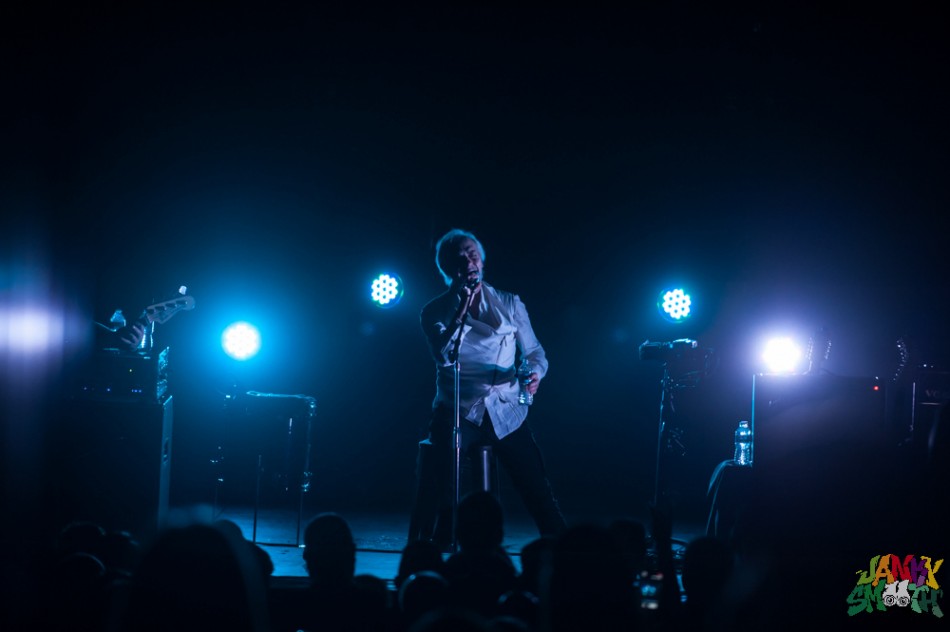 Words and Photos: Jessica Moncrief