Aquadolls And Friends Preview Summer At Teragram Ballroom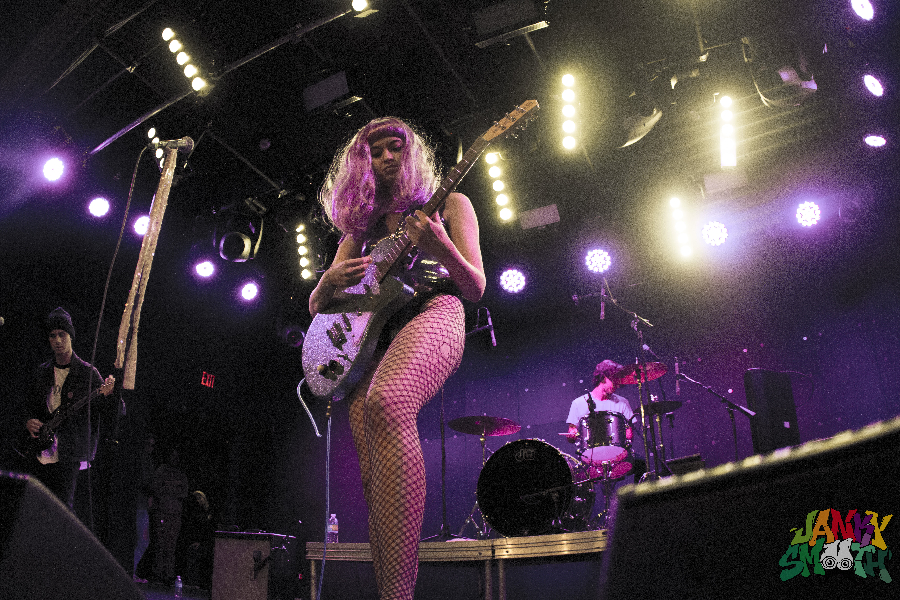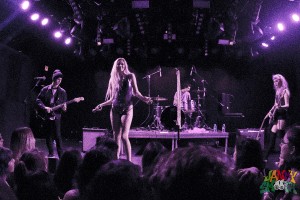 Every show I go to I get so nervous because people can never seem to find my name on the press list. I actually made it in before the first band played so it saved me a lot of work from pushing to get a good spot. It was no surprise that The Teragram Ballroom started off with a small crowd.
Jurassic Shark is honestly an underrated band; layers of delay and reverb always  does it for me. Whoever wasn't there soon enough, -or at all, missed out on catchy riffs and an up and coming band to watch out for.
So Many Wizards performed soon after with their dreamy, indie sounds that pleased the crowd. Lead singer/songwriter Nima K has a knack with riff and melody and their set was marvelous.
Summer Twins followed So Many Wizards and they were the reason I had come. Teragram was their first show back home from their tour across the country. The sister's, Chelsea (vocals/guitar) and Justine's (drums) 50s and 60s influence, give the band their vintage vibe, from the band itself to their clothing. The crowd was young and perfect for their dream pop sound. Couples were dancing and the band had reminded the crowd how important it was to cherish our youth.
The Aquadolls had set up on stage and Melissa was the last to come out on stage.  She had on a purple wig along with her blue, glittery guitar and she totally reminded me of a mermaid. Melissa's very feminine ways of moving yelled out girl power. The Aquadolls have a slightly poppier sound than Best Coast but there are similarities in their essence. Their surf pop sound created a Summer night at the Teragram. I am very much looking forward to another Penniback show.
Photos by Joanna Bautista