A Place to Bury Strangers Makes Eardrums Bleed at The Echoplex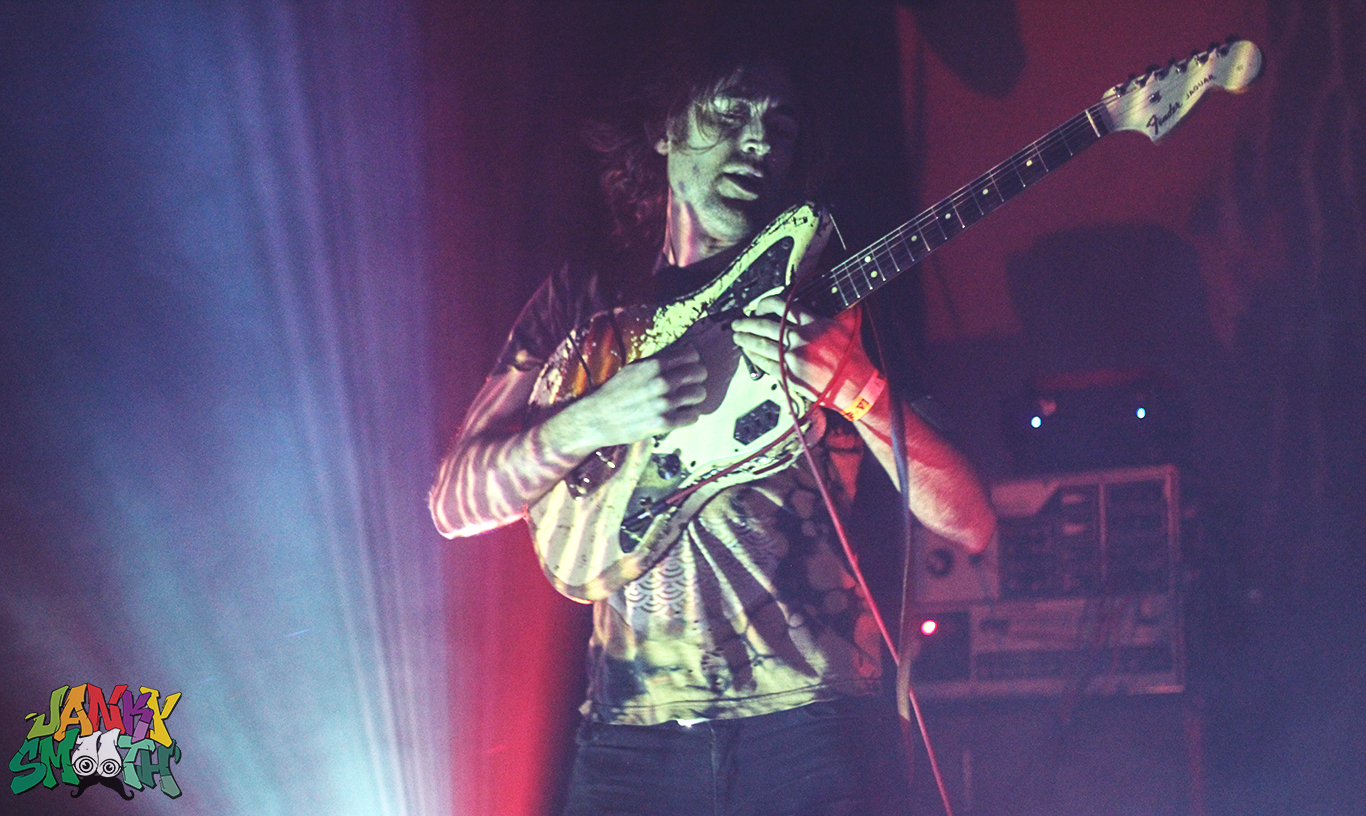 Last night The Echoplex played host to a union of reverberate noise courtesy of A Place To Bury Strangers, Creepoid, and Tennis System.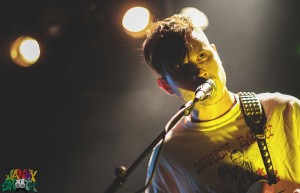 I arrived around 10pm, just in time to catch the Los Angeles transplanted three-piece, Tennis System. Like the other bands billed, Tennis System produced no shortage of noise, setting the stage perfectly with their stony jams for the rest of the acts to follow.
Next up were the Philadelphia bred four-piece, Creepoid. Lead by guitarist Sean Miller and bassist Anna Troxell, Creepoid had a dark, shoegazey sound that translated extremely well live. Much like A Place To Bury Strangers, their songs seemed to deviate from their recorded structure, instead, leading into reverb filled bridges and bass driven breakdowns. Last night was their last stop on the tour supporting APTBS, and they made it known. Before Anna Troxell led into "Tired Eyes", she dedicated the melancholy track to ABTBS letting them know how much she would miss them.
To wake the sleepy Sunday night crowd at 11:30 PM was A Place To Bury Strangers and wake them they did. Never in my life have I experienced a band that produces the amount of noise that A Place to Bury Strangers does and somehow, they do it with only three fucking dudes. Fresh of their 2015 release Transfixation, the Brooklyn based trio kicked of their ear shattering set with guitarist and lead singer, Oliver Ackermann, manifesting a minute-long screeching wall of feedback that lead into a drilling version of We've Come so Far.
As their set progressed, it became apparent just how badass A Place to Bury Strangers truly are. With minimal lighting that silhouetted Ackermann and bassist, Dion Lunadon, they sounded like a machine that barked perilous, bass driven, ear-blistering cuts. Ackermann would intermittently emerge from the back of the smoke filled stage, hunching over his microphone moaning ominously as drummer, Robi Matrienez, proved to be a living fucking metronome with their songs being substantially faster live than on record.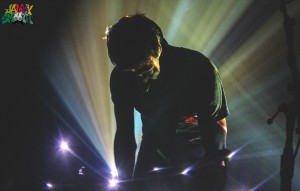 As their lights flickered and hypersonic tracks carried on, I found myself in an A Place to Bury Strangers daze, being hypnotized by their pulsing strains. Their songs seemed to blend in with one another as they went into several interludes between tracks.
Throughout the duration of their set, I noticed cymbals and snare drums being relocated to the middle of the dance floor and due to my APTBS trance I paid it no mind. Before I knew it, a paradigm sonic shift occurred as Ackermann and rest of the band were ushered to the middle of the audience just five feet in front of me. I stood there, jaw dropped, with guitar feedback pulsing as they began to lay into scalding version of You Are The One. They were soon joined by members of the supporting bands, creating a cumulative megaband and subsequently a mountain of sonic noise. The megaband went into a five minute drum solo to close off the set, which was met by overwhelming cheers from the otherwise restrained crowd.
My ears have yet to forgive me for the damage that A Place to Bury Strangers served them last night but I hold no grudges for such a sweet violation.
Words: Justin Thomas
Photos: David Evanko