TOM's Bar: Tom of Finland Foundation Celebrates 29 Years of Commemorating Tom With Orville Peck and Mareux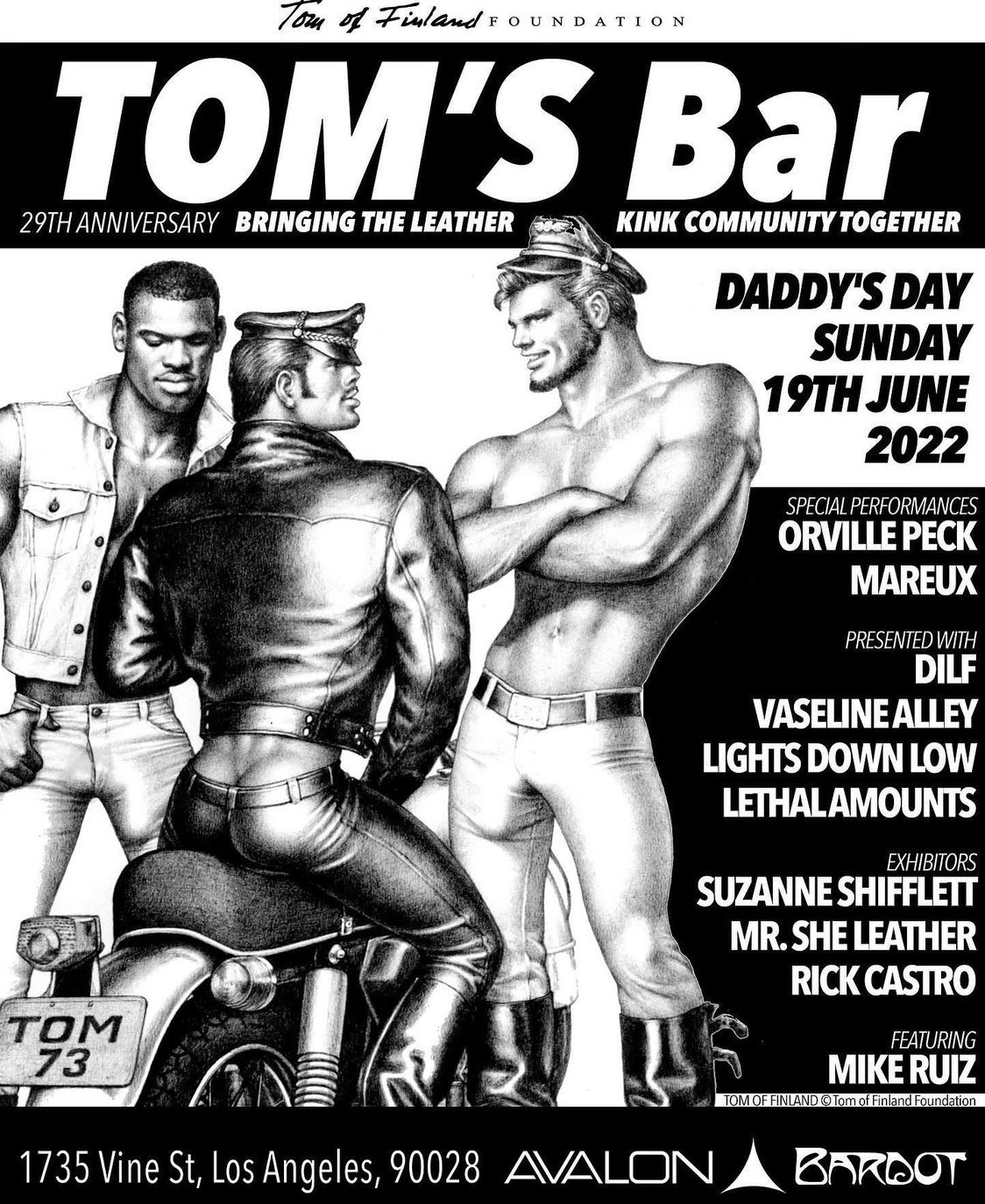 Tom of Finland's legacy lives on stronger and with more cultural relevance than ever. Few artists have a collection so iconic that it touched and altered lives the world over. The Tom of Finland Foundation proudly carries the torch to ensure new generations are constantly learning about Tom of Finland's life and being exposed to his artwork. His art is part of what sculpts our modern understanding of masculinity, so to celebrate him, every leather daddy is coming out to Avalon on Sunday in full force. For the Foundation's 29th anniversary, two of modern music's hottest artists, Orville Peck and Mareux have joined forces to take the Avalon stage and offer a lineup that no concert in Los Angeles can possibly compete with. Expect just as much hard and heavy dancing as sweet and tender swaying in your Daddy's arms for this one. Alongside these musical geniuses from completely different genres will be a slew of performers and scene icons prepared to give this evening every ounce of soul in celebration of Tom. There are few moments of essential participation for members of the LGBTQ community, this one is the most monumental in years. Love and leather will fill the air, while sweat and sex will define the night, all taking place June 19th at Avalon.
To buy tickets, visit the link here.
Tom of Finland's contribution to gay life cannot be understated. He didn't just revolutionize a way to look but a way to be, and very few, if any other artists have done the same.
"Tom asked me not to have a funeral but to have a party – like a scene from his artwork – people coming together and having a hell of a good time. We created a celebration – the first 'TOM's Bar' in 1992 – which has become a Tom of Finland Foundation annual event honoring Tom." – Durk Dehner, president and cofounder, ToFF.