Take This: Two Tickets To See Dick Dale Play Malibu Inn/Casa Escobar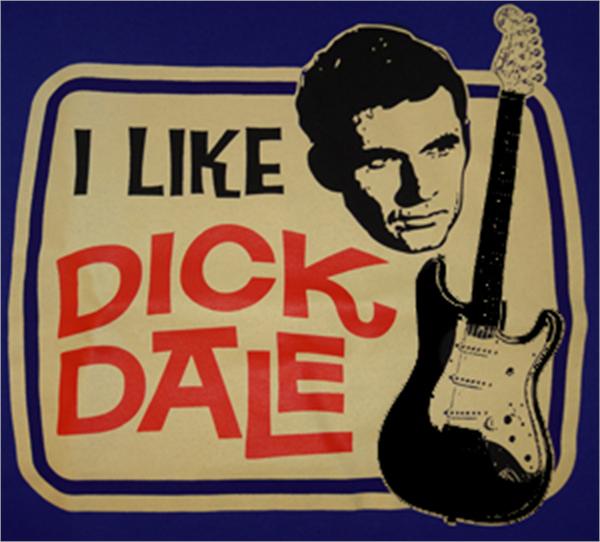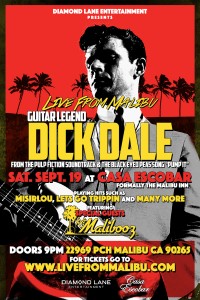 Dick Dale is singlehandedly responsible for the entire genre of surf rock. With the HUGE resurgence of the style that is taking place in garages all over the world, it's important to know it's roots. Through the 50's to the present day, his playing is so unique and loud that Leo Fender worked to develop the first ever 100 watt amplifier named the Fender Dual Showman Amp, made specifically for Dick Dale, "The King of Surf Guitar".
At 78 years old, Dick Dale must keep playing shows or he'll die; literally. In a recent July 29th interview with the Pittsburgh City Paper, Dick Dale revealed that he continues to tour aggressively to "pay for medical patches and pouches" that help him not only live more comfortably after two bouts of rectal cancer, renal failure and severely damaged vertebrae but to get enough of the medical supplies that allow him to sustain his life.
That doesn't stop Dick Dale from shredding that Fender Stratocaster more viciously than anyone on planet earth. Dick Dale is playing the venue formerly known as the Malibu Inn, Casa Escobar on September 19th. Don't miss your chance to see a living legend of surf guitar play right next to one of the most iconic surf spots in California, Surfrider Beach right next to the Malibu Pier in Malibu, California.
Janky Smooth is giving away two tickets to see Dick Dale in Malibu on September 19th at Casa Escobar. Follow the contest rules below to enter or you can simply
Purchase Tickets Here
Contest Rules:
Follow Janky Smooth on Facebook, Twitter and Instagram
Share our Dick Dale ticket giveaway post on FB, IG OR Twitter
Leave a comment on this website post stating why you'd like to see Dick Dale and what your favorite Dick Dale song is.
Winner will be announced on Thursday, Sept. 17th at 10 am pacific time. Good Luck!