Thurston Moore: Genre Be Damned When You're An Icon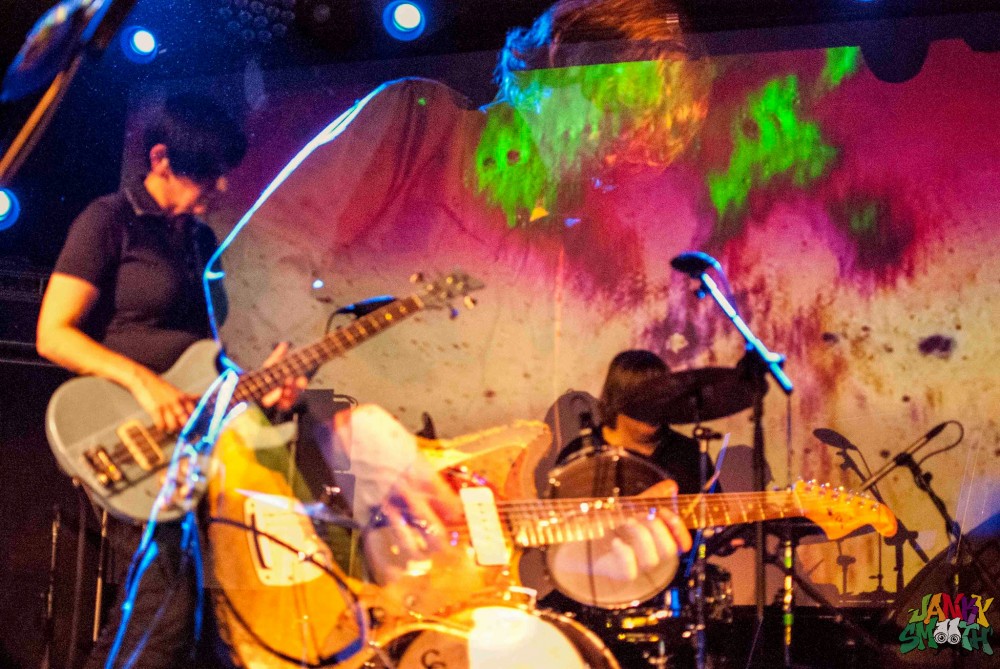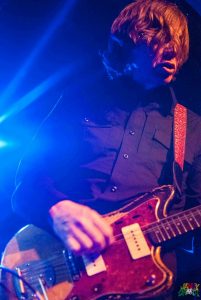 Before I go into what happened when Thurston Moore graced the Teragram Ballroom's stage on Saturday May 12th, I need to paint the picture of what happened immediately after. Smoking a cigarette and leaning against a neighboring liquor mart, I saw an old college friend of mine, a bit of a hipster he never really understood my taste in music. Surprised I was seeing Thurston Moore, he said he thought I was more into punk and metal. Which is true and although Sonic Youth might not exist without punk, I answered my friend that I would take any opportunity to see an icon perform and Thurston Moore is certainly an icon- genre be damned.
The night began with Marisa Anderson, a Portland based guitarist that is more or less an instrumental troubadour. She played astral, flowery sounding guitar to such politically and musically conscious songs as "Bread and Roses", explaining that in times as trying as these we must remember our victories. Bread and Roses is a song about the victory of a women's textile factory strike and I couldn't help but wonder where are all the Marisa Andersons are in music? Anderson plays from the heart, and gives wise insight as to how her music relates to the grander scheme of things. She might have been the perfect opening act.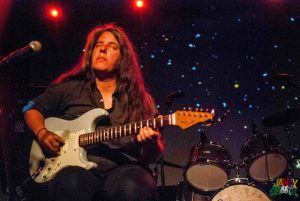 I had been listening to the Thurston Moore Band's latest album Rock Consciousness for a few days
leading up to the show and from the listens that I gave the album, I understood it as a cosmically charged return to what Moore does best in making noisy alternative face-melting rock that somehow simultaneously soothes the soul. But it also has more than just a hint of classic rock influence, I'm talking about Hendrix and Santana- like guitars. You hear Spanish, Middle Eastern, desert, and space rock within.
The album's title seems like it's a reference to "Christ Consciousness" which means some kind of illuminated and enlightened state that defeats death. In that case, I understand the concept of "Rock Consciousness" as being enlightened by rock until you become one with rock. The essence of Thurston Moore, his very soul, is made of the same energy that he charges out of his instrument when his band jams out.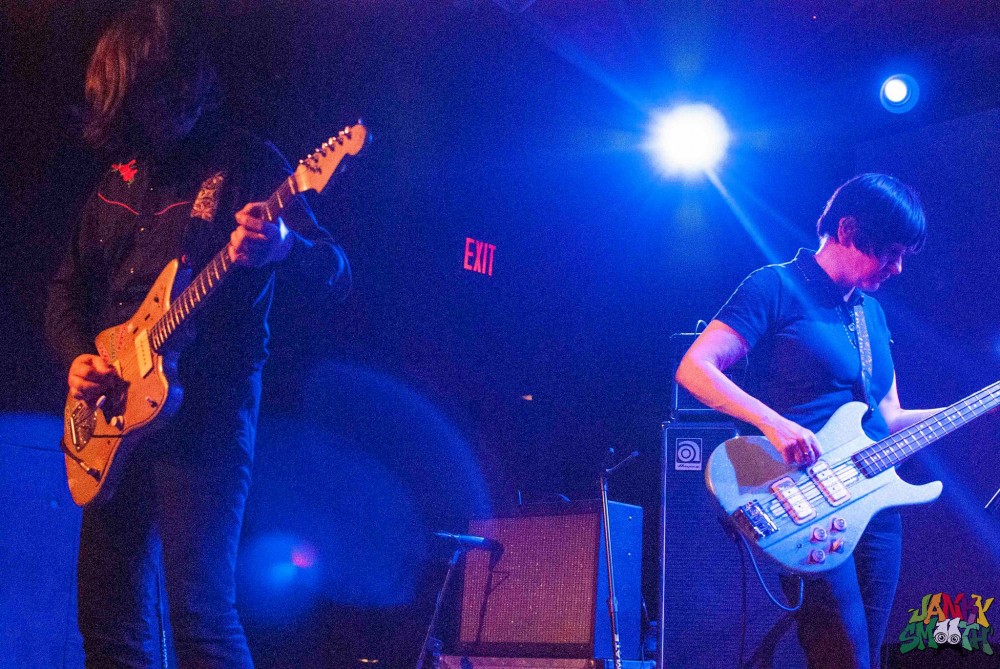 This incarnation of the Thurston Moore Band is made up of former Sonic Youth drummer Steve Shelley, My Bloody Valentine bassist Debbie Googe, and virtuoso English guitarist James Sedwards. Shelley thundered and drizzled on the drums powerfully and subtly and as you'd expect with his pedigree. Deb brought that noisy, wall of delicious sound her past band had into this new gig, then Sedwards, who was the MVP of the evening, absolutely leveled the room. He made that Strat his bitch, playing it in ways no one ever knew existed. It was like seeing the more conservative parent of Destruction Unit.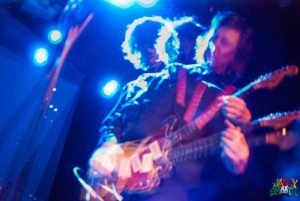 Thurston Moore took the stage in front of a projected psychedelic space-scapes, the perfect backdrop to the music he would treat us to. Once the band was all on stage together, they opened up with "Cease Fire", a song Thurston released on March 1st about non-violence and love. Love would be a major theme during this performance and Thurston's version of love as he explained, encapsulated silliness and fun and poetry and music and together, all of these things Moore said will prevail.
In that moment, one could see Thurston's aura, sweating out a shining glow of cosmic Kundalini rays. If the Buddha meditated his way into enlightenment, Thurston shredded his way into that elusive Rock Consciousness, spoken of only in ancient rock proverbs.
I always understood Sonic Youth as the heir to the Velvet Underground's crown of thorns. They were noisy, irreverent and had a huge impact, but even when delivering the most chaotic, loud, aggressive, heavy sounds; sounds that make some metal and hardcore bands pale in comparison; Sonic Youth still stood on stage, totally chill, with a soft demeanor about them. That's the mark of a true alternative band, a still lotus in a sea of chaos. Once a song is finished, it's the same kind of silence you'd hear after a good folk singer played an acoustic song. It's a dangerous intimacy. Civilized savagery.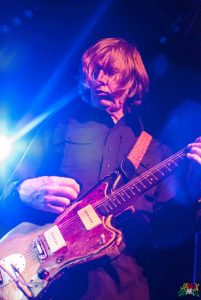 The band played two encores, the first of which was "Speak to the Wild", having fun with their audience by making extremely brief breaks in between.
By the end of the show, I understood Thurston Moore as a rock star without hyperbole. He doesn't flaunt or pretend. He's just himself and he's not trying too hard like most aging rockers or even, at all and so he comes off as the ultimate, indisputable consensus of cool.
Words: Rob Shepyer
Photos: Grace Suzette Dunn