Idol Worship: The Weeknd at Sofi Stadium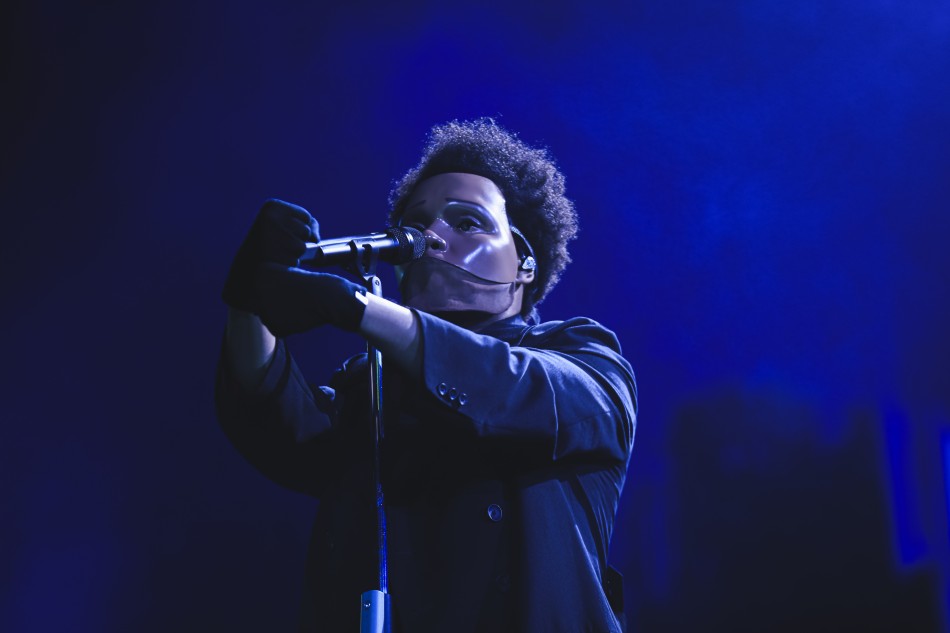 The fires of California must have burned so strongly because inside the sprawling chamber of entertainment Sofi Stadium the sanguine moon growled, the hunter is coming to cull Los Angeles in the deep of the night, the after hour when The Weeknd rises from his artificial enclave in the ruined city dripping in light and red. For Abel to transform into The Weeknd I watched him as he had to tear his face off, a sacrifice to the red clothed maidens dotting the city stage, they stand like sentinels guarding and channeling the spirit being summoned seven floors down to the field passing through every seat and everybody. The way sound travels feels like a breathe is going through you, I felt caught off guard, I was captivated, my eyes madly fixated on on the performance.
Before any of that THE IDOL trailer played and that is where I really felt the congregation vibes it was giving Honk For Jesus.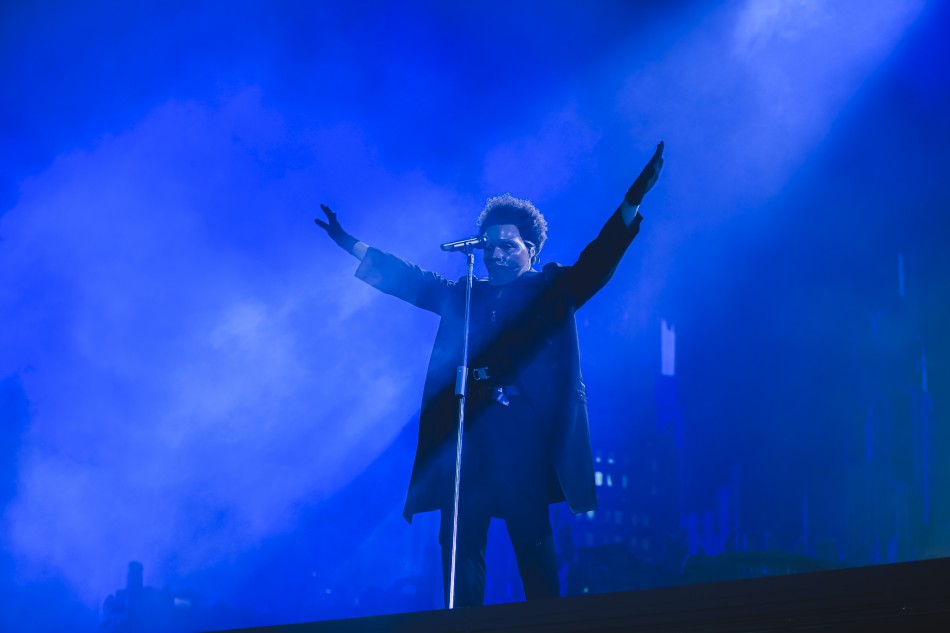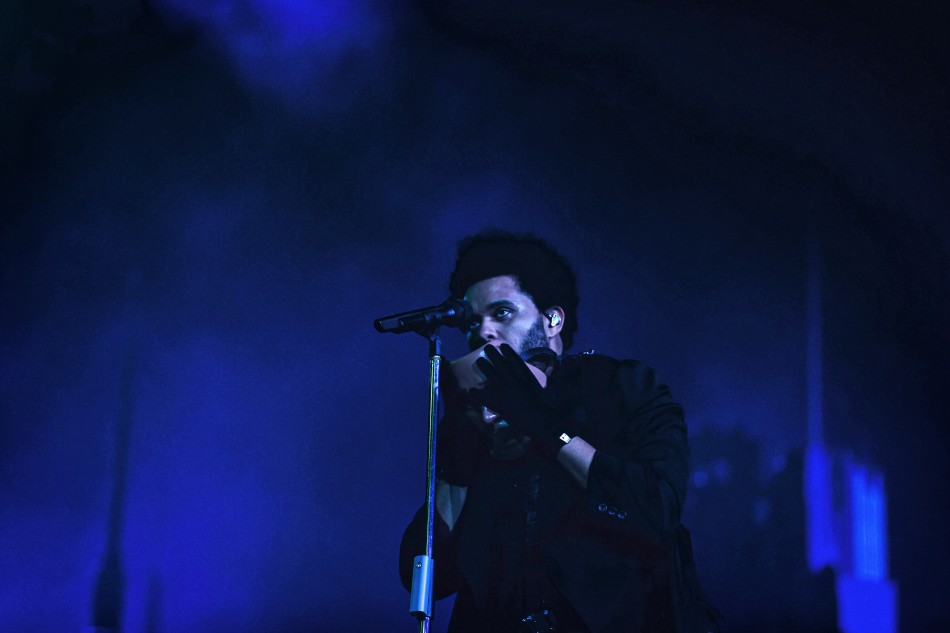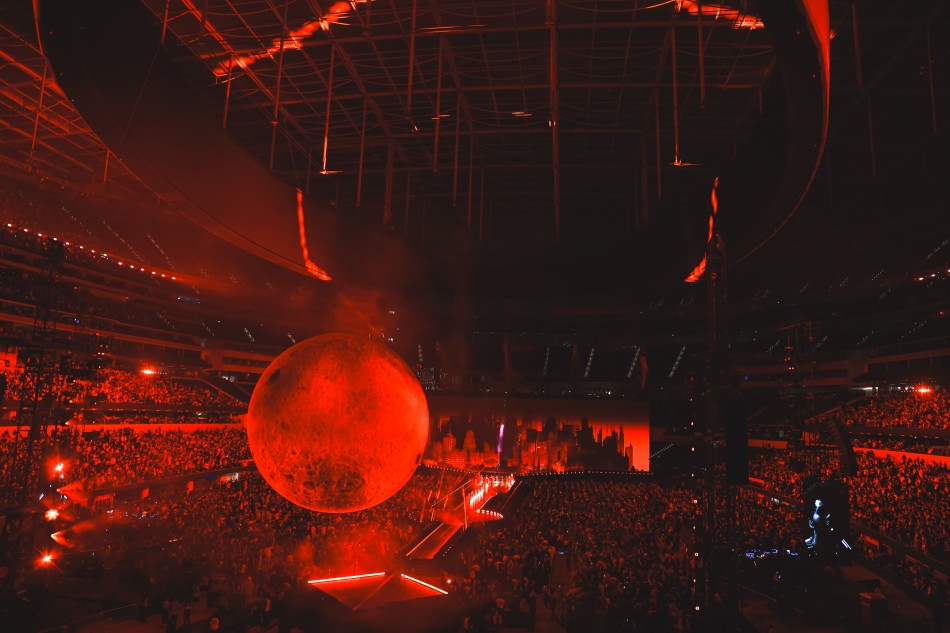 The tide under control of the blood moon…
The effigy of ruin under the gaze of the moon dressed as Mars. I wish I could ask him what it all means. What is he doing beneath the artistry is there anything arcane at its center or am I seeing signs in the wind. The night before almost the exact same thing happened in the very same place. I can not help but wonder was it too much to handle. What would have happened if the ritual was completed.
At the end of the night he was a gentleman and explained what happened. His voice cracked with sorrow; he gave us all he had to give, he was sorry for not being able to give more, The whisper of a disappointed sigh gave out to cheers and acceptance as he made seventy thousand promises to return.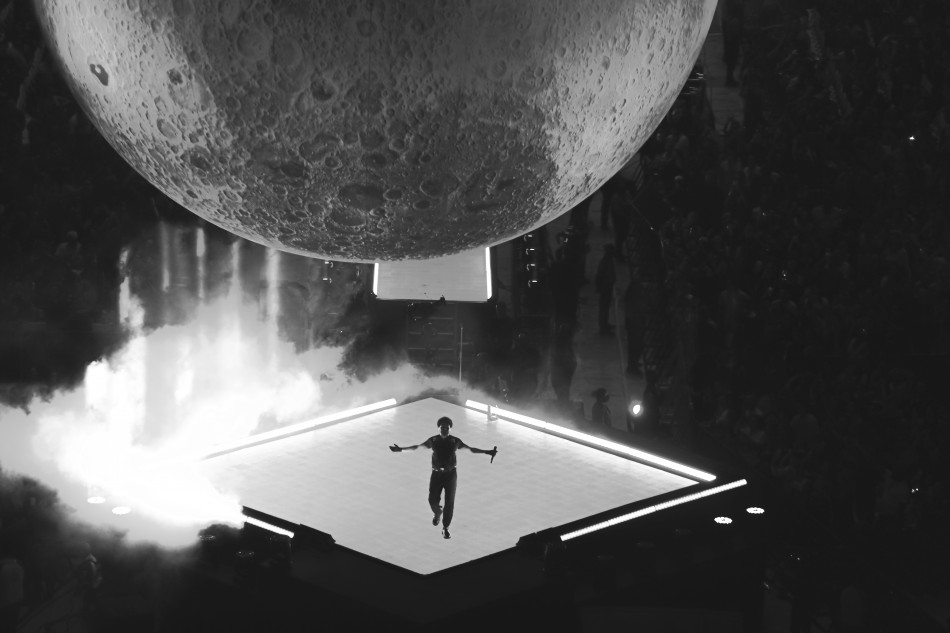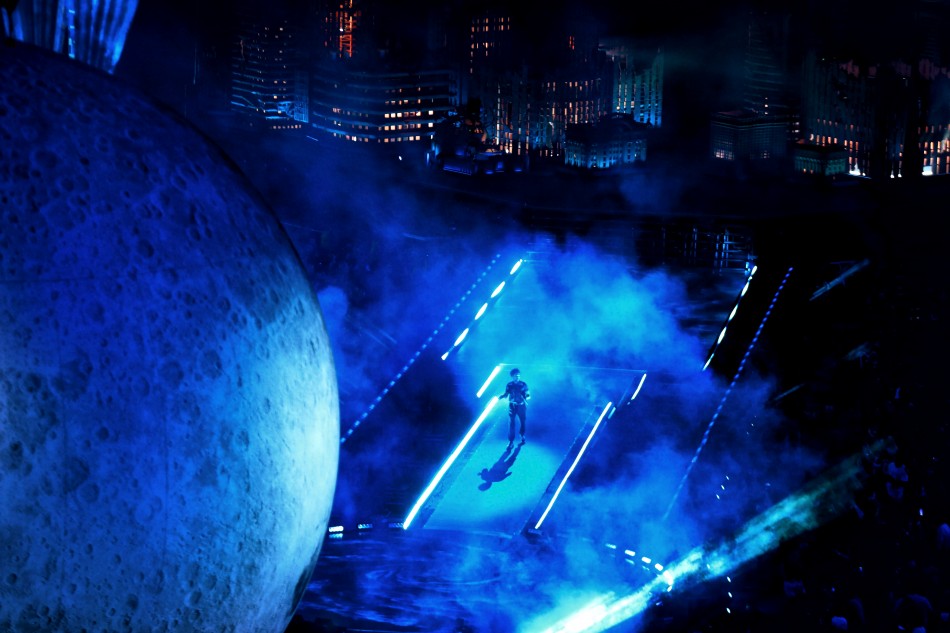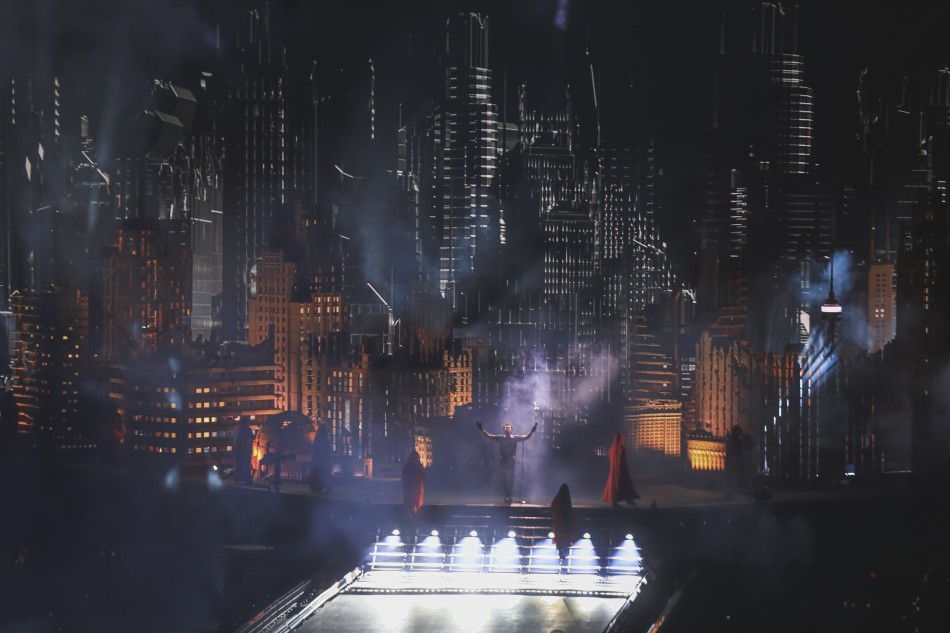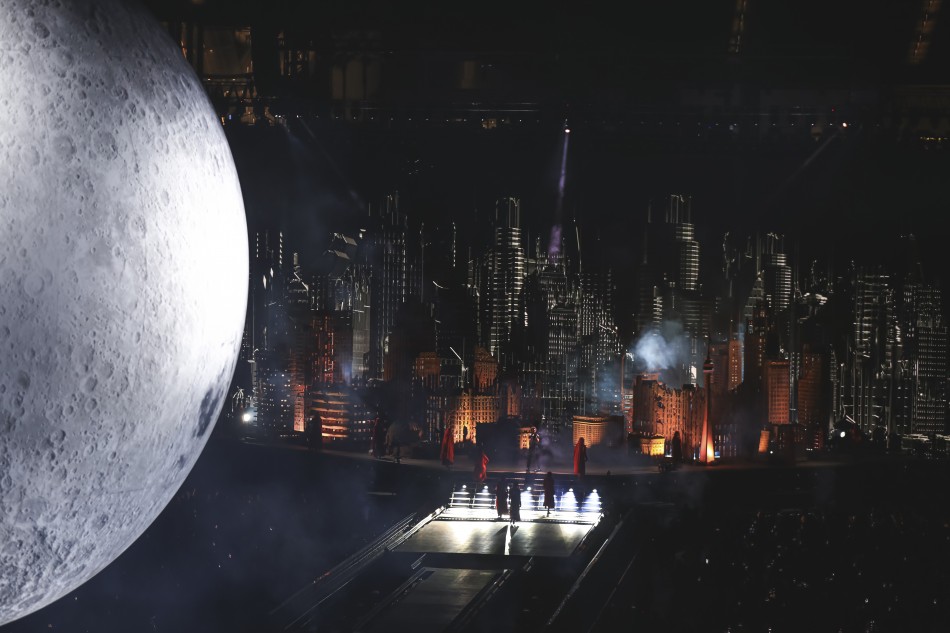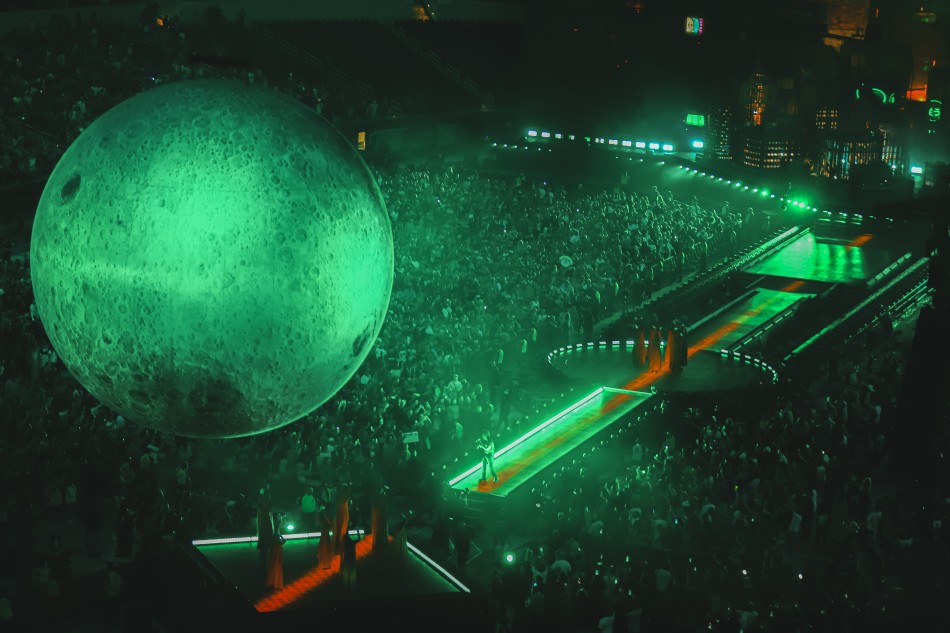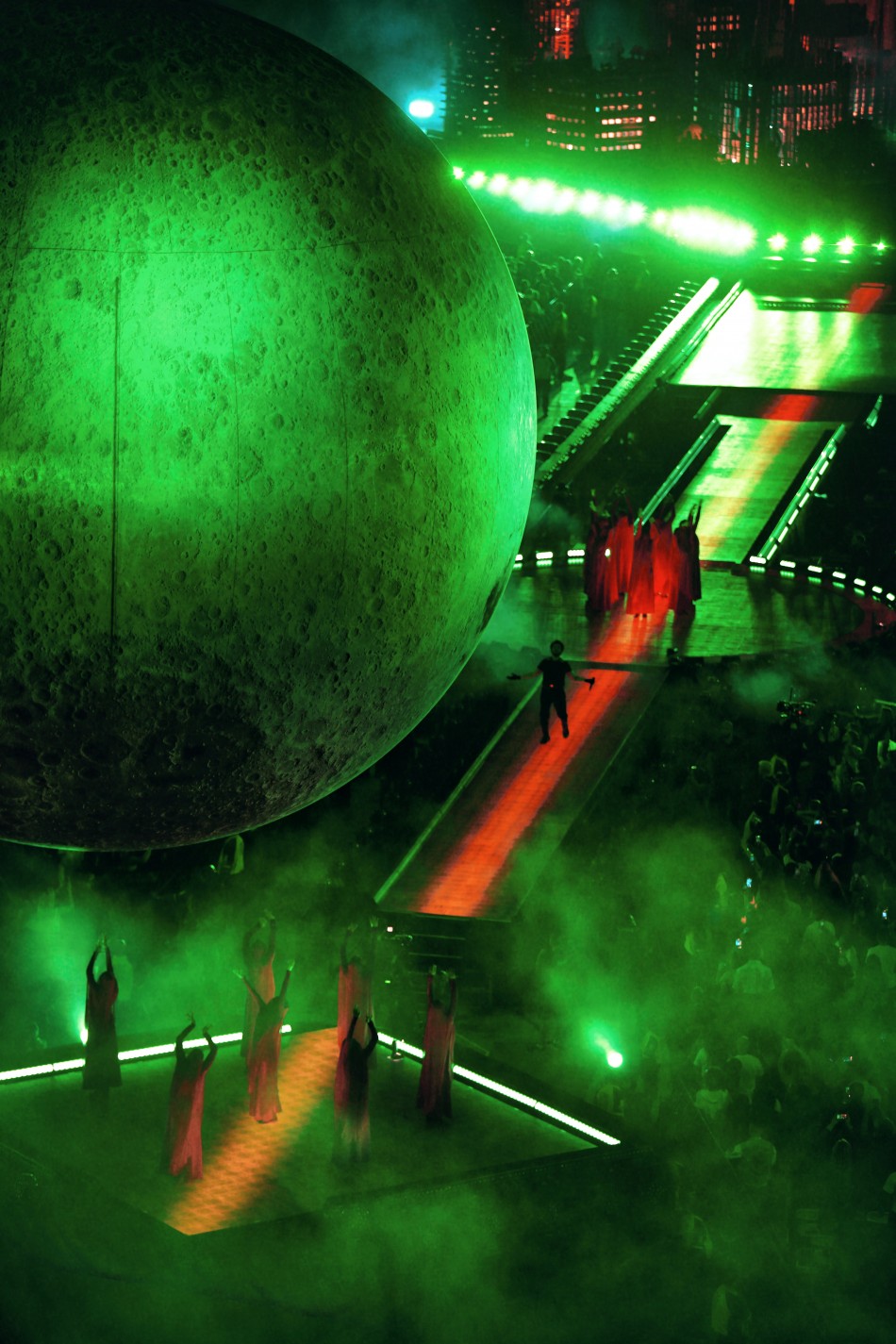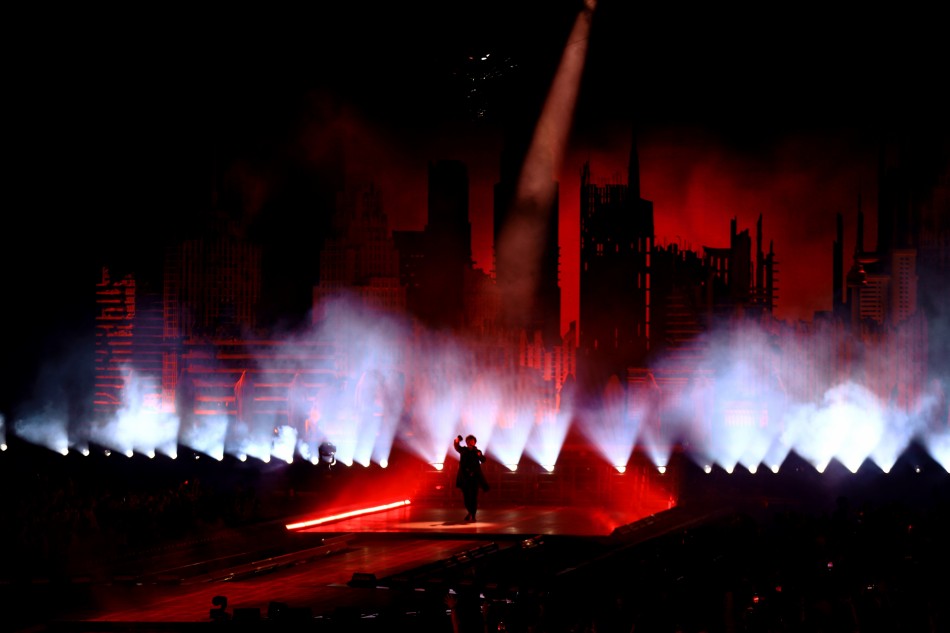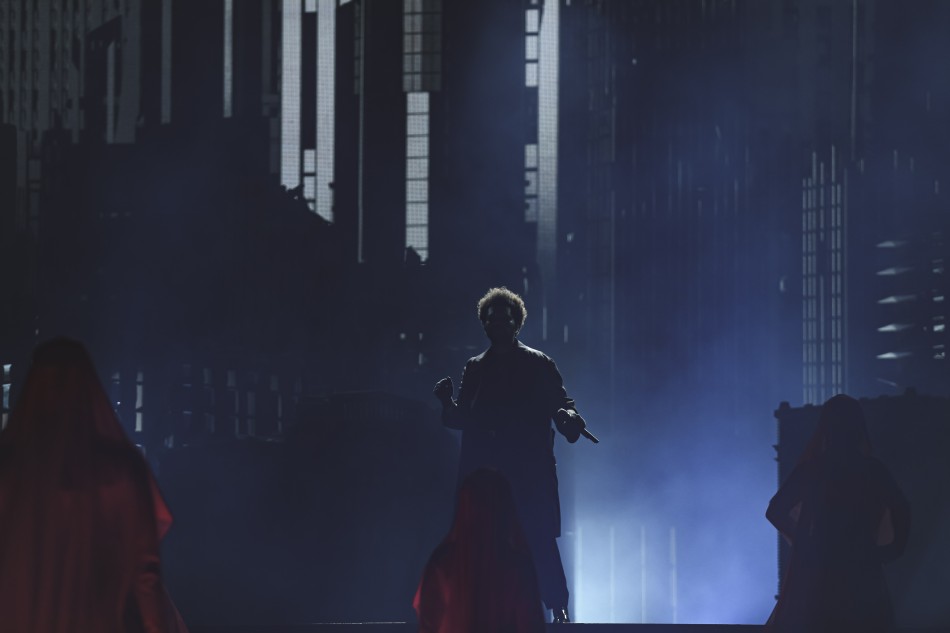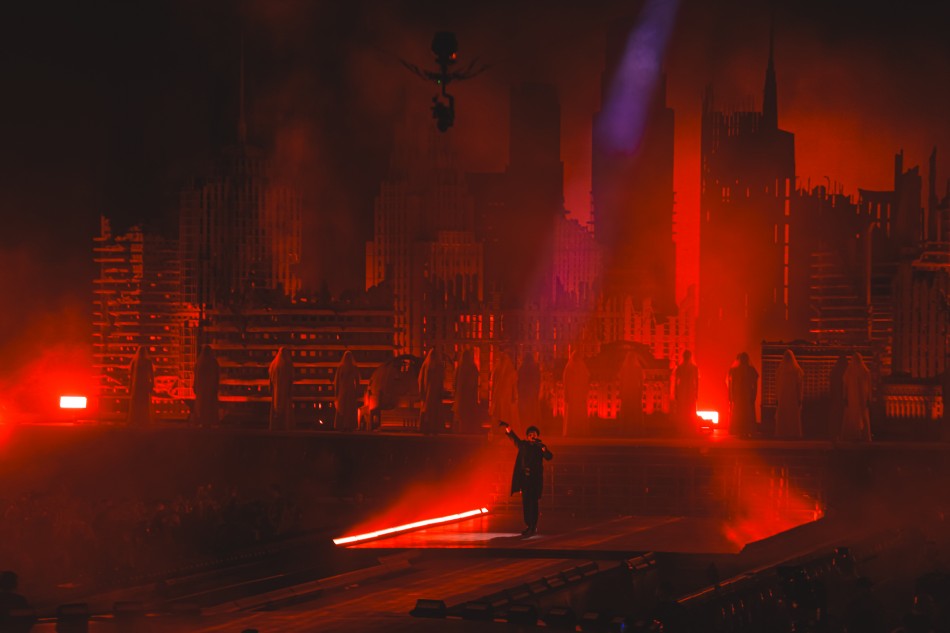 Words by: Jonathan Reyes
Photos by: Hyghly Alleyne