The Faint Get Freaky w/ Janky Smooth Sessions Interview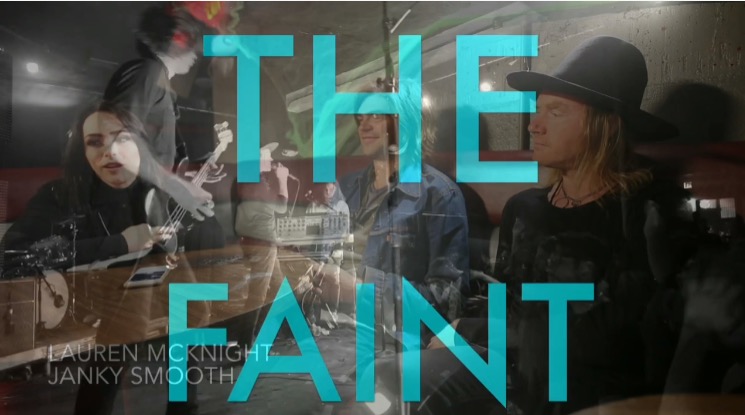 In our latest installment of Janky Smooth Sessions, Lauren McKnight successfully stalked The Faint from Orange County to Salt Lake City after their chance encounter outside a porta-potty at Beach Goth V.
With this interview taking place just days before Halloween, Lauren had a plan to carve pumpkins with Dapose and Todd Fink of The Faint. It became evident that bringing knives to an interview probably wouldn't get the band as relaxed as one would want to get them to spill their guts- so to speak…

The interview DID get spooky when the boys from The Faint confirmed that their old studio had an overflow of dead bodies stacked in it at one point and when Lauren lost consciousness and started making sandwiches in a comatose state after a strobe light sent her into an uncontrolled seizure. We swear.
The fact that this was supposed to be a Halloween special and we're releasing it mid-December shouldn't surprise you. Janky is the first word of this publications name- the last word in accessible culture.
Words: Danny B
Videographer: Steven Stone
Video Editor: Pedro Torres