The Bay to L.A.: Cahill Wessel Opening Launches Carlos Queso Gallery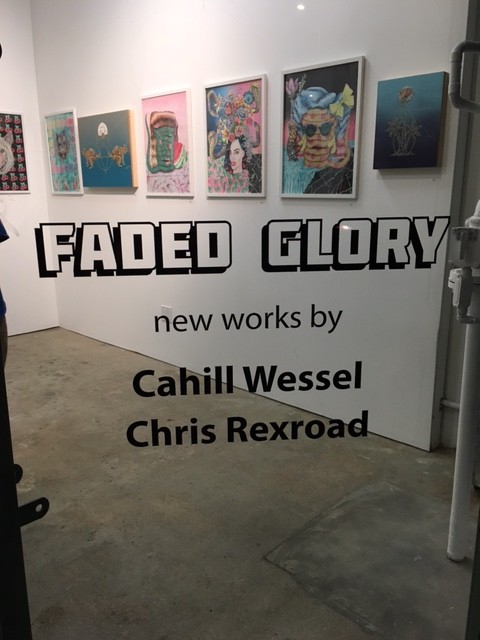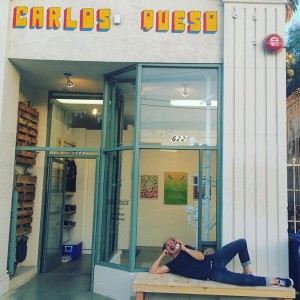 The first time I saw Cahill Wessel IRL he was already zipping past me, skating down Alvarado, through the neglected tent city 101 underpass, probably picking up more beer for the show.
The Faded Glory exhibit was an inaugural night for the Carlos Queso Gallery, starting things off right with psychedelic renderings.  The new art space is a true studio, like the shoeboxes we're accustomed to living in, no more than maybe a few hundred square feet, making for intimate mingling that's often lost to the cold spaces of larger galleries. There were sincere welcomes and good conversation as janky hipsters and shaggy gutterheads grabbed wine and beer from the cooler.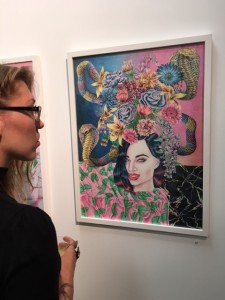 Sharing the bill was artist Chris Rexroad, who not only holds a stake in the new gallery, but whose frisky collisions of 40 oz. Olde English, gold chains, and nature weaved in nicely with Wessel's kitschy cartoon visions of tropical horror.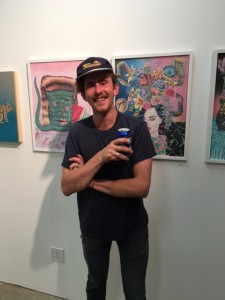 Cahill Wessel showed back up carrying his skateboard in a loose, ratty t-shirt, skinny jeans, and a worn 'Hawaii' tourist trucker hat. Sipping beer and chain-smoking, he was all smiles, friendly and approachable, stoked on meeting new people. He and friends were crashing Airbnb-style. They raged at Los Globos the night before, and had been day drinking to combat the hangover. "I'm just in town for the show…and to see if I maybe want to live here. I'm so over the Bay. We're basically programmed to hate you guys, but I'm doing my best to reserve my judgment. I think it's hella cool here."
Being a native from Vallejo, California, a moderately small city on the northeastern shore of San Pablo Bay, he's spent most of his years skating around Fog Town (now with a bum knee). By day, he works at a gay bondage shop. "I've seen so many dicks, dude. It doesn't even faze me anymore." By night, he illustrates bright, grody surrealism—mesmerizing depictions of our world's flipside, illuminating the wonder and chaos that often go overlooked in our mundane day to day.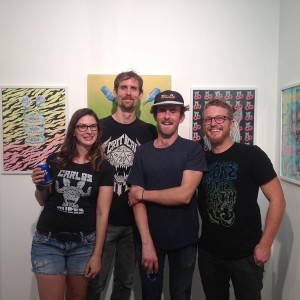 At first glance, Wessel's work evokes something juvenile, like out of a Lisa Frank meets Loiter Squad acid trip. But upon further inspection you realize it's all done in colored pencils, revealing a sophistication and unspoken patience that dips well beneath any trendy neon platitudes.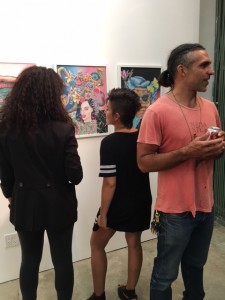 If luck's on our side, we'll be seeing a lot more of Wessel's work around town.
Open by appointment and showing this exhibit between October 5th – 24th
Contact the gallery directly at carlo[email protected] if you're interested in purchasing work.
Words and Photos: Brent Smith