New Album Review: Tame Impala- Currents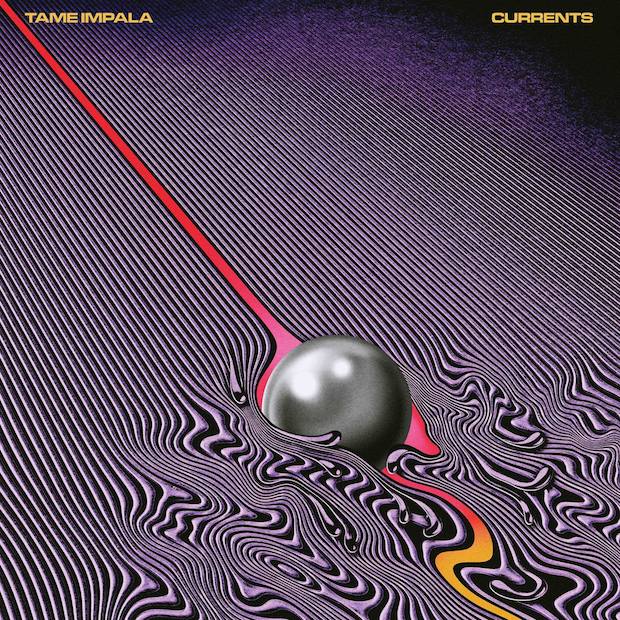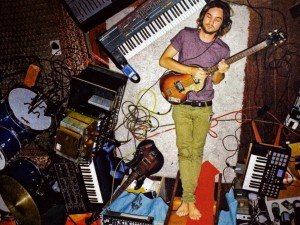 Hardcore Tame Impala fans, (like myself) could find it pretty easy to slam the new album Currents, released this month by Interscope Records on July 17th. There is little in this album that is reminiscent of anything fans fell in love with about Tame Impala in the first place, save for the sweet vocals of Kevin Parker. The fuzzed out guitars are difficult to place in most tracks and that, along with a more sequenced and produced drum track, remove the rock element from the album's vibe, almost entirely. One of the most exciting things about Tame Impala's music was the hard edged rock arrangements in tandem with Kevin Parker's gentle, soothing, almost Barry Gibb-esque falsetto vocals. Currents is successful in almost entirely removing the bands hard edge.
Currents takes a risky path. The magnitude of this path has not been seen since the likes of Radiohead releasing Kid A in 2000. But even Kid A had a segway named OK Computer, which hinted at a significant shift in their creative direction prior to dropping the hammer. This change of focus was not without it's own warning, though. On March 11th of this year, the band released a song titled, "Let it Happen" as a free download and both the title and feel of the song communicated to fans that this upcoming album would be different and not to fight it. It foreshadowed an album full of songs ready to be remixed by today's top EDM producers. It foreshadowed a fan base with tears streaming down it's face. It also happens to be my favorite track on the new album with it's 7 minute and 48 second run time, "Let it Happen" epically sends a message to Tame Impala fans that everything has changed, along with track 4 on Currents titled, "Yes I'm Changing".   Throughout rock history, beloved artists have taken these type of risks- Led Zepellin's In Through the Out Door, Pink Floyd's Animals, Beach Boys Pet Sounds and Queen's Hot Space, just to name a few. I don't think Currents fits in that class.
I never like to write a review after listening to something once but here we are, 10 days after the album's release and I haven't been able to make it through the entire track list without getting distracted. My first pass at it ended after the song most resembling past Tame Impala music, track 5, "Eventually". At the end of that song I switched to Kid A and listened to the entire album and realized very quickly that "Currents" was no Kid A. The next day, I took another pass at it and this time, I stopped after track 10, "Cause I'm a Man" and switched to "Nothing That Has Happened So Far Has Been Anything We Could Control" off of Lonerism– a song which, at the time, seemed like a stretch but one that I instantly fell in love with.
Now here I am, day 11 with the new album and I've finally made it through the entire track list, as well as revisiting tracks that stood out like "Love Paranoia" which reminds me of a Beach Boys song. All in all, Currents is reminiscent of an 80's pop album. I wasn't quite ready to have Tame Impala make this type of switch. 2 albums of psychedelic rock, Tame Impala style, weren't enough. In no way does Currents hit the kind of nerve that Kid A did in it's metamorphosis of sound and if this was Tame Impala's first album, I wouldn't even give it a second look- now I'm sad.
By Danny Baraz