Surfbort Shake-Up Dave's Shit Show At Resident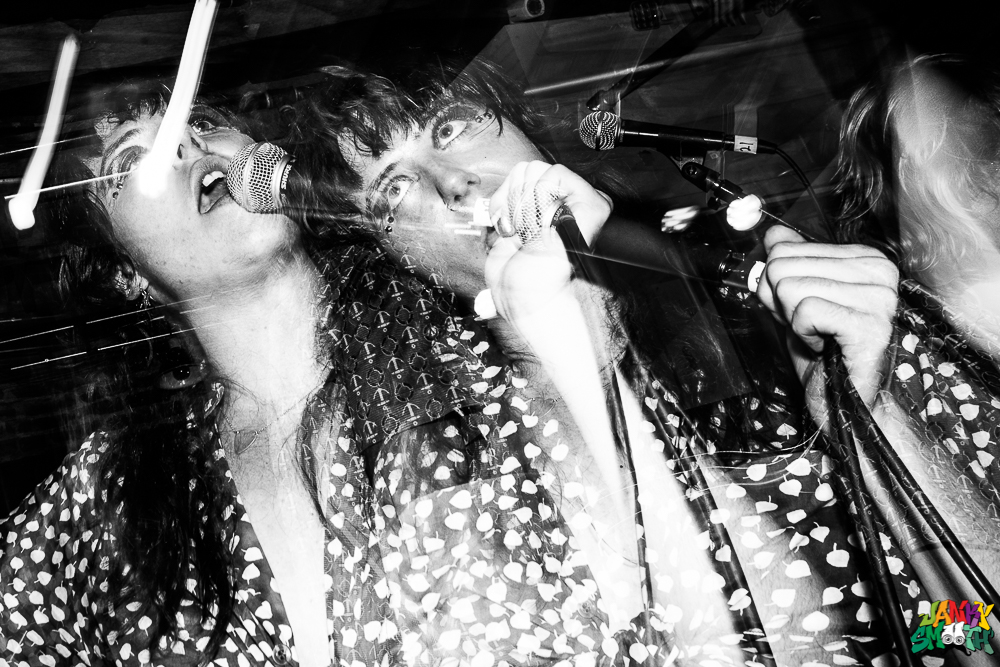 Hot off the heels of a successful gallery opening and Zine release, iconic black and white rock photographer, Shit Show Dave, put on a Beach Goth after party at Resident that will not be soon forgotten. Shit… the show featured performances by Vaguess, Die Group, and Surfbort and the Resident was completely packed with rockers, groupies and all sorts of crazy fuckers, drinking, laughing and moshing hard.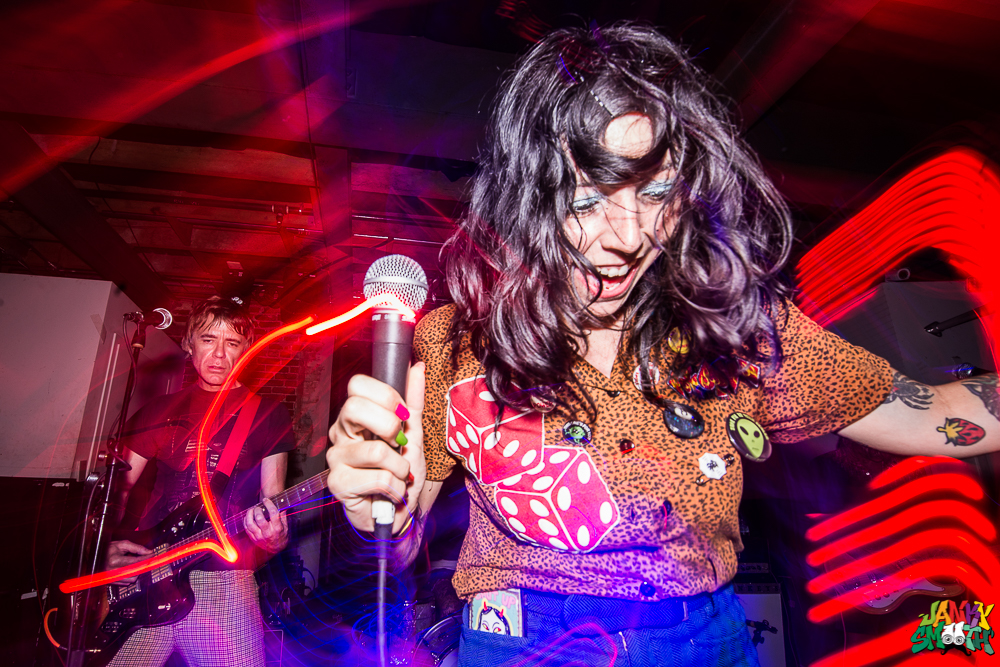 Costa Mesa's Vaguess opened up the show with a sound that was undisputed garage punk and gets any human's gears turning and heads banging. They provide an especially electric party feel that goes well with drinks, cigarettes, and whatever lubricant you need to get the job done. What job would that be you ask? Straight partying hard and punking out… ever heard of it!?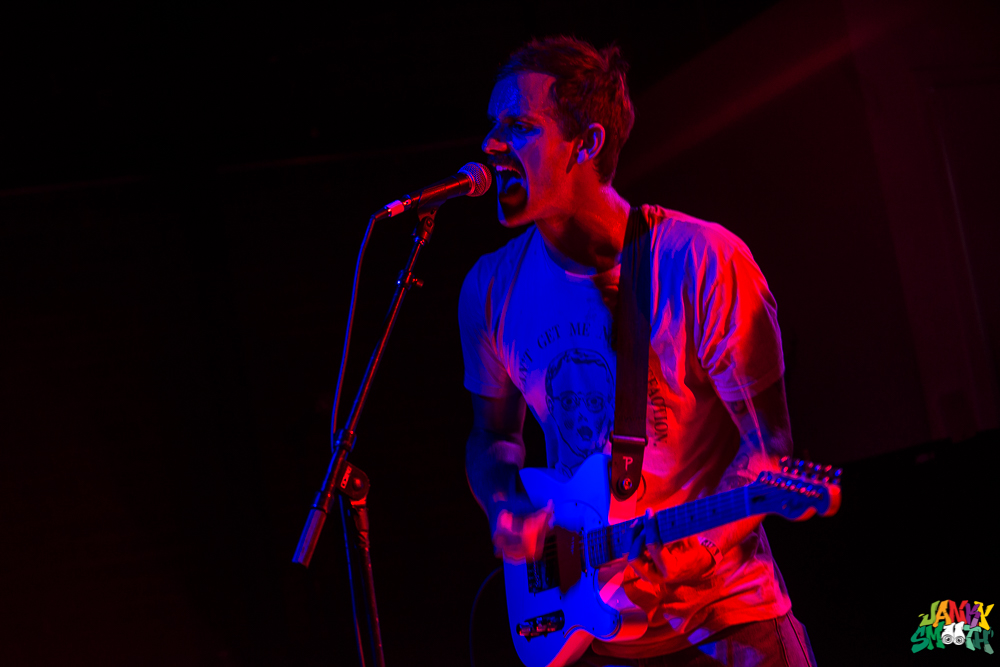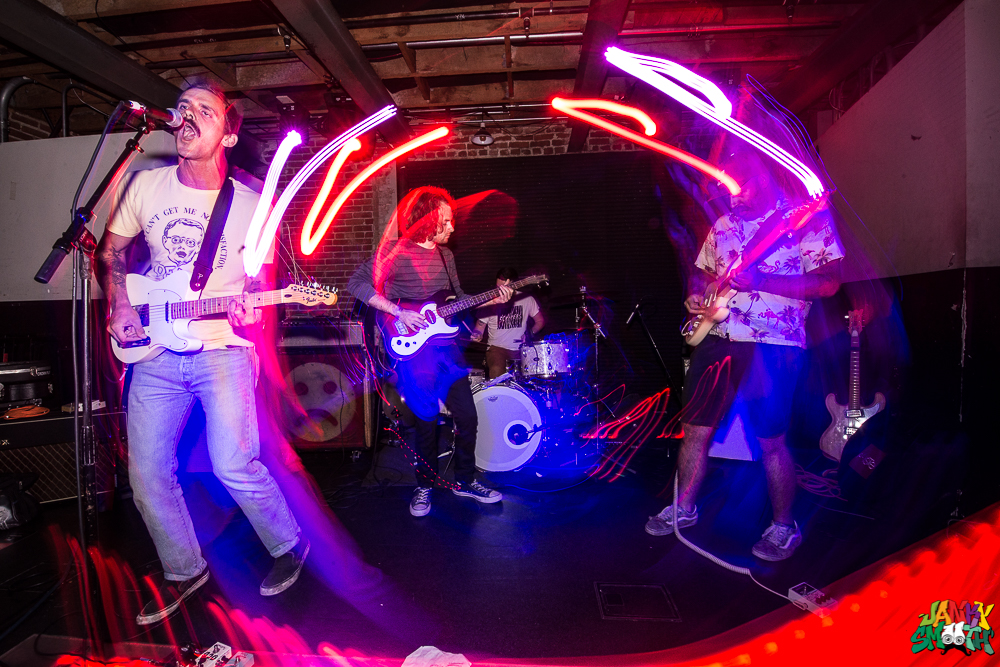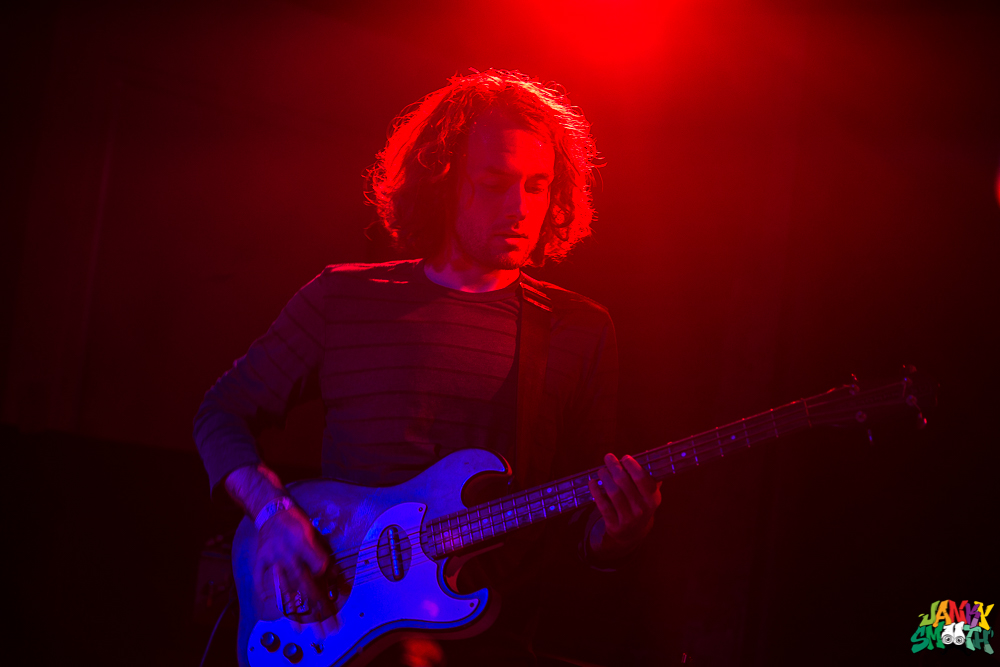 Die Group were next, a band off Sex Tape records, they're an OC and LA underground favorite. I had only heard good things about the band but none of their music until this point and having met the members, it was a pleasure to see them do what they do best. I was impressed and moved by their haunting and rhythmic garage rock. Their guitars are sonic and noisy, their bass is groovy and heavy, and the drums and vocals play into this rhythm that takes you down a dark journey through the haunted halls you never knew existed in your own head.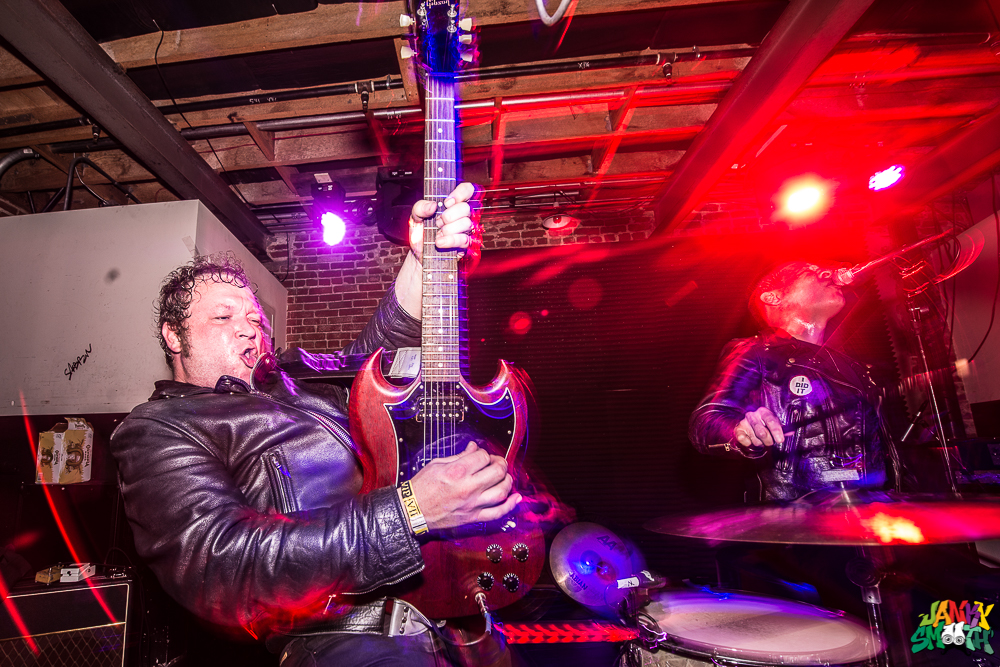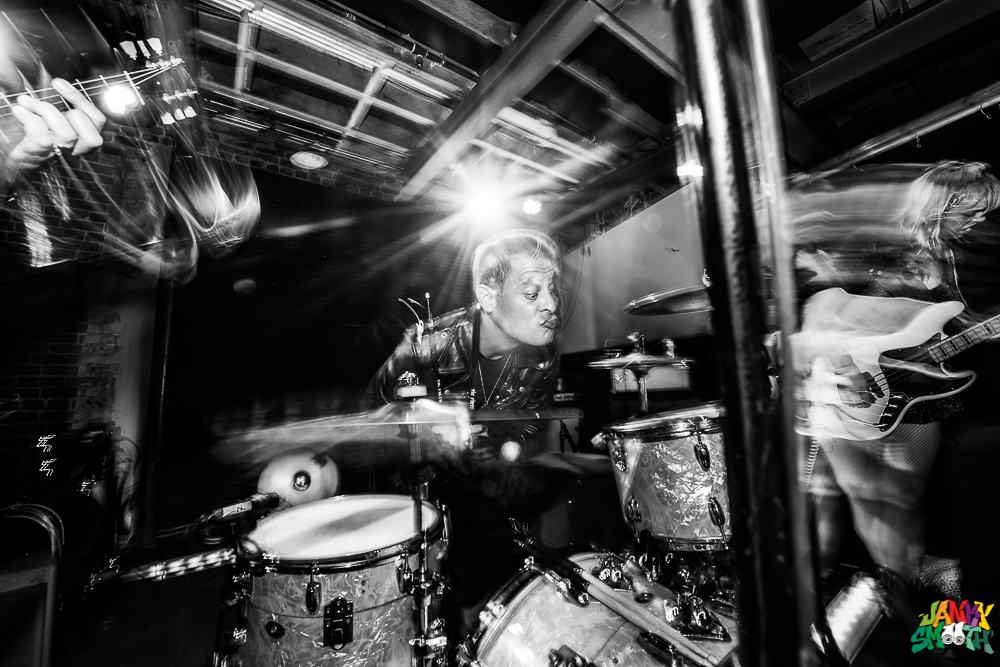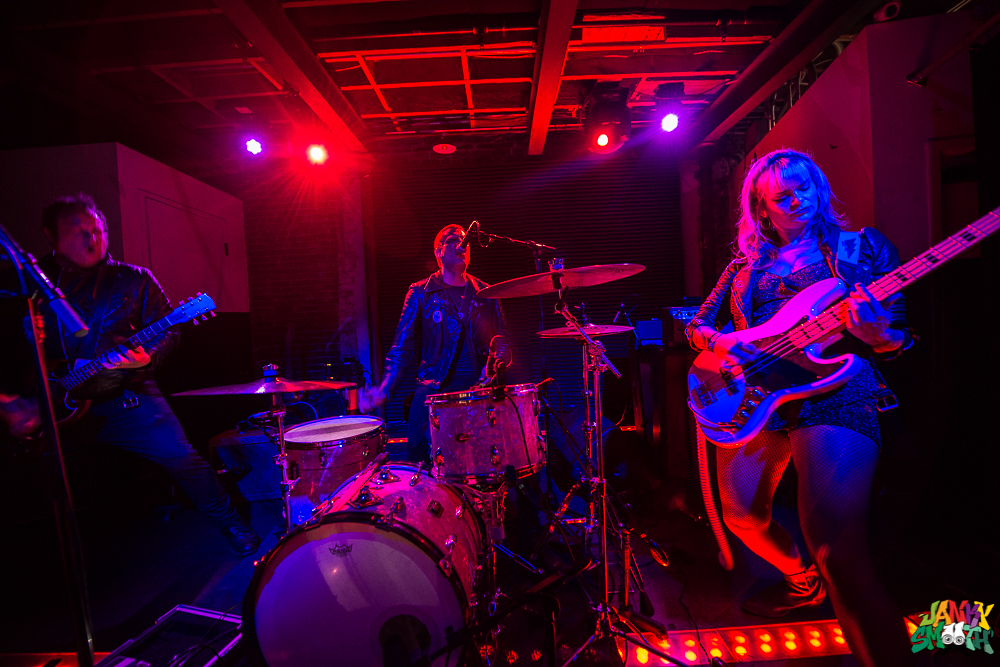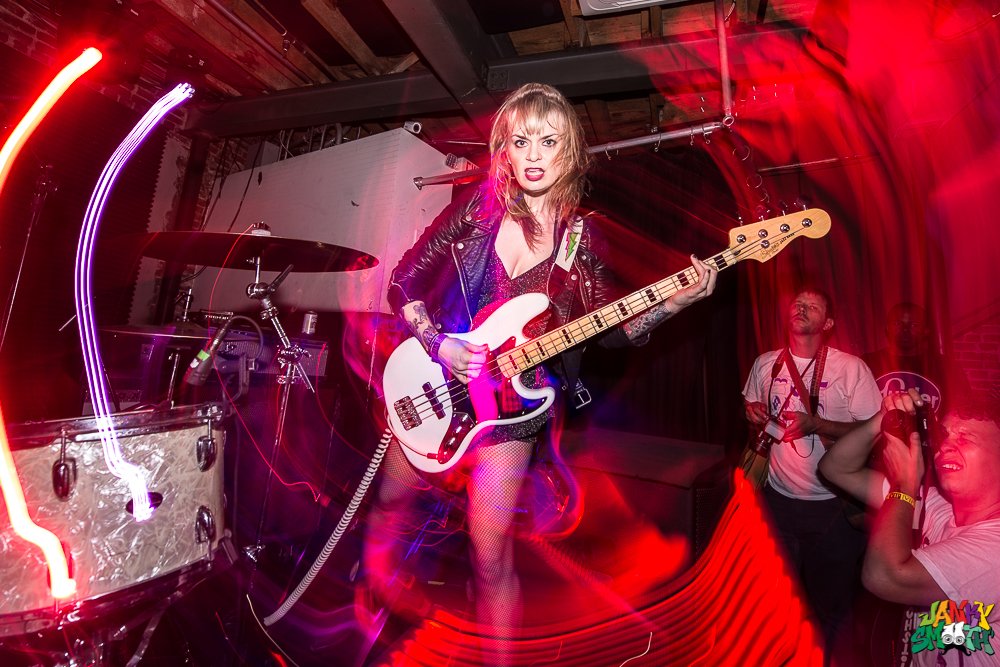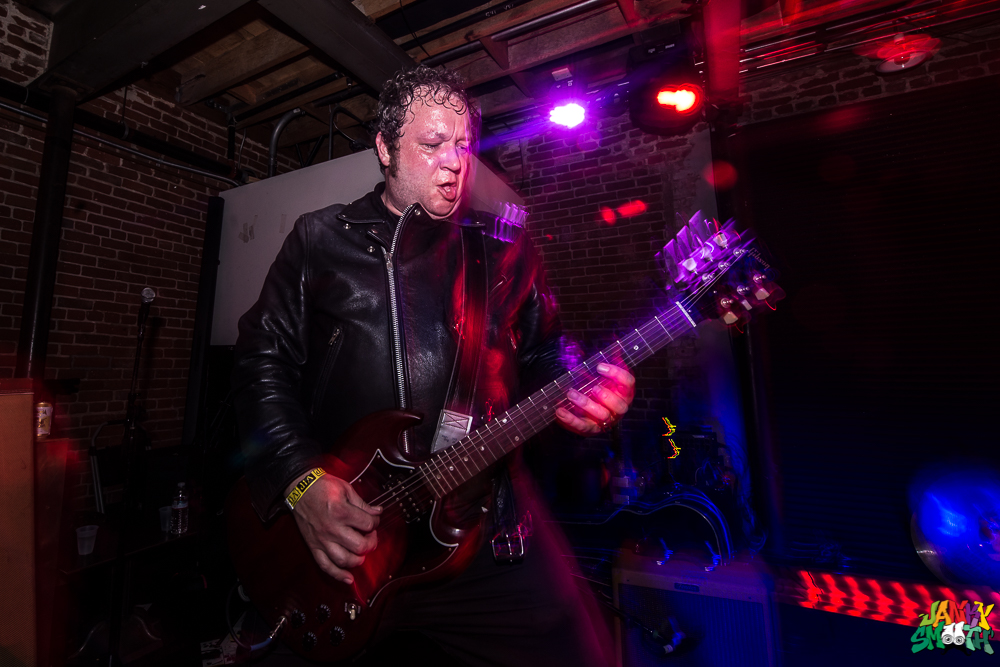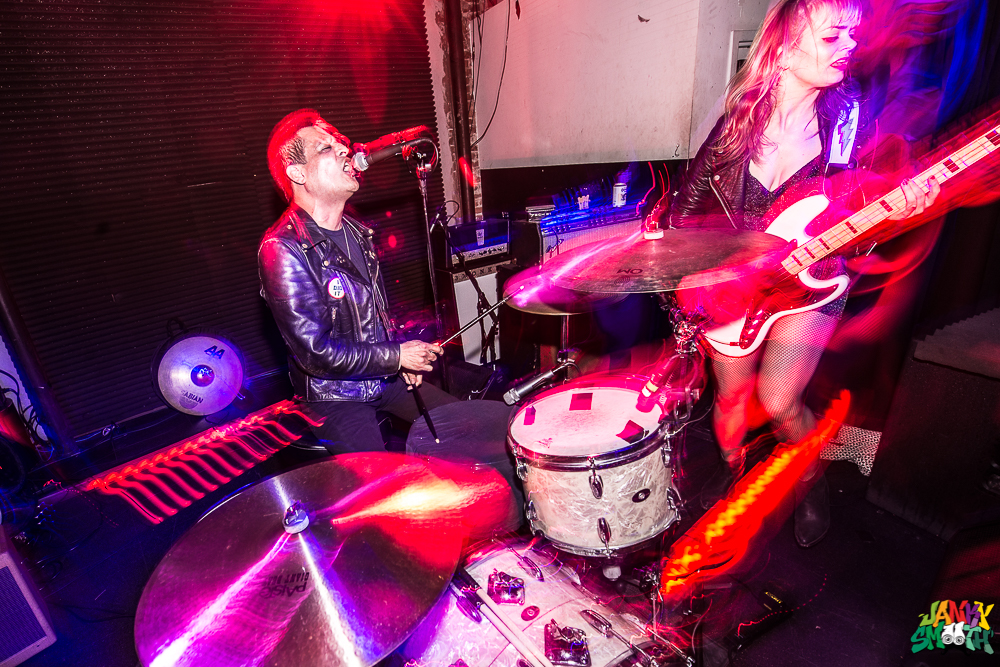 I'm ecstatic that I get another chance to write about Surfbort. Since the last time I saw them at Air+Style, they've quickly become a must-see punk band and it's partly due to Dani Miller's unique charisma, which I fully accept the challenge of describing. It's hard, trying to guess what forces are at work and play inside an artist's spirit as they perform, the best I can do is look at their body and face, and really take in and think about the nuances of these things and then go with what my gut tells me. And my gut tells me that Dani Miller is a sort of punk rock Jekyll and Hyde, only it's the inverse, where Hyde is her natural state.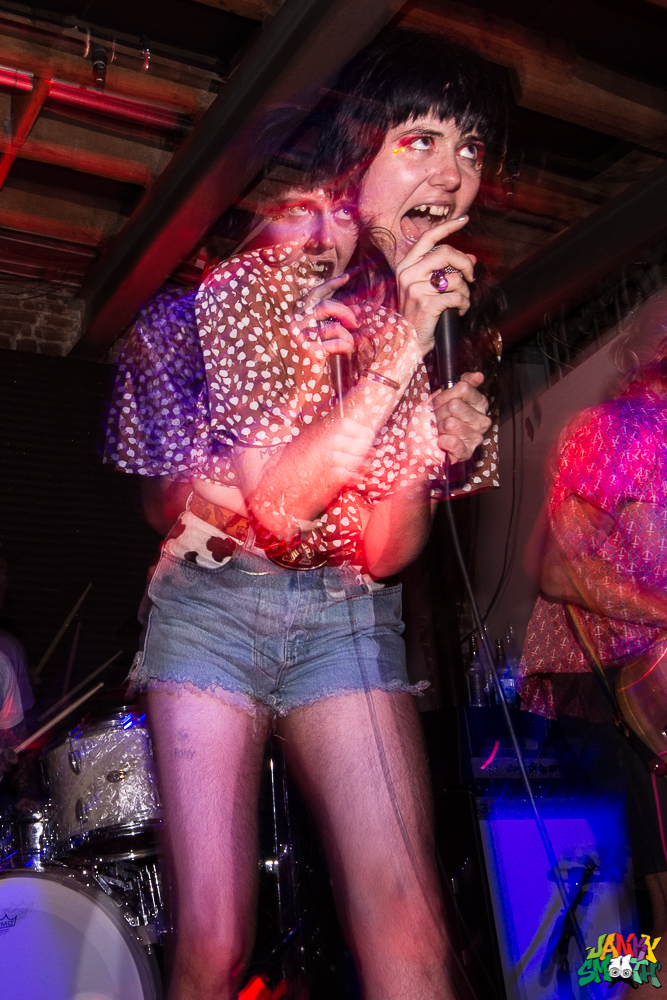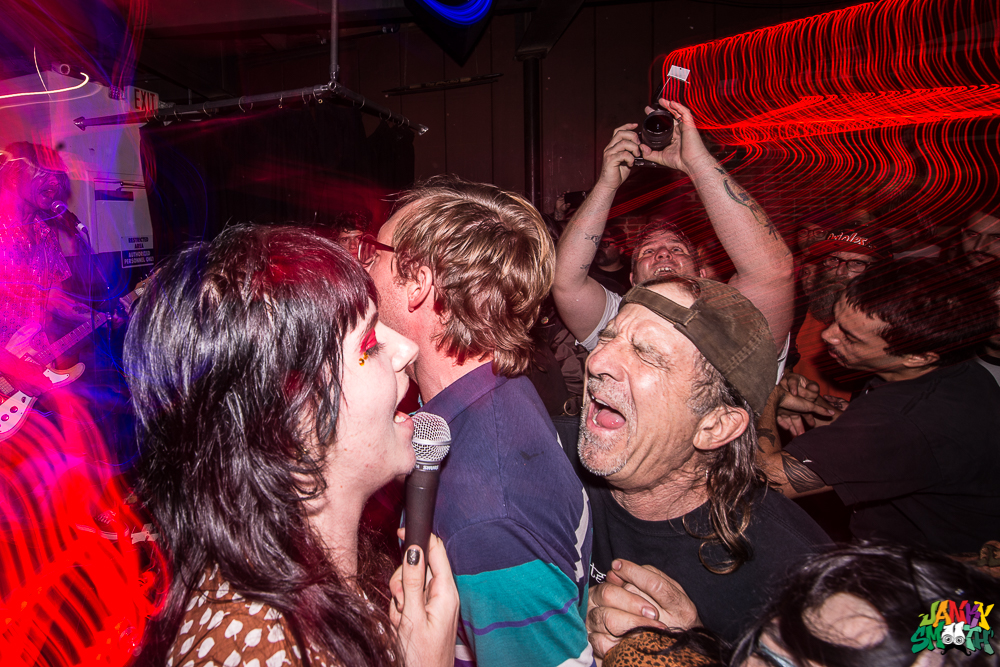 Away from the music and even in between verses, her mind is more child-like, easily-amused, in infinite play-time. You can see pure enthusiasm and anticipation on her face when she's got the microphone in her hand and getting ready to belt out the next verse.
Then, upon delivering that verse, she transforms into a singer that is completely serious as shit and logical in the effort of making an audience go wild. She is locked onto her target, us, and she shoots toxic punk bullets out her mouth to get us to go crazy. It's a science to her, in a language and math only she knows. There is some method she is employing that she knows will give her the reaction she wants out of us.
So, there are indeed two Dani Miller's, both of which have hairy legs. One Dani that is wild and another that is serious and the serious one is super serious about making us go wild.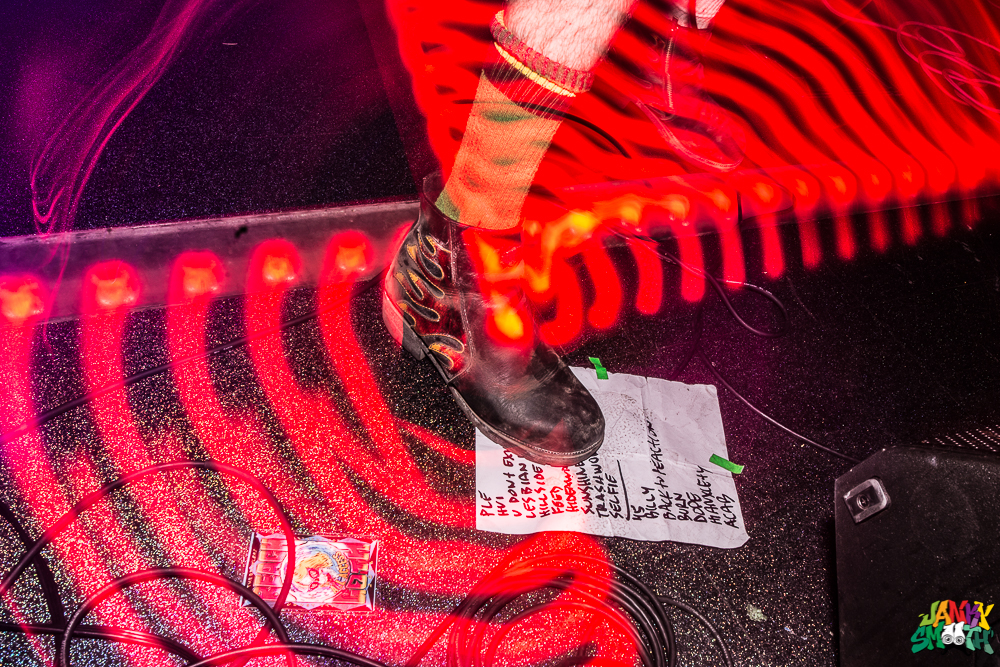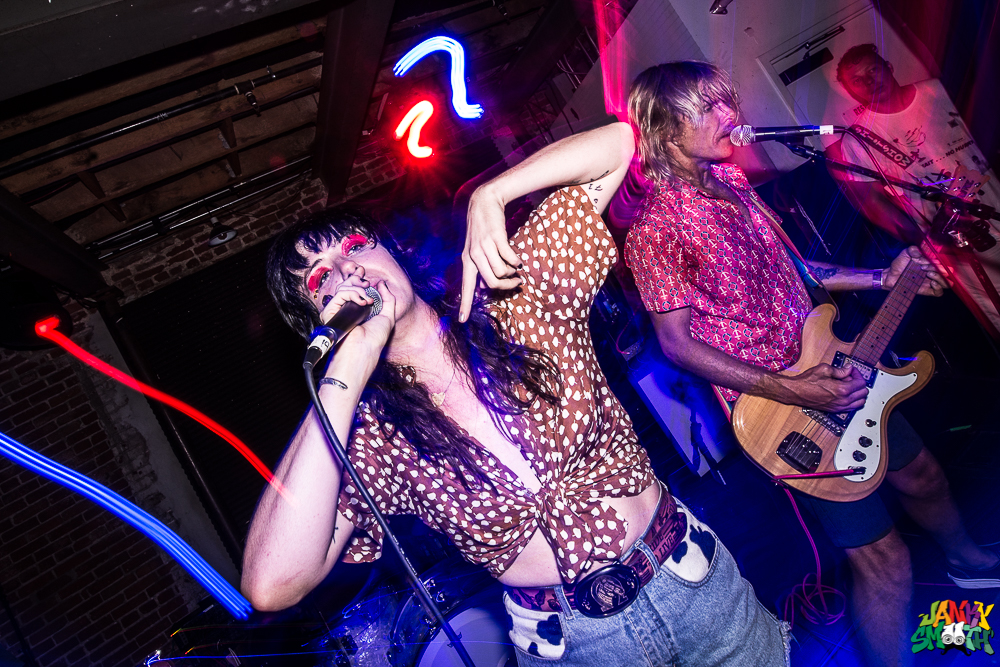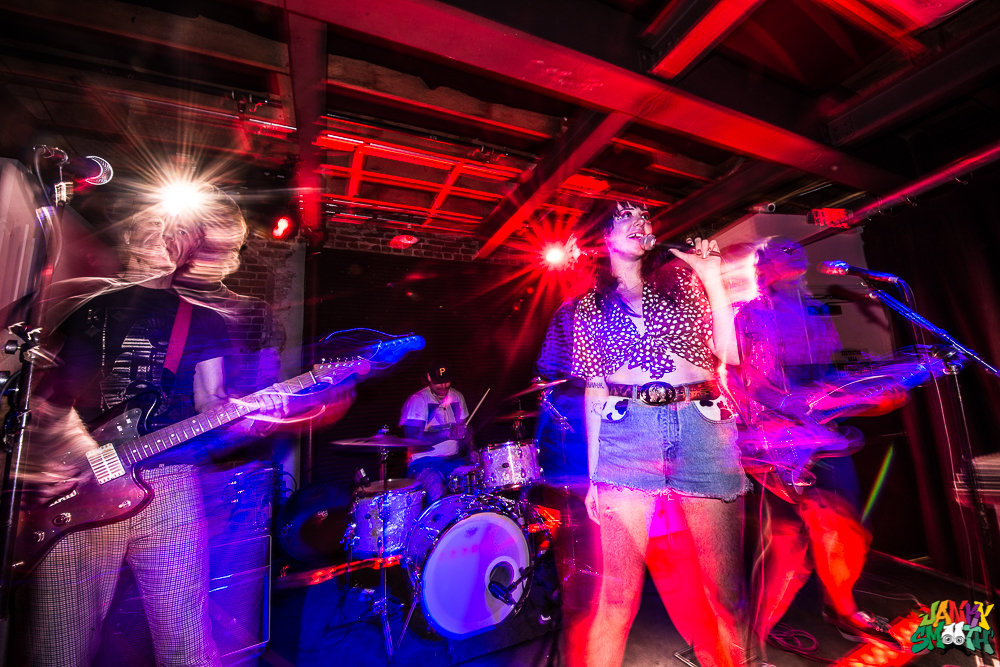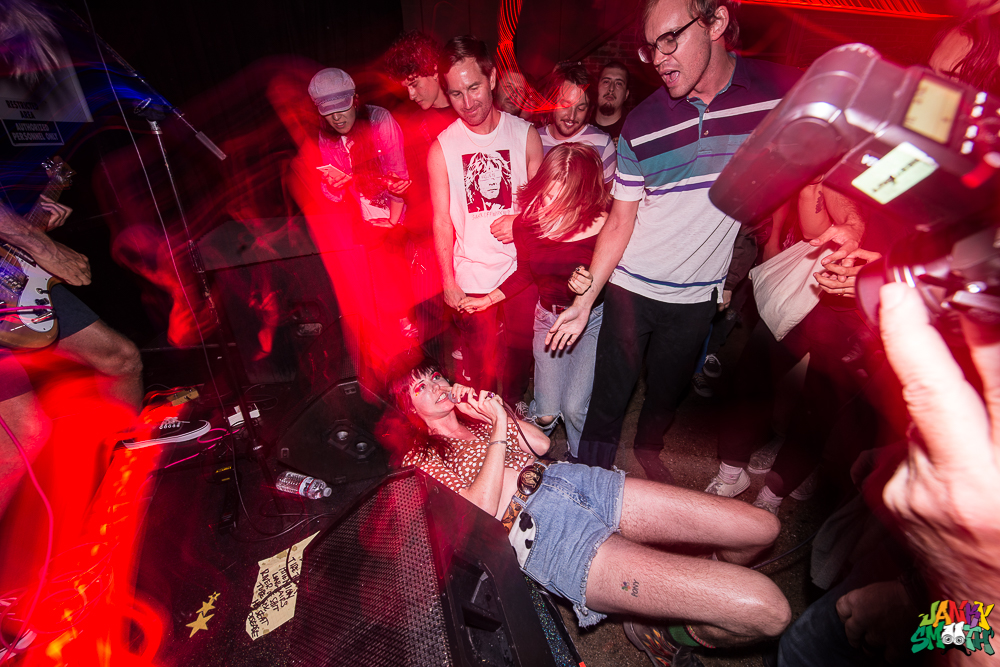 Apart from her, each member of the band is amazing and fits perfectly together as a band. The drummer looks like an absolute mad man, the bassist has a sort of Matthew McConaughey beach bum flare, and the guitarist seems to be the veteran of the bunch, who perhaps gives the least fucks of all. The sound they create is some of the most raw and vicious punk rock I've ever heard in the last few years. They've got rock stars written all over them.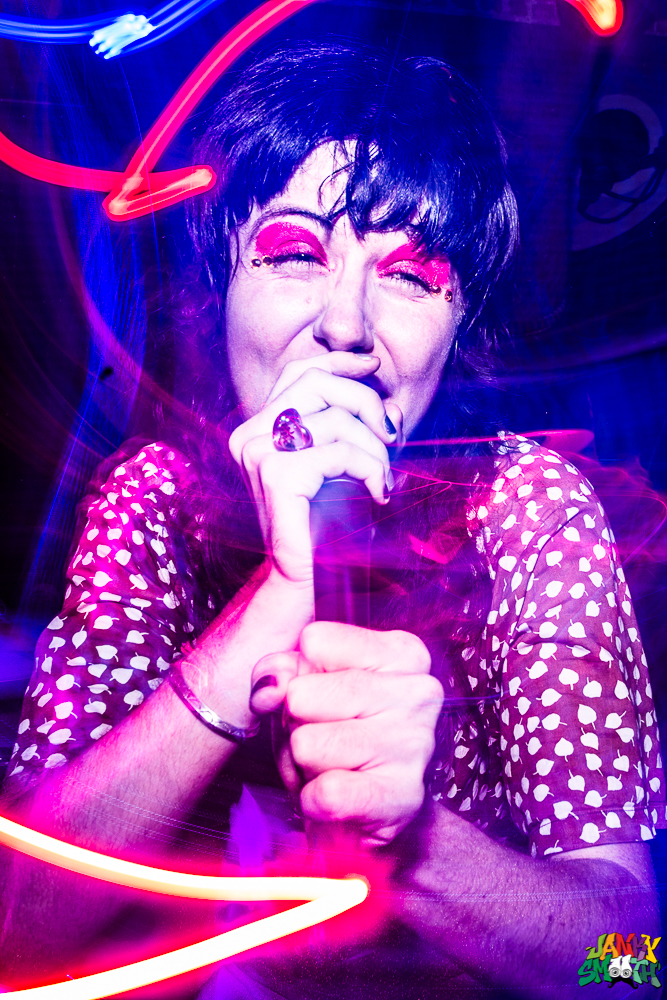 Words by: Rob Shepyer
Photos by: Jessica Moncrief