Down Home Ho Down: Roots Roadhouse 2019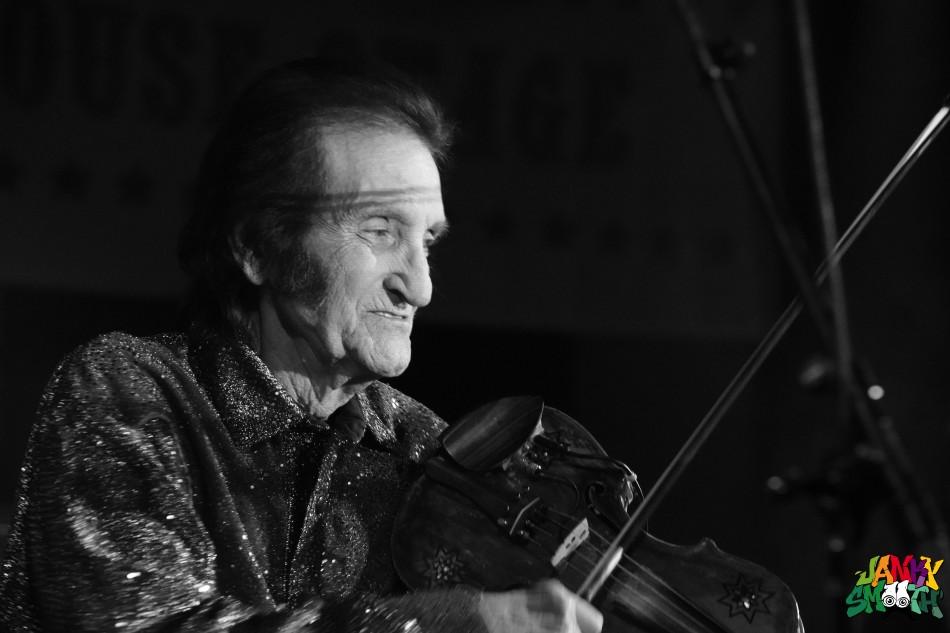 Within moments of walking into Roots Roadhouse at the Echoplex and seeing BBQ pits, haystacks, cowboy hats and boots, I realized that this is one of the best festivals in Los Angeles, it's a hidden gem. If you follow Janky Smooth, you certainly won't see much country on our blog but for some reason, even though I was moshing at Gorilla Biscuits the night before, this music felt more like home than metal, punk, hardcore, or industrial to me. After listening to a few acts and thinking about why this is, I realized that the soundtrack to being a rocker would have plenty of country in it. The way outlaw country tales about being broke, losing love, chasing love, doing drugs, and getting drunk, relates to me more than other kinds of music. Part of the reason for this lack of country coverage is simply awareness. In Los Angeles, no one knows these artists but across the rest of the country, they all have huge followings, mostly because of relentless touring. With Roots Roadhouse, Los Angeles gets a taste of how the rest of America listens to music, whether it be Nashville, Texas, or Louisiana, the heart of America was represented in the concrete jungle at Roots Roadhouse.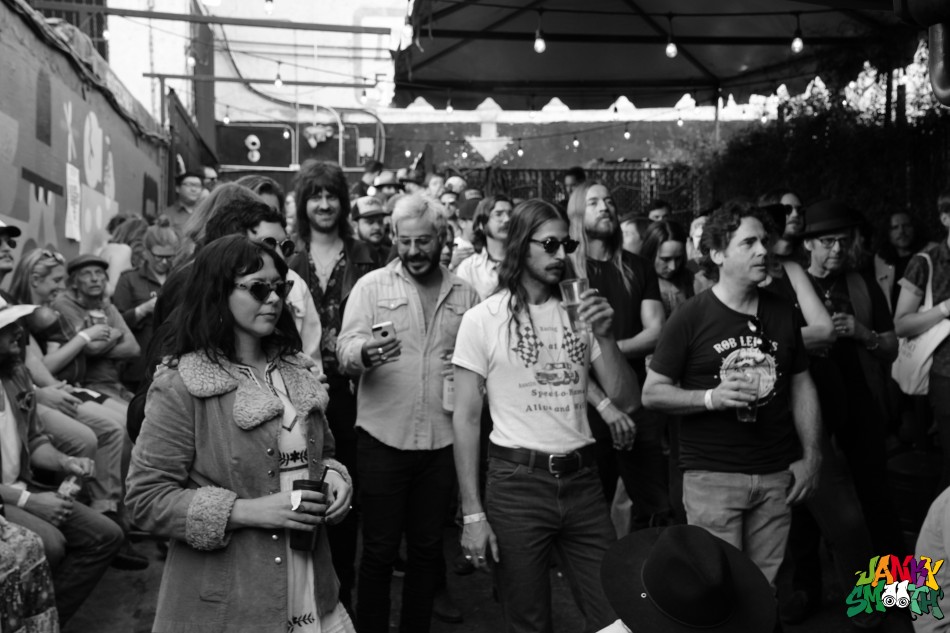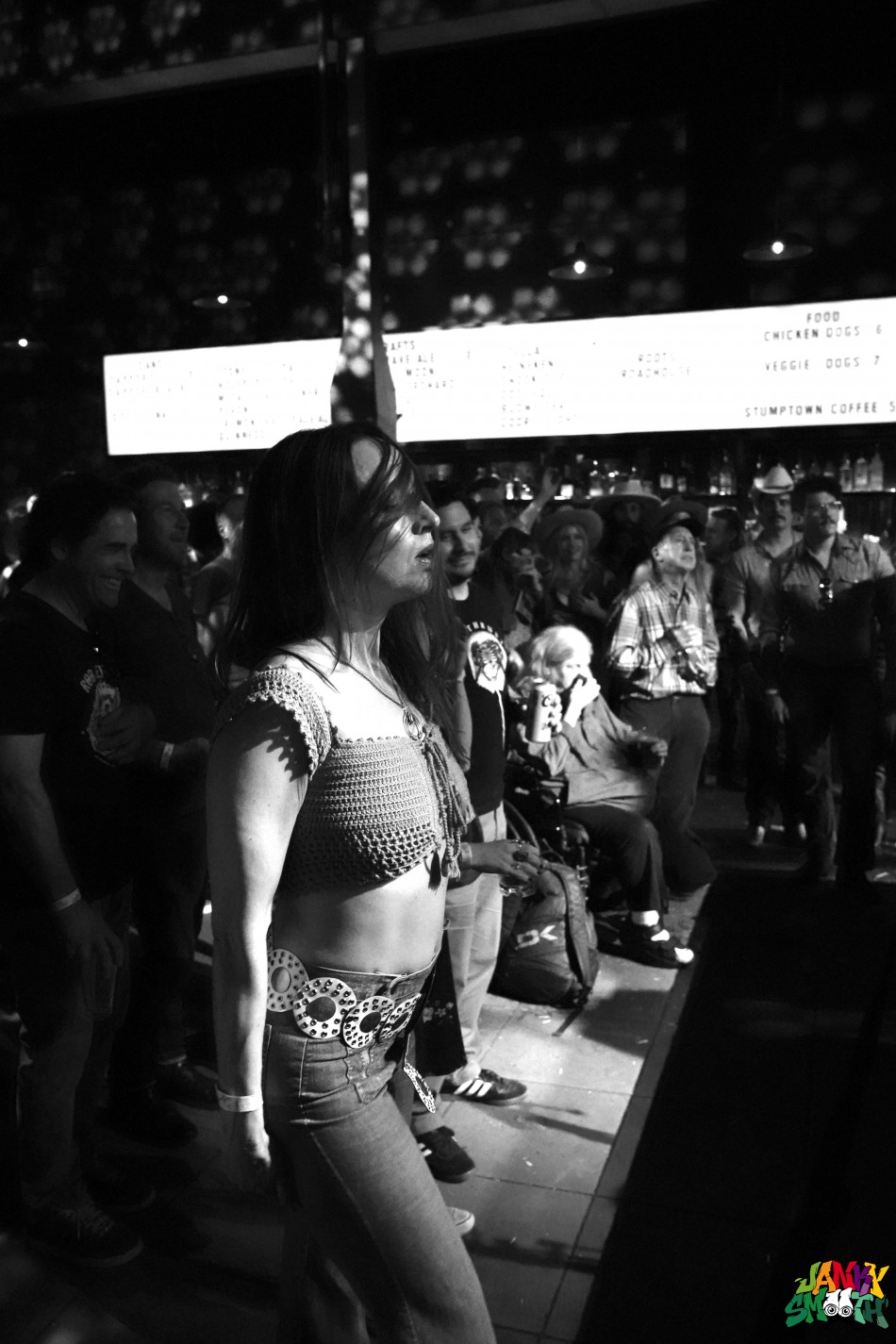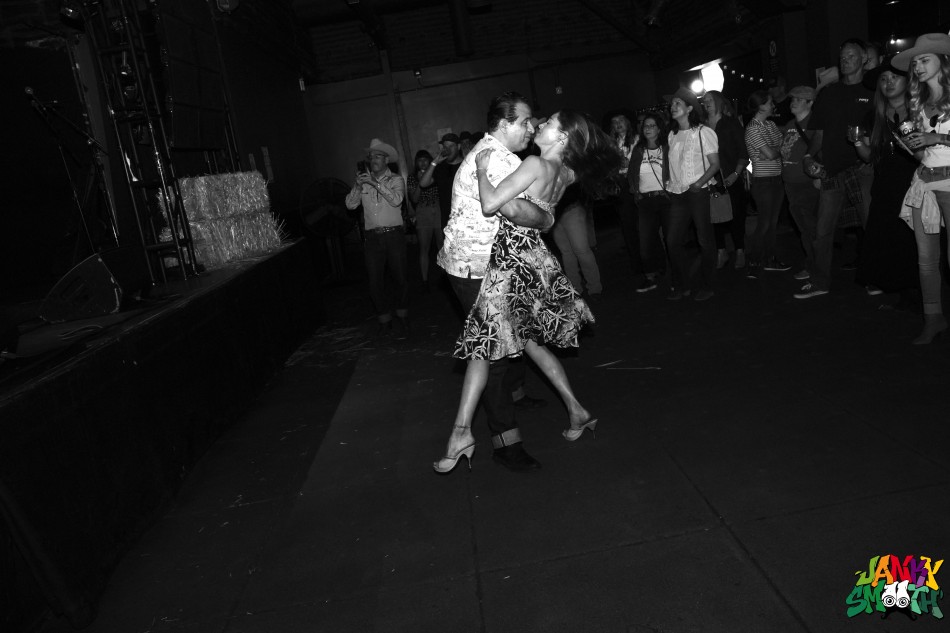 I began at the Echoplex watching Ruby Boots. Country like this, of the outlaw variety, is really a form of rock and roll, at least the way Ruby Boots played it. If you were to only listen to the music, you may not be able to tell that singer Bex Chilcott is from Perth, Australia, her singing voice is so authentically country. It's that voice and love of country music that wound her up in Nashville and then at Roots Roadhouse. Every member of the band had chops and rocked with plenty of groove and twang.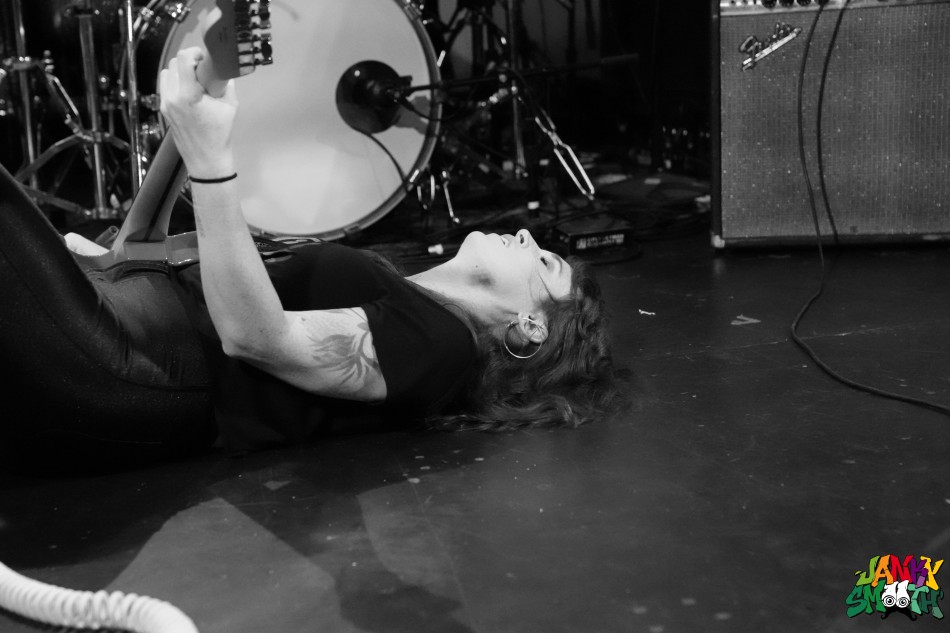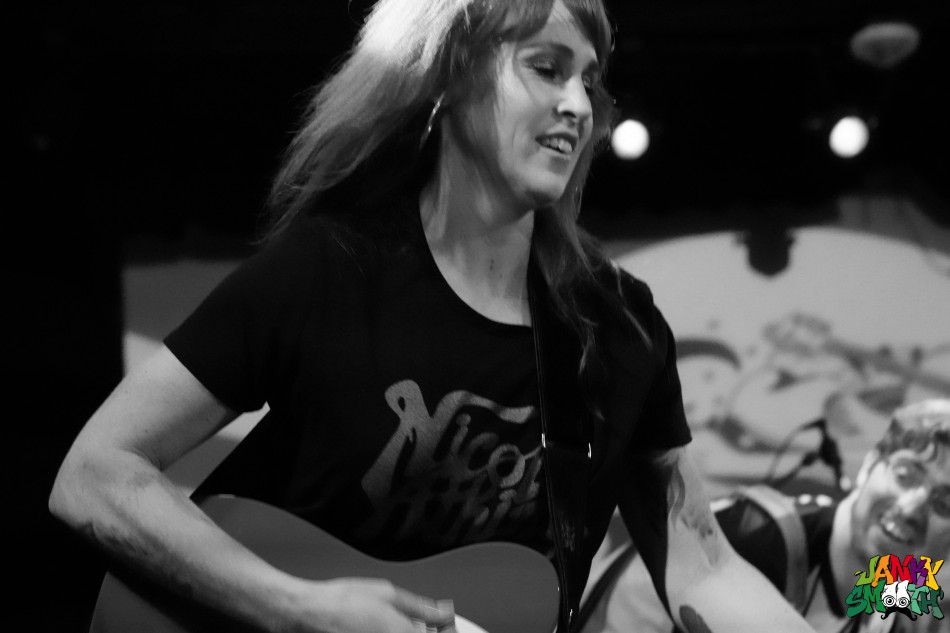 Following some Baby Blues Barbecue and a cigarette, I was ready to return to the Echoplex for in my mind one of the standout performances of the festival and that was Dallas Moore. Immediately, I could tell this dude was a badass. He's seen things and his guitar has been places. It's no surprise he's such an excellent songwriter, singing a specific kind of outlaw country that makes me smile from ear to ear. Songs about cocaine and booze, about how your mother was a saint and your father a fuck up, this is the exact kind of country I find myself connecting to more than heavy styles of music. In his own way, Dallas Moore is heavy. His guitarist was one of the most talented I've ever seen, shredding and bending notes all set long. I imagined Dallas Moore opening for Sleep someday, it would totally work.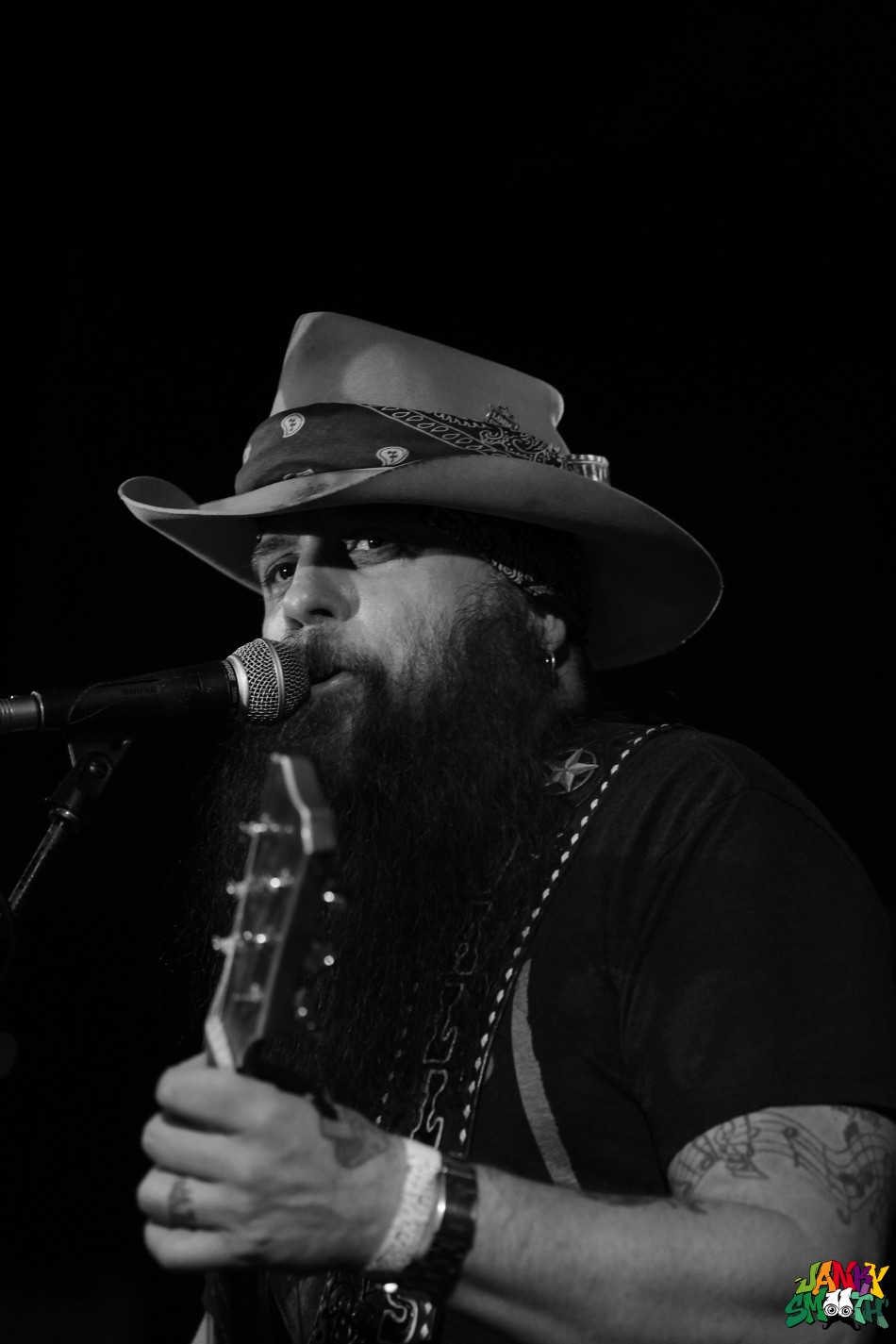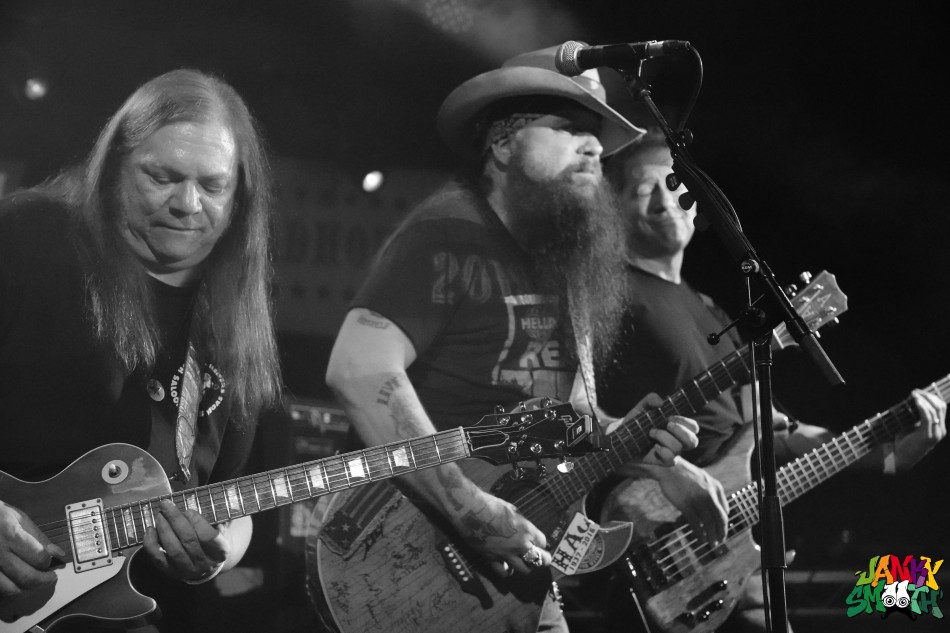 I decided to head upward to the Echoplex after Dallas and make my way to the Echo for Rosie Flores' set. The best kinds of events at the Echo are the ones where you get to walk between the Echo and Echoplex and where the patios of both venues are utilized as stages. Such was the case here, so I got to catch a couple acts on the Echo's patio that were both stellar, Blue Rose Rounders and Leroy From the North.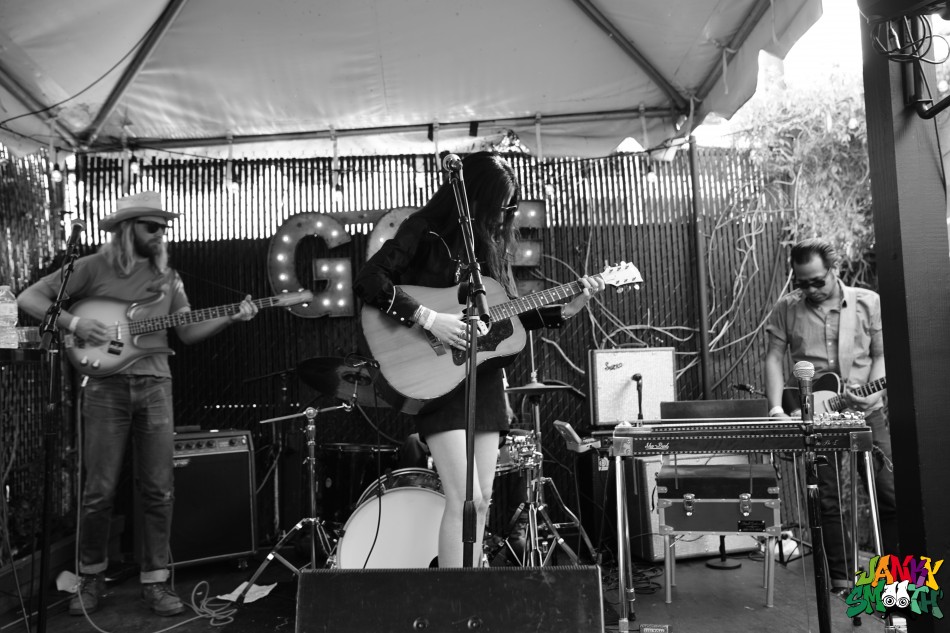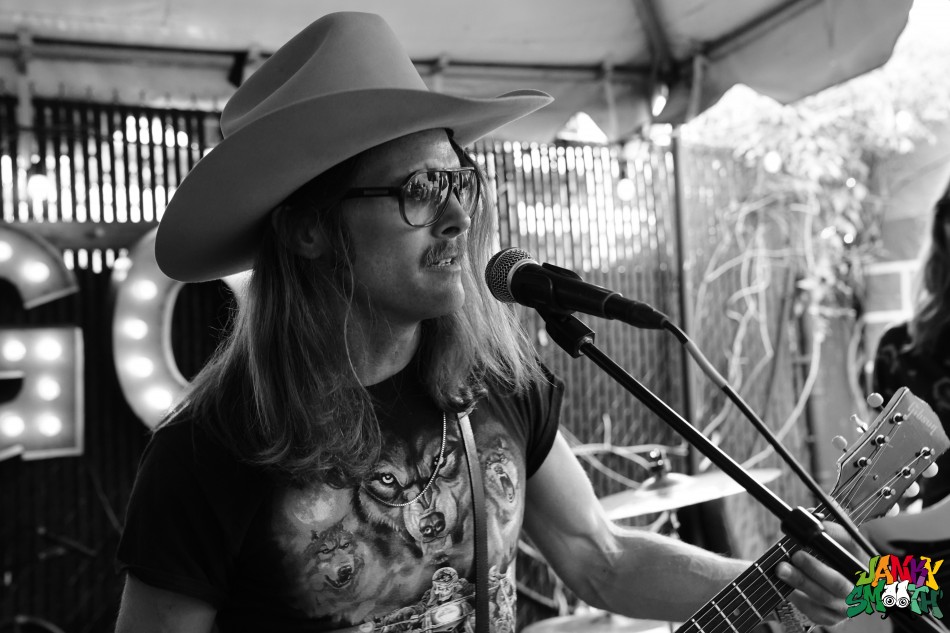 Rosie Flores had an incredible set of old rock and roll, blues, and country classics. She was a crowd favorite, making everyone filled with joy and energy to dance and sing and feel together. Rosie herself is an icon and inspiration to so many in the scene, who know her as a mentor. Her whole band was filled with classic players too, each a veteran of the game. One of the things I noticed was Rosie's boots, which were perhaps the coolest of the festival, featuring notes, playing cards, and roses on it.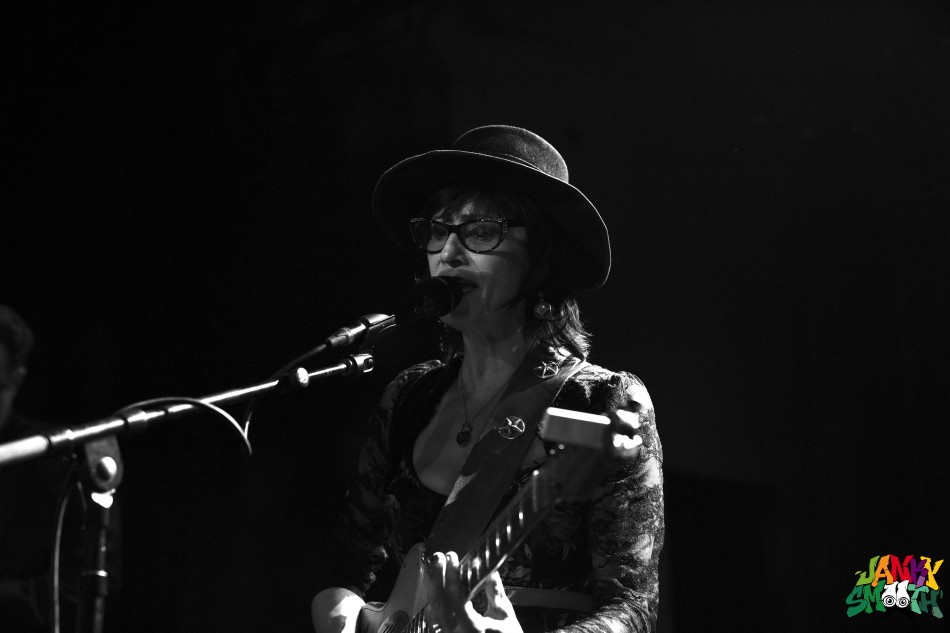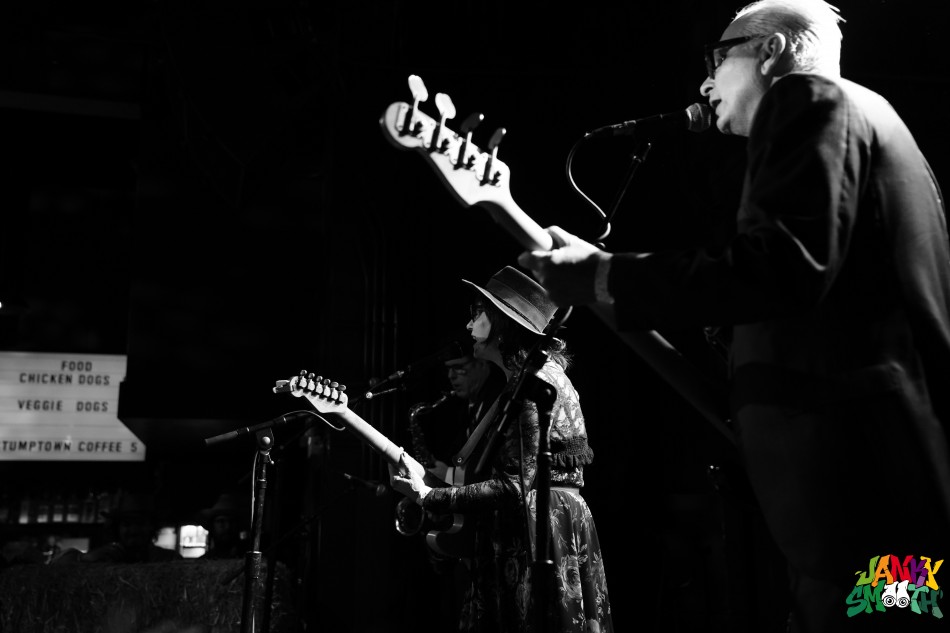 I stayed at the Echo until the next set after hearing that James Intveld had one hell of a cover of Tony Joe White's "Poke Salad Annie". Wearing a long black coat embroidered with red roses, James played a more traditional style of country that was slow-paced and tender. One song that stayed with me was about being in a cheap motel in the middle of nowhere while out on tour, boy haven't we all been there?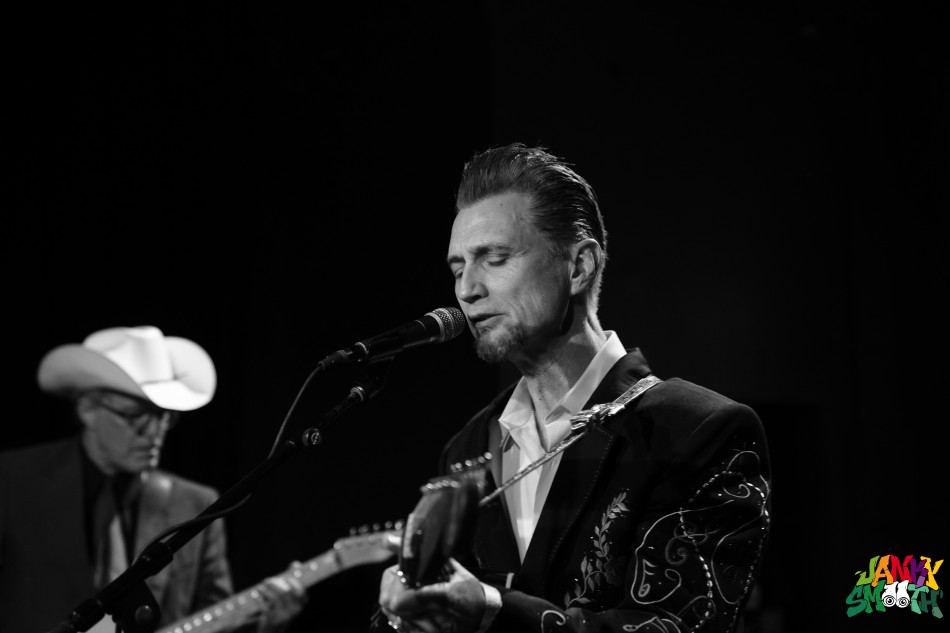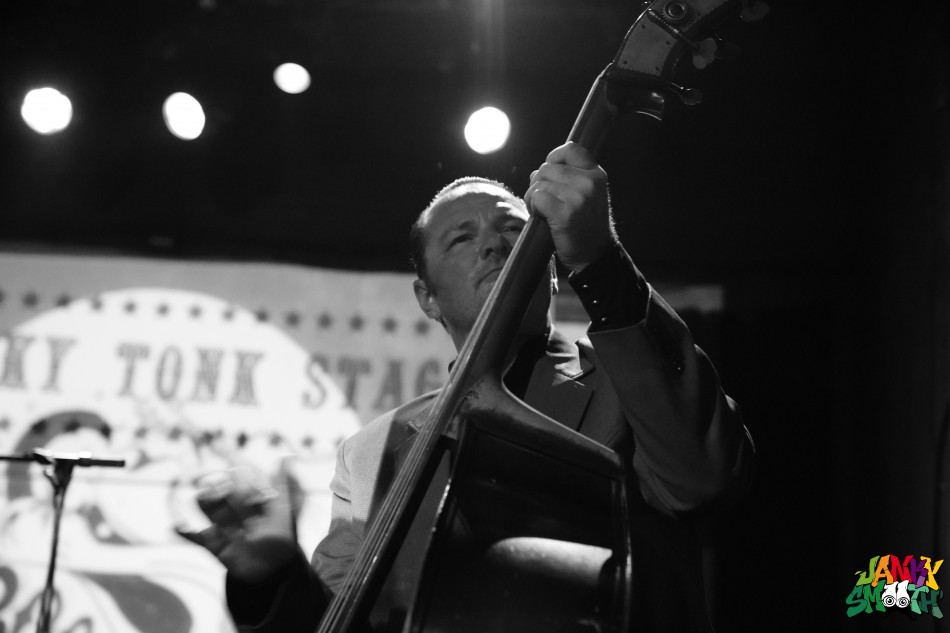 It was now time to see one of the festivals headliners, Amigo the Devil, who isn't exactly country but does fit within the concept of Roots Roadhouse. Perhaps the youngest and most relevant artist to Angelinos featured on the lineup, Amigo had a few die hards in the audience. And rightfully so, if you were going to die for any artist, Amigo is a great choice. His songs were both beautiful and hilarious. Stories of revenge, murder, love, lust, envy, heaven, hell and every sin to land you there. What struck me most about Amigo was the intensity of his performance. His set was enough to prove that all you need is heart to capture an audience because Amigo brings himself to tears just tapping into that part of himself to deliver his art. People were singing, clapping, stomping, and hollering along to the music incoherently, it was beautiful.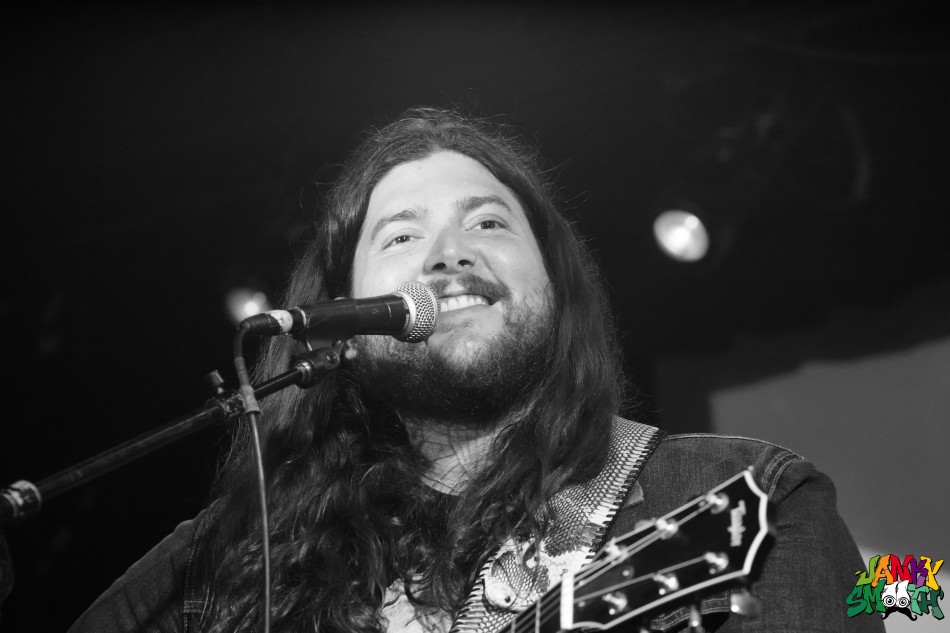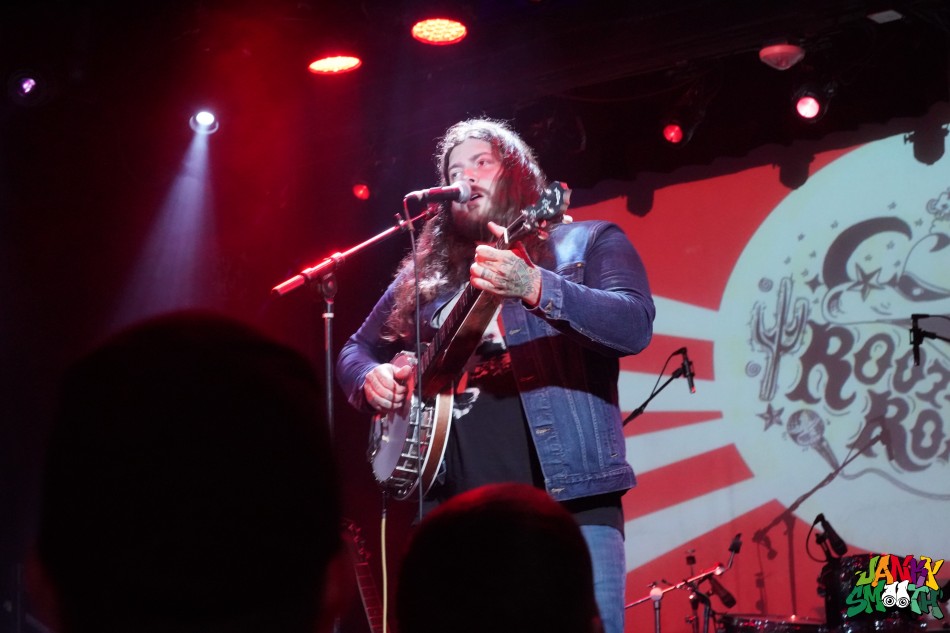 83 year old ragin' Cajun, Doug Kershaw was the headliner of Roots Roadhouse 2019 and rightfully so. He's been playing since he was 9, so that's 74 years of fiddle playing experience in those fingers. He was playing classic country and zydeco and had everyone dancing totally carefree. Many of the songs he played were recorded in the 50's when he was in a duo with his brother Rusty. After having brought this new band to Vegas to resurrect those songs, the group finally came to Los Angeles to treat Roots Roadhouse. Watching this set felt like absorbing a slice of Americana, like we gained knowledge about a time and region in this country that simply reading history couldn't give us.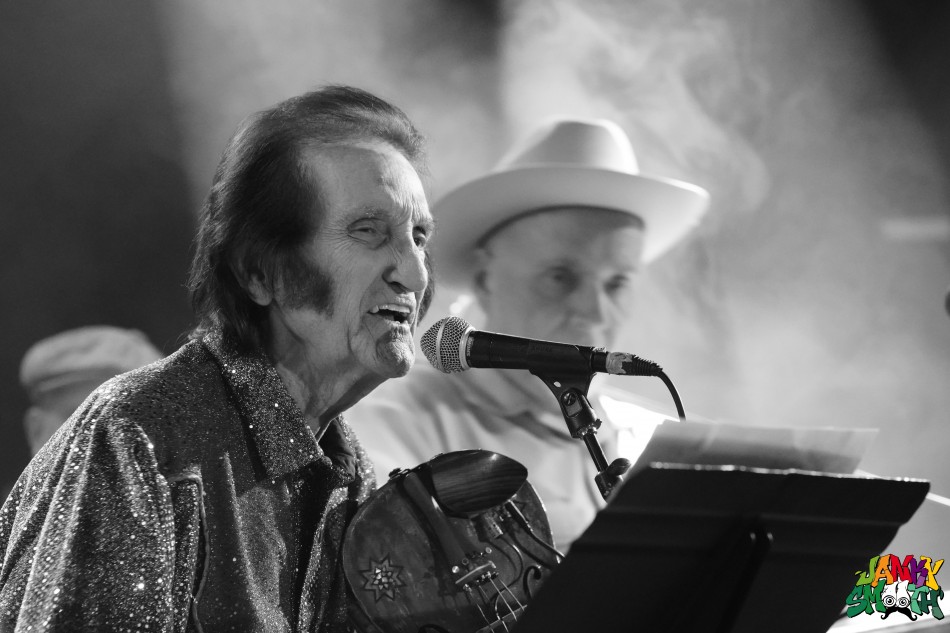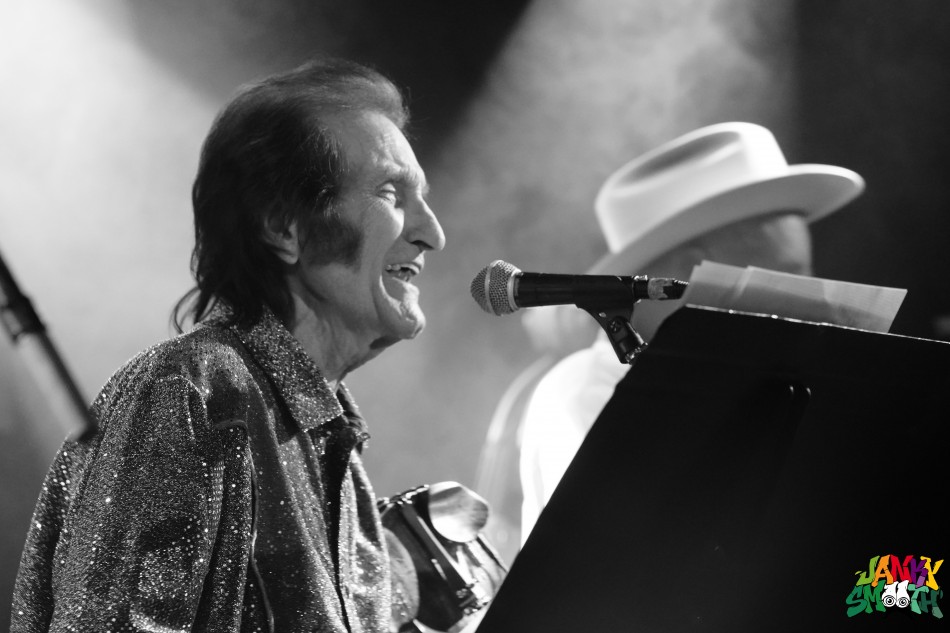 Lastly, closing out my Roots Roadhouse 2019 was Dale Watson, a man that's always the coolest cat in the room. He played a slow, suave, and soft spoken kind of country. Hailing from Texas, Dale is true Honky Tonk royalty but he calls his music "Ameripolitan". Dale's music harkened back to a Los Angeles that doesn't exist anymore, one where the cowboys walked these streets much more frequently and prevalently. And for one night, they flooded back to Sunset, to pack into the Echo and Echoplex for a party that was just as raucous as it was emotional.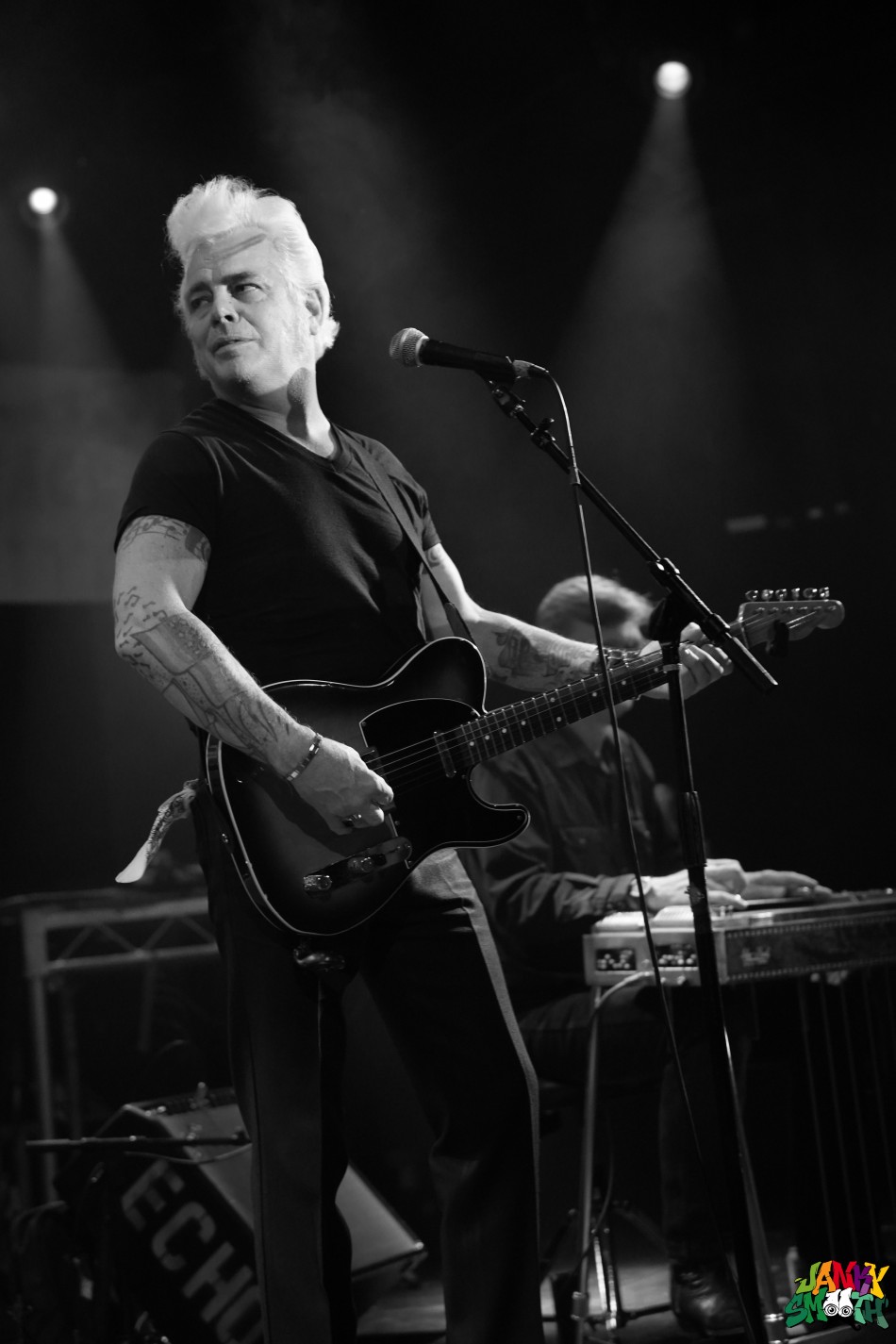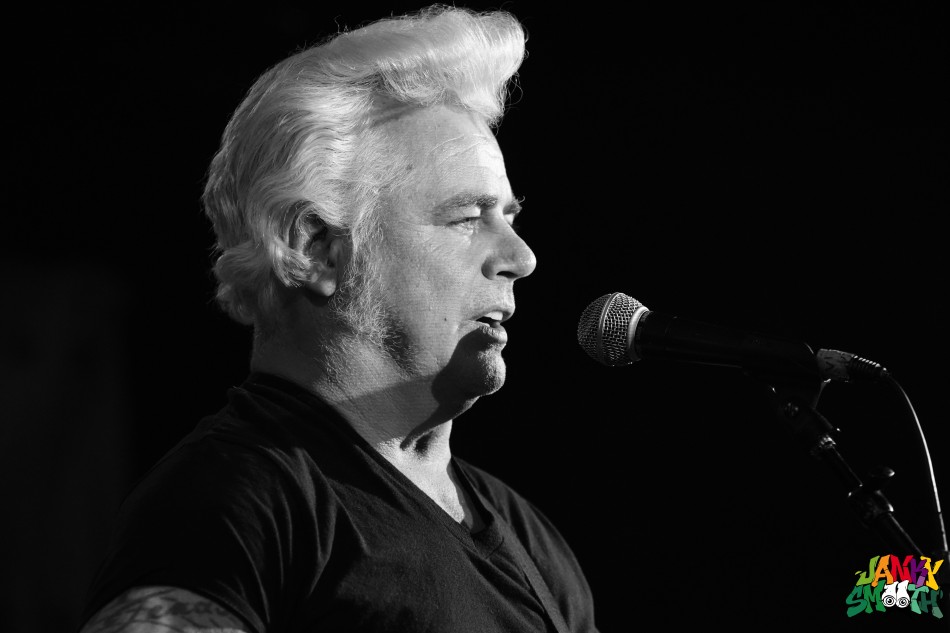 Words by: Rob Shepyer
Photos by: Todd Anderson