Reverend Horton Heat & Jello Biafra: A Punk Rockabilly Freakout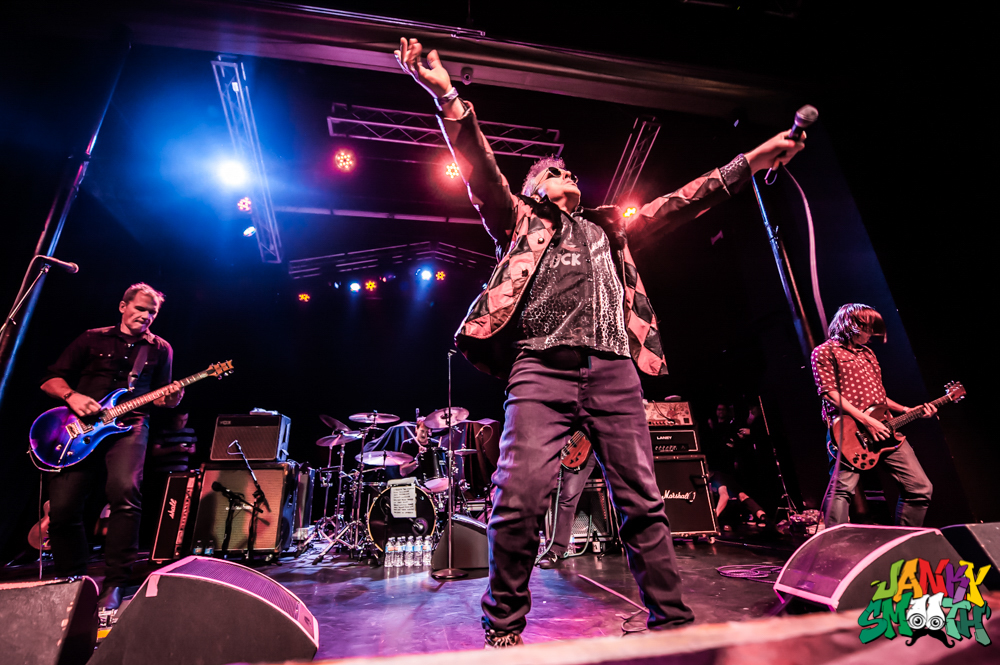 Last Saturday, The Reverend Horton Heat hosted the 2nd of a two night event at The Observatory. Friday night was "Psychobilly Night" and Saturday was dubbed "The Punk Night". As much as the photo journalist in me wanted to come out and get the story on the contrasting evenings (and to people watch all the "Clicity Clackity" greasers with pomps and "rock-a-billy" girls with their adorably unrealistic concert attire), I couldn't subject my ears to that for 5+ hours. Thankfully, there was more than enough great material at the "Punk Night" for a story in itself, and I wouldn't even need that angle.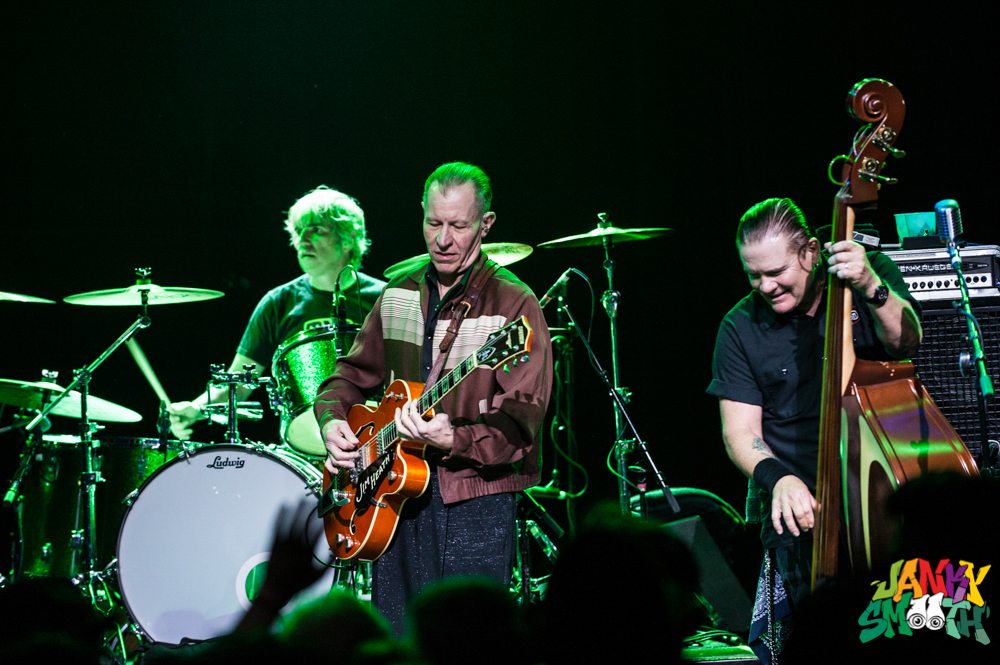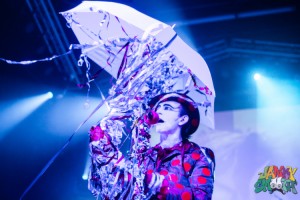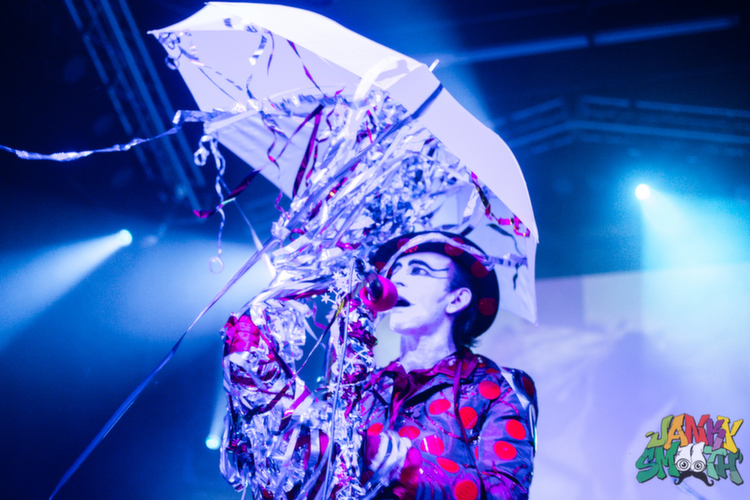 The Reverend Horton Heat has been putting on this 2 night shindig at The Observatory for the past few years. The acts have included artists and bands such as 45 Grave, Deke Dickerson, Wanda Jackson, Lords of Altamont, The Adicts, Cadillac Tramps and many more well known names. However, many lesser known locals have been given a platform in which to show off their stuff to a large crowd thanks to good ol Jimbo and Co. Wild Records is a Los Angeles based label that specializes in roots music such as Garage Rock, Rock and Roll, Blues and Soul. This year's extravaganza was filled with primarily Wild Records bands, a great moment in the sun for The Black Mambas, Desperados, The Hurricanes, Savage Breed, Rhythm Shakers, Downbeats, Bebo, Will and The Highrollers, Gizzelle and Omar Romero with Luis Wildfire as they opened up for some of the greats. The two stage event took up both rooms of The Observatory and at $15 dollars a head, the place was packed to the gills and before I go on with the rest of this article, I have to take a moment to give Reverend Horton Heat props. I mean, who wants to follow The Dickies and Jello Biafra? It takes a certain kinda confidence!
The Dickies are always delightful, even after seeing them only a few weeks ago, I was still giddy throughout their set. I can never get enough of certain bands. The Dickies are one of those that I will go see as many times as possible while they are still rocking out!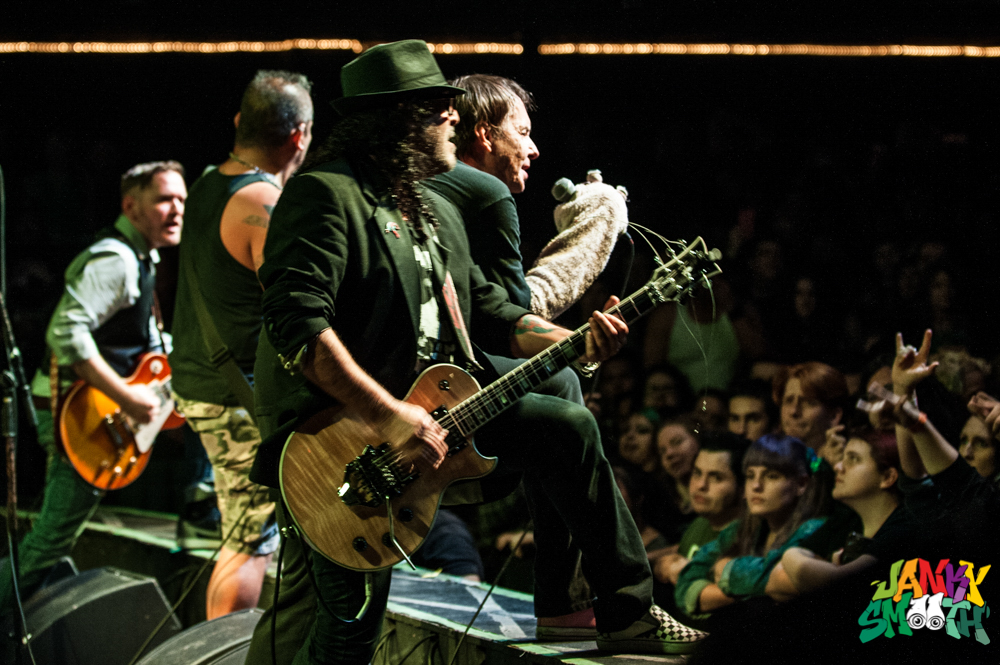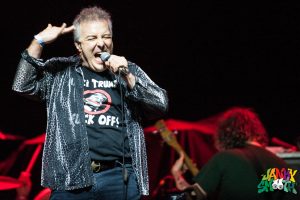 The poignant moment for me really arrived when Jello Biafra and The Guantanamo School of Medicine took the stage. Jello still performs with the ferocity of a 20 year old but has the experience of someone with more than 30 years under his belt. The younger element and solid musicianship of his band backing him is a perfect compliment to his high energy and talent. Like a well oiled machine, they played perfectly. Highlight of the evening was when Jello took a flying leap into the crowd and sang California Uber Allies with perfect pitch while crowd surfing. If you weren't watching, you never would have known that he left the stage. Talk about Punk Rock professionalism, I was blown away and couldn't stop watching the footage for many days after.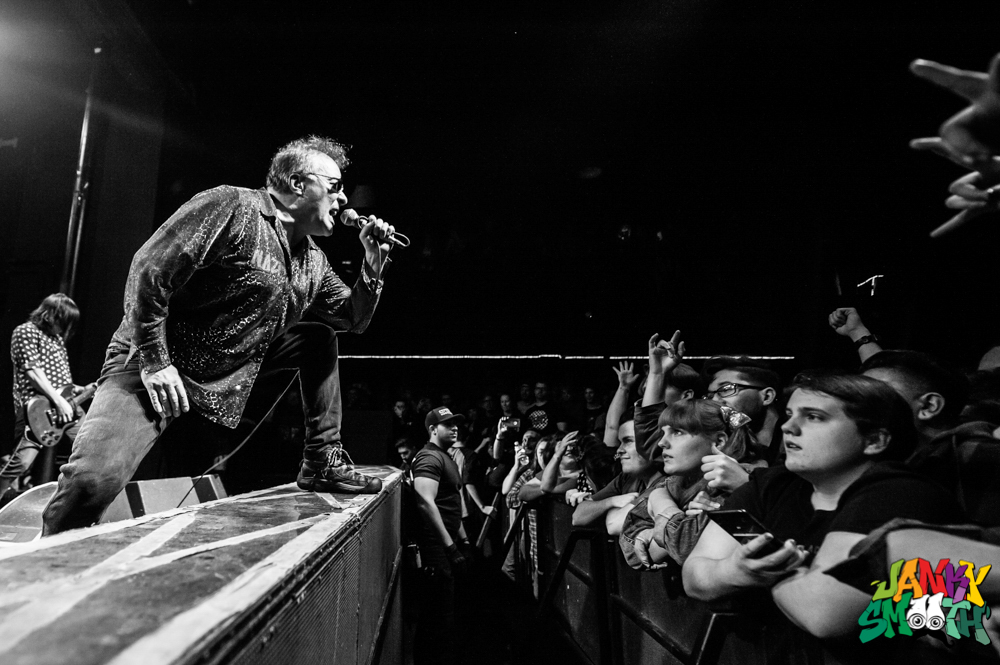 I got a chuckle after the Guantanamo School of Medicine's set when someone commented how they thought Jello was too political during his performance. I answered back "You do know who you came to see right?" Mr.Biafra is no bandwagon bitch, he's been at this shit since you were in diapers honey! It wasn't just pissed off teenage angst or a stage performance. From Dead Kennedys to The Guananamo School of Medicine, and every high profile collaboration such as Lard with Al Jourgenson and an album with Nomeansno, to say it's highly odd that more than one alpha or big ego working with another could bear such ferocious fruit might be a bit of an understatement. His efforts don't stop when he gets off stage, he stays involved and active in politics in real life as well and to me, THAT is the true definition of punk, no matter what the latest project sounds like.
Just listen to "Bruce's Diary" from his collaboration with Nomeansno in 1991, it will remind you that we are still dealing with a lot of the same issues that fueled the political climate at that time. With our current state of affairs in 2017, of course he is going to play a song called, "Nazi Trump's Fuck Off" and we would expect no less from him, in fact here at Janky Smooth, we love him for it.
The night ended with the mighty Rev! Not gonna lie, nothing could have topped what I had experienced in the prior set, but The Reverend Horton Heat brought that confidence to the plate and killed it! Clearly from the reaction and energy of the audience, a large majority of the crowd came to see them do a "Psychobilly Freakout!" Not a bad way to end things on a night with a headliner who handpicks a lineup that could draw just as much and also generate as much energy they can. And they did.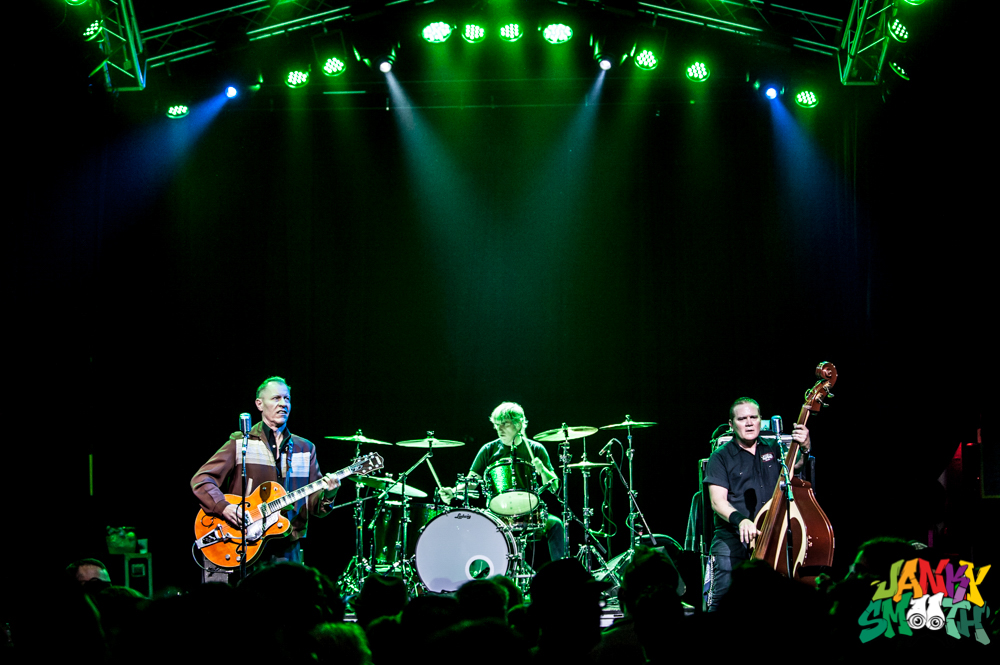 Words and Photos: Jessica Moncrief