Reignwolf at the Mint: Madman of Rock 'n Roll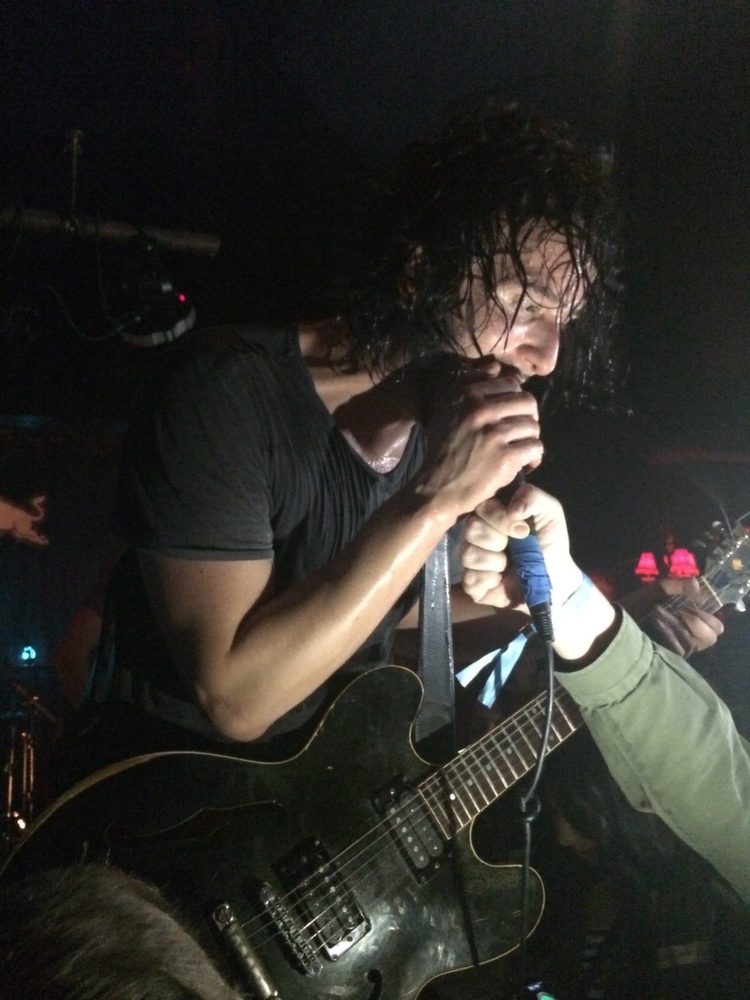 Jordan Cook sat on a drum throne with a drum stick in his picking hand, a guitar in his other and the mic chord wrapped around his neck. Just minutes earlier he moved the entire drum kit from the stage to the middle of the floor at The Mint in Los Angeles. The time it took to set this up was inconsequential to everyone but the sound guy because when Reignwolf plays your venue, you should be prepared for every boundary of your audio system to be stretched to it's limits. Microphones rubbing against guitar strings that are boosted by overdrive, sustain pedals, octave pedals, body parts and sweat. Foot on the kick pedal, pumping rhythms, one hand on the fret board playing licks and the other tapping the snare as an audience member unwraps the microphone chord from his neck and hold it up to Cook's lips. Then he gets antsy again and stands on top of the kick drum and makes way for drummer, Joseph Braley and all-around utility man, Stitcx. In an instant, the entire band is melting faces again, surrounded like Baptist preachers on a soapbox in the middle of a barren swampland, surrounded by congregants. The flash of a camera penetrates through the hair and sweat around Cook's face to reveal a mad look in the eyes. The same look that must've been given to the devil at the crossroads.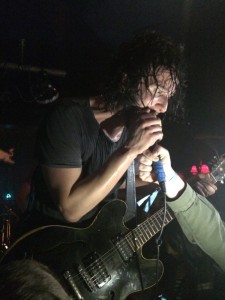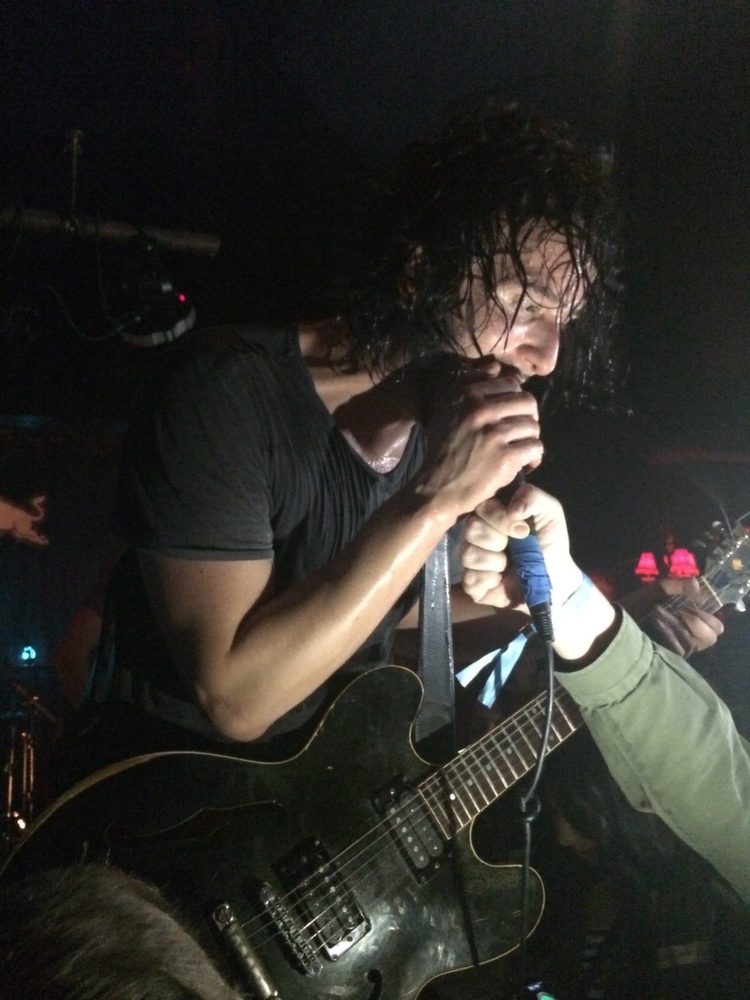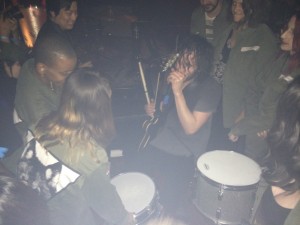 Cook sings over his amplified guitar in his un-amplified voice and asks the crowd, "Are you satisfied?" The howls from the wolf pack egg him on to stay on his current course as he strips his voice bare and seems to look each and everyone of us in the eyes. Just moments later, he vanishes from sight and a team of people scramble to reconfigure the equipment on stage for an encore. Cook comes out alone, noodles out a few more songs, decides the show is over, throws his guitar against a wall and walks out the front door of the club. All we can do is follow him out as he humbly receives anybody who approaches him on the sidewalk of Pico Blvd. When you talk to him, he genuinely "meets" you and seems disarmed by the tidal wave of praise that washes over him.
If Jordan Cook lost his right hand, he would still play guitar better than you. Plant had Page. Jagger had Richards. Cook is an amalgamation of those duo's-The embodiment of the blues and rock and roll in one man. Just 10 years ago, there were few things less cool than a guitar solo. There are a wave of artists that are changing that but honestly, none of them can touch Jordan Cook. A performer like Cook comes around once in a lifetime and if you haven't had the chance to see Reignwolf live then I suggest you do everything in your power to change that.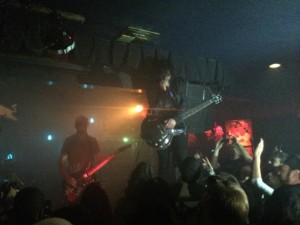 This was night 12 of 30 of Red Bull's, 30 Days in LA. At the risk of sounding repetitive and losing all credibility, I will refrain from saying that this was the best night yet. I can say that this was the best night of pure rock and roll. What is it about this medium that inspires men and women holding guitars to stand high atop of inanimate objects and thrash their most prized possessions? From Reignwolf to opener and Red Bull band, The Grizzled Mighty from Seattle, this night was for true rockers. The Grizzled Mighty is Ryan Granger on guitar and lead vocals and Lupe Flores on drums. They opened the night and were a perfect, complimentary act to Reignwolf. Grangers voice is very Ian Gillan-esque and Flores often raises her drumsticks to the rock gods just before wildly pounding out 4 on the floor rhythms. Another Red Bull band, The Tontons went on after The Grizzled Mighty and before Reignwolf and slowed the pure rock and roll vibe a bit but were still a good act that reminded me of a rock version of Esthero or Morcheeba.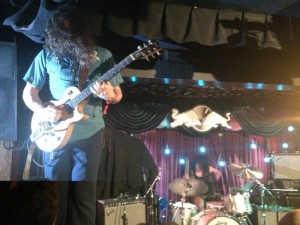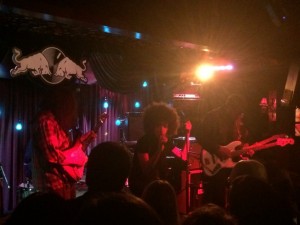 Tonight is Run the Jewels at the Echoplex and I'm positive I will proclaim this to be the best night yet, as well. Good stuff, Red Bull.
Words and Smartphone Photo's by: Danny Baraz