The People, Bands and Fashion of Beach Goth 4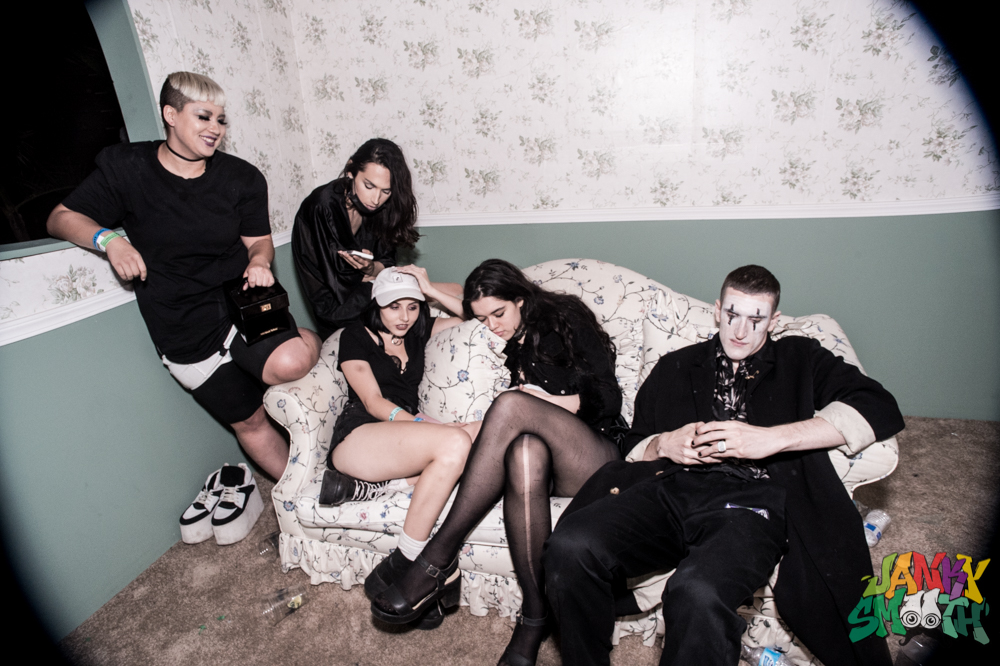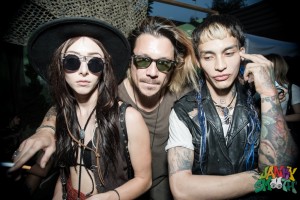 With an incredibly diverse lineup including Juicy J, Mac Demarco, The Adicts, Grimes, and Parliament Funkadelic, it is no surprise that the crowd Beach Goth 4 attracted was nothing but a circus of ghouls, goblins and fashion.  In this environment anything goes. During FIDLAR's set on day two, the heterogeneity of this eclectic crowd was seemingly apparent. Mia Wallace's and Wednesday Adams encircled a pit in which every character imaginable was welcome to. Two grown men in sunhats and summer dresses shamelessly cavorted about tossing trash cans at one another. A gal adorned in full raver gear stomped around the pits edge, right next to a 20-something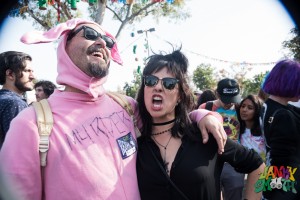 year old in 90's attire who was helping a painfully obvious drunk brosef who had fallen down amongst the madness. As the name suggests, beach kids and angsty goths were both welcomed. Walking amongst the Beach Goth 4 crowd was like being on a drug trip in some far away land that doesn't actually exist. One could easily spot Hunter S. Thompson exchanging words with a petite girl sporting a penis costume on her head, and the quintessential good-looking woman dressed as "a mouse duh" could be caught hanging with that one weird dude dressed in a pink bunny suit.
Beach Goth 4: The Party Of The Year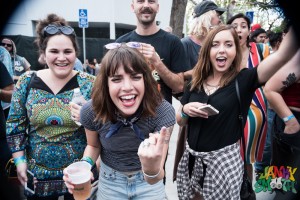 There was an immense amount of universal acceptance among every differing individual at Beach Goth 4 – something one would not often find at many of the music festivals California plays host to. There wasn't an abundance of teenagers in oversized Native American headdresses nor were there too many half naked people on acid in big sunglasses (ok, maybe there were definitely a handful of those, but nothing in comparison to the myriad of such individuals found at Burning Man), but one thing is for certain, if those people wanted to join the biggest party of the year, that is Beach Goth 4, they sure as hell would be welcomed.
Coachella: No Sense Of History In Your Hate
FYF 2015: Surviving Their Own Legacy
Words: Paige Vreede
Photos: Taylor Wong