PCW Ultra Wrestle Summit was Like Summer Camp for Wrestlers and Wrestling Fans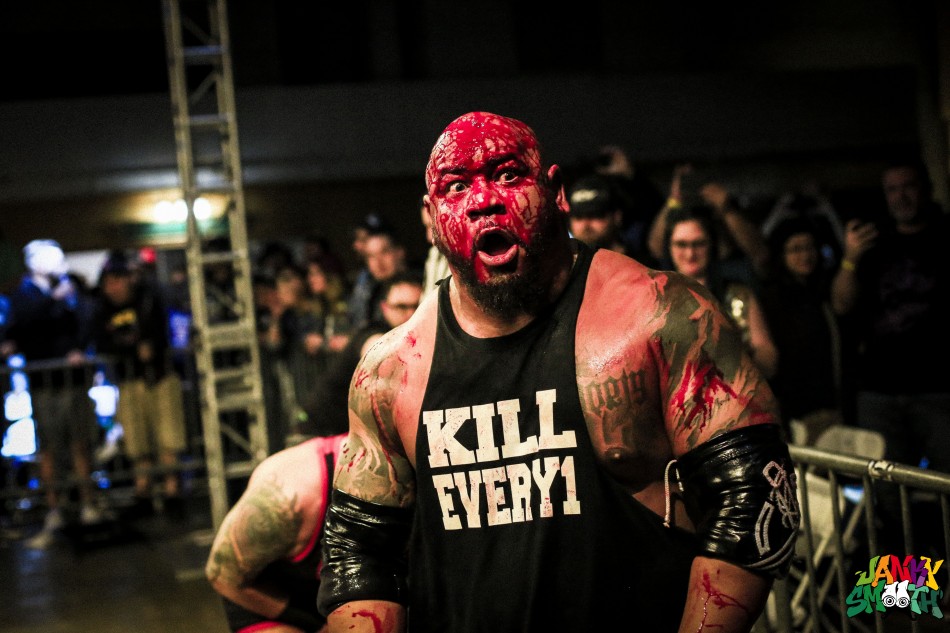 PCW Ultra Wrestle Summit was like summer camp for wrestlers and wrestling fans. Greasy food, a guy carrying a gigantic foam hammer, beer, and sweaty men. This was something really unique that I truly hope people pick up on. So many different companies and independent wrestlers in one ring for one night. From the opening bell, there wasn't a moment of insignificance. Storyline wise and behind the curtain, a lot of questions were answered that night.
Wrestle Summit started with everyone's new problematic bae Michael Jackson's "Beat It", I looked around like are we all cool with this? Did you see Leaving Neverland? It looks like I'm the only one who saw it.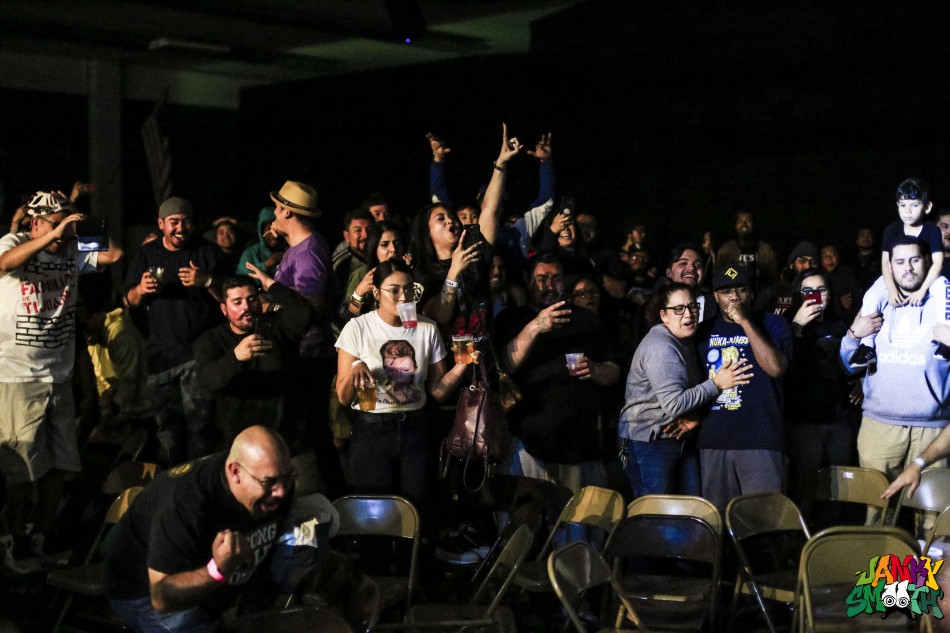 Trey Miguel vs Adam Brooks
Taking the bullet are Impact Wrestling's Trey Miguel and Defy Wrestling's Adam Brooks. Sometimes you see a move you wish you could describe but how do you explain a backflip over a downed opponent that lands in a surgically precise drop kick to the back of Adam Brooks head. This was a great start to the night. Fast and to the point. Trey won a future shot at the ULW championship.
For this keeping track that's 1-0 for The Rascalz
I love hearing the crowd warm up. I don't know any crowd who's opinion changes faster than a wrestling crowd, one minute it's silence the next there's a chant for John Connor, more on that later.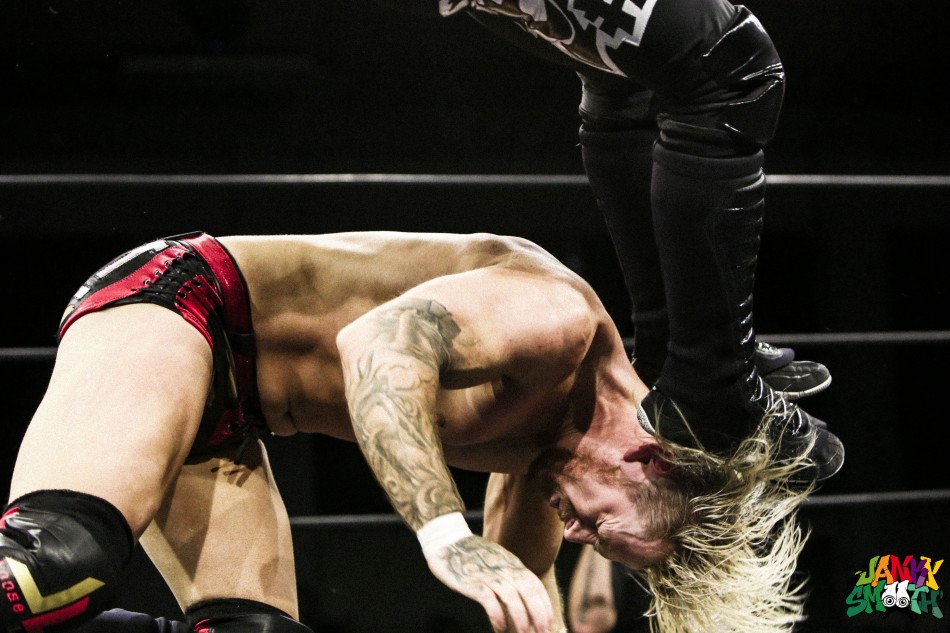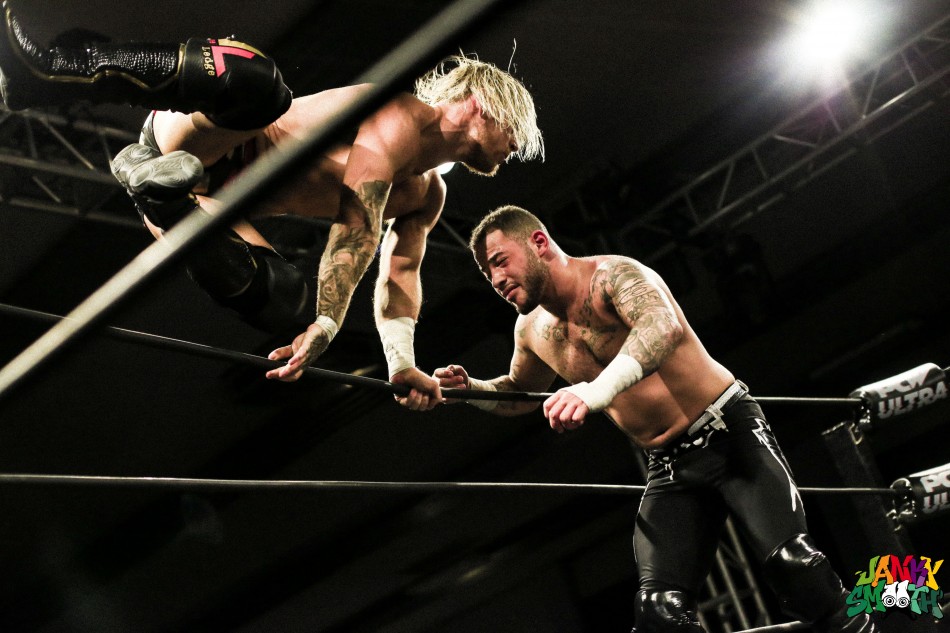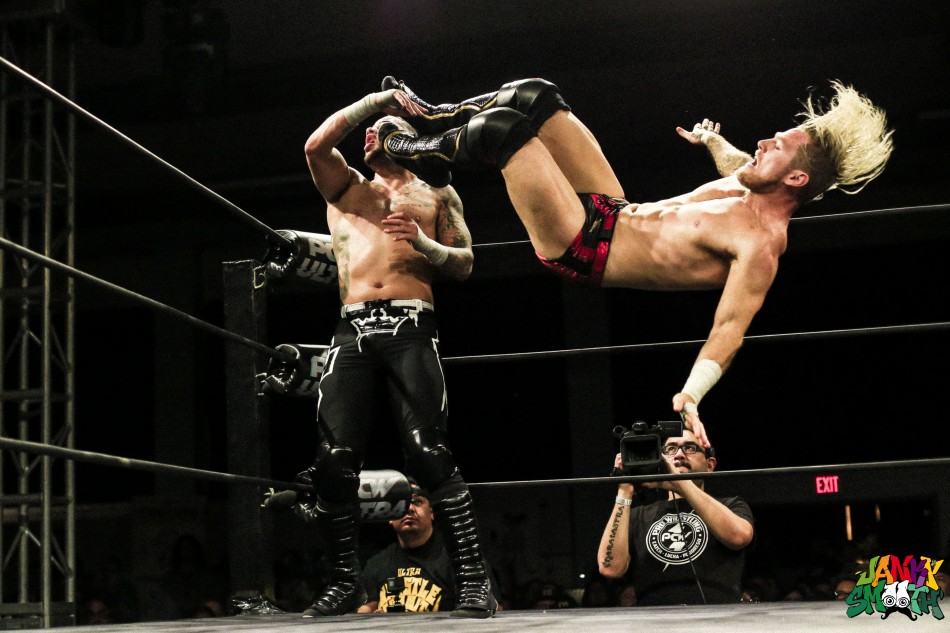 Revolver Scramble match
Caleb Konely v Douglas James v Randy Myers v Kikutaro v Happy Man
This match looks like every character from every channel was on one show and didn't get along. This was so much fun but you get this electric feeling through your body when Douglas James is in command. He is a star. There was a four man headlock and DJ still made it legit. Nothing against anyone else but keep an eye on DJ.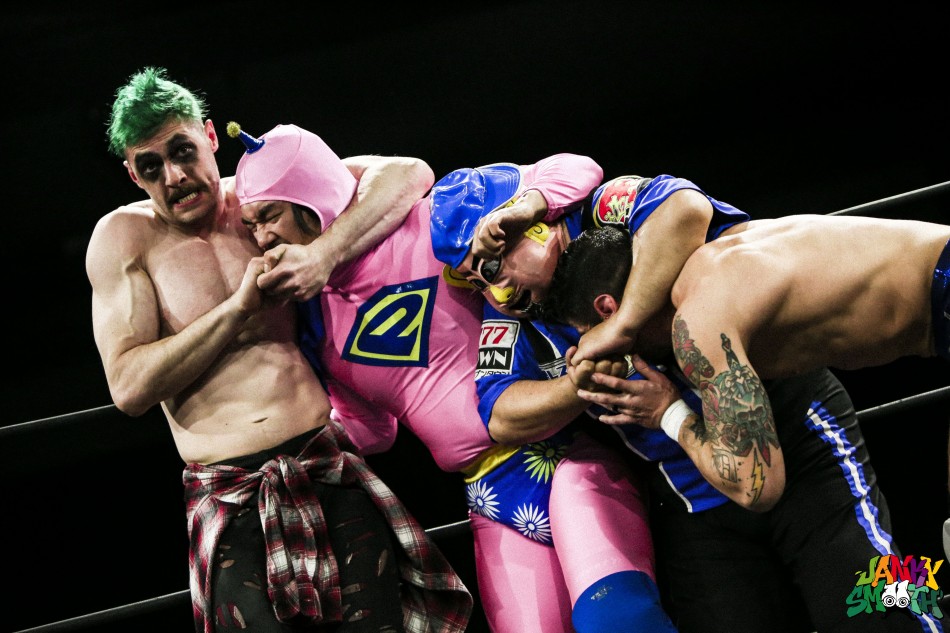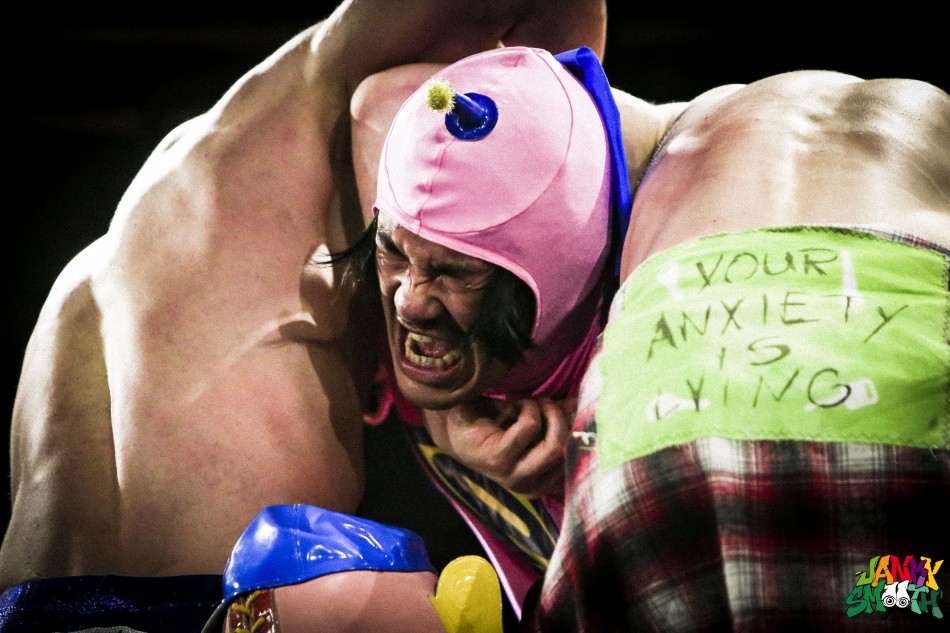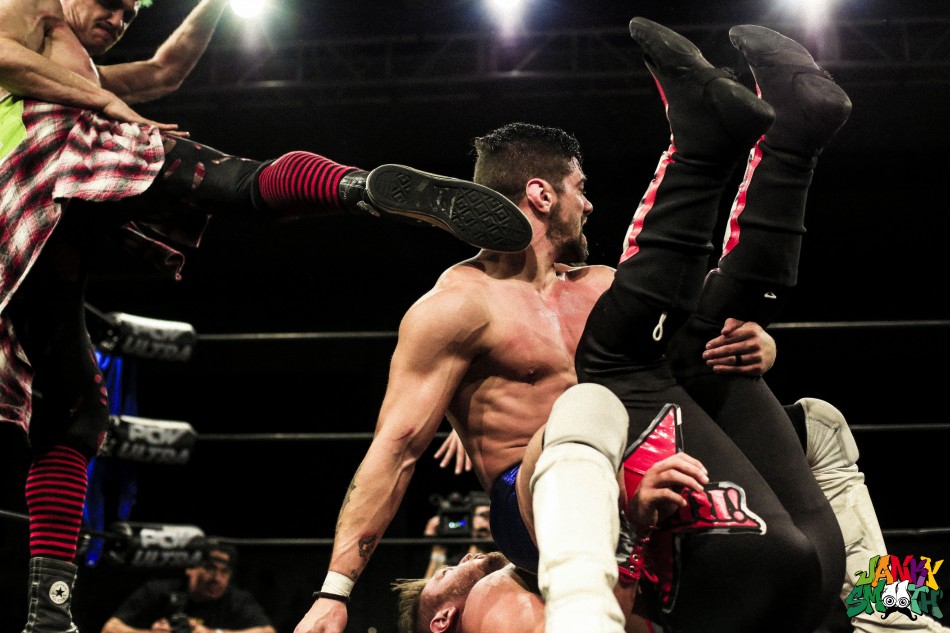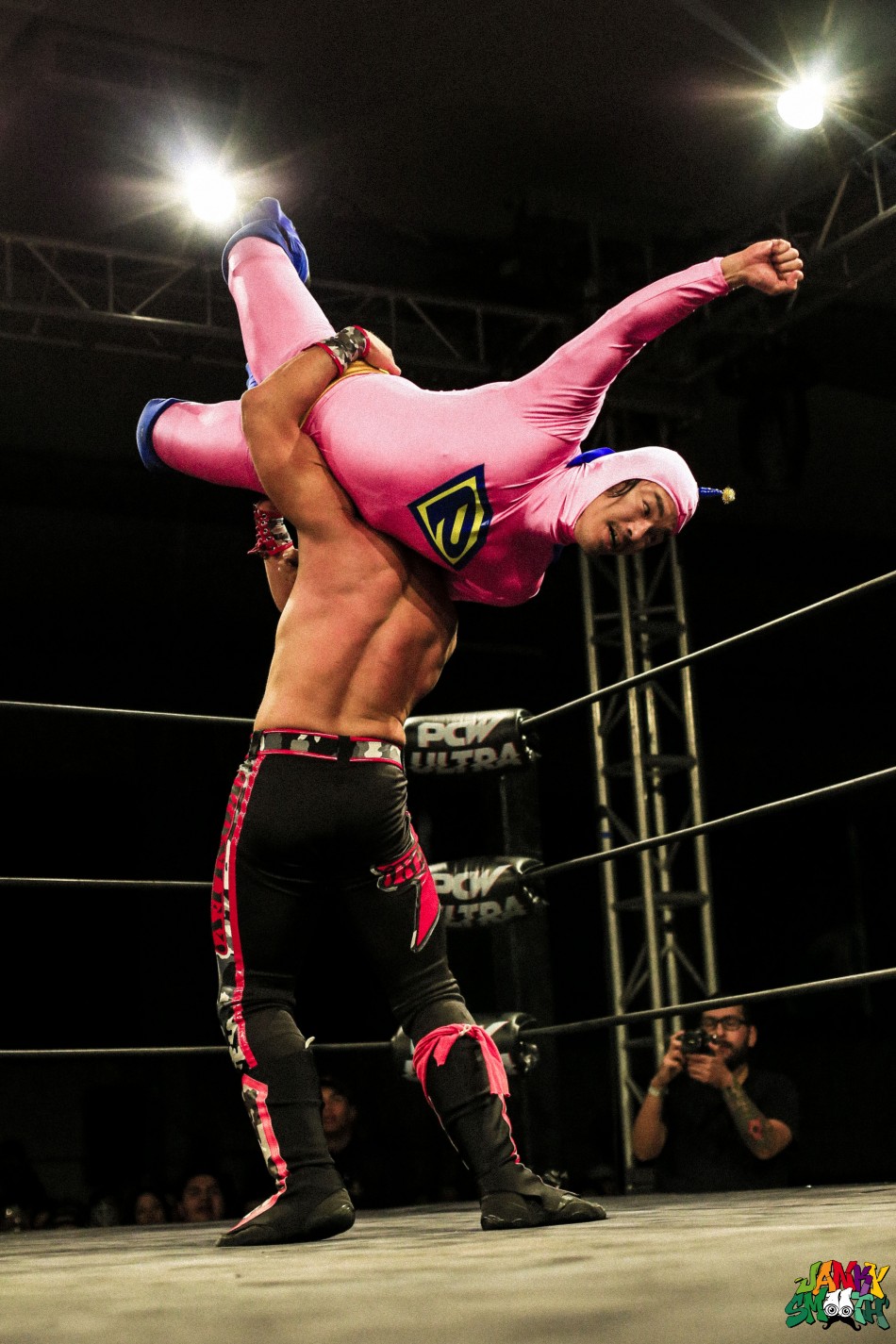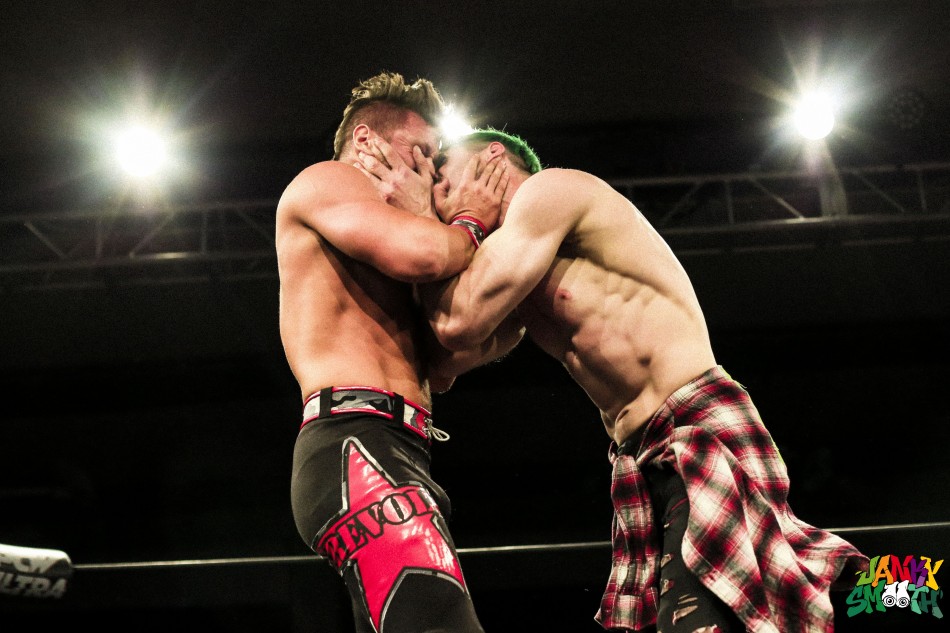 Tessa Blanchard & Daga v Johnny Ultra & Taya Valkyrie
I almost didn't even want to watch this match. Tessa always wins. There is no one more dominate in PCW than Tessa Blanchard. The crowd loves her almost as badly as they want her to love them back. She's such a pro she doesn't give it to them. I've never seen a tag match where the team was a married couple and where the married couple made out in the middle of the match with their opponent defeated on the crowd.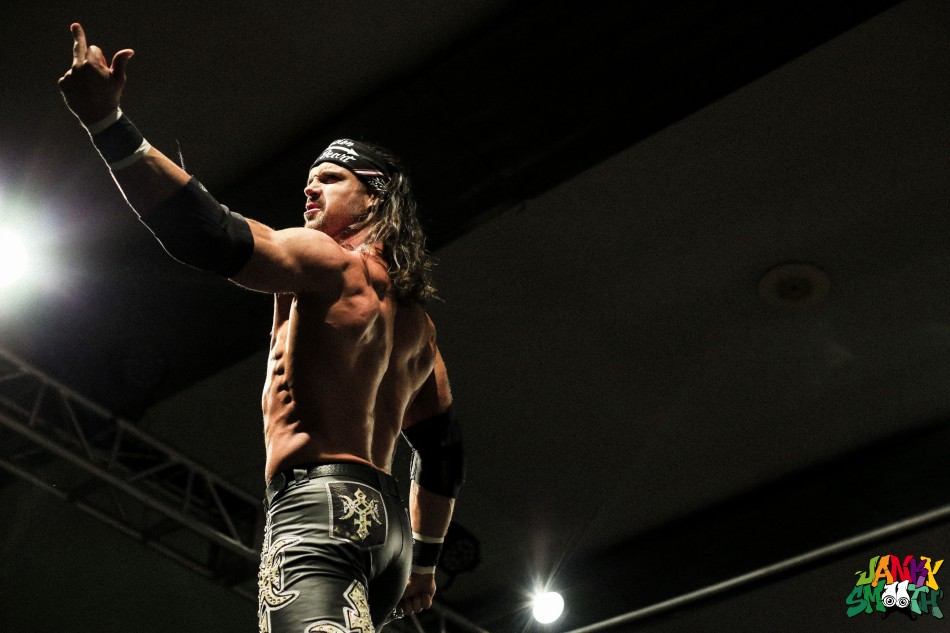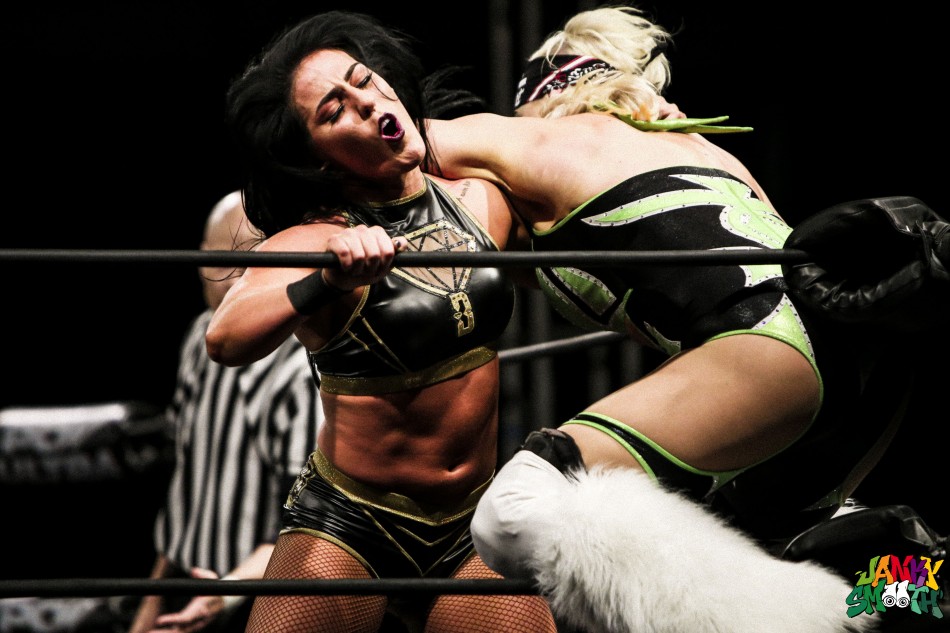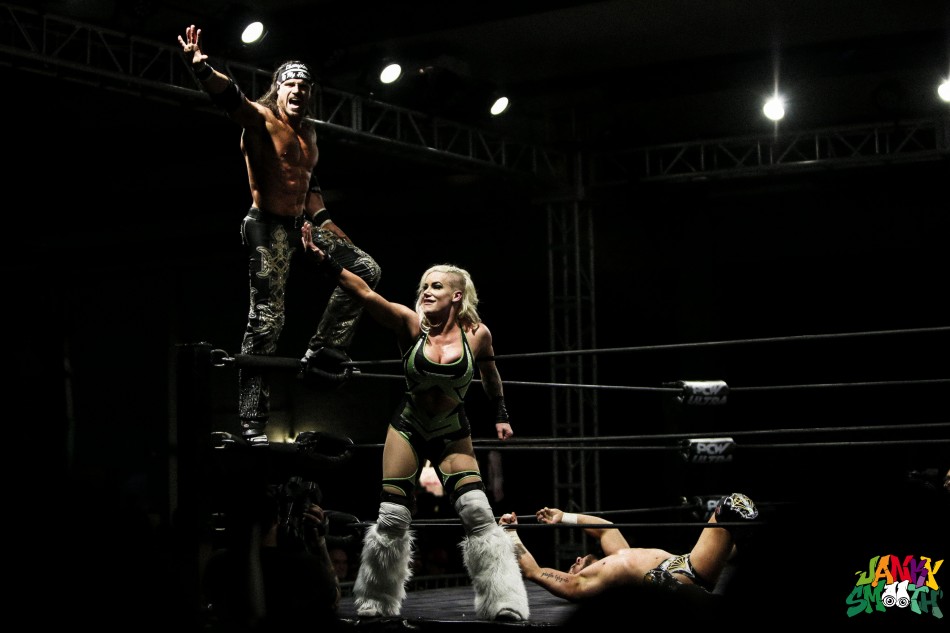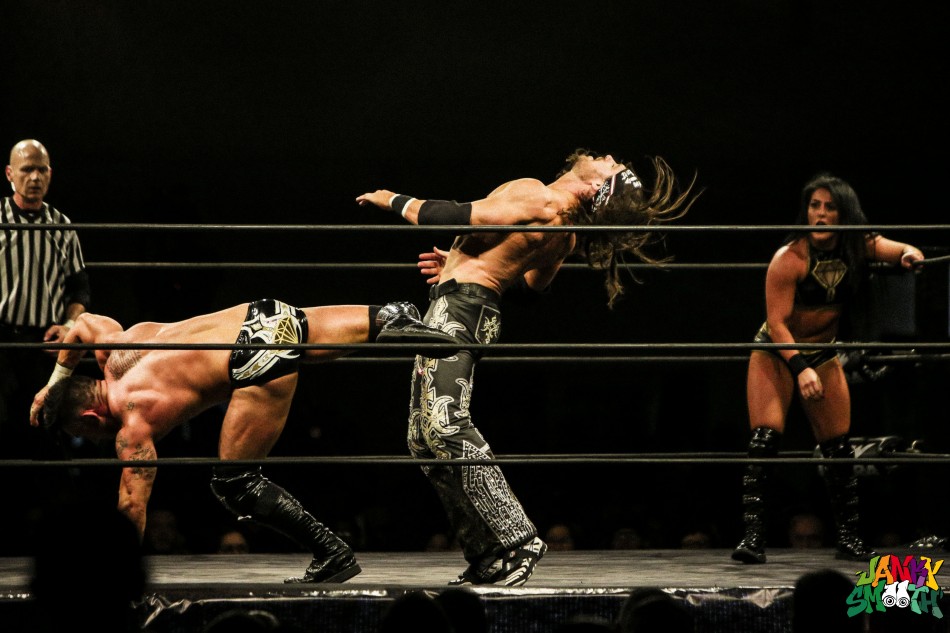 Sami Callahan vs Brian Cage
Question for Brian Cage, why not just be the Terminator? Copyright, I know, but also isn't there another guy doing a Terminator thing? The crowd is chanting John Connor at Sami Callahan and it all makes sense and I take it back.
During the match, I had this thought I parked in a spot that wasn't a spot. I usually worry it'll be towed by the time it's time to leave but the thought that's calming me is if it's been towed already then there's nothing to worry about. I came back to the match when Sami spit on his hand and tried slapping Cage with it.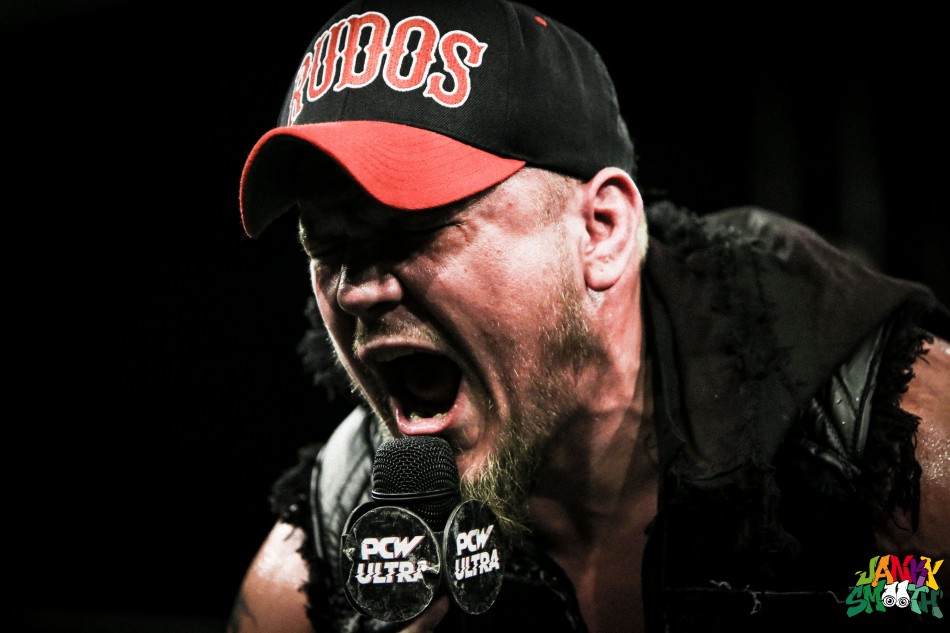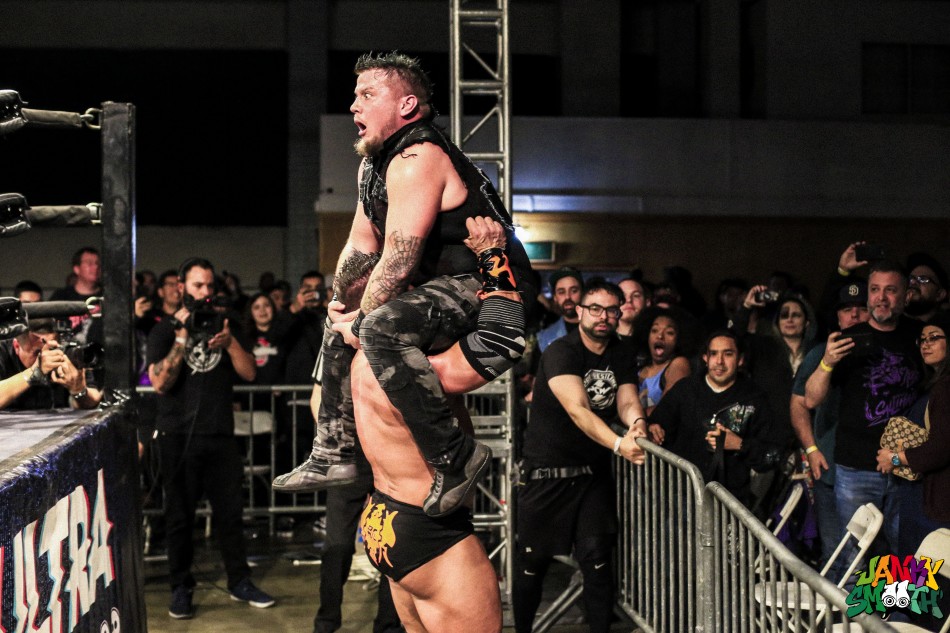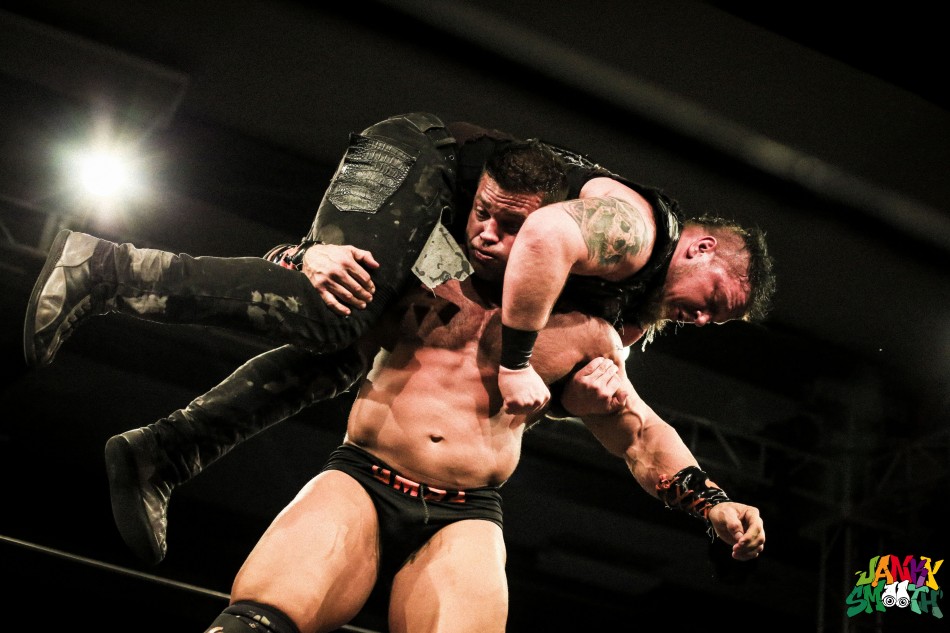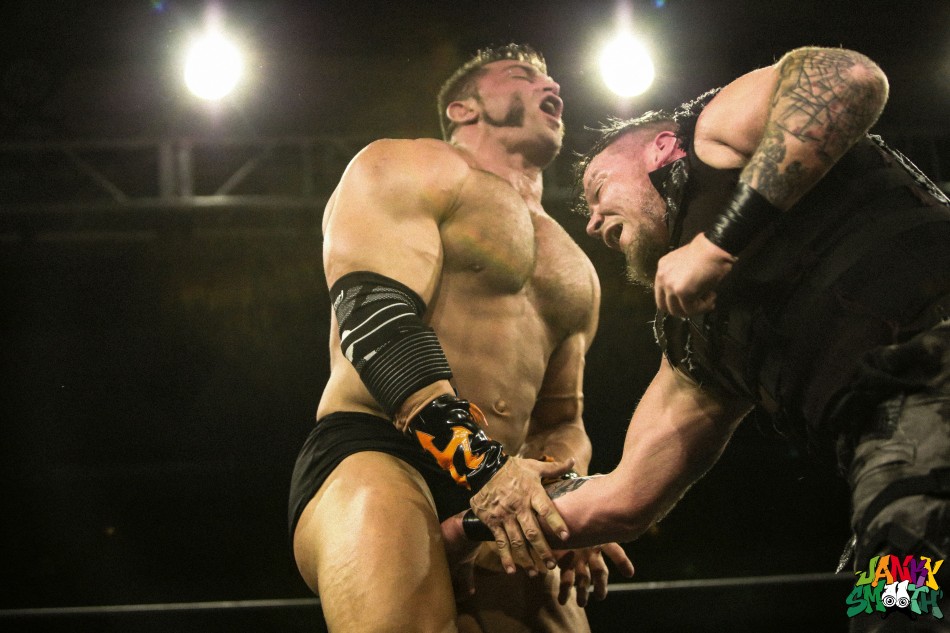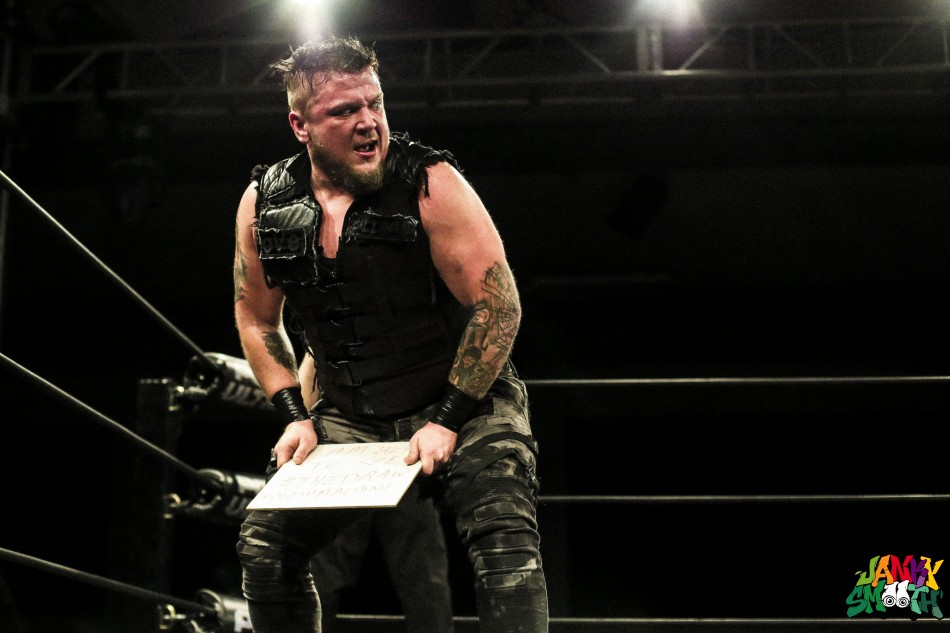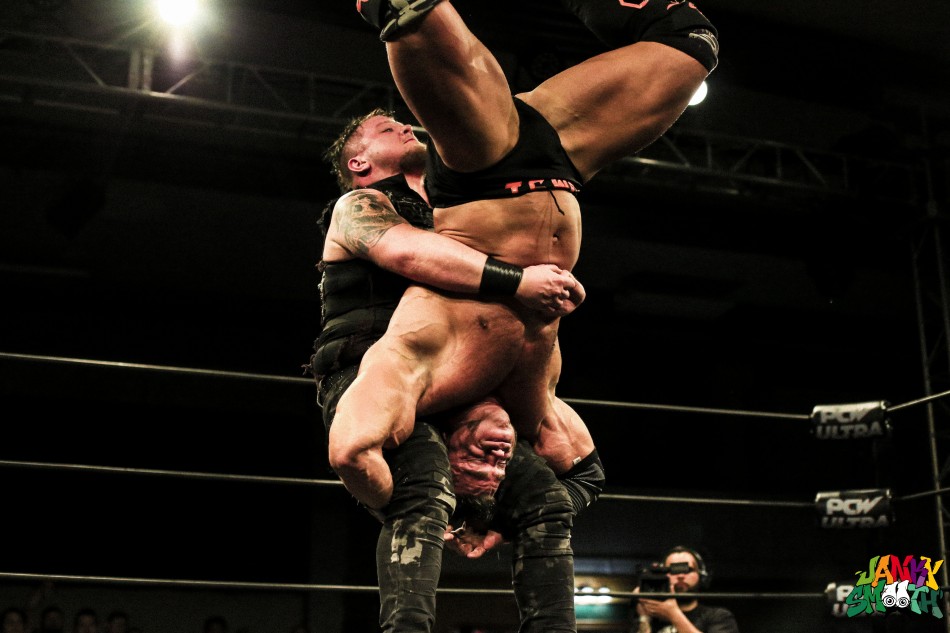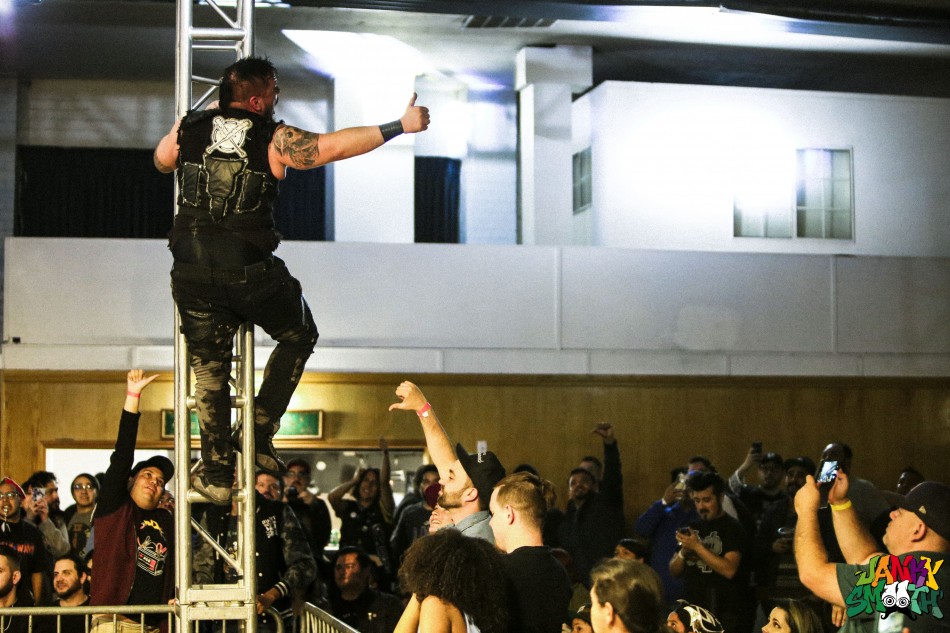 Jake Atlas v Desmond Xavier
"Where did this Jake Atlas come from?" I thought but also "Welcome to the party". I've always thought and this isn't a dig but why was Jake called Superstar. Maybe it's the title making the man but Jake came into this match as if a little bit of Shane Strickland's essence was transferred to the belt and absorbed by him. Xavier was game and those jabs and crosses were sharp but how do you counter a cartwheel into a upside down DDT. That's an equation for another man to figure out.
This is a serious question. What's the difference between OVE rules and all violence is legal rules? Actual question I want to ask but the men who would answer it would either hit me with a bat or a spike.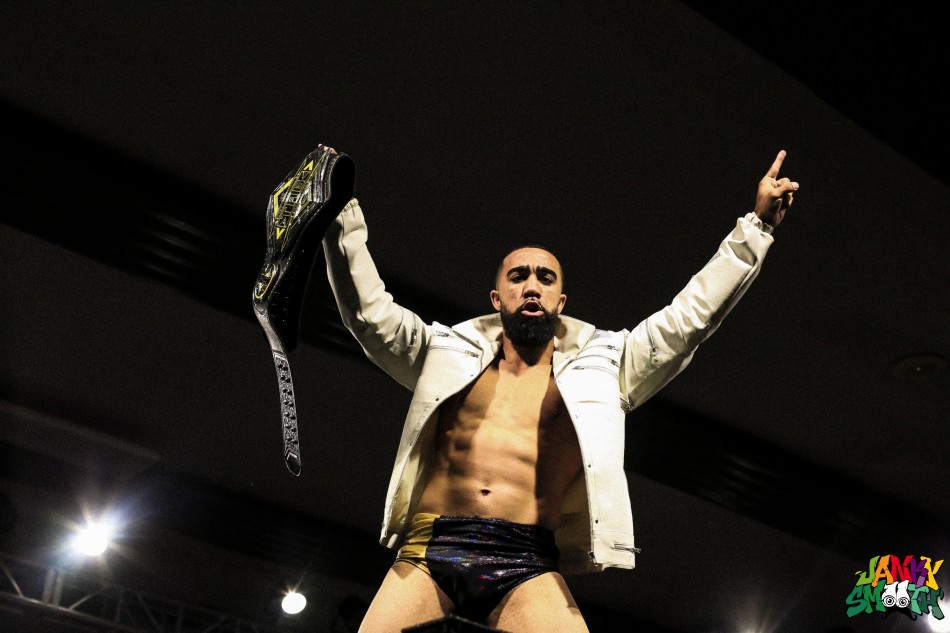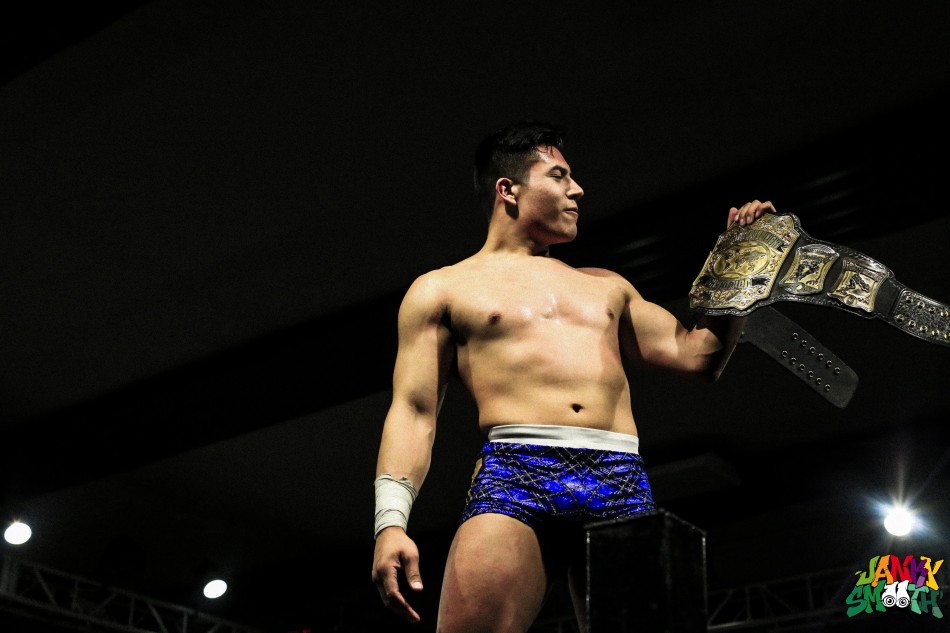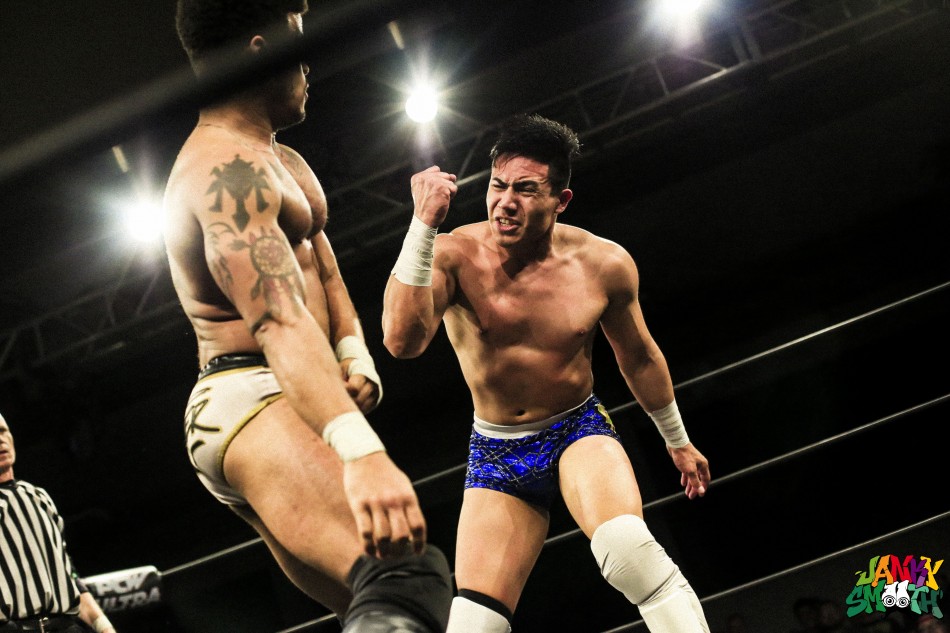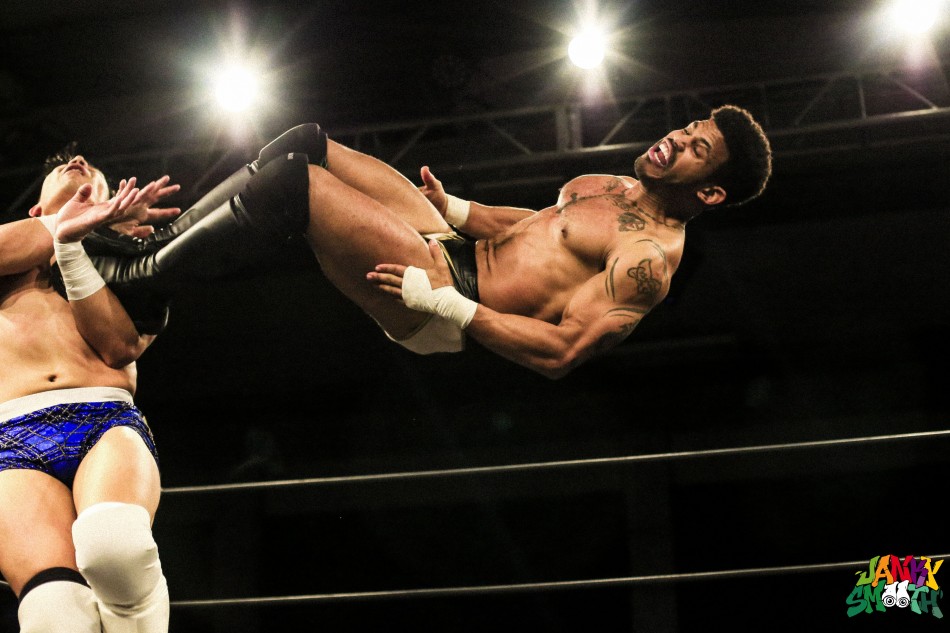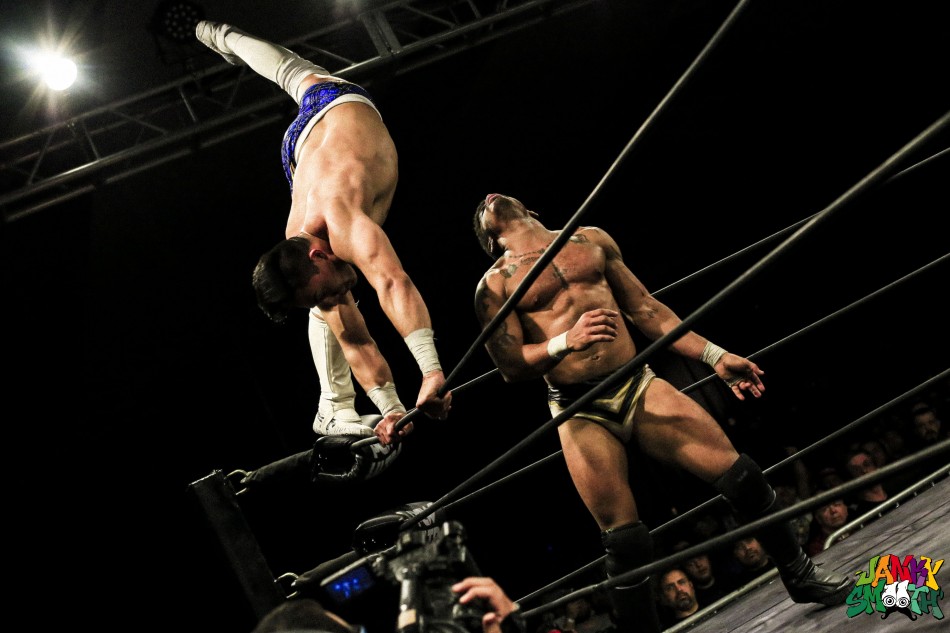 Warbeast v sent2slaughter v The One Percent
It's hard to focus on your inner turmoil and existential dread when two guys are stabbing each other in the head. That's where I was during this match.
What if I can't…
Stab
Should I be around people?
Stab
Oh god, shut up dude…
Stab
I should pay attention…
Stab.
This match was bonkers, anything is possible but I don't know if I could ever willingly trade stabs to the head as a mere appetizer for the coming violence later in the match. But that's who Warbeast are. They do what no one else is willing to do for gold. It's why they're holding both belts currently.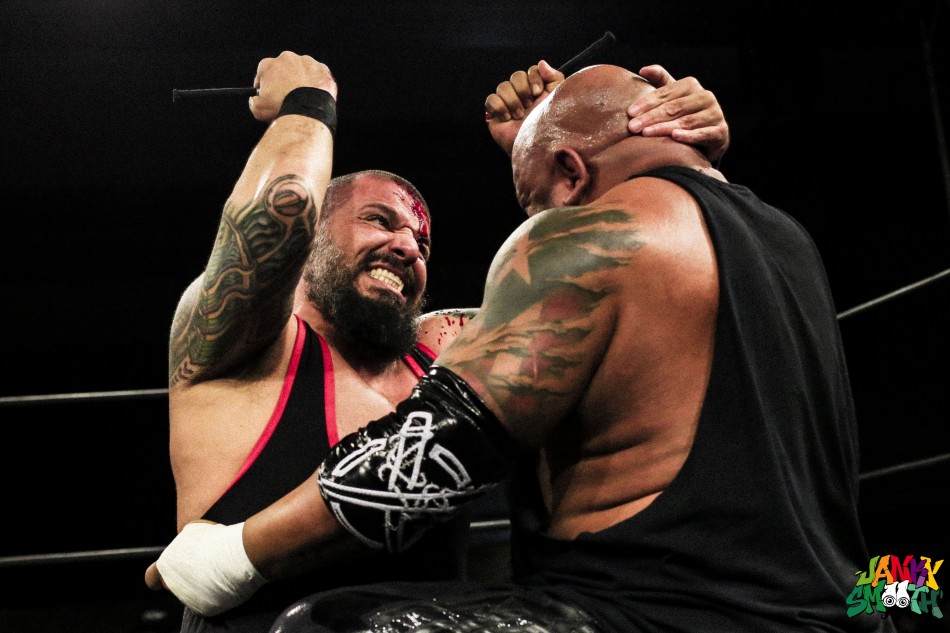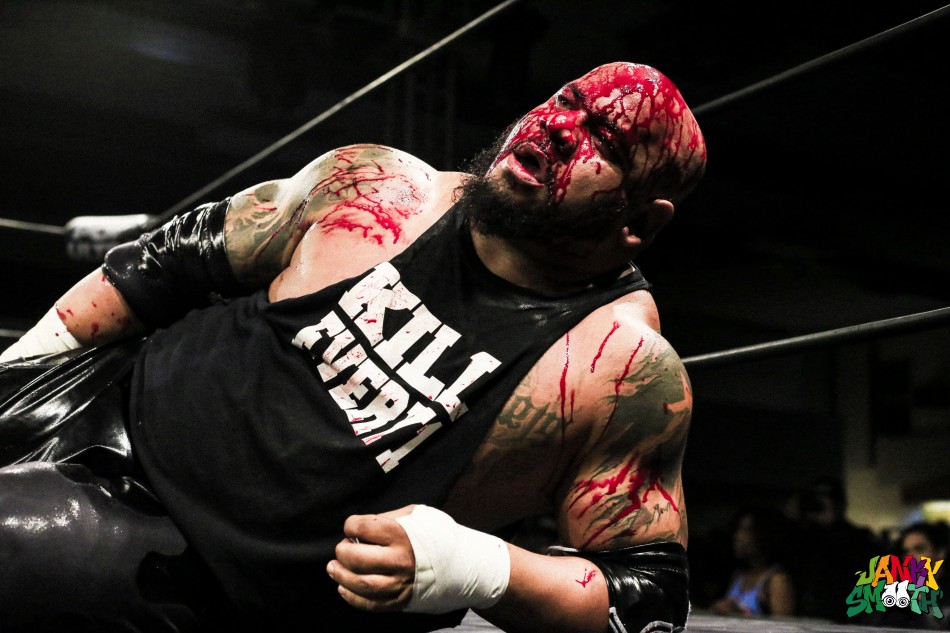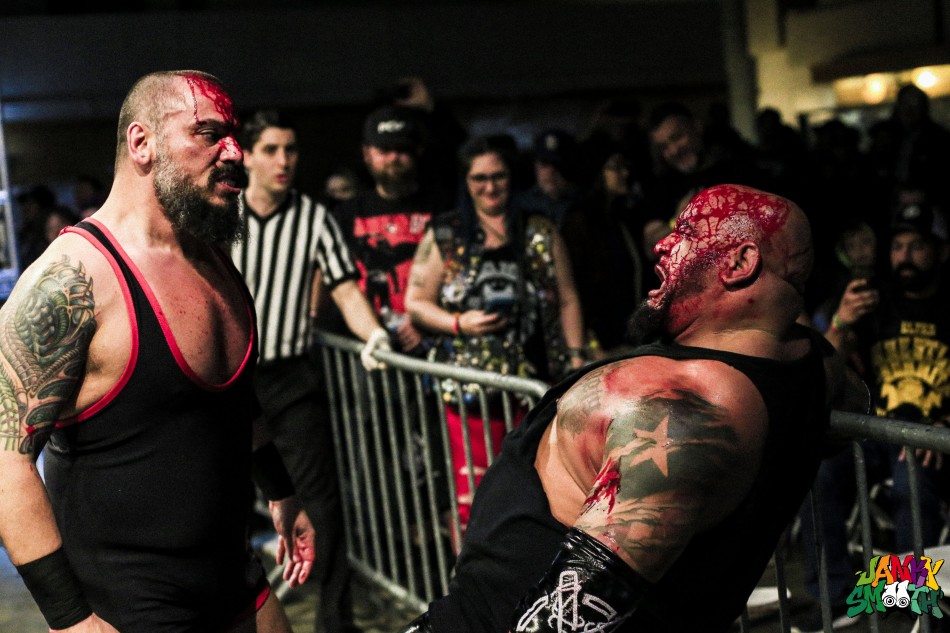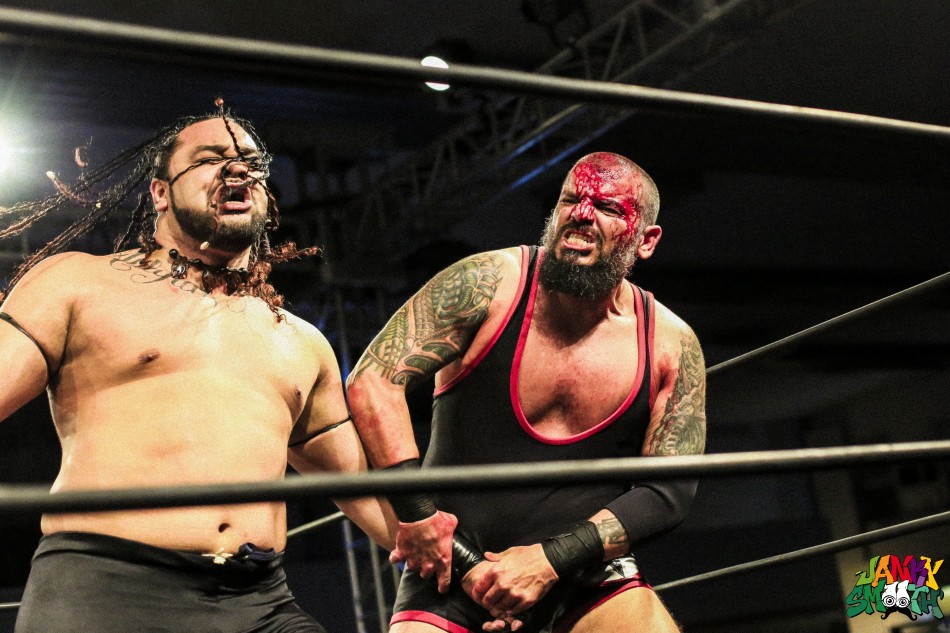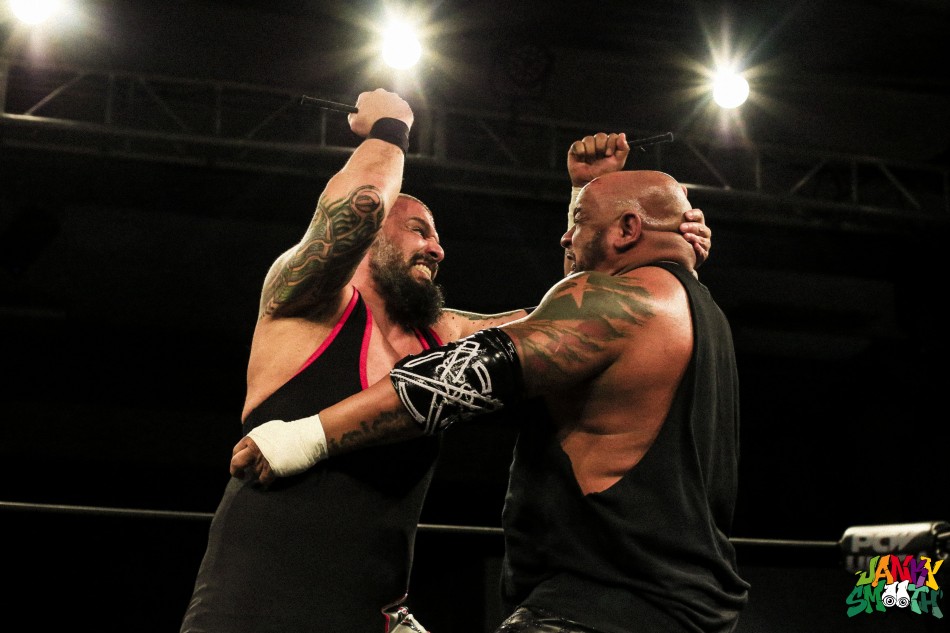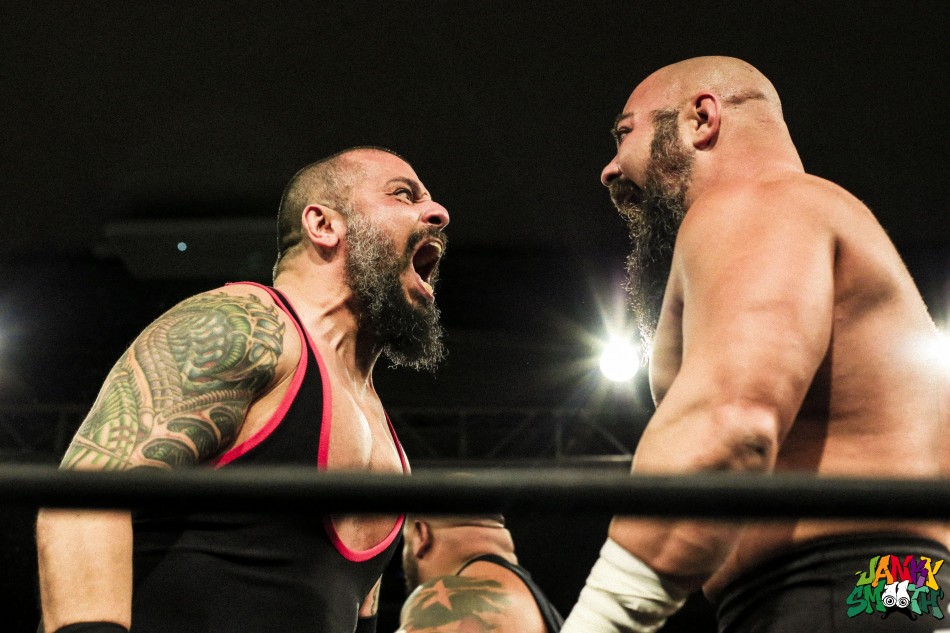 Shane Strickland v Mil Muertes
The intimidating sight of a man just standing there. Not reacting to his opponent then snatching him by his throat and beating him. Mil wrecked Swerve. Shane had some flashes of hope but Mil just cut him down. Not what I expected. And that's a credit to Shane's untouchable aura and Mil's conquering ability.
Shane Strickland has been the man not only in PCW but all over the country. His wars with Darby Allen and everything he's done in Evolve, Defy and so on. It's a sign of how he's so believable and beloved as the man it's hard to see him lose. And yes, Warbeast had a hand in it but it's still hard to believe Swerve couldn't just beat them all.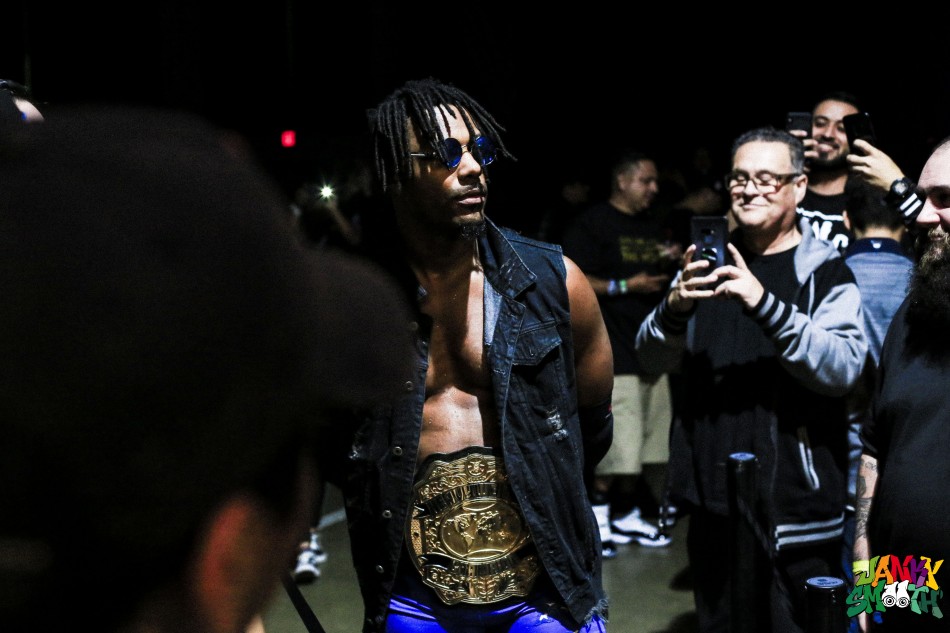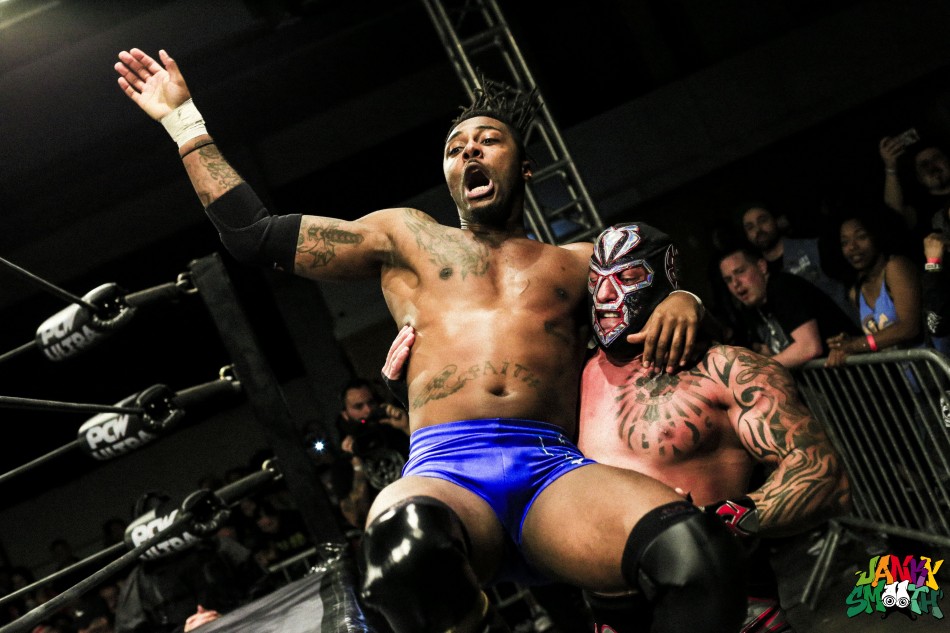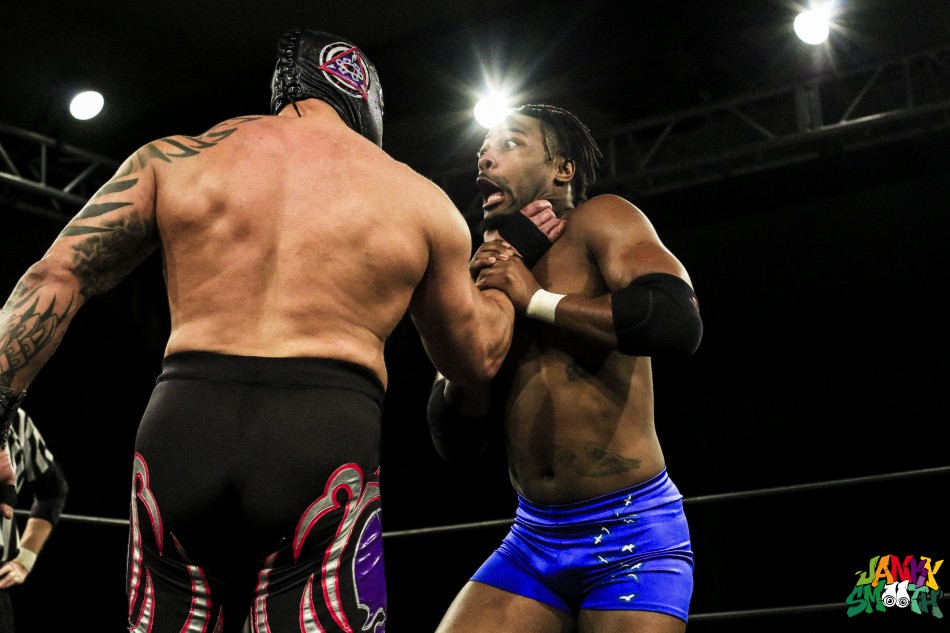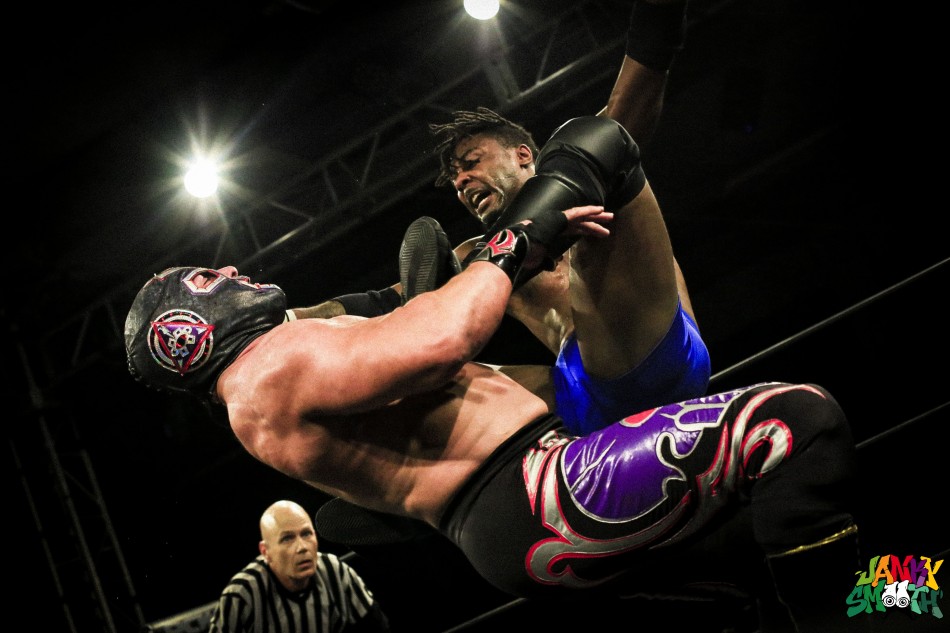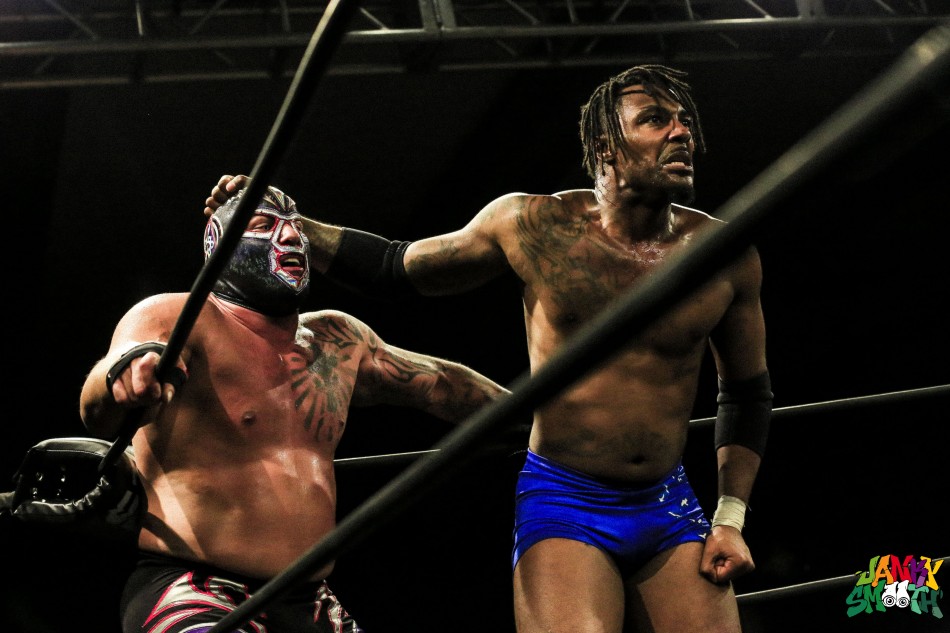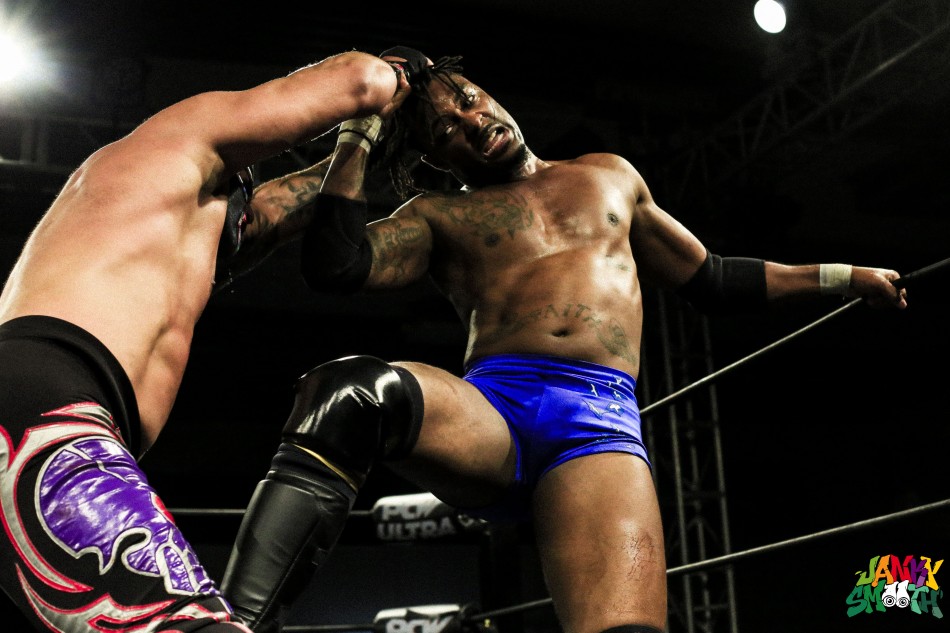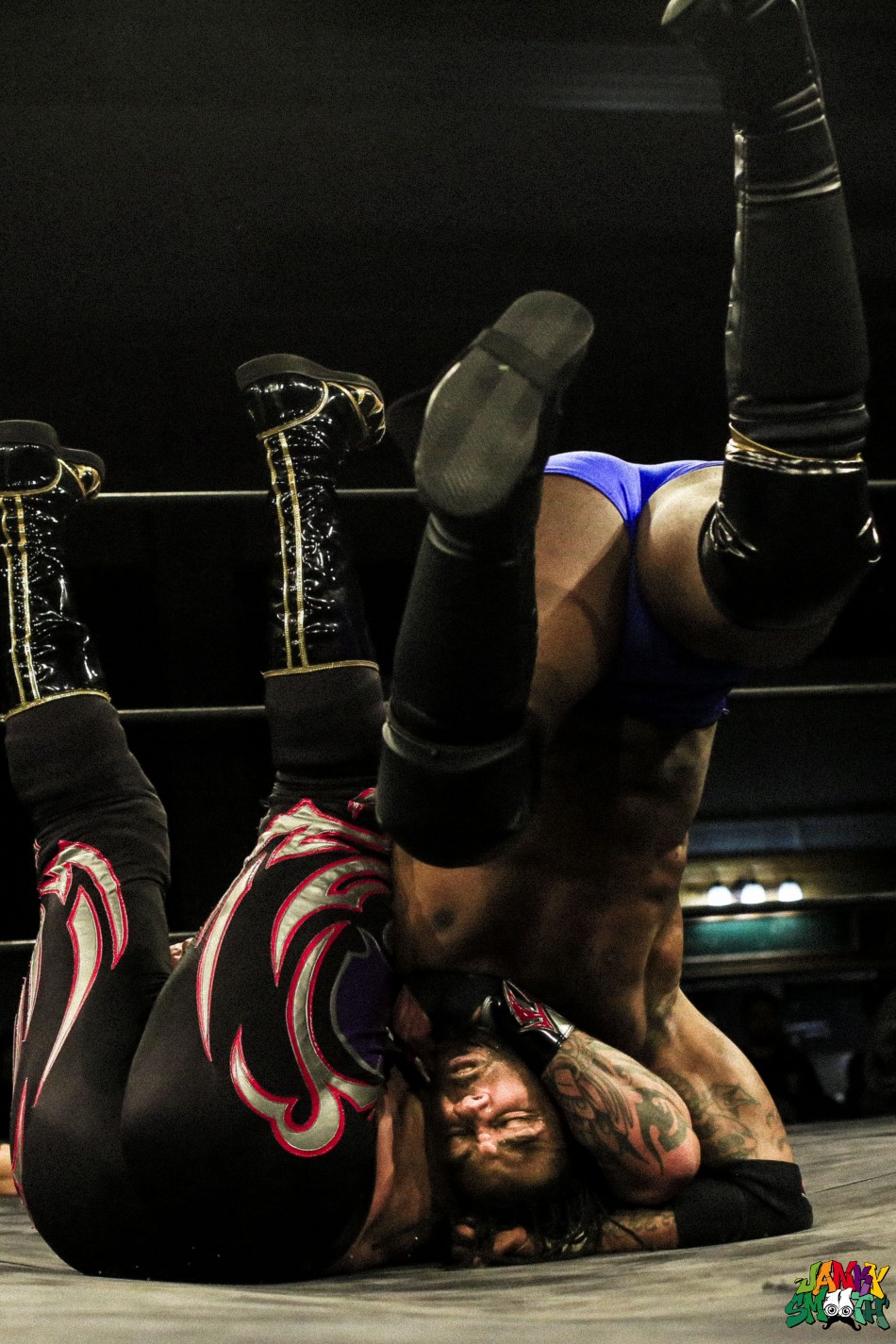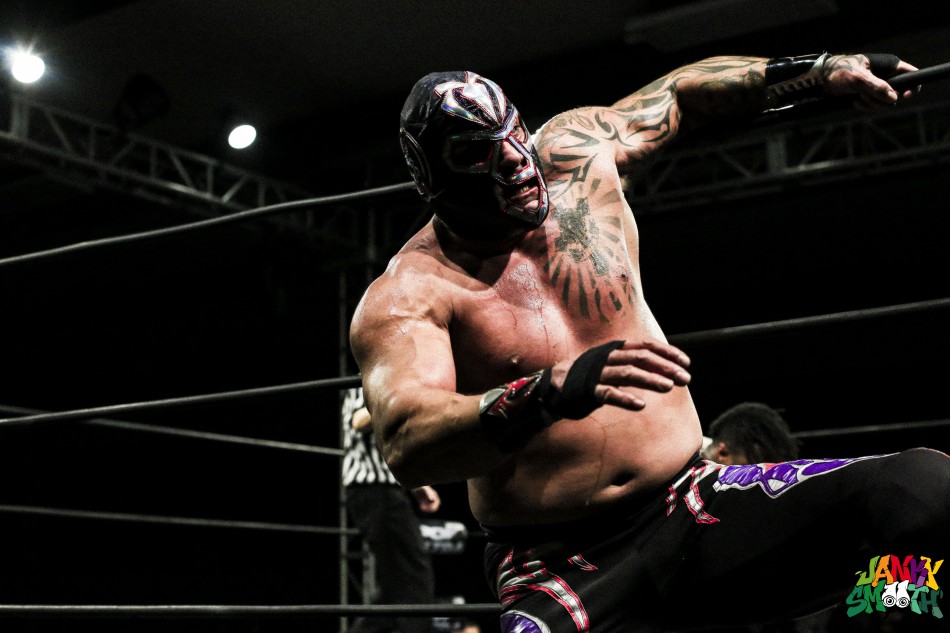 Words by: Jonathan Reyes
Photos by: David Fearn