Rebels of Wrestling: PCW Ultra 3 Year Anniversary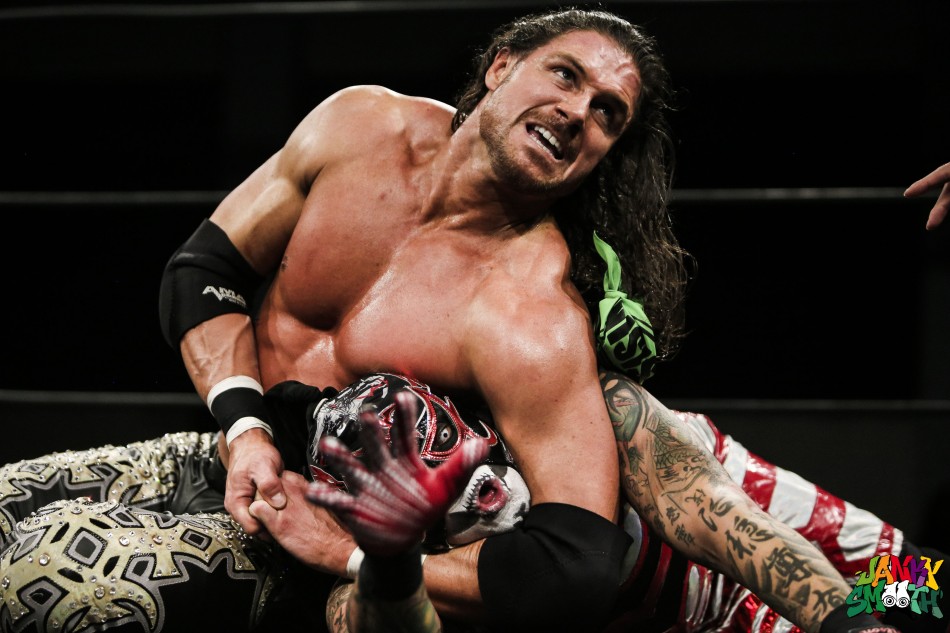 For how popular independent wrestling has become, it's still at the edge of the map, on the outskirts of the mainstream, that's where PCW Ultra grows. In the dark, like a mushroom, unsuspecting and complex. Outcasts and rebels with a super chill attitude.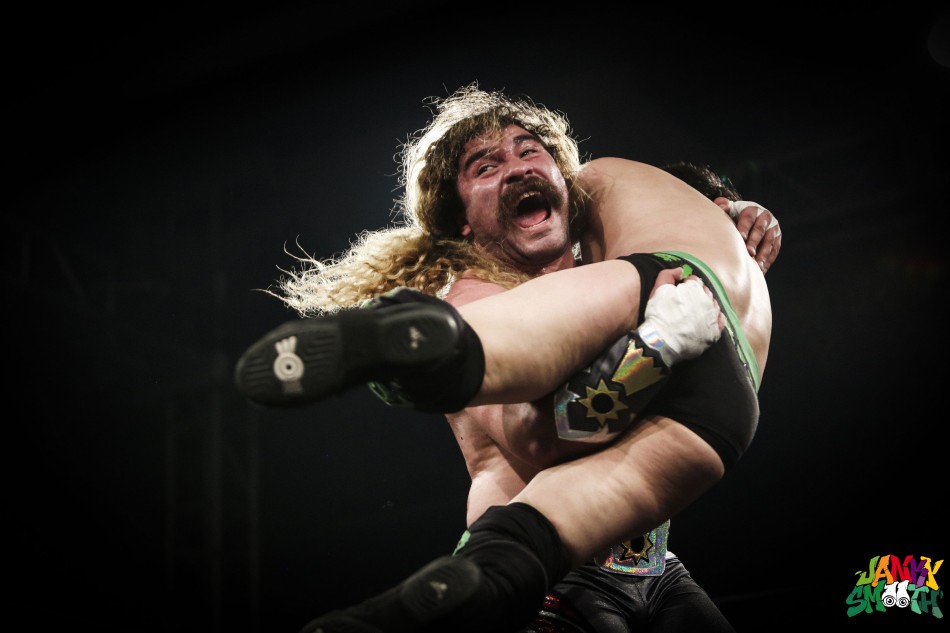 Cultivated in the San Pedro bay, to describe the organization as such is to describe the city. While I mean it romantically, if you ask Johnny Ultra who grew up on the other side of the hill in Palo Verdes he'd call it "the place where he throws his trash" and "people with cars who can't make it up the hill".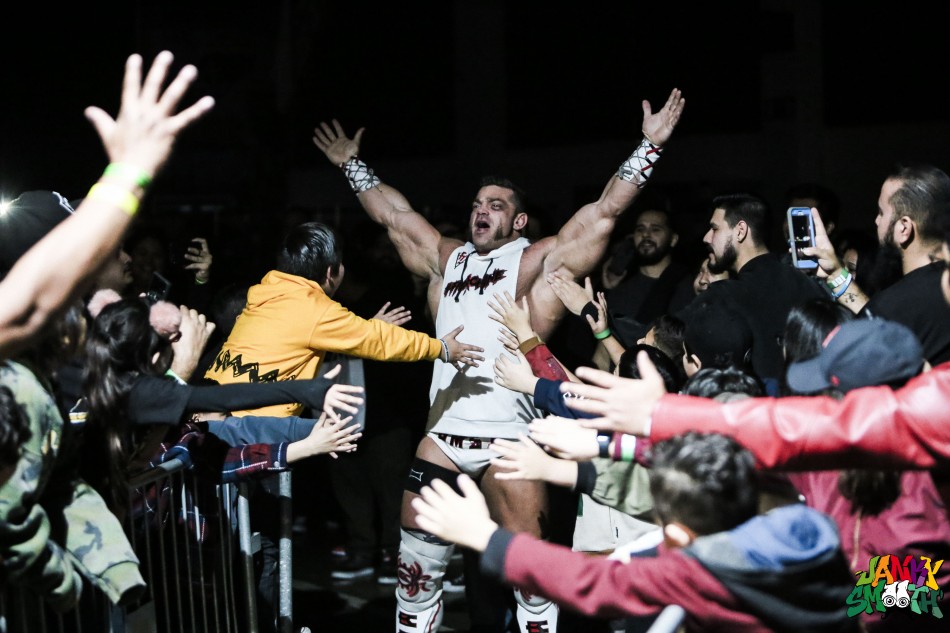 Right from the start this felt different. To start PCW ULTRA's third year anniversary show Shane "Swerve" Strickland the first person to carry the PCW Ultra LHW champion and PCW Ultra Heavyweight championship came out to address the crowd. To let them know to ignore what the internet might say. To let them know that there is nothing, not contracts, not rumors, not weight class stopping him from achieving his goals. He is the newly designated PCW ULTRA champion as he relinquishes the PCW ULTRA light championship with a challenge to the ULTRA light division, try to be a better champion than he was.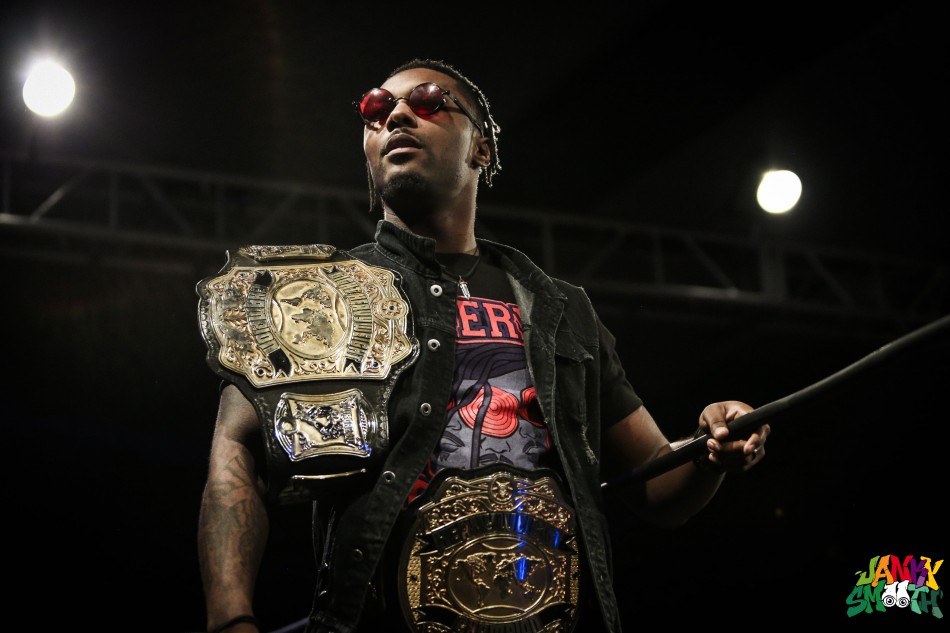 Everyone in this match, when your friend adds a song to the queue that bangs.
Jake Atlas (W) vs Eli Everfly vs Fidel Bravo vs Douglas James vs The Oracle
Ultra light championship
The participants of this four way scramble entered the ring but the surprise addition of Douglas James added another egg to the scramble. A former champion himself, no one can deny his entry to this match. Except for maybe Ely Everfly, The Oracle, Fidel Bravo, and "superstar" Jake Atlas. Hard hitting and fast. I thought Jake had to win, not just to be champion but to show that he's the man in the UL division. Ely, like most smaller wrestlers, always makes you want to see him win. But who doesn't want to see the porn star mariachi looking Fidel Bravo win it? Big hits and big flips all over especially a beautiful arm drag from Jake to The Oracle which set up the end for him as Jake Atlas became the new PCW ULTRA UL champion. Jake grabs the mic and lets it flow. Blown out knee and all he told it like it was, he's a PCW veteran all you have to do is give him a path and he will show you the way.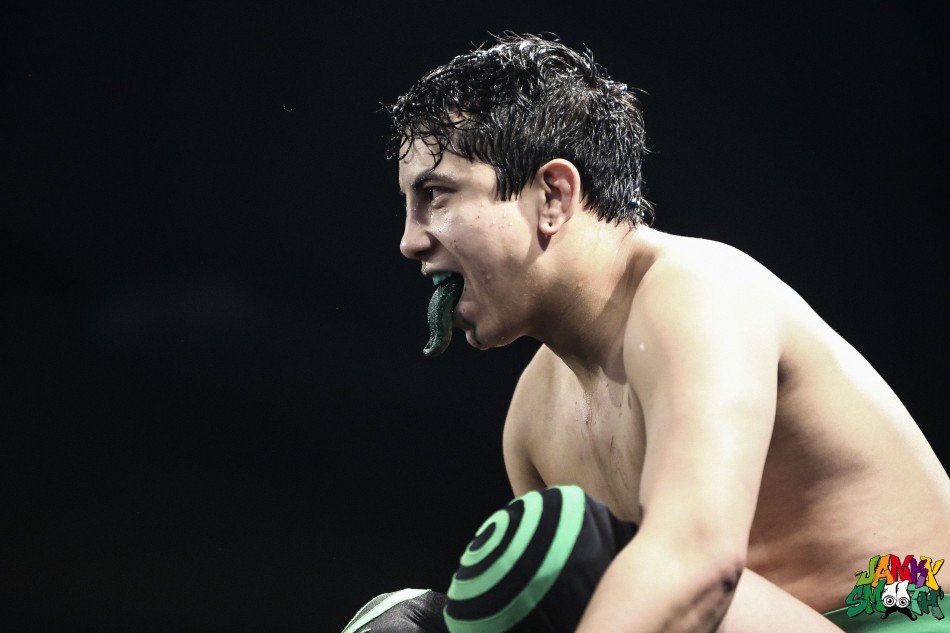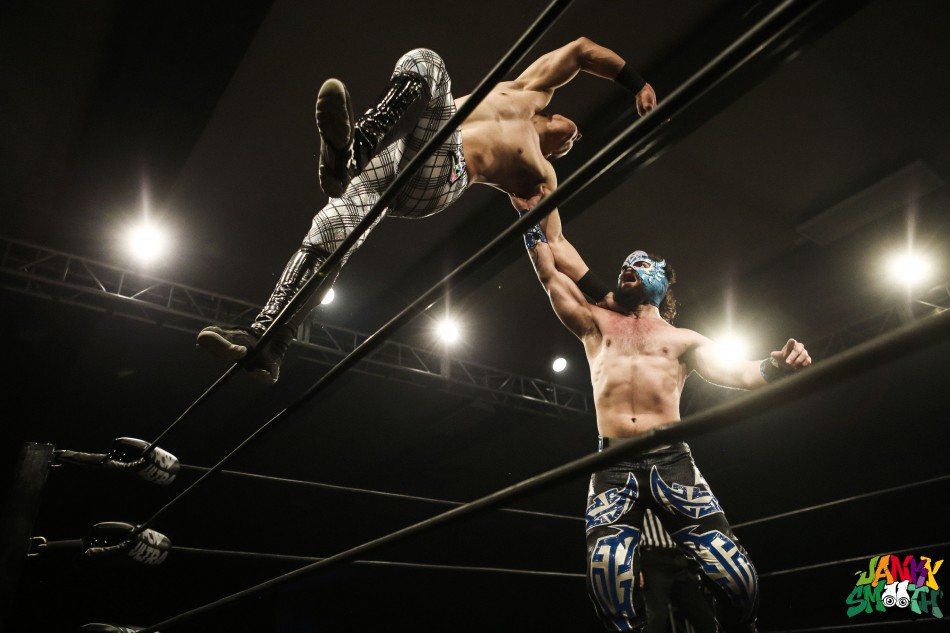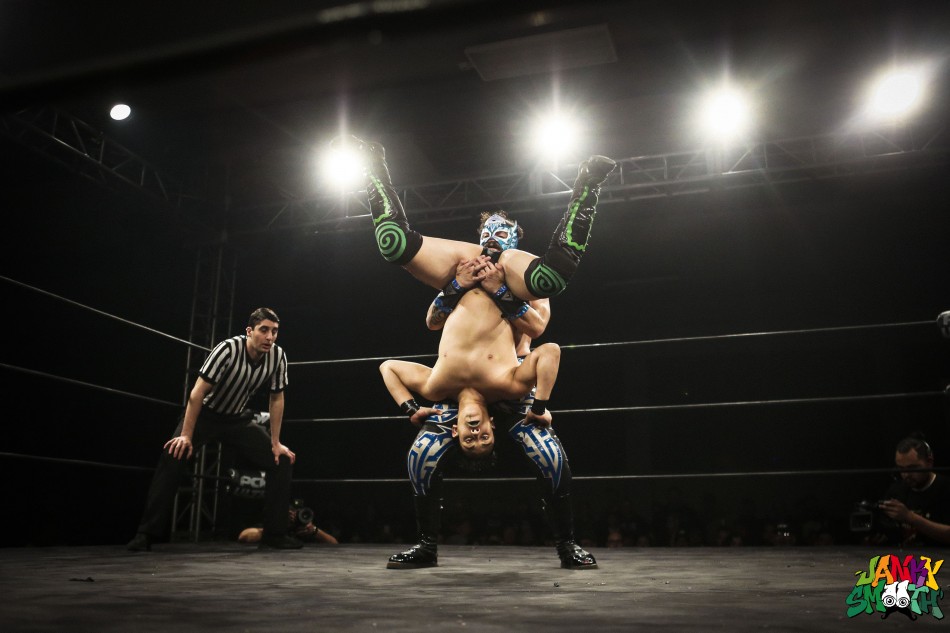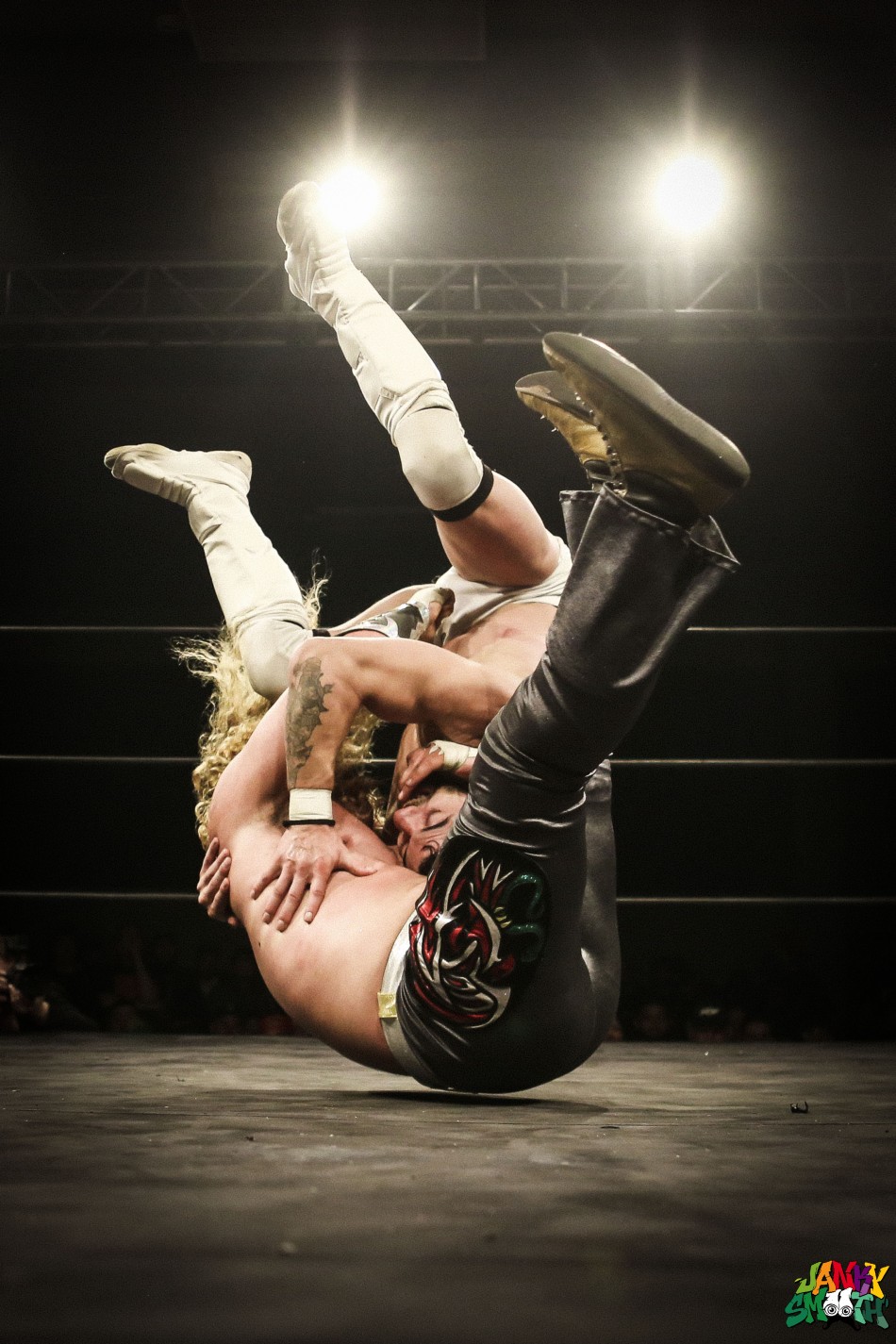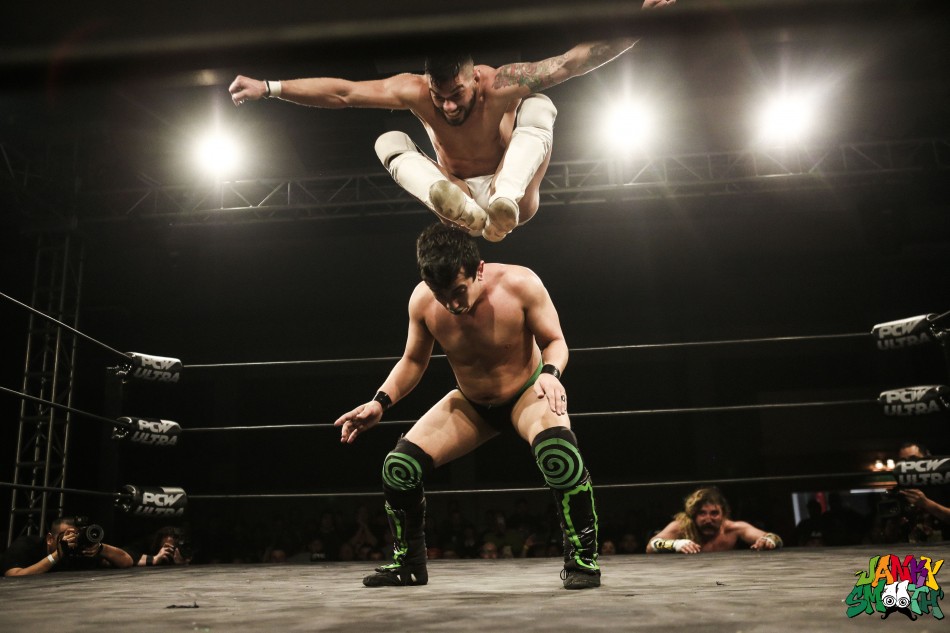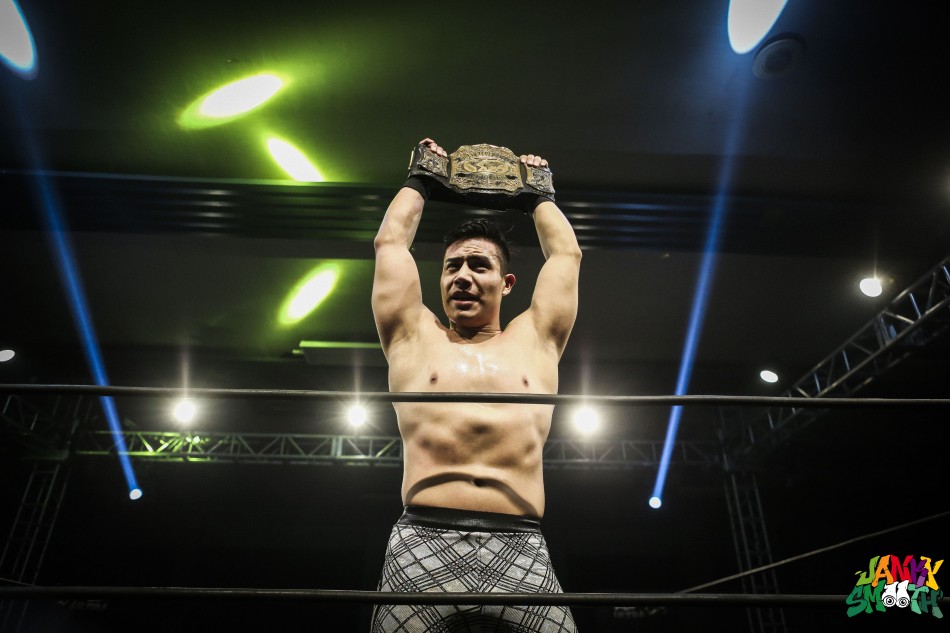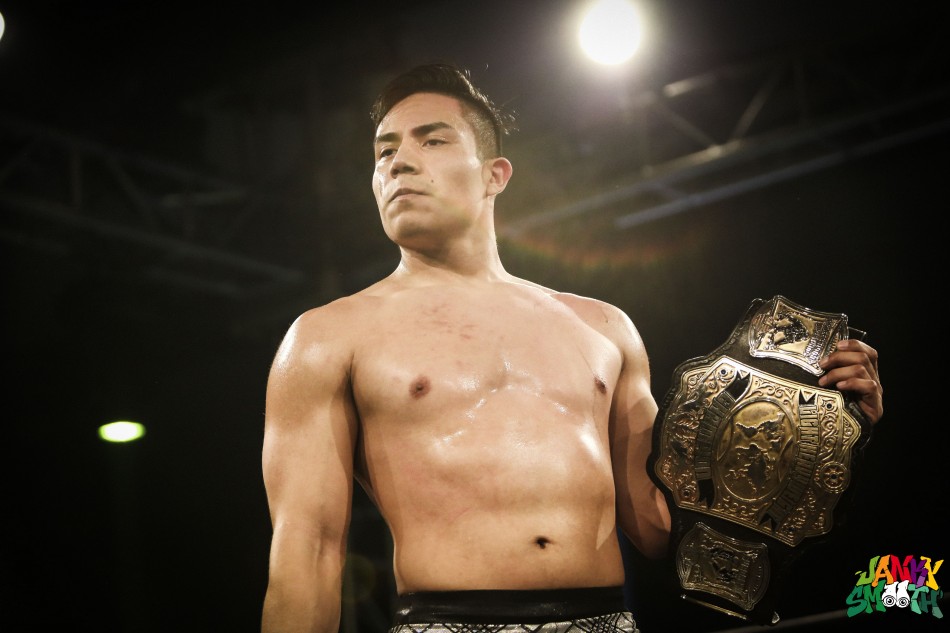 What your dad thinks you listen to vs what you think he listens to
Sinn Bodhi (W) vs Michael Marshall in a Watts Rules match.
Let's get this out before anything. Sinn lit fireworks on his chest walking to the ring. Possibly spending the entire pyro budget. So a Watts rules match as explained by Michael Marshall means no closed fist punches, no banned moves, no tossing him over the top rope, no diving over the top onto him. With those rules in place it was classic style match. With soiled towels and firecracker finishes.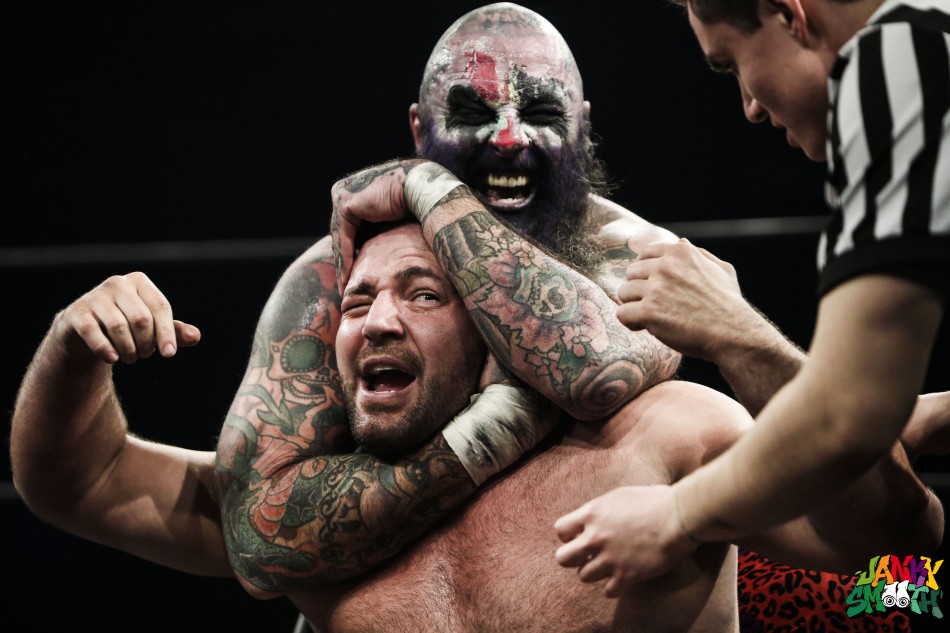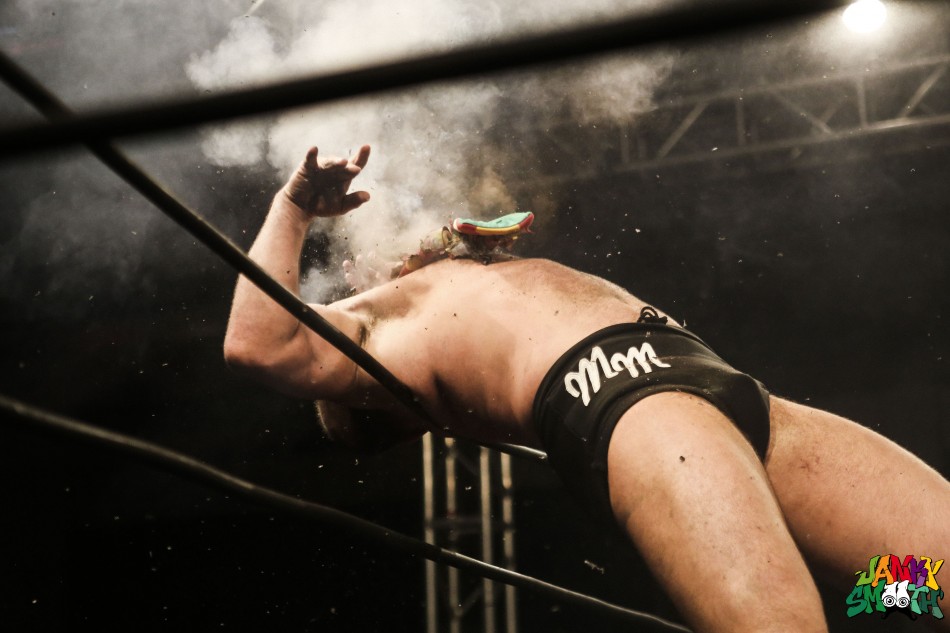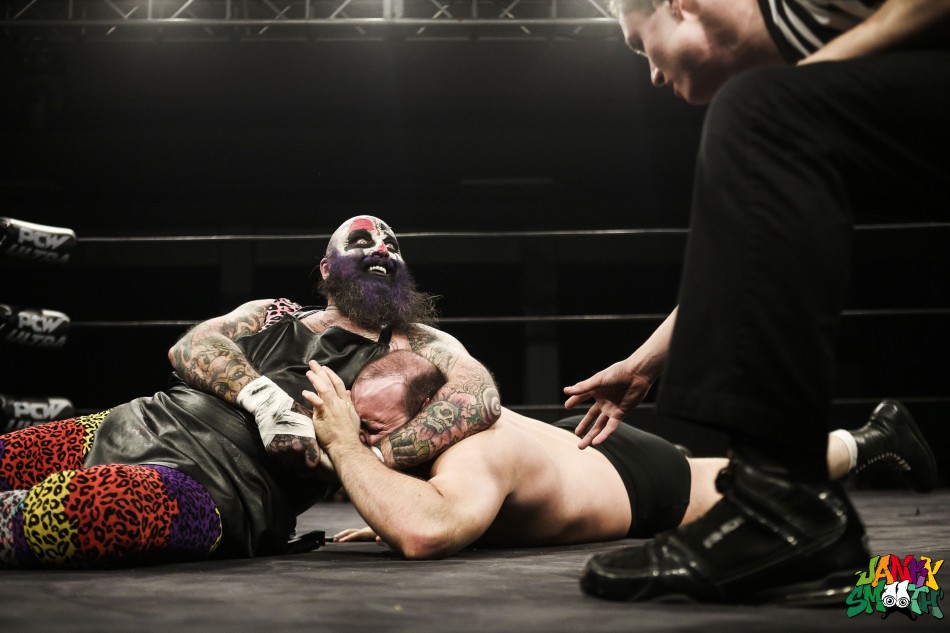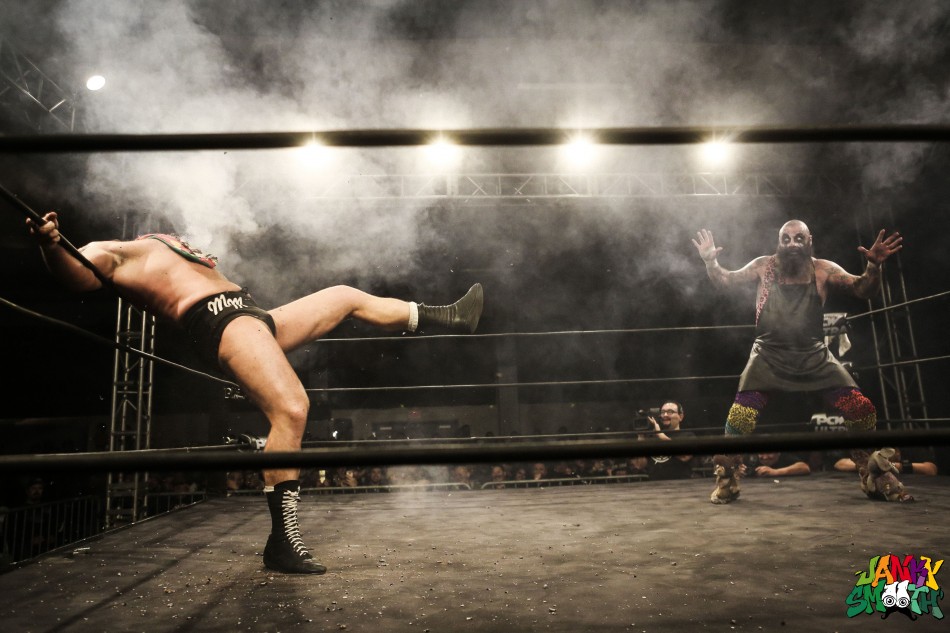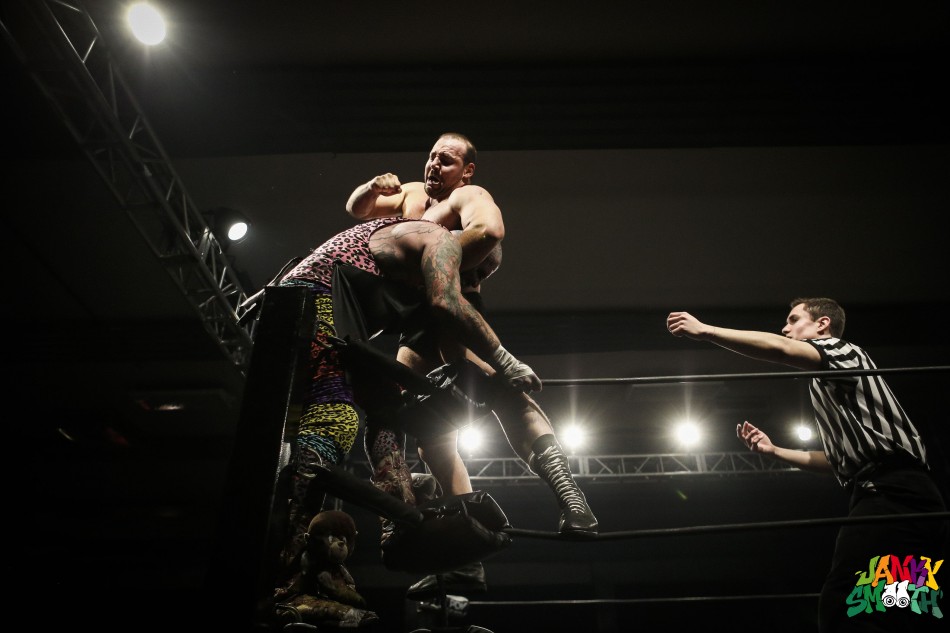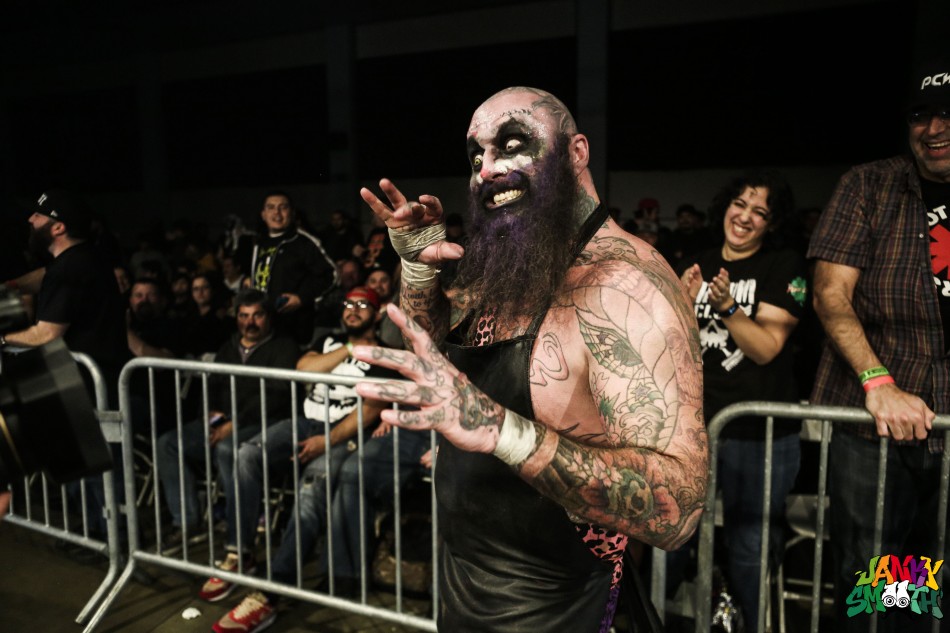 Cardi B vs Nicki Minaj of the wrestling world.
Tessa Blanchard (W) vs Taya Valkyrie
Ultra Women's championship
Hard hitting. Taya shoved Tessa before the match, without it this wouldn't have been as intense as it was. Taya might have won if she hadn't set the champ off before. If you strapped Tessa Blanchard to a lie detector test and asked her if she was better than everyone else on the show, it wouldn't call her a liar, the needle would be steady. Because when she enters the ring she's convinced herself of it. Taya Valkyrie is so much fun to watch. She's like your cool older sister in the ring, there's a Cardi B quality to her.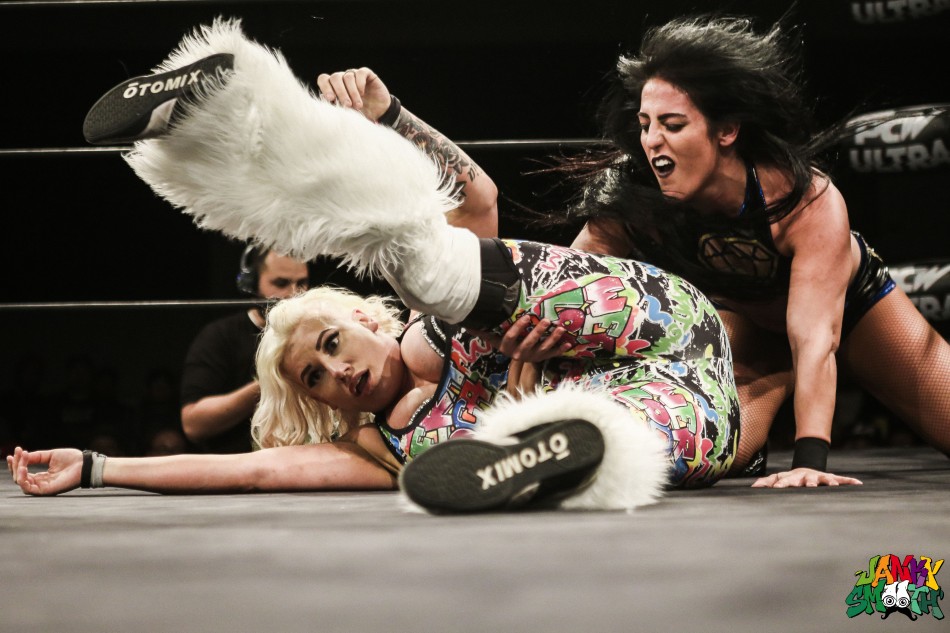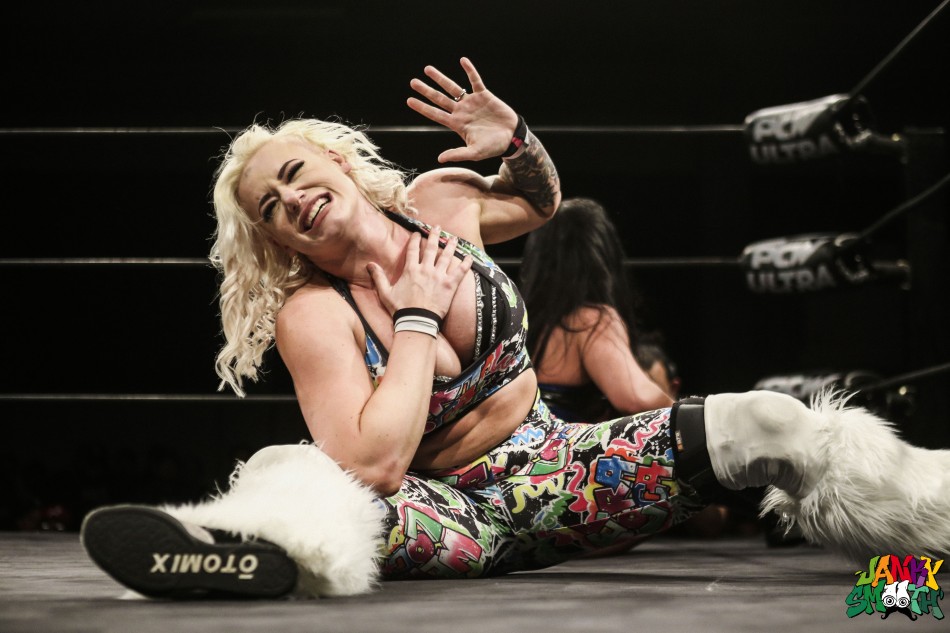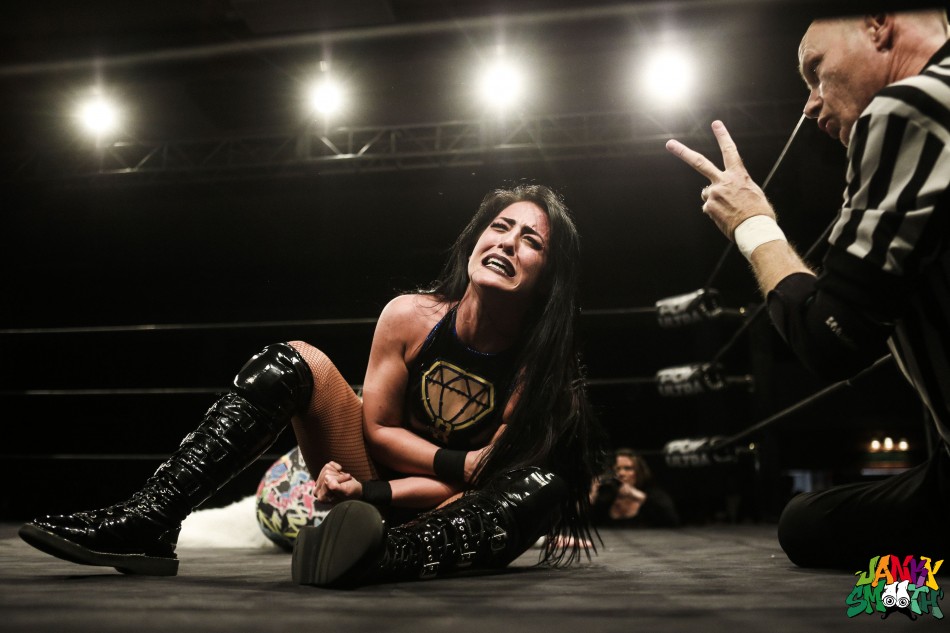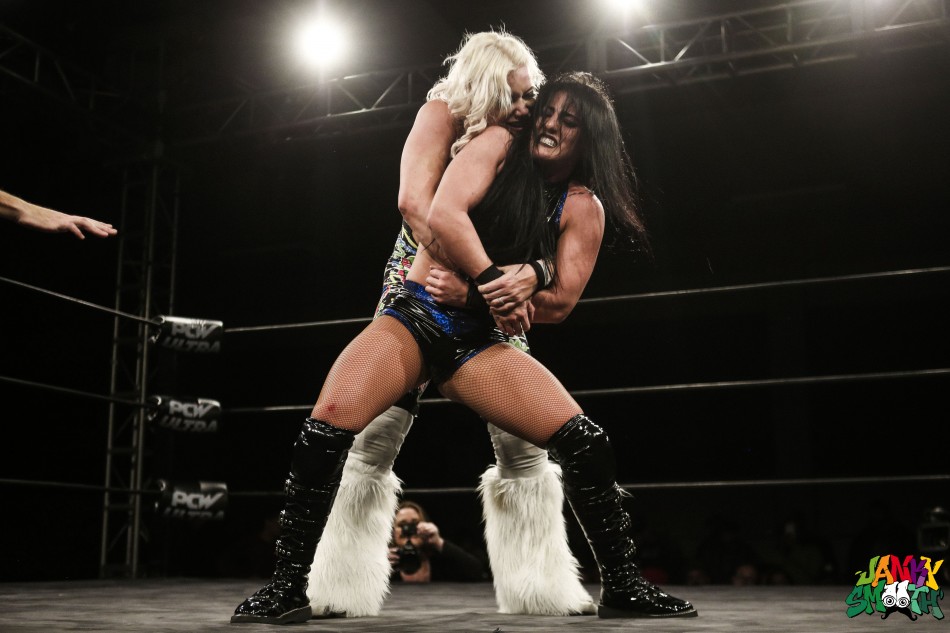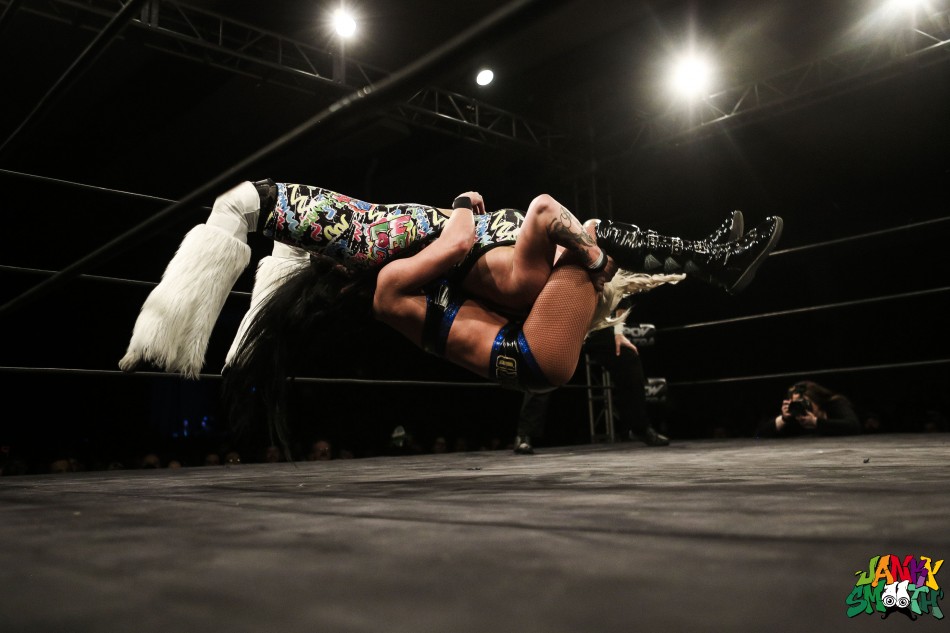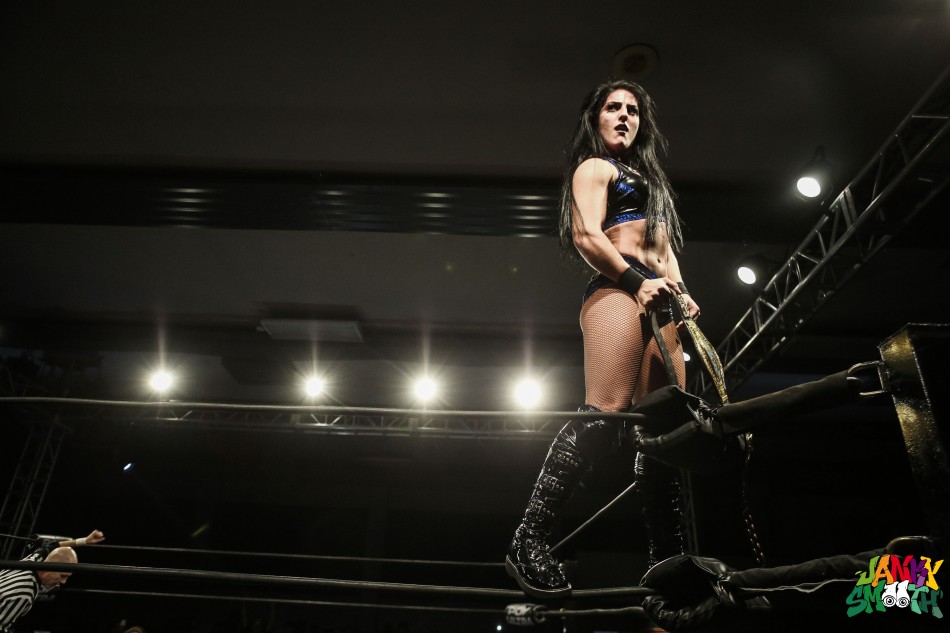 Hardcore kids and metal kids fighting over who pits harder.
Death Machine vs Warbeast (W)
Ultra Tag Team Championships
When 2 of the horsemen fight there's no way to describe it as anything else but apocalyptic. At some point, Fatu almost broke his femur crashing down onto Fulton, it was so horrifying. This was a mean looking match, it was what I imagine standing in the middle of a battlefield is like. Things you can't look away from happening right in front of you, while Negative Approach blares in the background. The moment of the match was when Sami Callihan stood across from Almighty Sheik, bat in his hand, spike in Sheik. Sami hit a home run off of Sheik's body, the spike tasted Sami's blood.
Not a bat, or a pile driver to Warbeast' valet, would slay the beast. The Death Machine stalled. Warbeast retain in Bloody fashion.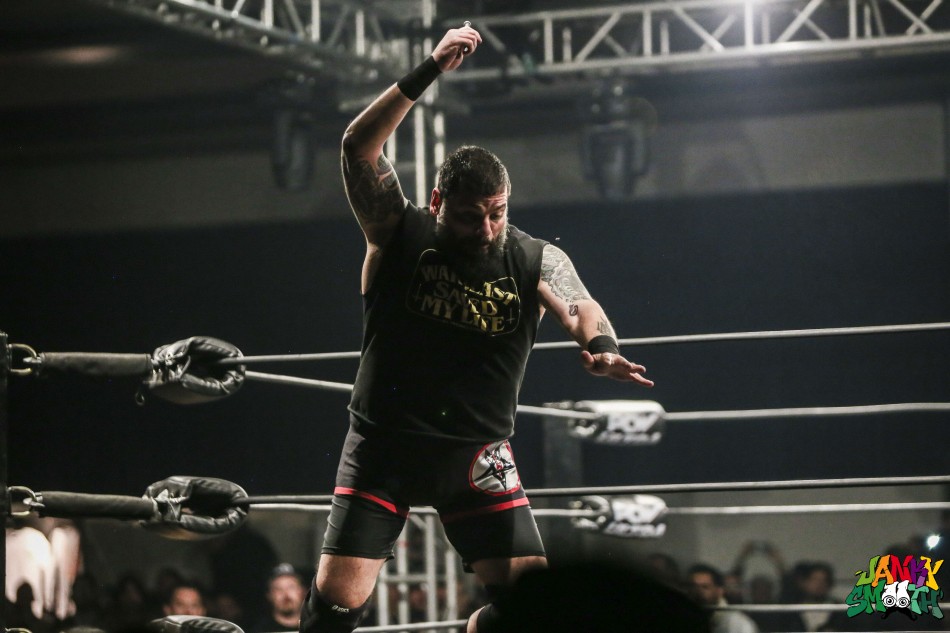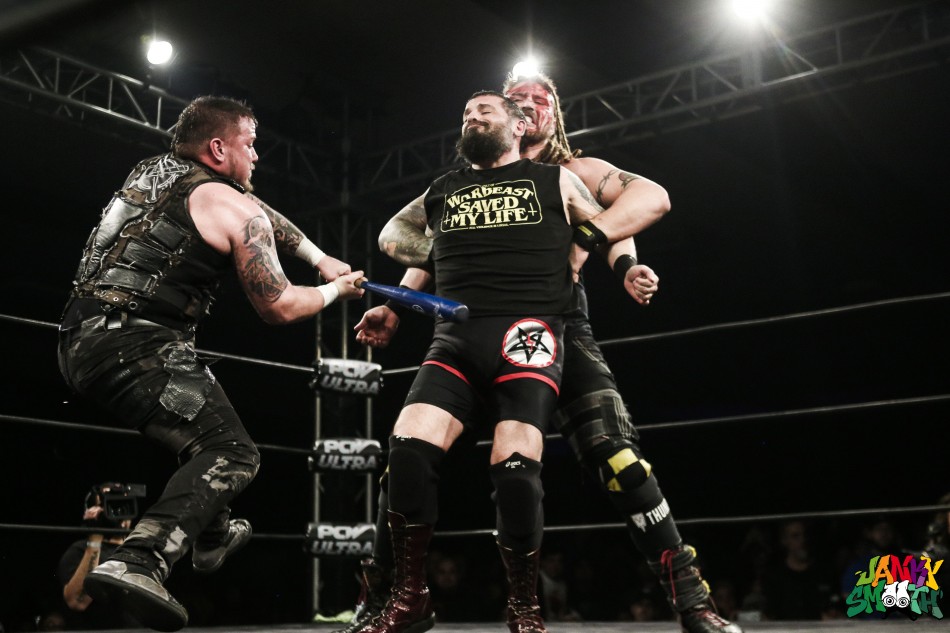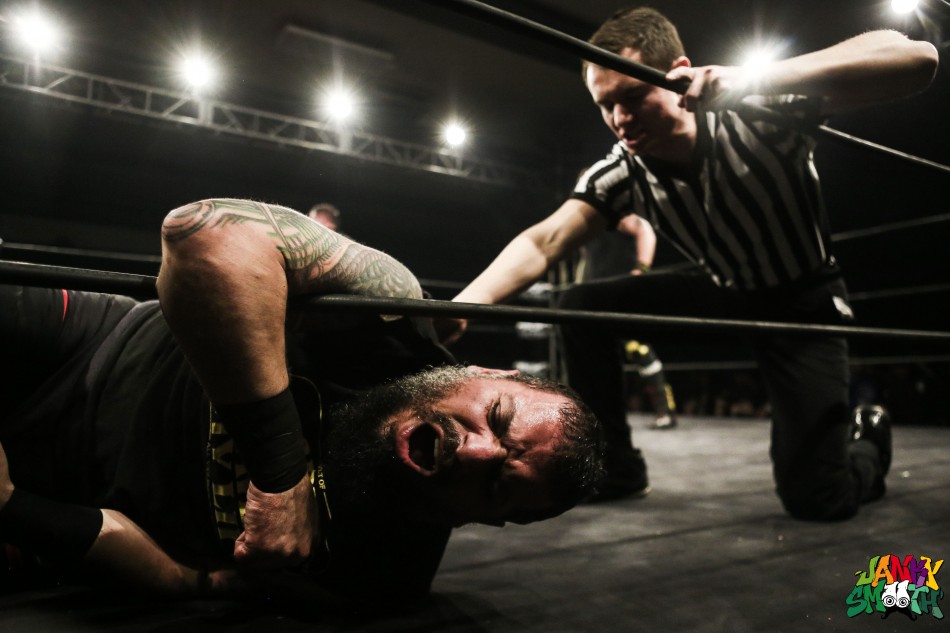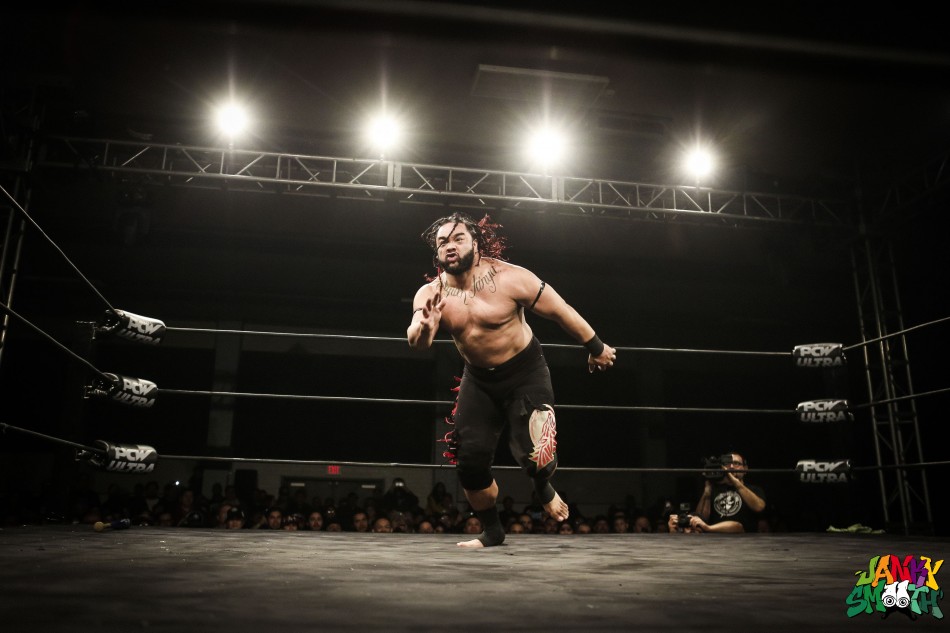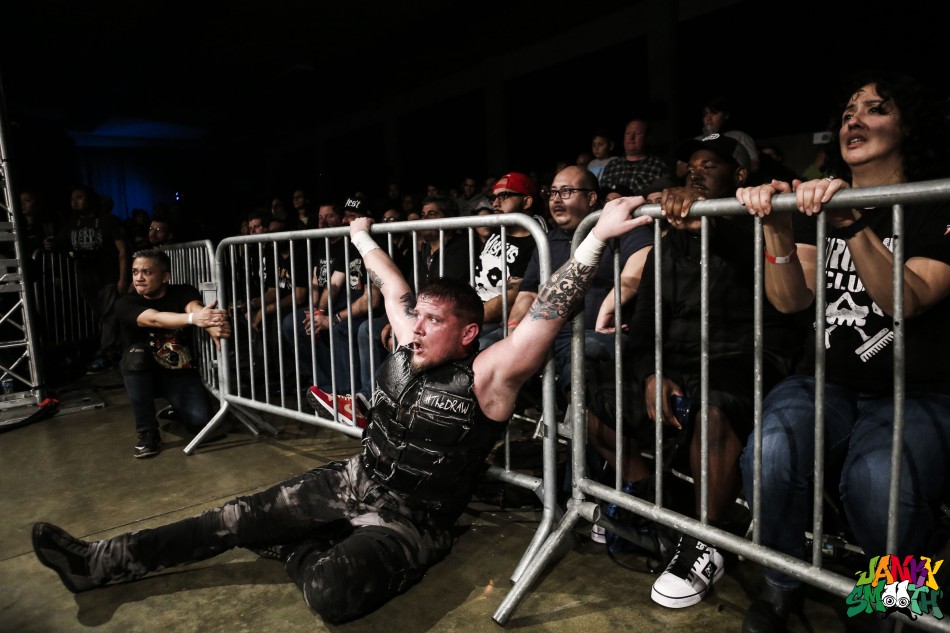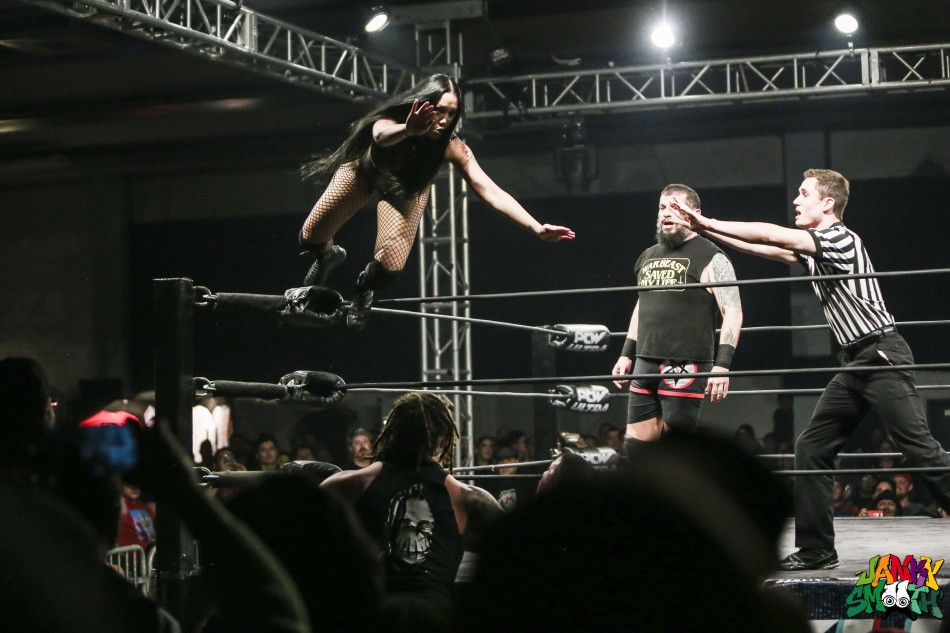 OC punk vs East Los Punk
(W) Sam Adonis Vs Garza Jr
It's always appreciated when someone can insult you in both English and Spanish. Sam Adonis not getting a drink thrown at him was a miracle. 4 minutes before the first encounter. Sam Adonis is inside the brain of the crowd. He will make them hate him forever. At one point, Sam soaked Garza Jr in water, like a wet t shirt contest. Chops back and forth. Garza Jr knew he needed a little extra pizzazz, a little extra sparkle to beat Sam Adonis, he tore away pants that reveal a Mexican flag pant leg and golden underwear. This was like Super Saiyan Garza Jr.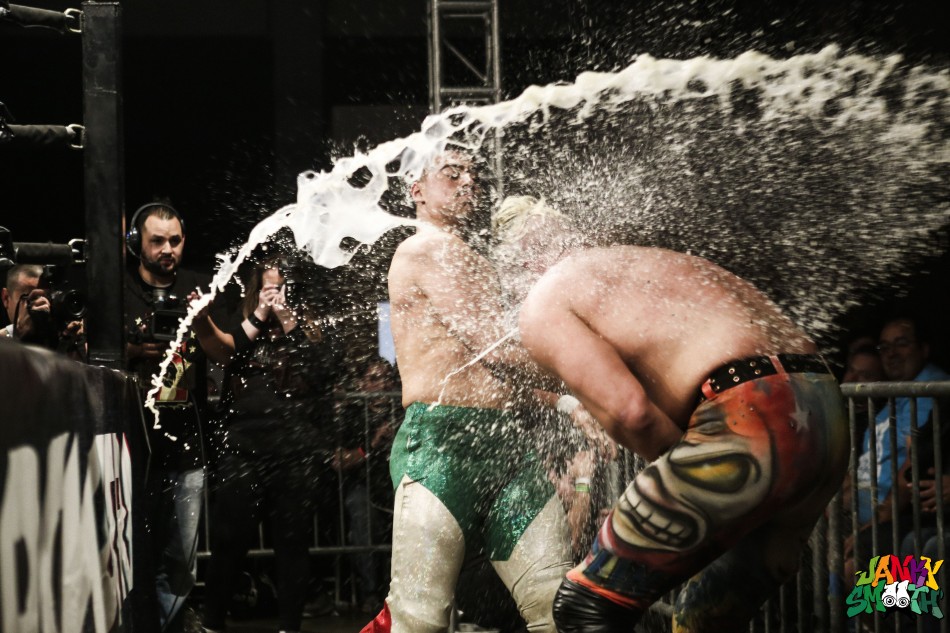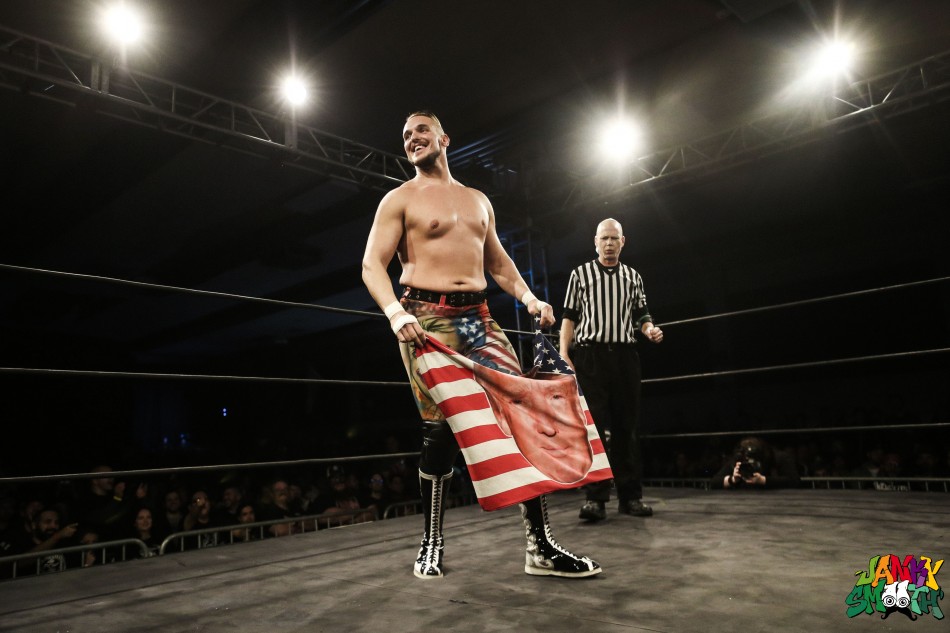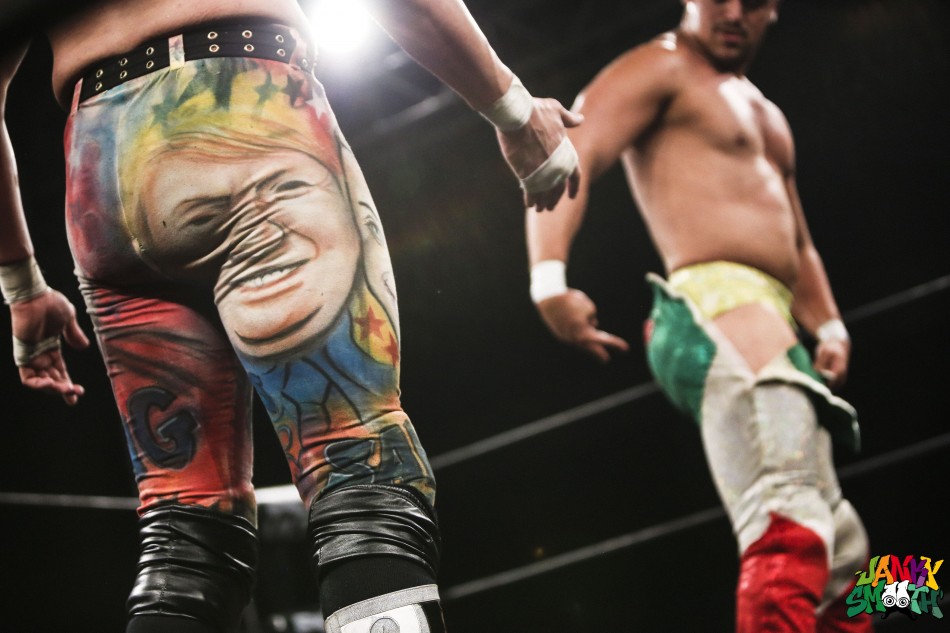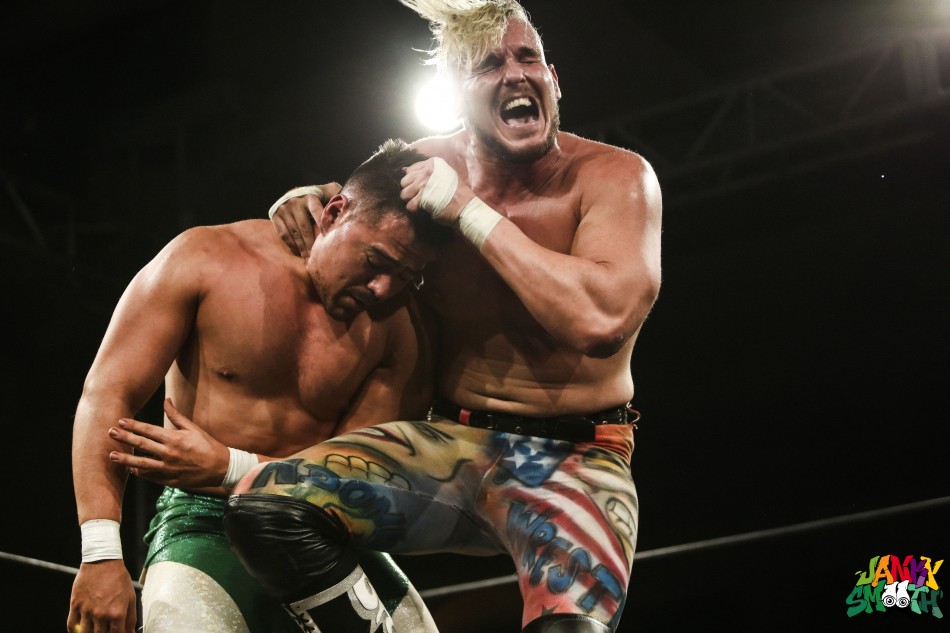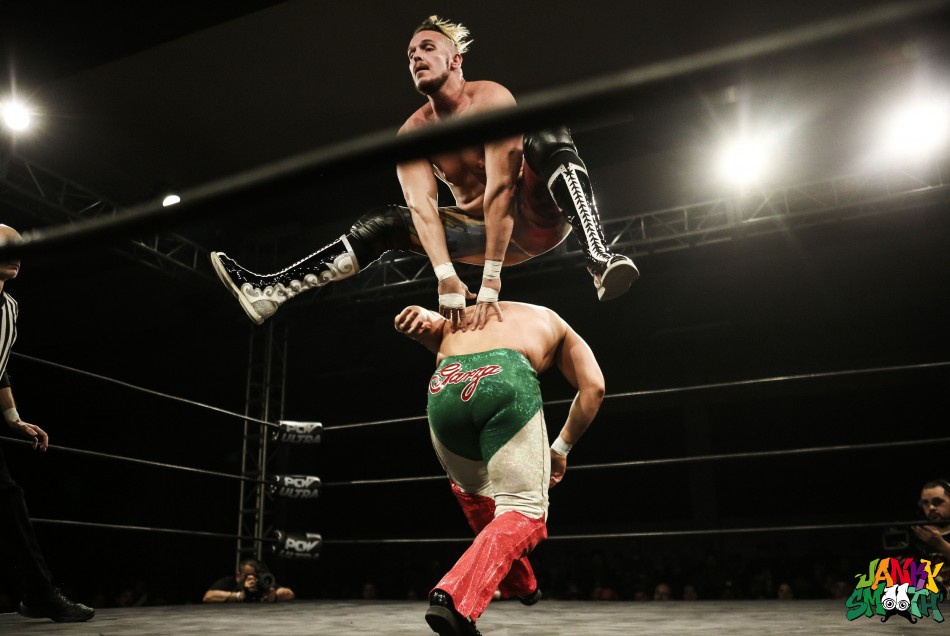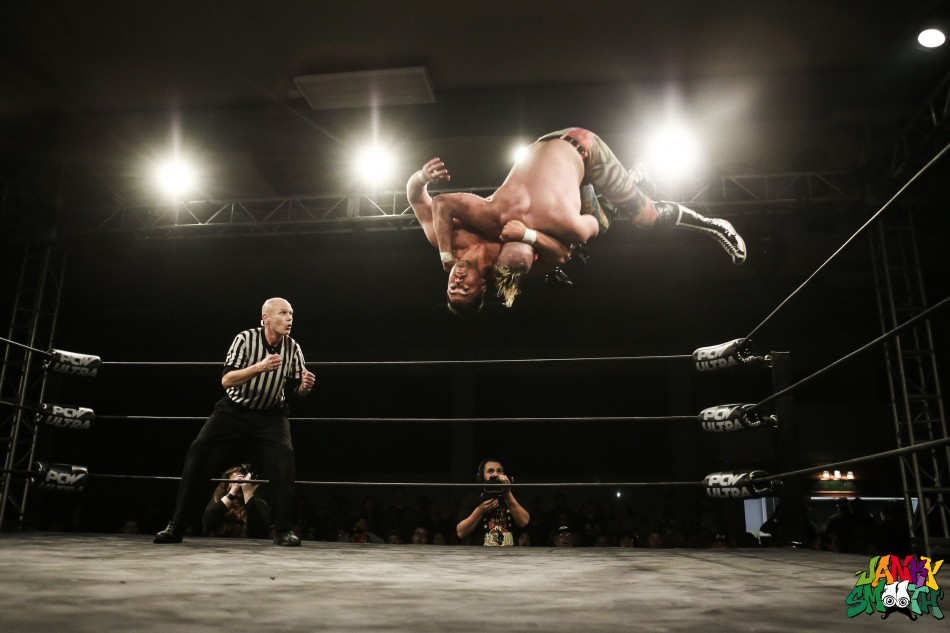 If Penta and Rey are brothers why don't they have the same last name? This is why they say wrestling is fake.
(W) Underground Worldwide vs Lucha Bro's
This was big, you know a wrestler isn't just popular but beloved when they lose in a fair match, and the crowd is still chanting their name. Penta El Zero Miedo and Rey Fenix came up short against PJ Black and Johnny Ultra, not because they weren't fast enough or strong enough, they weren't low enough to take a shot behind the refs back. The story here echos the overall theme of the night. The pretty boy, manicured, superstars took easy way out. This doesn't feel over. Johnny Vs Penta one on one?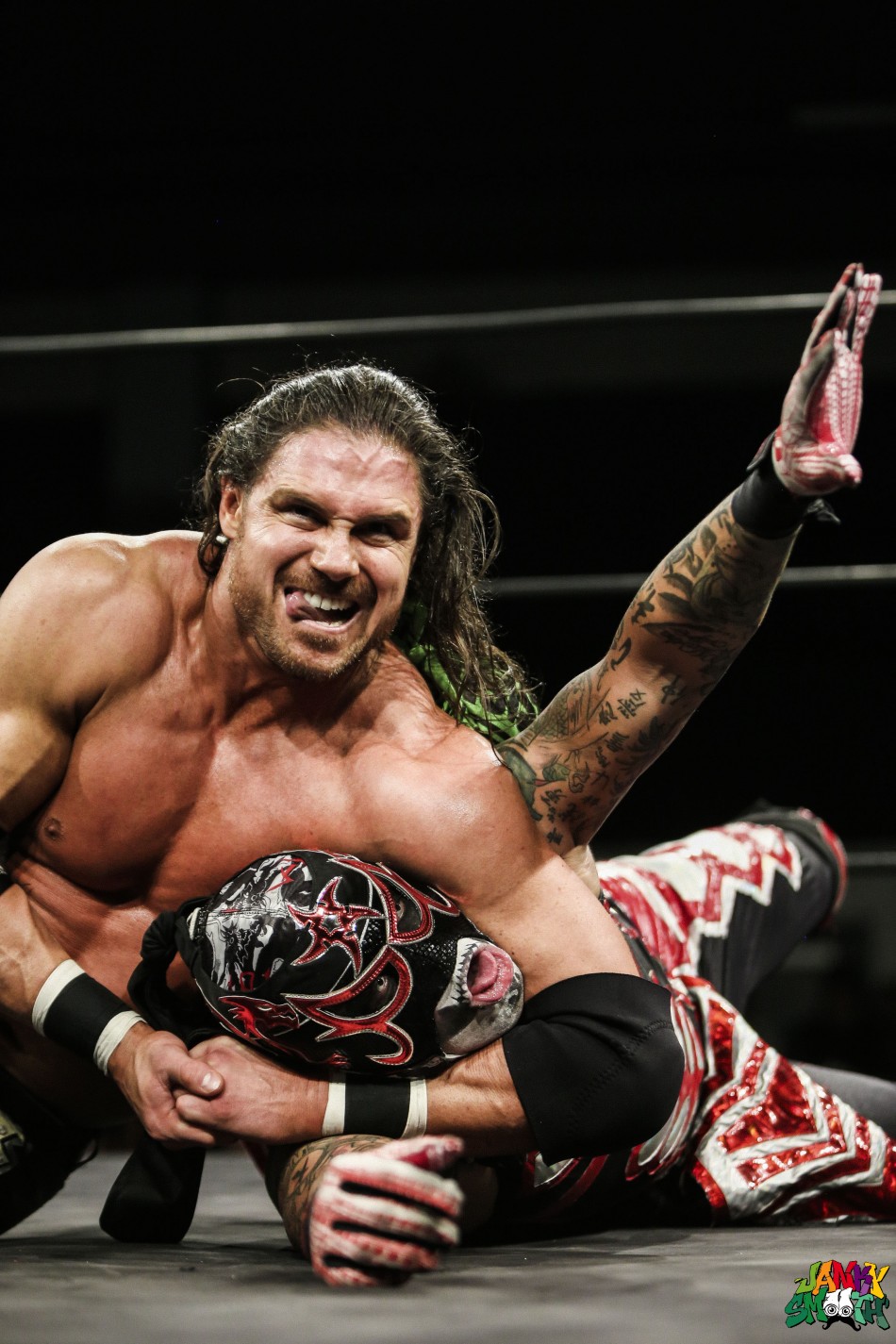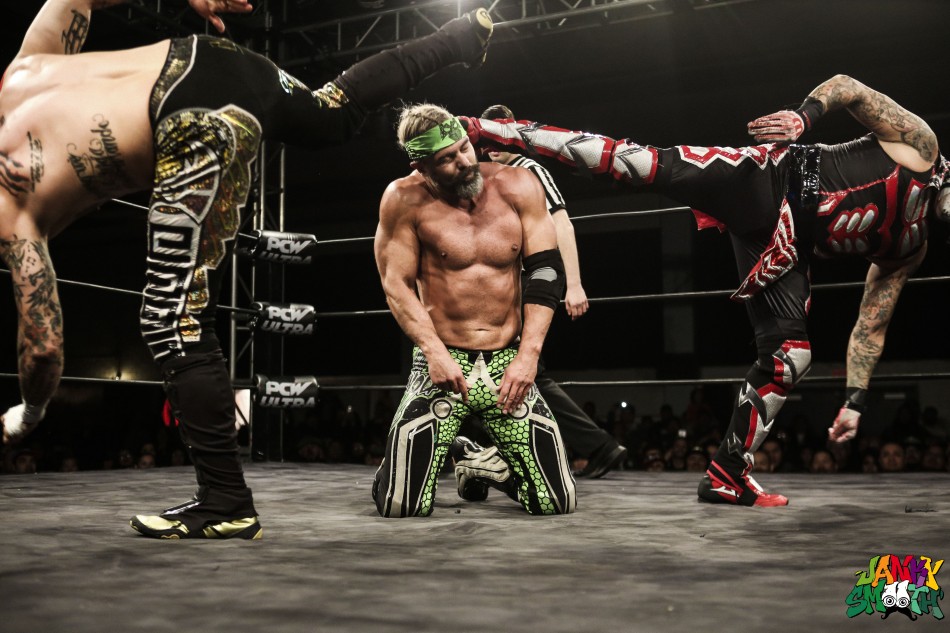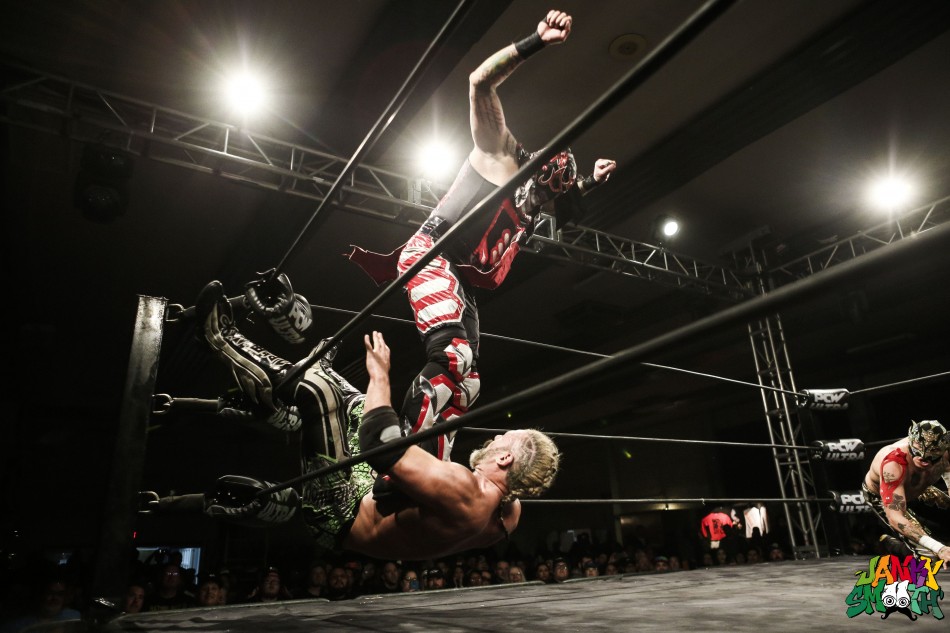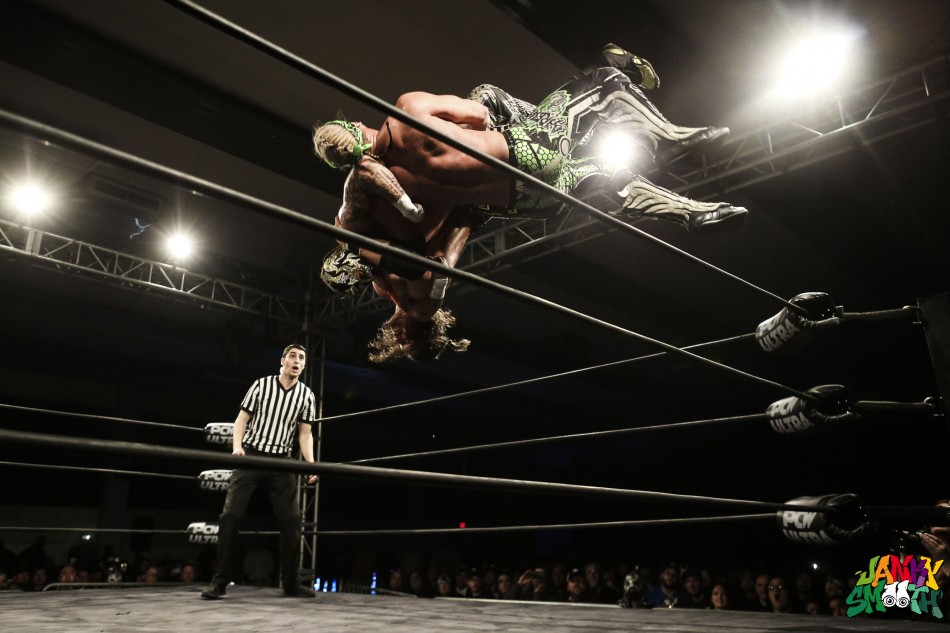 When Brian Cage goes to gym its leg, arm, chest, back, leg, day. He's his organs have abs. His eyebrows have abs he's so strong.
PCW Ultra championship
Swerve attacked the arm consistently, he won't break his will but if he can break his arm then he has a chance. This is the test. This is his first title defense and the first time being the champ in front of this crowd. Will it take? Do they believe it? Every time swerve got momentum it was the power of Cage that stopped it cold.
Cage caught swerve going for a cutter and sent him to the mat with a jackknife for his trouble. It's not just the machines strength it's his cardio and knowledge that makes him so hard to beat in that same regard, Swerve is mean but smooth in a way that doesn't turn the crowd against him, a Penta quality. When he stomps Brian's face into the ground, people cheer. Just like in past title defenses in the Ultra Light division against Darby Allin it's Shane's cruelty that propels him to the next level. Brian Cage can slam and smack Shane all he wants but when Shane does things like fireman's carry Cage onto the ring apron. Cruelty over muscle. Like he's invincible. Cage came back with power bombs and knees and power but he fell into swerves speed game and lost to a roll up. Still champ Strickland.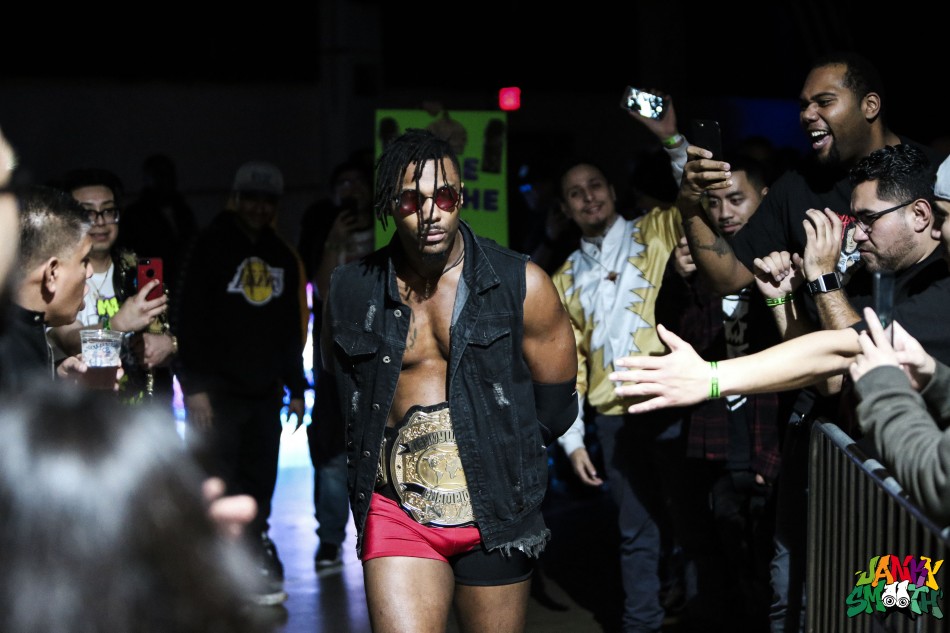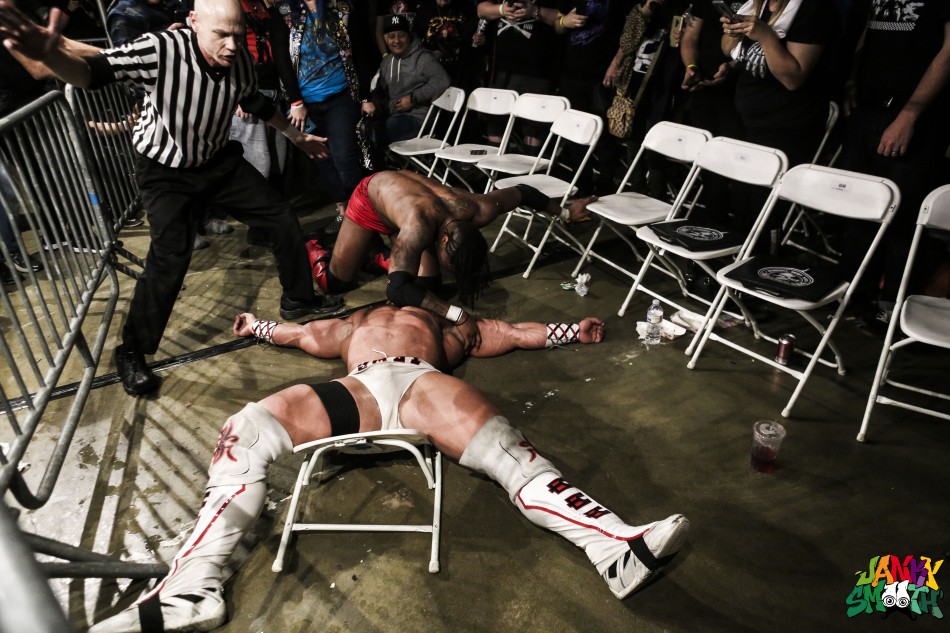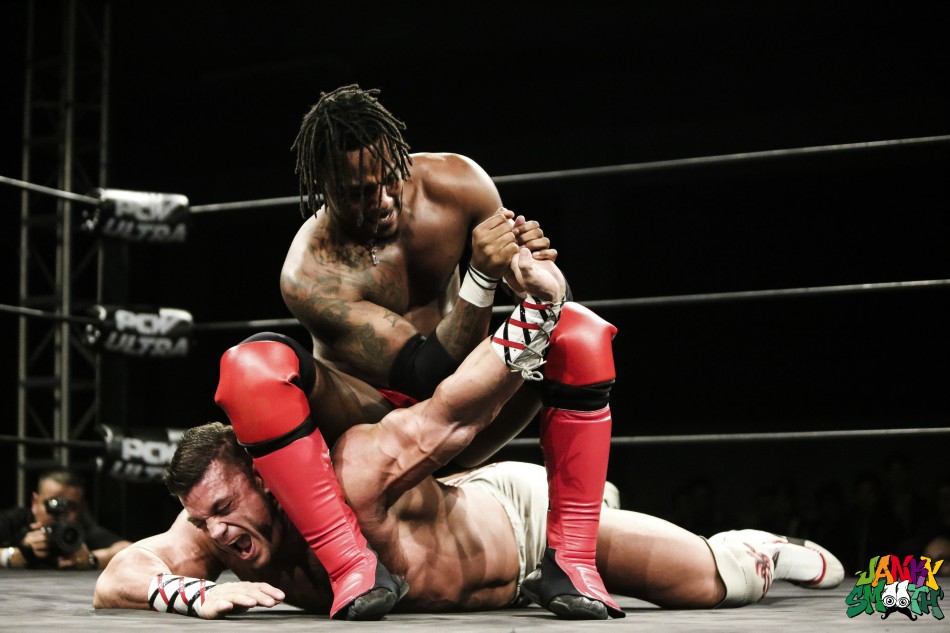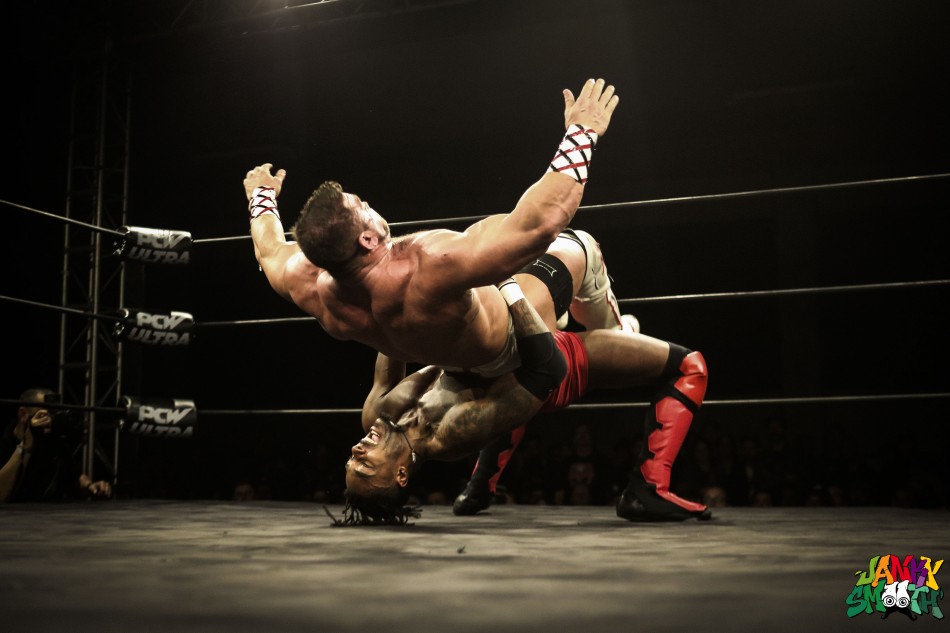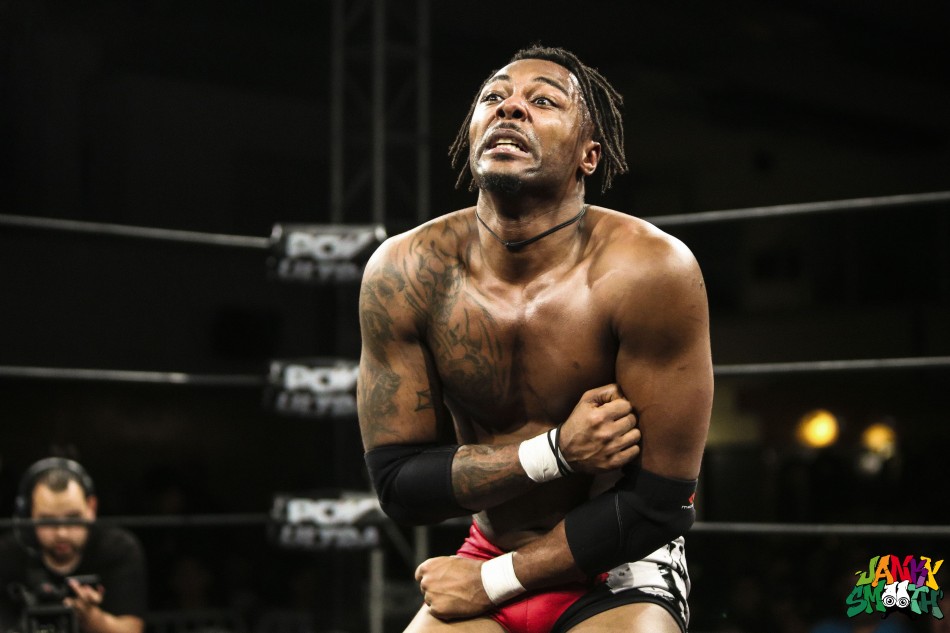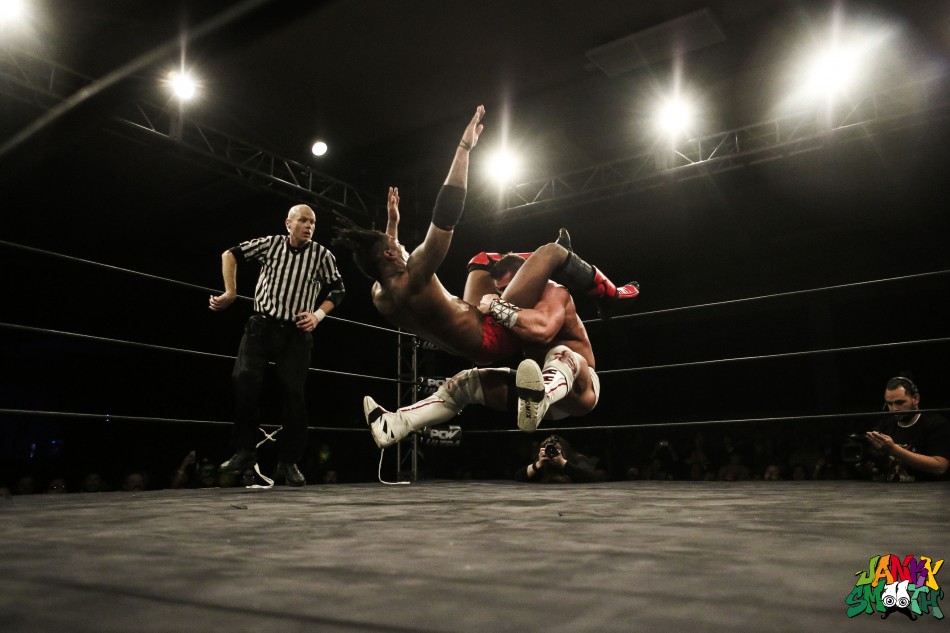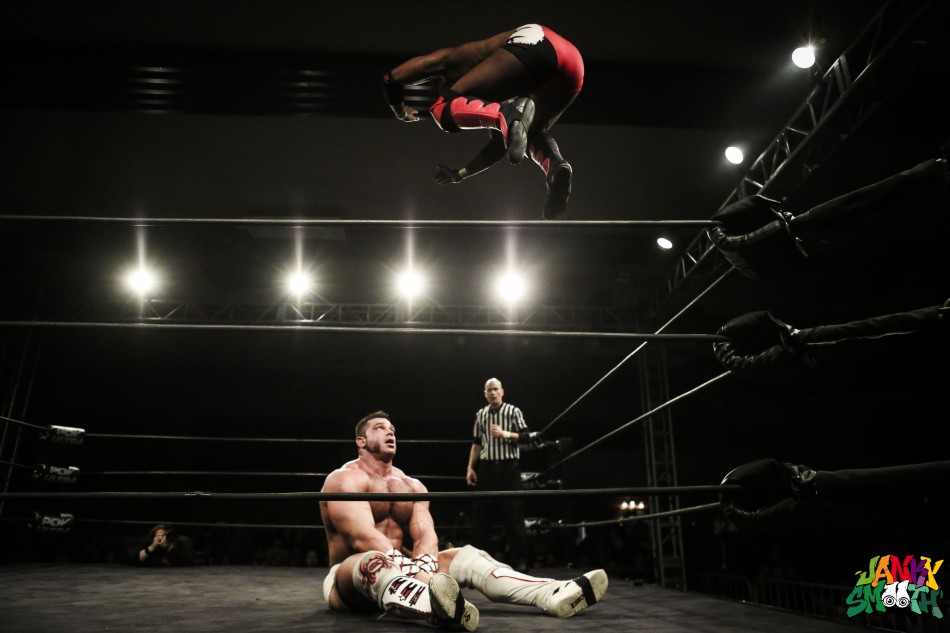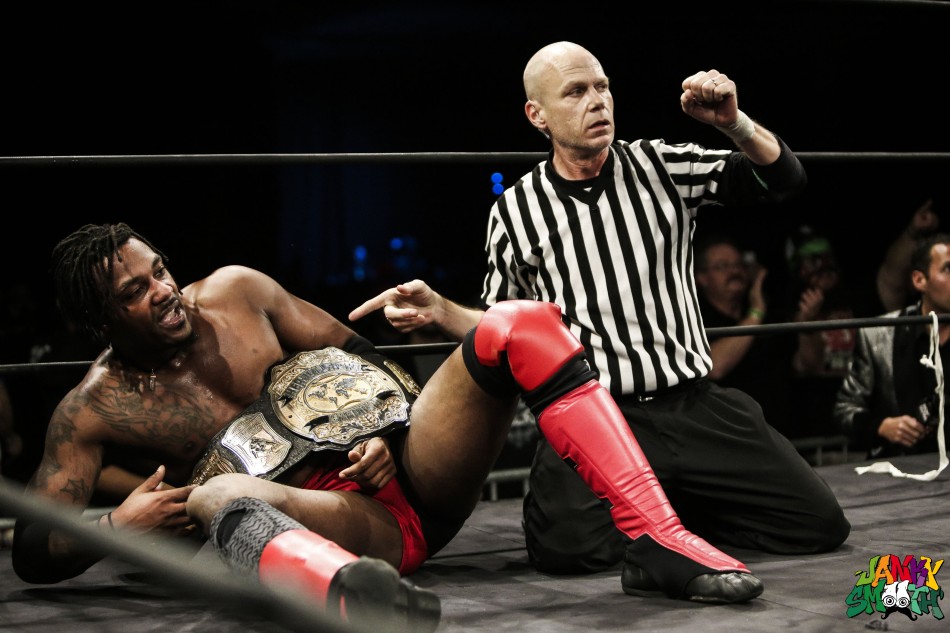 Words by: Jonathan Reyes
Photos by: David Fearn