My First SXSW: Confessions of Fanboy Posing As Music Critic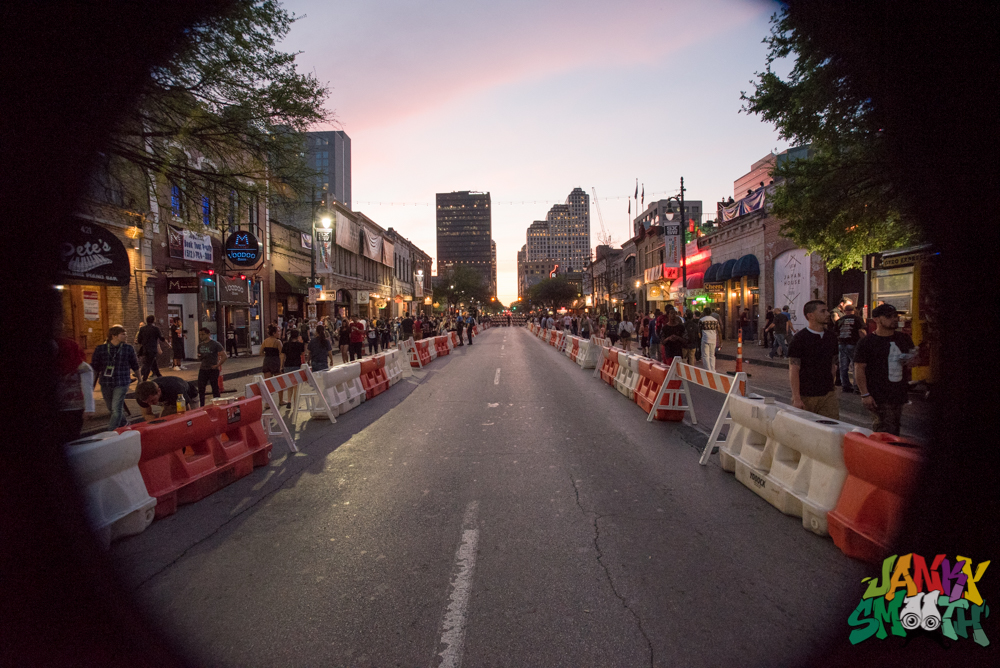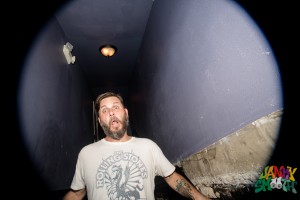 Last week was my first time attending SXSW in Austin. This allows me to offer an opinion on this massive institution that is completely untainted by past experience. Like most institutions that sprouted from an independent spirit into a behemoth of industry, SXSW has detractors that begrudge the success it has achieved. Given that this was my first time attending, I could see it for what it really is without the skewed vision of what it was. Austin, Texas is one of my favorite cities in the world. Not because it has epic landscapes or white sand beaches but for it's artisan spirit and wonderful people. I have visited it's streets and venues a number of times in my life but for whatever reason, I had yet to attend this event. Walking down 6th or any of the adjacent streets reveals a band, DJ or singer/songwriter embedded in every doorway, venue, café and every square foot in every direction you look. Like an infestation of joy and expression, SXSW is a complete takeover of a city that is already overflowing with music. We here at Janky Smooth are fans first and that is what motivates every show we cover, every word we write and every photo we take. While we are sometimes given the type of access that not every fan has the opportunity to enjoy, it isn't odd to find a Jankster crowd surfing at a Thee Oh Sees gig or battle dancing at the Joey Bada$$ show. Without the type of enthusiasm that most people feel when they know they are going to see a band that they love, Janky Smooth wouldn't exist at all. Fans first. Critics second. Period.
The thing about the sheer volume of live shows is that you will witness a huge amount of remarkable performances but you will also MISS a large amount of them. It is impossible to be everywhere all the time and a normal publication that has a focus on a specific genre could find navigating the official and un official shows with relative ease. Since Janky Smooth covers everything from garage rock to underground hip hop, it would've been impossible to hit everything we were interested in. The one thing we knew we had to catch was Iggy Pop/Josh Homme with a Post Pop Depression gig at the Moody Theater in the heart of Austin.  We didn't bring any cameras or expectations.  We simply attended to watch and appreciate a legend as so many legends have already passed away in the early parts of 2016.  At times it seems that Iggy Pop will live forever but just in case he doesn't, I won't miss any opportunity to see him do his thing.  Sadly, not being able to smoke a cig for hours in that venue put a damper on the evening but once the band took the stage, it was on.
Here are some of the highlights of our time at SXSW.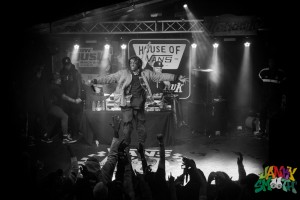 House of Vans at The Mohawk had an exceptional, week long lineup of shows in a setting that was super comfortable and accommodating. Our first time there was the last day it was open and it was split between the first half of the day, filled with indie goodness and the last half which brought the very best in hip hop including Joey Bada$$, Denzel Curry, Bodega Bamz and Mike G, just to name a few. The first half of the day featured Night Beats, Bleached, No Age, Creepoid, Waxahatchee and Diet Cig. Open Mike Eagle was sandwiched in between the indie bands and we left before Neon Indian. I've been so disappointed in Neon Indian. Two GREAT, tripped out, acid soaked albums which was the unmistakable trademark sound of the band until the Vega album dropped in 2015 which abandoned the electronic acid trips with poppy disco tracks, forsaking the old material in every live show I've seen since that album dropped. So we skipped them and went to Hotel Vegas for Burgermania until the later portion of Hip Hop started at night.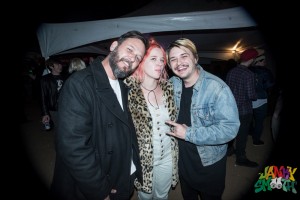 Hotel Vegas. A mile from the heart of SXSW, still on 6th street but further than a hop skip and a jump from majority of the activity at South By. Attending a showcase at Hotel Vegas meant you would be hanging out there for awhile, which was fine because on Saturday, Burger Records had the funnest lineup and the finest people attending the 5th installment of Burgermania and one of the most important developments; a gig by Chicano Batman.  On the Tuesday we got into town, Desert Daze and Lolipop Records had their own showcase which also made an extended stay away from the heart of South By a complete pleasure. No VIP areas, no special treatment for specific individuals but rather special treatment for everyone who attended through the warm vibes of all attendees and of course, the absolute best of independent rock music. Thee Oh Sees played on both days we spent at Hotel Vegas. Dwyer is always the cherry on top of a garage rock sundae.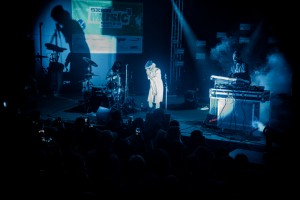 We also spent a good amount of time at world famous BBQ spot and music venue, Stubbs. The pinnacle moment should've been Crystal Castles performing in a headliner spot. But after rains soaked the streets of Austin the entire day, it seems that storm soaked the hopes of CC fans hoping to catch their first glimpse of Alice Glass replacement, Edith Frances. Crystal Castles fought through issues with sound for just three songs that included "Baptism" before exiting the stage without so much as a word from the band. The highlights of all the acts performing at Stubbs were Vince Staples, Churches and Deftones.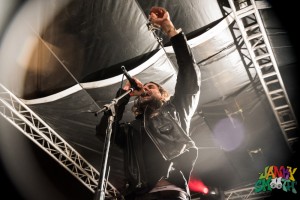 Lifestyle brand Culture Collide took over a section of the city on Rainey street and brought us a silent disco by Restless Nites and seminal performances by acts like The Kills, Miike Snow and Hinds at The Stub Hub House. Much of my time spent there was a bit of a blur but I clearly recall a sense of complete euphoria. It was our time spent at the silent disco that set us on the path to attending the Loud Village comedy show that featured the Lucas Brothers and a special appearance by #1 shit talker, Haniball Buress.
The shows we attended that featured one of our favorite young bands Ho99o9 were some of the most intense experiences of SXSW 2016. The way our LA and Southern California brothers and sisters represented at this year's SXSW was something to respect and behold and we posted an entire piece dedicated to the way our Angeleno comrades conducted their business in Austin.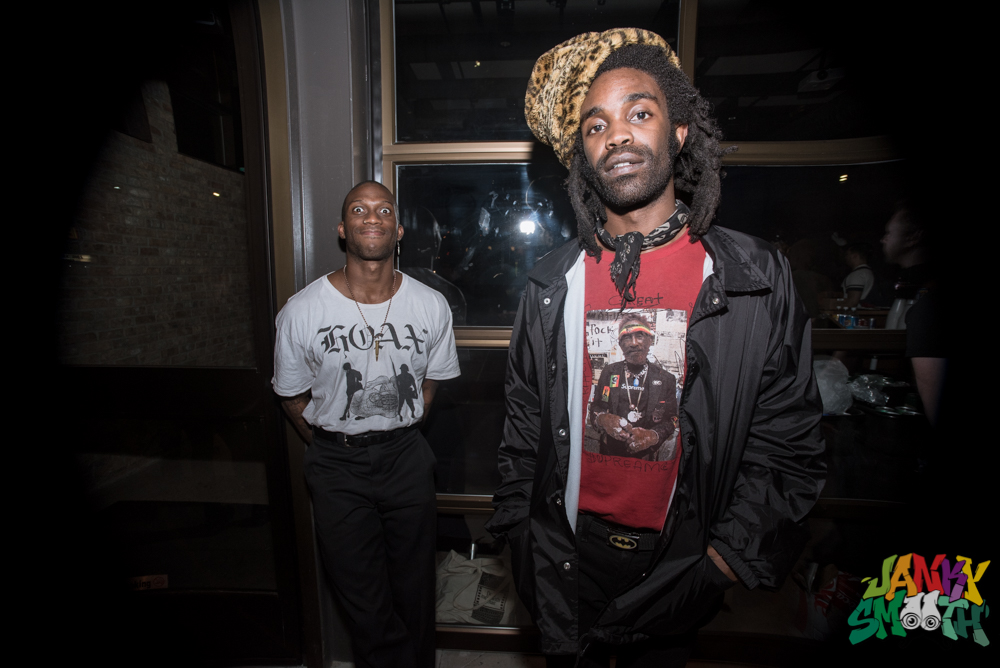 With all the joy that was shared, still, my first time attending SXSW was a borderline traumatic experience. It is an all out assault and sensory overload. It's not until it's over that you realize what you've just done to yourself. If you are a person who has the tendency to eat poorly and party too hard then there is a good chance you will find yourself running through an airport with explosive diarrhea, trying to make your flight home in an alarming state of disarray.  But even with the massive amount of self abuse, ingesting a few gallons of water and a battery of vitamins should set you on the path of reflection that will reveal one of the best musical experiences you've ever had in your life. See you next year, fam.
Photos: Taylor Wong