Marmozets Move The Crowd at the Echoplex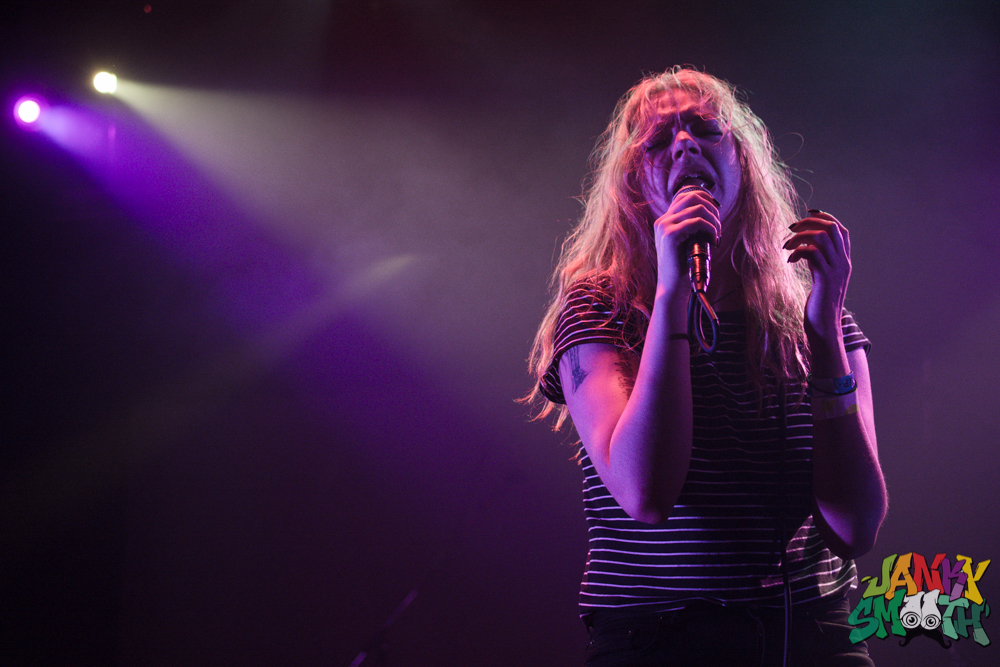 I'm about to get a little personal with all of you, probably to the point where you may want to just punch me in the face. This past week has been one of the most hectic weeks of the year for me. Between covering shows almost every other day, one of which was the 2 day, Burgerama festival and moving from Redondo out to Hollywood; I also work at a bar 5 days a week. Just writing that made me exhausted. During this hectic week, I ran into my buddy Brandon Blaine from Plague Vendor at Burgerama on my way out of the festival. I grabbed his photo and caught up for a bit. During our little conversation, he mentioned that his girl friend, Becca Macintyre would be playing The Echoplex with her band, Marmozets that Thursday of that gnarly week. Not realizing how beat up I would be by then, I told him that I would come check them out. Boy, was I glad I did that. It was a much needed break from moving boxes.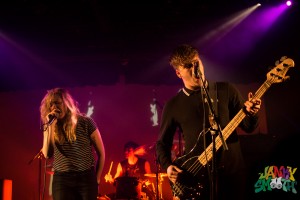 Marmozets have been playing shows since 2007 and have played in the past with such bands as Funeral For a Friend, The Used, Four Years Strong, and Muse. Marmozets originate from England and seem to tour quite frequently. Last month they announced they would be joining Muse on their 2015 Psycho tour. Marmozets were also nominated for Best British Newcomer by both Kerrang! and Big Cheese Magazine.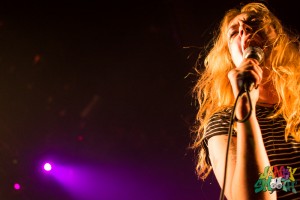 I didn't catch too much of the opening acts because I was out back meeting Becca and getting a feel of what I was about to see in her performance. Once Marmozets took the stage I was in complete awe. If I were to compare them to a current band I would say Marmosets reminded me of a grittier Paramore with out the bubblegum, catchy, radio friendly chorus lines. Replace those catchy chorus lines with Dennis Lyxzén of Refused screaming and you have Marmozets. Becca has quite an amazing fucking voice and I could see where the attraction between her and Brandon comes from. Both Becca and Brandon have this thing; when they perform, they move around the stage at an even blend of Mick Jagger and Iggy Pop. It just makes you want to move around that much more. I wish more people in LA knew about this amazing band because although the show was being held down stairs at The Echoplex, they had the back sectioned off due to a small turn out. The amount of heads at a show is no reflection of their talent, though.  Every person that was there was fully participating. Shit, there were even a few moms with their babies up at the barrier in front of the crowd.
Words and Photos: Taylor Wong