Noche de las Luchas: Lucha Vavoom at the Mayan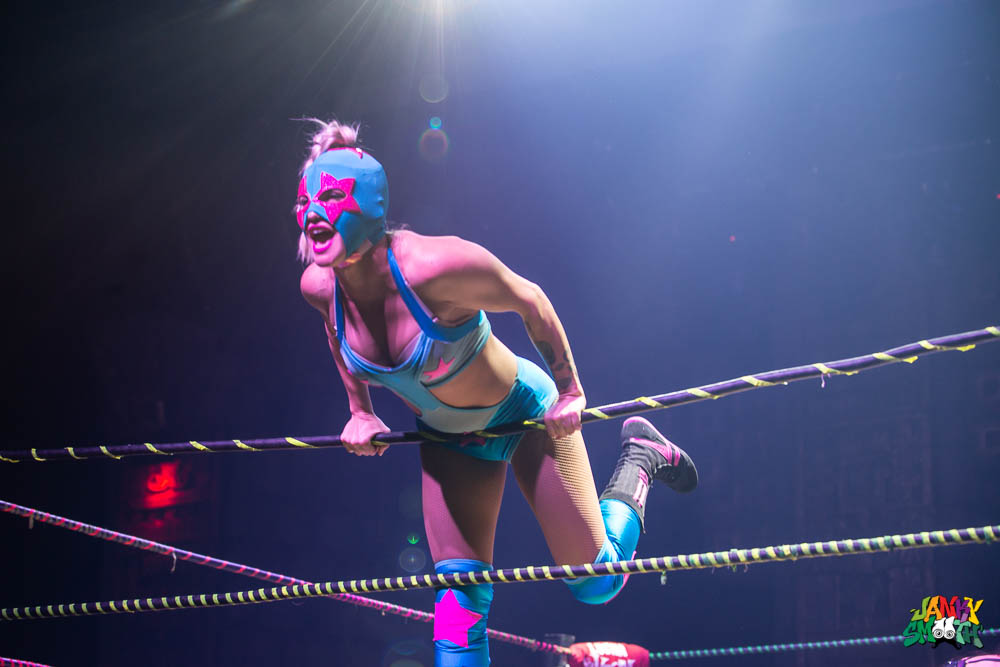 October 25th, wrestling and burlesque enthusiasts alike gathered at The Mayan to kick off the first of two nights inside America's most outrageous show, Lucha Vavoom!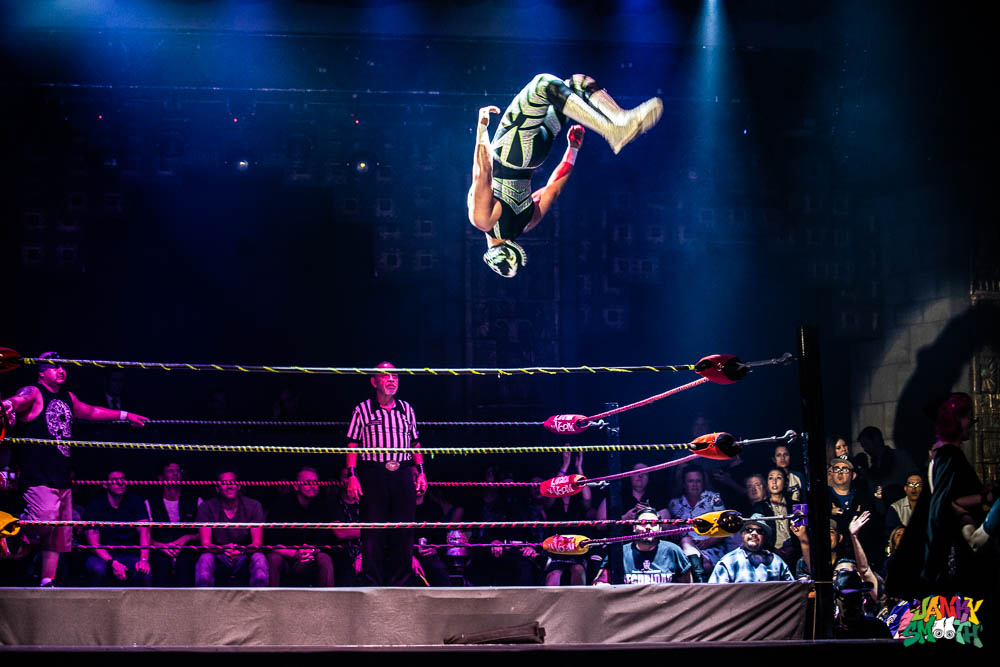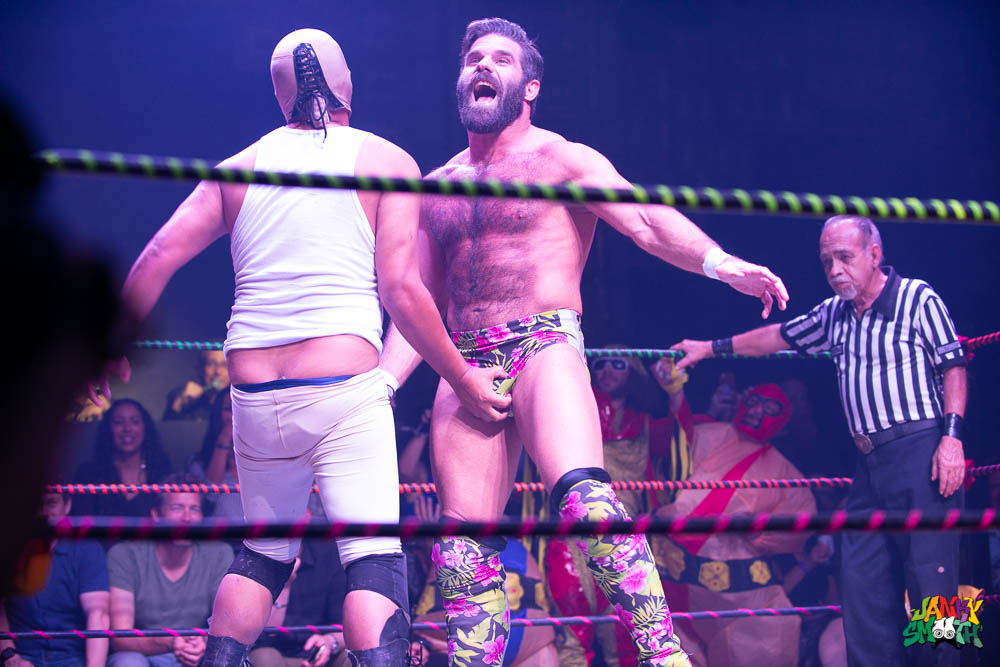 The wildly popular production, Lucha Vavoom has been a staple show in LA at The Mayan for years and always sells out for a reason. The producers have combined comedy, Mexican Lucha-Libre wrestling, music, and burlesque to create an over the top spectacular that keeps your senses tantalized from beginning to end.
Before the show officially kicked off Peaches delivered the house rules to a rowdy crowd of inebriated wrestling fans via an instructional video. The most important rule, aside from watching out for flying luchadoras, was "No Puking!"
The first act of the night featured trans sensation, Neon Music. She made a grand entrance on a bat swing that descended from the ceiling as she sang a delightfully dark rendition of "Bela Lugosi's Dead". It was a fitting way to start of the "Circo De Vampiros" Halloween edition of Lucha Vavoom and seriously warmed my little black heart.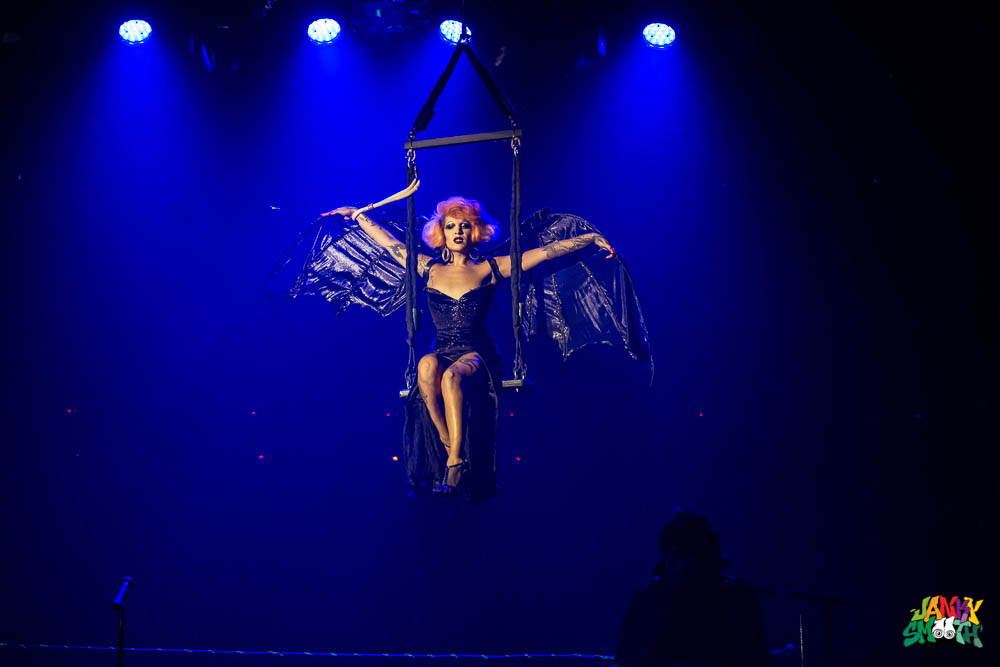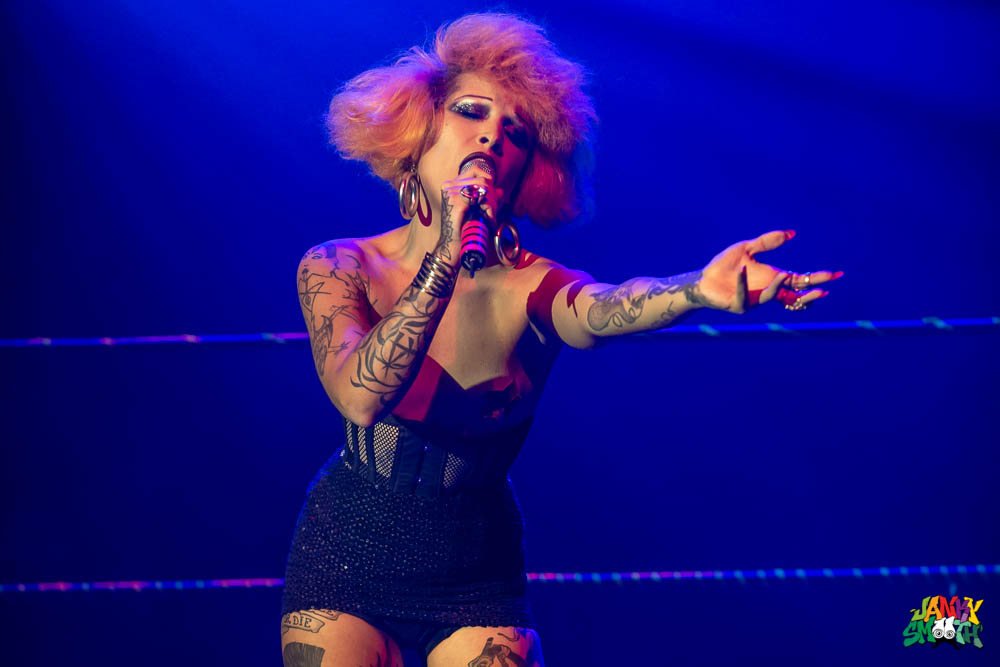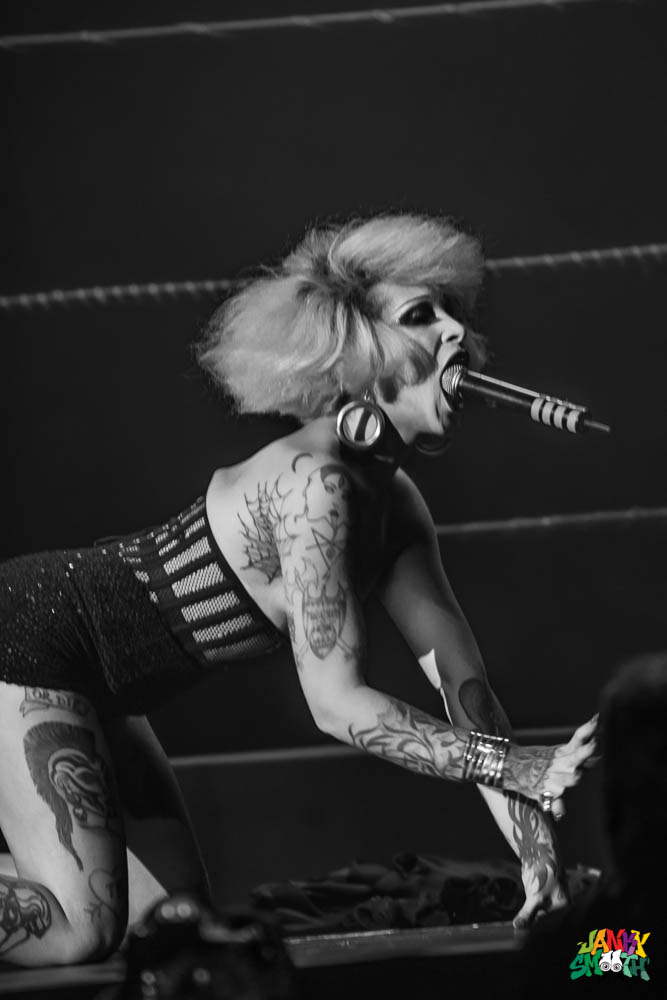 While I couldn't understand what announcer Javier Robles was saying, I enjoyed the hell out of listening to him talk. Luchador Lil Cholo and referee Plantanito celebrated milestones of 20 and 45 year anniversaries in Lucha-Libre. I am no expert when it comes to wrestling, but luckily Mexican wrestling is more about entertainment than rules and comedians Blaine Capatch, Dana Gold and Jeff Davis of "Who's Line Is It Anyways" provided hilarious commentary and banter that kept us all up to date with the "play by play". The matches included a candy chucking Pinata midget, a filthy diaper smearing Dirty Sanchez, reverse ball grabs, flying kicks, body slams galore, a little devil, crazy chickens and so much more absurdity to even list.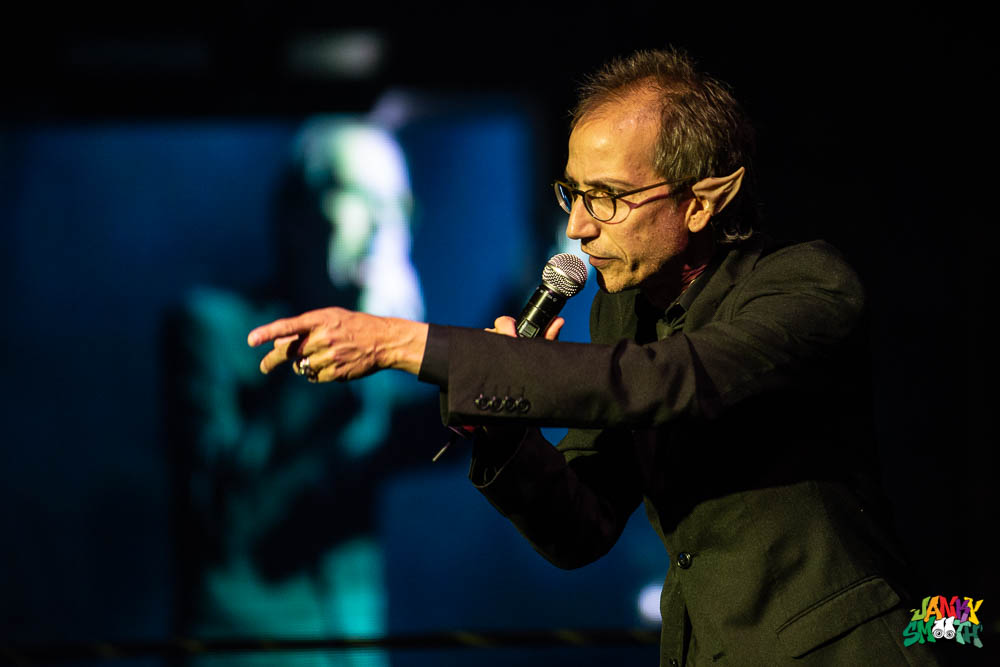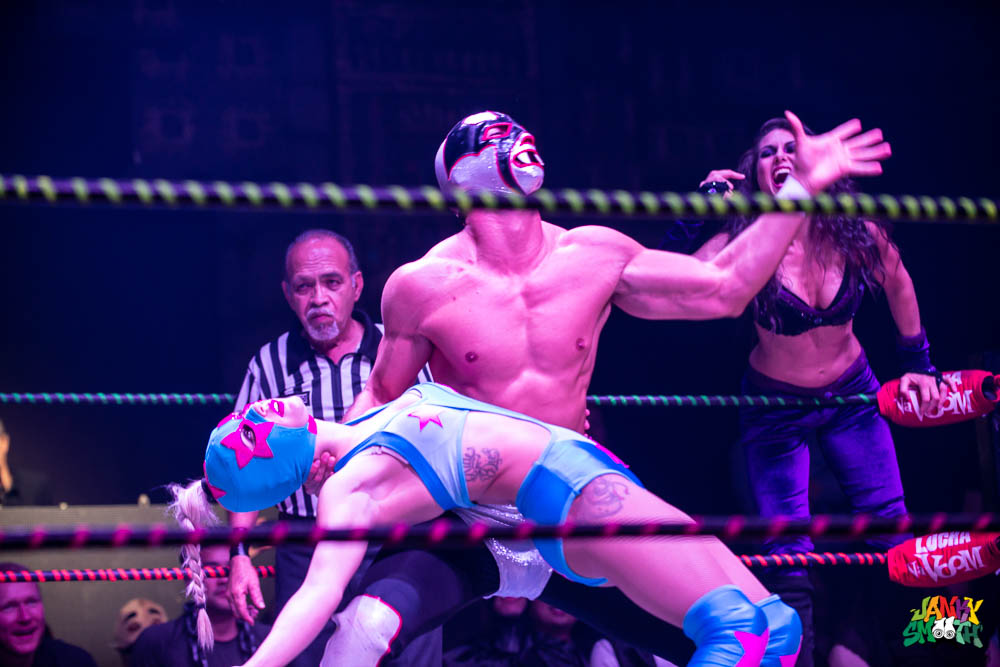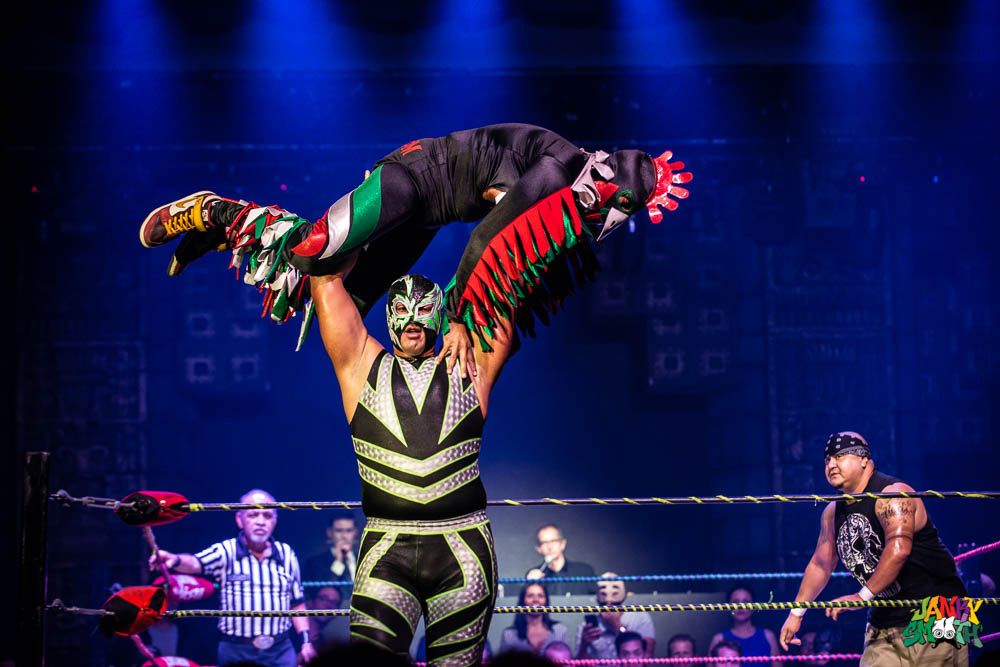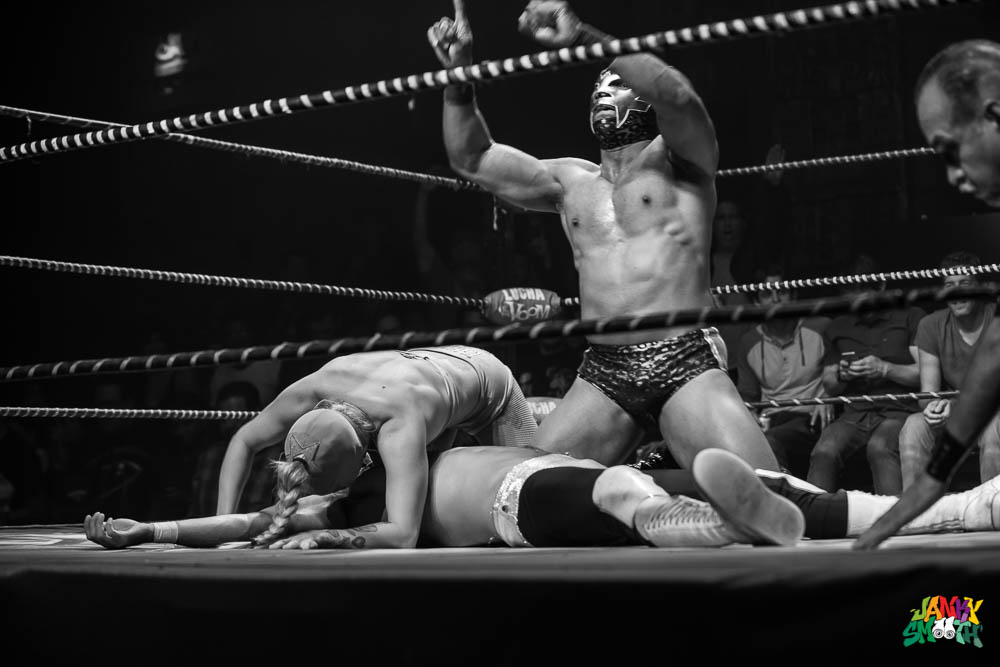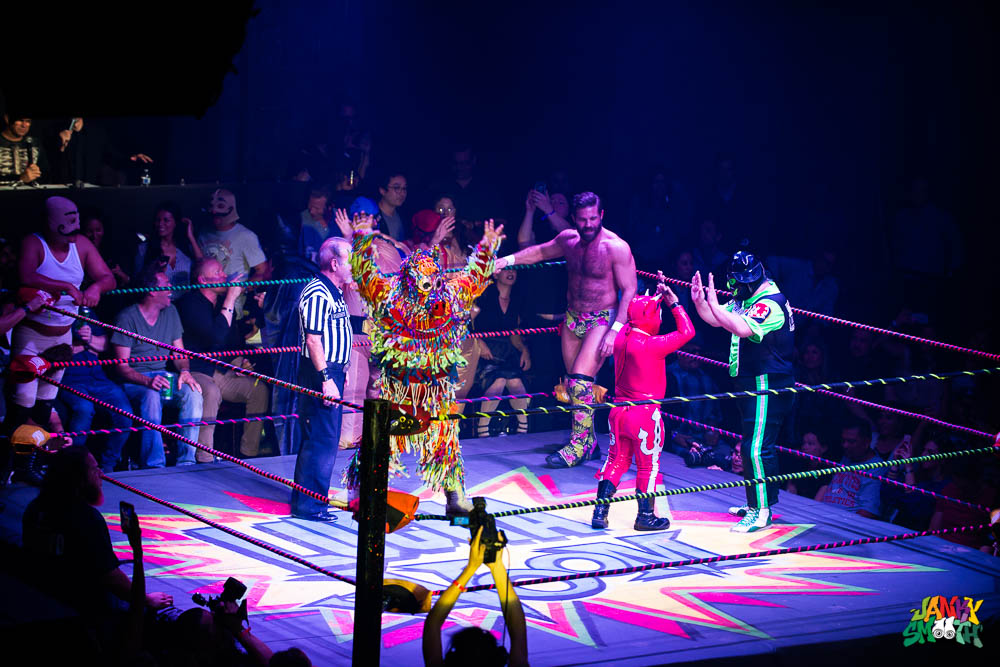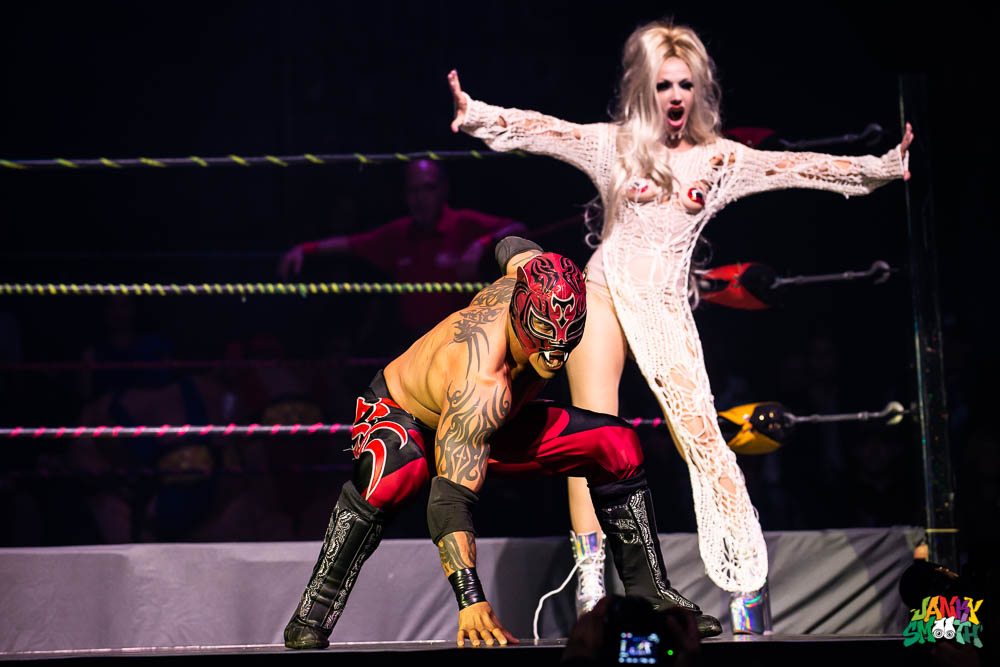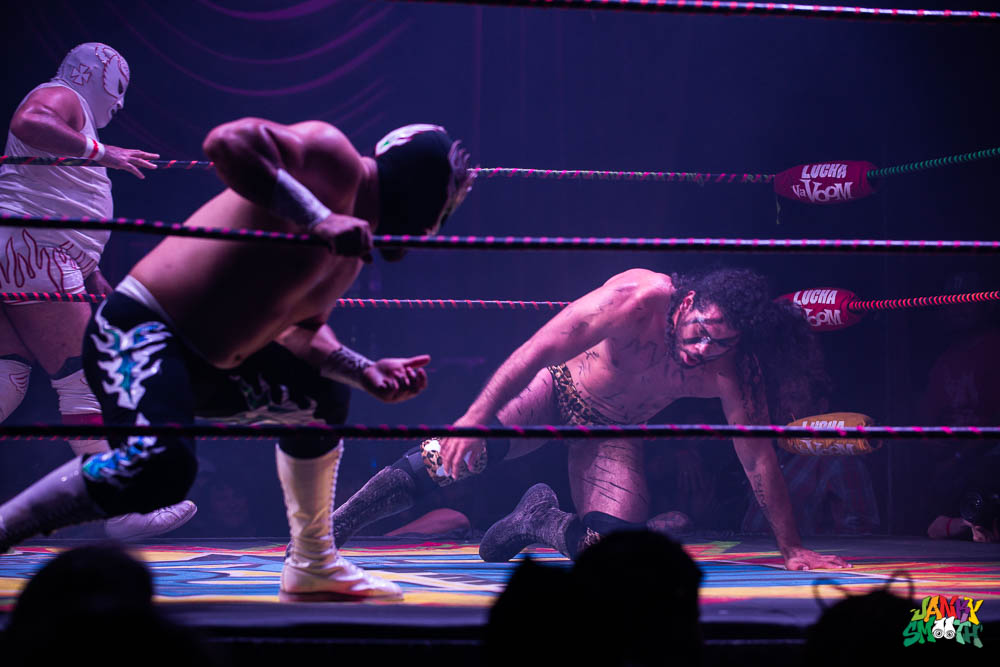 The Vavoom portion of the show was top notch with some of the the most talented aerials I have ever seen. Sex doll, Kate Minwegan got revenge on her sex swing wielding owner and Veronica Yune flawlessly made some of the most advanced aerial tricks look effortless. World famous burlesque performer Mosh kept it chic with a seductive classic burlesque performance. Karis looked like a golden goddess in her mirrored ensemble, but the real fun started when she took it off, never has hula hooping ever been so sultry.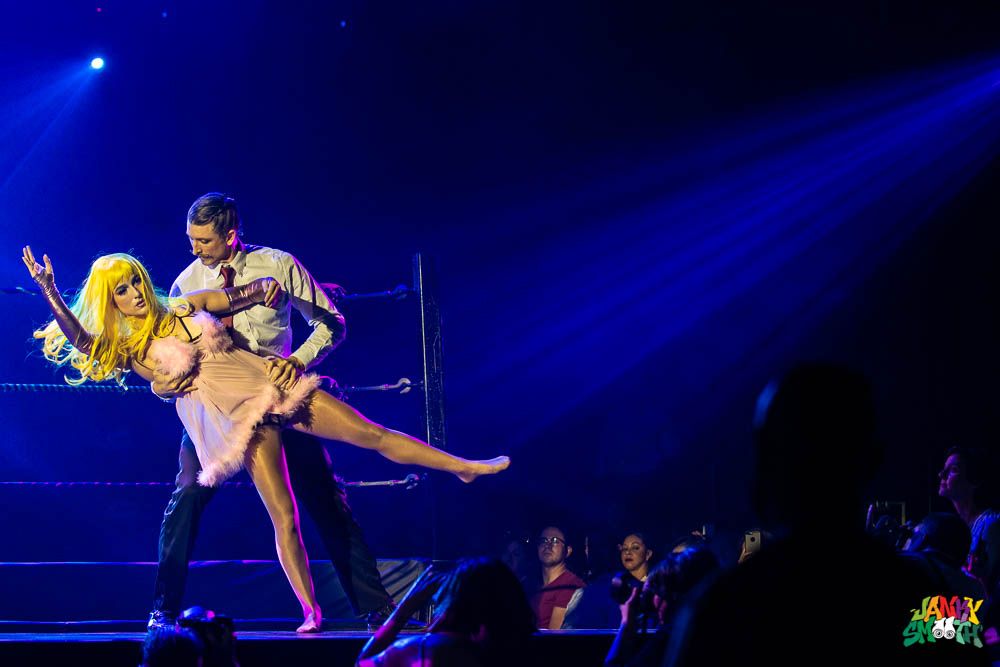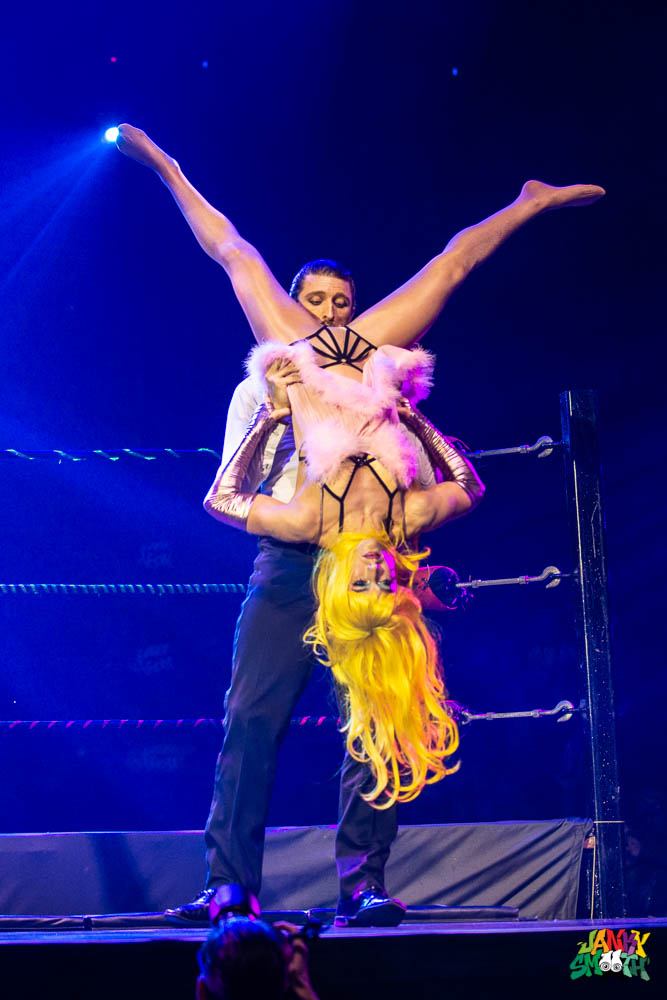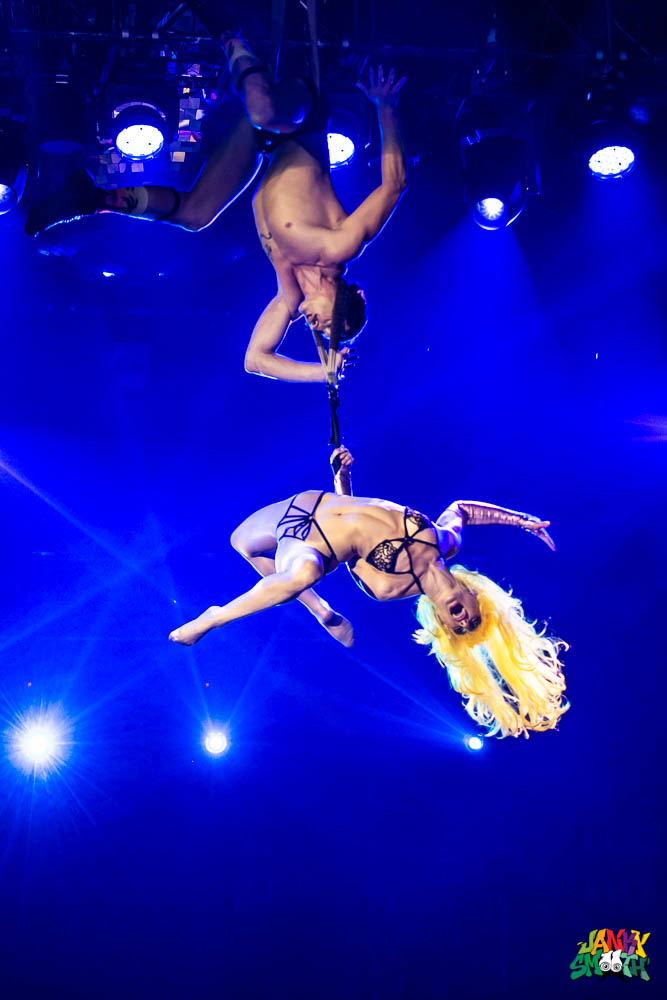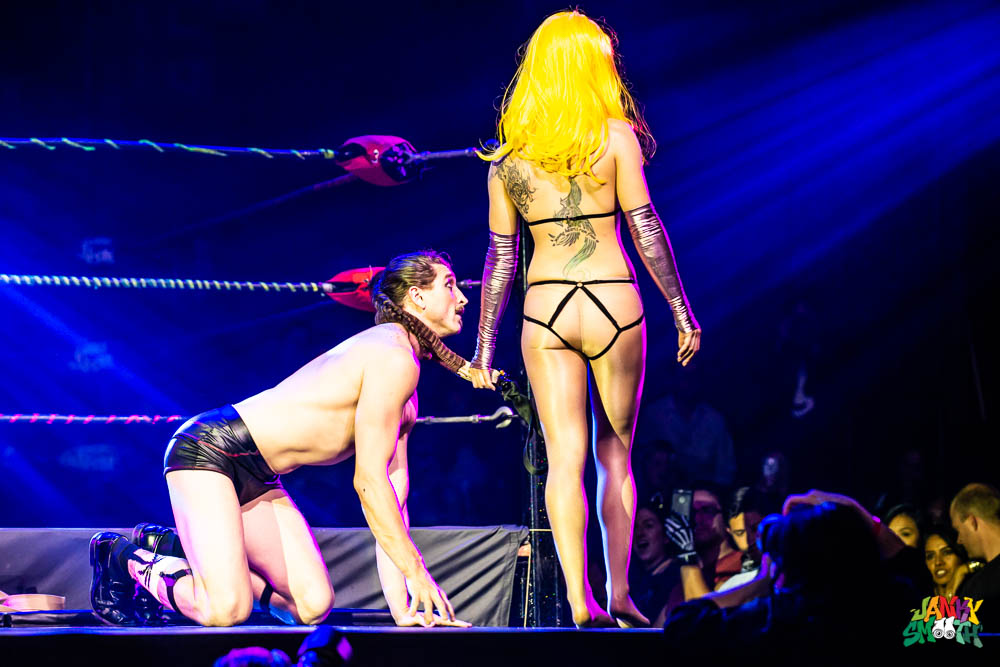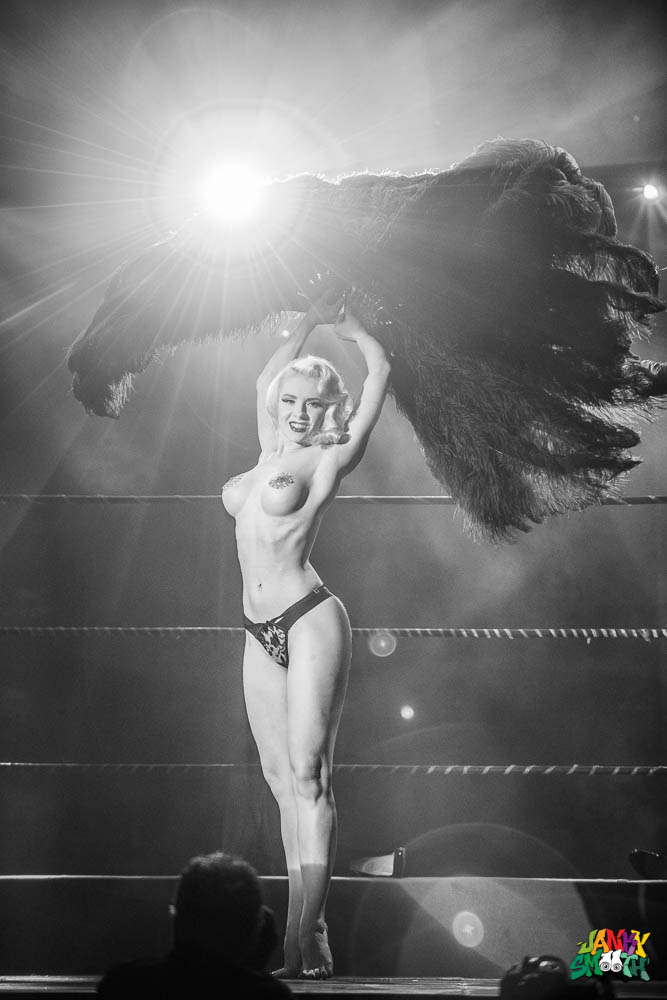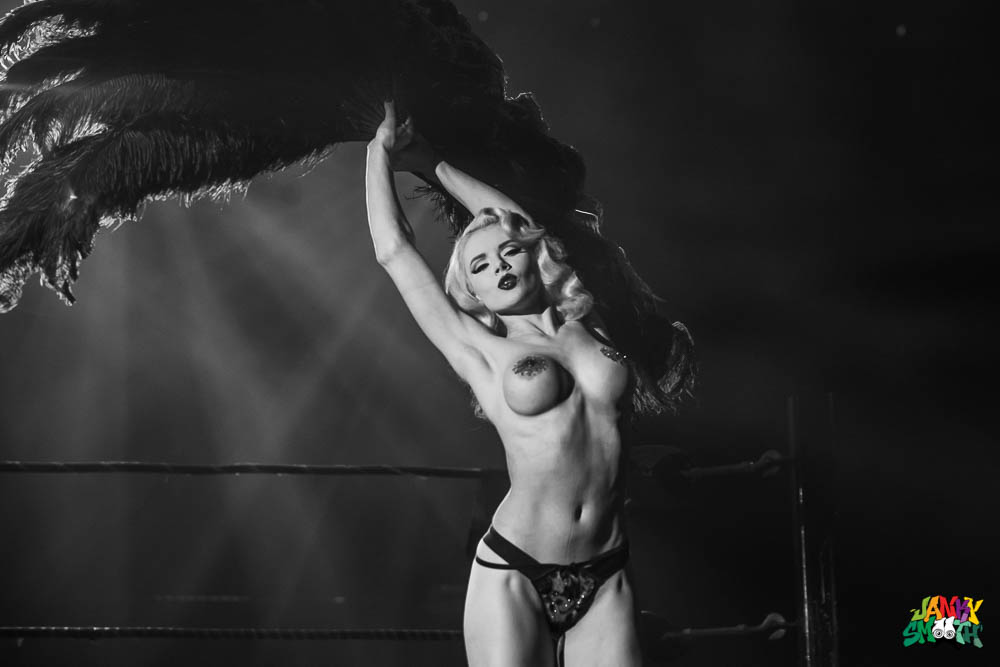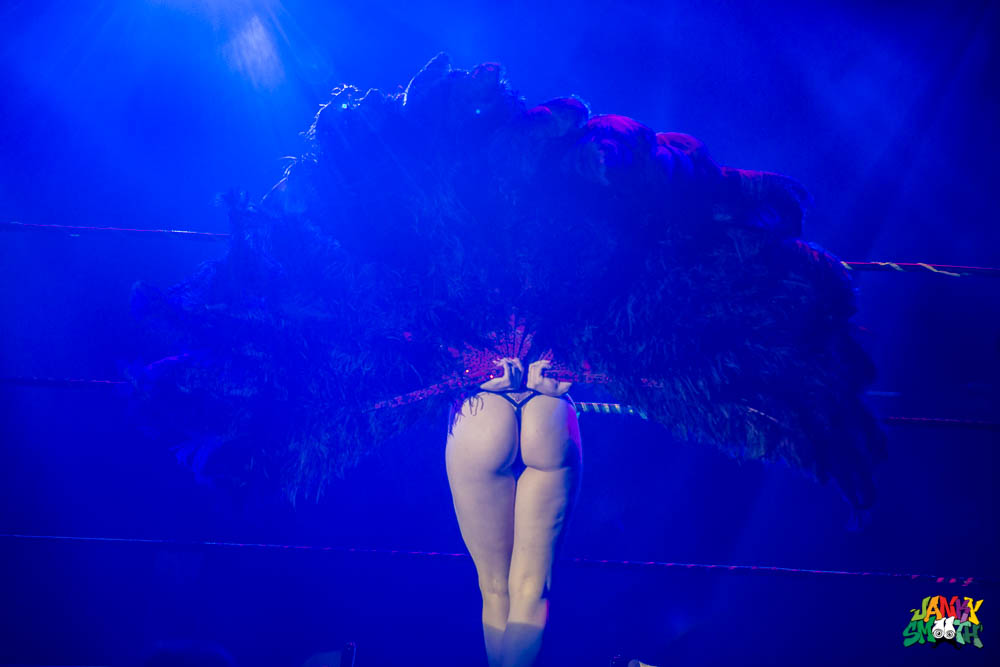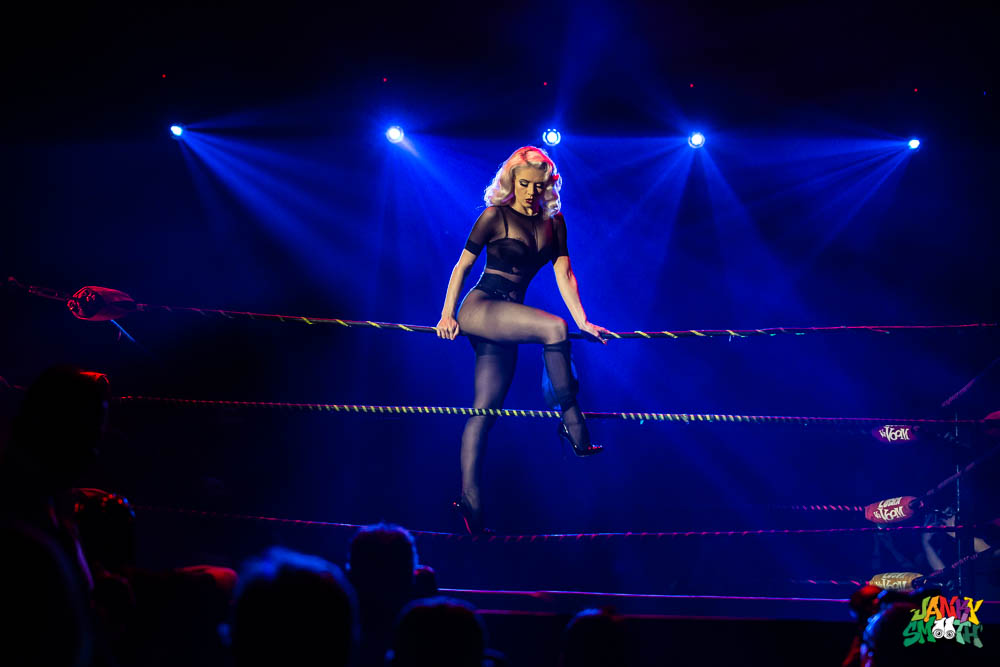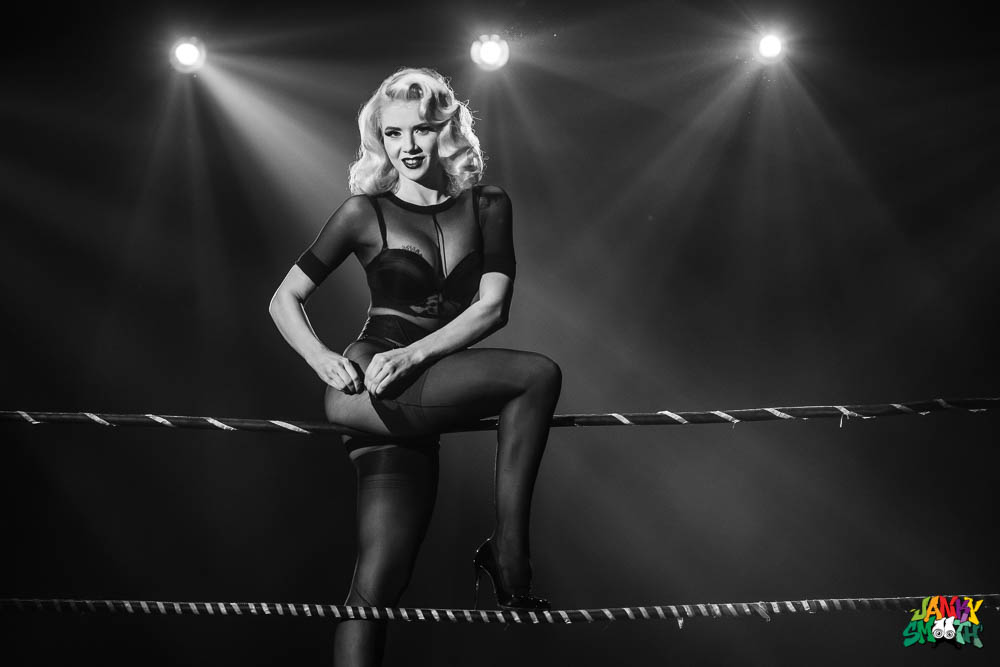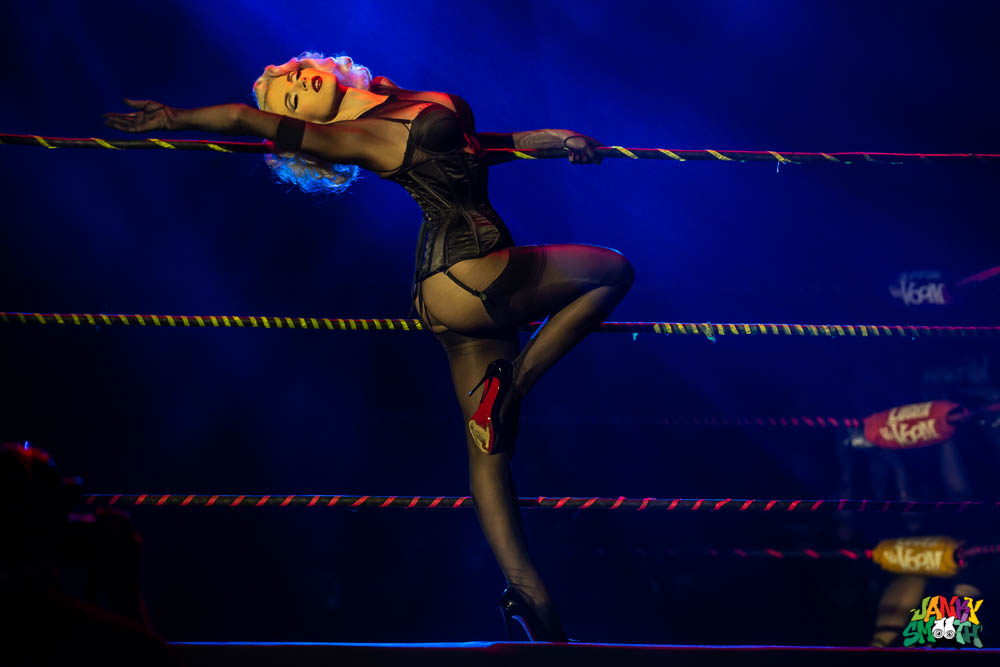 Russian born visual artist, model and pop singer, Viktoria Modesta concluded the evening with an avant-garde musical performance that included the choreographed groveling of two young men at her feet while she visually and musically captivated audience members. After 15 surgeries left her with a dysfunctioning leg, Viktoria Modesta took matters into her own hands by having the burden voluntarily amputated. Rather than accept her fate as a disability, Viktoria has taken a futuristic approach on "the body as art concept" and proven that with art and creativity, one can manifest a reality as beautiful and interesting as their mind.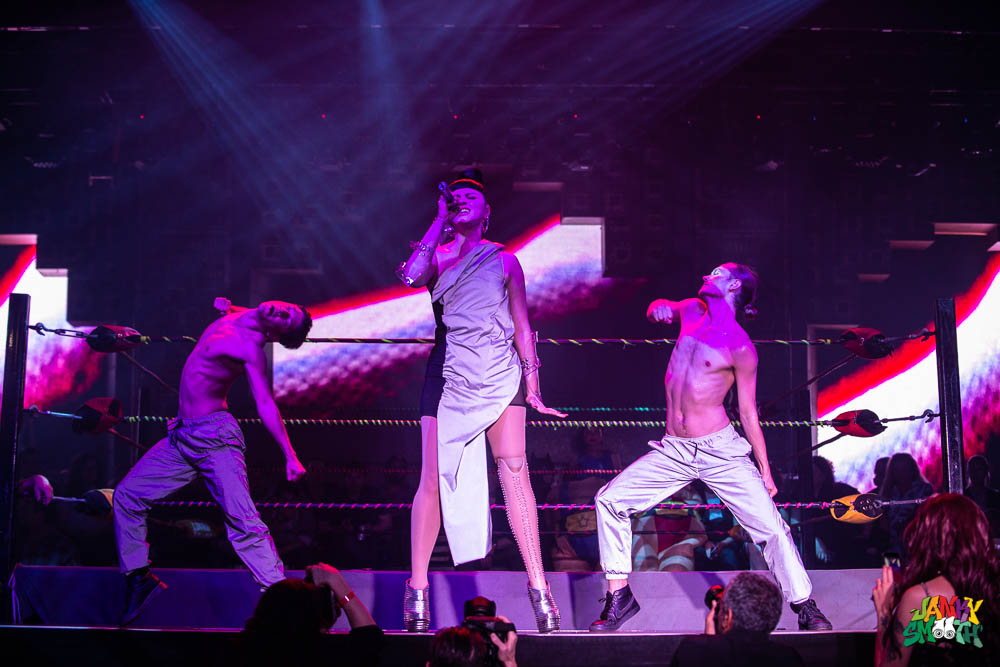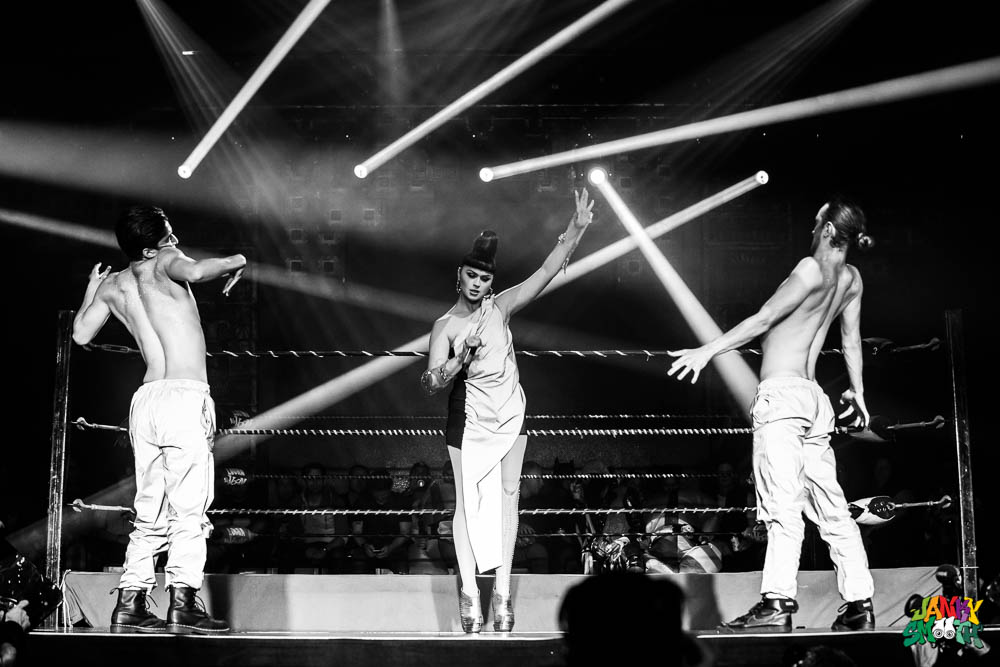 Words and Photos by: Jessica Moncrief