Pussy Bang Bang Grindhouse Burlesque Show Grinds On Harvelle's Long Beach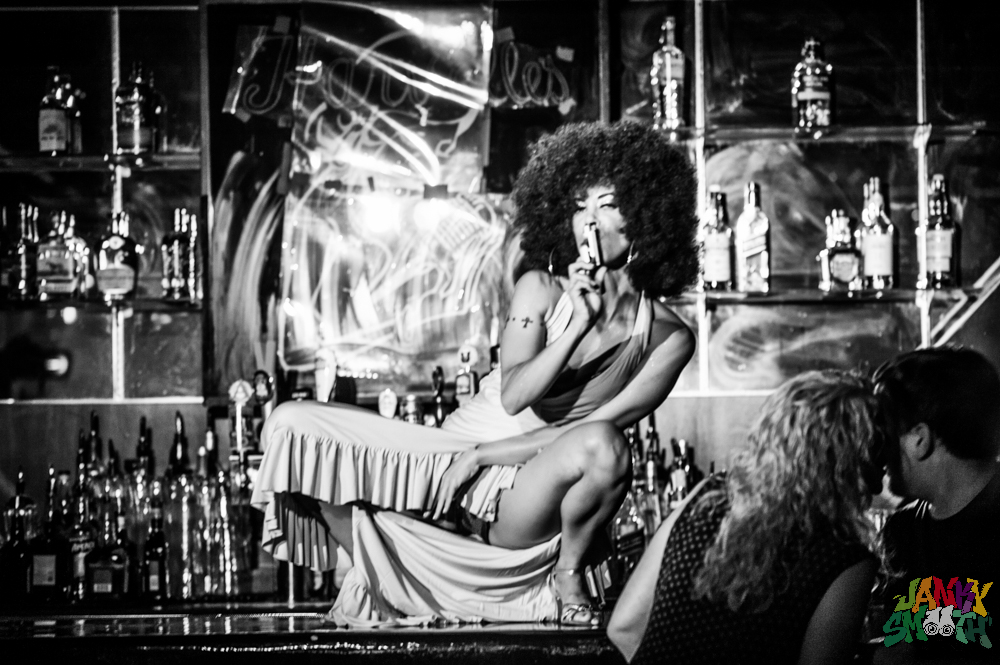 The first night of a 3 part residency at Harvelle's in Long Beach went off with a BANG! A Pussy Bang Bang that is! The Pussy Bang Bang Grindhouse Burlesque Show is the brainchild of performer/model/actress/producer Olivia Bellafontaine. She has incorporated cult classic grindhouse movies, punk rock, sin and beautiful women to create a tantalizing and visually stimulating experience.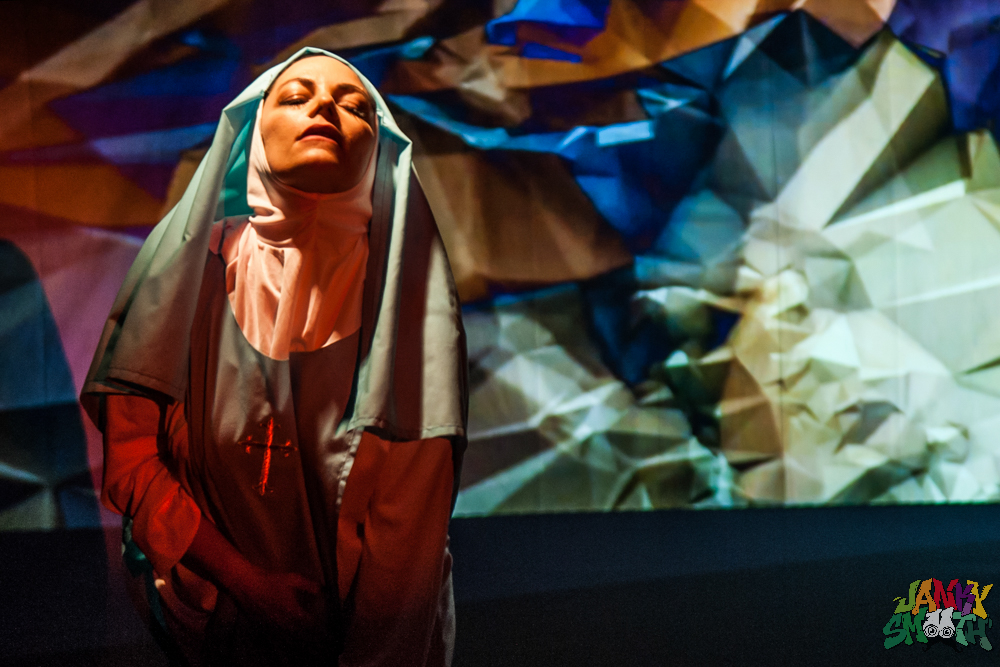 Each sexy act throughout the night was inspired by movies such as Planet Terror, Death Proof, Jackie Brown and more. Clips from classic and more recent grindhouse films were projected on screen in the background while the performers danced to The Misfits, The Stooges and other bad ass punk bands. One stand out performance was "nunsploitation" inspired, where the performer brilliantly executes the story of a nun who succumbs to the temptations of sin. During a brief intermission, audience members were blown away by a guest appearance by Heather Henderson, as she belted out a stellar rendition of "96 Tears" by Question Mark and the Mysterians. And then it was back to the gyrations, gesticulations and anatomical manipulations. I wouldn't call this feminism but then again, it seemed quite empowering for the women on the stage.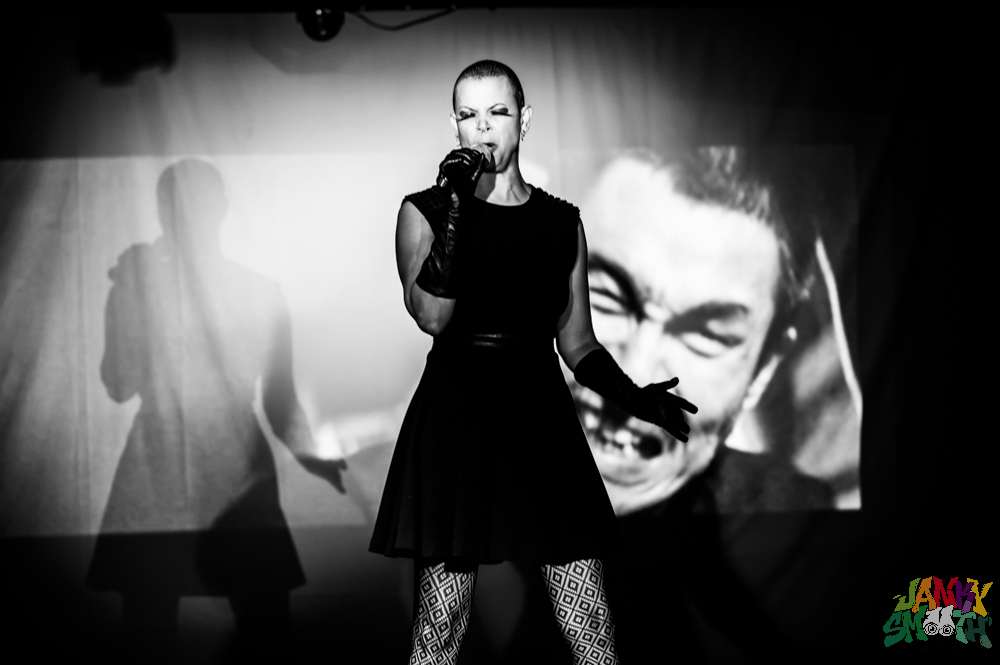 Harvelle's is a speakeasy style burlesque nightclub in Long Beach tucked away underground on the corner of Broadway and N.Promenade. Harvelle's has become a staple in the Downtown Long Beach nightlife scene mostly in part to the amazing shows they host. Last Friday was no exception to the quality of entertainment we have come to expect from them.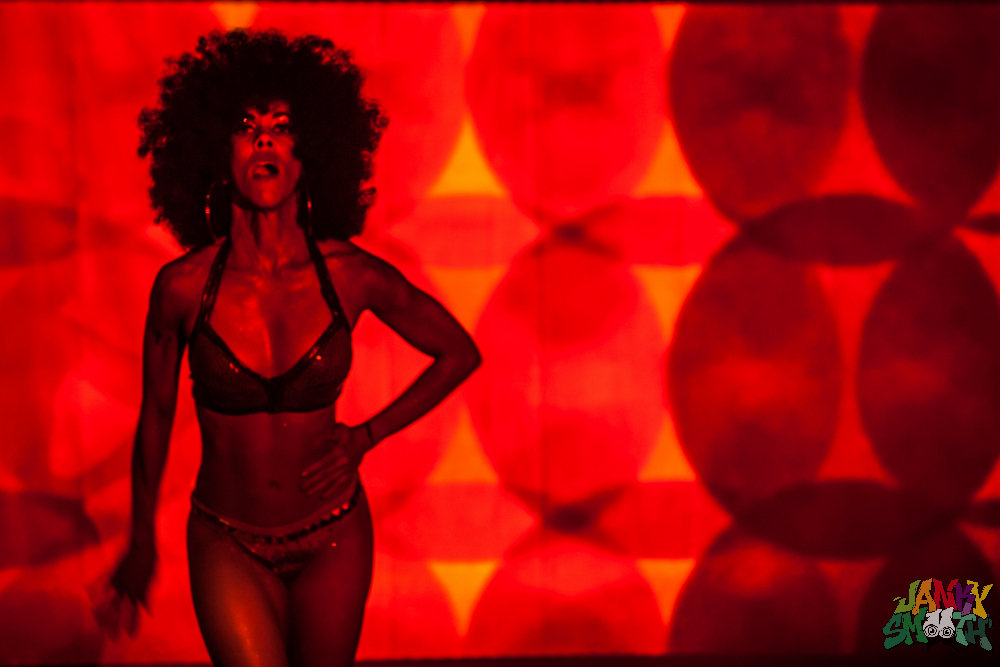 This show had all the elements to please a punk, gore, woman loving chick like myself! If you missed it, don't fret, The Pussy Bang Bang Grindhouse Burlesque show will be coming back to Harvelle's Sept 30th and Oct 28th. You can purchase tickets ahead of time here.  Don't get left out!  Check out our event photo gallery.
Photos and Words: Jessica Moncrief