New Album Review: The Julie Ruin- Hit Reset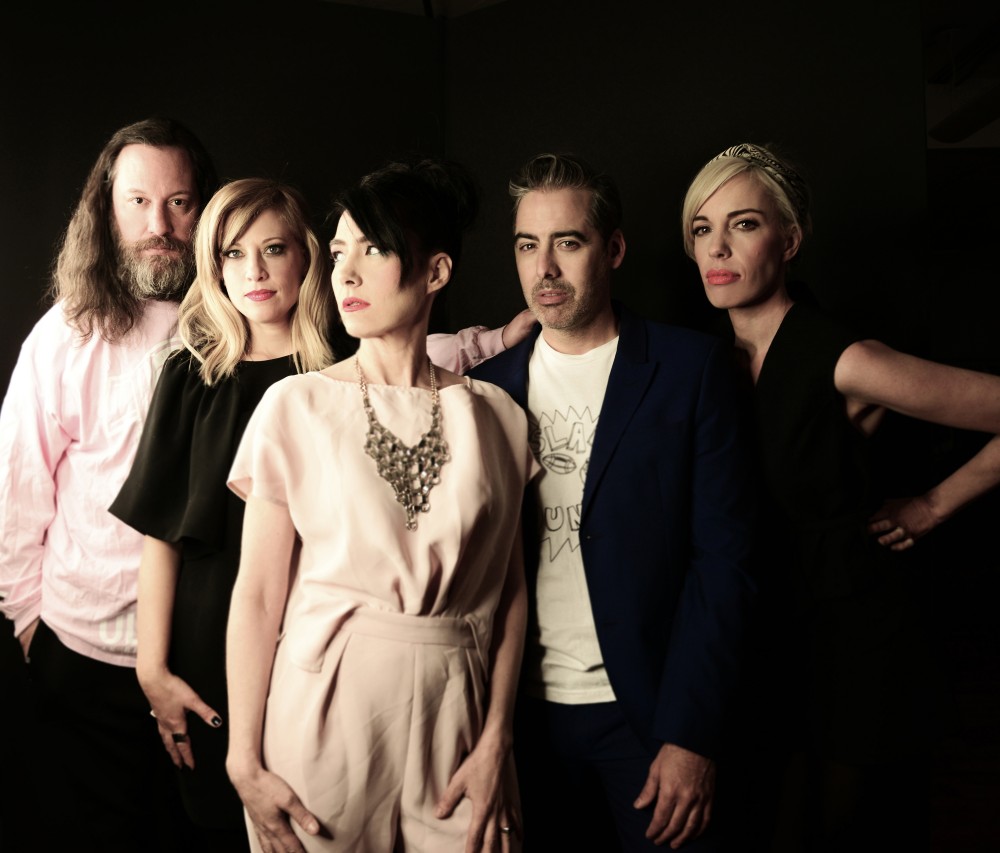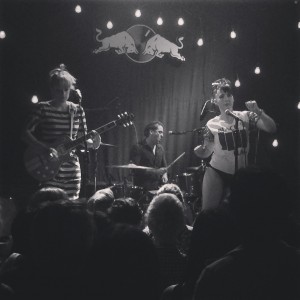 There's something about the sound of sweet electro-pop mixed with iconic punchy punk vocals of the one and only Kathleen Hanna that just screams perfection. The Julie Ruin's first album, Run Fast, set high expectations for the band that came out of prominent groups like Bikini Kill and Le Tigre. Their latest release on July 8th via Hardly Art, Hit Reset, only proves that they can continue to surprise with diverse sounds that are charged with personal and political energy.
After many years of staying out of the spotlight and battling Lyme disease, Hanna joined forces with Bikini Kill bandmate Kathi Wilcox alongside Sarah Landeau, Kenny Mellman and Carmine Covelli towards the end of 2009. Their first album, the previously mentioned Run Fast, was released in 2013 along with the revelatory documentary on Hanna, The Punk Singer, which served as a sort of notice to fans and critics that Hanna wanted back into music and out of the hiding that was induced by her condition.
The Julie Ruin definitely doesn't ease you into the action that is contained within Hit Reset. The first (and title) track begins with a danceable melody accompanied by rather dire lyrics, where Hanna revisits a clearly abusive situation: "Drunk from a mug shaped like a breast/Punishing the people he loved best/Slept with the lights on on the floor/Behind a chair that blocked the door." The refusal of apology from the abuser fuels the song with an energy that can only be claimed by The Julie Ruin.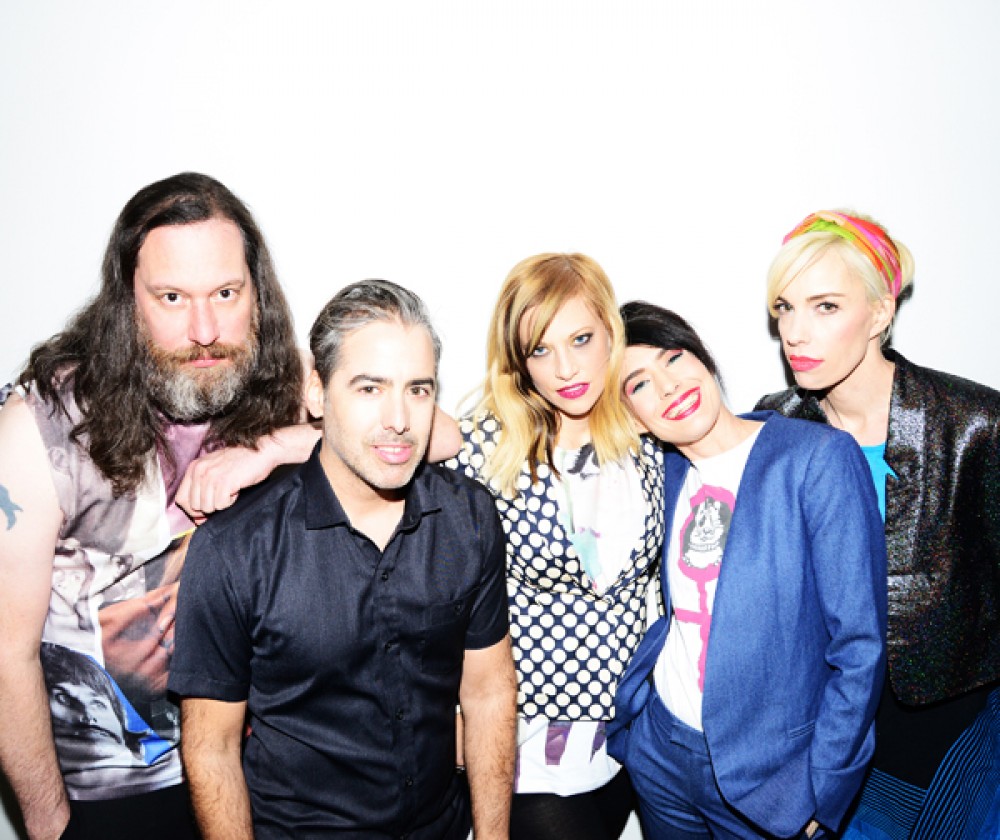 The second single, "I'm Done" released off of Hit Reset, and debatably the most true to the sound of former project Le Tigre, packs a punch that is simply unmistakable. With a strong backing from the synth and in-your-face lyrics like "I'm sick of waiting around to be heard!" and drawn-out, powerful cries of "I'm done!" leave the listener empowered to be "done" with negative influences themselves.
The track that debatably shocks the most is the soft, stripped-down ballad "Calverton." The final track lets the listener settle down from the intensity of the rest of the album. It shows a moment of vulnerability in an otherwise tough series of recollections and though seemingly out of place in Hit Reset, provides a touching end and a sense of completeness to a nearly flawless record.
Hit Reset is arguably the most personal that we've seen from Hanna. Whether you're a longtime fan of all things Kathleen Hanna or just dipping your toes into the water for the first time, this album is sure to do nothing but impress listeners and continue the true, authentic and badass legacy of the Riot Grrrl in chief.
Hit Reset is available to stream and purchase online now. Catch The Julie Ruin on tour now through the end of 2016
Tour dates:
07.14.16 – Chicago, IL – Thalia Hall (tix)
07.15.16 – Detroit, MI – Marble Bar (tix)
07.16.16 – Lakewood, OH – Mahall's (tix)
07.18.16 – Toronto, ON – Lee's Palace (tix)
07.19.16 – Montreal, QC – Theater Fairmount (tix)
07.21.16 – Cambridge, MA – The Sinclair (tix)
07.23.16 – New York, NY – Panorama Music, Art, & Technology Festival (tix)
08.10.16 – Richmond, VA – The Broadberry
08.12.16 – Carrboro, NC – Cat's Cradle
08.13.16 – Atlanta, GA – Wrecking Ball (tix)
08.14.16 – Birmingham, AL – Saturn (tix)
08.16.16 – Nashville, TN – Mercy Lounge (tix)
08.17.16 – Cincinnati, OH – Woodward Theater
08.19.16 – Washington. DC – Black Cat (tix)
08.20.16 – Philadelphia, PA – Union Transfer (tix)
10.07.16 – Vancouver, BC – Rickshaw Theater (tix)
10.08.16 – Seattle, WA – The Showbox at the Market (tix)
10.09.16 – Portland, OR – Wonder Ballroom (tix)
10.11.16 – San Francisco, CA – The Fillmore (tix)
10.14.16 – Los Angeles, CA – The Roxy Theater (tix)
11.27.16 – Berlin, DE – Columbia Theater (tix)
11.28.16 – Amsterdam, NL – Paradiso (Small Hall) (tix)
11.30.16 – Brussels, BE – Botanique Rotonde (tix)
12.01.16 – Paris, FR – Point Ephemere (tix)
12.02.16 – London, UK – KOKO (tix)
12.04.16 – Manchester, UK – Gorilla (tix)
12.05.16 – Leeds, UK – Brudenell Social Club (tix)
12.06.16 – Glasgow, UK – CCA (tix)
Words: Katherine Bortz