Japanese Day Dream: Shintaro Sakamoto at Terrapin Crossroads
Finally seeing an artist you've been following for a decade has a strange, dreamlike feeling and it's compounded by the film of "otherness" that coats anything and everything about cultures separate from your own. Language barriers add a level of mystique you could never attain through ultra savvy, targeted press or gimmicks with masks and an aversion to interviews. Effort is required to understand the finesse beyond the purely sonic: lyrics mean nothing when words themselves (or at least an english speaker's understanding of them) are stripped away and you're left with the surface appeal of a melody, devoid of any metaphor or meaning to juxtapose conflicting themes. The quality of songwriting is the key to elevating artists like that to a point where they can succeed in the west. Following a growing appreciation in America for his contemporaries, Shintaro Sakamoto, the visual artist/designer and former leader of the band Yura Yura Teikoku finally made his US debut with two sold out shows in the San Francisco area to dazzle everyone in attendance.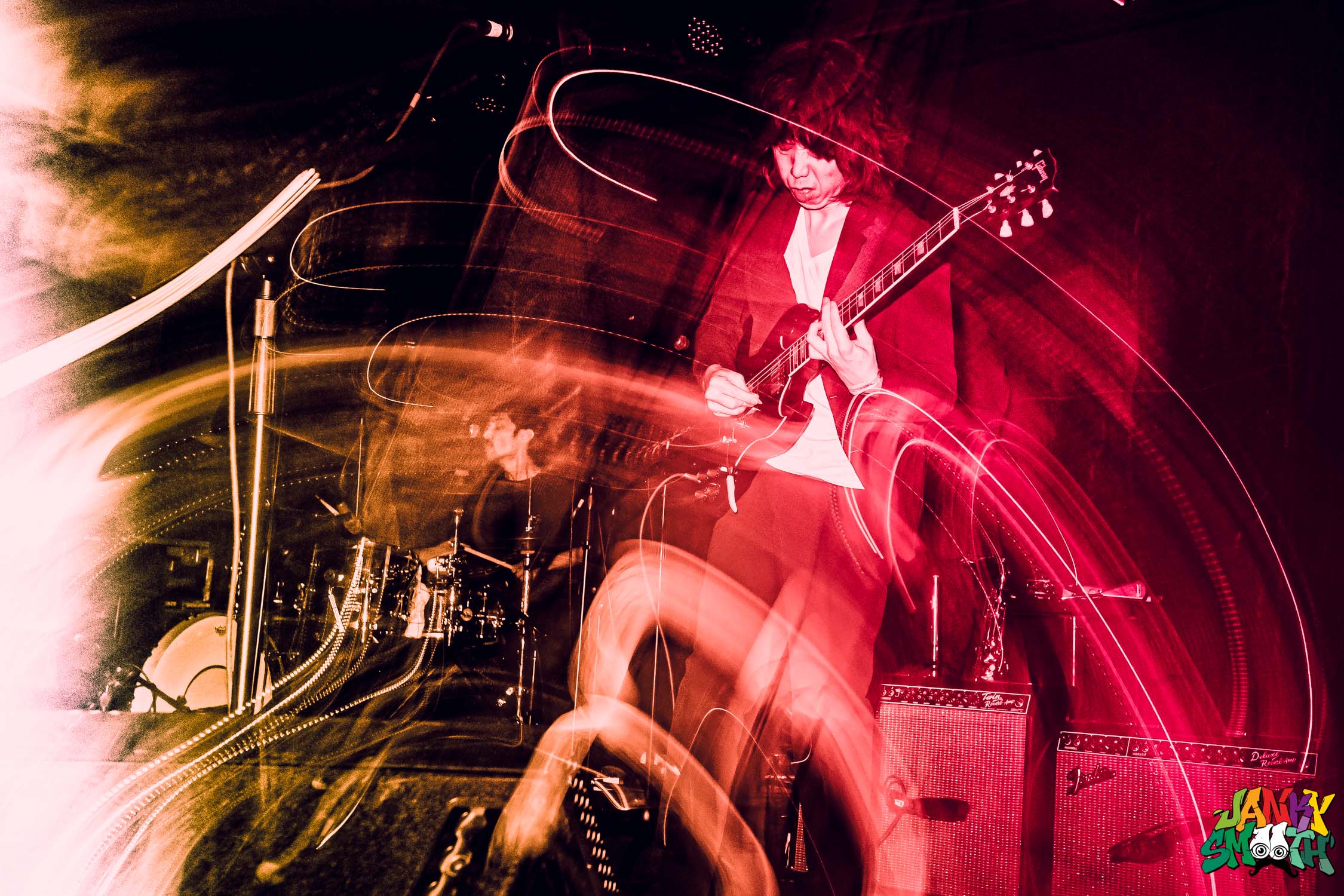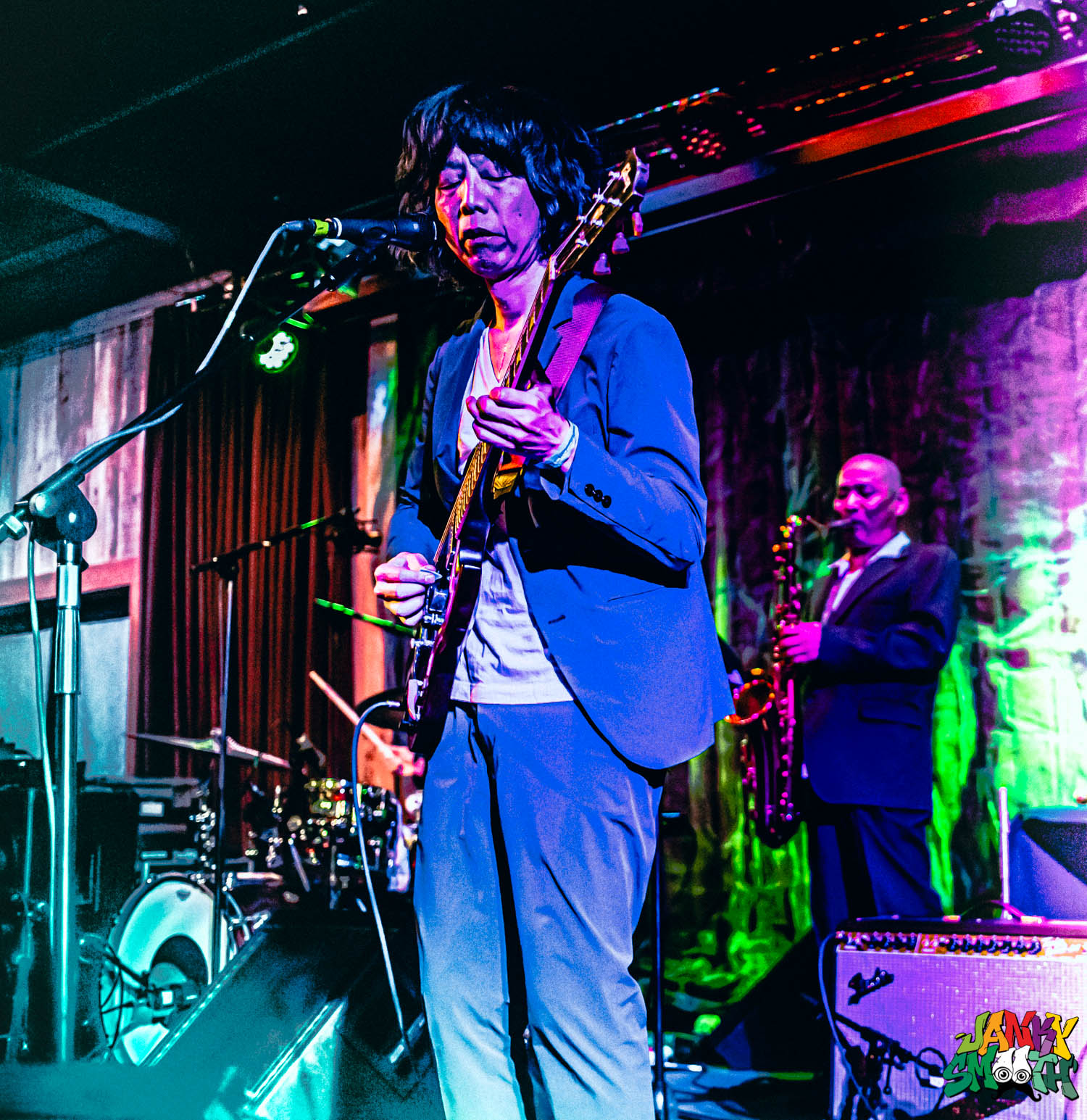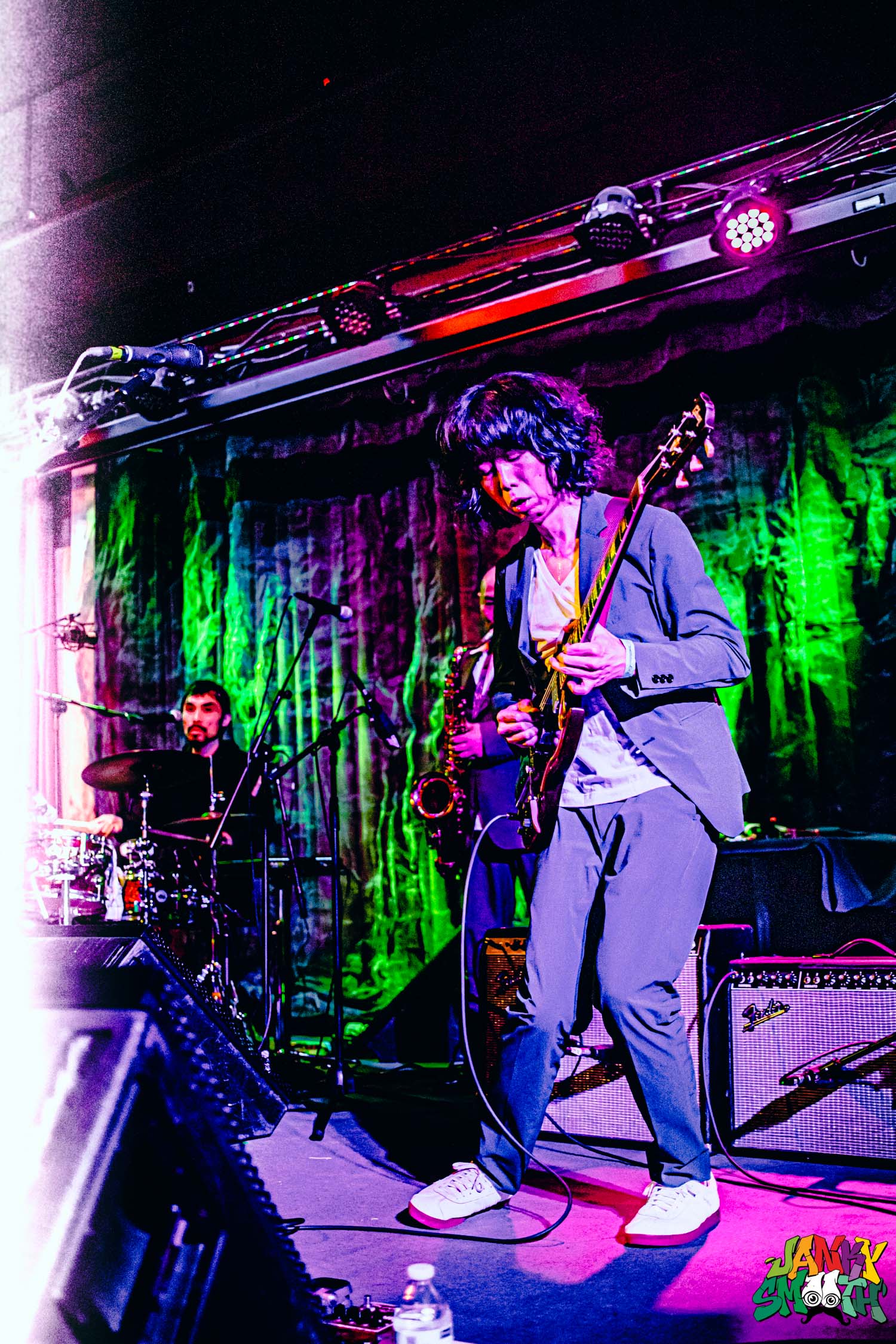 Terrapin Crossroads is kind of a strange place; part venue, part farm-to-table restaurant nestled behind a Porsche dealership just a short drive north of San Francisco, there's nothing exceedingly special about the space opened by Grateful Dead's Phil Lesh. Sakamoto's US debut at The Great American Music Hall the night before was the fully-realized welcome party the group deserved but the strength in Terrapin Crossroads lies in it's simplicity. This is a venue that allows the emphasis to be placed entirely on the music itself, revealing how strong a performance can be without the bells and whistles that easily elevate our perceptions. Sakamoto and his bandmates AYA (bass), Yuta Suganuma (drums), and Tetsu Nishiuchi (saxophone) delivered a full set covering equal ground and breathing fresh life into selections across all three of Sakamoto's solo releases as well as his recently released single Boat with Eddie Corman.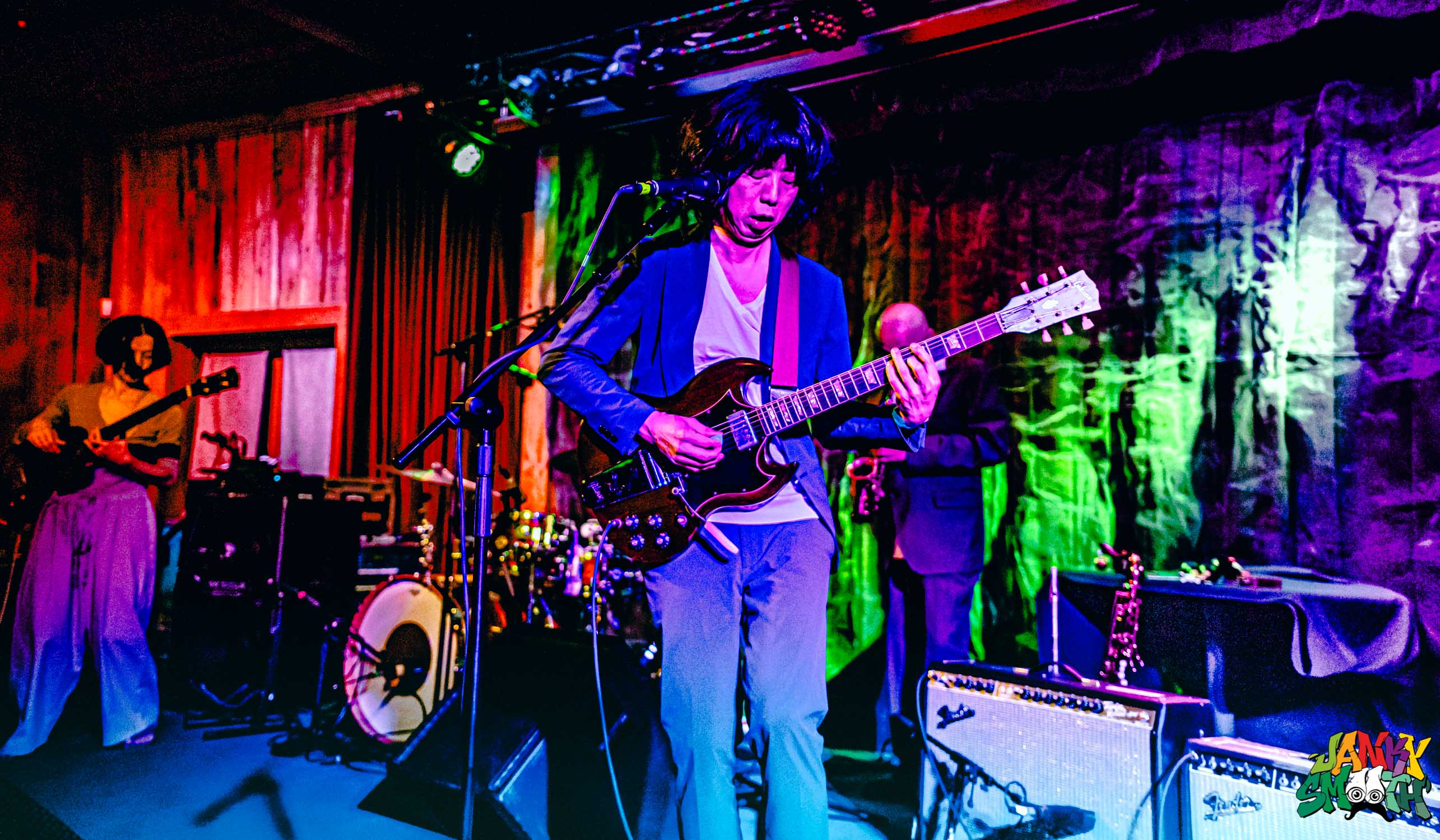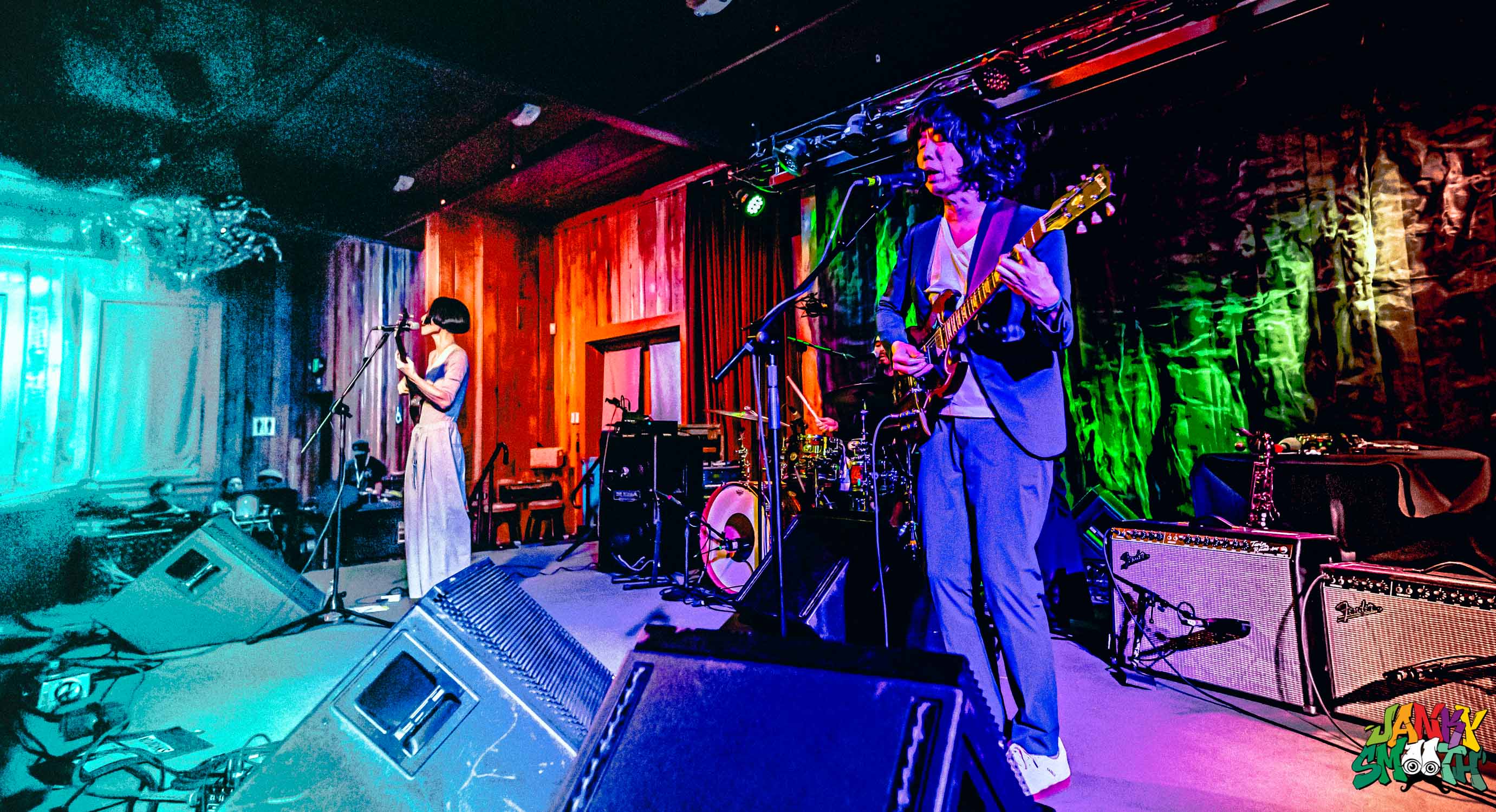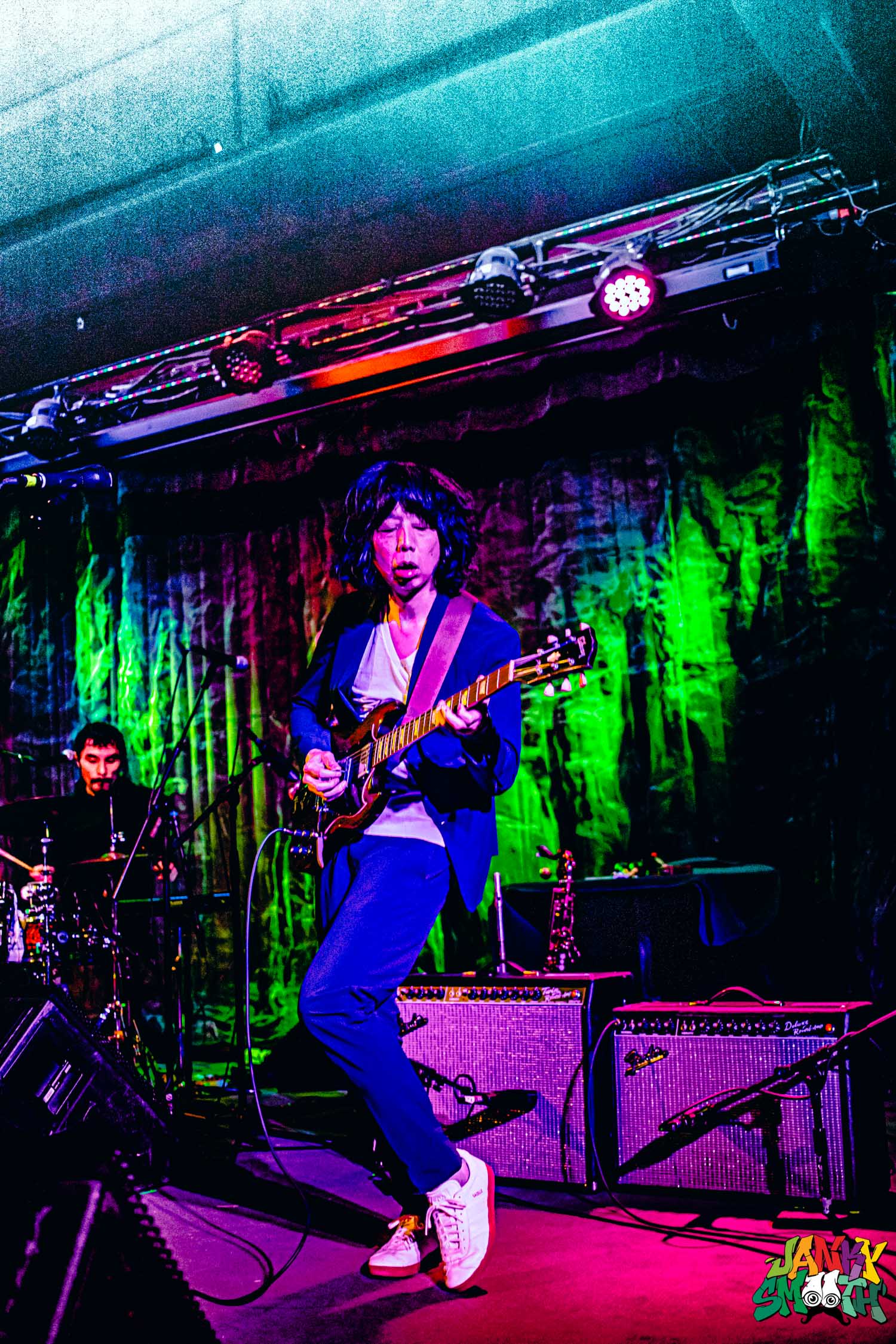 Throughout the performance I couldn't help but catch small reminders of an era I missed out on: Sakamoto's presence as a guitarist and bandleader often directs the group to extended jam-like sessions of his most well known tracks. At those moments the vast, playful soundscapes crafted throughout the set contract inwards with a burning intensity that outright demands excitement from the audience and perfectly targets the feeling that leads people to use the description "face melting." Better yet, it's all achieved with absolute sincerity and a complete lack of pretense that plagues so many "psychedelic" acts reaching to captivate onlookers. Within these moments it's easy to see how everything's propelled with a complete passion for every note struck into existence – an approach exemplified equally by every single person on stage. The delicate instrumentation of Like an Obligation will forever be replayed in my mind as a max-volume sensory overload thanks to Nishiuchi's explosive saxophone abilities and the blissful Don't Know What's Normal will stand out as the most inviting, cacophonous, crown jewel of moments where everything feels just right.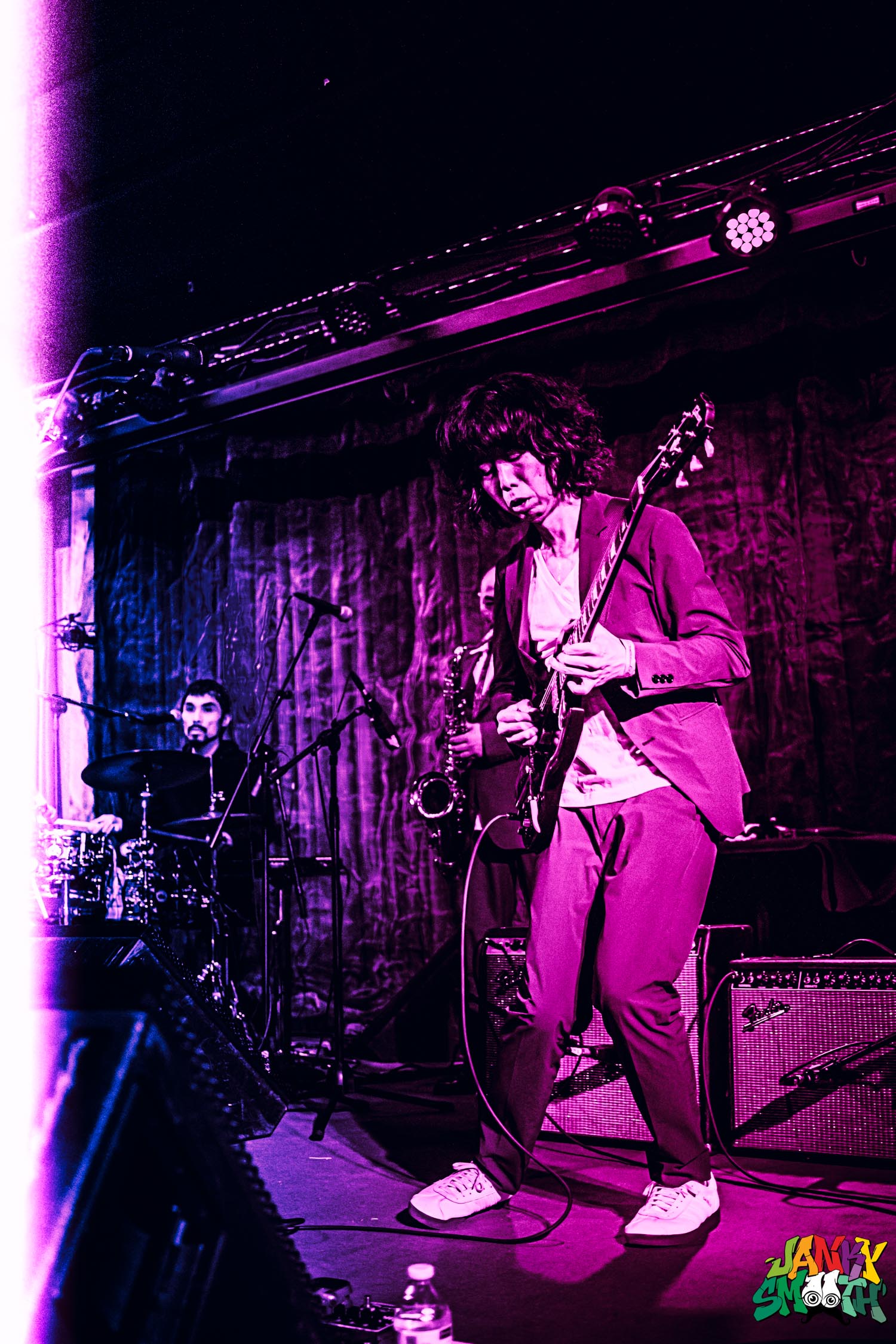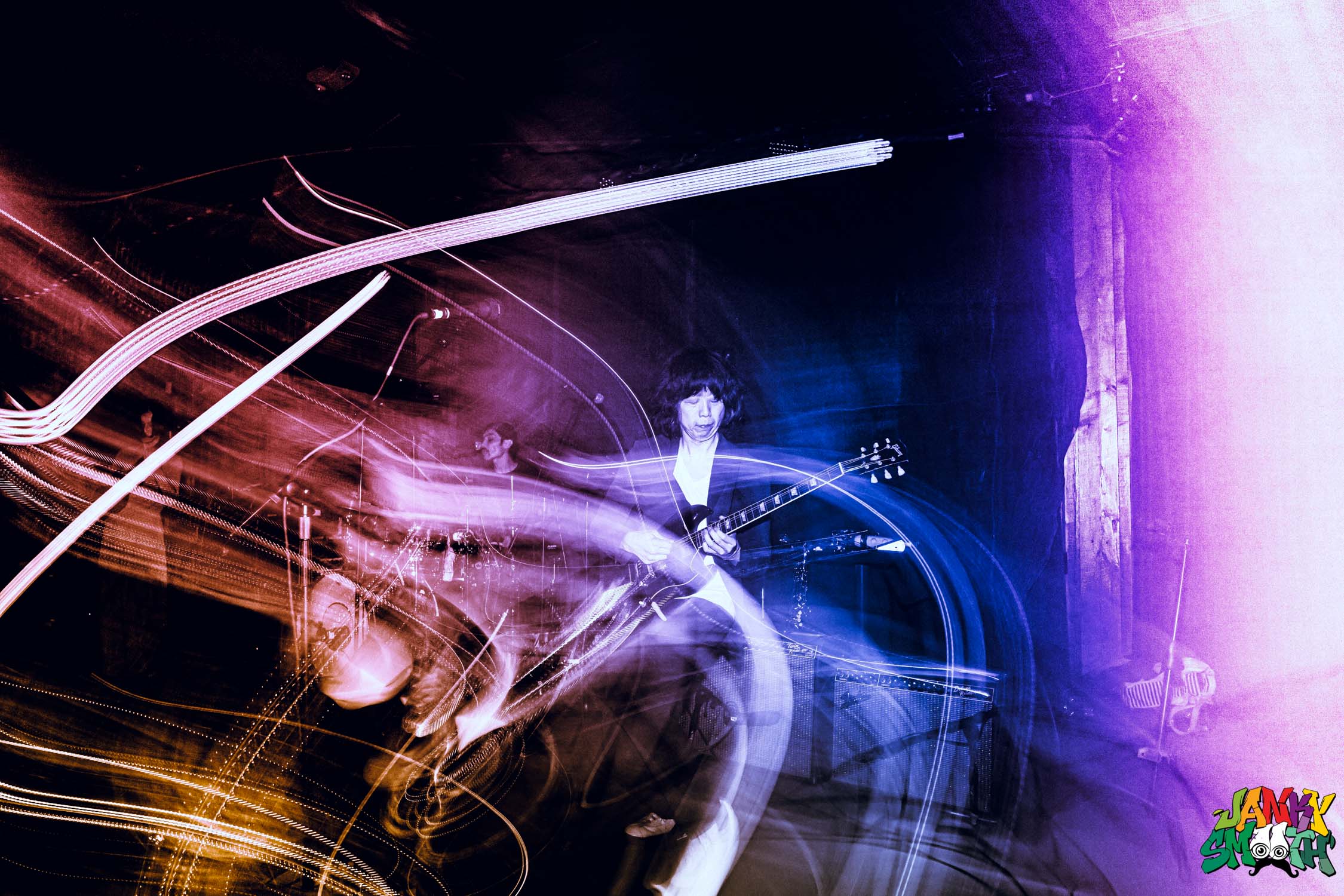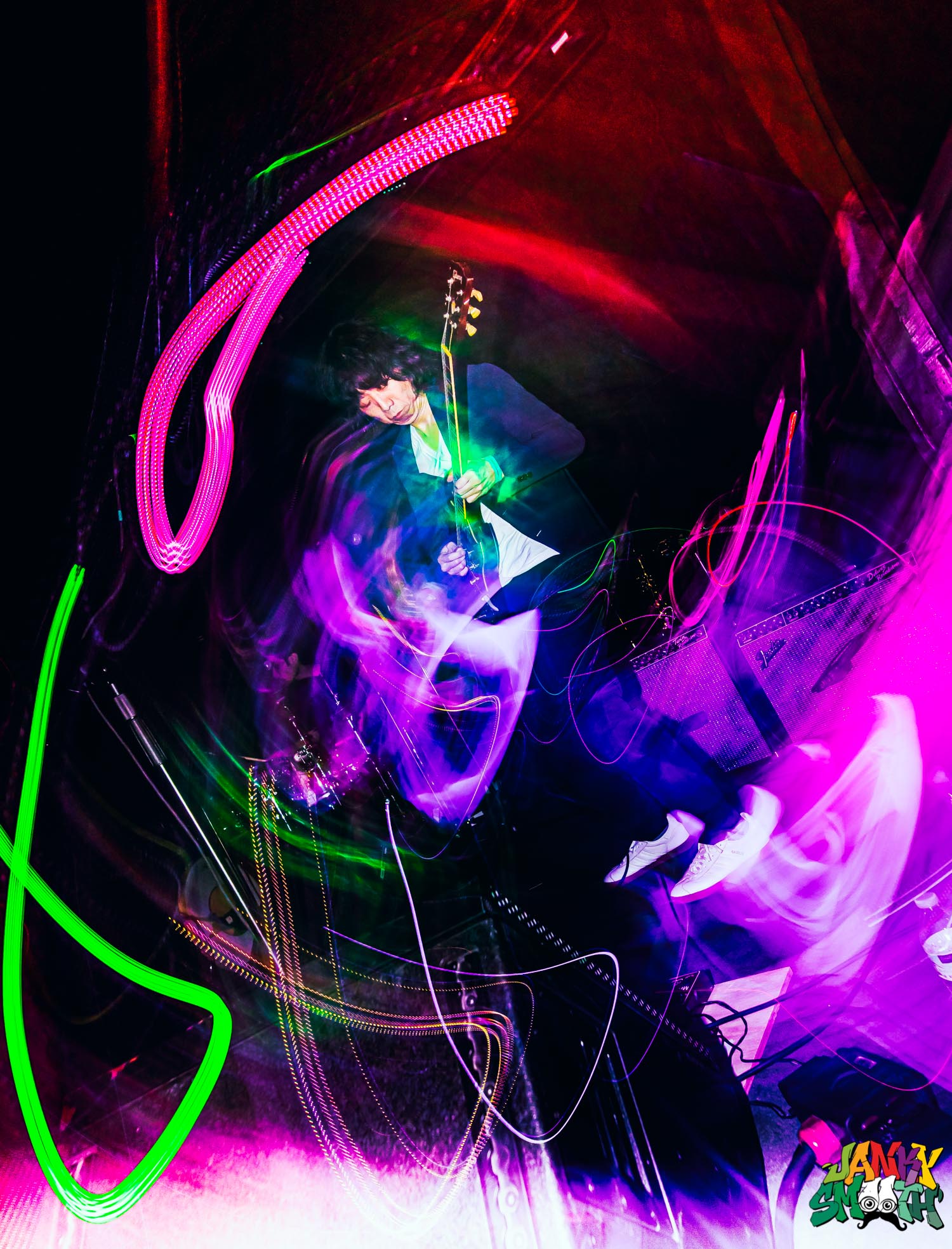 The word of mouth that followed Yura Yura Teikoku's short run with Yo La Tengo on the east coast ten years ago made it known that Sakamoto was capable of captivating international audiences, it's just a shame that it's taken so long for a proper return to North America. Thanks to Desert Daze and the continued efforts of Mesh Key Records (among others), the string of sold out shows across the US reveal the work of Sakamoto and his supporting band has a resonance with American listeners beyond just myself and a handful of others eternally seeking the next best/greatest thing. Let's just hope we won't have to wait another decade for their return.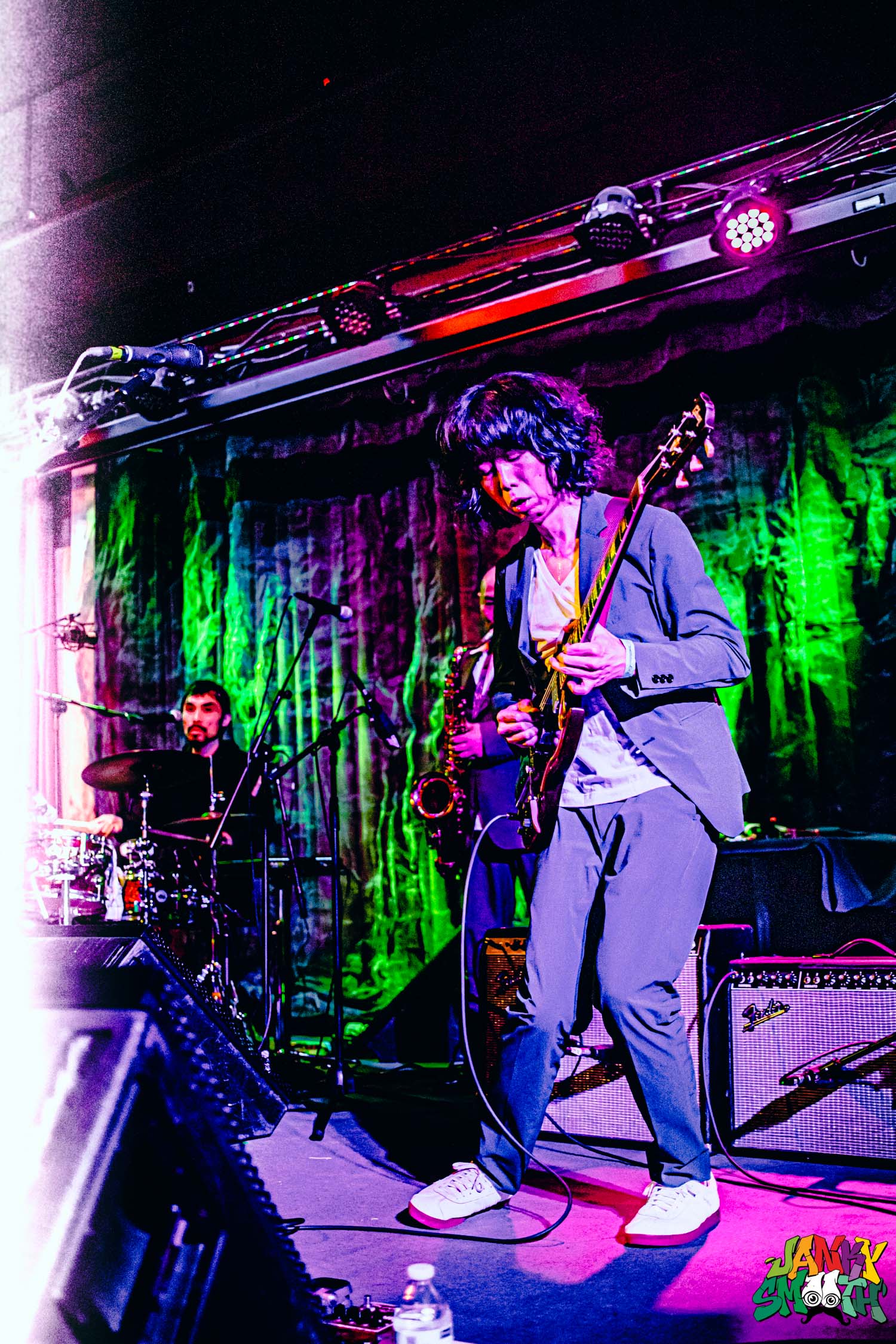 Words and Photos by: Dillon Vaughn