Jacco Gardner at The Echo: Psychedelic Scientist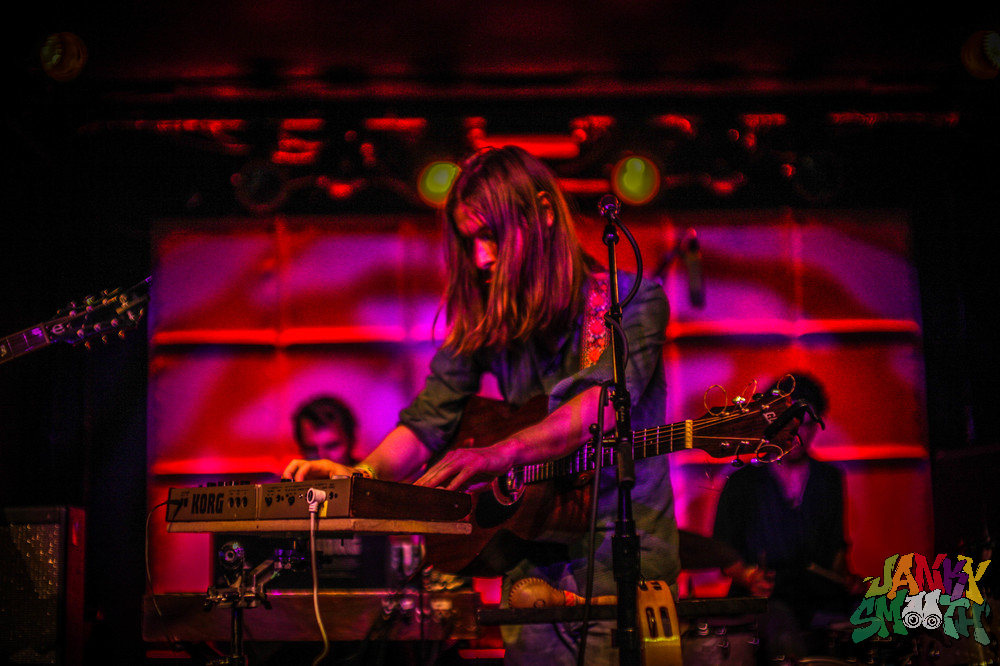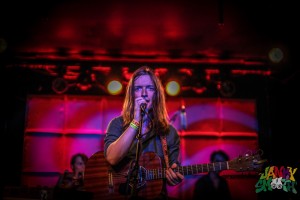 I remember the first time I saw the band Sleep play in San Francisco. There they were in all their glory, long before the 2nd, 3rd or even 4th wave of psychedelic, heavy or stoner rock got a foot hold. What was amazing about them is I kept wanting to say "wow this band is just like Black Sabbath," but then correcting myself I realized, "no this band IS Black Sabbath." From their Green Amps made for Sleep (just like the Orange Amps made for Black Sabbath) every aspect of their music, appearance and presentation screamed Sabbath and they did not disappoint.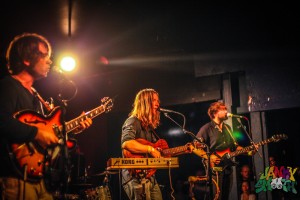 In the exact same way, the first time someone put on the music video for 'Clear the Air', the first single by Jacco Gardner on Excelsior-Recordings, I was convinced it was the second coming of Pink Floyd. Not just as an influence, but as a reincarnation; conjured into existence from the UFO Club in London, 1966. In fact, Jacco Gardner looks a tiny bit like a smaller, younger and more attractive Roger Waters. From his spectacular colored light show to the Farfisa-esque harpsichord via modern day Korg synthesizer, Jacco takes you directly back to the earliest days of the mind altering 60's soundscape, with one exception, this is no jam band on psychedelic drugs, everything is clearly thought out and the performance tightly controlled to the last detail.
It was a hot night in Silverlake and the East Side was in an electrical blackout. It was a Tuesday, but the streets were packed with summer crowds and burning young things looking for a way to fill time wandering aimlessly down Sunset in a throng of youth and stylishness. We were off to The Echo to check out Jacco Gardner, but first a last minute in-store at Lolipop where a few local bands, Bad Bikini and Thousand Oak's Wonton Soup, were supporting the touring act DYGL from Japan. Sadly we couldn't stay because down the street at Pehrspace, Little Wings was debuting his new album 'Explains' with headliners Free Weed. It was a show hopping night and in this heat we were glad to be on the move. Danny Baraz skated down Glendale to meet me at the end of Kyle's set and we rolled back to The Echo just in time to catch Jacco.
When we walked in Jacco was immersed in conversation with France's musician of the moment Soko (the Cat), who now lives in LA we are told. We also saw Brian from Burger, Iggy from Lolipop, Rob from Beach Party and lots more from Los Angeles' now moment music crowd.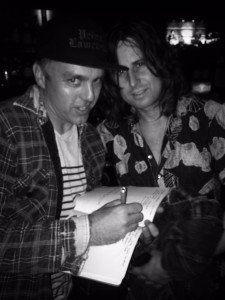 With his sophomore release 'Hypnophobia', Jacco Gardner shows us his ability to stay consistent, genre specific and at the same time develop his ability to write longer, more drifting and less radio hit tracks. With the exception of the single 'Find Yourself', most of the other songs he played tonight are less concerned with being 3-minute hits and more about experimentation, instrumentation and development. Jacco Gardner has no difficulty pulling off a well rehearsed presentation and the sound tonight was impeccable. Jacco is one of those musicians who replicates his album note for note and that's exactly what we got in precise detail.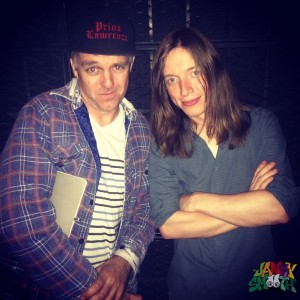 What's more amazing, beyond the music, is Jacco Gardner himself. We got to hang out with him in the back while everyone around us smoked. He is funny, engaging (when you get him talking about something he loves AKA his music) and sweet and offers up answers to pretty much whatever you want to know about his process and background. Yet one gets the feeling there is much more hidden behind what appears to be just another young, well dressed, hip force of the moment. What you find hidden is a very focused scientist type, much more than your typical flaky musician. Jacco looks cool but he's much more about getting in the lab and working. Jacco knows what it takes to materialize his vision and that's what he's doing. While lots of other bands are hanging out and having fun, you get the impression the wheels are always turning back there behind Jacco's eyes and he's already working on his next 2-3 albums.
Writer, arranger, player, producer; Jacco Gardner is the one with the big vision, gathering a group of friends around himself to tour, but make no mistake, this band and music is all Jacco and that's what he gave us; his tight vision of what good music sounds like.
New Album Review: Jacco Gardner- Hypnophobia
Words: Lawrence Rengert
Photos: Julien Kelly-Gross